Appscenic Review: Dropshipping Automation App [Is It Legit?]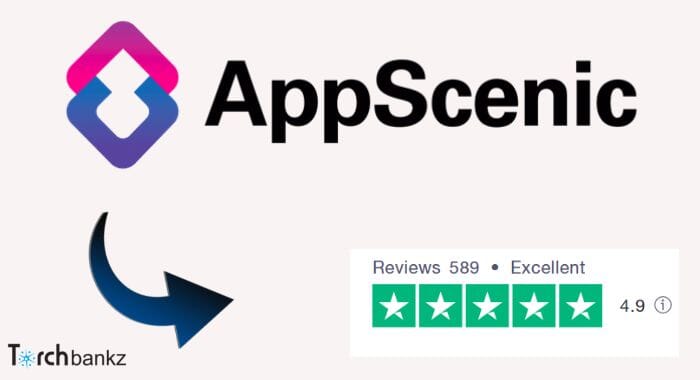 We'll be exploring the Appscenic review. Finding a platform on which to sell your products is never easy.
Finding reliable suppliers, enabling shipping options, staying current, syncing your product prices with the provider, and even keeping track of the supplies you receive are all necessary.
All of this cannot be managed by one person.
Given this, you require a dropshipping assistant or a special platform for eCommerce automation that can help you with all the duties you must carry out to generate the best possible sales for your products.
I'll offer you a thorough AppScenic Review in this article. Suppliers, drop shippers, and eCommerce business owners can use this distinctive and reliable platform.
What is Appscenic?
AppScenic is a cloud-based dropshipping platform that offers more than 500,000 exclusive products from top nations like the US, UK, Europe, and Canada.
It is the best dropshipping and wholesale platform, which provides all the resources you need to increase sales anywhere and at any time.
AppScenic takes things further by connecting e-commerce store owners like you to premium dropshipping and wholesale suppliers from top-tier nations.
Additionally, you have access to a full toolkit for dropshipping automation using AppScenic.
As I said before, with more than 500,000 dropshipping products from top-tier suppliers all over the world.
AppScenic bills itself as one of the most cutting-edge dropshipping platforms in the world. The validity of the assertion will therefore be examined in this piece.
Along with this, AppScenic also went a step further to automate the dropshipping process for you fully.
This essentially entails product sourcing, product import, and 24/7 stock and price sync, as well as auto-ordering, automatic payments, auto-import tracking numbers, and many other helpful features.
That's really different and very beneficial for drop shippers and store owners.
Appscenic Review: How Does Appscenic Work?
AppScenic is one of the best sales automation platforms.
Due to auto-ordering and smart payments, it enables you to automate your dropshipping store and also boost sales with the best possible client reaction.
It can fulfill orders in 2 to 3 days because of its dependably automated and effective services.
They simplify and streamline accepting and transferring payments using a strong, integrated wallet system.
It enables you to handle orders, manage your staff, identify reliable suppliers and distributors, and improve productivity.
The user interface (UI) of AppScenic is user-friendly and interactive, which boosts productivity.
By reducing your workload, AppScenic's automation and powerful features can lessen your burden.
It connects you with the suppliers nearest to your consumer and reliable sources for transporting your products.
A Chrome add-on from AppScenic makes monitoring simple. The auto-tracking system and cutting-edge shipping tool reduce workload.
It is a practical dropshipping platform that aids in starting, running, and monitoring sales.
Appscenic Review: Features
In April 2022, the software was released by three enthusiastic eCommerce professionals.
They developed an all-in-one dropshipping platform that is much more manageable and accessible for suppliers and business owners.
More than 1 million products and 390 of the top suppliers from more than 40 countries are in its catalog.
Lets explore some of its features
1. Fast Dropshipping Time
You can enjoy using AppScenic if you are finicky about service and sensitive about your dropshipping business.
The success of the dropshipping business is essentially determined by its quick and problem-free delivery service.
Customers usually cancel their orders due to late or other shipping problems, which leaves them with a negative impression of the drop shippers and their online store.
AppScenic has attempted to address the problems by having its employees act as a middleman in their system, which can help eliminate late shipment and shipping order concerns.
Here are some of the things you should note about AppScenic Dropshipping time:
Prime delivery is available in most European countries, North America, Australia, and other parts of the world.
Two to three days is the maximum delivery time.
Suppliers only work with the top shipping companies that offer trackable services.
Orders around the world are handled fast. Your orders will arrive in good condition.
Prime delivery is available in most European countries, North America, Australia, and other parts of the world. Two to three days is the maximum delivery time.
2. Innovative Payment system
They feature an integrated, cutting-edge payment system perfect for drop shippers.
Receiving and transferring payments is made easier and more controllable by the AppScenic software's integration. It has premium and popular payment options.
With the most common payment methods connected, AppScenic has developed a special wallet system for drop shippers that enables clients to pay your providers instantly, securely, and promptly.
You can pay for your orders using your preferred payment method.
Suppliers on AppScenic can pay with credit cards, PayPal, Wise Transfer, Stripe Transfer, and USD, EUR, and GBP bank transfers (formerly TransferWise).
AppScenic also has an auto-funding setting. You can choose a preferred payment method when you enable the Auto-Funding feature in your AppScenic Store Wallet.
If you reach a certain level, we'll automatically fund your balance using that method.
3. Reliable Dropshipping suppliers
Many of the things here are from well-known companies, and they have reliable dropshipping suppliers in the US, UK, and EU.
4. Unique Products
There are more than 100 product categories available on AppScenic. You can choose your market and stock products in line with the category of your business.
If your store specializes in sporting goods, make sure it has high-quality, dependable, and robust sporting goods.
The best part is that you'll find all the products you need to supply your business, which is another plus.
5. Appscenic Marketplace
If you wish to offer pet supplies or women's clothing, AppScenic features products in all the key categories.
The products also come with quick shipping to virtually any location worldwide, sophisticated tracking, and simple returns.
Simply sign up for a free account and use the Shopify dropshipping app to connect your store. Then you may look through the marketplace and import any items into your shop.
Appscenic Pricing Plan
AppScenic offers 4 plans: Free, Standard, Popular, and Elite.
Standard – $24/month (billed annually) or $37/month (billed monthly)
Pro – $51/month (billed annually) or $78/month (billed monthly)
Elite – $109/month (billed annually) or $167/month (billed monthly)
Free Plan
You can choose to get going for Free and see how things go. Additionally, you can only import and connect to 1 store with the free plan's maximum of 5 products.
The price plan is the next step once AppScenic has gained your trust during the free trial. You'll find the answers to your questions if we consider the wider picture.
Anyone won't have an issue investing a few dollars if a platform is assisting you in making thousands of dollars in profit.
Standard Plan
Appscenic's most affordable pricing option only costs $24 per month. Here are some of the features of this plan;
It pushes more than 500 items.
Product price reduction of 0%.
Associated store: 1 a
It charges 3% as the transaction fee.
It supports both tickets and chats.
Tracker via auto-import.
Stock and price synchronization around the clock.
There are numerous integration stores to choose from.
Popular Plan
The most bought price plan on AppScenic is this one. To choose this top-value pricing option, you must pay less than $50, or $47. Some of its features include;
You receive a big discount of roughly 5% on the item.
Every payment made through AppScenic will incur a 2% transaction fee.
Stores linked: 3
Ticket and chat help is also provided.
Up to 10,000 push goods.
Premium products are also part of it.
Automatic placement
There is a stock and price synchronization feature.
There are integrations available.
Tracking via auto-import
Support SLA: 4 hours 24/7
Elite Plan
By far, AppScenic's most expensive pricing option is Elite. The startling news is that it will only cost you less than $100. The Elite price plan is $78 in cost. Here are the benefits of selecting the Elite plan.
Up to 30,000 pushed goods are available.
There are premium goods available.
A transaction fee of 1%.
Stores linked: 10
Automatic placement
Support is offered through chats and tickets.
There are numerous integration options.
Support SLA: every day, 15 minutes.
Price and stock are in sync.
There is auto-import tracking.
Appscenic Review Alternatives
You can check out the alternatives and choose the one that best suits you if you think AppScenic isn't for you.
Before I give you the AppScenic alternatives, here are some benefits of AppScenic that I think you must know:
Top-tier review sites like Shopify, Trustpilot, G2 Rating, and Capterra have given it a five-star rating.
The free version of AppScenic is perfect if all you want to do is get started dropshipping. You have access to one store and more than 500 products.
Improve your catalog to draw in more vendors.
Verified drop shippers and distributors comprise a growing portion of the AppScenic network.
From more than 100 categories, you can access thousands of exclusive and restricted brands for drop shipping.
You don't have to give the supplier your product directly. The consumer instead places the order. Therefore, you can ship your product to the supplier. Your consumer will receive your items from the drop shipper.
Now we can go over some AppScenic alternatives.
AppScenic Vs Zendrop
Zendrop is one of the top tools for Shopify dropshipping because it connects trustworthy suppliers with dropshipping companies and online merchants.
The days of language barriers, protracted shipping periods, and poorly labeled packages are over.
Zendrop offers outstanding customer support from the US.
This includes the fastest shipping times in the market, personalized branding on every item, and a team of English-speaking personnel on call around the clock.
Zendrop works directly with Chinese manufacturers and suppliers to get high-quality goods at the most affordable costs.
When a consumer places an order with Zendrop, they handle product procurement, inventory management, packaging, branding, and direct customer delivery.
Things to consider before trying out Zendrop:
Shipping from China or the US. No warehouses exist in Europe or elsewhere to accommodate the demands of more businesses.
About one million products are available.
Support for only a few e-commerce platforms.
Bundles of products can be made.
Possibility to program automatic order fulfillment.
The expense of using all the features is high.
Appscenic Vs Sellvia
With Sellvia, customers can quickly launch an online store and save money on overhead costs like storefront rent, staffing, and maintenance. Sellvia will handle all aspects of the shipping process.
Sellvia does not enter into any agreements with third parties regarding the stock. They concentrate on offering highly sought-after products.
They have high-quality products, and this is certainly the greatest option if dropshipping in the US is your main business.
It also takes the place of AliExpress, the most widely used marketplace for drop shippers to source their goods.
Either get the Sellvia monthly subscription plugin for your current WordPress/WooCommerce site or sign up for the Sellvia yearly "Done-For-You" custom dropshipping store subscription.
Either one will link your shop to the US-based Sellvia warehouse.
In other words, anytime an order comes in, you can effortlessly fill it with Sellvia and deliver it in 1–3 business days.
Things to Note before choosing Sellvia:
Because you don't need to stock products or make large purchases, dropshipping is less risky. Instead, a middleman completes your orders.
One of the biggest concerns is poor branding. Your suppliers are also in charge of you.
Before stocking their warehouse, Sellvia ensures they only carry high-quality goods.
Sellvia uses high-quality packing to send its clients' orders of goods.
Provide access to its top dropshipping classes.
If your firm is a worldwide dropshipping business, Sellvia might not be the best fit for you.
Appscenic vs Spocket
Spocket, a cutting-edge dropshipping marketplace and automation solution, was introduced in 2017 and came with Shopify dropshipping software for adding products to your store.
More than 80% of the leading dropshipping suppliers on Spocket, who offer thousands of high-quality products, are situated in the US, UK, and Europe.
Each supplier provides fast and dependable shipping alternatives at wholesale prices.
You can use the Spocket app to import products directly into your Shopify store, making it more than just a marketplace for discovering dropshipping suppliers.
To avoid overselling, Spocket will automatically sync pricing and stock levels after integration.
Things to Note before choosing Sprocket:
Nicknames of hidden suppliers are displayed. You don't know the people you work with. Their website is inaccessible.
B2C products from AliExpress are available from suppliers mostly in the US and EU.
There is no supplier list view to compare businesses and manage their products in bulk.
Reviews claim that customer service feedback is received slowly.
There is no required minimum order amount.
Product updates for current inventory
Sample orders are available.
There isn't a free option accessible. 14-day risk-free trial
Appscenic Review: Pros & Cons
Let's examine the Pros and Cons of Appscenic.
Pros
Many features
All in one Dropshipping platform.
Good Customer satisfaction
High-quality goods are available.
Available shipping to other countries
There are more than a million items in the database.
Easy to use
Top Tier and Verified Suppliers
Auto-ordering is available,
Cons
The free Version is limited
To get access to the more expensive goods, you must pay.
There are a few integration options.
Appscenic Review: Conclusion
We have been able to explore the Appscenic Review. Dropshipping is extremely automated with the help of AppScenic, and it helps you effectively.
It will ease the weight off your shoulders and drive when necessary. It is a quick, easy, and inexpensive app for dropshipping.
So choose AppScenic if you're new to dropshipping and want to get started without any experience.
It will save you the hassle of opening a new dropshipping business and enable quicker monetization.