(6 in 1) AliDropship Add-on bundle To Boost Your Sales
Today I'll shed more light on the AliDropship Addon Bundle and what advantage it's going to have for your dropshipping business.
Dropshipping is one of the coolest business you can start from the comfort of your home and make a serious income. With dropshipping, you can earn over 50% profit compared to those that keep product inventory.
You don't need to invest in-stock inventory or shipping logistics you just need to find the perfect product niche for your store and make your profits.
But seriously, you should know better by now that it's easier said than done. The easiest part is setting up your dropshipping website. What should really be your concern is how to get most of your business through sales conversion and providing more value for your customers.
These days, dropshipping is way easier than its use to be, thanks to the AliDropship plugin. Using the plugin allows you to have a semi-automated business with AliExpress. What will take you months will literary take you days.
But being a newbie who's having a little experience with WordPress might find it a bit techy while setting up your dropshipping store. But after a while, you'll get used to it.
Others who want a perfect dropshipping store from the on-start can order the custom website its perfect for newbie and people who don't have enough time creating a website themselves.
What's better now is the new 6 in 1 add-on bundle that can literally take your business to the next level. With these set of add-ons, you can have a super dropshipping website that is ready to fetch you over 5 figures on a monthly basis.
You'll be able to automate your social media account, do psychological marketing on your customers, and create a sense of scarcity and urgency that increase sales by 100% and many other means from several other plugins included in the bundle.
You'll literally be killing 6 birds with 1 stone. It's a perfect profit formula for any dropshipping store built with WordPress or WooCommerce.
Now let's take a look at what is included in the 6 in 1 add-on bundle by AliDropship and how they can really boost your webstore sales.
AliDropship (6 in 1) Add-on Bundle, What's included?
The AliDropship add-on bundle is a collection of the top smart add-ons by AliDropship into a single package to optimize your dropshipping stores.
Every single one of the add-ons is able to increase your webstore sales in no time. Now imagine having all of them together in a single package!
Buying one at a time is going to cost you $208 for the overall plugins. But buying the add-on bundle package at once is going to cost you $145 instead of the $208!
It's like having the whole Avengers fighting for more sales on your website! Include in the add-on bundle is:
Social Rabbit plugin
Countdown Timer
Facebook Business
Recent Sales Pop-Up
Google Merchant
Upsell
#1: Social Rabbit Add-on
The Social rabbit plugin is a Social Media Marketing (SMM) tool that automates your social media accounts and thereby generating free organic traffic to your webstore from the social networks.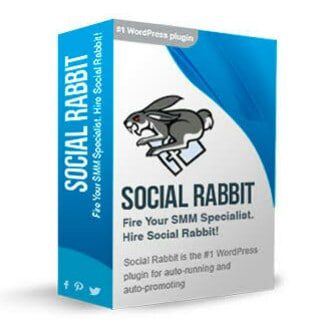 Now, the importance of social media accounts for online stores cannot be overemphasis. Not only will social media gives your store a professional look, but it will also make it look alive.
The perfect place to find an impulse shopper is on social media. But how many store owners have the time to constantly update their social media accounts? There literally tons of other things to do!
At the same time, should we neglect social media accounts? Nope! And this is where the social rabbit add-ons come in.
The social rabbit helps to create awareness by spreading the word about your store offers over various social media platforms. Instagram, Twitter, and Pinterest.
The plugin will save you time and money and equally make your store social media accounts looks like you've spent hours planning every post. There's no better way to do social media marketing!
Features:
Post image from a prepared photo base
Share your content on social media
Auto likes and comments on people's accounts on IG to draw attention to your website.
Boost your IG account by attracting mass attention to it
Find popular relevant content and publish it in your social media accounts
Works on autopilot
#2: Countdown Timer
The countdown timer is a psychological marketing tool that triggers the urge of buying a product on customers easily and at the same time awake the fear of missing out.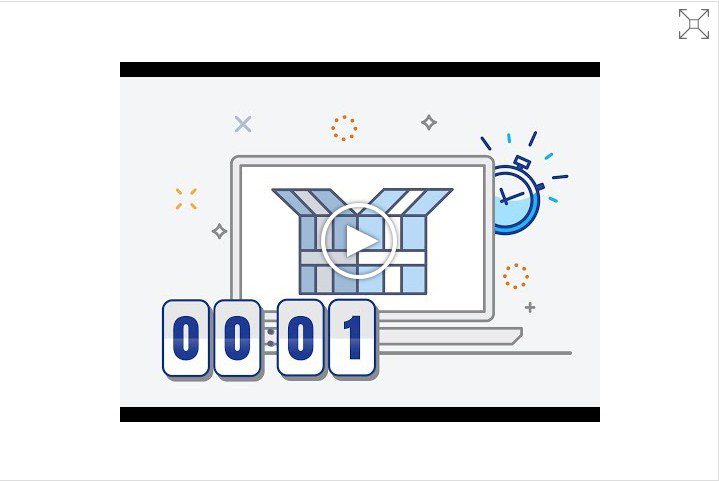 Normally customer tends to delay purchase that eventually ends up in the abandoned cart. But with the help of the countdown timer, you can make your customer look like the one missing out if they don't make the purchase quickly.
The plugin helps to convince your customer that the product is very limited and this creates a sense of urgency in them. This, however, triggers sales in most cases.
Features:
Trigger sales easily with the sense of urgency
Run flash sales that turn a window shopper into buyers
Showcase timer on any products
Easily customize
Easily restart timer after the end date.
#3: Facebook Business Add-on
The Facebook business add-on is designed to synchronize your webstore with the Facebook product catalog. Allowing you to have a smooth promotional experience.
Not only can you start your Facebook marketing campaign by creating your product catalogue with just a single click, but your item will also be shown to clients who are actually interested in what you offer.
The ads run will be shown to people based on the products they viewed on your website. This will likely increase the chance of your visitor returning to your website and make a purchase.
Increase your website traffic
Increase more customer acquisition
Sell from your product catalog
Personalized recommendation to target your audience.
Remind customers about products they browse on your webstore 
#4: Recent Sale Pop-Up
Recent Sale Pop-Up is another awesome add-on inside the bundle. The plugin allows you to humanize your online store and built valuable trust with your customer.
The Pop-ups will keep your visitor engaged with the recent pop-ups of other people who bought from your online store.
This will, however, give your online store the traditional brick and mortar feeling of a busy store. Since there is evidence of others people buying from your store, sales will keep multiplying.
The recent sale pop-up is mostly recommended for the new online store just starting out with less trust from their customers. This will keep the atmosphere busy, thereby making them think their favorite products are selling out quick.
There no better ways to trigger quick purchase!
Features:
Create more credibility for your online store
Boost your product awareness
Appeal your customer with the busy environment
Build trust with customers
#5: Google Merchant
This plugin is built to help your potential customer find your products across different Google platforms to let your business grow in a more efficient way.
Using the Google merchant plugin will allow your products to be available for Google shopping which is one of the greatest e-commerce conversion boosters.
Once in place, you can easily upload your catalogue to Google and drive eager shoppers to your store.
Features
Easily grow your customer base
Enjoy an unlimited number of item in your product feed
Assign your website categories to Google categories easily
Easily keep your goods up to date with the automatic updates option.
#6: Upsell plugin
The Upsell add-on helps to double and triple your website conversion by creating a catchy offer based on the individual taste and interest.
When a customer is about to buy an item, the Upsell add-on offers him an enticing package of other product he's likely going to buy.
This will allow you to stay ahead of your competition and boost your website conversion rate.
However, the Upsell plugin is the only add-on among the bundle that is not compatible with the WooCommerce plugin.
This means the plugin won't work with AliDropship Woo since it's only compatible with the WordPress plugin.
Features
Easily increase sales on your website
Your customer engagement and loyalty grow easily
Include coupons in offers description
Upsell easily on mobile devices
Add unlimited numbers of offers
Conclusion
The add-on bundle will definitely save you time and money, the entire plugin is WooCommerce compatible except for the Upsell add-on. So it doesn't matter on which platform your webstore is built you can easily use it to your own advantage.
Using tools like this will make your dropshipping business a fun-filled business. As you will feel fulfilled as everything is working the way it should once your website is run by the right template.
What do you think? Is the Add-on bundle worth it, or you'll prefer choosing your preferred add-on among the bundle? Either way, let me know what you think in the comment box.
Use Coupon code "TORCHBANK" for 10% discount on checkout.
Learn More