AliDropship Hosting: 10 Checklists For Hosting Your Website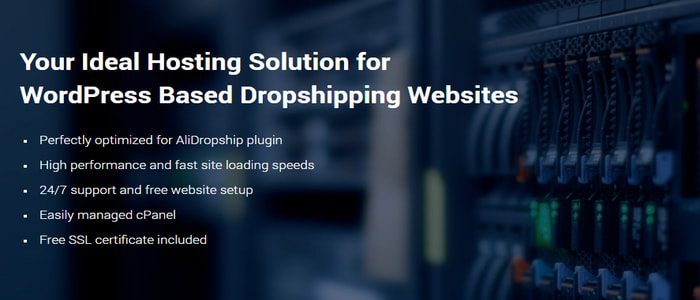 It's no secret that web hosting plays a vital role in the success of your e-commerce website and majorities don't even know how to spot the good from the bad ones.
These days' buyers have so many alternatives and if a website is underperforming, your potential customers immediately bounce back. Trust me, this is bad for business.
One of the major factors affecting the performance of your e-commerce website is the web hosting provider you choose to host your website.
I believe this is one of the reasons why many are looking for the best hosting for dropshipping. I've equally received several questions like, what is the best dropshipping hosting? Or best drop shipping platform?
Some even ask if it's safe to use a different hosting provider for the AliDropship plugin. Well, for this, I can recommend BlueHost web hosting as an alternative.
At the same time, I've decided to highlight 10 recommended checklists that make AliDropship hosting fit for hosting your dropshipping website and if not the best hosting for dropshipping stores with the AliDropship plugin.
10 AliDropship Hosting Checklists For Hosting Your Website
Below are the top 10 checklists that make AliDropship hosting a perfect web hosting provider for your dropshipping business.
#1. Speed & Uptime
This plays a major role in any web hosting. The AliDropship Uptime is at 100% and this guarantee your website is not going down.
About the hosting speed, in my review, I specified how AliDropship hosting speed was above average using one of the biggest dropshipping store using the AliDropship hosting service.
So, with this, your website is safe to host on AliDropship if you're considering the chance of using their web hosting service.
#2. Security
The alidropship hosting solution is equally security checked. They provide a (cPanel) to manage your website with no back-door entry prune to hacking.
It also provides FTP access for easier connection to your website and they make use of advanced security system in keeping your website safe.
This keeps your website from being vulnerable to hackers and keeping your customer details safe. Interestingly, they also offer anti-DDoS protections that protect your website from attackers that aims at making your server unavailable to your users.
All these are meant to keep your website safe while your website visitors enjoy a quality users experience on your website.
#3. SSL Certificate
SSL certificate is a must for any e-commerce website and it's even now considered by Google as a ranking factor for websites on the Google search engine.  It's the green padlock on the top left corner side of a website URL you're visiting.

It enables your website to look reliable for customers trying to make a purchase by keeping their credit card details safe from hackers.
While choosing a web hosting provider it's important to check if they provide an SSL certificate for securing your website.
In the case of AliDropship, they not only provide it they're also offering it for free. This means you'll be getting additional security with less payment made for it.
#4. Bandwidth
Bandwidth determines the amount of data users can download from a website. Every website needs enough bandwidth for better users' experience.
This is even more important for eCommerce websites because they will be dealing with tons of images and videos for their products.
In this aspect, you should try as possible to know if the web-hosting providers you're trying to use offer a limited bandwidth or not before choosing such web hosting.
For AliDropship it's a check because they offer unlimited bandwidth on all their hosting packages.
#5. Affordability
This is very important as some web hosting providers out there are unreasonably high in price. AliDropship is equally affordable plus they offer unlimited bandwidth for all their packages and also a free SSL certificate.
Their least plan cost $48/per year with the ability to host up to five websites and free SSL certificate for each.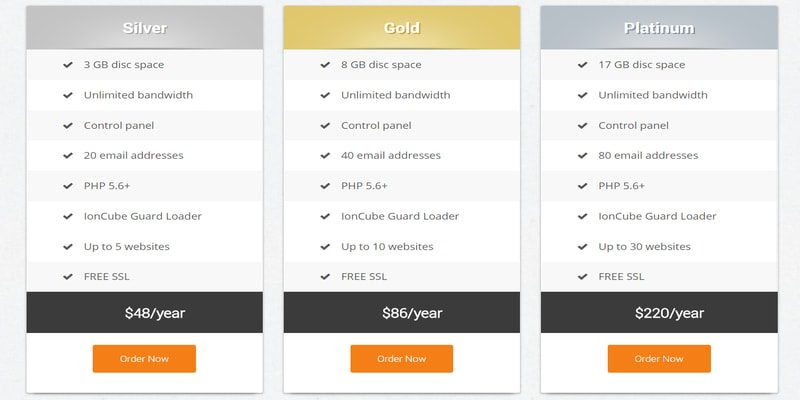 Using AliDropship hosting will not just save you cost but gives you a real value return of your money spent.
#6. 24/7 Support
This is also important because you should be able to reach your web-hosting provider should any emergency arise.
It's going to be a disaster if you can't get across to your hosting provider when you needed them the most. So, always go for hosting providers with 24/7 support for their hosting services.
For this AliDropship equally provides 24/7 support for all their customers and also a free website setup should in case you need to set up your website with their hosting solution.
#7. PHP 7 Support
The AliDropship plugin works with the latest version of PHP so automatically their web hosting should support PHP 7.
PHP plays a vital role in WordPress performance. So, using the latest one is also going to increase the performance of your WordPress site.
AliDropship hosting service support PHP 7.2 which is optimize to work with WordPress and the default AliDropship plugin for dropshipping.
#8. E-commerce platform
WordPress and WooCommerce is still the most used e-commerce platform and also use for dropshipping. Although most web hosting provider supports WordPress and WooCommerce and so also is AliDropship hosting.
The AliDropship hosting service doesn't just support WordPress it's completely optimized to work with it and their default dropshipping plugin.
The most commonly used platform is WooCommerce and as such you shouldn't be worried about the performance of your website under the AliDropship hosting service.
#9. Storage Limit
As an e-commerce store owner, you should know your website is going to be heavier than other normal websites because of the multiple products available on it.
The more your products the more storage you'll need to keep your website running. For this, your web hosting provider should be able to provide enough space for your entire products.
In this aspect, AliDropship also has enough to spare. However, this might have to do with the package you choose to go with. But they are mostly affordable.
#10. Email Accounts
One of the criteria of a good hosting provider is the ability to be able to set up email accounts that include your domain name.
Been able to do this will make your business look professional; however, the number of email addresses you will need will depend on your business size and your hosting package.
The email account is also checked on AliDropship hosting service you can have as much as you need depending on your package.
Conclusion
Any web hosting provider that offers the above is safe and good enough is host your website. In this case, AliDropship meets the above requirement and it's also completely optimized for using their default plugin for drop shipping business.
Are you ready to check out the AliDropship hosting plans?
Or you probably have a question or contribution please drop them in the comment box.
Learn More: