AliDropship Premium Products Review: Working OR Not?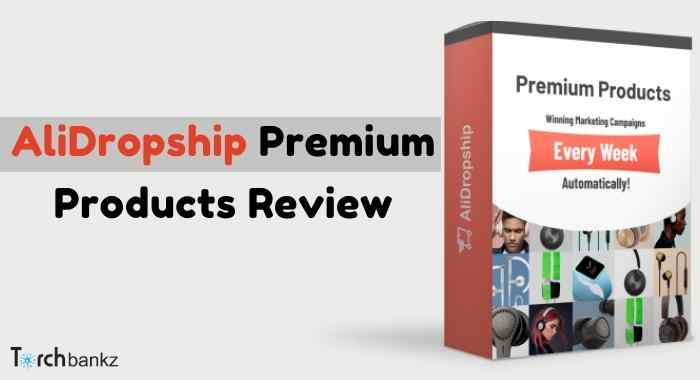 You are probably interested in this AliDropship premium products review because you want to run a profitable dropshipping business.
Who doesn't, right?
If you really want to be successful at this, there are TWO important FACTOR you have to put into consideration, and this includes;
& The Perfect Ad Campaign
You see when you run a good ad campaign and your choice of product is poor, you'll lose money to Facebook.
Not necessarily because you suck at advertising, but some products can't just make you money when it comes to dropshipping.
Which is why you need a combination of both winning products and a killer ad campaign for you to make the money you've always wanted to make.
One of the reasons why dropshipping is a unique business is because there's plenty of room for mistakes. Reason being that you can always test a product by running a test advert to be sure if people are going to love it.
But even at that, you'll still lose money for testing the product even if you're not buying the product inventory.
However, what if you don't have to do any of that?
What if you gain access to all these pre-tested winning products and ad copies, and all you have to do is pay for the adverts fee?
Trust you'll love it!
Most times, we're scared to run ads not because we don't want to make money but because we're SCARED the advert might not work and we'll lose money.
But right now, you'll have nothing to worry about because you'll be working with proven and tested templates.
Hence the AliDropship premium products review
So in today's post, I'll be sharing everything about the AliDropship premium product and my PERSONAL experience using them.
What is AliDropship Premium Products?
The premium products is one of the subscription-based services rendered by AliDropship whereby users of the premium products are provided access to one or two winning products once every week.
Your subscription also includes access to the existing list of previous curated products catalogue without limitation.
These premium products are products tested by the AliDropship team themselves on their premium dropshipping website and other established websites.
Products that went through the test and research and come as a winner are the ones added to the list of winning products called premium products by AliDropship.
Now, what makes this a very unique service by AliDropship as opposed to other competition offering winning products is that they also show you how to promote the product automatically.
If you happen to be using the premium dropshipping store or the AliDropship plugin, you can launch the product advert directly from your WordPress admin dashboard.
Everything is done for you from product banners to video and retargeting images and also test copies needed to promote the products.
So even if you don't know your way around Facebook ads, then this is the perfect solution for you. As everything is completely done for you.
Winning Product + The Perfect Advert!
How The AliDropship Premium Products Works
Access to the premium products is provided directly from inside your website.
So from there, you can publish any of the products and you can also launch your Facebooks directly from there if you're ready.
Immediately you subscribe to the premium products you will be redirected to where you can download the premium product plugin.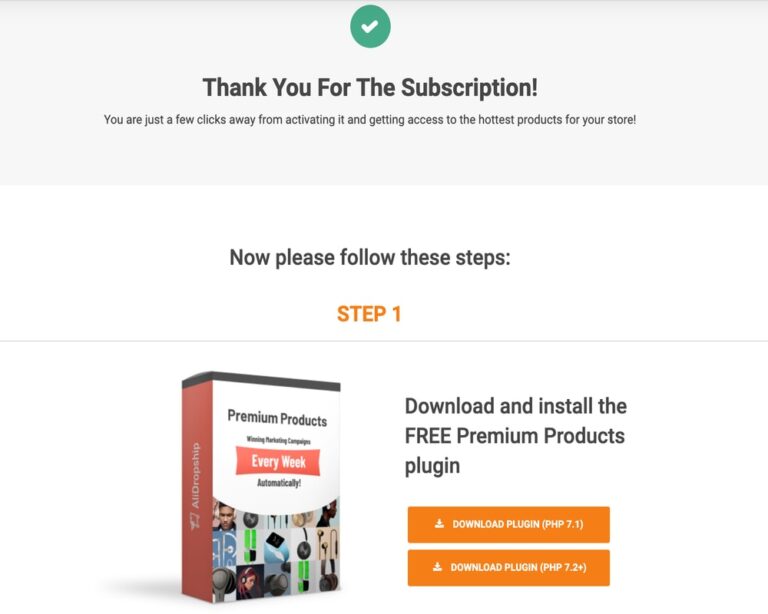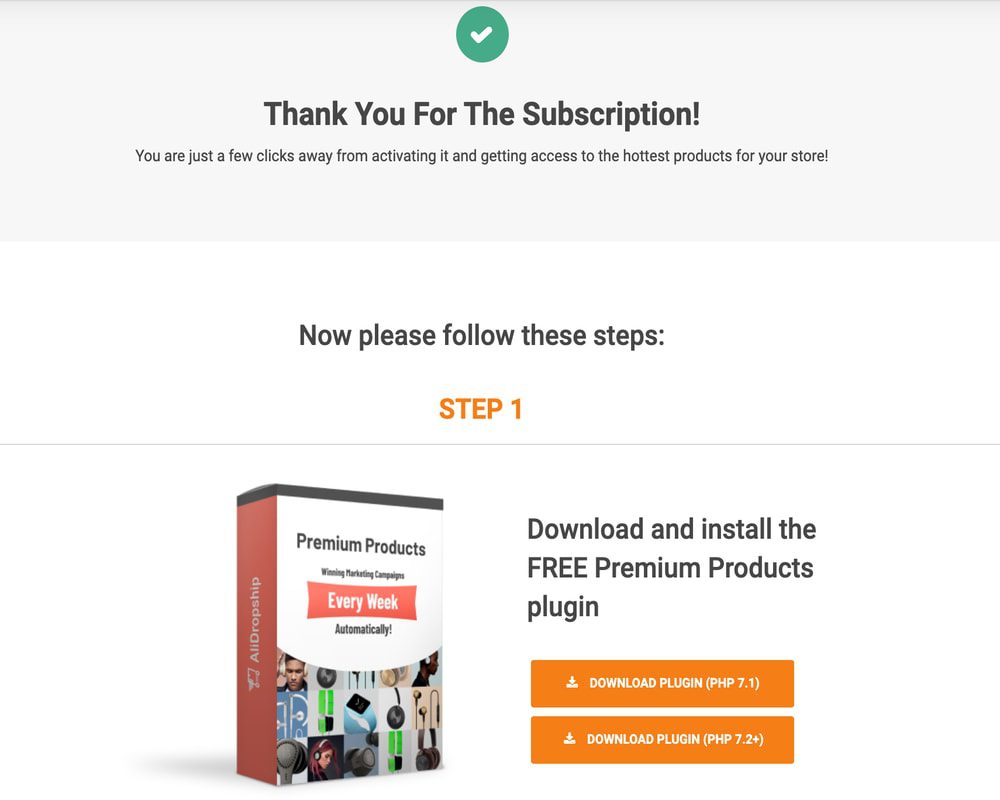 After you download the plugin, you need to copy your API keys to activate it on your WordPress dashboard.
And to also gain access to the premium products.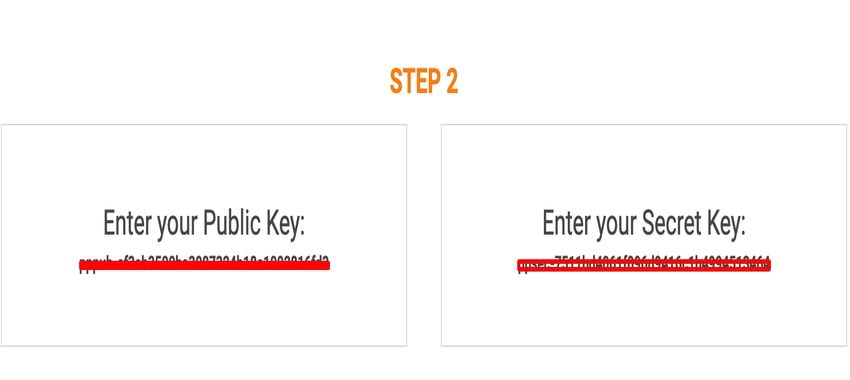 With the API keys, you'll be able to activate the plugin on your website and access the list of the winning products.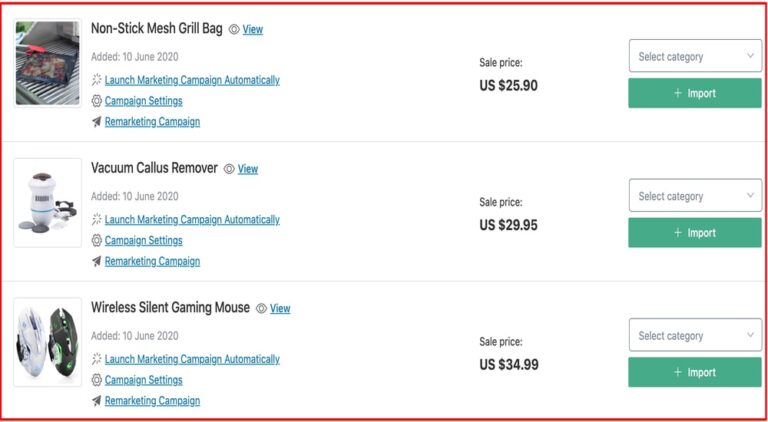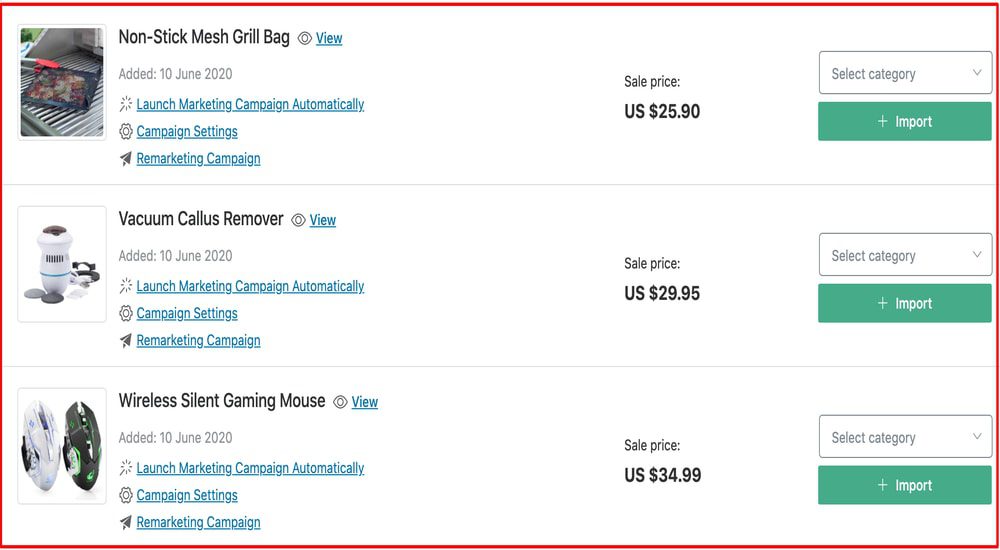 As I said, you're not getting access to products alone.
All the products come with a clear product title, description and set of quality product images and product reviews.
You just need to HIT the import button and everything will be imported and published on your website with product reviews.
You won't have to edit anything again. Since everything is pre-done for you.
Also, alongside every product listed, there are also powerful advertising materials you can use to sell and promote the products.

With the automatic marketing campaign, you can push everything automatically directly to your Facebook ad account.
That's huge if you'd ask me!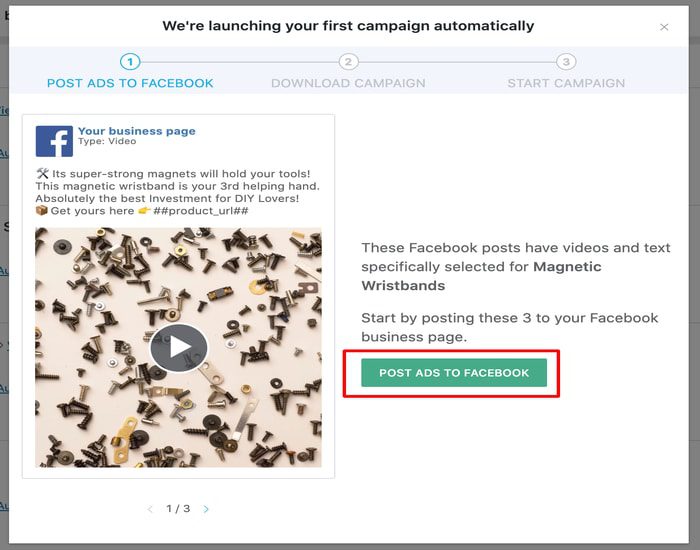 You can also check the campaign settings before you launch your campaign to know the type of ad you should run.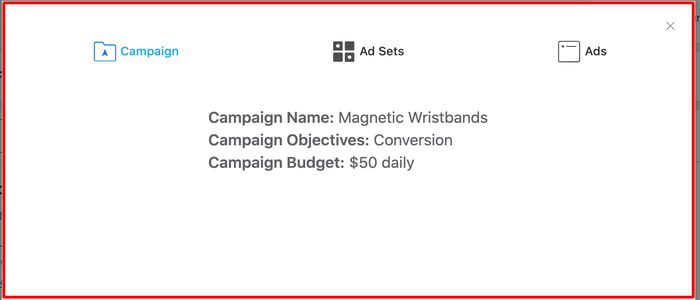 Everything is included, from the actual campaign to adset and finally the ad.
Campaign:
This part specifies the kind of objective you should run which is mostly conversion since it's eCommerce.
You'll also know how much daily budget you should start with. You can start with the specified $50 daily and increase your budget when you have more conversions to scale the ad.
Adset:
The adset includes the targeting, demographic, interests and every other information needed to target your customer.
I'll suggest you go strictly with what is provided in the products because this was what I did in my case and my ads started converting the first day.
If you really know your onions around Facebook, you can use the provided information to create a better adset.
But if you are new with little to no experience then stick to the information provided by AliDropship.
Ads:
This is the final step of the advert which includes the images, videos, text copies and every other thing needed for the advert.
The premium products come with each of these things and the only thing required from your end is to set your Facebook page and Instagram page to start running your advert.
Once that's done, you need not to stress yourself again because everything needed for your successful advert is already done for you.
Features of The Premium Products
Let's go over a few of the features of the AliDropship premium product and see why they're actually working:
#1: Tested & Proven Products
If one thing is certain, this will be the fact that all products listed in the premium products list are all tested and proven products.
Unlike other platforms posting random potential winning products, the AliDropship took time to promote these products and make their marketing materials available to users of the premium products.
With this, you can rest assured that you're promoting hot selling products and at the same time a template at which you can easily use to promote them.
#2: Pre-done Campaign
Another interesting feature about the AliDropship premium products is that all campaigns for the products are pre-done for you.
Once you've been provided access to the products, you can download the campaign then upload it in your Facebook ad account.
From there, you'll only need to add your product URL to the ad and run conversion ads to the product page.
All the videos, text, and images needed are included; you just need to fund your ad account and publish the ad to start running.
#3: Weekly Update
You also enjoy a weekly update of one or two new products added to the premium product catalogue every new week.
What's also interesting is that you'll be provided access to archives of previously added products in the premium product list.
Trust me, with this you can't run out of products to sell. Even if you're running a niche store you'll still find niche products for different categories.
Who Should Get The Premium Products?
Perhaps you're thinking if the premium products are for you? Well, it all depends on what you want for your business.
If you're a newbie with little to no experience in dropshipping then this might be a lifesaver for you.
Because not only is the product research done for you, it also includes a pre-done marketing campaign to sell the product.
If you're an expert in dropshipping, saving time and making the most profit should be your priority. Well, the premium products do just that too.
It saves you time researching new products to sell as well as racking your brain on who to target while promoting the products.
How Much Does The Premium Products Cost?
The AliDropship premium products is one of the few subscription-based services rendered by AliDropship.
Currently the "Premium Products" cost $39/month. This means you'll have to renew your subscription every new month to be provided access to the product catalogue.
The best part, you can cancel your subscription at any given time if you want to stop the services for your business.
My Experience With AliDropship Premium Products
After I got my premium dropshipping store, I also purchased the premium products and I tested 2 winning products.
One outperformed the other and I was able to make sales the first day running the ads. Right now, I'm trying to scale the ads to get even more sales.
My point here is that these products work and the best way to actually make the best of it is to scale your ad quickly once you see one that's performing better.
A quick way to do this is to duplicate the adset that makes you sale and choose the suggested interest by Facebook to reach more audience.
Conclusion
If you really want to see some outstanding result with dropshipping within the shortest period of time, then you need to place emphasis on your choice of product and your ad strategy.
Using a combo of winning products and the right advert will make you an insane profit because you'll be pushing the right product and at the same time promoting it the best way.
That's it on the AliDropship premium products review. Over to you now, do you think the premium products are worth it or what's your general opinion about using them
Let me hear what you think using the comment box.
Learn More: