AliDropship Pricing List – Plugins, Add-ons and Custom Services Cost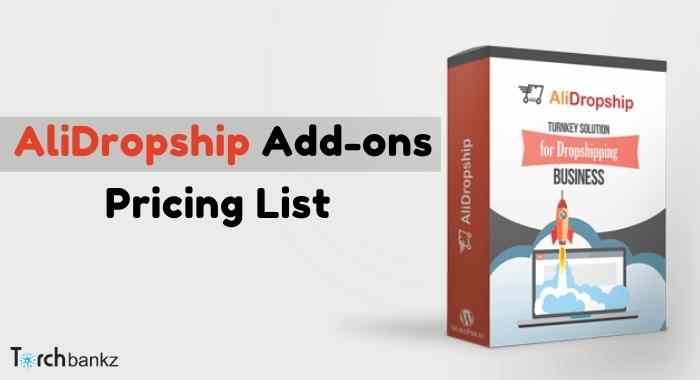 In this post, I'll be highlighting AliDropship pricing for their plugins, add-ons and custom services for their clients.
AliDropship is by far the best WordPress platform for starting a successful dropshipping business. However, most people don't know that AliDropship isn't limited to the WordPress dropshipping plugin.
There are various AliDropship add-ons (WordPress + WooCommerce Plugins) as well as services rendered for various stores owners who want to scale their dropshipping business.
Dropshipping is quite an interesting business that allows you to set up a store with WordPress without stock inventory. Many thanks to AliDropship you can now even automate the entire process.
However, starting with just a fine dropshipping store isn't enough, there are several key tools and features that should be included in your store for the smooth running of the business.
Again, with AliDropship you can gain access to this dropshipping plugins and tools as well as services needed to level your business.
But what does it cost? This is what we'll be looking at in the AliDropship pricing list for their various plugins and services.
AliDropship Pricing for All their Dropshipping Plugins and Add-ons
One of the best features that made AliDropship pricing structure unique is the fact that they only charge a one-time fee.
This includes all of the AliDropship plugins and add-ons as well as the custom services rendered to customers. All payments are charged with a one-time fee only.
Below is the AliDropship pricing list for their entire products and services:
#1. WordPress Dropshipping plugin – 

$89.00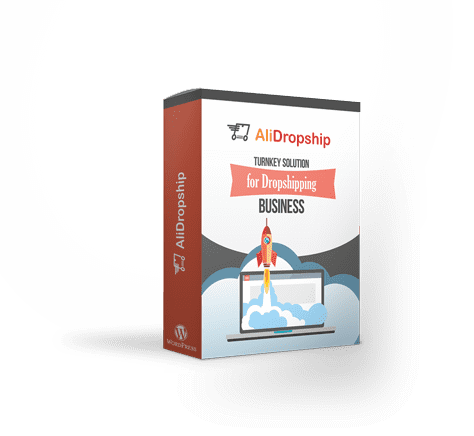 This is the default WordPress dropshipping plugin that integrates your WordPress site with AliExpress. The AliDropship plugin is a standalone WordPress plugin that transforms your website into an e-commerce store.
There's no need installing WooCommerce plugin while using the WordPress default plugin. It includes everything you need to start a successful dropshipping business.
Learn More
#2. AliDropship Woo –

$89.00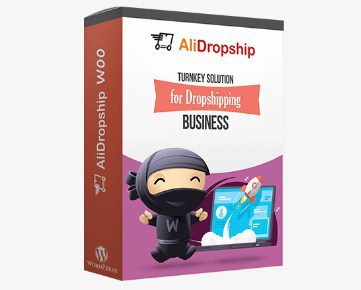 This is the WooCommerce version of the previous AliDropship plugin for WordPress. This plugin only works with the pre-install WooCommerce plugin.
It's a sophisticated WooCommerce plugin for drop shipping that integrates your store with AliExpress.
Learn More
#3. Custom Dropshipping stores –

Start from $299.00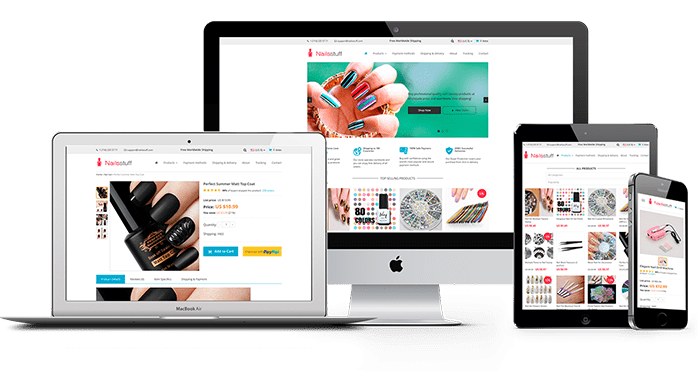 These are ready-made custom dropshipping stores that come in different packages. They all include an advance solution to get you started. The packages include:
Basic Package –

$299

Advanced Package –

$499

Ultimate Package –

$899
This is particularly good for those without prior experience with dropshipping or those without much time to spare. But want a dropshipping store.
Learn More
#4. Supreme Custom Store –

$2899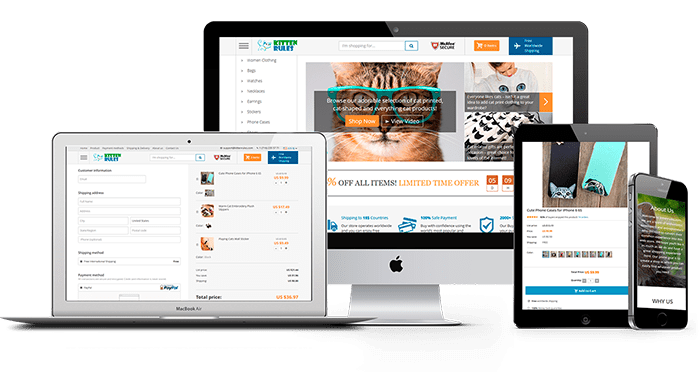 The supreme custom store is the highest package of the custom ready-made stores. It's an exclusive package with mouthwatering features to make a quick income with Dropshipping.
Learn More
#5. Web Hosting – Start from $48/year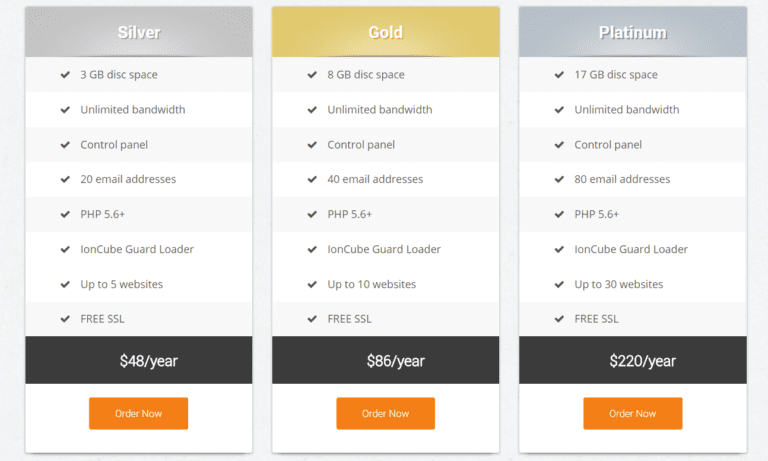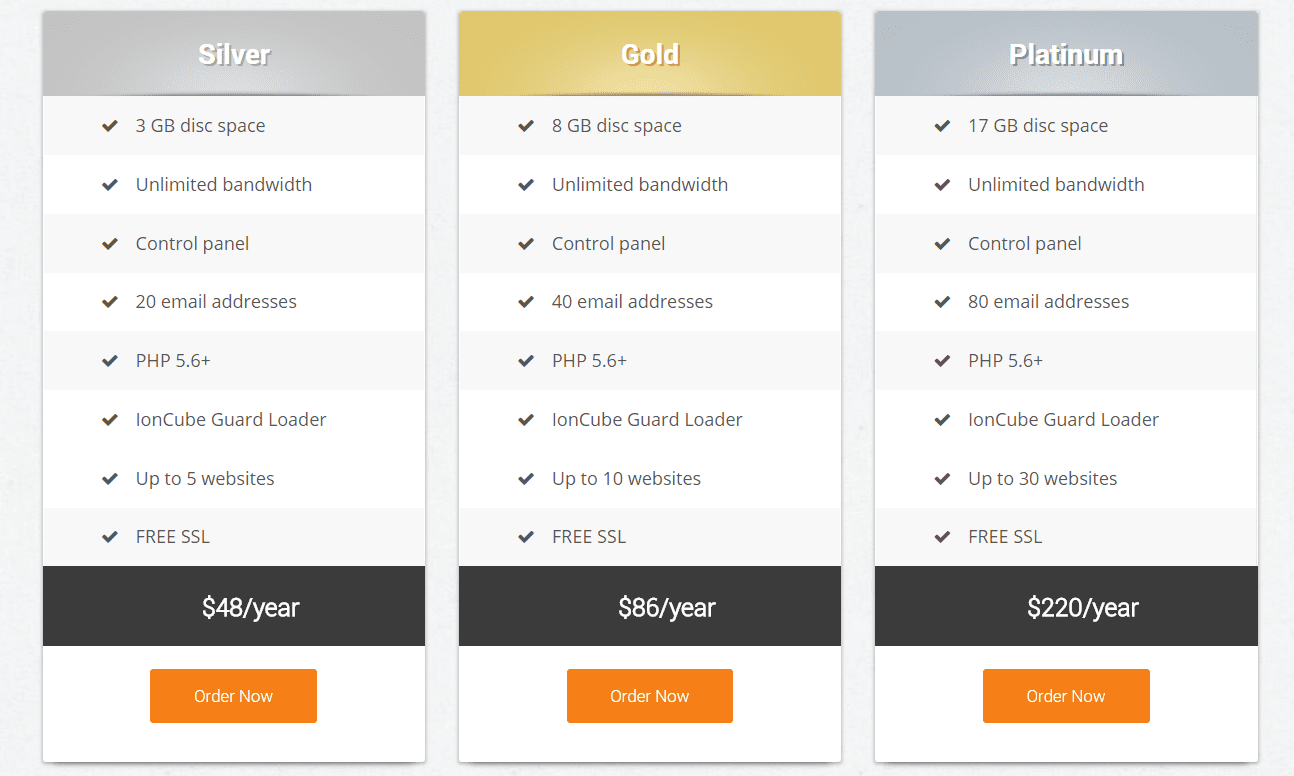 AliDropship web hosting service for those that want to host their website with AliDropship. The hosting services is completely optimized for their dropshipping plugins.
The hosting plans include the following:
Silver plan –

$48/year

Gold Plan –

86/year

Gold Plus –

$129/year

Platinum –

$220/year
The web hosting service is the only recurring fee among the AliDropship pricing structures which is a normal thing for web hosting.
Learn More
#6. Dropship.Me Plugin –

Start for free with 50 Products


DropshipMe plugin gives you access to curated winning products. With the help of the plugin, you can easily import winning products from AliExpress.
Normally, you'll need to edit product description imported with products from AliExpress. But with DropshipMe, that's already done for you.
All winning products packages with DropshipMe includes:
100 products –

$29

500 products –

$119

1000 products –

$199
The first plan comes with 50 winning products and it's completely free. You just need to create an account and download the plugin for free.
Learn More
#7. AliShipping Plugin –

$29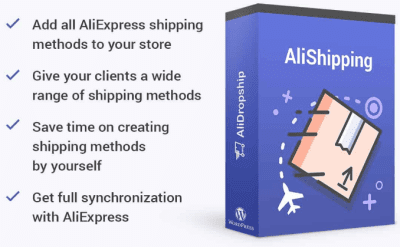 The plugin allows you to easily import and customize all possible AliExpress shipping methods to your online store.
With AliShipping you can forget about manually adding shipping methods to your dropshipping store as you can now do it with a push of a button.
Learn More
#8. My Suppliers –

$17
My Suppliers plugin allows you to get a full list of the AliExpress dropshipping suppliers you're working with. With the help of the plugin, you'll be able to collect and analyze data about your suppliers on AliExpress.
You can easily get to see which sellers do most in your business growth and build your business upon every carefully tracked data.
Learn More
AliDropship Pricing List for their Marketing Plugins for Dropshipping
The following plugins are marketing plugins that can scale your dropshipping business and take it to the next level. The AliDropship pricing list for the following include:
#9. Social Rabbit Plugin –

$69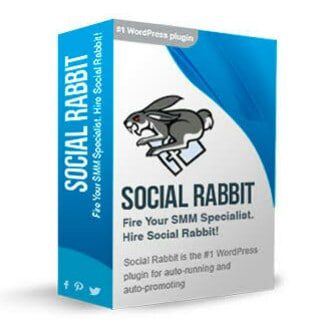 The Social Rabbit plugin promotes your website on social media automatically. You just have to set up a template for it and it runs according to it.
The Rabbit Plugin allows you to enjoy automatic human-like posting, following and commenting of your account across several social media platforms.
It automatically promotes your website on Facebook, Pinterest, Instagram, and Twitter.
Learn More
#10. Add-on Bundle –

$145
The add-on bundle is a bundled package that includes top 6 AliDropship add-ons for optimizing your store.
Instead of getting the add-ons separately, the AliDropship add-on bundle save you a massive discount. The bundle includes the following add-ons:
Countdown Timer
Facebook Business
Recent Sales Pop-up
Google Merchant
Upsell
Social Rabbit
Learn More
#11. Promo Banner Plugin –

$19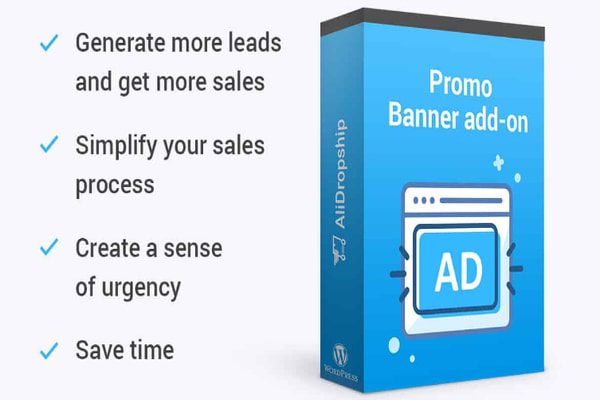 This plugin helps you create professionally designed banners that will increase your store clicks and conversion.
The interface is quite easy to use. All you need do is simply install the plugin and become a banner wizard creator.
Learn More
#12. Abandoned Cart –

Free
The Abandoned cart plugin works by forwarding email notifications to remind and encourage your almost lost customers to come back to your store.
It's a powerful call to action tool that aimed at recovering back your considered lost customers or revenue.
Automating abandoned cart workflows makes it easier for online sellers to reconnect with customers who left their shopping carts to recapture sale.
Learn More
#13. Upsell Plugin –

$37
This plugin allows you to triple your sales with complementary products based on your customer's taste.
When a customer wants to buy a product, the plugin offers he or she a complementary product that he's likely going to buy.
It encourages your customers to buy more products from your store and make them happy with each of the products they've gotten.
Learn More
#14. Countdown Timer Plugin –

$19
This plugin is a promotional tool that helps to create urgency and scarcity in every possible way on your store. Thus, turning 80% of your potential buyers into an active buyer.
It makes your customer feels like they are about to miss a wonderful deal if they didn't buy quick.
Learn More
#15. Facebook Business Plugin –

$27
The Facebook plugin allows you to synchronize your webstore with the Facebook product catalogue. Thus, enjoying a smooth promotional experience.
The best place to sell and showcase your product is where everybody spends most of their time. Which are Facebook and Instagram.
Learn More
#16. Google Merchant –

$27
The Google Merchant plugin makes your store products available on Google shopping or shopping ads and various other Google services.
It also allows Google users searching for products online across different shopping website to view your store in the search engine results.
Learn More
#17. Urgency Plugin –

$29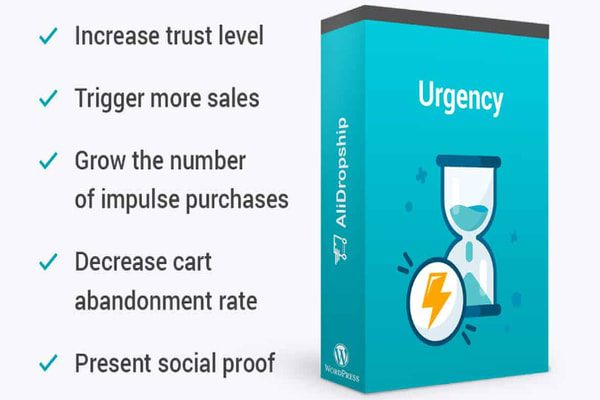 The urgency plugin is a 3-in-1 tool that includes – a cart timer, trust badges and social proof. They all work together for maximum conversion on your store.
You can display the number of people who added a product to cart in other to inspire confidence in your buyers. These numbers can either be real or random numbers depending on your preferences.
Learn More
#18. Review Page Plugin –

$29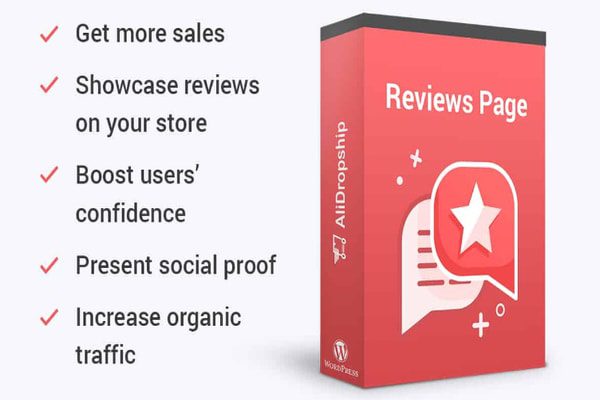 This plugin allows you to collect photo reviews and social testimonial about your products to build trust and boost your store credibility.
It's also a powerful tool that boosts your store conversion because customers trust product review from previous customers much more than the seller's promise.
Learn More
#19. Recent Sales Pop-Up –

$29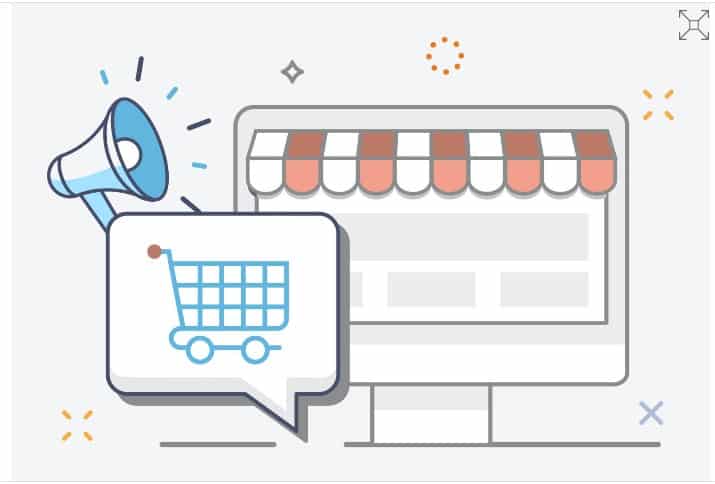 The Recent Sales Pop-up gives your online store the traditional brick and mortar feelings. It portrays evidence that there are many customers already checking out from your store.
Furthermore, your store will be humanized and valuable trust will be built. Thus, increasing customer engagement and visitors turned to buyers.
This plugin is highly recommended for new stores still growing traffic. Because it will help build a busy atmosphere around your store.
Learn More
AliDropship Pricing list for their Custom services
The custom services are for clients that need help with their store setup or configuration or even marketing. It could be anything, below are the AliDropship pricing list for their custom services:
#20. Marketing Service Bundle –  

$269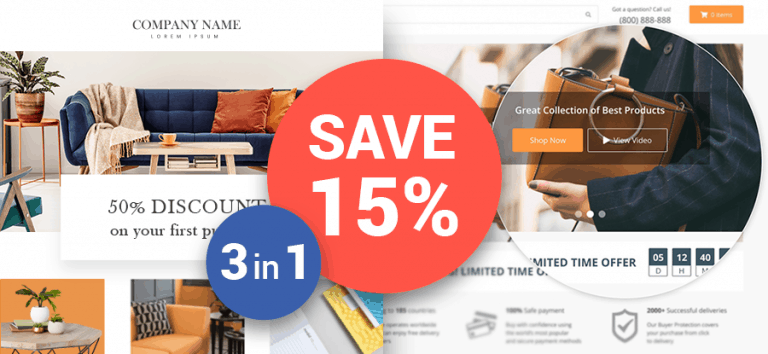 These are for store owners that want to advertise their products and want it handled by the e-commerce ads experts. The marketing service bundle include:
A comprehensive review of your dropshipping store
Great Advertising service
Email marketing setup
If you're focused on driving more sales to your store, then you need to check out the marketing service bundle.
Learn More
#21. Niche Research –

$49
The niche service is for those that want a profitable niche store and couldn't get themselves to research one.
The AliDropship experts come in by doing thorough research based on their preferences to find them a profitable online niche store.
Learn More
#22. Dropshipping Store Review –

$49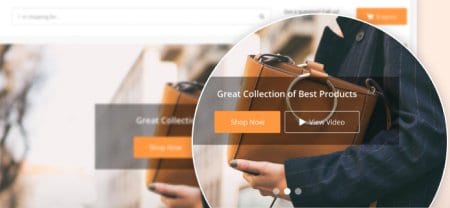 This service includes a thorough review of your website to see what need to be included and every adjustment that needs to be done.
This could just be what you need before you finally launch your dropshipping store to start selling.
Learn More
#23. AliDropship Plugin Setup –

$57
If you're not a tech-savvy and you equally have a little experience with WordPress, setting up the AliDropship plugin could be overwhelming for the first time.
This is why the AliDropship team offer this service for those having less experience with WordPress or simply don't have the time.
Learn More
#24. Social Rabbit Plugin Setup –

$79
Just like the AliDropship setup, the same thing goes for the social rabbit plugin. The AliDropship team help their client to set it and integrate it with all the four social media.
Thus, having an automated social media accounts to promote your products.
Learn More
#25. Custom Design –

$20
The AliDropship team also help in creating any kind of products, from banners ad to a detailed brand book and media kit.
Also, they produce promo materials like fancy banner, business cards cover pictures for social media etc. it's done and delivered according to the task.
Learn More
#26. Social Media Setup –

$19
This service includes several social media setups for your online store. The setup is done to make your store social media accounts look professional and blend with your product.
Thus, allowing you to enjoy more conversion on your social media accounts alongside increase traffics.
Learn More
#27. SEO & Backlink Setup –

$69
This service includes SEO-friendly articles for blogs on your store or even your homepage. It also comes with diversified backlinks to rank your website higher.
An SEO optimize store will allow Google to index your website faster and equally allows internet users to find your store quicker.
Learn More
#28. Promo Video Creation –

$69
These are videos created to run adverts for your store products. The AliDropship team helps by creating a converting video for any specified product on your store.
Learn More
#29. Facebook & Instagram Ads –

$29
This is a service that save you time and supposed wasted money for optimizing your ad delivery to get in front of the right audience.
Many drop shipping beginners often face more challenges with Facebook ads. Most especially when it comes to reaching the right target and setting up the entire campaign.
Learn More
#30. Email Marketing Setup –

$69
The Package includes unique and compelling promo emails, custom email templates and guides. This is set up to help you run an email marketing campaign to promote your products.
Learn More
Conclusion
This is basically most of the AliDropship plugins and add-ons as well as their services. I've written an article that includes their free and premium WordPress theme.
That's it on AliDropship pricing list. In other to get a 10% discount on any of the product and services use TORCHBANKZ as your coupon code on check out.