AliDropship Review 2023: All-in-One Dropshipping Tool?
In today's AliDropship review we'll be looking at the general overview of this platform, its features, pros and cons. The FINE and the UGLY! And most importantly, it allows you to make an informed decision before anything else!
I'm not surprised you've taken interest in dropshipping because the market keeps growing over the years. In 2017 alone, the growing turnover from dropshipping was over $85 billion!
And I believe you're here to take a bite from the growing billion dollars eCommerce cake. But really, is it that easy? Shouldn't everybody doing dropshipping be successful by now if it's that easy?
Well, there's actually no straight answer to that question. It can be easy and not easy at the same time, depending on so many factors. And one of these factors is your dropshipping tool which brought you to this AliDropship review and their popular dropshipping plugin.
The truth is, AliDropship is more than a plugin they are more of an all-in-one software built for the success of its users, coupled with the services run by the AliDropship team.
However, having this tool is not enough to guarantee your success; AliDropship is just a tool to enhance your dropshipping journey.
You, on the other hand, need to have a working knowledge of how dropshipping is run. And if not, a dropshipping course might just suffice.
In this AliDropship review, we'll be looking at the inside-out of AliDropship Company and the default AliDropship plugin. At the end of this Alidropship plugin review, I hope you would have found answers to most of your questions about AliDropship.
Let's get started, shall we?
AliDropship Review: All-IN-ONE Dropshipping Tool
Before we go in-depth in the AliDropship plugin review, here's a summary of what we'll be looking at…
What Is AliDropship?
How Does It Work?
AliDropship Product & Services
AliDropship Review: Plugin Features
Pricing Structure
Cons of AliDropship
AliDropship Review Conclusion
Still with me? Let's get started
What Is AliDropship?
ALIDROPSHIP itself is a huge eCommerce dropshipping platform that focuses on dropshipping with WordPress and WooCommerce.
If you're familiar with Shopify, you'd notice it's a self-hosted platform that creates a store for you. Which also includes a large market of apps both free and premium to sustain your store?
Now, so also is the AliDropship Platform!
But this time around, they focus on WordPress and WooCommerce.
What this means is that, if you're thinking of starting a dropshipping business on either WordPress or WooCommerce, they have the essential tools for you to succeed.
The most PROMINENT of the AliDropship product and services is their popular Dropshipping Plugin for building a dropshipping business (Store) with WordPress
The plugin is of two types one for WordPress and the other for WooCommerce (AliDropship Woo).
The AliDropship WordPress plugin basically turns your WordPress site into an eCommerce store without having to install the WooCommerce plugin.
This is particularly good for those with little experience on how to run a WordPress site.
The Woo version also does the same thing. But these time around works with the pre-install WooCommerce plugin.
That is, you have to install WooCommerce first on your website before using the AliDropship Woo. Here's an article that explains a thorough difference between the two plugins.
AliDropship Review: How Does It Work?
If you're familiar with Shopify and Oberlo, You'd notice it gives you a ready-store with Oberlo integrating your website with AliExpress.
Just like that, AliDrophip also gives you a ready-made store with hosting and ready-to-start selling and fulfilling orders.
The plugin connects your website directly to AliExpress and allows you to import products directly to your store.
The same thing goes for fulfilling orders!
Whenever you have a sale, the plugin helps you fulfil the order with just a click of a button. This way, your order will be processed on AliExpress automatically.
All you'll need to do is pay for the product and the supplier will handle the rest of the work as though it was from your store.
All product details, tracking codes etc. will be automatically sent to your customers when the order is processed.
You on the other end can relax and take a bite of shawarma!
AliDropship Product & Services
Basically, the primary service of AliDropship comes in these five forms.
The AliDropship Plugin
AliDropship Add-ons
Custom store
AliDropship Themes
Custom Services
Premium Stores
AliDropship Premium Products
#1: The AliDropship Plugin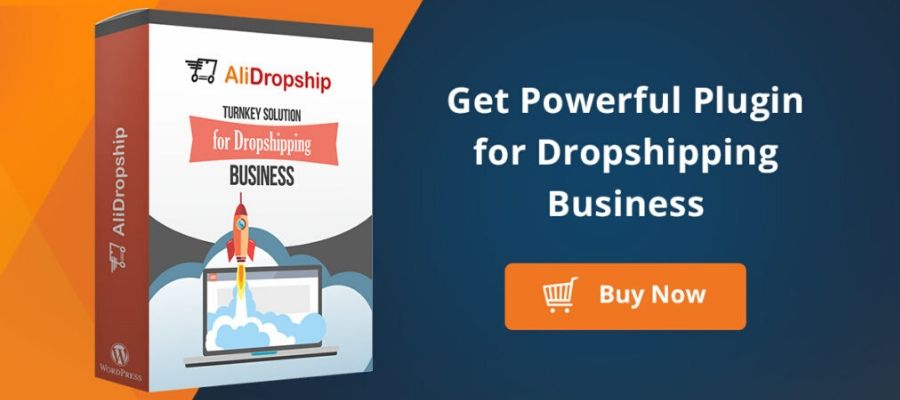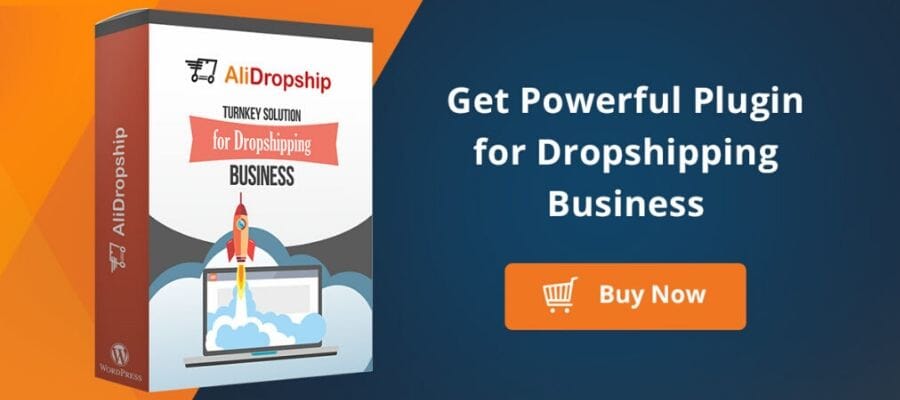 This off-course is the face of AliDropship. The WordPress dropshipping plugin that helps you create an online store dropshipping website integrates with AliExpress.
This plugin comes with a hosting package but is optional. It means you can decide to host your dropshipping website on AliDropship web hosting.
A web hosting service that is optimized to work seamlessly with the default WordPress dropshipping plugin.
But if you prefer to host your website separately, it works perfectly fine too.
Finally, the plugin comes in two forms, WordPress and WooCommerce. The WordPress plugin is more of a standalone plugin that creates a store for you.
While WooCommerce is for those that are familiar with WooCommerce and have basic experience in running both WordPress and WooCommerce.
Both are seamlessly integrated with AliExpress and give you a full pledge working store!
AliDropship Plugin Review: Features
Let's take a look at the features of the default AliDropship plugin since it's their primary dropshipping plugin for AliExpress.
I: Winning Products
selling hot products is the core of dropshipping. We all know nobody is going to buy products that are not winners! Irrespective of how beautiful your store is, you're not going to make any sale if what you're selling is not what your customers want.
This cannot be OVER emphasised, it's very important!
luckily for you, this package comes with the AliDropship plugin. But not for free, it comes in 3 different packages but it's very affordable.
The first package gives you access to 100 winning products for just $29. While the second for $119 gives you 500 hot products.
And finally, $199 for 1000 winning products which are very HUGE compared to what you're paying. Mind you, all of them come with one-time payments only.
II: Auto Search & Import
The AliDropship plugin makes product search and import products very easy. You can use the keyword filter or price filter to search for your desired products.
And once you have the result you can import products in bulk or choose the category you want them to be imported to on your website.
Thus, reducing the stress of finding and importing them to your website. Doing this manually can really take a lot of time, but with the plugin, it's just a click away.
III: Product Update
The plugin automatically updates you whenever some of the AliExpress products are out of stock from your supplier on AliExpress. Also, whenever there is a price increase or decrease you will also be notified with respect to that.
It is then left for you to keep the difference as an additional profit whenever the price reduces from your supplier
This saves you the stress of constantly checking if a seller is having enough stock before promoting the product.
III: Price Mark-Up System
The Plugin uses a simple math expression to automatically set product prices on your store for profit. This is immediately after the products are imported from AliExpress.
As a result, whenever there is a price increase on AliExpress products, your product price will be updated automatically using the math expression.
Additionally, if you so which to change the pricing formula maybe for more profit or for competition's sake.
All you need to do is adjust the pricing formula to the one that meets your needs or increase the price individually.
Finally, you can also show your prices in different currencies on your website and also activate the rounding option to assign cents at the back of each price.
IV: AliExpress Cash-back System
This feature allows you to use a special affiliate link with AliExpress products whenever you ordered a product. And once the product is delivered to your customer, you earn a certain commission from any AliExpressproducts you sell.
As a result of this, you will get a 7-15% commission on the product you order for your customers from AliExpress and at the same time keep your profits.
This can really add up if you're the type that orders in bulk because it serves as an additional means to make extra bulks.
V: WordPress Built-In-Themes
The plugin comes with its own WordPress dropshipping theme. These are professionally designed themes that can be easily set up and at the same time easy to customize.
The best part is that they are completely optimized for conversion and responsive on all devices including mobile phones.
The type of theme that works with the default WordPress plugin is different from the one that works with the WooCommerce plugin.
They both have specific themes built to work exclusively for both of them. This is one of the major differences between the two plugins.
VI: Lifetime support and free Update
AliDropship support is basically free for a lifetime, in as much as you've purchased the plugin or the AliDropship turnkey store.
The primary way to contact support on AliDropship is through the support email and from experience I think they basically reply within a few hours.
They also have a forum where other users can chat with each other and a full blog to learn about updates and tips directly from AliDropship.
Their social media pages are also very active as they update from time to time.
VII: All in One Solution
The functionality of the plugin allows you to manage all your product sales, pricing, traffic stats, profits and orders all in one single dashboard.
With just the plugin, you're ready to start making profits because the majority of what you needed to run a successful dropshipping business is included.
Installing other plugins is just a means to enhance your store and increase your conversion rate which can speed up your profitability.
VIII: ePacket shipping Filter
With these features, you can increase your customer experience by providing a faster delivery service through the help of the ePacket option.
The ePacket shipping filter allows you to see products that are ePacket enabled. So, you don't have to keep clicking on each of the products to check if they are.
You'll be able to see them by just browsing through and importing products with just a click of a button if you want.
This way, you'll be able to send your product faster to your customers.
IX: Payment Gateways Integration
The plugin also supports most of the popular Payment Gateways like Paypal, Stripe, PayU and many others for different countries.
Other than that, you might need to set up an LLC in the US and get yourself an EIN in other to create a stripe account to process your payment.
Having more than one payment option on your website also increases your conversion rate, since everybody doesn't have a PayPal account.
Get AliDropship Plugin
#2: AliDropship Custom Store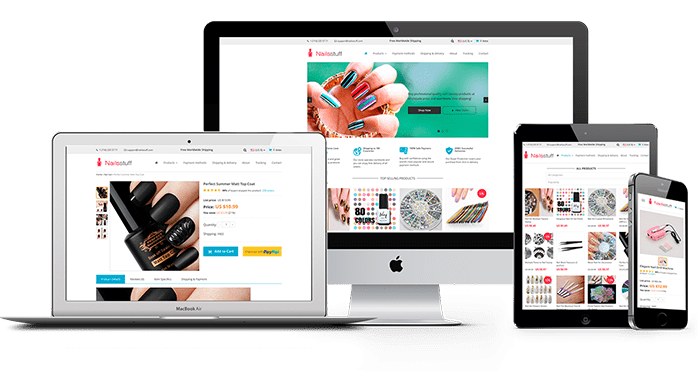 The custom store is a "done for you" package.
Instead of buying the plugin separately, the AliDropship custom store incorporates the WordPress plugin and a few other add-ons and at least 50 host-selling products ready to hit the market. (Depending on your package)
This means you don't have to go through the stress of creating your website yourself as everything is done from start to finish for you.
The custom store, however, comes in different packages: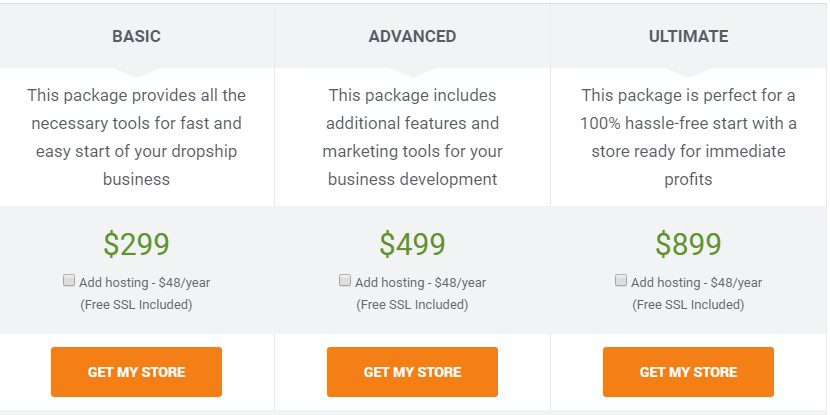 The Basic plan ($299)
Advanced Plan ($399)
Ultimate Plan ($899)
Supreme Package ($2899)
You can read the AliDropship custom store review here to learn more about its features and pricing!
The custom store is basically good for anyone trying to avoid the guesswork and wants what's working already.
Because some of the plans come with a done-for-you campaign to promote your products on Facebook and email campaigns.
#3: AliDropship Extra Add-ons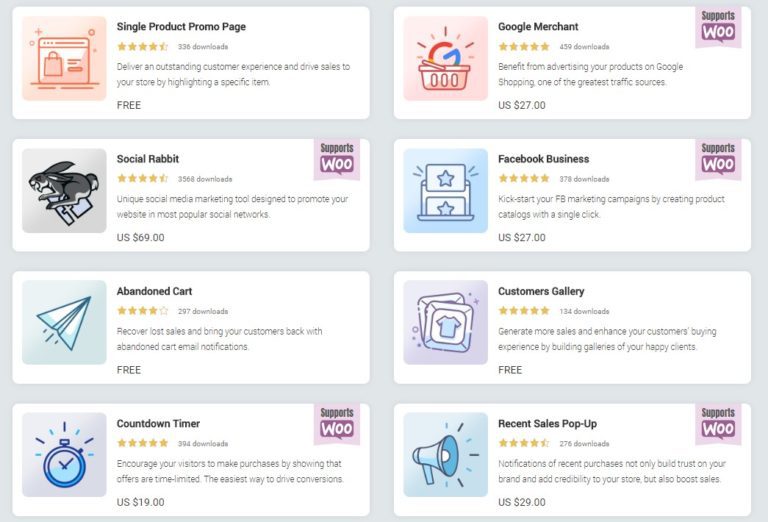 The AliDropship add-ons are a bunch of free and paid plugins built to optimize your website for better sales conversion.
They are specifically built for dropshipping and they come in different promotional angles to increase your store profitability.
They include the following:
The Social Rabbit Plugin
This plugin works by promoting your store on social media automatically.
It works by liking, following and commenting on post automatically across the four major social media platform; Facebook, Instagram, Twitter and Pinterest.
All you need to do is set up a template and it works according to it. You can read the full review here!
6 in 1 Add-on Bundle
The 6-in-1 Add-on bundle by AliDropship is a collection of the top smart plugins by AliDropship into a single package to help optimize your store.
So, instead of buying every single one of them separately, AliDropship made the Pricing options more flexible.
Included in the bundle are; Social rabbit plugin, Countdown Timer, Facebook Business plugin, Recent Sales Pop-Up, Google Merchant and the Upsell plugin. You can also read the full review here!
Other Add-ons By AliDropship Includes:
Alishipping Plugin
My Supliers
Promo banner Plugin
Abandoned Cart
Countdown Timer
Urgency plugin
Review Page Plugin
Upsell
Google Merchant
Sales Pop-Up
Product Bundle
SEO Image Optimizer
Google Analytics Enhanced Ecommerce
And much more…
You can check the full Add-ons by AliDropship Here!
#4: AliDropship Theme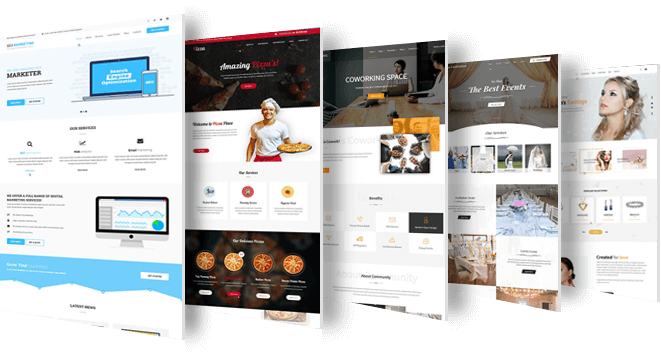 The AliDropship themes are built with dropshipping in mind. They include both free and paid themes with special recommendations for either of the WooCommerce plugin or WordPress.
They are perfectly designed for dropshipping businesses to boost conversions and provide the perfect shopping experience for all of your customers.
The themes include:
Picasso
El Greco
Andy Warhol
Da Vinci 2.0
Rubens
Da Vinci
Dali
Michelanglo
Rapheal
Rembrandt
El Greco Woo
Da Vinci 2.0 For WooCommerce
Majority of the themes are free so feel free to choose anyone for your store and check the LIVE DEMO or the theme features too!
I've also listed over 20 dropshipping themes for both WordPress and WooCommerce. You can as well check them out too. Mostly from Themeforest and AliDropship!
#5: AliDropship Custom Services
The AliDropship custom services are for users that needed technical help with their dropshipping business. In fact, it could be anything, marketing, site installation etc.
This, however, are paid services rendered by the AliDropship team. Let's take a look at them, shall we?
Marketing Service Bundle
Niche Research
Online Store review
Dropshipping plugin Set-up
Social Rabbit Plugin Set-up
Custom Design
Social media Set-up
SEO and Backlink Set-up
Promo Video Creation
Facebook and Instagram Ads
Email Marketing Set-up
I've listed all the products and services available on AliDropship with each of their price. You can as well check them here!
#6. AliDropship Premium Stores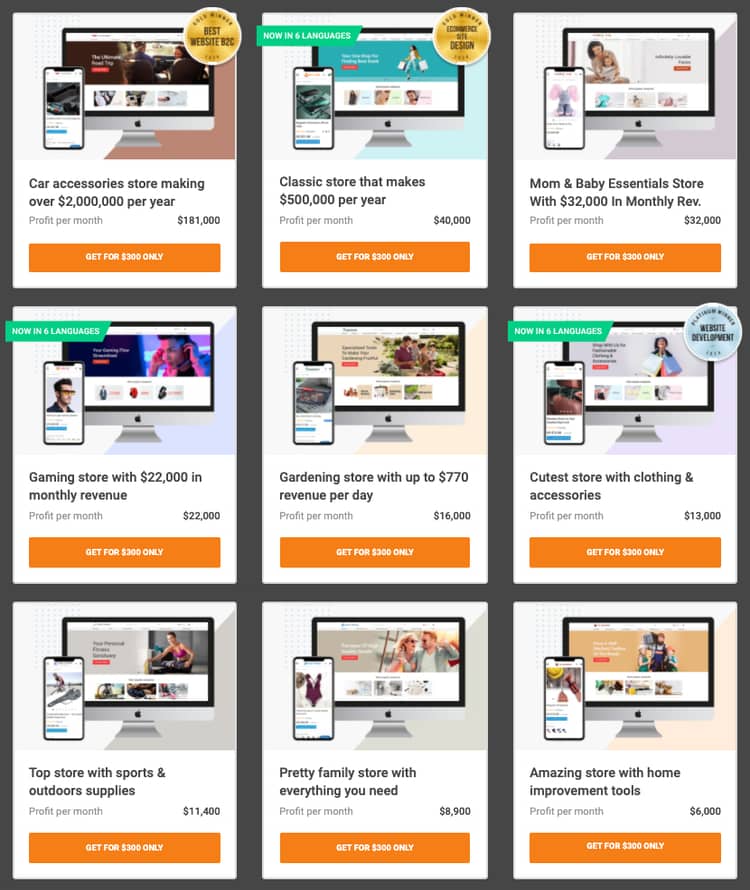 The AliDropship premium store is a different package from the custom stores. It's actually an exact duplicate of some of the Top AliDropship performing dropshipping stores.
When you decided to purchase one of the premium stores, you'll get an exact copy of one of the 9 available premium stores. Depending on which one of the stores you want.
These includes the store's theme, website structure, imported products, design element, product data, etc. basically what you'll get is an exact copy or duplicate of one of the highly successful dropshipping stores.
It more like a "kick and start" business that includes everything needed to be successful with your dropshipping store.
This includes features like; bestselling products, products from reliable suppliers, premium theme and promotion strategies to replicate.
How Does This Work?
Currently, they've listed 9 among their top successful dropshipping stores for anyone interested to make a purchase. This premium store includes:
[Theautomerch.com] The Auto Merch is a car accessories store that generate a crazy amount of over $500,000/month. Crazy isn't?
[Buyitcarl.com] A classic store that generates a whopping $500,000 annual income
[Otakujoy.com] The gaming dropshipping store that generates $22,000 monthly revenue
[unicornwave.com] A clothing and accessories dropshipping website with $12,000 monthly revenue
[Mrinstruement.com] An amazing instrument collections store with home improvement tools that make $6000 on a monthly basis.
After choosing any of the above stores, you're going to get the exact copy of the website, same-store customization, images, product descriptions, winning products, suppliers, etc.
You, on the other hand, will have to download the website files and upload it on your own web hosting and finish the installation process.
Once your store is up and running, you can also use the same promotional strategy used for the successful dropshipping stores to promote your store.
These include:
Facebook and Instagram Audience
Targeting
Demographic
Text Copies
Visuals
Etc…
You just need to replicate or even create something better than that for your own store creation.
#7. AliDropship Premium Products
The AliDropship premium products is one of the subscription-based services rendered by AliDropship whereby users of the premium products are provided access to one or two winning products once every week.
Your subscription also includes access to the existing list of previous curated products catalogue without limitation.
These premium products are products tested by the AliDropship team themselves on their premium dropshipping website and other established websites.
Products that went through the test and research and come as a winner are the ones added to the list of winning products called premium products.
Now, what makes this a very unique service by AliDropship as opposed to other competition offering winning products is that they also show you how to promote the product automatically.
If you happen to be using the premium dropshipping store or the AliDropship plugin, you can launch the product advert directly from your WordPress admin dashboard.
Everything is done for you from product banners to video and retargeting images and also test copies needed to promote the products.
So even if you don't know your way around Facebook ads, then this is the perfect solution for you. As everything is completely done for you.
Winning Product + The Perfect Advert!
How Does It work?
Access to the premium products is provided directly from inside your website.
So from there, you can publish any of the products and you can also launch your Facebooks directly from there if you're ready.
Immediately you subscribe to the premium products you will be redirected to where you can download the premium product plugin.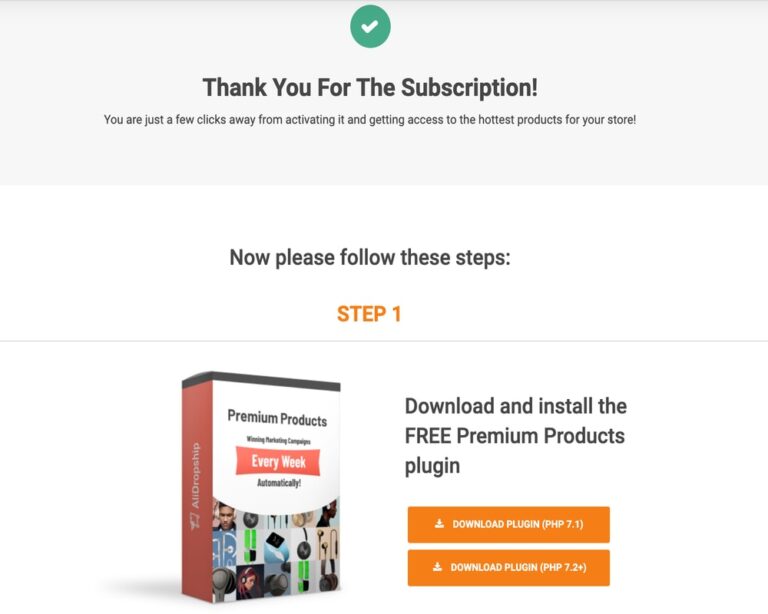 After you download the plugin, you need to copy your API keys to activate it on your WordPress dashboard.
And to also gain access to the premium products.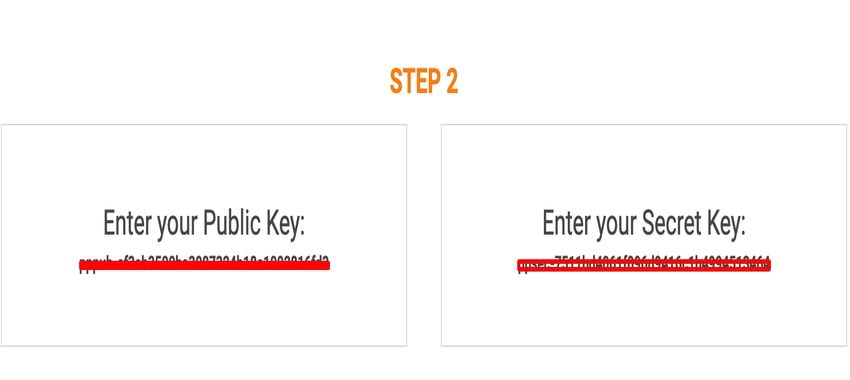 With the API keys, you'll be able to activate the plugin on your website and access the list of the winning products.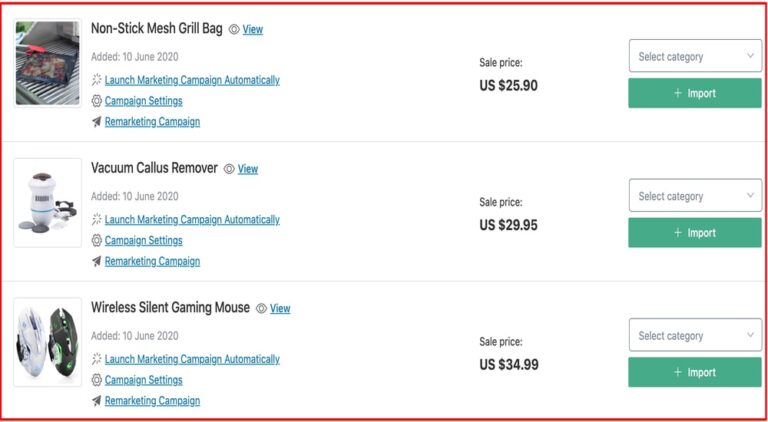 As I said, you're not getting access to products alone. All the products come with a clear product title, description and set of quality product images and product reviews.
You just need to HIT the import button and everything will be imported and published on your website with product reviews.
You won't have to edit anything again. Since everything is pre-done for you.
Also, alongside every product listed, there are also powerful advertising materials you can use to sell and promote the products.

With the automatic marketing campaign, you can push everything automatically directly to your Facebook ad account.
That's huge if you'd ask me!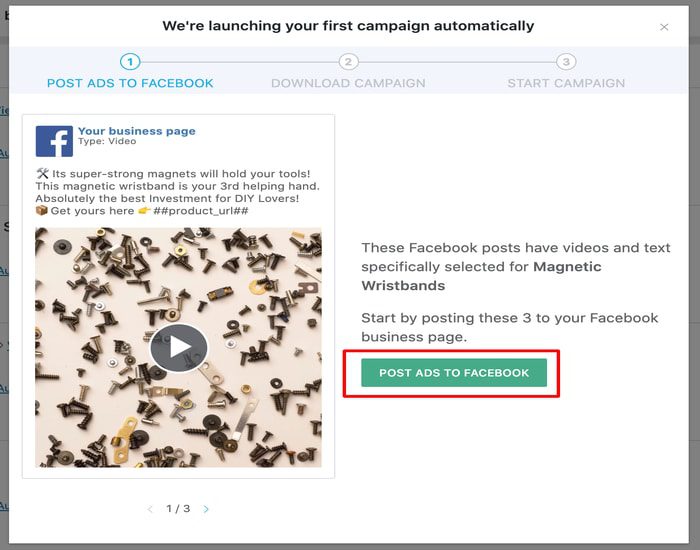 You can also check the campaign settings before you launch your campaign to know the type of ad you should run.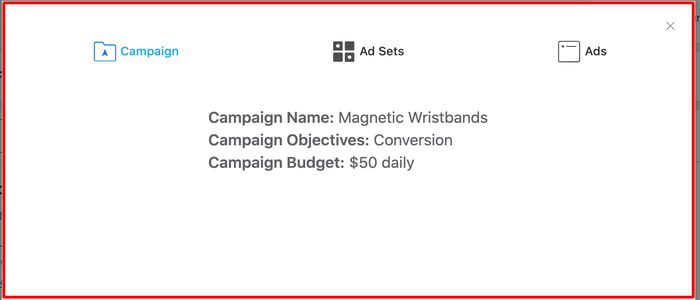 Everything is included, from the actual campaign to adset and finally the ad.
AliDropship Review: Pricing Structure
The pricing structure of AliDropship is one of the major factors that make it stand out among other dropshipping tools.
The AliDropship WordPress plugin only costs a one-time fee of $89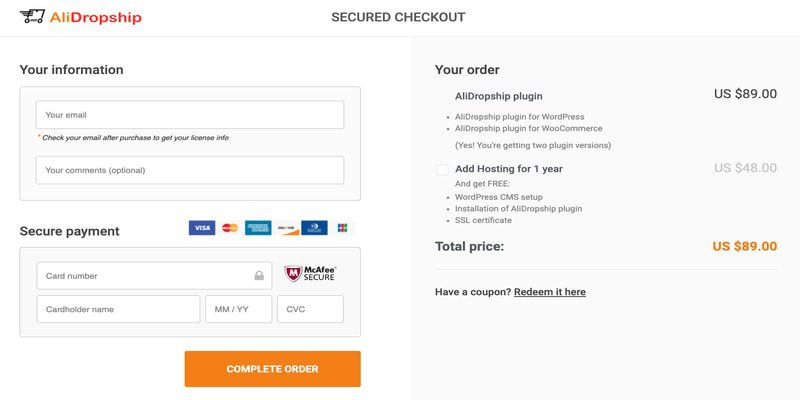 While the custom store starts from $299. The custom store prices include the following:
The Basic plan ($299)
Advanced Plan ($399)
Ultimate Plan ($899)
Supreme Package ($2899)
For the rest of the add-ons and extra customs services, you can check the AliDropship pricing list.
Mind you, all products on AliDropship come with just a one-time payment and you have life ownership of the products.
Other dropshipping platforms like Shopify, Oberlo, WooDropship, etc charged a monthly recurring fee.
The only recurring payment on AliDropship is for the hosting plan which is perfectly normal since hosting payments are billed yearly.
The AliDropship hosting plan is quite reasonable as it starts from $48 and all of the plans come with a free SSL certificate.
The Hosting Plan for AliDropship includes: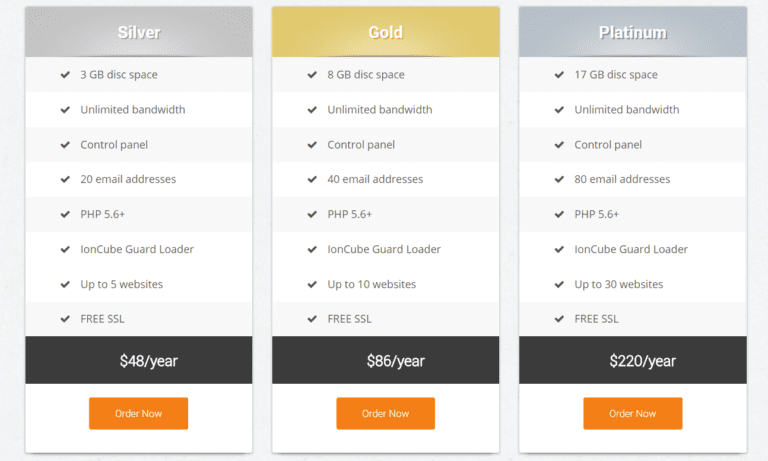 Silver – $48/year for 3GB space, unlimited bandwidth, 20 email address, a control panel and up to five websites.
Gold – $86/year for 8GB space, 40 email addresses, up to 10 websites and every other feature in the previous plan.
Platinum – this plan cost $220/year for 17GB of space, up to 80 email addresses and 30 websites including every other feature in the previous plan.
Alidropship Review: Pros of Alidropship
Alidropship has proven to be one of the best dropshipping services. These are some of the advantages of using Alidropship-
You can easily import products from Aliexpress into your site.
It has some in-built marketing features that help to boost sales
You can make use of the customers' reviews from AliExpress
What are the Cons of AliDropship?
Sorry to burst your bubbles, when it comes to AliDropship not all is sunshine and roses. There are still some little shortcomings I think you should know about. They Includes:
#1: WordPress Experience
In other to effectively use the AliDropship platform and their several add-ons, you need to have an average knowledge of WordPress.
Otherwise, ordering the Custom store might be your best option because the plugin installation requires a bit of WordPress customization.
#2: AliExpress Low Shipping Time
I think this might be an issue for those seeking to sell to countries outside the ePacket shipping countries.
Although, AliDropship also makes it possible to source for a supplier based in the US, this way you can have your product shipped from US to customers in the US.
Thus, reducing the delivery time drastically!
AliDropship Review: Conclusion
I think AliDropship is a perfect fit for anyone wanting to make money with dropshipping. This goes for both experienced and total newbies.
Personally, I think AliDropship is the best pick for me because it comes with more flexibility compared to other platforms.
Majority of their themes are free which you can't get on other platforms. They practically have every other plugins you might need to scale and boost your store conversion.
The custom store on the other hand also comes in handy.
Some of the packages allow AliDropship to build a full-pledge working custom store and also run a campaign to promote the store for you.
Which is why they are unique!
So what do you think about the AliDropship review, ready to give them a try? Let me know using the comment box!
Frequently Asked Questions
Let's go over some of the frequently asked questions about Alidropship so as to equally find answers to some of your questions.
How does AliDropship work?
AliDropship works by turning your WordPress website into a dropshipping store that's integrated directly with AliExpress.com. The plugin has several features that include unlimited product importing, automated order fulfilment, pricing automation, auto-updates product information etc.
Who owns AliDropship?
Yaroslav Nevsky is the CEO and co-founder of the AliDropship company.
Does AliDropship work with Shopify?
AliDropship does not work with Shopify because it's an exclusive plugin for WordPress sites only.
Is AliDropship part of Alibaba?
AliDropship is not part of Alibaba's company. But instead, it's a third-party plugin that allows you to start a dropshipping business with AliExpress.
Learn More: