AliDropship Supreme Custom Store Package Review [2023]]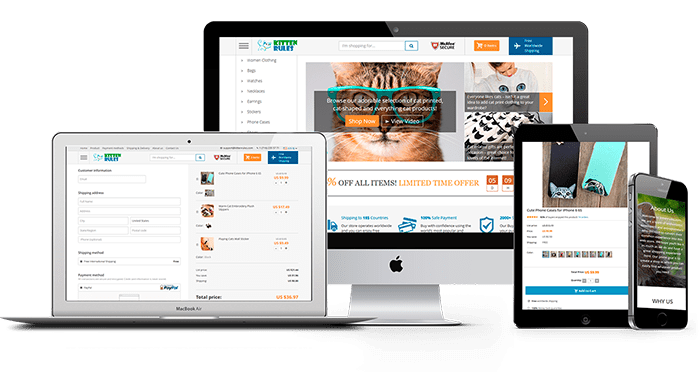 We all like the sound of passive and multiple streams of income, which, of course, is one of the reasons we're checking out the AliDropship Supreme custom store package review.
It's no doubt you can generate passive income via the dropshipping business model. But is it always as easy as it sounds? There's actually more to it when you've started the business yourself.
The truth is, starting a new drop shipping business isn't all sunshine and rainbows. There are always one or two challenges along the way.
Your biggest challenge could be making your first product sale. Or setting up your dropshipping store to convert well. It could even be with your ads or sourcing for hot products.
However, it still doesn't mean the business model isn't lucrative, it could just be one or two things that are missing out.
But, how would you feel gaining access to a working template already? I mean a completely done for you package that comes with 500 products ready to start selling.
This includes ads template to promote them across different social media! It's going to be worthwhile, isn't it?
Well, that's what the AliDropship Supreme Custom store package as brought to the table and we're here to review it.
What's the AliDropship Supreme Custom Store package?
First thing first, if you haven't read the full AliDropship Custom store review, then you need to go read it here.
The AliDropship Supreme Custom store package is the highest PLAN or PACKAGE of the AliDRopship custom stores. It's an all-inclusive online store to start an easy and successful drop shipping business.
A done for "YOU" turnkey store that comes with thorough niche research optimize for profit and sophisticated custom design.
It's a store that's tailored and optimized for profit, especially for both experienced and inexperienced individuals looking for multiple streams of income.
It comes with all the features of other custom stores including the PLATINUM web hosting plan. And it also includes a lead generation system that's thoroughly setup across the store to guarantee seamless communication with customers.
Just think of it as a profit machine, everything you'll ever need to run a successful dropshipping business is included in the store. Including 10 Facebook and Instagram ads.
All you simply need to do is turn in the key and start making sales via your dropshipping store.
AliDropship Supreme Custom Store Package Review – How Does It Work?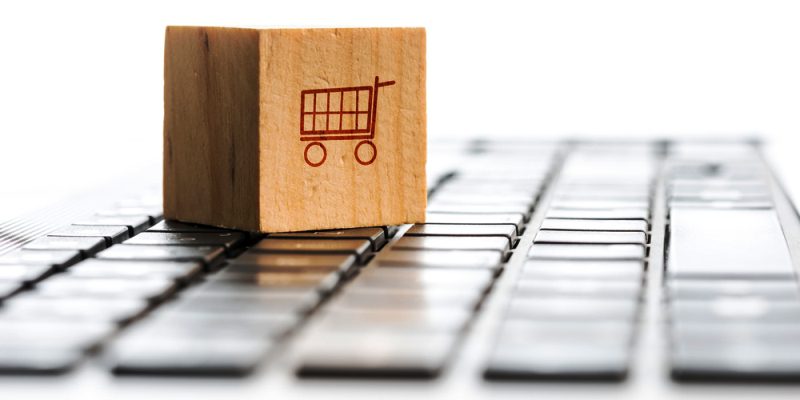 If you're probably thinking of getting one of the supreme custom stores, below are the procedure involved. However, you should know that the delivery time takes 18-25 business day.
I believed the delivery time is needed for them to do extensive research and allow them to deliver the best service to their clients.
So, here's is how it works:
Step 1. Place an Order
Ordering the supreme custom store package doesn't require any special procedure. It entails the same procedure as the rest of the custom store.
The first thing here is placing your order and the next procedure comes after your order has been processed.
Step 2. Meet Your Personal Manager
The next step is meeting your project manager. You'll be contacted by your email address after you've made payment for the supreme package.
Your personal manager will be in charge of your store project and he or she will guide you through the whole steps of the work.
Prior to all these, a questionnaire will be sent to you for filling. This will allow them to learn your requests and preferences.
The official language of AliDropship "Manager to client" communication is English. However, in exceptional cases whereby clients are having troubles with the English language, they also communicate in the following:
Spanish
German
Chinese
Arabic
Italian
Russian
Kazakh
Step 3. Follow Up & Feedback
You'll also be given access to a Basecamp for project assessment. This is a special platform that allows you to monitor all activities around your custom store creation.
This will give you control over the working process and as well give you the opportunity of sharing your thoughts and opinion about the work.
Step 4. Gain Access to Your Store
Finally, as soon as the store is ready your project manager will provide you with access details to the store. It's all yours and you can freely amend it the way you want.
You'll also receive guides and instructions on how to manage and promote your store from your project manager.
Is the Supreme Custom Store Package Worth $2899?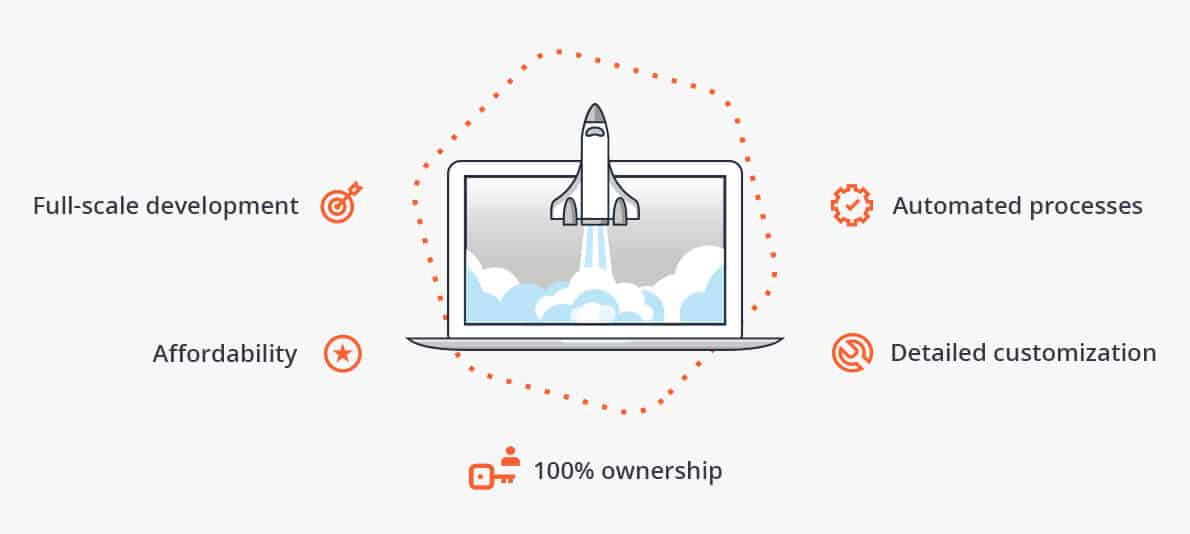 It cost $2899, but is it worth it?
This is exactly why I've put together the AliDropship Supreme Custom store package review!  So we can analyse and see what it has to offers. And in the end, we'll be able to decide if it worth it or not!
Let's break it down one at a time by analyzing it features:
#1. 150 Quality SEO Backlinks
The Supreme custom store package comes with 150 top quality SEO backlinks from top domains to rank your store website.
A website ranking first on search engine result received an average click-through rate (CTR) of 36.4%. While the second receive 12.5% and the 3rd 9.5%. This is just to know the value of ranking first!
A strong SEO in place is going to rank your website for several products you're selling and obviously lead to free organic traffic and sales.
I actually purchased the AliDropship SEO Package that comes with the 30 SEO backlink for my store. And trust me, the result was awesome. Now compare this to 150 SEO backlinks.
#2. Niche Research
The supreme package also comes with a carefully selected and analyzed niche for your store. If you've had experience with niche research yourself, you'd understand the Job done for you.
They ensure all niche is in demand and has a stable long-term resilience and maximum potential for future growth.
These research are done using Google Trends and Google Adwords, plus you'll be provided with the in-depth keyword analysis.
If you also have a niche in mind, an extensive keywords analysis will also be done for you in other to see the viability of the niche.
#3. 10 Ready Ads for Facebook & Instagram
I don't need to stress the importance of Facebook ads and Instagram in any e-commerce business. These two platforms are known for their impact on e-commerce.
But without guidance, you'll be throwing money at ads that won't convert. And I'm sure nobody wants that. This is where the 10 ready Ads copy comes into play.
You won't have to worry about coming up with ads again because these templates are actually done by experts. You just need to copy and paste!
#4. Lead Generation System
Lead generation is a process of attracting and converting visitors into someone who has indicated an interest in your products.
After showing interest, the transition from visitor to customer is only natural. So, leads generation is very important.
Included in the supreme package is the lead generation system that is thoroughly set up to guarantee seamless communication with customers. And also for the success of all your marketing campaign.
#5. Platinum Web Hosting
The supreme custom store package also comes with the highest plan of the AliDropship web hosting that's optimized for the drop shipping plugin.
The Platinum web hosting plan cost $220/year and it comes with the supreme package. Below are features of the Platinum plan:
Unlimited Bandwidth
17 GB disc space
Cpanel
80 email addresses
PHP 7.2
IonCube Guard Loader
Can host up to 30 Websites
Free SSL Certificate
#6. Abandoned Cart Recovery
We're made to know that 67% of the online shopping cart is abandoned and don't usually go through checkout. Having a tool that automates this will make it easier for merchants to reconnect with customers who abandoned their cart.
The AliDropship supreme package is also equipped with the abandoned cart plugin. An effective tool that helps to get back clients and returns almost lost orders through the help of automated emails.
This tool helps in saving time, cost and most importantly improve store revenue and conversion rates through the automated triggered emails.
#7. 3-in-1 Sales Booster
The 3-in-1 sales booster marketing tool is also a unique tool that comes with the AliDropship custom store supreme package.
It's an all-in-one tool that converts visitors into buyer quickly. It works by motivating them to buy as a result of the sense of urgency created on your store.
It includes a cart timer, social proof and trust badges to win your visitors trust.
#8. Promo Videos
This is another unique feature that comes along the supreme package. The AliDropship team will create promo videos that can be used to promote the product on your dropshipping store.
Video adverts have always been an incredible tool for increasing store conversion. They help because it makes people understand your product more compare to pictures.
Your potential customers are 65-85% more likely to buy your product after watching a video about it. The promo video is another important feature that cannot be overemphasis.
#9. WordPress Dropshipping plugin
The AliDropship default WordPress dropshipping plugin allows you to search, import and update products to your store quickly and easily.
What you should also know is that the plugin allows you to earn up to 12% cashback on every product you sell. The plugin is integrated with AliExpress affiliate program which allows you to even make more money on every product sold on your store.
#9. Customer Review Page
The customer review page is a set-aside page or a stylishly created page that's dedicated to product reviews. It helps to boost the trust level of the store.
Other Unique Features Includes:
100% Ownership
Lifetime Support
Social Media Promo Tool
Promo Email Setup
Branded Social Pages
Unique and Stylish Design
On-Site SEO
In-Demand Products
Premium Domain Name
All Device Responsive Website
Automated Management System
Popular Payment Gateways
Integrated Marketing Tools
Optimized Themes
Google Analytics Integration
Why AliDropship is Considered a Unique Dropshipping Platform?
AliDropship has been one of the best drop shipping platforms over the time based on some factors we're about to explore now. This includes users experience, quality of their service and their overall support system.
Pricing Structure- (One-Time Payment)
The Pricing structure on AliDropship platform has always been unique and different from every other drop shipping platform.

This is because their products are always based on a One-time payment system. You won't have to bother paying:
Any Recurring fee to manage your store
There's no percentage of sales you have to pay
Nor any fee for processing your payment through a specialized service.
The only inevitable cost you might have to deal with is that of hosting your website, which is after your first year of hosting must have expired.
There are several reviews of AliDropship on popular review websites like Site Jabber and TrustPilot.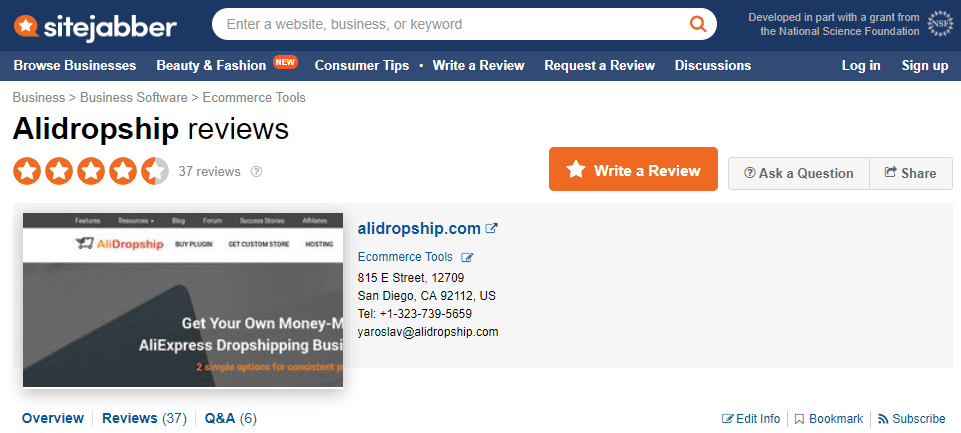 These are all based on User experience and the quality of their service.
These are all real testimonial and interview of a real AliDropship user.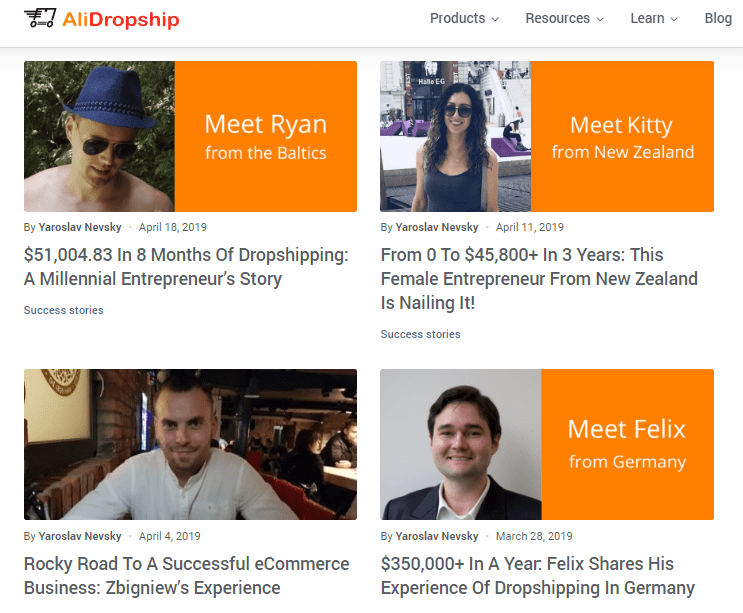 The AliDropship support is for a lifetime in as much as you've got the WordPress plugin or the custom dropshipping store.
The AliDropship company have several social media pages with a huge amount of followings. If your style is social media, you could easily ask your question or even go through previous messages asked by other users.
However, the primary way of getting across to them is via their support email which you'll get a response within a reasonable short period of time.
AliDropship Supreme Custom Store Package Review: Pros & Cons
Let's look at both the benefits and downside of getting the AliDropship Supreme Custom Store Package. There's no such product as the all-perfect product, there will still be a minor shortcoming.
What Are The Benefits?
Huge Savings On TIME – The AliDropship supreme store is going to be created by the personal manager assigned to you. 
These managers are experienced specialists at AliDropship company with loads of dropshipping experience themselves. 
This basically means a hand-off business because most likely when you do it yourself it might not be better as they do. So your store is perfectly in good hands.
All Add-ons By AliDropship – Since this package is the biggest on AliDropship, it includes all the available add-ons on their platform. This however perfectly gives you access to a well-optimized store for sales conversion.  
What Are The Downsides?
The only downside to the AliDropship supreme package store is the initial cost of purchasing the store at $2899. 
However, with our 15% discount coupon (OLUSOLADAVID15), this can be gotten for $2464. If this is a bit on the high side compared to your budget, you can have a look at the rest of the custom store package here. 
This will also be perfect if you don't have enough time or cash to pump into this right now.
But if cash isn't the problem and probably experience is, then I believe this is the perfect package for any result-driven individual looking to invest in dropshipping right now. 
Conclusion
Looking at the price of the supreme package it might seem a bit high. But what you're getting in return is a mega store completely optimized for profits which I think is worth the investment.
The supreme package works for all kinds of individual. It's a perfect fit for those seeking an extra source of income with minimum work from their side.
Or the experienced and inexperienced individuals who want to make most of the business. It's basically a short cut to having a successfully dropshipping business.
It will literally save weeks of stress if you're to set it up yourself. So, that's it on the AliDropship custom store supreme package review!
Do you think you'll Order the Supreme Custom Store Package?
Let me know your thoughts on this by using the comment section below.
Learn More