Best Drop Servicing Software 2023 [Free & Paid Tools]
In today's post, we're going to go over drop servicing software and tools needed to scale and optimize your drop servicing business.
So you've started your drop servicing business and you need sales right?
Well, I totally understand that feeling and one of the best ways to get ahead of your game depends on the tools and software you're using to run your drop servicing business.
Since this business model allows you to sell other people's services and make profits, you have less to nothing to do other than get clients.
Also interesting is the fact that you get to make high ticket sales from the services you're selling and your profit margin can be really huge.
However, there's no business without its challenge right?
And one of the common challenges faced when starting a profitable drop servicing business is finding the right service niche to sell.
The majority of the new entrepreneurs starting out with service arbitrage (drop servicing) find it difficult to choose a specific niche to promote.
Meanwhile choosing a drop service niche or finding a profitable service to promote isn't the only challenge that accompanies this business model.
Some of these challenges include:
Getting Clients Consistently
Over Pricing or Under Pricing Your Services
Poor Customer Service
Service Delayed
Not Using The Right Freelancers
And Many Others…
But don't worry because today you're in luck. With the help of the right drop servicing tools, you can reduce and eliminate those challenges for good.
Drop servicing isn't a difficult business model. Rather, it can be a goldmine if you know how to leverage the right automation tools available to your own advantage.
Let's get started and check out the best drop servicing tools in the market today for more productive delivery.
Best Drop Servicing Softwares: Free & Paid Tools
Let's have a look at some of the tools you can easily use to scale and optimize your drop servicing business. These include sales funnel software as well as other website tools you can easily use.
The good part is some of the tools are also free giving you more chance to save cost on your business investment.
Based on my experience I'll recommend Go High Level Software for your drop servicing business.

It helps to Automate your Client Acquisition routine.

This software consolidates and automates a multi-channel outreach approach for your drop servicing business. Meaning you can scale, track and optimize your outreach campaign with other marketing tools inside the software.

Here's what you can easily do with Go High Level Software:

Prepaid appointments with clients
Easily Request Reviews From Clients
Website Chat Widget
Unlimited Campaigns For Clients Acquisition
Automate Client Acquisition and Onboarding
Client Retention System
SMS Marketing
Email Marketing
Voicemail Marketing
Sales Funnels
CRM
SEM
SaaS
And much more…
#1: Hunter.io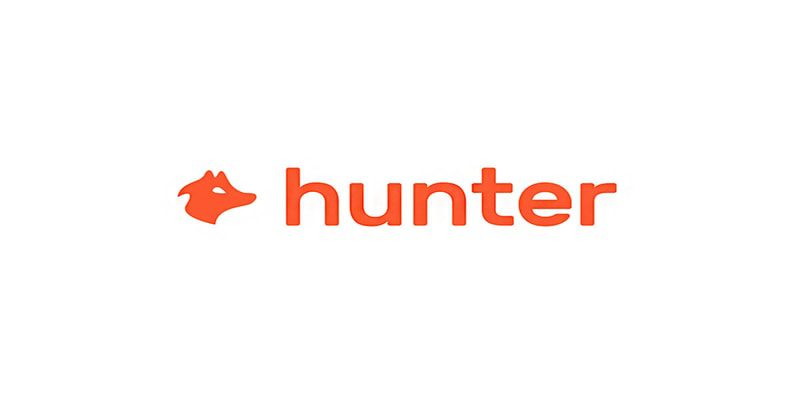 Hunter.io is a popular email tool known as "Email Hunter". It's an email hunter software that allows you to find the contact information attached to any domain name.
This email hunter tool also lets you verify emails in bulk and do several tasks with just a few clicks instead of doing it over and over again.
Additionally, they've also integrated campaigns which allows users of the platform to perform outreach or send emails directly through the tool dashboard.
Hunter.io integrates directly with your email and lets you send email from your Hunter.io dashboard for free. You could also receive and reply to emails from potential clients from your hunter.io account.
This is a convenient free and affordable lead generation tool that every drop servicer should have in their business arsenal.
Hunter.io specialize in the area of cold calling email as a way to get more clients for your drop servicing business.
This can be really helpful for those using Google map to source clients to sell services too. And the best part is that it's a free tool.
You can create your free account here at no COST!
What Is Cold Email & Does It Work For Drop Servicing?
A cold email is an unsolicited e-mail you send to a receiver without their prior contact. Chances are you yourself have received types of this email yourself.
It could also be defined as the email equivalent of cold calling whereby the receiver has no connection with you.
Cold emails could be a spam email or not, depending on how you send the email. So, if certain steps are not followed, it may be treated as spam by spam filters or reported by the recipients.
I personally have sent several cold emails to potential clients and I've equally received tons of them. Below are few examples of cold emails I've received: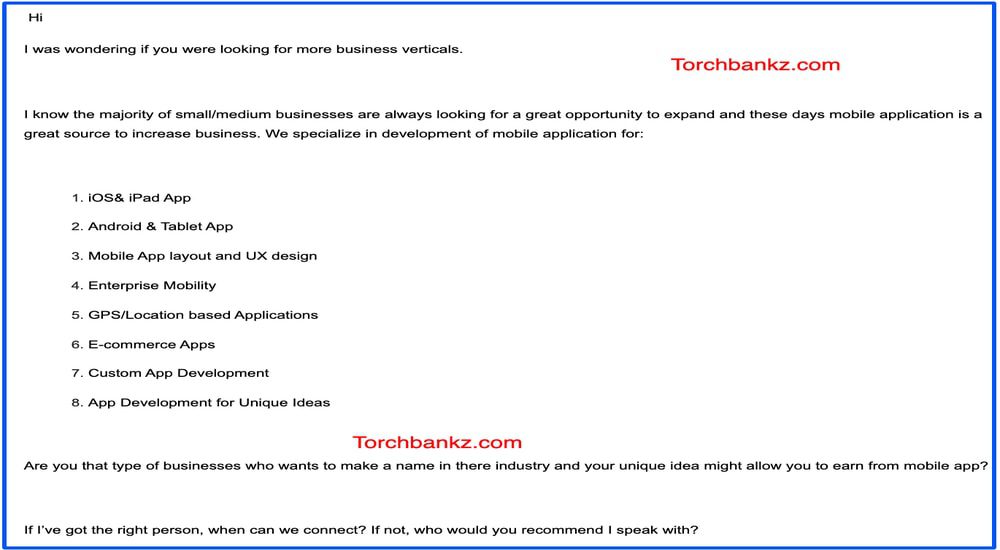 To create the right cold email and avoid being filtered as spam, you need to take time writing the email.
Think of the receiver as yourself and send yourself the kind of email that will pop-up on your inbox and makes you open it.
For acquiring drop servicing clients via cold calling email the free tool for this is hunter.io.
You could send email to multiple potential clients with certain customization that lets them feel the email was directed only to them.
#2. Go High Level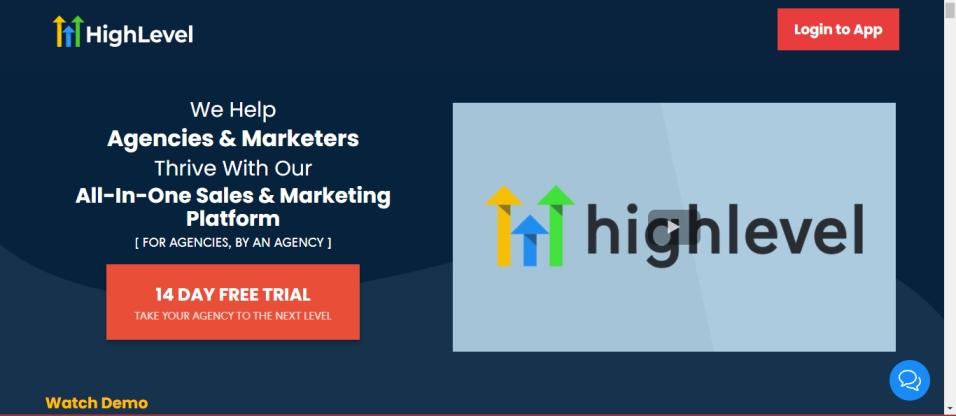 Go High Level is a marketing tool that integrates crucial marketing tools in one software solution. The greatest thing about this tool is that it was developed by a marketing agency.
Therefore, they understand the challenges of traditional marketing and created this tool to address those challenges.
The platform was designed for marketers and salespeople to cater to all their needs in one place. It helps businesses to attract and retain customers.
You can use it to increase leads, conversions, and sales, thereby growing your business. Some features included are CRM, a funnel builder, email marketing, etc.
Below are the list of the this software can actually do for your drop servicing business:
Email Marketing
SMS Marketing
Membership Website
Call Tracking

Business Automation

Website Builder 

CRM
Funnel Building
Email Marketing
SMS Marketing
Membership Website
Call Tracking
Pipeline Management
Calendar Booking

Survey Builder

Call Recording

SEO Agency

Business Automation

Client Retention Tool

White Label Software

Client Acquisition 

Website Builder 

Lead Automation 

Saas Builder 

Revenue Tracking 

Reputation Management 

Client Fulfilment software 

And Much More…
Learn more about what this software can do for your Business in our complete Go High Level Review
👉👉 Get Starterd!
#3: Fiverr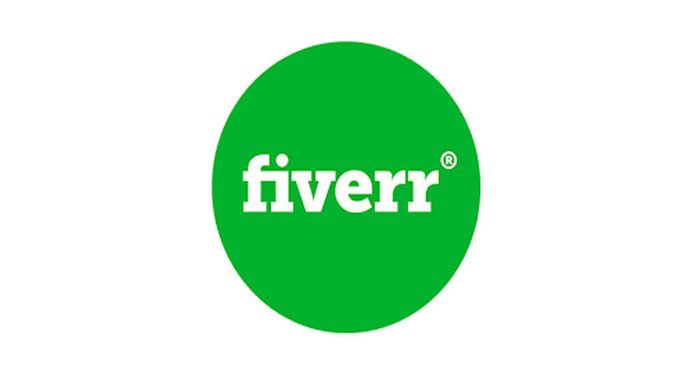 Fiverr is another important tool needed for your success while running the drop servicing business model.
Before you start promoting the services you want to be selling or dropservicing, you need to have in place the freelancer ready to have the job done for you.
These are the people that are going to do the actual job you've received payment for from your clients.
The good rule of thumb here is to do your assignment very well while choosing your freelancer. This is because they play a vital role in your business.
Using a bad freelancer for your drop servicing business means your overall business is bad. So, they pretty much determine the quality of your business.
You can find a good and top-quality freelancer on Fiverr that can get your job done as fast as possible and charge peanuts for it compared to what your client is paying you.
However, before you choose any freelancer on Fiverr, take time to review their profile and check their service rating.
Your goal should be about providing the best services for your clients using the best freelancer you can get on Fiverr.
Before using them have a chat with them to be sure they are the kind of person you want to work with. And if they are not, please move forward to the next freelancer that meets your criteria.
👉👉 Get Starterd!
#4: Kartra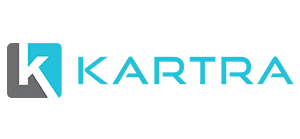 Our third on the list tool needed for your dropserving business is Kartra, an all-in-one tool for digital marketing.
Kartra is an easy to use all-in-one platform for people or anyone that wants to sell any kind of services online.
This includes digital services and physical products and it includes all the tools needed to turn your services to CASH!
Below are few of the things you can do with Kartra:
Email Software
Sales Funnels
Email Swipes
Done for You Funnels
HelpDesk
Autoresponder
Member sites
Webinars
Video hosting
Marketing template
Payment gateway etc.
All the things you'll ever need to run a successful marketing campaign is all integrated together inside one platform called KARTRA!
Once you've chosen your drops servicing niche and you've determined the kind of services you want to sell, the next thing is to plan your marketing campaign.
And the good thing is, Kartra can house and handle every freaking thing you'll need for your marketing campaign.
This includes your websites or a single-page website or the service page that includes all the products you're drop servicing.
With Kartra you can walk your potential clients through your dropservicing funnels you've created and turn them into happy customers. Kartra also includes Helpdesk that can be used to resolve clients issues without making them frustrated.
So Kartra is another unique tool you should look into while starting your drop servicing business.
👉👉 Get Starterd!
#5: Clickfunnels
Clickfunnels is another sales funnel tool that can be used for your drop servicing business to increase your sales through the help of funnels.
Just like the rest of the sales funnel software, Clickfunnels is an all-in-one marketing funnel software that enables business owners to grow their business easily.
What actually makes Clickfunnels a very successful platform was the fact that they go out of their way to make their users very successful.
They've created several platforms to train their user's on how to create the perfect funnel to grow their business even when they are having less to nothing experience when it comes to digital marketing.
A good example is the One Funnel Away Challenge, a 30-day extensive training to teach people the true science behind funnels authored by Russell Brunson the co-founder of Clickfunnels itself.
So with Clickfunnels, you can create a perfect storefront for your drop servicing business coupled with a shopping cart system to receive payment.
You can also integrate email marketing easily with Clickfunnel and walk your clients through the necessary sequence of your marketing plan.
With Clickfunnels you can expect the following:
Email Editor
Email Auto-responders
Funnel Templates
Conversion Optimization Tools.
Communication Management.
Contact Database.
Conversion Tracking
Affiliate tracking & management.
All you basically need can be found with Clickfunnels. The best part is that it includes a 14 Day Free Trial to test out the platform and see for your self.
I've also created a detailed comparison between Clickfunnels vs Kartra you can check it out to learn more about the tool.
👉👉 Get Starterd!
#6: Canva
Canva is a tool loaded with enough easy-to-use features and functionality that anyone can use to create a variety of engaging content for their drop servicing business.
This tool offers a variety of designs from social media image and header templates to marketing materials, documents, presentations etc.
Even more interesting is the fact that you can always create a custom project for specific needs for free.
The Canva tool offers an easy to use drag-and-drop functionality that makes it easy to design your images, logos, ads, presentation, webinar and few others.
It's a must tool for anyone trying to run a successful drop servicing business because it saves time and money.
While editing your image or logo, whether it's a free or paid photo, or even the one you upload yourself, this free tool provides an easy-to-use photo editor where you can change the look of your image using settings that include filters, tint, brightness etc.
As for fonts designs for your business, the Canva software offers several from which to choose. From.
It also makes it easy to collaborate on designs in two ways: ask people for comments and open to edit. And most importantly lets you sell your designs.
Canva supports so many features that are very helpful for your dropservicing business and this tool cannot be overemphasized.
👉👉 Get Starterd!
#7: Lumen5
Fifth on the list a is a video tool that can help you create video content to promote your services across social media.
It's a free tool but limited, that helps with video content. If you plan on branding your drop servicing business like the big guys, then Lumen5 is one of the tools you should look into for video editing.
This software is a video creating platform built for brands and businesses that want to produce high quality engaging video content for their social posts, and ads.
Even without training or experience, Lumen allows you to easily create amazing videos contents in a few minutes.
Here is how it works, basically you need to upload your text or copy a link of a blog post or news article.
Lumen's AI then automatically converts your text (The one you uploaded) into a video. So with that, it then creates a storyboard for you based on the text you've provided.
You can however, choose different images or videos from Lumen's library of millions of media files that will play while highlighting key parts of the text.
This is also a crucial tool needed in your drop servicing business and best part is it's also free to use. So you can easily signup and create amazing video content for your services.
👉👉 Get Starterd!
#8: GetResponse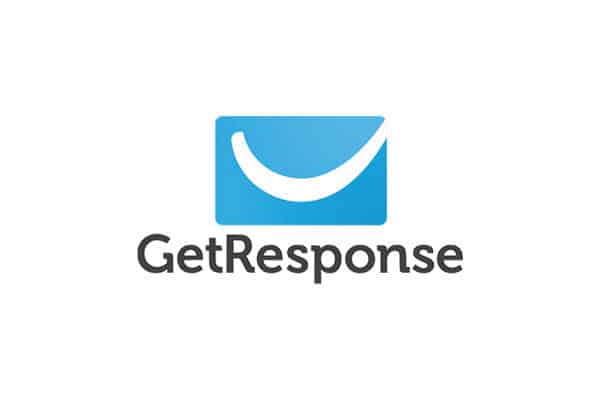 GetResonpse is another automated tool needed for your drop servicing business and it also comes in handy while scaling your marketing campaign.
The truth is, when you've set up your business and you're sure everything is in place. No one is going to know about your business except you take your business to them.
So the greatest mistake you'll make in your business will be not to collect leads while running a promotion for the services you're selling.
If you don't, not only are you wasting your money but also leaving money on the table.
GetResponse lets you track your leads user activity, design event-based automation sequences, build landing pages, host webinars, and serve customized content that convinces your subscribers to take action.
And mind you, all these features are inside one tool called GetResponse. There's no way you'll run a marketing campaign plus a successful drop servicing business without making provision for email marketing.
With GetResponse you can completely automate the entire email marketing and create several sequences for your potential clients as they optin in your sales funnels.
It offers you all the tools needed to send scheduled or fixed activity-based autoresponders to your audience that are triggered by different actions and inaction.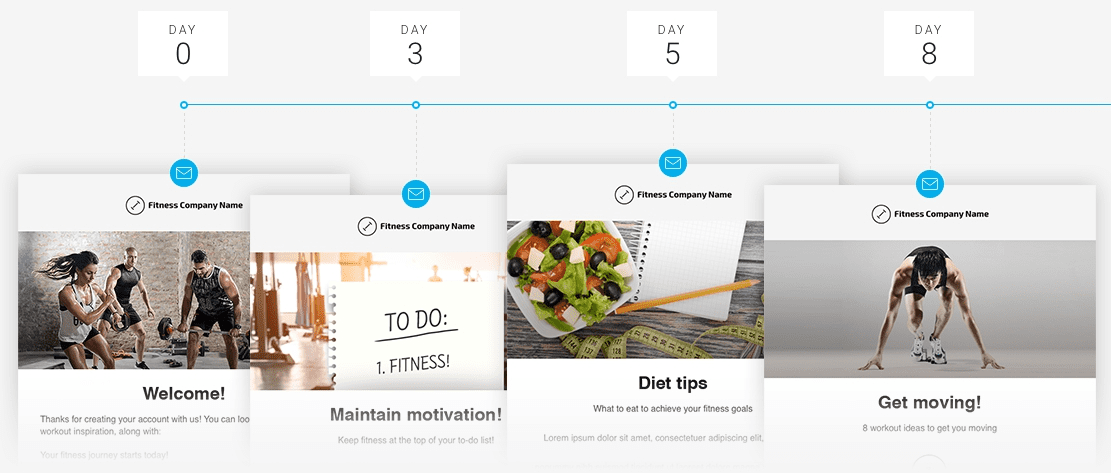 Take for example, with GetResponse you can set up a simple sequence of emails that is sent to your subscribers automatically when they subscribe via your lead bait.
👉👉 Get Starterd!
#9: WordPress + WooCommerce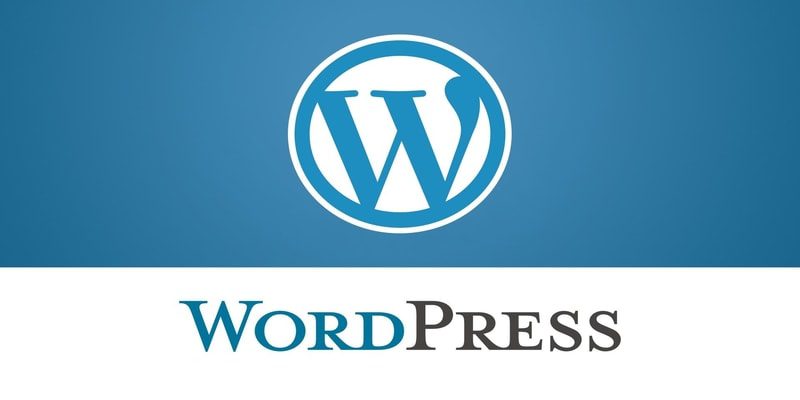 Hardly will you see an online business that won't need WordPress and WooCommerce.
If you plan on receiving payment online and you want to use WordPress chances are you're going to need the WooCommerce plugin.
WordPress is a free CMS content management system that lets you create a simple website using different plugins.
With Bluehost, You can create your website with a nice hosting package as cheap as $3 with a free theme and have the WooCommerce plugin installed.
The good thing about WordPress is the fact that there are several Drag and Drop plugins like Elementor that you can easily use to create your website. Even when you lack web development skills.
Your cost for using a WordPress site is usually the cost for your domain name and your hosting plan. However, using Bluehost make you get your domain name for free and pay only for the hosting plan.
👉👉 Get Starterd!
#10: Elemento Page Builder
The Elementor page builder is a WordPress drag-and-drop plugin that lets you create original-looking web pages that are unique, compared with the standard WordPress templates that come with your WordPress theme.
Elemento doesn't require any HTML coding skills because everything can be done through their drag-able interface.
The plugin works on the front end of your website, that is it shows you the results of your customization right away in a genuine way.
You can use it to create any content layout or page layout you can imagine for your drop serving business regardless of what your current WordPress theme can do.
Elementor works with all WordPress themes, so you can keep your current design and re-use it on another WordPress site.
Rounding it up, the main point of using Elementor page builder is that you can create impressive page layouts or web designs, even if you're not a professional with site-building.
Most especially if you're on a tight budget and you don't want to spend extra cash on hiring anyone to help you with your website creation.
👉👉 Get Starterd!
Conclusion
From the drop servicing funnel tools and software listed above, you'll see there is a wide range of options to optimize your drop servicing business at your disposal.
That doesn't mean everything is right for you, however, you can always look for the ones related to the services you want to dropship and use it effectively.
Over to you now, which of these tools do you think is crucial for the survival of your dropservicing business?
And perhaps you have a recommendation of other drop servicing software that's not included, let's hear about it in the comment section.
Yet to start your drop servicing business? Here's a detailed guide on how to get started