Best Dropshipping Tools 2023 [Free & Paid Software]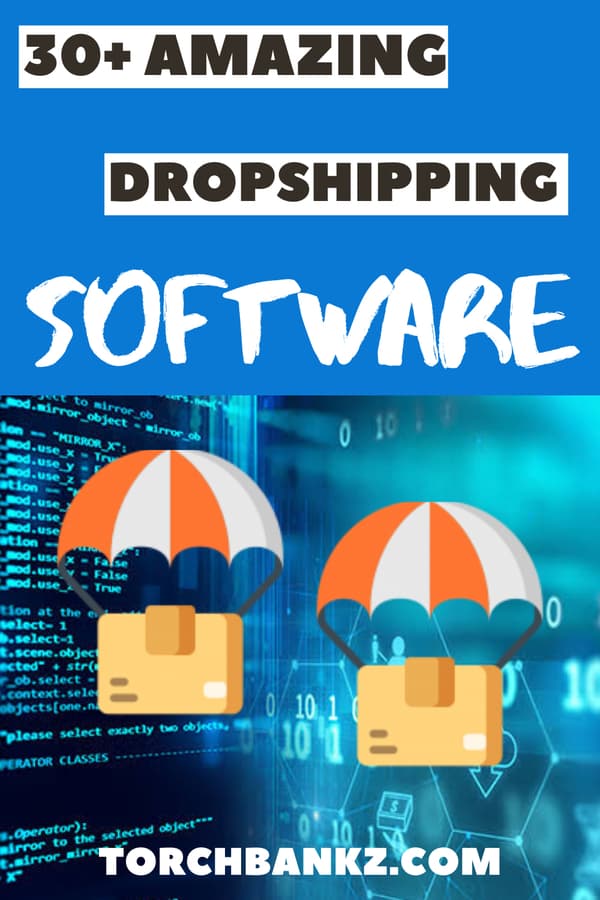 In today's post, we're going to list the best dropshipping automation software and tools required for optimizing, scaling, and automating your entire dropshipping business routine.
Dropshipping still remains one of the best ways to make money online due to its low-risk barrier entry.
Irrespective of your selling platform or country you can easily get started selling other people's products without having to see or touch the products.
However, as easy as it sounds it also comes with its own set-back and this can be more pronounced when you start fulfilling more and more orders.
Also dealing and handling customer relationships can also be a redundant task that can take a lot of your precious time. While product research is another important task that shouldn't be taken with levity hands.
Now tell me how you can combine all the routine without breaking down, needless to say when you start fulfilling hundreds of orders on a daily basis.
This and more is why we're looking into the best dropshipping automation software or tools that can save you plenty of time to do other important things by automating your business.
In this post, we've listed 30 of the best researched dropshipping automation software for your dropshipping business irrespective of your selling platform.
This includes best AliExpress, Shopify eBay Amazon dropshipping software etc. it also includes both free and paid tools needed for your store optimization.
List of Best Dropshipping Tools For Automation
Below is the list of the best dropshipping tools and software needed for your dropshipping business based on your selling platform.
AliDropship
Shopify
Funnel Genie
Clickfunnels
Kartra
Social Rabbit Plugin
AutoDS
DSM Tool
EcomDash
Zik Analytics
EasySnc
Feedback Express
Oberlo
Google Trends
Google Keywords Planner
Zapier
WordPress & WooCommerce
HeatMap
Spocket
Dropified
Printify
Modalyts
PrintFul
AliDropship plugin
AliInspector
EcomHunt
Dropship.Me
Dropship Spy
My Supplier Plugin
Best Dropshipping Tools
These are platforms at which you can use to sell your dropshipping products or used to set-up your online store.
#1: AliDropship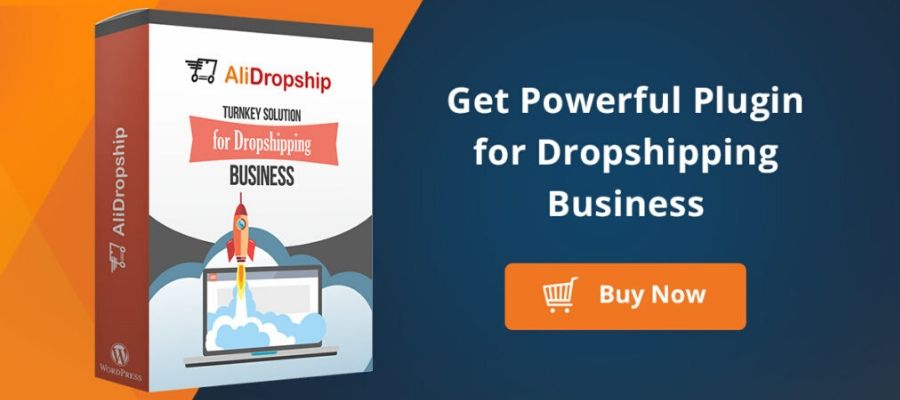 AliDropship basically is a dropshipping software company that creates several dropshipping tools needed for scaling and optimizing dropshipping stores created on WordPress.
The AliDropship default and popular WordPress plugin is a one-click plugin specially designed for AliExpress.
With just a click, you can turn your WordPress site into a fully functional dropshipping store that's seamlessly integrated with AliExpress.
It has plenty of amazing features and extra add-ons to enable you to run your business smoothly and efficiently. AliDropship plugin will let you:
Import products directly from AliExpress to your site in just one click
Select customizable and mobile-friendly themes
Critical product reviews from AliExpress
Add unlimited products
Access free support
Automate pricing based on your rules
Automate plugin updates
Integrate WooCommerce store with dropshipping
And much more.
AliDropship has a one-time subscription fee and does not have a monthly recurring charge. The single subscription fee costs $89, and with this, you get to access all the features that it offers.
#2: Shopify
Shopify is arguably the best and easy to use platform in the market for those who are interested in dropshipping.
It currently has over 1,000,000 active users and it provides a wide range of templates that can be customized to meet your business needs.
One of the key selling points of Shopify is that it enables users to create a dropshipping store without any technical or design skills.
The fact that Shopify is a hosted solution means that you don't need to worry about installing software or buying web hosting.
Shopify gives its new users a free 14 days trial, and after that, you have to subscribe to its premium account, which is also very affordable.
#3: Funnel Genie
Funnel Genie is an all-in-one cash on delivery eCommerce sales funnel software for eCommerce and dropshipping.
This software allows you to run a dropshipping business without having to create a site. Everything that you need to run an eCommerce site has already been done for you.
All that you need to do is choose a product from your preferred vendor, launch the existing funnel for the products, and start selling. With funnel Genie, you don't have to worry about:
Suppliers
Website
Payment gateways
Winning products
Everything is done for you. All that you need to do is create an account, choose your preferred products, and start selling. Some of the features that this software offers include
Ad copy
Targeting and demographics
Video ads
Funnel genie comes with eight days free trial and 30 days money-back guarantee. It only has one pricing plan, which is $97.
Try Funnel Genie
#4: ClickFunnels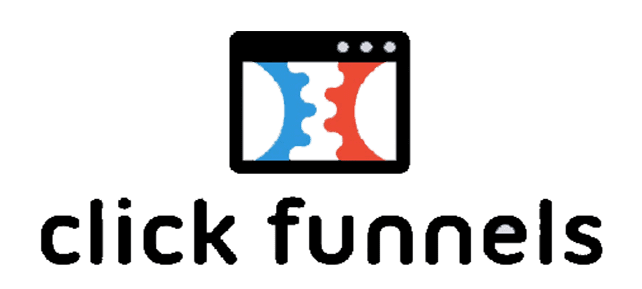 ClickFunnels was among the pioneer landing page builders that had an easy drag and drop feature that makes it easy for users to create sale funnels.
ClickFunnels allows users to create sales funnels, landing pages, upsells, and down sales e-commerce or dropshipping products in a few clicks.
Additionally, it also integrates with major payment processors such as PayPal and Stripe. This has made it one of the most used software by online marketers because it is easy to accept payment online.
This all in one sales and marketing solution is ideal for anyone who wants to capture leads fast and covert all of them to loyal customers.
Click funnel has four pricing plans with the startup plan costing $97 per month.
Try Clickfunnels
#5: Kartra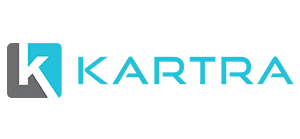 Kartra is also an all in one business platform that includes everything you need to run your online business successfully.
Some of the features that this software is equipped with includes, email marketing, hosting, cart checkout, and much more.
Kartra not only helps you to build a business, but it also helps you to grow your business. This software is ideal for people who are looking for an all in one solution to help them run their business efficiently.
Just like clickfunnels, Kartra is the perfect tool to create upsell and down-sell offer for your dropshipping products. Perfect for sales funnel dropshipping.
Kartra has five pricing plans, the starter plan, and which is the basic plan costing $99 per month.
Try Kartra
#6: Social Rabbit Plugin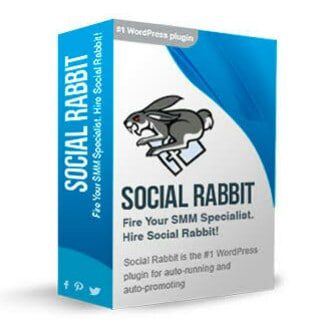 The social media play a crucial role in marketing online businesses. However, to benefit from social media, you need to update your account regularly to keep your target audience engaged.
In some cases, it is difficult for store owners to update their social media accounts frequently because of busy work schedule that they have.
The Social Rabbit Plugin has been created to address that. This plugin can help save your time by updating your social media account regularly to keep your target audience engaged.
This social media automation tool is ideal for online business owners who want to boost their presence on social media. It covers all four major networks, including Instagram, Pinterest, Twitter, and Facebook.
It works by auto commenting, following, like and sharing of social media content either from your account or any trending content.
Social Rabbit Plugin is one-time purchase, and it costs $69.
Get Social Rabbit
Dropshipping Software For eBay & Amazon
These are tools for eBay and Amazon dropshipping which can help run your dropshipping business on eBay or Amazon with complete automation.
#7: AutoDS
AutoDS is a robust and reliable all in one dropshipping software for store owners looking to scales their business easily.
It's designed to manage all your dropshipping tasks like stock monitoring, customer service management automated orders tracking orders, performance statistics AutoDS finders, and much more.
This tool helps to manage all your dropshipping tasks, allowing you to run your business more efficiently.
The fact that it's an all in one tool means that you don't have to look for additional tools to run your business.
Finally, this tool supports suppliers across the globe, including eBay, Amazon, AliExpress, Walmart, and much more.
AutoDS has a free trial that cost $1 while the basic plan cost $0.99 per week.
Try AutoDS
#8: DSM tool

DSM tool is software that allows you to add products from multiple vendors to your eBay store with ease.
It allows you to import products directly from reputable vendors such as Walmart, Amazon, and much more.
It also helps you through the selling process to ensure that you maximize sales. DSM tool is an all-in-one software; equipped with many amazing features. Such as:
Title Optimization
Listing Templates,
Order Automation
Automatic Re-Pricing,
Integrated CRM
And Much More.
The good thing about DSM is the fact that it was developed by a group of dropshippers for the purpose of running a successful dropshipping business.
Try DSM Tool
#9: EcomDash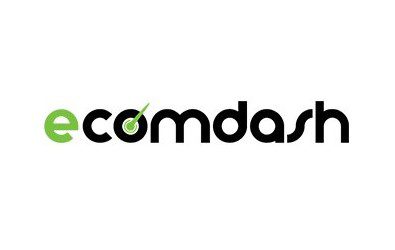 EcomDash is an inventory management and order fulfilling tool that allows users to manage all functions of their eCommerce business via one application.
This software is ideal for small and medium-sized online retailers. It allows you to sync inventory levels automatically across various channels. Plus, it allows you to customize inventory from each vendor as per your rules.
In addition to integrating with major vendors like Walmart, Amazon, and eBay, this platform also integrates with major eCommerce shopping cart services, including Shopify and Magento.
Try EcomDash
#10: Zik Analytics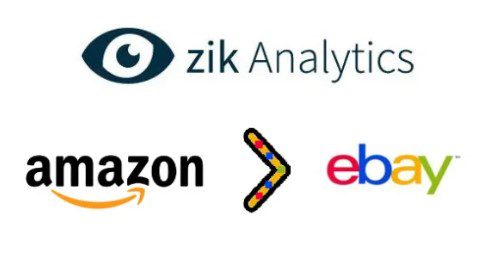 Zik Analytics is a product research tool designed to help you find profitable products to sell on your online store.
Additionally, it also helps you to rank products that you have listed on your site higher than those of your competitors, thus improving stores visibly.
Zik Analytics also includes a free online course with over 25 videos that shows you how to start and grow a successful dropshipping bossiness from scratch.
It is the best tool to use if you want to find on-demand products with a high-profit margin.
Zik Analytics pricing starts from $29.99 per month.
Try Zik Analytics
#11: EasySnc
Are you a seller who receives regular product feeds from your vendor? Do you want to save time by automating the product feeds to your Shopify store?
If yes, then EasySnc is the right tool for you. This software allows you to connect to the vendor's source and set conditions such as preset profit margins as well as sync only those products that are available on your online store.
EasySnc supports multiple feed formats, including JSON, XML, Dropbox, CSV, and much more.
EasySnc comes with a seven days free trial and its pricing starts from $5 per month.
===>> Get Started With Shopify To Use EasySnc
#12: Feedback Express
Feedback Express is a cloud-based tool designed to help Amazon sellers manage their feedback communication with their customers.
This software triggers messages automatically when an order is placed, dispatched, or delivered to the buyer.
This software also allows you to filter messages by item condition, fulfilment types, shipping location, and SJKU/ASIN.
Feedback Express price starts from $ 16.24 per month for 1000 emails.
Free Dropshipping Tools
Perhaps you've been looking for free drop shipping tools and software to boost your eCommerce business? I've got some for you, you just need to read on.
#13: Oberlo
Oberlo is not a full eCommerce tool but rather an extension that is installed on sites built on Shopify for dropshipping.
The main goal of Oberlo is to integrate your Shopify store with AliExpress and help you import products from suppliers seamlessly and within the shortest time possible.
This means Oberlo can only work for you if your dropshipping store is set-up on Shopify. The Oberlo app is a robust dropshipping tool that comes in both free and paid plan.
But it's basically free, excepts you've started fulfilling around 100 orders per days.
Try Oberlo
#14: Google Trends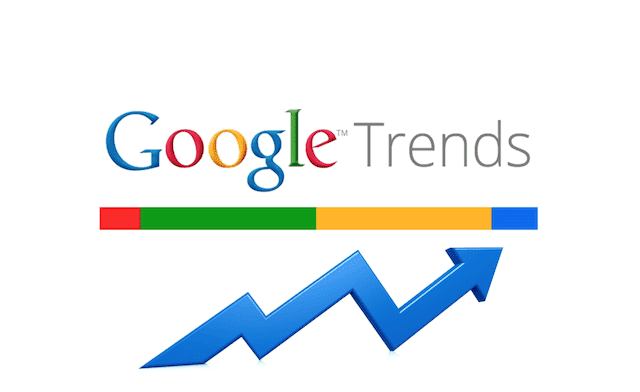 Google Trends is a tool owned by Google that surgery and ranks the most popular websites. This tool also reveals when specific keywords were searched and by whom.
It shows you the most searched keywords for the past few months in a particular region. Additionally, Google trends automatically update all popular search queries and let you know what is trending around the world at the click of a button.
With this, you can search and discover winning and trending products to sell on your website with just a few clicks. And best of all it's all free to use.
#15: Google Keywords Planner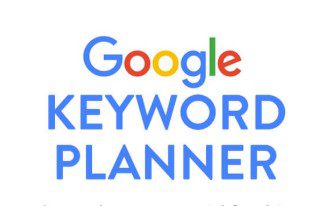 If you want to search for products to sell on your online store, then Google keyword planner is one of the best tools to use.
Goggle keywords planner has been around for about 20 years and can help you know the most searched products in the industry as well as what is trending.
This tool can also help you choose competitive bids and budgets to use on your marketing campaign. And most importantly help when you're trying to rank your store with SEO optimization.
===>> Explore Google Keyword Planner Tool 
#16: Zapier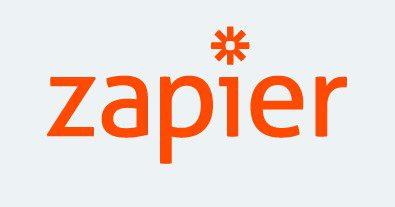 Zapier is an online automation tool designed to connect apps and services. This tool allows you to content two or more apps and automate repetitive tasks without relying on web developers.
If you want to automate multiples tools and have them work together in sync, then this is the right tool for you.
It can integrate with many apps such as Facebook leads, Mailchimp, Shopify, and much more to make your task easy.
#17:  WordPress and WooCommerce
WooCommerce is a free plugin that is free and easy to use. WooCommerce is recommended for people who want to turn their websites to a fully functional eCommerce store.
It is one of the most used eCommerce platforms in the world and gives store proprietors a chance to have complete control over their stores.
It is equipped with amazing features that can help you run your eCommerce store with ease. Just like other plugins, WooCommerce needs to be installed and activated to function.
Whether you want to launch a new dropshipping business or take your current business to another level, then this might just be the tool to use most especially if you're conscious of budget.
#18: Heatmap.me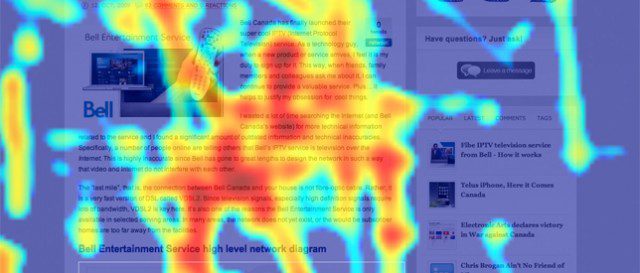 Heatmap.me is useful heat map software designed to help you understand user behaviour. This tool tracks visitor's clicks, mouse movements, key-press, and scrolls.
It is ideal for people who are running a dropshipping business who want to understand customer behaviour. Probably to help improve the quality of services rendered to your customers.
By tracking your customer's behaviour, you will know the products that they like, and also help you understand which product to focus on more and which ones to ignore.
Heatmap.me has plenty of useful features that track user behaviour and provides insightful tips to help you optimize sales.
It works well with all JS frameworks, including the prototype, script.aculo.us, jQuery, and much more.
Heatmap.me offers three pricing plans that include a free plan.
Best Shopify dropshipping Tools
This includes software and tools to enhance Shopify based dropshipping stores. Or tools for creating a Shopify dropshipping store integrated into the supplier websites.
#19: Spocket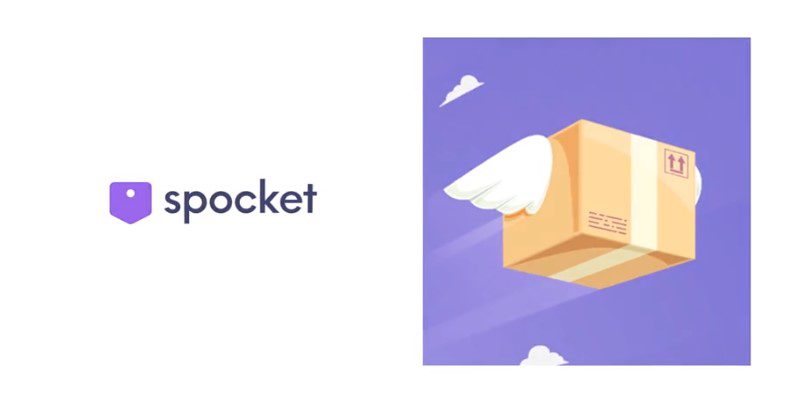 Spocket is an app designed to help online entrepreneurs improve the quality of stock and delivery times. Nearly 30,000 entrepreneurs around the globe use Spocket to source products from the US and EU based countries.
Spocket integrates with both WooCommerce and Shopify stores and can be set-up with just a click of the button.
It is ideal for people who want to start a dropshipping business but lacks coding knowledge or don't want to hire a web developer.
This is perfect for those looking for an alternative to AliExpress dropshipping or tired with the long shipping time of AliExpress.
With Spocket, you can rest assured you'll get access to quality products with 2 – 14 days shipping time.
Finally, most goods come with a pre-negotiated discount of up 60% off the retail price. Meaning you can also get to make more profits.
Spocket is available in two plans (free and pro). The pro plan costs $49 per month.
Try Spocket
#20: Dropified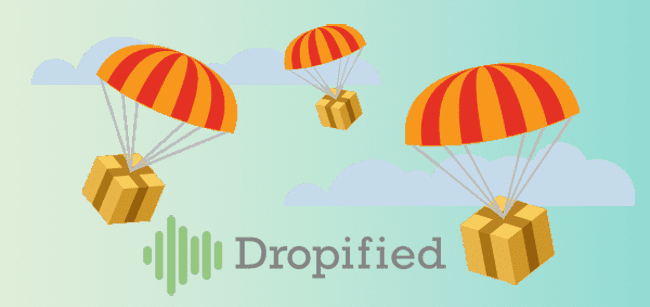 Dropified just like Spocket, allow you to create a dropshipping store on Shopify or WooCommerce with just a click of the button.
However, this time around it's primarily integrated with AliExpress and tons of other websites for sourcing of products.
This means you can add products to your dropshipping store from website like:
AliExpress
Amazon
eBay
Banggood
Etsy
However, they only import and fulfil orders automatically on AliExpress the rest are done manually or with the help of tools like Zapier.
Dropified pricing starts from $47 and comes with a 14 days trial.
Try Dropified
#22: Printify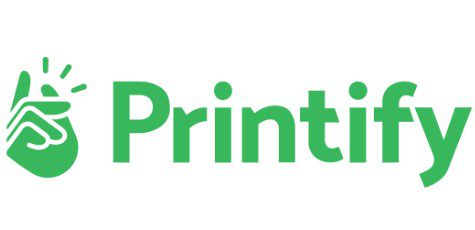 Printify is a print on demand drop shipping provider on Shopify store. It's also an all-in-one platform that allows you to create prints designs then sync them with your online WooCommerce, Shopify, or Etsy store.
Additionally, this software enables you to process orders from your clients and ship them directly to your clients.
It also connects you to multiple printing companies in the UK, US, Australia, China, and Germany.
Printify has a free version and two paid plans (premium and enterprise &custom); the cheapest plan costs $29 per month.
Try Printify
#23: Modalyts
Modalyts is a dropshipping software designed to help online users find the best product to dropship as well as the best suppliers to work with.
Currently, over 250,000 entrepreneurs around the world are using this incredible tool to help them run their business smoothly.
In addition to connecting you with reputable venders, this tool also allows you to process and attack all orders that your customers have placed.
Modalyts is available both in a free version and paid versions (start-up and pro). The cheapest plan costs $35 per month.
Try Modalyts
#24: Printful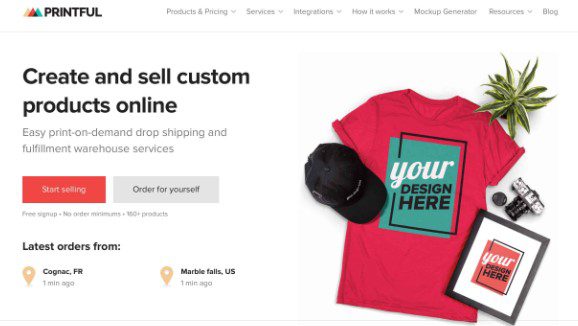 Printful is an on-demand order fulfilment and warehousing service that process and ship product including accessories, clothing's, home and living times and much more for online business.
Unlike other platforms that require you to pay a subscription fee, this platform is free to join. They only produce on-demand products as opposed to bulk products.
When you connect this platform with your online store, every order placed will be directed to Printful, who will then fulfil and ship the product to the customer.
Try PrintFul
Best AliExpress dropshipping Tools
These AliExpress dropshipping tools include product research tools as well as seamless integrating tools connected to Aliexpress.
#25: AliDropship Plugin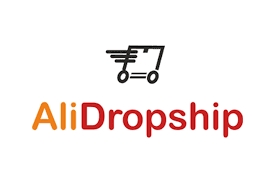 The AliDropship Plugin has everything you need to help you start a successful dropshipping business. It is a one-click plugin that can turn your WordPress sites into a fully functioning eCommerce store. AliDropship plugin will let you:
Import products directly from AliExpress to your website in just one click
Select customizable and mobile-friendly themes
Valuable product reviews from AliExpress
Add unlimited products
Access free support
Automate pricing based on your rules
Automate plugin updates
Intergrade WooCommerce store with dropshipping
#26: EcomHunt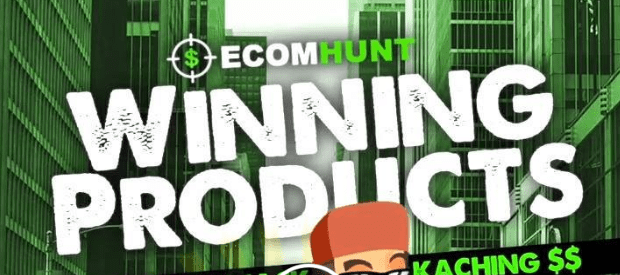 Ecomhunt is one of the most reliable product research software on the market today. This tool can help you uncover top-selling items on Ali express for your eCommerce store.
If you own a dropshipping business, then you probably know that finding the best products to sell is not easy, especially with the ever-increasing competition.
This software has been designed to help you solve this problem. With Ecomhunt, you can gain access to winning products by keywords as well as by top-ranking products.
In addition to that, this software allows you to select from over 380+ built-in categories and allow you to see all the bestselling products instantly.
All products recommended by Ecomhunt are on-demand and highly profitable. This means that you are guaranteed of increased ROI.
Ecomhunt has two memberships' plans: free plan and pro plan. The pro plan costs $20 per month.
Try EcomHunt
#27: Ali Inspector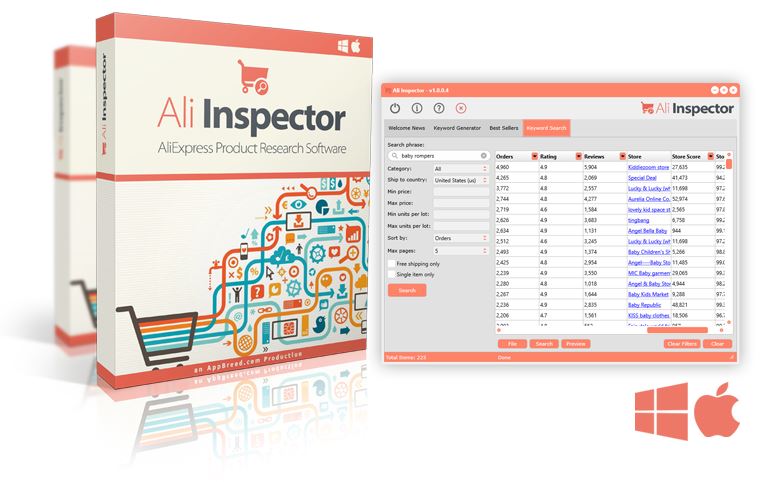 Ali Inspector is a platform that enables you to find on-demand and highly profitable products on AliExpress.
It helps you hunt for the most popular products that guarantee you high ROI. What makes Ali Inspector unique is the fact that it adds fresh products manually every single day, meaning that you don't have to waste your time and money looking for a product to sell on your online store.
In addition to that, this website also shows you all important details about the product that they have listed, including why the product is trending, ads used by your competitors, and much more.
Ali Inspector comes with 30 days money-back guarantee and costs $147(onetime payment)
#28: Dropship.Me


Dropship.Me is a WordPress plugin that integrates with WooCommerce and with the AliDropship plugin. The primary focus is to provide the best inventory for your eCommerce store.
Dropship.Me provides over 50,000 profitable products from AliExpress that have been handpicked by a team of experts.
All products come with customized descriptions, product titles, images, and much more. This means that you don't have to spend time searching for products or editing them.
This software does everything for you and best of all it comes with a 50 free winning products.
Try DropshipMe
#29: Dropship Spy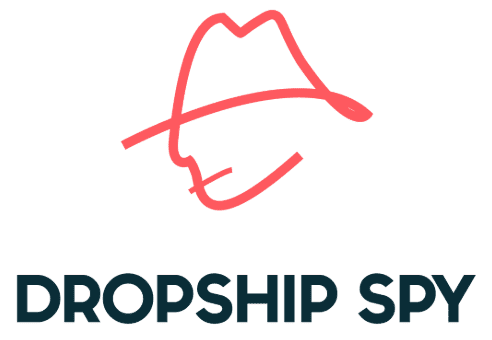 Dropship Spy is a tool designed to help the user find winning and trending products. It works by finding products that are gaining significant traction or are on-demand on social media.
The products are then made available to you. This software takes out the stress of having to research products to sell on your eCommerce store  .
Dropship Spy has three plans to choose from the cheapest plan costing $15 per month.
Try Dropship Spy
#30: My supplier Plugin
My supplier Plugin is a software designed by AliDropship. The plugin has been designed to make it easy for users to source products Ali express.
It specifically helps users find the right suppliers who are selling quality products and offer quality customer service.
It is the ideal tool to integrate into your online business if you want to find the right suppliers on AliExpress.
Conclusion
You'd agree with me from the above discussion that software plays a crucial role in helping an online business run smoothly and efficiently.
All the software mentioned above has its own unique features. We recommend that you choose software that will benefit your business the most.
That's it on today's best dropshipping tools and software, which of the tool do you think is the best? Perhaps you know a tool that should be mentioned?
Let's hear your thoughts on this.
Learn More