15 Most Succesful Cash Cow YouTube Channel Examples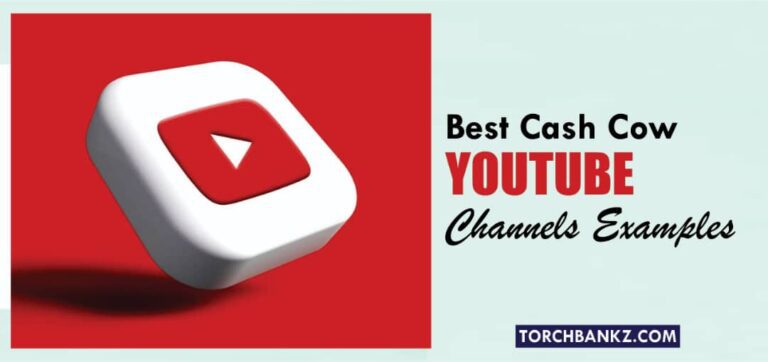 Today, we will be analyzing some of the best Cash Cow YouTube channel examples. Almost every few years, modern YouTube marketing technique rises to superiority.
Presently, the freshest marketing procedure on the line is the cash cow YouTube channels.
With this channel, you grow to start to earn passively and massively by creating faceless videos which you do not necessarily have to produce by yourself.
While this is an awesome strategy to boost your income streams, getting inspiration for your cash cow channels can seem overwhelming.
Most especially when you're just starting and don't know your way around it.
One reasonable means of getting inspiration for your cash cow YouTube channels is by viewing some incredible cash cow YouTube channel examples.
That is because by looking at these videos, you will discover tons of best cash cow YouTube channel examples that are already performing nicely in the industry.
It will also help you tailor your video creations to suit the needs of your target audience.
In this article, I will show you why you should consider having a cash cow YouTube channel and some of the best cash cow YouTube channel examples you might want to explore.
Having said that, let's jump right in!
What Are Cash Cow YouTube Channels?
A cash cow YouTube channel is a channel where you generate cash by creating and publishing videos without revealing your face or profile.
Cash cow YouTube channels are not a new means of generating multiple revenues on YouTube.
However, it has been barely utilized.
Cash cow YouTube channels are solely outsourced. The creators of the channels simply discover topics and publish the finished videos on their channels.
Thereafter, they employ article writers to compose scripts, video editors to edit the videos, and voice-over artists to perform voiceovers.
There's nothing quite distinct between the cash cow YouTube channels and the normal YouTube channels.
Both channels produce and publish videos.
However, the pure variation between the two is that the cash cow channel outsources content creations while the normal YouTube channels do not.
Because of their nature, cash cow YouTube channels mostly create faceless streams.
Some of these videos comprise expositions, list videos, and videos produced with stock video footage or characters.
If you want to succeed in your cash cow channel strategy, you will need a nice niche option, quality video editing abilities, nice topic choice, promotions, and persistence.
Why is Looking at Cash Cow YouTube Channels Examples important?
Here's why you need to look at other thriving cash cow YouTube channels examples:
#1. For Inspiration
If you're observant, you will notice that people are often scanning for "how to do something videos" on YouTube.
So to take advantage of this, you need to update yourself with the latest trending topics in your niche.
One way to achieve this is by looking at other big cash cow YouTube channel examples to get inspiration on what they are doing per time.
Then create videos tailored to the needs of your audience so that once they search for "how to" on any relevant topic of their choice on YouTube, your channel would pop up regardless of the scope.
#2. For Selecting Your Content Mode
When you've chosen your niche, your next mission should be to select a content mode.
Do you plan to publish the top ten countdown schedule videos or do you plan to produce enlightening narrative-style videos?
But if you're not yet certain about the perfect content style you would prefer to use, consider exploring the big channels in your niche and check how they create their videos.
This will enable you to receive an idea of what your target viewers expect from you when it gets to the presentation of your videos.
You can also read how to start a cow cash YouTube channel
List of Best Cash Cow YouTube Channels Examples
Let's have a brief analysis of some of the best cash cow YouTube channels that can be a source of guidance and inspiration to you.
1. Bright Side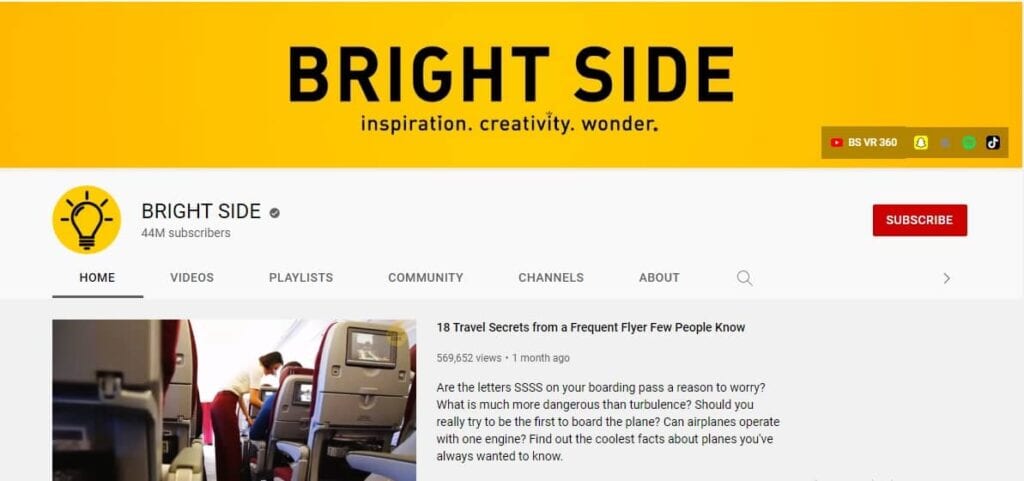 This is a YouTube cash cow channel managed by the media publisher TheSoul Publishing.
It was founded on March 15, 2017. Bright Side has over 40 million YouTube subscribers, over 9 billion views, and over 4 thousand published videos.
Their main goal is to make their audience happy and retain them focused on the bright aspect of life.
That they achieve by using optimistic and highly enlightening videos with attractive footage, 2D and 3D animation, VR, and radiant writing to raise the spirit of their viewers.
Bright Side videos majorly show fascinating narrated streams that showcase travel and adventure.
It also shows recent discoveries, valuable tips on self-improvement, devices, puzzles, pop civilization, psychology, real stories, fitness, teasing tests, daily routines, etc.
Bright Side's sensational content is as assorted and energetic as its universal audience.
2. Chris Invests
Christ Invests is a YouTube cash cow channel founded by Chris on Nov 13, 2018.
It has over 100 subscribers, over 10 million views, and over 100 published videos.
Chris Invests YouTube channel videos focus on providing its audience with unrestricted knowledge about money.
If you're enthusiastic about how to generate more cash, regulate debt, make extra passive earnings, invest in stock trade, real estate, and additional personal finance subjects, then this channel is your go-to!
Moreover, they animate their videos in the pattern of whiteboard animation to make content straightforward to understand and better fascinating.
They achieve this by performing thorough research to create each video which they eventually assemble into a written text and narrated.
3. Online Hustle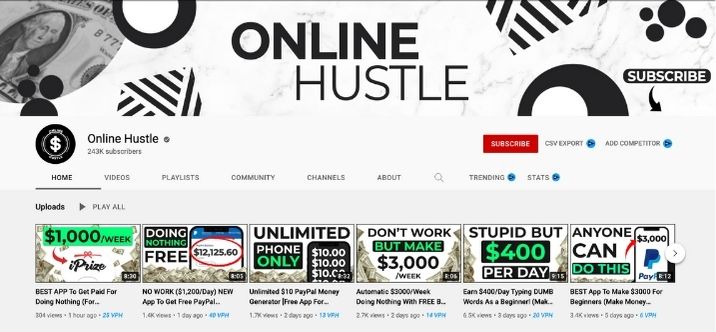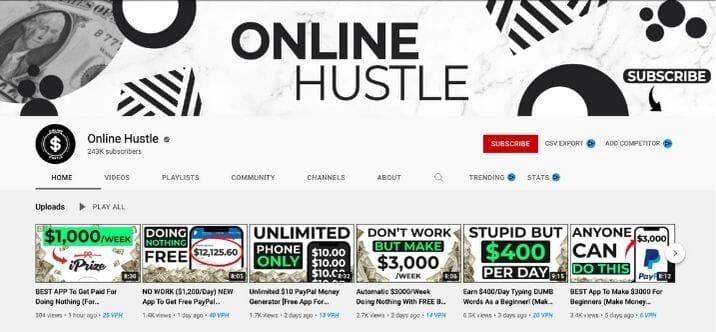 This YouTube cash cow channel example was founded by Cashina on Nov 20, 2016.
The channel has over 4 million views, over 200 thousand subscribers, and over 400 published free videos.
The videos in this channel centre around information on how to make money online, information on cryptocurrency trading, bitcoins, and affiliate marketing.
Basically information on how to generate passive earnings, money-making techniques for beginners, and tools for making money online.
4. Build Empire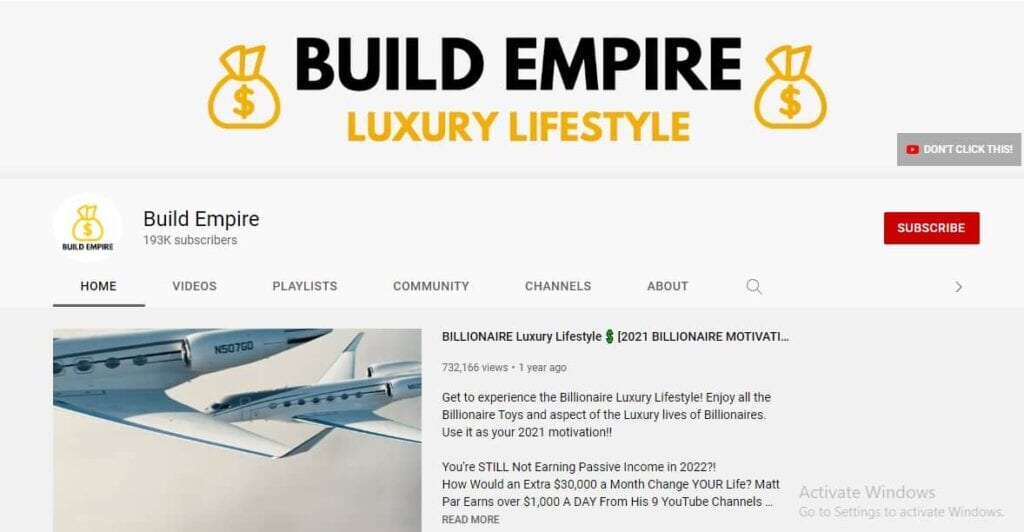 This is another Youtube cash cow channel example. It was founded on April 7, 2019.
It has over 21 million views, more than 190k subscribers, and over 100 published videos.
The channel focuses more on inspiring and motivating you if you have dreams of becoming the next world billionaire.
They also publish videos containing some of the luxury lifestyles of billionaires you will also find some world billionaires' net worth, assets, etc.
This is all to motivate their viewers to pursue final freedom. They also teach you how to earn massive passive income online.
Additionally, you can contact them through the links provided for information on the business, copyrighting, and other related areas.
5. Everyday Money
This is a YouTube channel that focuses on teaching you how to make money online while working from home.
Also, the videos major in clarifying cash concepts in an easy-to-comprehend manner.
They provide the financial schooling you require to give you the headstart you need to embark on your money-making venture.
You will also get information on the latest simple means of earning money, profitable online jobs, and how to generate revenues by watching video ads.
This Everyday Money cash cow channel example was founded on July 29, 2021.
It has over 9 million views, and over 200 thousand subscribers with more than 200 uploaded videos.
6. Lucaas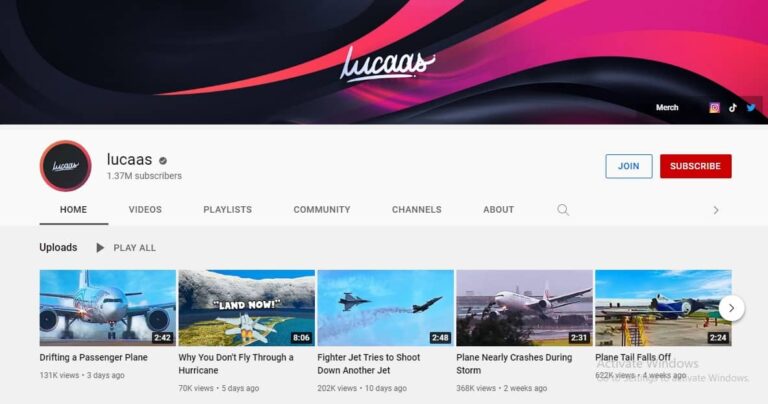 This is a cash cow YouTube channel example that was founded on Nov 9, 2015.
It has over 200 million views, more than 1.3 million subscribers, and over 200 uploaded videos.
Lucaas cash cow YouTube channel video focuses on creating lots of aviation videos that encompass everything from gaming (majorly on aviation) to actual-life videos.
Also, if you need business information, there is a link provided to connect you with the persons involved.
The Lucaas cash cow channel features a weekly episode of 10 aviation-affiliated clips collected over the internet.
They also allow viewers to recommend their videos to star them in any of the episodes.
7. Top Cars TV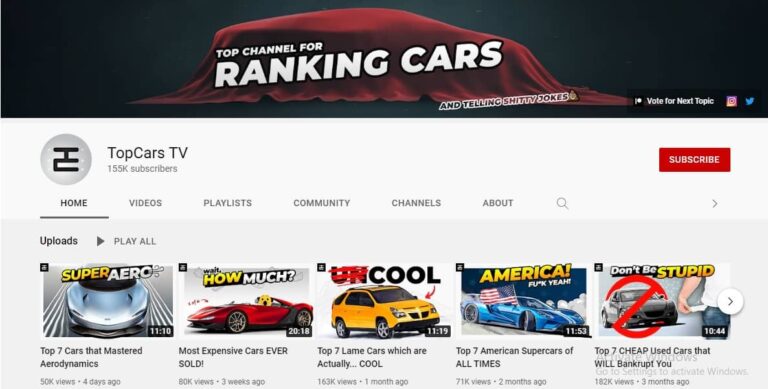 This Top cars TV is a cash cow YouTube channel that was founded on June 27, 2017.
It has more than 31 million views, over 100 subscribers, and over 50 published videos.
TopCars TV videos major in the ranking of cars, car reviews, entertainment, and powerful opinions on automobiles.
There are no hardcore technological aspects on the channel. Information on the best cars, their accessories, and the not-so-good cars is also provided for the viewers.
8. Economics Explained
This is a cash cow YouTube channel that majors in education.
They educate their audience about economics using videos. The channel was founded on September 9, 2012.
It has amassed over 1 million subscribers, over 180 million views with over 150 published videos.
Also, the channel discusses trending newsworthy issues from an economist's standpoint.
They explore the economy of nations and fascinating policies and talk about how this all connects to you as their audience.
9. Live Better
This is another cash cow channel example that was founded on November 10, 2017.
It has over 2 million views and over 50 thousand subscribers with over 60 uploaded videos.
Live Better YouTube channel majors on providing book summaries in the most detailed format.
The summaries this channel gives about books are very lengthy and are a perfect alternative for reading books.
When you subscribe to the channel, you tend to get all the knowledge you require from a book, and you will just feel like you have read the entire book.
They also made a provision in case you need some business inquiries.
10. FailArmy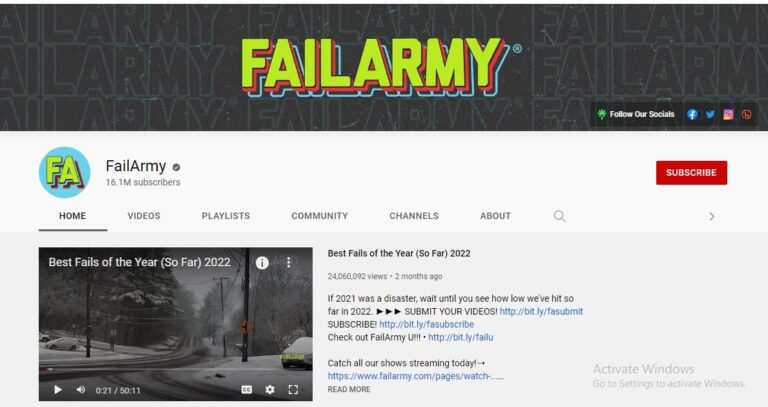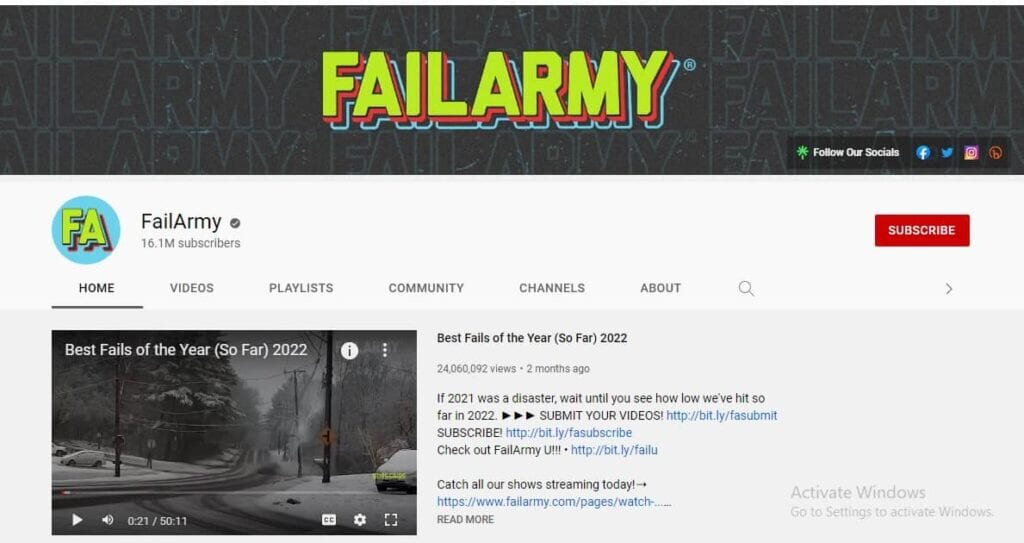 The FailArmy YouTube channel is owned and managed by Jukin Media. It was founded on July 5, 2011.
It has over 2 billion views, over 16 million subscribers, and has uploaded over 300 videos.
FailArmy channel videos focus on creating epic fail videos and happy collections.
Their viewers include people who head out and attempt, people who do not easily give up when in the face of failure, and people who do not carry themselves too extreme.
FailArmy provides for people who want to feature their videos on FailArmy's YouTube channel.
You can also make inquiries from them concerning promotions or brand partnerships.
11. Animal Facts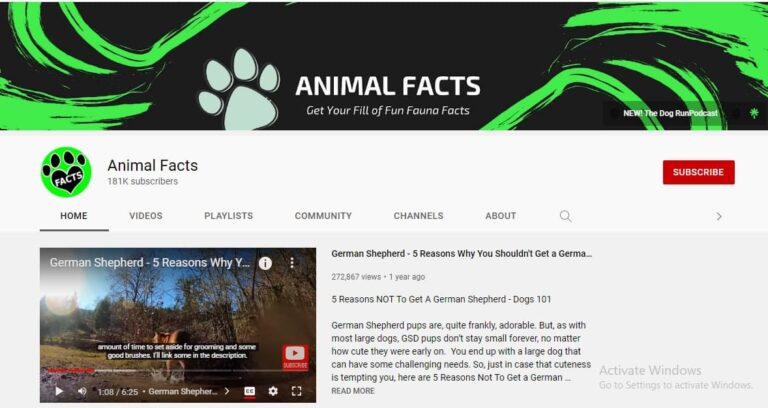 This cash cow channel majors on information about cats, lions, dogs, and other animals in a remarkable and fun manner.
There, you can get information on breeds of animals like dogs, etc.
The channel is one of the best places to hang around, read facts about animals and enjoy yourself.
Animal Facts channel was founded on Aug 31, 2016.
It has over 30 million views, over 180 thousand subscribers with over 300 published videos.
12. So Yummy
When it comes to a YouTube channel that focuses on creating videos of assorted fun diet ideas, including instant meal recipes, vacation recipes, diet hacks, and extras, So Yummy is one.
The channel intends to make household cooking always fun, thrilling, and simple to do!
They also create bite-sized diet videos for you and your children to enjoy. There are also provisions provided for business inquiries.
So Yummy cash cow YouTube channel was founded on Dec 17, 2016.
It has over 3 billion views and over 9 million subscribers with more than 500 published video content on yummy recipes et al.
13. MagnatesMedia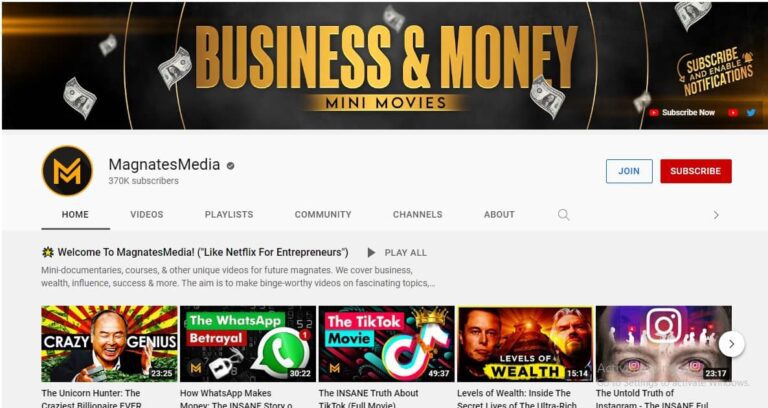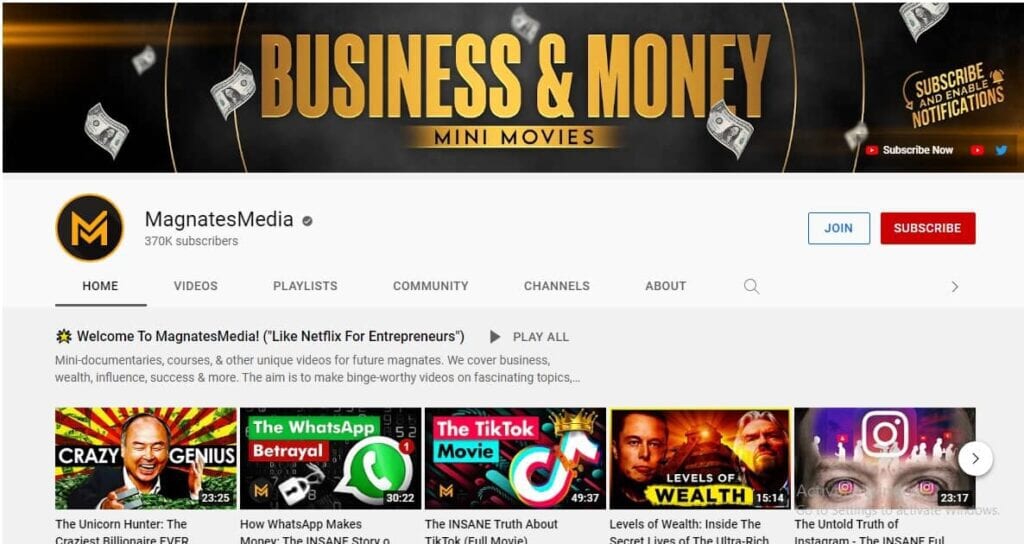 Business and wealth are core topics of this cash cow YouTube channel example plus a broad spectrum of interesting topics.
MagnatesMedia was founded by John Frazer on Dec 18, 2018.
The views are over 25 million with over 300 thousand subscribers and over 200 video uploads.
MagnatesMedia creates videos that center on mini-films about marketing, business, cash, and additionals.
That is because the goal of the channel is to create outstanding quality videos on intriguing subjects and stories.
Furthermore, the channel seeks to combine information and fun.
14. The Truth IS
'The Truth IS' channel was founded on Feb 10, 2021.
It has over 15 million views, and over 150 thousand subscribers with over 200 published video content.
The Truth IS videos major in plunging deep into the unknown and uncovering the darkest truths.
These truths include that of artists in the music and movie industries, and why they do the things they do.
15. Moon Real
The Moon Real cash cow channel focuses on political or technological commentaries. It was founded on January 10, 2020.
The views are more than 47 million with over 600 thousand subscribers and over 40 video uploads.
Moon Real also creates videos sharing unpopular perspectives hitting on technology, people, movies, and social media.
Several of their videos are always longer than most videos on commentary, lingering for at least 15 minutes.
However, they are still moderately lengthy.
Conclusion
I have shared with you in this article the 15 best cash cow YouTube channel examples.
I believe these examples will inspire you as you plan to launch your cash cow YouTube channel.
Now, considering the current world of jobs and global economic transformation; this is the best time to launch your cash cow business strategy.
Why?
Because it's yet to be explored.
If you're ready to get started, here's a free training on how to get it done.