Clickfunnels vs kartra: What's The Best Platform [2023]?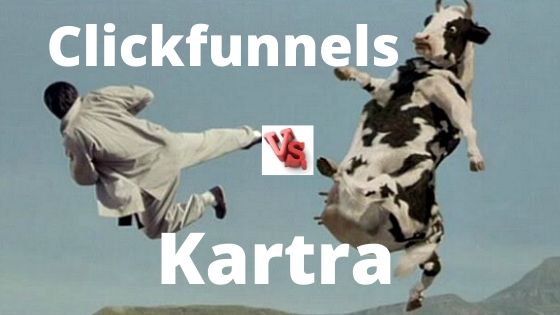 So you're caught between Clickfunnels and Kartra and you're not sure which one is the perfect match for your business. Here is a detailed Clickfunnle vs Kartra review.
At the end of this post, I believe you will have a perfect understanding of both platforms in terms of functionality, features, value, and affordability.
If you are really searching for the best internet marketing tools, then you must have come across ClickFunnels and Kartra.
Both of these internet marketing tools have an outstanding reputation. But the big question is which one is better?
ClickFunnels vs Kartra
In this in-depth Clickfunnel vs Kartra review, we will compare these two marketing platforms.
And some of the things that we will cover include differences in features and price, pros and cons and similarities.
As I said, by the end of this post, you will be able to make an informed decision on which marketing platform to choose for your business.
But before then, here's a quick rundown of what we'll be covering:
What is Clickfunnels?
How does Clickfunnel work?
Features of Clickfunnels
What is Kartra?
How Does Kartra Work?
Features of Kartra
ClickFunnels vs Kartra: [Similarities]
Kartra Vs Clickfunnels: [differences]
Clickfunnels vs Kartra: [Pricing Plans]
Clickfunnels vs Kartra: Limitations
Who is the Winner btw Clickfunnels vs Kartra?
What is ClickFunnels?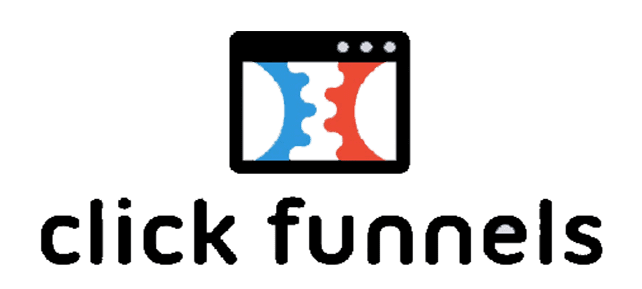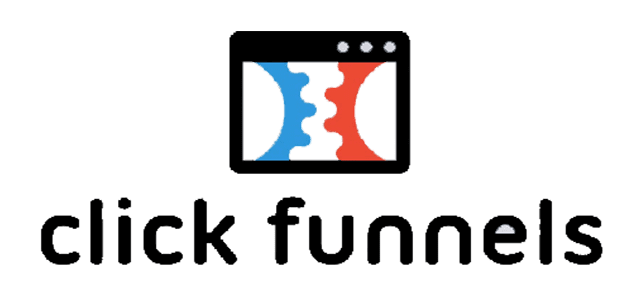 ClickFunnels is unique software as a service (SAAS) that has been created to help online entrepreneurs build a successful business sales funnel.
This online sales funnel builder is designed to help you sell, market, and deliver products online with ease.
It provides users with funnels options and templates that have been pre-built for specific product services or businesses.
ClickFunnels incorporates all the major elements needed to create a practical and functional sales funnel.
Unlike other traditional funnels where you have to choose a website hosting and also deal with email autoresponders and landing pages separately.
All these are really made simple for online entrepreneurs because it incorporates all these elements in one unified package.
Most entrepreneurs have great business ideas.
However, most of them don't know how to design a website designed to convert traffic into sales.
As a result, most entrepreneurs were usually forced to hire coding gurus and marketer experts to help them out.
But things have drastically changed since the inception of ClickFunnels. Not only does this internet marketing tool create websites instantly, but it also helps to direct your target customers down a sales funnel.
And helps you build the following easily:
Sales pages
Landing pages
Squeeze pages
Checkout pages
Membership sites
Affiliate program centres
Webinar pages/funnels
A/B testing
How does Clickfunnels work?
Although highly sophisticated, ClickFunnels is also simple.
It works in three steps. The first step involves choosing the type of sales funnels that suit your business. ClickFunnels has thousands of pre-designed templates.
All that you need to do is choose one that suits your business.
The next step involves selecting a unique page design. Of course, you may be worried that you may pick a web page design that resembles the look of other websites.
Don't worry because that will not be the case. Click funnel has thousands of web page designs, meaning that every page that you will create is different and unique.
The final step involves clicking a button to get everything that you have chosen pieced together. This process takes less than 15 seconds.
Features of Clickfunnels
Lets check out the features of Clickfunnels
#1: Lead capture funnels
For any business to succeed, it must be able to attract quality leads. This feature is designed to help a business capture leads.
For instance, if you want to sell books or give your email subscribers a premium course, then this feature will help provide a wide array of customized features to help you get the best results
#2: Sales page funnels
This is the most used feature of ClickFunnels. It contains a wide variety of features such as OTO, upsells, and down sells that you can use when selling products or services to maximize your profit margin.
You don't have to be bothered about this by using ClickFunnels, they have tons of converting page templates for each of these sales pages.
All you just have to do is select and then customize them the way you want.
#3: Webinar funnels
If you are planning to host a webinar, then this feature will come in handy. It will enable you to host webinars with ease.
From inside Clickfunnels, you'll gain access to tons of templates that can be used to create your highly converting sign-up pages and also the confirmation page for your webinar.
This feature also allows you to create live and evergreen webinars that generate leads on autopilot.
#4: Membership sites & Online Courses
This feature is especially for those that want to start a membership site business or you have a course in mind and you need a platform to host it.
Clickfunnels is a perfect platform for both of these ideas (membership & online course).
The only downside here as compared to Kartra is that Clickfunnels doesn't have the features of hosting your video directly inside Clickfunnels.
This is a feature that will be required for your video course creation and video sales pages and linking to other platforms like YouTube can be distracting.
#5: Affiliate Management
This feature allows you to have your own affiliate program in place for your product. It means you can have a list of several affiliates promoting your products as an affiliate.
You can set this up from inside of your Clickfunnels account, which is usually referred to as (BACKPACK).
From your dashboard, you can customize the commission structure based on what you want the percentage to be.
From there you can also add promotional materials for your products, customize the tier structure, sub-IDs, and several other kinds of stuff
#6: Shopping Cart Solution
In case you're thinking of selling physical products, ClickFunnels has an inbuilt shopping cart solution that handles all of your products.
Be it digital or physical products, you can process your orders without the need to integrate any third-party tools to sell your products.
This is particularly good for those that would love to dropship with Clickfunnels using the sales funnel model.
I've written a step-by-step guide on how to sell your AliExpress dropshipping products, you can check it out HERE!
What is Kartra?
Kartra is an all-in-one platform for building sales funnels, hosting businesses and most importantly making sales.
Instead of having to use multiple platforms, Kartra allows you to get everything that you need for your business under one roof.
It consolidates all the following into one single platform:
Auto-responder
Sales funnel platform
Website builder software (For example, squeeze pages landing pages, sales pages, thank you pages, product launch pages, checkout pages, video sales letter pages, and much more)
Online form builders
Split testing and link tracking software
Shopping carts
Calendar and appointment scheduling software
Membership portal builders
Advanced marketing video hosting system
Helpdesk ticketing systems
Campaign analytics platform
Custom integrations to all of the above
Graphic designers etc.
So, it's a robust marketing platform that gives you access to what you need to make sales without having to pay an extra fee to a third-party platform for integration.
Kartra was founded by Mike Filsaime and Sandy Jenkins, who are both renowned marketers. Kartra has been around for a while.
However, when it was first launched, it was designed for e-commerce marketers, but it was later re-launched as an all-inclusive platform.
Since then, its popularity has increased fast among online entrepreneurs. Kartra aims to make the process of opening an online business simple.
It eliminates the need for hiring web developers and tech gurus at the moment.
Entrepreneurs can use this internet marketing tool to sell anything that they desire to their target customers.
How Does Kartra Work?
This marketing platform creates pages that are more diverse, authentic and marketable. Unlike other platforms that are task-oriented, Kartra is a goal-oriented platform.
This means that you don't need to design a sales funnel webpage as it is usually the case with other platforms.
Instead, Kartra works in reverse, meaning that you first focus on what you want to achieve instead of thinking about creating a sales funnel.
For instance, most sales funnels usually end with a "thank you" page. However, with Kartra, you begin with a "thank you" note and then work your way down.
The process may seem complicated, but it is very easy and straightforward.
Features of Kartra
#1: Funnel builder
Kartra funnel builder allows you to build sales funnels easily. All that you need to need to do is drag and drop objects onto a canvas
All Kartra pages are 100% optimized for all types of screen sizes: Laptop, desktop, mobile devices or even tablets.
This feature also allows you to create a split test with your pages by rotating different versions of them to monitor the one that pulls the higher conversion rate.
#2: Shopping carts
One thing that makes Kartra stand out is its ability to manage products and shopping items. It deals with both physical and digital products.
If you are looking for an all-in-one platform that has payment and product functionality, then Kartra is the right platform for you.
Kartra allows you to build a wide array of products such as eBooks, online courses, and much more. You will also have many payment processing options to choose from, including stripe, PayPal, and credit cards.
#3: Membership sites
You can utilize this feature to manage membership details, including modifying member information, viewing and modifying login information as well as controlling what your members have access to.
Every user will be able to see their membership plan and all levels they have access to base on their subscription plan.
It also comes with an easily integrated payment gateway to accept payment from your customers seamlessly if they want to upgrade their current plan.
#4: Email marketing
Kartra's email marketing tool is very powerful, and it includes the ability to create a full-blown drips campaign and autoresponders.
It is also very flexible, and it allows you to deal with broadcast, automation, sequencing, and much more.
Other than "KartraMail" you also can integrate with any of this third-party email service providers with API keys integration:
ElasticEmail
MailGun
Postmark
SendGrid
#5: Integrated analytics
Another outstanding feature of Kartra is its integrated analytics feature. This feature allows you to track your customer journey.
Kartra has a dashboard that enables members to view essential metrics such as user traffic, conversions, and subscriptions. It also allows you to know video views, click-through rates, open rates, and sales.
The analytics provides you insight into what's working (and more importantly, what isn't).
They let you know if you're making sales, if people are opting-in to your sequences, and if your helpdesk is supporting people as best as they can.
#6: The "Done For You Campaign"
This is one of my best features with Kartra, it gives you access to sets of done-for-you funnels that you can use to market any kind of product or business.
All you need to do is edit it and use it to promote your product and services. The campaign funnels include the following:
#7: Product Launch Campaign
The "done for you" product launch campaign is a more robust campaign that turns cold traffic into leads. After that, it then walks them through a 3Days educational sequence about your product.
The 4th-day sequence will be about your product launch with a 24hr countdown timer and two other emails will be sent after that.
The first will be a reminder email of 12 hours left to the takedown of your product. The second one will be a 1-hour reminder to the takedown of the product.
Every lead that takes action and purchases the product will be unsubscribed automatically from the sequence.
They will then be sent credentials to log in to the membership area or access the products.
However, for those that did not take action but visit the sales page, they will be redirected to the "you-missed-it-page".
If they didn't taken action still, then to the first opt-in page to start the sequence again.
It then goes on and on till you convert every bit of your leads to an actual buyer of your product.
#8. Lead Magnet Campaign
The lead magnet campaign is designed to turn your website traffic into leads in your marketing campaign.
Once you turn your traffic to leads in exchange for something you offer on your website, these leads then begin to walk through your marketing sequence.
They will be directed to your sales page and also to an upsell page when they buy the initial product.
#9. Consulting Campaign
The consulting campaign is a simple campaign that sends cold traffic to a reservation page to watch a presentation. They opt in to your list automatically when they registered.
The list then redirects them to watch the presentation. Based on how long they watch the presentation, they will be added to a reminder sequence with limited time to book a consultation call.
For those that book the consultation, they will be added to the calendar and redirected to the thank you page.
#10. Membership System Campaign
This campaign is designed to drive traffic and sale to a membership product. It works by driving your traffic to an opt-in page.
Your traffic then opt-in in exchange for a lead magnet you're offering. After this, they will be walked through a series of the email sequences.
This sequence will first make sure they get their free gift before sending them to the video sales letter page.
Once they convert they'll be redirected to your thank you page and their login credentials will be sent to their email automatically.
You can then upsell them in the membership area to upgrade their account if you want.
#11. Masterclass Campaign
The masterclass campaign is very similar to a webinar.
What it does is that it drives your cold traffic to a registration page whereby they register for a presentation. After that, add them to a reminder list.
The reminder leads them to the video presentation. At the end of the present, a call to action button pops up underneath the video to take action.
For those that did not watch to the end, they are redirected to watch the presentation again. This is done until they watch to the end when the call to action button pops up.
Those that take action will be led to the check-out page to buy your product. Those that didn't buy immediately will be reminded often and led back to the check-out page till they buy.
#12. Free Membership
This is a simple membership campaign that is designed to drive traffic to your membership area. You don't need to offer a lead magnet with this as the membership area has its own opt-in page.
It includes a video opt-in page where you can educate the prospect about what to expect with your membership platform.
Once they register, they will be given access to the free level automatically. You can then tease them to upgrade to gain access to the paid level.
You can do this by offering valuable content that's only available at the paid level.
#13. eShop Campaign
The eShop campaign is designed for selling eCommerce physical products. This done-for-you marketing campaign comes with multiple product catalogues.
Every customer that visits your product catalogue will be directed to the order page and a upsell page.
Following the steps will automatically enter your customer into a 5Days email sequence designed to make them buy another product.
For those that abandoned their product on the order page, they will enter a 4Days email sequence designed to send them back to the order page.
#14. Quick Launch Campaign
The quick launch campaign is similar to the product launch campaign. This one drives your traffic to an opt-in page and then walks them through 3days educational sequence about your product.
Once they buy they're automatically removed from the sequence and if they don't they will be walked through another 3days email sequence.
The email sequence will be more aggressive than the first one with the count-down timer to make the purchase quickly.
#15. 4Days Cash Machine
The 4Days cash machine is best for an exiting list of subscribers. What it does is that it sends a 4 days sequence email to your list about a new promo you're running.
This comes with a timer and a massive discount that will lure them to take action quickly.
#16. List Builder Sales Campaign
This campaign drives traffic to an opt-in page, thank you page then walks your prospect through a 3days email sequence.
All emails are designed to send to your website and once they convert, the campaign stop or add them to another one.
ClickFunnels vs Kartra: [Similarities]
Now that we have discussed these two marketing tools in depth, it is now time to discuss their similarities.
As online marketing tools, both Kartra and ClickFunnels share many things in common, as discussed below.
#1: Drag and drop
Both ClickFunnels and Kartra share the drag-and-drop feature. This is because both of them are funnel creation tools.
It means that they allow users to build funnels and pages without being a web designer or code guru.
The drag-and-drop feature that these two marketing tools are equipped with makes landing page creation and funnel building easy.
All that you need to do to design and build sales pages is to use drag-and-drop elements.
#2: Affiliate management tool
Both marketing platforms have inbuilt software that members can use to manage affiliates who are driving more customers to their business.
The affiliate management tool allows users to track all successful customers that affiliates have brought to the company and their respective commissions.
Kartra has an exclusive affiliate marketplace that enables users to find affiliates.
#3: Pre-built Funnel Templates
Both software (ClickFunnels vs Kartra) comes with plenty of pre-designed funnel templates that users can customize to suit their business or brand needs.
#4: Powerful inbuilt email automation
Both Kartra and ClickFunnels have powerful inbuilt email automation tools.
For instance, ClickFunnels has a feature known as follow-up funnels that allow users to keep up with their clients via texts and emails.
On the other hand, Kartra also has an exclusive feature that allows users to manage leads and categorize their customers based on their activities.
#5: Membership site creation
Both Kartra and ClickFunnels enable users to set up an exclusive membership portal for online programs, courses, or any other things that need special access.
#6: Shopping cart
Both ClickFunnels and Kartra have an inbuilt shopping cart.
This means that when you use either of these online marketing platforms, you don't have to source a shopping cart from a third party to sell your services or product online.
#7: Facebook group
Both ClickFunnels and Kartra have Facebook groups, but each operates differently. For instance, in the case of Kartra, their Facebook page is mostly used for support services.
On the other hand. Click funnel Facebook group has over 200K members and is used as a platform where members can interact and share meaningful ideas.
#8: Split testing
Both ClickFunnels and Kartra allow A/B split test.
This is important because it enables users to compare two versions and then choose a funnel that gives better results.
It is a great tool that can help to increase conversions and sales.
#9: Funnel sharing
Both Kartra and ClickFunnels allow users to share their funnels with others.
All that you need to do to share funnels is copy then share the link to others who will then download it to their respective accounts.
From their account, they can now decide to use it as it were or do a little customization for it to have a little different torch.
#10: Customer Support
Both software (ClickFunnels and Kartra) have very responsive and friendly customer support.
However, ClickFunnels previously had terrible customers support but they've had improvement on how they handle their clients so far.
On the other hand, Kartra's customer support has always been helpful. Nowadays, both platforms offer quality support to their clients. Their response time is pretty remarkable.
ClickFunnels Vs Kartra: [differences]
As discussed above, these two marketing tools have many outstanding similarities. However, they have also many differences both in terms of their functionality and how they operate.
In this section, we are going to discuss the critical difference between Kartra and ClickFunnels.
#1: Creation of funnels
There is a big difference in how users build sales funnels on these two platforms.
For instance, ClickFunnels allows users to create funnels systematically, a factor that makes the process easy and straightforward.
On the other hand, Kartra requires you to first think of what you want to achieve.
In other words, creating a sales funnel on ClickFunnels starts from the top going down and the bottom going up in Kartra.
#2: Inbuilt calendar App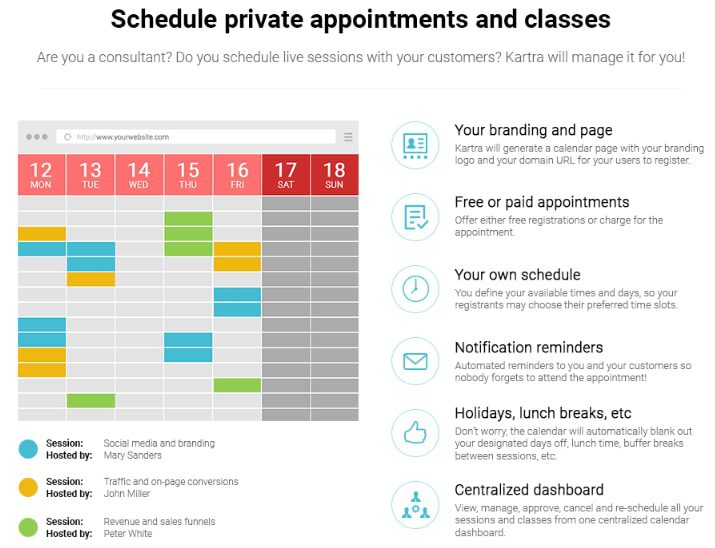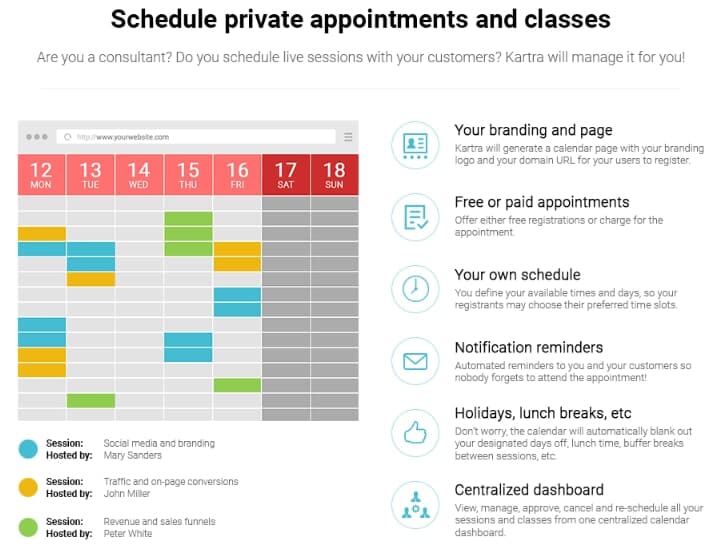 Kartra has an inbuilt calendar app that makes it much easier for users to keep track of their customer's appointments.
On the other hand, ClickFunnels does not have an inbuilt calendar app. This means that you have to set aside some money to purchase this critical function.
#3: video hosting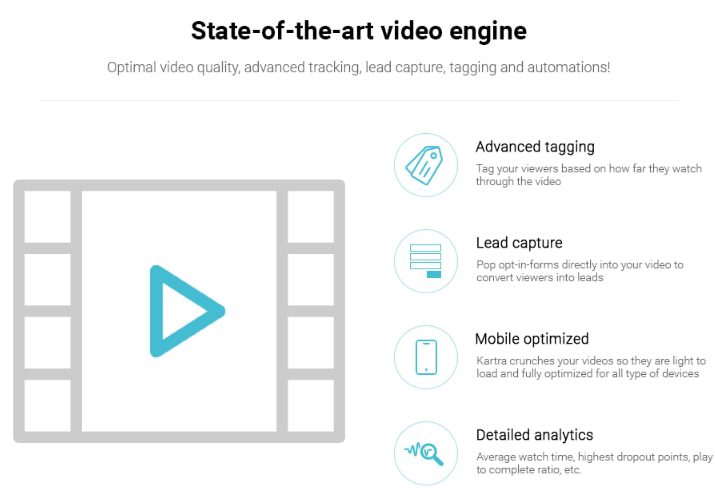 Kartra has an inbuilt video hosting platform with multiple outstanding features.
This is a big plus because it means that users don't have to look for an external video platform.
However, if you want to use external video platforms, then you are free to do so. On the other hand, ClickFunnels does not have an inbuilt video platform.
Instead, users are required to embed an external video hosting platform like Vimeo or YouTube on their funnels.
#4: Reputation and Experience
ClickFunnels has been around for many years and has earned the trust of many people.
The founder of ClickFunnels, Russell Brunson, has been in this industry for long (since 2014) and has a good reputation.
He has helped many entrepreneurs make money online. On the other hand, Karta is still new in the game.
Most people still are getting to know about it. However, it has not yet earned the trust of many, but its popularity is growing really fast.
#5: Kartra BAM
Just as its name suggests, Kartra BAM is an exclusive feature in Kartra that customizes videos, payment plans, safe copies, color among many others automatically based on how it opens, clicks or interacts with the funnel.
#6: Customer Care Services
Kartra has integrated customer care services known as the helpdesk. This feature takes care of customers' welfare on things such as ticketing and live chats.
This feature does not exist in ClickFunnels
#7: Purpose
The most significant difference between these two platforms is their purpose. Kartra is an all-in-one business management software.
On the other hand, ClickFunnels is a sales funnels software. This means that Kartra enables users to run their whole business, but ClickFunnels does not.
#8: Heat Map Tool
Kartra has a built-in heat map. On the other hand, Clickfunnels does not have one. This means that you have to embed an external heat map tool in your funnels.
#9: Webinar Funnels
ClickFunnels has an inbuilt webinar function that is fully automated. The webinar is a very crucial component that can help increase sales and revenue.
Kartra does not have this feature.
However, you can use the sister tool like EverWebinar and WebinarJam to use this function on Kartra.
Clickfunnels vs Kartra [Pricing Plans]
Let's examine both the pricing plans of Clickfunnels and Kartra
ClickFunnels Pricing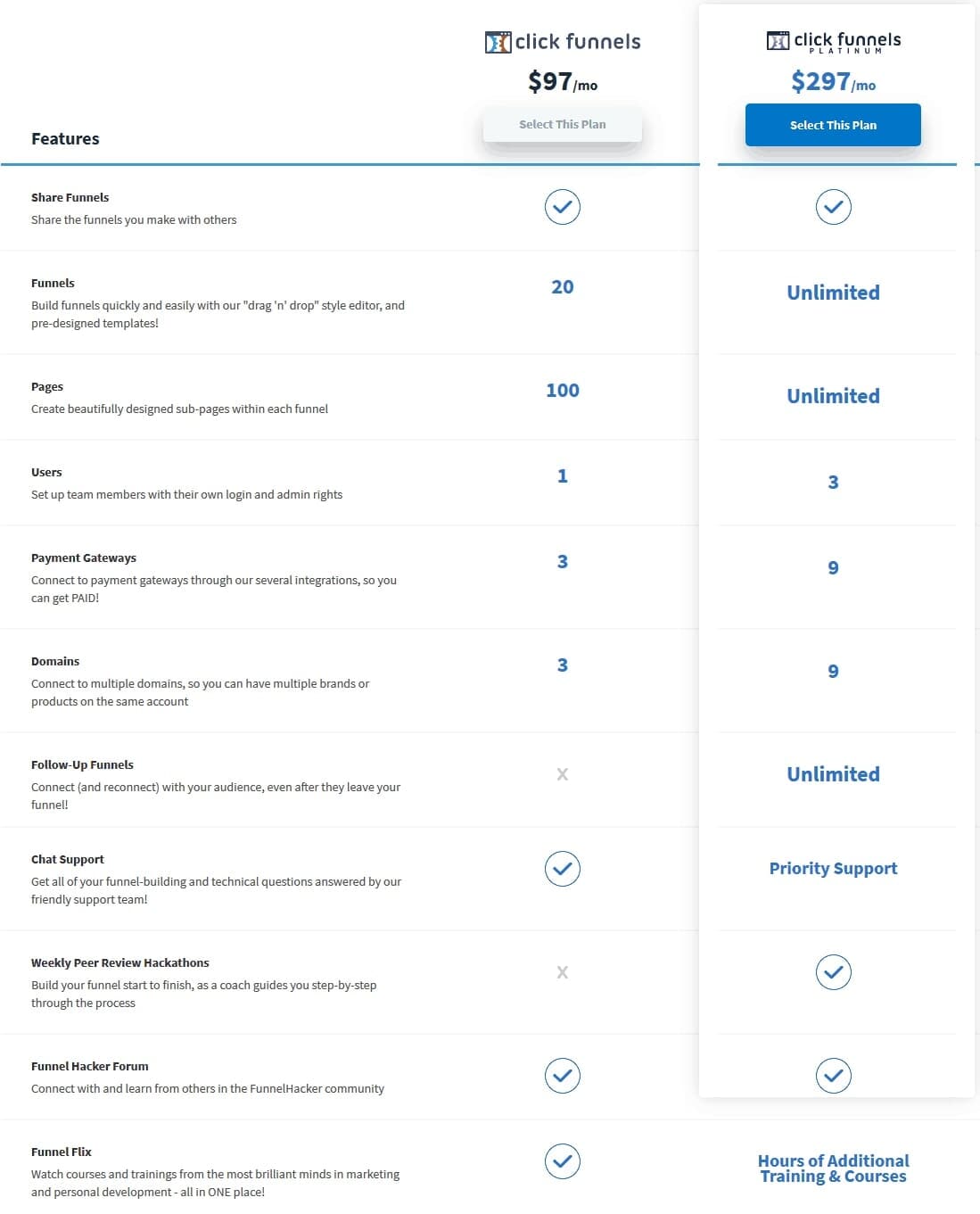 When you sign up for ClickFunnels for the first time, you will get a 14-day trial. This will allow you to test everything on this platform before you make your final decision as to whether it is worth it or not.
If you decide to stick with Clickfunnels, then you'll need to choose one of their pricing plans between the Start-up Plan and the Platinum plan.
#1: Startup plan ($97/month)
When you choose this plan, you will be allowed to build 20 funnels, 100 pages, access an unlimited number of contacts, 20,000 visitors, limited access to FunnelFlix, and much more except access to follow-up funnels and backpack features.
Other feature includes:
Share funnel feature
1 user allowed
3 payment gateways
3 custom domains
No follow-up funnels
Chat support
Funnel Hacker forum
A/B split testing
Webinar funnels
Membership funnels
Order, Upsell and Downsell pages
#2: Platinum plan ($297/month)
This plan is suitable for large businesses with broader online marketing needs. When you subscribe to this plan, you will get an unlimited number of pages, domains, funnels, and visitors.
Additionally, you will also have aces to the affiliate management platform, an inbuilt autoresponder, as well as access to all funnelFlix courses.
Other feature includes:
Unlimited number of pages
Unlimited number of visitors
3 team members
9 payment gateways
9 custom domains
Unlimited follow-up funnels
Priority chat support
Weekly peer review hackathons
Backback (Affiliate management system)
Funnel Flix (Additional access)
Kartra Pricing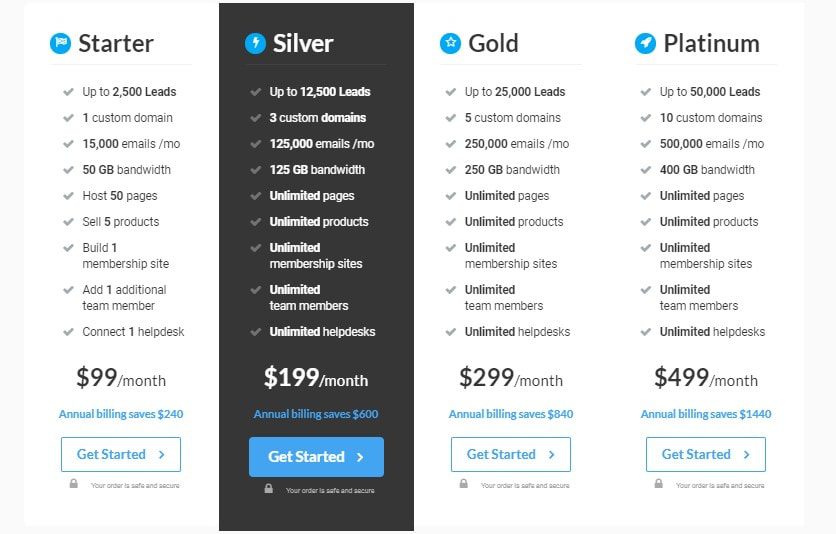 Kartra offers four different pricing options to use. It also offers a 14 days trial period on all plans at the cost of $1.
#1: Starter plan $99/month
This plan offers up to 2,500 contacts plus, a 14days trial for $1. It's recommended for small business owners and good for testing water.
Other feature includes:
Connect 1 custom domain
Send 15,000 emails /month
Access to 50 GB bandwidth
You can also host up to 50 pages from your account
Ability to sell up to 5 products from your account
Limited to a single membership site
You can only add 1 additional team member to your team
Connect 1 helpdesk
#2: Silver plan $199/month
This plan offers up to 12,500 contacts plus a 14days trial and it's recommended for small and medium-sized enterprises.
Other feature includes:
Connect up to 3 custom domains
Send up to 125,000 emails /month
Access to 125 GB bandwidth
Create unlimited pages
Sell unlimited products
Build unlimited membership sites
Add unlimited team members
Connect unlimited helpdesk
#3: Gold plan $299/month
This plan offers up to 25,000 connections with a 14days trial and it's recommended for midsize and large businesses.
Other feature includes:
Connect up to 5 custom domains
Send 250,000 emails /month
Access to 250 GB bandwidth
Create unlimited pages
Sell unlimited products
Build unlimited membership sites
Add unlimited team members
Connect unlimited helpdesk
#4: Platinum plan $499/month
This plan offers up to 50,000 contacts recommended for large and well-established companies. Its other feature includes:
Connect up to 10 custom domains
Send 500,000 emails /month
Access 400 GB bandwidth
Create unlimited pages
Sell unlimited products
Build unlimited membership sites
Add unlimited team members
Connect unlimited helpdesks
The good thing about Kartra is that it is an all-inclusive platform. This means that you get to enjoy all features regardless of the plan that you select.
Kartra also offers a 33% discount for users who subscribe annually for any plan.
ClickFunnels vs Kartra: Limitations
Let's talk about the limitations of both plans as we compared them to each other.
Kartra Limitations
Here are some of the known limitations of Kartra
In-built Webinar
If you think about it, this is the only pronounced feature that can be found on Clickfunnels and that's not available on Kartra.
The reason for this is that they have a sister tool EverWebinar and WebinarJam that's integrated with Kartra.
Plan Limitation
Your total access to the platform is determined by your preferred plan. For example, the starter plan limits your leads to 2500 while it increases as you upgrade your plans.
Clickfunnels Limitation
Here are some of the known limitations of Clickfunnel;
No Heat Map
The heat map tool is a representation of data that uses colour-coding to represent different values in your analytics.
It helps you to understand your user's behaviour on a certain page inside your sales funnel. This certain tool happens not to be available on Clickfunnels and is available on Kartra.
No Video Hosting
Clickfunnels does not support hosting videos directly on their platform, except through a third party like YouTube which can be distracting to your potential customers.
But with the Kartra video hosting feature, you don't have to worry about that.
The video hosting features on Kartra allows you to tag your viewers based on how far they've watched, pop up to collect leads in the middle of the video and give you access to detailed analytics.
No Calendar feature
The Calendar feature lets you have a branded calendar with your brand logo on it for scheduling live sessions with your clients.
Apparently, this feature is not available on Clickfunnels and only on Kartra.
With the Calendar feature, you can define your available free times and days so your registrants can choose their preferred date and time slot.
The calendar also notifies both parties about the appointment so no one forgets about the appointment.
Clickfunnel Vs Kartra: Frequently Asked Questions
Let's look at some of the questions people have about the Clickfunnel vs Kartra review.
Which is better; Kartra and Clickfunnels?
Technically, Kartra is more robust than Clickfunnels when you browse through their entire functionality as compared to what's available on Clickfunnels. So it's okay to say Kartra is better than Clickfunnel. However, in terms of popularity, you can go for Clickfunnels
Is there a free version for ClickFunnels or Kartra?
There's currently no free version available on both platforms (Clickfunnels and Kartra) but they both come with a few days' trial to test the platform. Clickfunnels has a 14 days trial to get started using their software while you can get up to 30 days trial on Kartra as a new member.
Is Kartra a CRM?
es, Kartra is a CRM tool because it happens to be an all-in-one marketing platform to promote any business, big or small businesses.
How much is Kartra monthly?
Kartra's pricing plan starts from $99 per month for the Starter plan, while $199 per month for the Silver plan. The Gold plan, however, is $299 per month and finally the Platinum plan is $499 per month.
Who's the Winner: Clickfunnels Vs Kartra?
Both Kartra and ClickFunnels have their strengths and weaknesses. Each platform also has features that the other platform does not have.
But having used the two platforms, I eventually chose Kartra over Clickfunnels because I feel connected to the platform.
Clickfunnels is not bad, it's actually an awesome tool, but it all boils down to your business plan and what you want for your business.
However, in terms of functionality, you'll find out that Kartra is more robust than Clickfunnels as most of everything you'll need can be accessed inside the Starter plan.
Clickfunnels on the other plan limits their Start-up plan of $97/month while Kartra gives you access to all their features and functionality for just $99/month.
So what's it going to be?
Or
That's it on Clickfunnels vs Kartra, would you prefer Kartra over Clickfunnel or the other way round? let me know what you think in the comment section.
Learn More: