Dashclicks Review: Everything You Need to Know [Pros & Cons]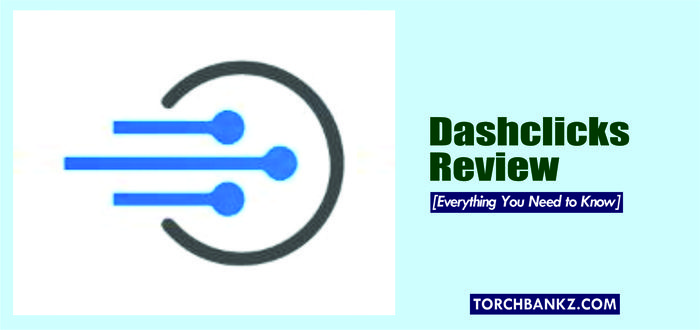 In this Dashclicks Review, I'll be sharing with you all you need to know about the Dashclick software.
The truth is that customers are the lifeline of any business. The moment you begin to lose out on customers, your business is gradually going into exile.
One of the reasons why many business owners lose their customers is because they get so consumed with creating the products (which is also important).
Therefore, they neglect those that will buy the products (the customers).
Creating products and handling the marketing part of the business is not an easy task. If you are not careful, you will lag behind.
That is where Dashclicks come in. Dashclicks is marketing agency software that helps you structure and automate your marketing process.
It also helps you to easily scale your business.
More importantly, it is white-label software.
There is so much you probably do not know about Dashclicks. Those are what we will discuss in this Dashclick Review.
I have been using DashcIicks for a while now, so I'll show you what you stand to gain and why you should sign up for the tool.
Shall we?
DashClicks Overview
Summary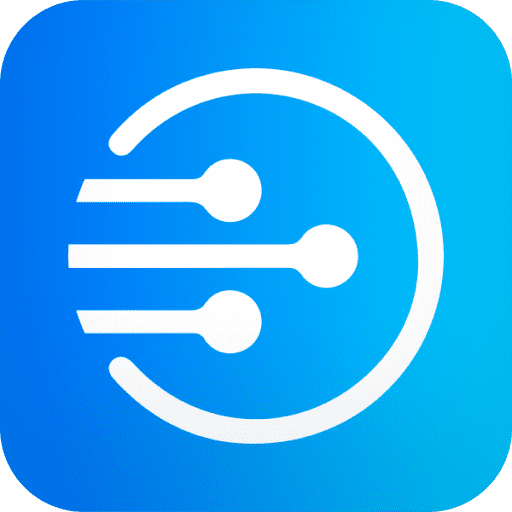 DashClicks
DashClicks is a robust platform built for digital marketing agencies, providing tools to streamline project management, task automation, and client campaign optimization. It enables agencies to offer diverse services under their branding, fostering efficient scaling and service expansion while retaining their unique identity.
Pros:
Cons:
What is Dashclicks?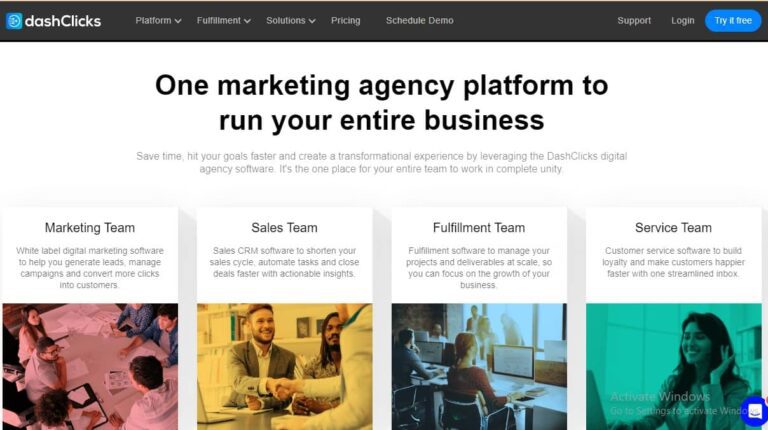 Dashclick is an all-in-one marketing agency platform that helps you run all your business activities simultaneously.
It is a Saas platform and has combined most of the software you would need to successfully run your business.
It has built-in apps such as Contacts, InstaSites, Forms, inbound, and so on.
With Dashclick, you can generate more leads, run and manage several campaigns, and also close deals faster.
Dashclick has sales CRM software that helps you develop insights to shorten the sales process.
This software not only helps you bring in more customers, but you can also see your clients' performances and how well the campaigns perform.
This is a result of the real-time analytics dashboard it has.
You can see which campaigns are thriving better and which need to be adjusted.
Dashclick has a smooth and automated boarding process such that you do not have to onboard each client and his files one after the other.
One other important aspect of Dashclick is the white-label feature it has. It is 100% white-labeled.
This means that your clients will not know what platform you use in rendering the services. You can entirely rebrand the software to make it yours.
Let's analyze some of its important features.
Dashclicks Review: Features
These are some of the unique features of Dashclicks I enjoyed as a user.
1. White-label Software
Dashclick is 100% white-label Software. You can entirely rebrand the software to give the platform the desired outlook and interface.
Your clients will get to see your business name and URL rather than that of Dashclick. Even to the emails you send, Dashclick will be completely hidden.
You will also be able to make use of your domain. A white-label platform helps you offer a single login point to your clients and even team members.
Apart from this, you can make provisions for mobile-friendly apps so that they can carry out their transactions on the go.
Your brand logo and name will hallmark all of these.
2. All-in-one Marketing Software
Dashclicks is all-encompassing marketing software. It has all the tools that you need to successfully run a marketing system.
With Dashclicks, you have Customer Retention Management (CRM) which can help you handle every piece of information about your clients and retain them.
It also has features that help you drive sales like the sales pipeline, SEO keywords, and others.
Most of these features are what you might need to purchase as individual tools. But Dashclicks has brought everything together under one platform.
When you purchase Dashclicks, you have complete digital agency software to work with.
2. SEO keywords
Keywords have always been a powerful tool for gaining visibility on search engines.
Using the right keywords helps you to know what exactly people are searching for as regards your niche.
What is the essence of having a website that will not be seen?
But the truth is that it might be quite tasking having to manually research relevant keywords to your website and other web content you might be creating.
Dashclicks does the job for you. It suggests SEO keywords that will help your white-label website rank and be seen.
4. InstaSites and InstaReports
They are both built-in apps. InstaSites and InstaReports are some of the unique features of Dashclicks.
With the InstaSite feature, you can create your desired custom website within a few seconds. The Instasite app comes with lots of templates that you can choose from.
It also has a drag-and-drop design that you can use to edit the templates to suit your needs.
Therefore, even if you have little or no knowledge about website designs, Dashclicks instasite feature got you covered.
The websites that are designed are white-label. You can build this for yourself as well as for clients.
There is virtually no business that does not require a website. After building the website for clients, you can track the activities of your clients on it.
For example, you can quickly know when your client previews their websites.
The InstaReport feature works with the Instasite. Here, you can keep a tab on the number of websites you have built.
You can also monitor the ones that are viewed by prospective clients and the ones that have been bought.
With these, you will be able to see how well the websites are performing. This will help you to know which of the websites attract more viewers.
Then you can channel energy to that.
5. Automated Onboarding
The more you grow more prominent as a marketing agency, the more clients you get. This can result in a more tasking onboarding process.
You want to ensure you enter all details and documents of each brand you render service for. This can be a lot if you carry out the process manually.
But Dashclick has made it easier with its automated onboarding process. All data and documents are onboarded in just a few clicks.
6. Built-in Apps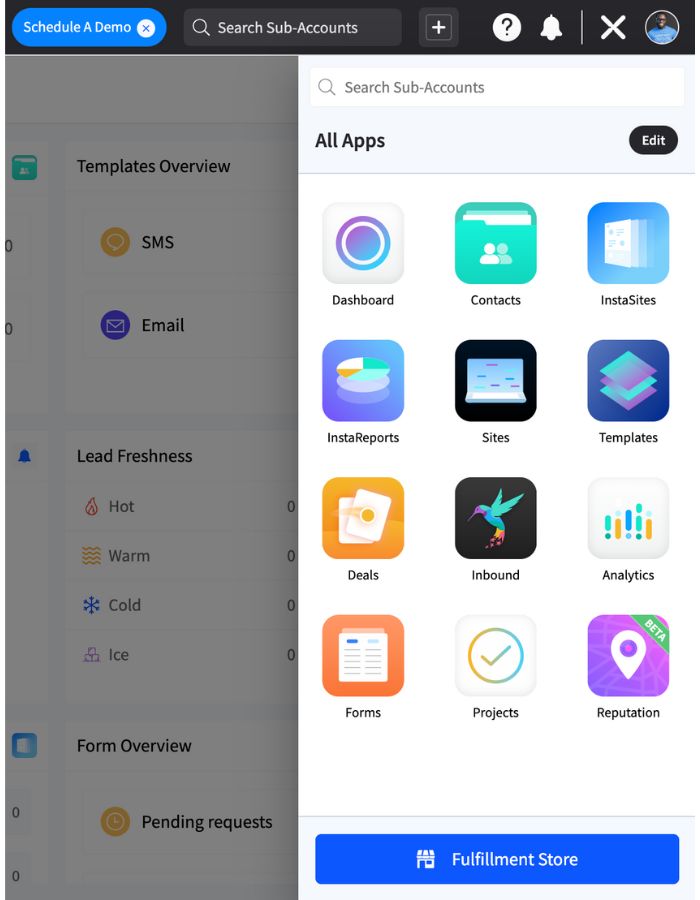 Dashclicks has a lot of built-in apps that would increase the ease of its usage. Many of these apps you would need to purchase separately to help with the marketing solutions.
However, Dashclicks has combined them all together in one software. Some of these built-in apps include;
Form Builder
Contact
Analytics
Inbound
Instasites
Project
Reputation
Deals
Dashboard
7. Fulfillment
It is a fulfillment tool that can help you easily achieve a fast growth rate in your business.
This is because Dashclicks handles all the project work, automatic onboarding, marketing, and sales activities.
That leaves you to focus on other important parts that can help your business grow.
It's quite relieving and you would not have to bother too much about numerous tasks especially the ones that are repetitive.
8. Integration
It's quite understandable that you might want to integrate some apps apart from the built-in ones to help your work process.
Dashclicks allows you to integrate any third-party app you desire. The software comes with a native integration that allows such.
This is not a feature that much digital marketing software has.
9. Dashclicks Support
There is every tendency that this is your first attempt at using digital Marketing software. Dashclicks has a good support system that will help you with your onboarding process.
For the Dashclicks paid plans, you have access to a demo that will show you step-by-step how the platform works.
At any point of getting stuck while using, you can also have a live chat and email chat with customer service.
Therefore, irrespective of your background knowledge of using this kind of tool, you won't be left hanging.
How Does Dashclicks Work?
Let's begin this by discussing how you can start with Dashclicks. You begin the process by signing up on the website with a plan of your choice.
We will talk about the pricing plans as we proceed.
After signing up, Dashclick provides a tour guide that will explain how each function works and how you can navigate your way around the tool.
Then you begin.
You create different accounts for your clients from the dashboard, where they can see all the activities of their campaign process.
They can see how leads are being generated and how the analytics are.
When you have new clients, the automated onboarding feature helps you gather all the necessary information you need.
That will help you add them and send the onboarding documents back to them within a short time.
With Dashclick, you can work with different niches without any interference. From the dashboard, you can create different accounts for your clients.
It will also help you to manage different projects. It allows you to have more than one user from your team use the account.
Dashclick has an InstaSite app that will help you build different categories of websites for your clients, either for eCommerce or dropshipping businesses.
It could be a coaching platform or a custom website. It is a white-label website builder.
There are different functions that Dashclick can perform for you. Apart from what I have explained above, it also works for;
Social Media Ads especially Facebook
Collaboration
Real-time reporting and time tracking
SEO management
I once had a client I worked with that needed help with SEO, and since Dashclicks allows me to sell white-label SEO services, the process was fairly easy for my client and me.
Dashclick Review: Who should use it?
Is Dashclick meant for all and sundry? Who is the exact category of people that will benefit maximally from using Dashclick?
This is what we will consider in this subheading.
#1. Agencies
With the rise in competition and the dire need to stay on top of their business game, business owners are now looking for agencies that help them beat the competition.
If you have followed some of my previous posts, you will realize that I always talk about how not-so-easy it is to handle both the production and marketing parts of a business.
That is why most business owners hand them over to capable marketing agencies.
As a marketing agency looking to stay on top, you must be well-equipped with tools to help you manage businesses well.
Most marketing tools only work for lead generations. But businesses will surely seek your services if your agency has a tool that is an all-in-one solution like Dashclick.
This, for one, made me have clients returning for my service as an agency.
#2. Website Developers
With the Dashclicks Instasite feature, you can build several websites quickly. Remember, they are white-labeled.
Therefore, there is no concern about having the Dashclick logo watermarked on the websites you build. The Instareports for tracking the progress also works well for you.
#3. Coaches
The Dashclick platform is very suitable for coaches. You will be able to teach your students in-depth about marketing automation and also help them build their businesses faster.
You can easily create sub-accounts for each of your students. They are working on the platform and you are generating an additional income for yourself.
The students will be able to illustrate how to create sales pipelines, manage sales, and every other practical task they need to carry out.
You can also monitor their analytics from the platform.
Other users include
SEO Analyzers
Freelancers
Dashclicks Review: Pricing (How much does it cost?)
This tool comes in 4 different pricing plans. We will examine each of them and the features they have.
#1. Free Plan- $0
This plan is free and you can enjoy some features such as;
Unlimited sub-accounts
2 team members. This means that 2 members can use the same login details at once.
1 sales pipeline
10 tracked SEO keywords
500 contact records
1 instaReport per month
3 InstaSite per month
5 custom templates
Unlimited Projects and Integrations
100 MB file storage
50 emails per month
1 campaign and 1 form
This might be a fair plan, to begin with, if you are new to marketing platforms like this.
You can get accustomed to how it operates before you upgrade to a fuller version. You can also decide to remain on the free plan for as long as you desire. No pressure!
#2. Pro – $97/month
This is the first paid plan. Some of the features in this plan include;
5 team members
3 sales pipeline
50 tracked SEO Keywords
10,000 contact records
10 instaReport per month
100 InstaSite per month
50 custom templates
50 GB file storage
1000 emails and 50 SMS credits
3 campaigns and 5 forms
3 review integrations
Personalized message
Live chats
#3. Plus – $297/month
This is the most popular pricing plan. Its features are more robust and detailed. Some of them include;
10 team member seats
10 sales pipeline
100 tracked SEO keywords
50,000 contact records
100 InstaReport per month
200 InstaSites per month
100 GB file storage
5000 Emails and 500 SMS credits
10 campaigns and 25 forms
5 review integrations
#4. Premium – $597/month
Just as the name implies, it's a premium pricing plan with premium features. It is very suitable for big organizations and brands. Some of its features include;
20 team member seats
Unlimited sales pipeline
500 tracked SEO Keywords
250,000 contact records
200 InstaReport per month
300 InstaSites per month
250 GB file storage
25,000 Emails and 1000 SMS credits
Unlimited Campaigns and Forms
Unlimited Review Integrations
After analyzing all the pricing plans, you need to check out the one that can fit your business needs and capacity.
Compare the prices and the accompanying features. Because you can have more than one user on the platform, I think it is budget-friendly
Apart from these regular pricing plans, there are some other add-on features that you might want to include in yours.
This add-on is meant to help you get a dedicated phone number that you can use to send out SMS messages.
Site Activation – $25/month including a setup fee of $97
Listing Manager – $39/month
This add-on will help you get listed in the directory network. That will help you manage all your business listings from one point.
How Does Dashclick Compare with Competitors?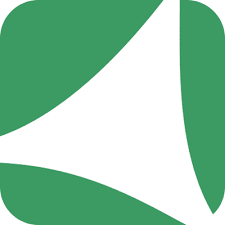 Vendasta is a comprehensive platform designed to empower businesses, agencies, and service providers to offer digital solutions to their clients. It offers a suite of tools for managing online presence, reputation, marketing campaigns, and more. Through Vendasta, users can streamline client interactions, automate processes, and enhance their service offerings while maintaining their branding. This platform is a versatile solution for those looking to grow their digital service business and deliver impactful results to their clients.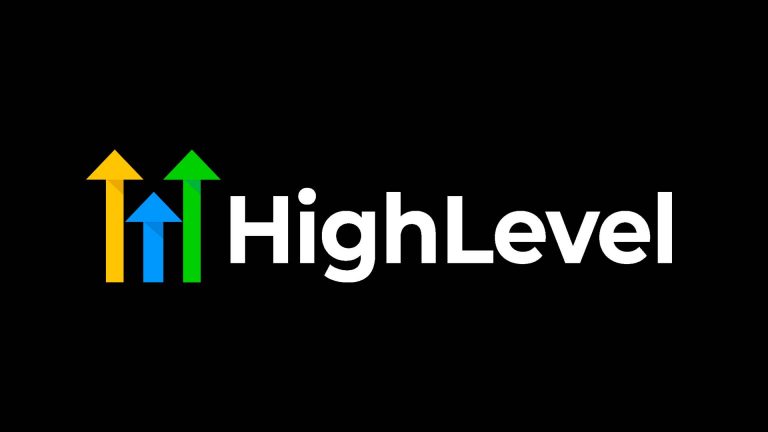 GoHighLevel is an all-in-one marketing and business management platform for entrepreneurs and agencies. It offers tools for customer relationship management (CRM), lead generation, email marketing, appointment scheduling, and more. The platform aims to streamline and automate various aspects of business operations, enabling users to efficiently manage their client interactions and marketing efforts from a single interface.
This Dashclick Review will not be complete if I don't compare Dashclicks with some of its top competitors.
For the sake of this Dashclick review, we will compare Dashclicks with Vendasta and GoHighLevel.
Dashclicks Vs Vendasta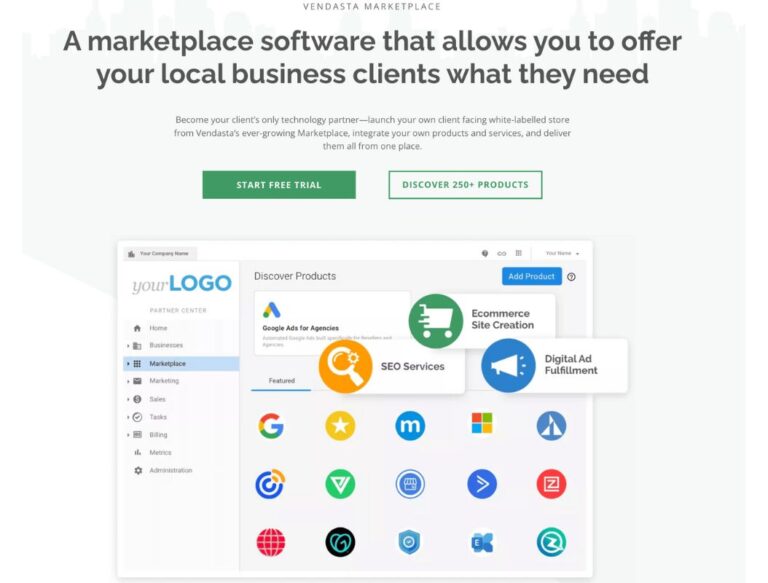 We will compare and contrast the two using their functionality, pricing, and support.
Functionality
Here are some of the functionalities that are similar in both tools;
They are both all-in-one digital marketing agency software
Both tools have CRM and Workflow automation
They are marketing software that offers white Labelling
Both Dashclick and Vendasta encourage teamwork.
Dashclicks allow you to bring in team members from 2-20 according to your subscription pricing plan. Vendasta also allows you to bring in team members from 1-50 according to your plan.
They are both Website builders.
Their differences include;
Vendasta has a MarketPlace where you can meet potential buyers for your products. Dashclicks does not have.
Dashclicks have an InstaReport feature that helps you monitor activities on the websites built. Vendasta does not have this.
However, a similar feature to this in Vendasta is the Snapshot Report which also helps you to capture the performance of all business activities.
When it comes to functionality, there is a thin line between Vendasta and Dashclicks. The major edge that Vendasta has is the marketplace and Vendor.
Pricing
Both Dashclicks and Vendasta come with multiple pricing plans.
While Dashclicks has a Free plan that you can use for as long as you desire, Vendasta does not. Instead, it has a 14-day free trial.
Dashclicks pricing plan begins from $97/month while Vendasta begins from $119/month.
In summary, here are Vendasta's pricing details
Individual – $119/month
Team- $579/month
Advance – $1159/month
Considering the two pricing plans, Dashclicks look more affordable compared to Vendasta.
Support
Both platforms offer customer support in terms of email support and live chat.
offer varieties. Apart from that, in Vendasta, its partner strategy consultation and technical consulting go for $150/session.
Dashclicks has no strategy consultation. Therefore, even though Vendasta's consultation comes with a fee, you rest assured that you will be getting a premium guide.
Dashclicks Vs GoHighLevel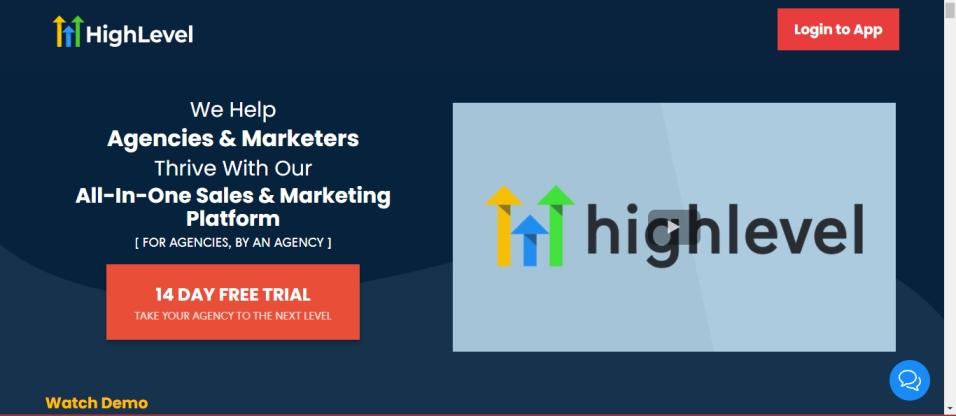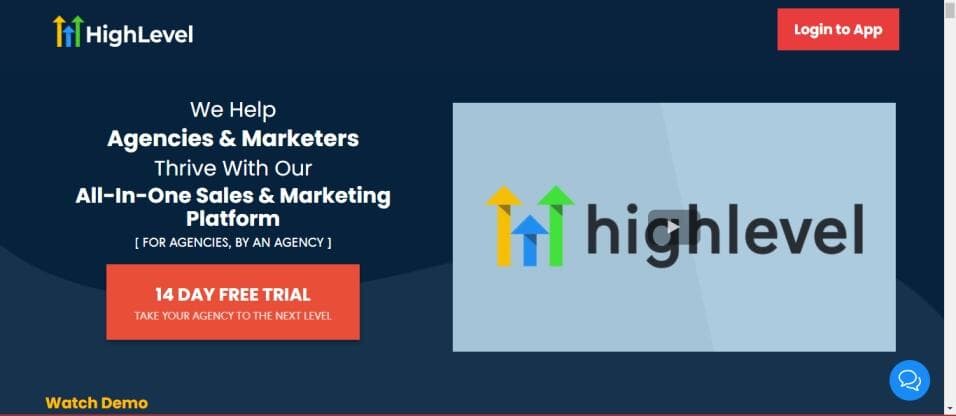 We will also compare and contrast the two using their functionality, pricing, and support.
Functionality
Both tools are also all-in-one marketing software with CRM and other Automation.
They are both White labeling software and website builder.
However, while Dashclicks encourages teamwork, GoHighLevel does not.
Dashclicks has an InstaReport feature. GoHighlevel also has some reporting tools but not as concise as Dashclicks.
GoHighLevel is a better lead generation and nurturing platform than Dashclicks.
Pricing
Both Dashclicks and GoHighLevel come with multiple pricing plans.
While Dashclicks has a free plan that you can use for as long as you desire, GoHighLevel does not. Instead, it has a 14-day free trial.
Both Dashclicks and GoHighLevel's pricing plan begin from $97/month.
In summary, here are GoHighLevel pricing details
Starter – $97/month
Freelancer- $297/month
Agency pro – $497/month
Considering the two pricing plans, they are both affordable. But when you consider the features of each software, Dashclicks seems to have the upper hand, including the fact that with Dashclicks, you can bring in more people. That gives it a strong edge over GoHighLevel.
Support
This is where GoHighLevel beats Dashclicks hands down. GoHighLevel has a stronger support system.
Besides the fact that GoHighlevel allows phone conversation with the customer support team, it also has a membership site.
Once you purchase the software, you are automatically added to the site. There, you can relate with those who have been using the site longer and ask questions from them.
Once in a while, GoHighLevel organizes a zoom session with its members for different pieces of training.
These are what Dashclicks do not have. They only offer live chat and email support.
Dashclick Review: Pros
Easy to use. The automated features in Dashclick make it easy to carry out different functionalities without stress. With the fact that it is an all-in-one tool, it brings together a lot of tasks into one function. With just a few clicks, so much has been done.
You can customize a client's dashboard such that only what you want to appear will appear.
You can easily collect your clients' data with the form builder
It has a customer service team that guides you whenever you are stuck through their live chats and email support
It helps small business boost their growth rate
Cons
No web builder demo for the free plan
There is no social media reporting, unlike some other digital marketing agency
Dashclick does not have phone call support. Just chats and emails
Other pricing plans do not come with a free trial. However, it has a free plan that you can enjoy.
Dashclick Review: FAQs
Here are some of the frequently asked questions about Dashclicks Review
What is Dashclick?
Dashclick is an all-in-one digital marketing agency platform that helps you to run all your business activities at one point. It is a Saas platform and it has combined to itself most of the software that you would need to successfully run your business. It has built-in apps such as contacts, instasites, Forms, inbound, and so on.
Do I have to sign any contract before signing up for a Dashclick account?
No, you don't have to sign any contract. You can either sign up for a monthly, yearly, or free account as you desire.
How can I schedule a Dashclick Demo?
Log in to your dashboard. After that, you will see an icon that shows Schedule a Demo. After clicking on it, you will be asked to enter your information from where you will also be able to select a time that is suitable for you. If there is anyone ongoing, you will join. If not, the pre-recorded version will be made available according to your time selection.
Is the free plan limited?
No, it is not. You can use the free plan for as long as you find it relevant to your business.
Final Thoughts on Dashclicks Review
In this Dashclicks Review, I believe you have been able to see how much of an all-in-one marketing software Dashclicks is.
It covers everything you need to successfully run your business and grow it from scratch.
Its unique feature, the White label InstaSite and InstaReport builder, has removed the pain of looking around for a web developer to build your business website.
Even without any knowledge of coding, you can set up your website.
It does not matter if you have no idea on how to go about it. With its numerous templates, building a website will be a piece of cake.
Dashclicks is indeed an incredible software that every business owner should embrace.
Also noteworthy is that it comes with many built-in apps such that you do not have to purchase other tools after having Dashclicks.
This software is not just a marketing platform but a business support and growth platform.
What are you waiting for?
You could begin with its free pricing plan to get accustomed to how the platform works. I equally started with the free plan.