Doodly Vs Toonly – Best Animated Whiteboard Software?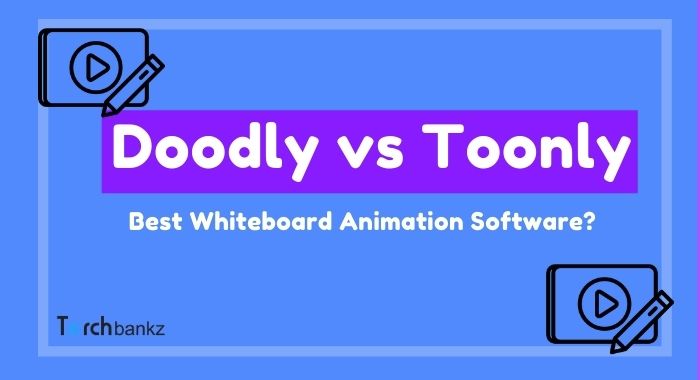 Today's we'll be comparing the 'Doodly vs Toonly' cartoon explainer video to pinpoint the best software among the two.
Ask for the best animation and cartoon explainer video software and you'll no doubt find Doodly and Toonly high up in the list.
Whether it's a whiteboard animation, a cartoon video or a doodle-style video, you won't be disappointed with the results.
Most of such videos that you find on social media or other places as ads usually seem to have been designed by pros but in reality, many are not.
With Doodly or Toonly, you can become a pro almost overnight and save those bucks that would have gone into hiring experts. That's how easy they are to use. Besides, they simplify the overall process until all it takes is just a few clicks to the result.
And that's because they both feature alluring drag and drop features that just saves a whole lot of time. It's time to select, drag and drop, and little else!
Budget-friendly?
Sure. So much for surprisingly little.
They'd be your best bet if you're just starting with little money.
That said, they do have some marked differences that might make one of them more suited to your needs. I'm sure that's why you are here. No problem, I've got you covered.
Let's explore shall we?
What Is Doodly?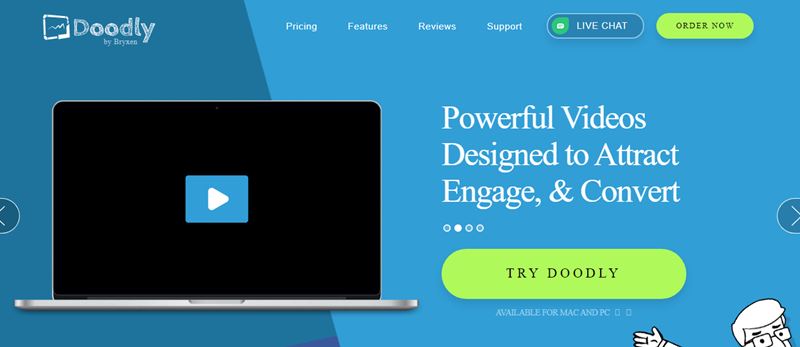 Doodly is a cloud-based platform that comes in handy for creating animated whiteboard videos. It's usually among the top-rated software in its niche due to its simplicity of style that comes in the drag and drops overall.
Cofounded by Jimmy Kim and Brad Callen, Doodly has come a long way in its mission to provide a hassle-free experience for whiteboard video creators.
With Doodly, it's not hard to start making whiteboard or blackboard animations even if you have no, I repeat, no experience in that field.
It's so simple, even old people will quickly catch up with it.
What is Toonly?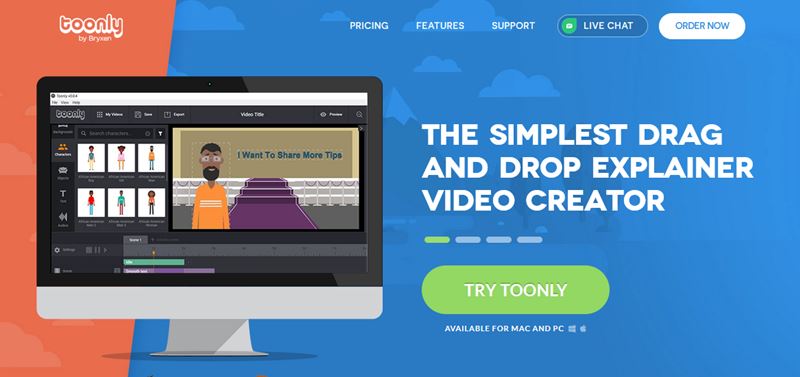 Produced by Bryxen, the same company that produced Doodly, Toonly fills in the gap as a whiteboard explainer video creator.
Rather than being cloud-based as Doodly is, Toonly is a desktop software meaning you can create explainer videos without having to be connected to the Internet.
Nevertheless, it's similar to Doodly in almost every way. The drag and drop system is retained in Toonly making it as super easy to use as Doodly.
It has a huge library of templates, images and pre-made videos just like Doodly and support is the same: Mac and PC.
Having got some background, we can now look at their differences in more detail.
Doodly vs Toonly: Differences
Perhaps the most outstanding difference between the two (Doodly vs Toonly) is that one is cloud-based (Doodly) and the other is not.
I need not say much about that as it is explained in the above section.
Doodly is mainly for creating whiteboard animation videos where you see that hand scribbling images on the screen while Toonly goes for explainer videos.
Besides, if your video will include lines of text, then maybe Doodly will be better for you.
Or you might prefer Toonly if headings are the only extras in your video.
On top of that, while Doodly and Toonly have a plethora of pre-set scenes you can choose from, you may want to import your animations. Only Toonly allows you that freedom.
Talking of syncing animations which I'm sure you'll be looking forward to, you can only do that with Doodly.
Animations don't sync in Toonly no matter how hard you want them to.
That said, they are both nice platforms that will get the job done for you depending on what you are aiming at.
So what we are going to do next in this review is to look at their features more closely.
Ready, go.
Doodly vs Toonly: Features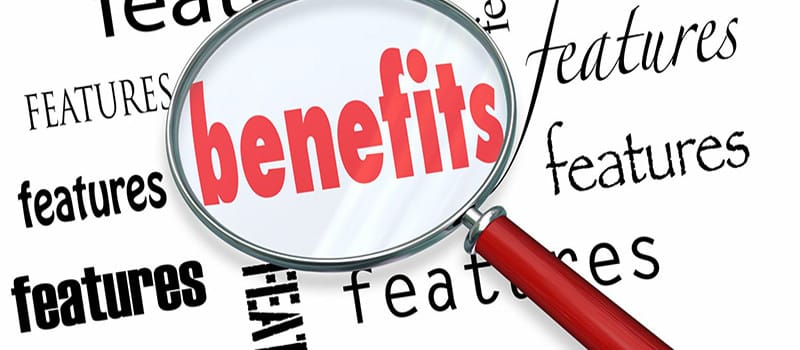 I am going to start with Doodly on this one. And if I may add, you might feel less than comfortable if you don't see a certain feature that you'd appreciate so much.
Keep calm. We look forward to both video creators stocking up on more features in their later updates.
But for now, these are the features we have on Doodly:
Doodly Features
Below are the unique features you can find on Doodly as compared to the other software in the market. let's find out how exactly unique they are.
#1. Huge Library of Custom Images.
Yeah, you read that right. Doodly really paid special attention to this as it is the first thing most people look for in a platform of this nature.
Imagine not having enough images to express the idea you have in mind. With Doodly, you rarely have that problem.
We are talking of a platform that has upwards of anywhere from 1000+ to 7000 characters depending on your plan, more than 20 backgrounds and a lot of props in its library.
And even if that's not enough, you can import your custom-made images.
Another thing, if you need a specific image that's not in their library and may be rather difficult to create on your own, you can always contact Doodly and let their expert artists develop it.
For now, though, the images are stuck in the black and white format and the only way to get around that is to purchase the Rainbow add-on feature for a one-time fee. Not bad though.
#2. Royalty-Free Tracks
Royalty-free tracks are a familiar slogan. Thankfully, they are not missing in the Doodly software.
In combining the allure of visuals with the power of music, you can now have whiteboard animations that give your viewers more reason to link up with you.
On Doodly, this comes in the form of background music and voice-over slots. Depending on your plan, you can have between 20-80 tracks to choose from.
The in-house voiceover slot allows you to add narratives to your animation so it's not just images but description as well. It's a really nice way to break down complex things into bite-sized bits.
You can also export voice-overs created in a separate software and import them to your animations.
#3. Video Editing
After all, what's a video creator without editing capabilities?
Doodly's video editor is extremely easy to use and with it, you can adjust almost anything about the video.
Be it tweaking the timeline, deleting scenes, duplicating scenes, or even adjusting the length of any stage you sketch, you have full say over what the video will look like.
#4. Board Styles
Most of us are already used to or at least, familiar with the whiteboard style which has become mainstream. But Doodly takes us to new dimensions with its variety of board styles.
Aside from the usual whiteboard, we have
Chalkboard
Greenboard
Glassboard
Custom animation styles
Custom animation allows you to customise the background colour or image and even choose whether the hand uses a marker or chalk.
With this variety of board styles, you can enhance the aesthetic appeal of your videos and have something for everyone.
#5. Hand Styles
So if you're the really picky type, then Doodly pats your back with this feature.
There is a whole range of hands to pick from. Real hands and cartoon hands, male hands or female hands. The cartoon hands are even in 3d and 2d to select from.
More to that, the hands cut across ethnicity, so that you can decide to use fair hands, brown hands, or darker ones.
The hands also come in left-handed and right-handed styles.
#6. Export & Share
We'd surely expect this on software of this calibre. Creating awesome whiteboard animations has never been easier and so is sharing them.
Doodly allows you to make some tweaks to the video before sharing it. Such tweaks may include, depending on your taste, the resolution, quality, frame rate and the destination
Videos made on Doodly can also be exported to big-name social media sites like Instagram, Facebook and Youtube and even directly into your website.
Now that's for Doodly. We are now moving on to Toonly, it's sister software for explainer videos.
Toonly Features:
Toonly is just like the twin of Doodly in many ways except that it fills a different niche. So we aren't surprised if many of its features get us thinking of Doodly.
But for its own sake, here are some of them:
#1. Exhaustive Library
Exhaustive, that's the adjective to describe it. What else do you call something that has over 200 characters in total and more than 80 unique backgrounds and scenes?
Almost every topic and niche conceivable can be set in motion with their hundreds of props, so you never run out of ways to turn your ideas into visuals.
Moreover, you can rest assured in the knowledge that all of the characters, backgrounds and scenes are not plagiarised from somewhere as they are the handiwork of Toonly's graphic developer's creativity.
So there, you have unique content for everyone that will view your videos.
#2. Royalty-Free Tracks
Over one hundred tunes to choose from. With that, you can set the mood of your video and steer your viewers to action.
Just like Doodly, there are background slots and voiceover slots so that with the background music on, voice-over explanations can be included. It enhances the appeal of the animation
Talking about the number of tracks, it will be hard not to find something to suit the intended mood of the animation as there are over 20 royalty-free tracks.
And we expect more on the way.
#3. Export & Share
Yes, we are not missing this at all on the Toonly software. Exporting and sharing is pretty similar to what they look like on the Doodly platform.
It retains the ability to adjust certain elements of the video like the resolution, frame rate, quality et cetera.
Just like in Doodly, you can also share to social media sites and your own website as well.
#4. Voice-over
Now, this where Toonly trumps Doodly in this tug of war for better animation software.
A Doodly user would not be able to record voice-overs in the application itself but would need to record it in third-party software and then import it into and sync it with the animation.
Toonly saves you all that stress. There is room to record voice-overs within the software itself and even synchronize it with the video clip.
It's not much of a disqualifier for Doodly but it's a big difference seeing that Toonly handles the more mesmerizing explainer videos that pique people's attention more.
#5. Lip-Sync:
Having a video where the movements of the character's lips and the sound lag behind each other can be really irritating.
Luckily enough, Toonly's lip-sync feature is there to help you out. With it, the character's lip movements can be synchronized with the spoken words so it looks like it's the character actually speaking.
It's a cool feature you most likely can't do without if you want an animation that looks premium and that will help stand out among your competitors.
#6. Use Across Multiple Devices
This is another cool feature of Toonly, one also shared by Doodly.
Once you make a purchase, the software can be used on that account across an unlimited number of devices.
Good news for teams and agencies as it will help save a lot.
Having gone this far, and thanks actually, you've read a lot that will surely help you make a well-informed choice of the animation software to use.
What of pricing? As it is a core aspect of the decision-making process, this review would be incomplete without it. So let's quickly head into that.
Doodly vs Toonly: Pricing
As much as we are concerned about spending less for more, both software come in for very cheap pricing at least way cheaper than professional graphics designers and in many cases, delivering results that even beat the experts
So it doesn't matter if you are a small business or a large-scale one or even a multi-million dollar and beyond establishment. You have a one-size-fits-all in terms of pricing.
So let's start with Doodly.
Doodly Pricing
Doodly's pricing is in two categories, standard and enterprise.
The standard goes for $39 per annum while enterprise comes in at $69 per annum.
What do we expect to have in these pricing models?
For the standard which is more budget-friendly, we get all features that we see in the enterprise plan but in lesser doses.
For example, the number of characters is limited to 1100+ compared to the 3900+ in the enterprise plan.
Images and props are just over 1600 as against the over 3300 seen in enterprise.
Royalty-free tracks count is pegged at 150 for the standard plan and 250 for the enterprise plan.
Video templates, 20 and 40 for the standard and enterprise plan respectively.
For the fonts, we have 35 in the standard plan and double that number in the enterprise plan.
The number of scenes is the same across both plans, 80+
Both plans allow unlimited videos, unlimited devices, premium support and an invitation to Doodly design Facebook group.
However, new characters and images are added monthly in the enterprise plan only.
Toonly Pricing
Usually billed at $39 per month for the monthly standard plan and $69 for the monthly enterprise plan. But for now, they are running a special promo where you get to pay a one-time fee of $67 and have access to all features.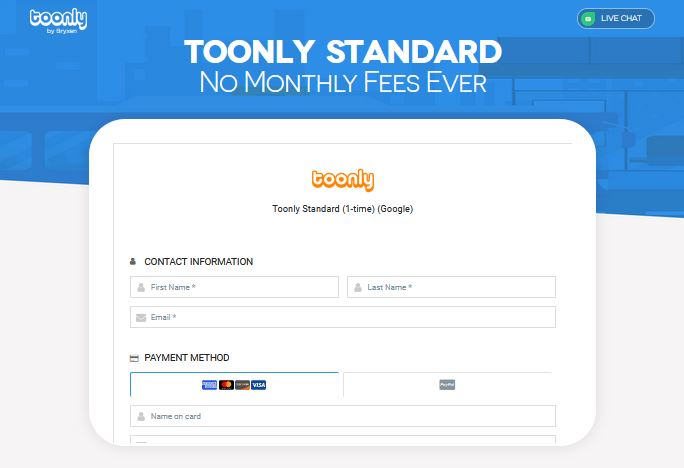 Aside from that promo as it'll expire very soon, the usual yearly plan is offered at $20 per month for the standard model and $40 per month for the enterprise model
Disappointingly though, there is no free trial. Nevertheless, there is a 30-day, full money-back guarantee if you are dissatisfied with their service for any reason.
Unlike Doodly, Toonly does not allow access to Toonly club in the standard plan which is not so cool. But it closely follows Doodly in every other aspect of its pricing for both plans.
For example, all other features are granted in the standard plan but are almost doubled in the enterprise model.
Doodly vs Toonly: Final Thoughts
Much will actually depend on the style of animation you choose to use for your brand. If you'd prefer whiteboard hand-drawn animations, then Doodly may be your choice.
Or you may prefer the cartoon-style explainer videos that are just straight animation and pick Toonly.
Either way, consider the trend. Take into consideration what kind of videos pick people's curiosity more these days. Surveys have shown that cartoonist animations are better at the job than whiteboard animations with their rather lengthy lines of text.
The big guys like Google and Facebook use them more due to their better aesthetic appeal.
That's not to say that whiteboard animations are old-fashioned. No, at least, they convert up to 20x faster than standard videos. In the end, it boils down to your personal preference, whether you choose to use lines of text to explain along with the images or let the cartoons do the talking.
As for me, I recommend taking advantage of the Toonly promo of one-time payment of $67. It's the best price you can pay for video software. Besides, it's a lifetime deal.
And you can as well try out Doodly. There's nothing wrong with using both software. So that's it on Doodly vs Toonly, which one is better in your own opinion? Let's interact via the comment box below.
Learn More: