7 Drop Servicing Agency Ideas To Start Selling For Profit
Let's discuss the drop servicing agency ideas to start selling for profit. With the right strategies, running a drop-servicing business is highly profitable.
You partner with a group of professionals to provide services to your clients while you make profits.
All you need to do is find the clients and outsource the work. You are barely involved in how the work's done, and it's quite easy to start and manage effectively.
For example, you hired a freelance SEO consultant to work on a client's local SEO. You charge $5,000 per month, but the consultant charges $3,000.
After paying him/her, you'll have made a profit of $2,000 or 40%.
These figures are realistic because many freelancers find it difficult to find their clients (so it's a win for everyone involved).
What is Drop Servicing Agency?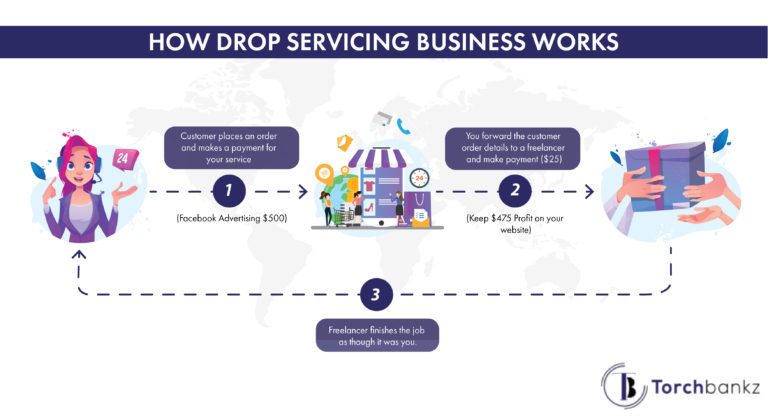 Drop servicing agency is a business model where a person or a company provides services to clients by outsourcing the work to freelancers or other service providers.
The drop servicing agency acts as a middleman, connecting clients with service providers with the skills to complete the project.
In this model, the drop servicing agency is responsible for finding clients, negotiating project terms, and managing the project's progress. At the same time, a third-party provider performs the actual service.
The agency then charges the client a higher price than what they pay the service provider, making a profit on the difference.
Drop servicing agencies can offer a wide range of services, including web design, copywriting, SEO optimization, graphic design, video editing, and more.
This business model allows entrepreneurs to start a service-based business without requiring any particular expertise or skills.
Recommended Fulfilment Platform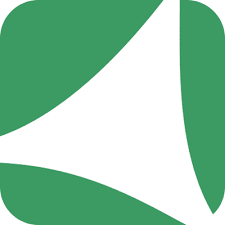 Vendasta offers a versatile platform for drop servicing and white-label fulfillment, enabling you to expand your services and generate additional revenue streams. With Vendasta's powerful tools, you can effortlessly scale your drop servicing and provide top-notch solutions to clients. Explore Vendasta today and unlock the potential of drop servicing and white-label fulfillment for your business.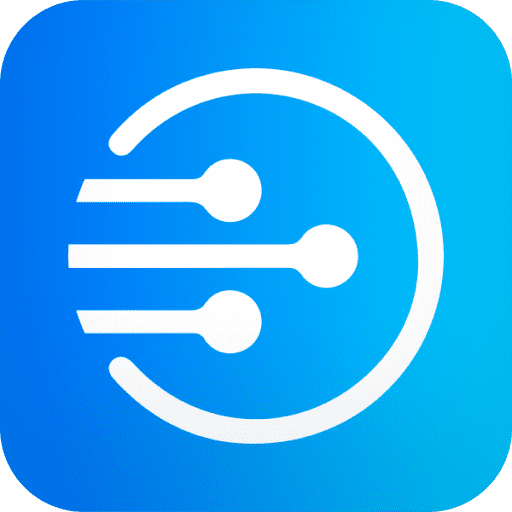 DashClicks is a comprehensive platform designed for drop servicing and white-label fulfillment, empowering businesses to deliver exceptional digital marketing services. DashClicks simplifies client management, reporting, and campaign execution, allowing you to grow your business efficiently. Take your drop servicing or white label fulfillment business to new heights with DashClicks and start driving success today.
Drop Servicing Agency Ideas
Below are some of the Agency Business Ideas you can start and where to buy them from professional service providers
1. Social Media Marketing Agency
Starting a Social media marketing drop servicing agency can be an incredibly lucrative and exciting opportunity.
With the ever-growing importance of social media in modern-day marketing, businesses of all sizes are constantly seeking out ways to boost their online presence and engage with their target audience.
By offering social media marketing services to clients through a drop-servicing agency, you can tap into this demand and help businesses achieve their marketing goals.
As a drop servicing agency, you'll be the middleman between your clients and a third-party provider like Vendasta.
Vendasta offers a wide range of social media marketing tools and services that you can use to help your clients reach their target audience, build brand awareness, and ultimately drive more sales.
Some of the services that Vendasta offers include:
Social media management
Content creation
Social media advertising
Reputation management
And Many More
With Vendasta as your service provider, you can leverage their expertise and technology to offer your clients high-quality social media marketing services.
2. Local SEO Agency
Running a local SEO drop servicing agency entails working with Freelance SEOs (Technical SEO Analysts, Consultants, and Analytics experts) to help local businesses rank for their target keywords online.
As more people seek to purchase products and services online, new businesses have to optimize their websites and social media profiles to show up on search engines whenever anyone in the area runs a search.
You'll serve as the go-between between your clients and the service providers.
The service is important because Google's algorithm determines the businesses that rank for searches with local intent, as happy customers who find what they want = more users for Google.
Therefore, SEO professionals will help your clients build their online presence using strategies that are proven to work effectively, both for customers, and Google itself.
Local SEO Pricing
Local SEO, on a monthly retainer, costs about $500 to $1,500/month, depending on the level of services you require.
According to SEMrush, If you're hiring a local SEO expert to keep track of all your citations, you can pay anywhere upwards of $3,000 per month for ongoing services (depending on the size of your business).
On the other hand, a freelancer expects to earn between $50 to $150 per hour.
3. Facebooks Ads Agency
Running Facebook ads drop servicing agency allows you to advertise businesses and individuals, their products, services, and messages on users' feeds.
This can be done in different formats like carousel ads, video ads, image ads, and even more. Tapping into Facebook's massive user base makes much sense, with its 3 billion active users.
Additionally, 95% of marketers use Facebook for advertising (Despite the recent controversies surrounding the platform and its parent company).
You'll help clients define and reach their target audience to achieve their goals (revenue or conversions).
You'll partner with your clients and external Facebook ads experts to help create and optimize advertising campaigns.
The best part is that you can easily do that using your Vendasta Agency Account.
Pricing
On a fixed retainer, Facebook Ads Agencies can charge anywhere from 5,000 to 50,000 per month for ad spend.
4. Google Ads Agency
Offering Google ads services as a drop servicing agency entails partnering with clients (Using third-party freelancers) to understand their business goals and how they'll impact their customers.
Ads convert customers pretty well, as statistics still show it as a high-converting channel.
With a large number of businesses constantly looking out for ways to drive more growth, being able to maximize the success of your client's campaigns means you'll never be out of work.
Pricing
Depending on who you partner with and the scope of work involved, you can expect to spend between $500-$4,000 for a single campaign
5. TikTok Ad Agency – (Dashclick Recommend)
With over 1 billion active users, Tiktok is one of the most popular internet applications, and GenZ's favorite.
With the ever-increasing number of consumers who prefer short-form videos, there's currently a high demand for agencies specializing in tik tok ads.
Services you can offer clients include:
Branding
Video Strategy
Video Marketing
Video editing
Other services you can offer include analytics and content creation. The four main types of ads that can be run are:
In-feed ads
Brand takeover ads
Hashtag Challenge
Branded lenses
You can partner with a third-party service provider like Dashclicks to help clients achieve their goals.
Dashclicks' white-labeled marketing software allows you to outsource all your digital marketing services to the platform.
It also helps you build workflows and integrations to build your business and earn faster.
With Dashclicks, you can impress clients by driving more qualified customers and sales using white labeled tik tok ads.
The TikTok Ads reseller plans start as low as $199/month. There's also a $600 Minimum Budget; no contracts, client dashboards, and direct communications.
With the platform, you'll help clients achieve business goals while leveraging its features to offer the services required.
Pricing
Charge clients at least $500 per campaign.
6. Web Design
You act as the middleman when you run a drop-servicing web design agency. You partner with freelance designers to offer the required services to clients.
It's a lucrative idea because you'll be doing non-technical tasks, AKA finding clients and managing freelancers.
Everyone who uses the internet loves a very optimized, fast, and well-coded website.
Businesses constantly need designers and developers who can create and optimize their websites.
To gain a high success rate with your agency, working with professionals with the experience required to satisfy clients and exceed their expectations is best.
Pricing
Web design agencies charge anywhere from $3,000 – $10,000 per project.
7. Content Marketing
Offering content marketing services as a drop servicing agency involves partnering with content marketers (writers, editors, and strategists) to create and execute content marketing strategies to drive your clients' growth.
Since most businesses require an online presence, there is also an equal demand for good copy for marketing and solid content to retain customers.
The possibilities with content marketing are endless, as there are a host of services you can offer.
You'll work with freelancers to provide services like writing blog posts, and ebooks, copywriting creation of content strategies, and also monitoring results.
You'll be in charge of creating content and covering how it's distributed on different channels.
Pricing
Content marketing agencies can charge anywhere between $2,000 – $50,000 per month, depending on the services provided.
Final Thought on Drop Servicing Agency Ideas
As with any business idea, you must conduct proper market research. You'll also have to analyze your audience.
You can use software like Dashclicks to manage business relationships with clients.
Conversely, a good business can take some time to build. The easiest way to ensure you remain in business for a very long time is to work with people with the required experience.
Now you know some of the best drop servicing agency ideas. And remember, a drop servicing agency is a great business because the risks and initial investments required are low.