EcomHunt Vs DropShip Spy [Review] – Which One is Right For You?
In this article, (Ecomhunt vs Dropship Spy) I'll try and compare the two popular dropshipping tools for searching for winning products. We'll look at both dropship spy reviews alongside EcomHunt.
The internet has really levelled the business field these days! Gone are the days when starting a business used to take a fortune.
But these days you can practically start a global business with less than $100 and grow your income to thousands of dollars in less than a few months. Thanks to the dropshipping model.
With the power of the internet, you can start your e-commerce business without investing in-stock inventory, shipping or logistics and simply make your money.
All you simply need to do is sit by your house and hit a few buttons while you rake in lots of profits.
However, as simple as it sounds that still doesn't guarantee how much you can really make. As dropshipping business outcome varies among business owners.
I've seen a dropshipping store on Shopify sold for 3 million dollars and I have equally seen a dropshipper close down his Shopify store because instead of making the intended profit he ended up paying recurring fees for Shopify.
Does that mean you can't make it big in dropshipping? Capital NO! You can but you need plans and access to tools that can fast-track your dropshipping business.
Some of these tools are EcomHunt and Dropship Spy. They work perfectly fine if you need fast selling and winning products for your store.
Other tools include Oberlo for Shopify, and for users on WooCommerce or WordPress, these are over 30 plugins and add-ons to accelerate your dropshipping business.
Dropshipping is yet to be saturated and hardly will it and what makes it more interesting is the dropshipping statistics that back it up.
So if you thinking of starting a dropshipping business you're still on the right track to making a huge profit.
But like I said you need the right tool and accurate plans and budget.
Equally, to start making a quick dime you need tools like Ecomhunt and Dropship Spy but which one should you go for?
This is why I've done a complete Dropship Spy Review with EcomHunt to compare and analyse the best winning product tool.

EcomHunt Vs DropShip Spy Review
Both of the tools are popular and equally easy to use. But in business every time and dollar counts. So if you really want to hit the ground running you'll need to pick one or the other.
Hopefully, at the end of this article, you'll understand what both tools bring to the table, what their shortcoming is and how you can utilize one to make your financial dream a reality.
Let's dive in, shall we?
EcomHunt Review and Breakdown 
EcomHunt like they said "a curation of the best new products, every day" is known for giving you hot and fast-selling products.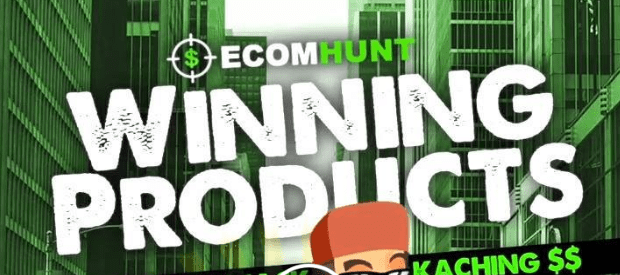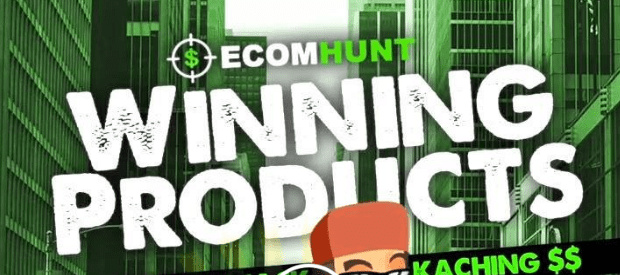 They do the hard work and then provide these products to their users on a daily basis. It's actually not about the product but the product data which serves as a guide on how you can sell the product to the actual buyer that needs them.
Ease of Use
EcomHunt is quite easy to use just like DropShip Spy. Every user will have access to daily products and product data on their dashboard. However, free members will be limited. Inside the dashboard, you'll see the various products that are available and released every day.
Once you see a product you like or a niche-related product you'll like to add to your store. Click on "show me the money" and it will bring out every related data pertaining to the product, from Facebook targeting to advert videos, links to suppliers and stores already selling the products etc.
Pricing/Membership Plan
EcomHunt basically has two plans the Free membership plan and the Pro plan. If you're staying with the free membership plan, you will have access to 2 daily products with very limited data.
You won't have access to the Facebook targeting or links to stores already selling the products or suppliers. To get all product data, free members will have to upgrade to the Pro plan.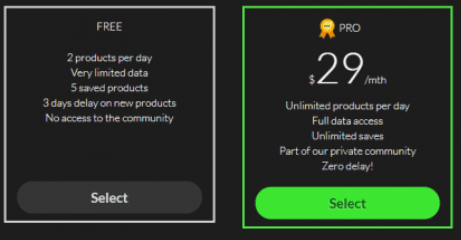 The Pro plan which of course is the second plan gives you access to everything Ecomhunt has to offer. From Facebook targeting to reviews, links, analytics etc.
The Pro Plan costs $29/month but you can get it for now at a discounted price of $20/month.
That's all for EcomHunt but I believe Dropship Spy pricing is different from EcomHunt which will be highlighted subsequently.
Webinars & Tutorials
This is one of the cool features of EcomHunt and why it's a bit different from Dropship Spy. They took the time in putting their user through the whole process by providing webinars and tutorials for them.
Since more and more people are trying to make more money and most of them have little or no knowledge about dropshipping. Having access to the EcomHunt tutorials and webinars will prove to be very helpful.
However, the downside to this is that most of the webinars and tutorials are only available for the pro members. Being a free member means your access to this will be limited.
But the value acquired is actually more, compared to the paid price. So it's a win-win situation because it's totally worth it.
AdHunter Chrome Extention
This tool by EcomHunt is far too amazing! The chrome extension is available for both free members and pro members.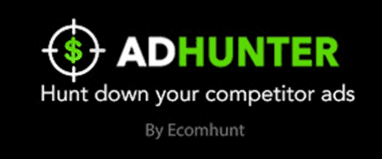 What it does is that it allows you to find active competitive ads on Facebook while you can then use the template to re-run your Facebook ads. It shows you the traffic amount, the targeted location of the ad and how long it has been running.
The chrome extension is absolutely free, but to use it, you need to be an active user of EcomHunt either a pro or free member.
Additionally, besides the AdHunter extension, EcomHunt also provides Facebook ad information alongside their winning product every day.
This includes links to Facebook ads for the product, Facebook ad interest and targeting and a few other information about the product.
Product Profits & Analytics
This feature will let you know how much you'll be making on the product. It will show the profit margin how much you'll be getting the product from AliExpress and the average price the product is being sold.
With the profit stats provided by EcomHunt, you will be able to plan your business. Not only that, you know how much you should invest in Facebook ads and your potential return.
The product analytic on the other hand will let you know how well the product is doing generally. This is in terms of social media and user experience.
In terms of social media, you'll be provided with the total number of shares, likes, and comment the product is having.
Finally, as per user experience, you'll be provided with reviews, ratings and votes. It also includes the total numbers of orders the product is having over time.
Literary all the work is done. What users need to do is pick the product of their choice and promote it.
Setbacks to EcomHunt
Like every other service, EcomHunt also has its shortcomings.
Free Membership
The free membership plan provides no value for the user to really gain access to their good stuff users need to upgrade to the Pro plan.
Generic Product
A vast majority of the products available on EcomHunt are generic which is not really intertwined with niche stores. Products are available for niche stores but they are limited in terms of numbers.
Read Full Review
DropShip Spy Review and Breakdown
DropShip Spy just like EcomHunt is a tool for searching for winning and hot products. It works by looking for products that are selling or getting much attention on social media.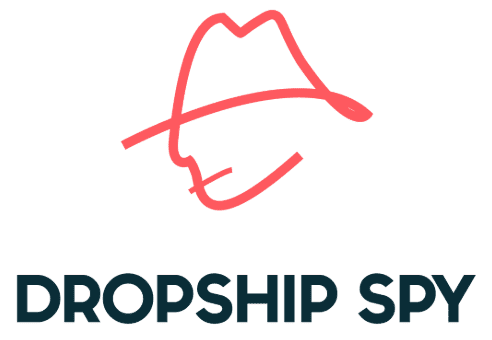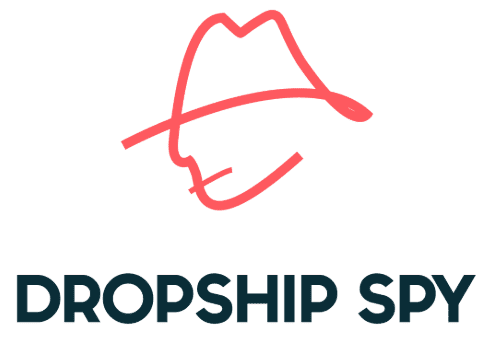 These products are available to members or users of DropShip Spy on their account dashboards.
Ease of Use
When it comes to user experience and account interface, DropShip Spy has a cool design. This design makes everything easy and straightforward to use.
Upon login, you'll see their various features which are hard to miss. From winning products to Facebook audience builders, Instagram influencer research etc.
Even a newbie can easily move around the dashboard and understand everything Dropship Spy offers it, members,
Pricing/Membership Plan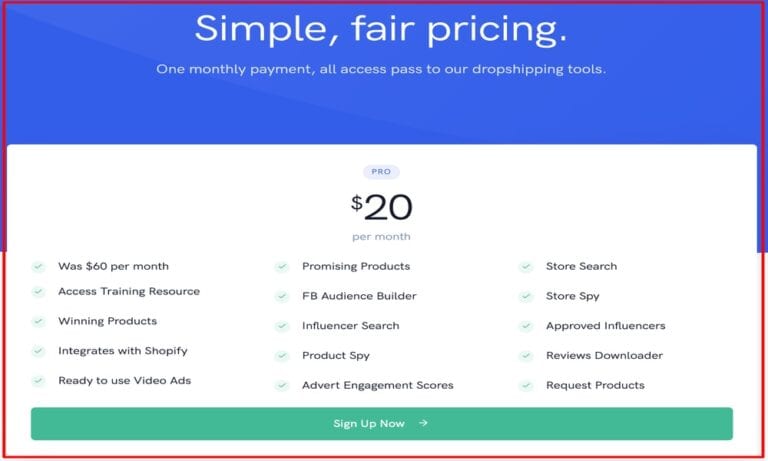 The Dropship Spy currently reduced all their pricing plan to a single plan of $20 per month from the previous 3 plans they had as a result of the ongoing promo.
This means with $20 you can access all the available features on the platform. However, you can also check the current Dropship Spy Price here, if there's any recent update.
Facebook Audience Builder
This is one of the tools that attract me to DropShip Spy. It's a tool for running a specific ad. Let's say you are running a Facebook ad for a niche product and you have no idea of where to start.
The Facebook Audience Builder tool will show you related interests to that particular product.
With tools like this, you need not worry even if you are just starting with dropshipping and Facebook ads altogether. Inside the Audience builder, you will have access to the most recent Facebook targeting options. So you can easily choose your product niche.
Not alone will this save you the cost of running untargeted Facebook ads that will end up wasting your money. It will also save time and allow you to do other things for your business.
Amazon Review Downloader
This tool allows you to download reviews of products from Amazon to your online store. With the review available your customer confidence will increase toward the product and they might end up buying your products.
The essence of review cannot be overemphasized it's very important for every online store. Using Dropship Spy, you can easily copy any product review link and download it for your online store.
Once the reviews are downloaded you can then upload them to your online store with just a click using the CSV file.
Product Profits and Analytics
On each of the products, you'll be given the product description, the buy and sell price and of course the potential profits you will be making on the product.
Not just that, even the social media engagement of the product.
This will let you know how well the product is doing on social media. This includes the views, comments, and total number of shares.
On the supplier side, you will see the total number of the product order, the feedback score, no of reviews, product rating and a few other stats.
From here you'll also know if the product is a having the ePacket option, free shipping or any other shipping methods available etc.
Finally, you will be given links to stores selling the product, which include Amazon and eBay. This, in particular, will help you see what they are charging for the products.
Dropship Spy Drawbacks
On the other side of things, not all is sunshine and roses when it comes to DropShip Spy.
Generic Products
You might find Dropship spy not really helpful. This is if your online store is a really specified niche store. That is, you only deal with a particular set of products. You might find some of the products helpful but the amount of product you can get will be limited.
Facebook Targeting
The targeting doesn't always work accurately, but I believe with the interest provided user can easily modify it to even convert more.
Free Membership
This feature is very limited as such it adds no value and I believe the prices for the real plan can still be brought down.
FAQs about EcomHunt Vs Dropship Spy
Let's look at some of the questions people have about the Ecomhunt vs Dropship Spy review.
Which is better; Ecomhunt or Dropship Spy?
If you are trying to conserve money and at the same have access to more then I'll suggest you go with EcomHunt.
Dropship Spy, on the other hand, is cool and has various features that could help your financial state as regards dropshipping so you could as well give it a trial.
Is there a free version of Ecomhunt or Dropship?
Yes. Both Ecomhunt and Dropship spy has a free version that you can try for a while.
Ecomhunt vs Kartra: And the Right tool Is…  
As you can see they are practically similar in functionality and also what they offer. But they come in a bit different features.
If you are trying to conserve money and at the same have access to more then I'll suggest you go with EcomHunt.
Dropship Spy, on the other hand, is cool and has various features that could help your financial state as regards dropshipping so you could as well give it a trial.
But I love to spend as little as possible to generate the maximum return. What about you? What do you think is it Dropship Spy or EcomHunt?
That's it on Ecomhunt vs Dropship review, what are your thoughts on this let's hear it using the comment box.