How To Find Clients For Drop Servicing 2023: [Step by Step]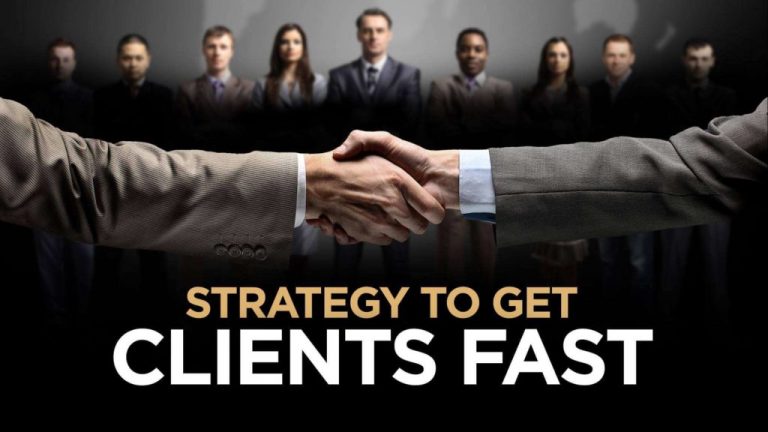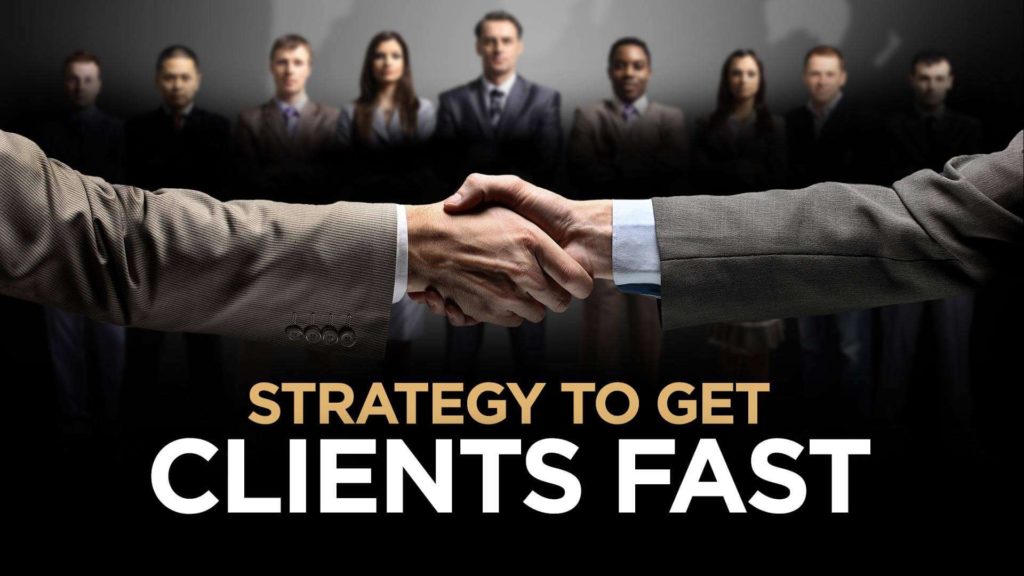 In today's post, I'll share with you how to find clients for Drop servicing. I think this is vital for any Drop servicing business.
No clients mean no money!
Starting a business is one part of the equation. Getting people to pay for what you are selling requires another skill.
And just like every other business out there, you need these skills also to crush it in Drop servicing.
So in this post, I'll be sharing with you different ways to get drop servicing clients to boost your sales.
If this is what you want, keep reading to see the different ways to get clients for your drop servicing business.
If you would like to Automate your Client Acquisition routine and be 100X more productive when it comes to getting and closing clients for your drop servicing business…

I'll recommend Go High Level Software.

This software consolidates and automates a multi-channel outreach approach for your drop servicing business. Meaning you can scale, track and optimize your outreach campaign with other marketing tools inside the software.

Here's what you can easily do with Go High Level Software:

Prepaid appointments with clients
Easily Request Reviews From Clients
Website Chat Widget
Unlimited Campaigns For Clients Acquisition
Automate Client Acquisition and Onboarding
Client Retention System
SMS Marketing
Email Marketing
Voicemail Marketing
Sales Funnels
CRM
SEM
SaaS
And much more…
You can learn more here about Go High Level!
Here Are The Best Ways To Find Clients For Drop Servicing:
Through Cold Email
Google Maps
SEO
Freelance websites
Paid Advertising 
LinkedIn
Twitter
Facebook Groups
Craigslist
How To Find Clients For Drop Servicing Using Cold Email
A cold email is an unsolicited e-mail you send to a receiver without their prior contact. Chances are you yourself have received types of this email yourself.
It could also be defined as the email equivalent of cold calling whereby the receiver has no connection with you.
Cold emails could be spam emails or not, depending on how you send the email. So, if certain steps are not followed, they may be treated as spam by spam filters or reported by the recipients.
I personally have sent several cold emails to potential clients and I've equally received tons of them. Below are a few examples of cold emails I've received: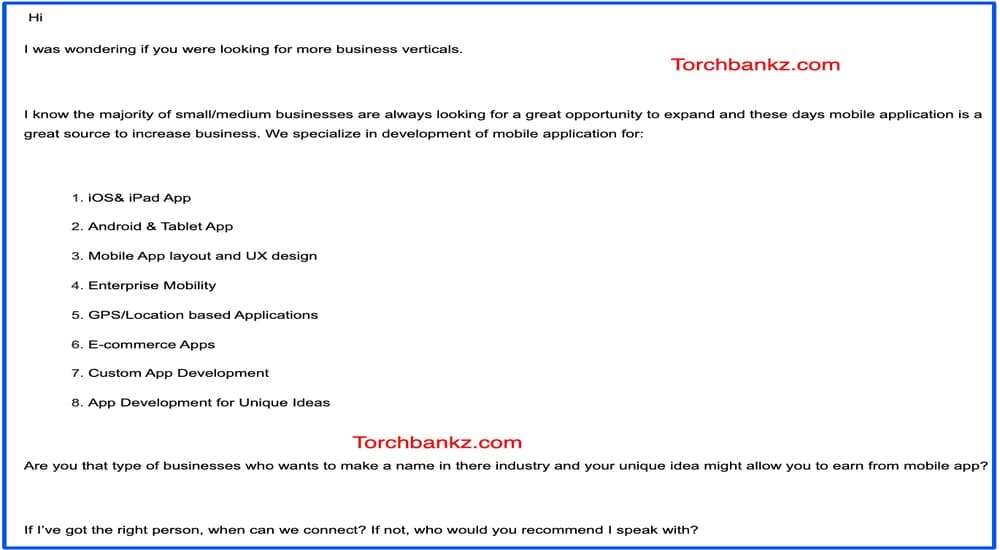 To create the right cold email and avoid being filtered as spam, you need to take the time to write the email.
Think of the receiver as yourself and send yourself the kind of email that will pop up in your inbox and makes you open it.
For acquiring drop servicing clients via cold calling email the free tool for this is hunter.io.
You could send emails to multiple potential clients with certain customization that lets them feel the email was directed only to them.
How To Find Clients For Drop Servicing Using Google Maps
This is another sleek way to find Clients if you use it well. The first to do here is search for the Facebook Pixel Chrome extension and install it on your chrome browser.
For this method, I'll be posing as a digital agency drop servicing Facebook for potential Clients. To get client for my Facebook ads agency I'll be using this Google map strategy.
So, make sure you install the Facebook chrome extension.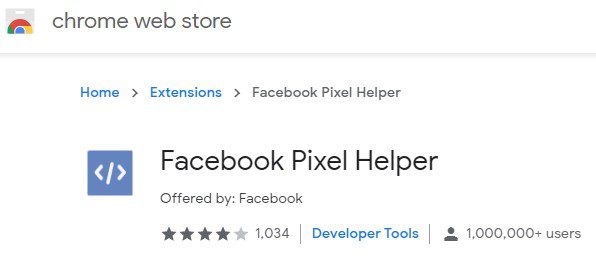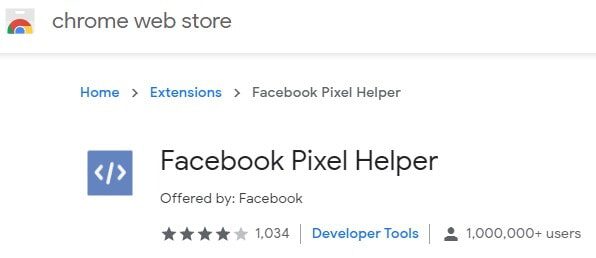 Once it's installed, the Facebook pixel chrome extension will notify you whenever you visit a website that has already installed Facebook pixel.
This means they're running Facebook ads already to generate traffic.
When you click on the Facebook pixel, you should see a notification like the image below.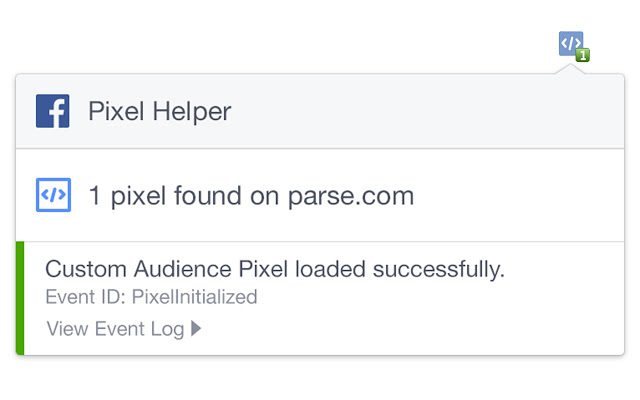 Our goal here is to search for small business websites that are not running Facebook ads yet for their business.
Once we find them, we can then contact them about the potential of using Facebook ads for their business and how we can also set one up for them.
But how do we find these small business websites?
This is where Google map comes into play
So head over to your Google map and search for any of the businesses, take, for example, Dentist.
In this case, what you'll have to do is search for "dentist, your preferred city and state".
The search result should bring out all dentists in that city, their location and website addresses.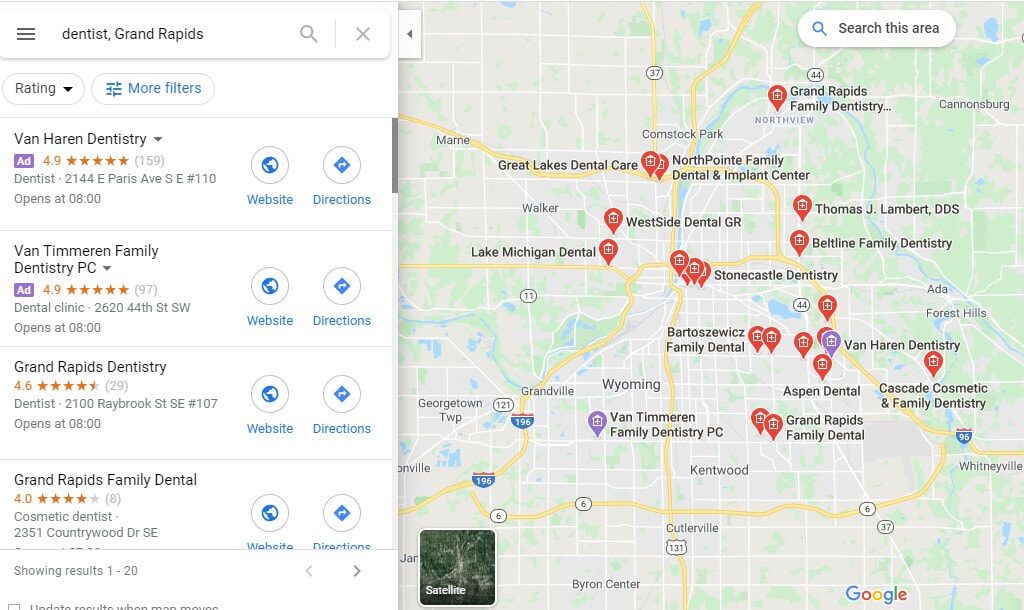 As you can see, all the red icons as seen in the image are all potential clients that can use your service.
What you'll have to do now is open as many as possible and visit their website.
Look for the ones having no pixel code installed on their website and contact them about using Facebook ads for their business.
You can contact them via their website contact page or call them if you're comfortable doing that. But mind you, not all will respond, let's say 1 out of every 10 was successful, that's still great, isn't it?
Find Clients For Drop Servicing Using SEO
If you've tried looking for drop servicing clients using all the above methods and you are still looking for more, then SEO is another advanced method to consider.
Because these might take too long to get off the ground — and will require a lot of work from your end — I wouldn't recommend starting with these yet.
Not like it won't work, it will and will also boost your authority around your Drop servicing niche. But the results usually take longer than the rest.
So how do you find clients for drop servicing using SEO?
Step 1: Get A Website Set-Up
The first you want to put in place for this to work is to have your website created. I've written a full guide on how to create a drop servicing website.
While choosing your domain name, you might want to go with a branded domain if you like, just to have a grip of what your service is a lot about.
Since this is about getting drop service clients through SEO, a branded domain will help.
This way, your website can easily rank for the keywords your drop servicing business is all about.
Before you do this, I'll suggest you take the time in choosing the niche for this drop servicing business.
Because you'll be playing the long-term investment on this.  
Once you're ready to set up your website, you can use Bluehost to host and get a domain for your website and equally read my guide on how to set it up. 
Step 2: Set Up A Blog
Now that you have a website, the next thing you want to do is have a blog set up on your website for content publishing.
The goal of the blog is to generate traffic to your website through the blog contents you're publishing.
People reading your content are most likely going to be people interested in what you're selling.
This way, it will be easy for them to order your drop servicing products.
The best thing about this method is that, once it's set up correctly, you'll be able to generate sales for free without spending money on ads.
However, you do need to do keyword research around the services you want to be selling on your website.
More on this in the next step.
Step 3: Do Keyword Research
The goal of the keyword research here is to find keywords around what you want to sell on your website.

Take for example if you're drop servicing Facebook ads, the above keywords are some of the keywords you want to rank for.
And if you're into logo designs below is another list of keywords you might want to target.
What you want to do after researching your keywords is to create content for these keywords.
You can either Hirewiters to write them for you or use a tool like Jasper AI to writer the content automatically.
Once you start ranking for those keywords, your drop servicing business will get more clients organically and you'll make more sales for FREE.
By the way, for the keyword research, SEMRush is actually an amazing tool you might want to look into… 
Find Clients For Drop Servicing Using Social Media
As a business owner, it's your job to find clients for your drop servicing business.
With over 3 billion people using social media worldwide, I think there is a good chance that your target client is using one or more of the social media platforms.
Therefore, what are the ways on how to get drop servicing clients using social media platforms? 
#1. Facebook Groups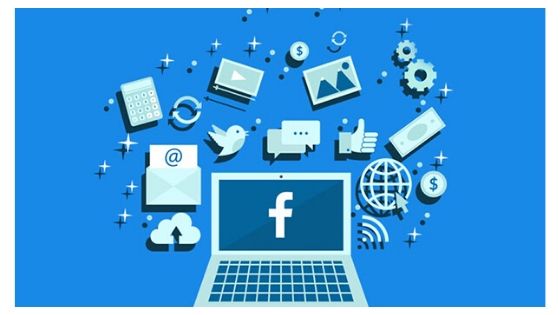 A Facebook group is a community of people who connect virtually over a common interest.
It could be Facebook groups for small business owners, marketers, bloggers, Artists and so on. How then can you leverage Facebook groups to find potential clients for your drop servicing business?
The first thing you want to do is join Facebook groups where you can find your target clients depending on your drop servicing niche. 
Once you join these groups, you'd want to make it your job to post valuable content on the groups and interact with others' posts. Show up in the groups consistently and register your expertise in the mind of others.
This way, the group member will become familiar with you you and clients will be easy. Having them refer thier friends too will also be easy because the trust is there already. 
Finally, make sure you have your lead magnet ready and share whenever any opportunity arises.
Some groups have promo or advert day. The moment that promo window is open, do not hesitate to share your lead magnet. Having registered yourself as an expert on the group, people can easily sign up for your lists.
#2. Twitter
Twitter is one of the popular platforms that enhance personal relationships with prospective clients. Trust me, you need to take it serious if you want more drop servicing clients for your business. 
How can you find more drop servicing clients on Twitter?
Be enlisted in the Twitter directories. Twitter directories help you to easily find influential people.
Optimize your Twitter Profile. Your bio should give an insight into what you do. You can also include a link to your business website in your bio. It helps to drive traffic to it.
Use the Twitter Search to look for words relating to your niche. It will bring up conversations and people in that line of service. You can then engage with their tweets and send a message to them after
Build your followership. While building followers, always note that it is quality over quantity. You should get people who have an interest in what you do- that's quality.
Post quality tweets. Keep your profile interesting and valuable
Engage in meaningful conversations- especially those that are relevant to what you do. Don't only tweet and leave. Engage with other people's tweets.
Use the right hashtags. Hashtags help people locate posts easily. See what hashtags people are looking for and always include them in your tweets.
#3. LinkedIn
LinkedIn is one of the best B2B platforms for business owners and those looking for different categories of clients.
As it is, LinkedIn has over 740 million users. It has over time been seen as a platform that generates results.
Seeing how much of a valuable tool LinkedIn can be to your business, how do you attract drop service clients from LinkedIn?
Make your Profile Professional. LinkedIn is a professional platform and that means every activity you will carry out should depict professionalism. By this, you should-
Upload a professional headshot
Pay attention to your headline. This is the next section clients see after seeing your picture. The headline should capture your service keywords.
Spice up the bio section. You could also call it the "about" section. Craft that section creatively such that any client that visits can have a detailed view of what you do.
Post valuable content regularly. If there is any platform where valuable content works like magic, LinkedIn is one. Once your content is found valuable, clients will visit your profile. When clients see that you offer the service they need, they come to you. You should also engage with other people's posts.
Share Testimonials. Share reviews of clients on your past works. It imposes more trust in your brand.
Send connect requests to influencers and potential clients. Engage with their content for a while. Thereafter, you can send a cold pitch to them.
Find Clients For Drop Servicing Using Craigslist
Craigslist is a great resource for entrepreneurs who are looking for new clients for thier drop servicing business. It is one of the websites that has existed for a very long time.
It works just like local listings.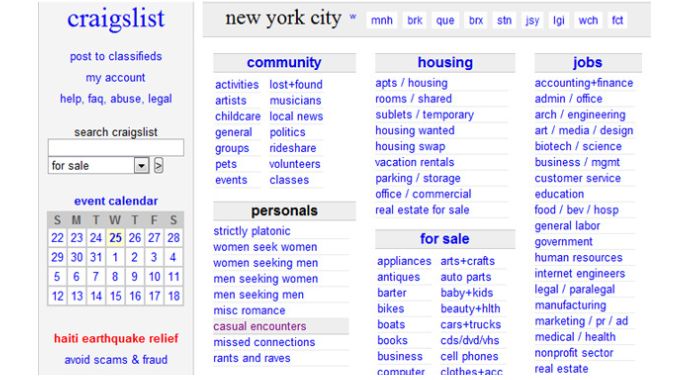 Being a platform that is widely used, there is a need to position yourself smartly in such a way that your target clients will be able to locate your products or services.
Here are some practices that can position you right before your clients'
Verify your craigslist account. As a widely used platform, a lot of people come there to post random things. To make yourself trustworthy, you must verify your craigslist account.
Do not over-post. As a business owner, you might be tempted to throw in a lot of ads on the website. Rather than randomly posting ads, you can strategize and keep the number of ads to around 2 per day. It makes your brand look more professional.
Create Catchy Headline. Headlines have always been known to make people stop in their tracks. Therefore, write a good headline for your ads
Include relevant keywords.
Keep the ad content concise and easy to read.
Use professional and high-quality images. This is another way to draw clients' attention to your ads.
Always include your contact information in your ads. It could be your email address or phone number
Find Clients For Drop Servicing Using Freelance websites
Over 36% of the US work force is made up of freelancer in 2020 which is growing by the day. Basically what this means is that there enough job to go around for freelancer, the only issue here is the competitive price.
Using freelance website like Upwork, Fiverr to find clients for drop servicing is easy, the issue is joggling around competitive pricing on the platforms.
What you simply want to do here is create as many as possible accounts on these freelance website then sell the services among different platform to make your profits.
Take for example you got a client on Fiverr to do a logo design, what you'll do is look for another freelancer that'll charge lower than you're changing to get the job done for you.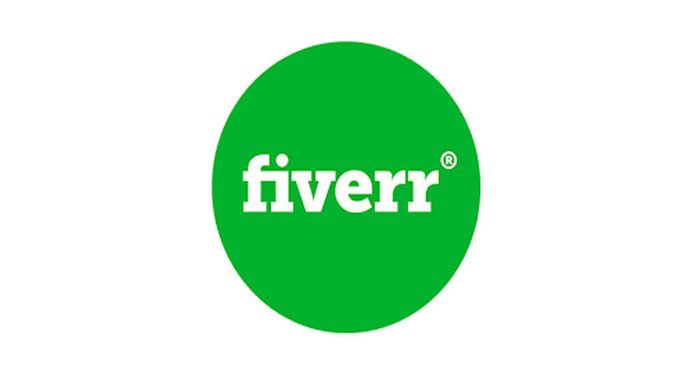 So for any of the freelance website you'll be using make sure your account is top notch.
Let assume you want to create an account on Fiverr.
The first thing you might want to do is take the time to explore the platform.
You want to take the time to really explore your competition as a freelancer, get the pricing right, how the 'gigs' work, what people are offering, and how to make a good profile.
This will all make setting up your Fiverr account a lot easier.
Other Freelance website includes:
Fiverr
Toptal
Jooble
Freelancer.com
Upwork
Flexjobs
SimplyHired
Guru
Behance
99designs
Dribbble
People Per Hour
ServiceScape
DesignHill
TaskRabbit
How To Find Clients For Drop Servicing Using Paid Adverts
Now paid advertising is on another level and this is for the pros.
Before you get started with Paid Adverts, you need to make sure the service you want to sell is really converting.
If not you might as well waste a lot of money on advert.
What is Paid Advertising?
This is you simply paying for traffic to what you're selling or paying someone else to promote your service or product to their audience on your behalf.
Just like every other business, you need to re-invest in your drop servicing business to get most of it.
And this can be easily done through paid advertising.
There are so many ways to promote your services and of the best method is through bidding for keywords on Google,  just like PPC keyword types.
Here's a good example: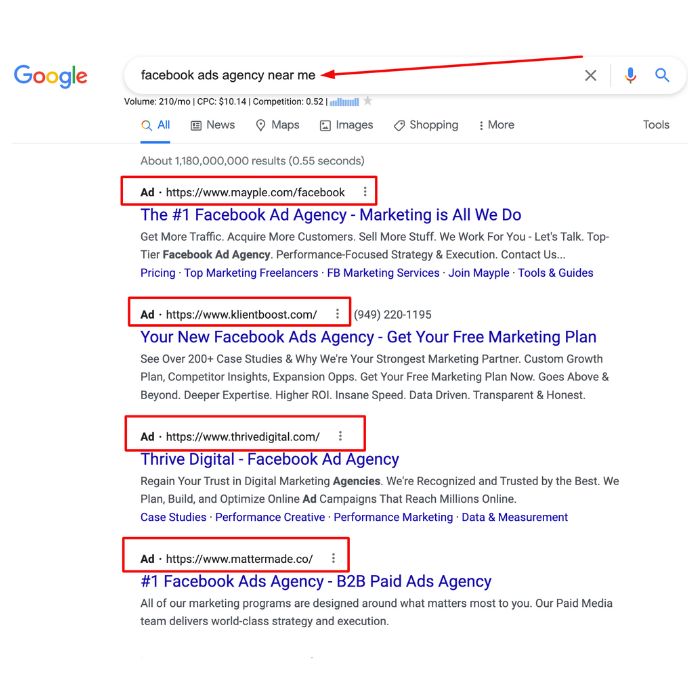 Depending on your location, you can decide to target people around you or run worldwide ads. 
If you want to opt-in for paid adverts, you definately need automation tools and sale funnels to convert every visitor checking out your adverts. 
Its no new that not every visitor checking your adverts will buy immediately. But what you can do is work them through your sales funnel and convert them later. 
This could be as easy as SMS Marketing or Email Marketing and many other means that you can use with Go High Level. 
Other platforms you can use to promote your drop servicing business includes: 
Facebook
TikTok
Infuencer platforms 
Reddit
Quora
Instagram
Twitter
Linkedin
And few others. 
Conclusion
Starting a drop servicing business or any business generally is not hard but sustaining and growing the business is what set you apart.
To grow your drop servicing business, you need loads of clients working with you on a regular basis.
Which is why I just share with you how to find clients for your drop servicing business.
To get the best of this, you need to work smart and set smart goals. And to easily do this you'll need automation tools.
I recommend Go High Level because this will help you run a professional drop servicing business.
It helps with Clients acquisition and retention. Best part is you can try if for free here. Check it out and let me know what you think.
So that's it on how to get drop servicing clients. Let me know what you think about this post using the comment section.