Funnel Scripts vs Automatic Script: Best Copywriting Tool?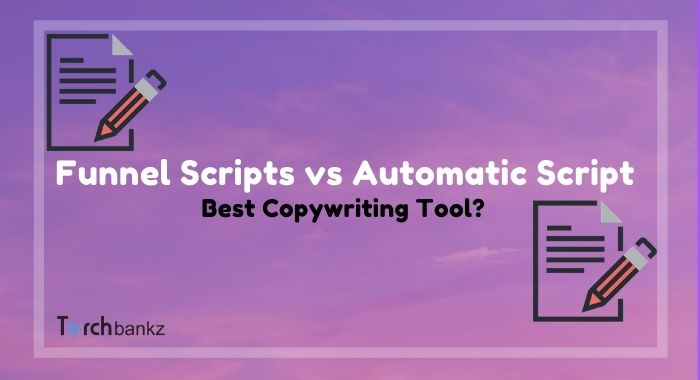 Today I'll compare two great copywriting tools, Funnel Scripts vs Automatic Script to help you determine the best or the suitable among the two for your business.
How would you feel when you have a sales page with copywriting that converts almost every traffic that visit your landing page?
Great isn't It!
Well, that's the exact feeling you get when you have the right copywriting tool in your marketing arsenal doing the fighting for you.
Truth be told, it's not easy crafting and drafting out those words yourself, some might look good to you but you're still not sure if it's going to compel your readers.
Writing a perfect copy requires lots of practice and reason plus plenty of time most especially when copywriting isn't your 'A' SKILL.
And time wastage isn't a good luxury for your business, which is why we are looking at these tools (Funnel Scripts vs Automatic Scripts).
In this post, we're going to highlight their features, pricing, pros, and cons compared against each other in other to provide you the right information needed about the two software.
So at the end, you should be able to make an informed decision between the tools based on what you want for your business.
But before that, let's define what both software is and how they work. Let's start with Funnel Scripts.
What Is Funnel Scripts?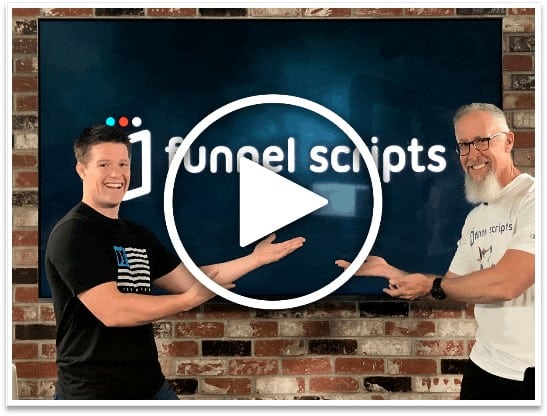 Well, as you may have known, Funnel Scripts is a SaaS software that's used for generating sales copy. It was designed by Russell Brunson and Jim Edwards, two marketing gurus.
These two share their effective and ideal draft scripts to help individuals create persuasive marketable sales copy that increases traffic and lead conversions.
This product is under ClickFunnels and the sales copies individuals create are based on their target audience, customer needs, challenges, and issues.
Some of the features you get by purchasing Funnel Scripts include;
Fillable Forms- each script has them and they include guidance on how to use them.
Downloadable Script Wizards- you are given four of these which are Perfect Webinar Wizard, Star, Story, Solution Wizard, Video Sales Letter, and Easy Survey Wizard.
Various Scripts- this includes Facebook ads scripts, sales scripts, video sales scripts, opt-in scripts and the Perfect Webinar script that's has made Russell Brunson many profits.
Training Videos- each script includes a short video for guiding users on how to use it and monthly training calls.
Live Training- it comes after every 30 days and is the best way to use this software for your business.
Note that this platform makes it possible to create various copies including:
Headlines
Email scripts
Call-to-Action copies
Sales copies
Ad copies
Webinar opt-ins
Lead
capture pages
Product descriptions
Email subject lines
Video sales letters
With AI copywriting software like this, you don't need copywriters since it provides custom sales copy for all aspects of your business. Funnel Scripts generates these sales copies by combining pre-written sales copies with the user information that he/she keys in about their product, its benefits, etc.
If you sell products and want to capture leads online, you'll find this platform very useful. Note that a sales copy is an integral part of online marketing.
By using Funnel Scripts, you can create an impressive copy all by yourself. This software is designed for busy cash entrepreneurs who need compelling sales copy without spending too much on a copywriter.
What Is Automatic Script?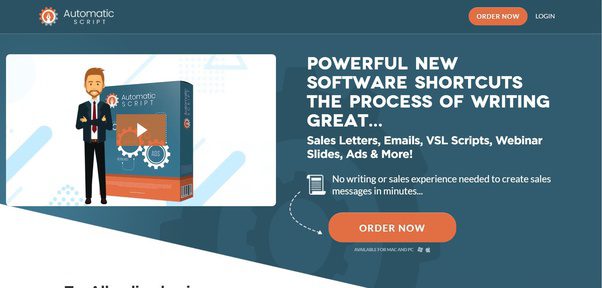 Like Funnel Script, this is also a SaaS-based software tool that uses the minds of various world's best copywriters to create excellent sales copies.
With Automatic Script, you can create content that will compel users to take a specific action that earns you a significant amount of revenue. This tool has several copywriting formulas that have been developed by great well-known copywriters.
You can use it to create sales letters, video sales letters, full-blown email series, headlines, email subject lines, call to action, and Facebook Ads.
Automatic Script can be used by all businesses regardless of their niche and size. Whether you're selling a digital or physical product or service, or you simply want to give something away for free, you can use this platform to quickly do that.
Many businesses fail because they're unable to explain the benefits their products have better than their competitors. It's why compelling sales copies are necessary for all businesses.
However, since not many people have excellent copywriting skills or cannot afford to hire a copywriter, that's where Automatic Script comes in.
With this software, you can create a great sales copy all by yourself saving you the time and effort of writing one yourself and the expenses involved in hiring an expert copywriter.
It integrates the minds of the best copywriters that have ever existed including Clayton Makepeace, John Carlton, Gary Halbert, etc. What makes this tool unique is that the copywriting process is automatic, just like conversion.ai and it has various script types.
Automatic Script, designed by Bryxen- the developer OF Doodly & Toonly whiteboard animation software, is best for bloggers, copywriters, and all other content creators who want to write informative, well-organized product presentations, landing pages, introduction, or any other content.
If you have a small budget for your sales copy, this is the best platform to use.
Funnel Scripts vs Automatic Script: Similarities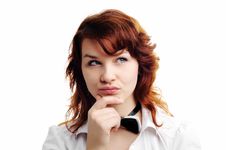 Since both of them are copywriting software products, they share some similarities. They have various script templates that you can use either of them for:
These scriptwriting software tools are designed to help individuals create copies that promote their content.
You can use it to create free report scripts that allow you to write excellent cover letters, op-in pages, and adverts. Hence you can effectively promote the Free Reports to your target audience.
Additionally, you can create creative email topic idea scripts that can be used in social media, blog posts, and articles.
If you want to create highly engaging emails that lead to lead conversion, these two scriptwriters can help you with that. Users can create promotional emails that have a higher chance of being read by potential customers.
Some of the scripts you get include Auto Email Follow Up Script for creating a copy for your entire follow-up email marketing sequence.
There are also the Teaser and Tweet Scripts that allow you to create email teasers as well as quick tweets for Twitter.
Additionally, you can create an effective autoresponder that schedules your email to follow up sequences that are to be sent to your email list.
Funnel Scripts and Automatic Scripts can help you write a killer title or subject lines. Titles play an integral role in any written material.
It is what catches to human eyes first and can either attract people to your content or chase them away. This is why businesses should leverage these tools to improve their reader engagement by making them develop an interest in reading the rest of the content.
Titles you can create include quick headlines and email subject lines. And all these comes in a unique and catchy way.
These scriptwriters allow you to create both short and long-form sales copies and video sales letters. The Long-form sales letter scripts enable you to create sales copy with more details.
You can create a more focused sales copy that includes all the essential points your product or service offers. There are also the Short-Form sales letter scripts that are in a shorter form.
Another thing you can use these platforms for is to create marketing copies. Note that these copies determine whether your product will succeed or fail, meaning whether or not you'll sell your product, largely depends on how compelling your marketing copy is.
Additionally, you can use both Automatic Script and Funnel Scripts to create bullet points for your presentation.
As such, it makes your content more engaging and convincing as your customers can easily read about what your product offers, its features, and how it relates to them.
Pros & Con of Funnel Scripts
That been said, let's take a look at the advantage and disadvantage that comes with using Funnel scripts as compared with Automatic script.
Funnel Scripts Pro's
Below are the benefits of using Funnel Scripts or better still what you'll get when you purchase the tool for your business.
#1. Bonus Modules-
once you purchase this software, you get access to these models;
Inception Secrets- this is a live session that talks about how to effectively sell a product.
Funnel Blueprints- it's a PDF file with all the templates that are in the Funnel Script application categories. This module also explains to new users how to use the various scripts and helps them determine the script that's ideal for their intended purpose.
Five Fast Funnels- it is a collection of inbuilt funnel templates that you can use with ClickFunnels
Note that these bonuses are technically hidden.
However, they are a nice surprise to users who didn't know that they existed. You can find them at the bottom of the navigation sidebar.
#2. Downloadable Wizards –
Since most people spend much time online, Funnel Scripts has an online version of this software, which is just an online application.
But aside from that, there's also the offline version that offers in-depth content and speeds up the copywriting process.
This offline version has many pre-built templates that are categorized into downloadable wizards, including Master Class Wizard, Video Sales Letter Wizard and Podcast, and Facebook Live Interview Wizard, among others.
#3. Readable & Interesting Sales Copy –
One challenge that digital marketers face with content-generating products is that most of them offer spun content. Thankfully, Funnel Scripts doesn't spin content.
Rather, it has numerous pre-built templates that are useful for all sales and marketing material one needs. You only need to input your product or service information then the tool uses it to customize templates.
Sure the copy is not extraordinary, but it is a decent one.
You'll get a readable interesting copy that has been optimized for conversions. Note that Funnel Scripts is based on proven copywriting techniques and formulas, thus it generates copies that are attractive to your customers.
#4. Copywriting Training –
Funnel Scripts offers numerous training videos that can help you learn about copywriting. But technically, if you're using Funnel Scripts, you don't need to learn about copywriting yourself.
Drawbacks of Funnel Scripts
Well, what can I say, not all is sunshine and roses when it comes to Funnel Scripts it has its own setback and few disadvantages.
It's somehow difficult to navigate through various questions in downloadable wizards.
Might Be Expensive for Some- sure Funnel Scripts costs less compared to hiring a full-time copywriter. However, it may not be suitable for small businesses that don't need many copies as they'll only spend a lot of money on it.
Some Scripts Do Not Have Any Value- most scripts generated on this software are useful. However, some won't be that helpful. Plus, the platform relies only on the information you provide, therefore, it loses the whole idea of using this software. But, this happens rarely.
Pros & Cons of Automatic Script
Now, let's take a look at the pros and cons of Automatic Script, and let's see how it faired against the popular Funnel Scripts for your copywriting.
Pros of Automatic Script
Below are the perks of Automatic Script or what you'll get when you make payment for the copywriting tool for your business.
High-Quality Scripts –
The platform offers classic scripts that are beneficial to marketers. If you aren't an expert copywriter, you'll benefit from a wide range of proven copywriting content.
Easy to Use –
You can be rest assured Automatic Script has an excellent User Interface that's sleek and modern. Therefore, creating a script on this platform is easy since the tool walks you through a simple wizard to help you get the desired results.
The platform also offers helpful videos to help new users get started. Plus, they have frequent webinars that highlight the key features of this platform.
Various Applications –
Users get access to a huge library of copywriting templates. As such, one can easily find a template that's suitable for their business.
Some types of scripts you can make include phone scripts, opt-in pages, testimonials, sample letters, call to action, order bumps, etc.
Template Builder –
This recent addition allows users to make their own script templates.
Therefore, if the script you want is not on the platform, you can simply add it. As such, you can make unique documents that stand out in the normal scope of marketing scripts.
Cons of Automatic Script
Below is the setback of using Automatic Script.
Requires You to Fill the Blanks – if you're using this tool, you'll have to fill in details of your business in your copywriting template. This cannot only get annoying but some blanks may not relate to your business hence you might not know what to write. Therefore, it can make the whole process tiring and you'll also have some tweaking to do on your final copy.
Pricing – tiers are based on the number of scripts a person will use in their database. Plus, they haven't listed how many scripts you get in each tier. Thus, determining the tier that has the number of scripts you'd likely use isn't easy.
Can't Still Substitute a Human – these days, everyone is talking about Artificial Intelligence and Natural Language Processing. Therefore, one might think that this scriptwriter can also create scripts on a similar level as a human copywriter.
But, while this is possible in the future, we're yet to see that. Even with the many options that this tool has, it can't tailor copywriting as per your needs exactly, something that a human copywriter can do. You might, therefore, need a human copywriter to do the final tweaking of your copy in some instances.
Funnels Scripts Vs Automatic Script: Pricing
Let's compare both software in terms of affordability and pricing structure. If you're really tight on budget, then I'll advice you been on the lookout for one with a friendly price tag.
Funnel Scripts Pricing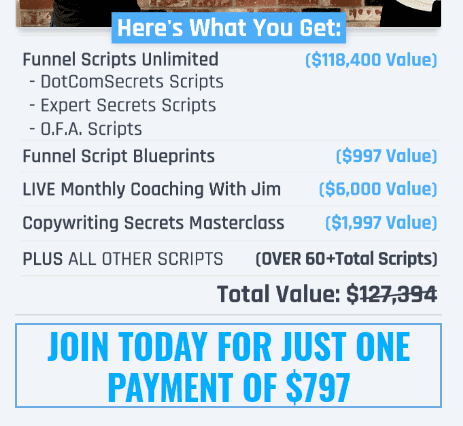 Funnel Scripts has only one pricing lifetime plan that costs $797. This subscription gives you access to all features and bonuses the platform has to offer.
Previously, there was an annual pricing plan that charged $66/month. However, it was replaced by this lifetime price.
Automatic Scripts Pricing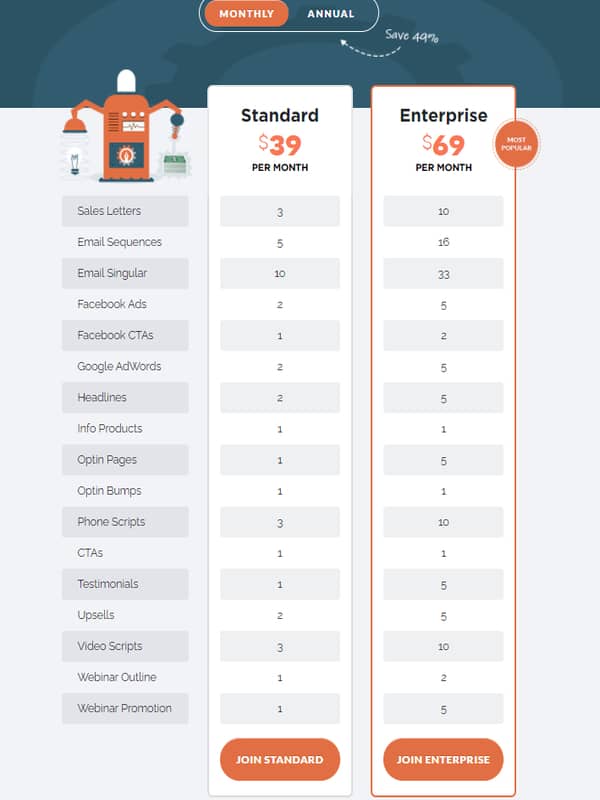 Automatic Script has two pricing plans. There's the Standard version that costs $39 per month if you pay each month and $20 per month for the annual payment.
Some of the features you get with this version include 3 sales letters, 5 email Sequences, 2 headlines, 2 Google AdWords, 1 Facebook CTA, 2 Facebook Ads, and 10 Email Singular.
There's also the Enterprise version that costs 69 per month and $40/month when you pay monthly and annually respectively.
Features on this version include 10 sample letters, 16 email sequences, 33 email singular, 5 Facebook ads, 2 Facebook CTAs, 5 Google AdWords, and 5 headlines.
Funnels Scripts Vs Automatic Script: Which Is Better?
Both Automatic Script and Funnel Scripts are great scriptwriters. You only have to choose one depending on your needs and budgets.
Now, since Funnel Scripts offers only a lifetime plan, it may not be suitable for small businesses, which calls for any funnel scripts alternatives out there.
And in such a case, you'll be better off with Automatic Scripts as you can choose from their two versions.
But, if you're a large enterprise that frequently needs sales copies, paying the lifetime price for Funnel Scripts can be your best bet.
However, I'll love to hear what you have in mind about this in the comment section. So that's it on our Funnels Scripts vs Automatic Script.
Which one is it going to be?
Or