GoHighLevel Affiliate Program: [Earn $1,429 Per Sign-Up]
Overview
The GoHighLevel Affiliate Program pays you a whopping 40% recurring monthly commission every time you bring a paying customer to the platform.
Also interesting is that Go High Level pays you an additional 5% recurring monthly commission for every customer you refer that refers another customer.
Pros:
Cons:
GoHighLevel affiliate program is one of the few amazing high-ticket affiliate programs you can promote and get RICH.
GoHighLevel Affiliate Program pays 40% recurring affiliate commission on all their monthly and annual plans, allowing you to earn up to $1,429 per sign-up.
You can sign-up to promote Go High Level as an affiliate in two ways;
The second method gives you more option than the first one. In terms of Payout, support and the likes. The payout for the first one is limited to PayPal.
If you're new to Go High Lev and you have little to no knowledge on how Go High Level works I'll suggest you go through my in-depth review on Go High Level.
GoHighLevel Affiliate Program [40% Recurring Commission]
Here's a link to the Go High Level affiliate Sign-Up or simply start a free trial for 14days and automatically become an affiliate from within your account. (Recommended)
Once log in, Go High Level offers free training on how to get started with the platform and easily make money using thier software. All these are in inside your account once you've signed up.
GoHighLevel Overview
High Level is an all-in-one online marketing tool for agency and small businesess that hit the market in 2018.
It offers everything that you need to market and automate your business online and attract more visitors.
It's a platform that offers and substitutes Software like:
CRM
SMS Marketing
Auto-responder
Sales funnel
Website builder software (e.g landing pages, squeeze pages, sales pages, thank you pages, product launch pages, checkout pages, video sales letter pages, and more)
Online form builders
Membership portal builders
Campaign analytics platform
Advanced marketing video hosting system
Shopping carts
Helpdesk ticketing systems, including live chat
Split testing and link tracking software
Calendar and appointment scheduling
Affiliate management system
Custom programing to seamlessly integrates all of the above
How To Promote GoHighLevel Affiliate Program
Irrespective of any method you'll use, the best way to easily sell or promote Go High Level and get signups to have them retained at a longer period of time is to incentivize them.
You can do this by providing support, extra tools, or resources they would need to grow their agency business or small business and make more money online.
Now Let's go through the way you can promote Go High Level and make money.
#1. Through Email List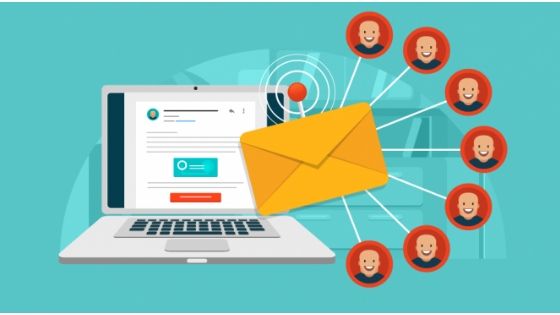 Email marketing is one of the best ways to promote any affiliate program and Go High Level affiliate program is not excluded.
However, you must understand the basics of what you're doing and not just spam your email list to death.
There is a popular saying that says "the money is in the list" but TRUST me, there won't be any list if there's no relationship.
Rather than focus on the list, focus on building a relationship with your list, and then afterwards you can pitch them with your affiliate offers.
Below are 3 Email Marketing Tips to Promote Go High Level Affiliate Program:
#1: Build a Relationship with Your List
By now you should understand the money is not in the list but in the relationship you've built with your subscribers.
Your emails should not be all about promotions and affiliate links. You'll need to send out free and quality content to your list and educate them about the subject matter.
You can do this by:
Listening to them
Earning their trust and
Offering them valuable information for free
It's after you've must have built your relationship and they know who you're that you can then start sending promotional emails.
The good thing is, there are plenty of done for you campaign on Go High Level that you can use to your advantage. Thus, saving you plenty of time to do other important stuff around your business.
#2: Encourage Reply
Adding your email address or contact information at the end of every email makes you stand out.
This gesture makes them know you're real, most especially when they contact you and you reply to them.
Most subscribers are used to gurus not replying their emails, but if you can create the time and reply to emails that were sent to you.
Then you've earned their trust and most importantly built a relationship with your list.
#3: A/B Split Test Different Subject Line
This allows you to understand how your list responds to your emails. This option is also available on Go High Level and you can equally access it via your 14days trial.
You can send the same emails with different subject lines to a certain percentage of your email list and see how they react to it.
This will let you know the subject line that attracts a more open rates compared to others and knows how to manage them.
#2. Through Facebook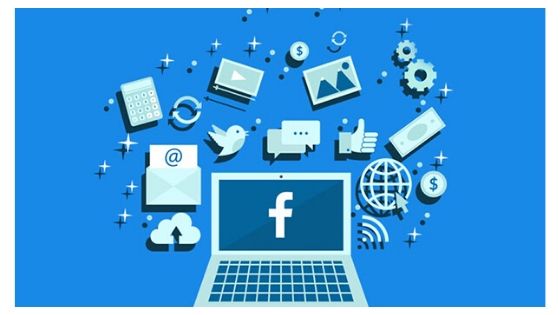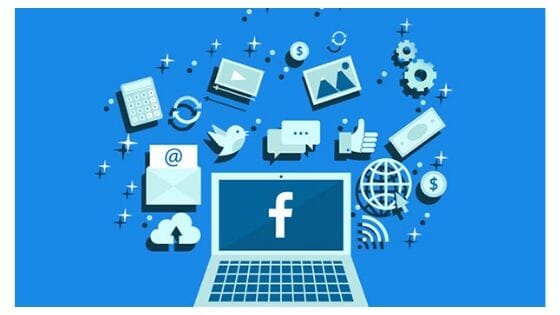 Facebook is another huge platform to earn huge commissions via Go High Level affiliate if it's done the right way.
Facebook is a huge platform with over 4 billion audiences that offers great potential for marketers that can tap into it.
You can earn affiliate commission promoting Go High Level affiliate with Facebook in two proven ways:
Facebook Groups
And Facebook Ads
Your Go High Level affiliate commission will reach the sky if you can properly tap into these.
#1: Facebook Groups
Most of us are already familiar with how Facebook groups work. All you need to do is create a Facebook group around a problem that can be solved with Go High Level Software.
However, you need to portray yourself as an expert in that field and offer free valuable content. Then as a solution, you can then introduce Go High Level platform with your affiliate link as a solution.
Go High Level is an all-in-one platform, so they offer solutions as a replacement for much software in a more affordable way.
Yours is to think about the niche and area you want to establish yourself as an authority. Then offer content for free and finally introduce your affiliate link.
This can really go a long way when you provide highly engaging content with your group members and interact almost on a daily basis. A good example can be seen from the image below…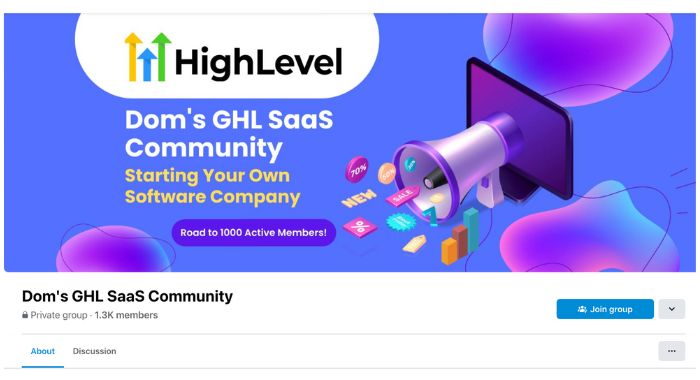 #2: Facebook Ads
There are various ways at which this can be done. You could run Facebook ads to collect leads of potential Go High Level users.
And you can equally do this using the Go High Level emails and landing pages features from inside your Go High Level account.
However, I feel that's too direct.
It'd be best if you run an advert to a certain niche… let's say small business owners and offer a solution on how they can scale their business via sales funnels.
A video ad is mostly preferred because it's said to convert the most.
Get a video that summarizes everything you're offering for free and collects their leads then walks them through your email sequence educating them about their business scaling.
Make it as thorough as possible and offer everything for free.
For those that took an interest at the end of the email sequence, you can then offer Go High Level software for them to kick start their business.
Mind you, this isn't limited to small businesses it could be for:
Interior decorator
Dentist
Restaurants
Gym owners
Home repairs
Golf course
Mechanic
And many more…
All these are solutions you can market to potential Go High Level users and earn your commission for every referral made.
Here's a free Facebook Ad webinar for those that want to take their Facebook ad to the next level.
Though YouTube Channel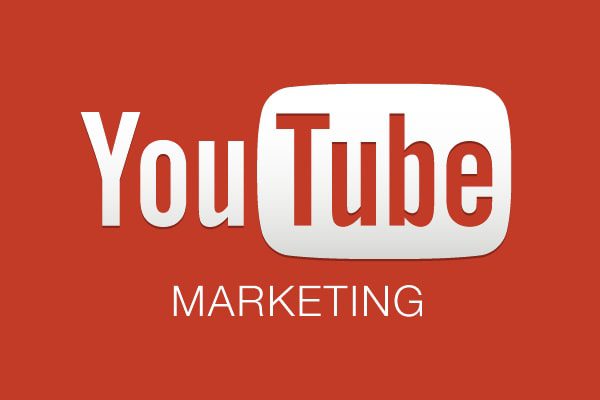 YouTube is known to be the second biggest search engine with billions of views. Best part?
It's absolutely free to set to set-up. You don't need to buy a domain or set-up hosting you just need an account with Google and you're all set.
So how can you promote Go High Level on YouTube?
This might not be simple if you don't like showing your face on the screen. However, you don't need to because you can just share your screen.
You can promote Go High Level affiliate by creating how-to videos about any business that involves using Go High Level.
You could also create Go High Level reviews, comparisons and the likes. Below are a few of what you need and what you'll need to do:
Screencast for screen record
Keywords research
Optimize your video description
Use catchy thumbnail
Shorten your affiliate URL
To make everything easy, sign up with VidIQ its FREE to use.
Before anything else you'll need a tool like screencast-o-Matic to record and share your screen for any kind of video, you want to make.
After that, sit down and do your keyword research. You can use free tools like VidiQ.
They are all free and amazing tools!
Optimizing your video description and using a catchy thumbnail will increase your ranking and equally your click-through rate.
Through a Niche Blog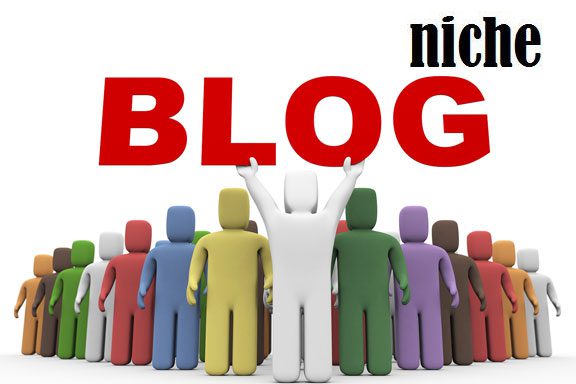 Another way to do this is by setting up a niche blog. This should not be limited to Go High Level, you could also promote similar offers and earn your commission alongside Go High Level affiliate program.
How can you make this happen?
You need to get your domain name and set-up your web hosting. For this, you can easily use Bluehost and get your domain name for free.
It also comes with a free SSL certificate and 45 days money-back guarantee just in case you don't like their service.
After that, you need to do your keyword research and get keywords you want to write content about and add your Go High Level affiliate links.
You can equally use the following:
Google Keywood Planner (Limited)
With these, you can get keyword ideas and provide content around them.
I know creating content can be a pain in the ass at times but you don't have to worry about that.
You can easily get quality content written for as low as $5 using Hirewriter.com or use Jasper AI to generate quality content automatically.
Once all of that is in place you can create content around this area:
Review post
Comparison post
"How-To" post
Case study post
Roundup post
Etc.
Through Google Ads Promotion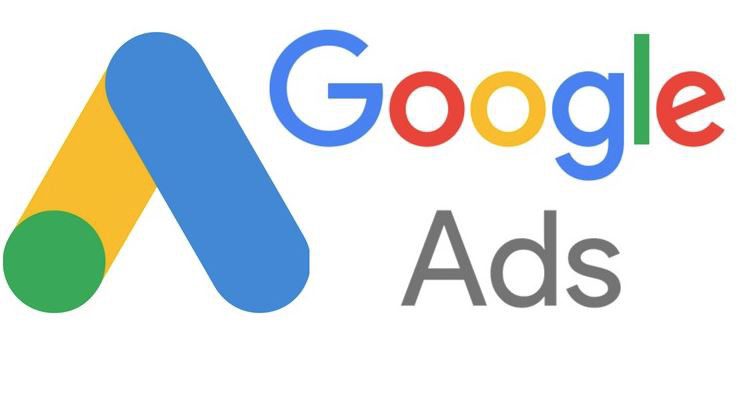 Google ad is the direct opposite of SEO which is what a niche blog is all about. Creating niche blogs means you have to create good content and get a few backlinks to boost your ranking.
These can take a few months before you start seeing quality results but using Google ads is like telling Google you need result right now!
How does this work for Go High Level affiliate program?
Well!
All you need do is bid for Go High Level affiliate keywords through Google ads and add your affiliate links.
This way, people searching for any keywords around Go High Level, so far you added the keywords will see your ad and probably click on it.
The more click-through rate you have, the more chances you have to make more money with Go High Level affiliates.
Finally, you also need to be sure Google ad is allowed on Go High Level affiliate terms and conditions. If not, your affiliate account may be terminated if it goes against their T&C.
Through Answering Question on Quora

This is another hack to generate free traffic and earn cool affiliate income at the same time.
Quora is the biggest Q&A (Question and Answer) website out there with millions of questions being asked by their users.
This method isn't limited to Go High Level affiliate offers; you can also use it to promote any affiliate program.
What you need to do is create an account on Quora if you don't have one already and look for question-related to Go High Level and provide an in-depth answer to it.
Inside your answer, make sure you include your landing page links in all your answers.
The goal is to drive traffic to your landing pages where they can actually click on your affiliate links.
Adding your naked affiliate links directly in your answer on Quora goes against their ethics and can get you blocked.
However, if at all you want to add your affiliate links directly, make sure you're using a link shortener.
I've done this plenty of the time and I'm still doing it because the result is always amazing. You can use Jasper AI to generate automatic answer to your question on Quora.
Go High Level Affiliate Commissions
The primary commission is 40% on all plans, both monthly and annual plans. Let's break it down.
Starter plan: $38.8 monthly affiliate commission
Agency Unlimited Plan: $118.80 monthly affiliate commission
Agency Pro Plan: $198.8 monthly affiliate commission
Plus 5% affiliate commission for every affiliate you referred!
You can learn more about High Level pricing plan and discount here!
Final Thoughts on Go High Level Affiliate Program
Go High Level affiliate program is actually one of the best ways to make money with affiliate marketing. They offer so many opportunities to make money. If you miss out on other affiliate program, you don't have to make the same mistake again.
No matter the promotional method you choose be it:
Email
SEO
Facebook
YouTube
Blogging etc…
You need to be consistent!
Once you're, you'll see the Go High Level affiliate commission flowing in no time. if you sign up for the 14Days trial, you'll be able to promote Go High Level automatically from within your account.