Go High Level vs Kartra: Which Is Better? [Full Comparison]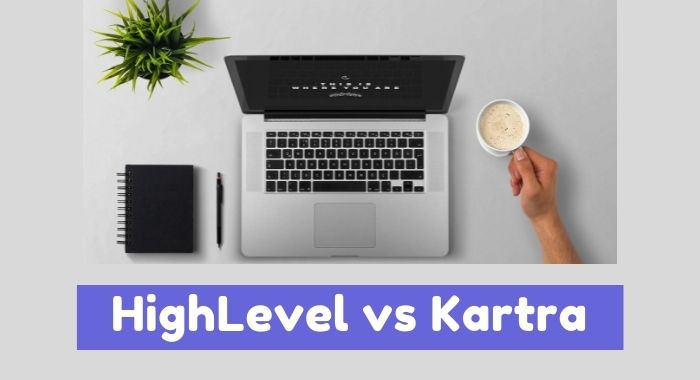 Today, I'll be comparing Go High Level vs Kartra to see how they both compared to each other and see which of the platform is best for your business.
High Level and Kartra are all-in-one marketing platforms that give you total control over your online business.
With one easy-to-use interface, you can manage your website, and social media posting, build sales funnels and landing pages and automate your emails.
Using Kartra and Go High Level, marketers don't have to constantly check a bunch of different sites and tools for updates because everything is right there at their fingertips.
However, which is better?
Katra is regarded as one of the leading all in one platform marketing automation platforms. Among other things, it lets you manage your email marketing campaigns and sales funnels.
Similarly, GoHighLevel gives you access to a complete suite of marketing tools to help you grow your business.
There are many reasons why you might choose one over the other, so you must figure out what's right for your business before making a decision.
In this review, we'll compare Go High Level vs Kartra features side by side so you can decide which one is right for you.
What Is Go High Level?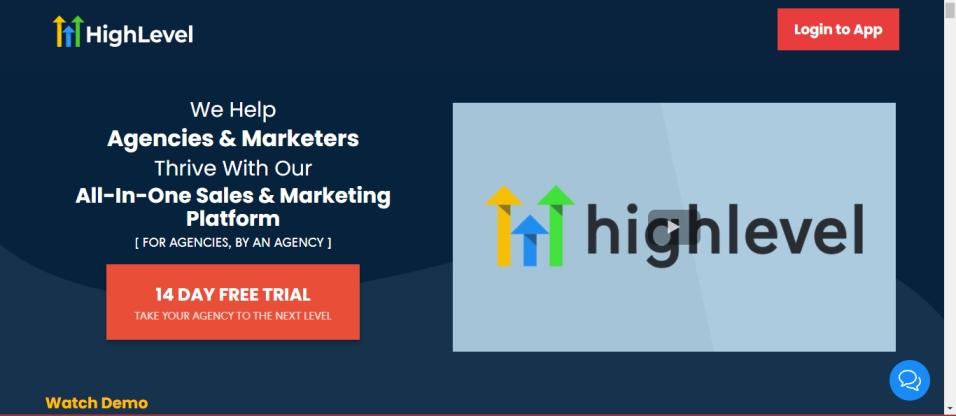 High Level is an integrated, full-suite digital marketing platform that provides marketing agency owners with all the tools, support, and resources needed to run successful marketing campaigns.
The goal of GoHighLevel is to help digital marketing agencies get more clients and reduce the reliance on 3rd party tools.
So basically, this software is for marketing agencies, business owners, sales teams, marketers, small local firms, and sales professionals searching for an all-in-one marketing tool, sales, and CRM platform.
If you're KEY on marketing optimization, then I believe High Level is the right tool for you because it comes with an amazing list of other features working together under an umbrella just to get you what you need.
Go High Level consolidates all the following into one single platform:
CRM
Funnel Building
Email Marketing
SMS Marketing
Membership Website
Call Tracking
Pipeline Management
Calendar Booking

Survey Builder

Call Recording

Shopping carts

Business Automation

Client Retention Tool

White Label Software

Client Acquisition 

Website Builder 

Lead Automation 

Split testing

Saas Builder 

Revenue Tracking 

Reputation Management 

Affiliate management system

Client Fulfilment software 
Features of Go High Level
Go High Level offers the following tools and features:
#1. Website builder
High Level comes with a simple to use website builder to help you design and build a complete website. You can build from scratch or choose any of the High Level's predesigned themes.
Using this platform, users will not have to worry about building a website from scratch, paying for a developer, or dealing with complicated website building platforms. 
#2. GoHighLevel Funnels
High Level includes features such as surveys, forms, and landing pages that enable you to create a complete sales funnel. By using a well-designed and complete funnel, you can gather information, keep customers engaged, and prevent them from leaving at any point along the funnel.
Go High Level's sales funnel builder is very easy to use, thanks to its drag-and-drop interface. It is a viable alternative to more expensive sales funnel builders such as ClickFunnels, GrooveFunnels, and Kartra.
WitIn GoHighLevel, you can build any type of funnel, collect leads, accept payments, and much more.
#3. Marketing automation
Marketing automation at Go High Level includes email automation, social media automation, and landing page tracking.
GoHighLevel Marketing Automation, allows you can increase your sales by following an organized process of collecting data on the customer's journey towards making a purchase.
By creating automated processes for following up on prospects at different stages of their buyer's journey, GoHighLevel Marketing Automation helps you reach out to them effectively. This way you get more conversions through email marketing or other advertising channels.
Here's an example: Welcome Email > Request for Demo > Product Demo Download > Product Sales Page > Checkout.
Pro Tip:  you should set a timeframe for all marketing messages – SMS and emails – to go out. 
This set-up will ensure that the customers don't receive messages in the middle of the night, which can irritate them and hurt your reputation. 
#4. CRM & Sales Features
GoHighLevel's CRM is one of its key selling points.
Their integrated CRM (customer relationship management system) gives you the ability to capture, nurture, and close prospects. 
You can manage campaigns, follow up with leads, and interact with more prospects through the High Level CRM. 
Smart Lists allow you to target different groups based on their interests and characteristics to develop marketing that is tailored specifically for them.
Other High Level Features are:
Email Marketing

– Create a personalized list of contacts, build a list, and automate it to drive revenue.

SMS Marketing –

Send personalized marketing messages to a list of mobile numbers at the click of a button.

Call Tracking

– Monitor how your marketing efforts are performing by managing your call tracking from within the software.

Survey and Forms

– Create, edit, and manage your surveys and forms to get more people to sign up and convert.

Booking and Appointments

– Develop a schedule and keep track of appointments and other things that need a calendar.

White Labeled Desktop App

– Present your customers with a white-labeled, unbranded software version.

Courses and Products

– Make your online courses and digital products.

Reputation Management

– Manage everything related to your online reputation.

Membership Sites

– Run membership sites and create a thriving community
What Is Kartra?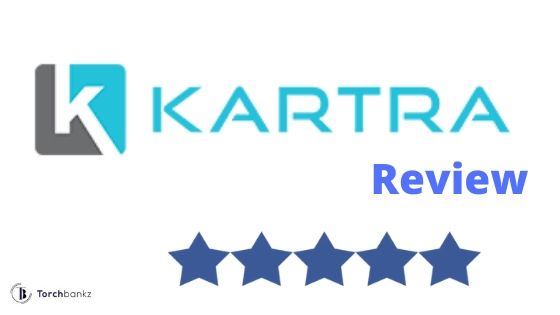 Kartra is an all-in-one cloud-based software designed to help users manage all online business operations, from creating landing pages, managing customers, building sales funnels, and organizing affiliate management to creating online courses and selling online.
The platform offers different marketing tools to help users manage all online business operations, from website creation and native email marketing systems to affiliate management.
Kartra consolidates all the following into one single platform:
Auto-responder
Sales funnel platform
Website builder software (For example, squeeze pages landing pages, sales pages, thank you pages, product launch pages, checkout pages, video sales letter pages, and much more)
Online form builders
Split testing and link tracking software
Shopping carts
Calendar and appointment scheduling software
Membership portal builders
Advanced marketing video hosting system
Affiliate management system
Helpdesk ticketing systems
Campaign analytics platform
Custom integrations to all of the above
So, it's a robust marketing platform that gives you access to what you need to make sales without having to pay an extra fee to a third-party platform for integration.
However, when it was first launched, it was designed for e-commerce marketers, but it was later re-launched as an all-inclusive platform.
Since then, its popularity has increased fast among online entrepreneurs. Kartra aims to make the process of opening an online business simple.
Features of Kartra
Here are Kartra's most important features and tools:
#1. Kartra Checkouts
With Kartra's Checkout tool, you can sell more of your products online.
There's no limit to how many products you can sell.
Kartra works for any kind of product, digital or physical. Using Kartra checkout, you can have your customers pay in full or in installments for your products. 
Kartra also lets you create visually appealing shopping and checkout pages, so your customers have a good time browsing.
Your customers can make a simple one-click transaction with Karta. So, in the future, when a buyer purchases online, all of their previous data will be available straight away, speeding up their check out process.
Kartra's amazing and straightforward design of your online shopping website will provide your customers with a variety of payment options, including Paypal or credit card. 
#2. Kartra Pages
Kartra's Page Builder comes preloaded with hundreds of amazing designs.
 With Kartra's templates, you can create beautiful pages quickly and easily, no coding required.
You can drag and drop content onto your page and customize each page with different elements as you like.
Karta's easy to use tools let you change the size or placement of the elements.
Additionally, you can use your domain with Kartra, and this can be hooked up with your online website to allow for easy publishing.  
#3. Kartra Leads
Leads are the lifeblood of any business. Using Kartra, you can view your leads and see how many of your customers are paid customers, repeated, or more. This gives you a better view of your overall effectiveness and allows you to optimize your campaigns.
The Kartra platform makes it easy for you to understand your customers' journeys and improve your business in all areas.
#4. Funnels & Campaigns
Even if you don't have a marketing campaign planned, Kartra has a range of already-made campaigns that can be edited according to your business and can be used to market your brand.
You can connect Kartra's sales funnel to your pages, opt-in form, check out, email, and tag leads. This way your data will be more organized this way, allowing for a better online shopping experience for your customers.
KATRA funnels run automatically once you set a sequence. You can track the success of your campaign in your database.
#5. Kartra Memberships
With Kartra's Membership feature, you can stay connected to your members.
Katra's membership portal is a great way to provide customers with training. You can also share your work with your members this way.
The portal makes it easy for you to manage your content. Kartra allows you to create a course or a community.
Building a course or creating a community is easy on Kartra. 
The system keeps an eye on members' progress. After a member completes a course, you send automated messages like 'Congrats' or 'Keep going'.  
By following up and congratulating users as they complete courses, Kartra memberships are an excellent way to engage your audience.
Other features are:
Kartra Surveys & Quizzes

– Use lead segmentation and analytics to offer high-quality products and services.

Kartra Agency –

You can manage your client's accounts with one dashboard.

Kartra Mail

– Use automated marketing campaigns and SMS to connect and interact with your user base.

Kartra Affiliate Management

– Grow sales with affiliate networks. Track and manage affiliates to promote your products and services.

Kartra Marketplace

–

Find resources created by other Kartra users or sell your marketing funnels and expert services.

Kartra Videos

– With Video Overlays, you can place opt-in forms, playlists, and other elements in the middle of your video.
Go High Level vs Kartra: Differences
#1. CRM
Katra has a robust Sales funnels feature but it is not a great CRM software. GoHighLevel CRM has many features to help you effectively run and market your business:
High Level CRM provides you with the following:
Quick access to all of your contacts in one place

Manage and assign tasks to your team members

Create custom reports to keep track of activity across your team and clients.
Winner… GoHighLevel.
#2. Marketing Automation
In GoHighLevel, you can create Smart Lists, which will dynamically segment your contact lists. You can run customized automation campaigns based on specific segments of your list.
Kartra has similar automation features to GoHighLevel. You can also automate specific scenarios based on your audience's behaviour with Kartra. But High Level goes a step further with the Smart list feature.
Winner… GoHighLevel.
#3. Messaging
Both Go High Level and Kartra offer many visibility advantages and tracking opportunities for you to find out what's going on in your sales cycle.
But Go High Level includes a unique and genius method of reaching out to your prospect.
This is the force call and automated messaging feature, which, in addition to helping you send bulk messages, also allows you to speak with prospective leads stuck in a certain level of your sales funnel.
Winner… GoHighLevel.
#4. SMS Marketing
High Level SMS feature allows you to send messages to clients at once, eliminating the need for a bulk SMS service provider.
With this feature, you can reply and view your SMS delivery reports right from your account's dashboard. It offers a visual text editor that displays a preview of your message in a mobile phone frame on the right-hand side of your High Level dashboard. 
Another amazing feature is the tracking option. You can send, record, and monitor text messages and move clients as they progress in the buyer journey.
As a plus, the SMS interface looks just like Whatsapp, making it easy to use and navigate. Unfortunately, this feature is not available on Kartra.
Winner… GoHighLevel.
Go High Level vs Kartra: PROs and CONs
Just like every product out there, there is no exception to both software, they both have their good sides and equally the bad side. Lets check out thier pros and cons:
Kartra PROs
A 14-day trial period is available for $1

4 Pricing options are available

Native email marketing

Allows split testing

Has an Agency Plan for advanced marketing

30 Days Money Back Guarantee
Kartra Cons
There is no email marketing integration.

It offers less integration than Go high Level.
Go High Level Pros 
High Levels offers free 14 days of access to all plans

Value for money

Integrated marketing automation that's super-advanced

Whitelabel option

It lets you create unlimited subaccounts

Stripe, Zapier, Mailgun integration
Go High Level Cons 
Limited landing page templates.

Overwhelming features.

Extra integrations cost money.

Fewer learning tutorials and materials
Kartra vs Go High Level: Pricing
High Level's pricing is pretty straightforward. There are three major pricing options for GoHighLevel.
That way, you don't have to pay for features or services you don't want.
One of their most affordable plans is the Agency Starter Account, which costs $97 monthly. And their most expensive plan costs $297 and $497 for the white label option.
Each plan comes with a 14-day free trial.
Here are the pricing plans for Go High Level:
Agency Starter Account

Agency Unlimited Account

White Label Mobile App + Custom Zap Upgrade
Agency Starter Account ($97/month)
At 97$, the Agency Starter Account is the most affordable plan with the least features. So if you are an agency with multiple clients, this is not the one for you.
However, this works if you have just 1 client or use GoHighLevel for only your business and don't need any premium upgrade like a white-label app.
High Level Starter Account gives users access to HighLevel's basic features, including:
CRM for managing leads (including custom tasks)

Tools to collaborate on documents, emails, and chats

Developing reports (including email and dashboard tools)

Email integrations (such as MailChimp, Zendesk, and Salesforce)
Agency Unlimited Account ($297/month)
This plan costs $297 and is also known as the freelancer unlimited account.
If both your agency and clients require HighLevel, this account is the best option for you. You'll need this account to receive premium upgrades as well.
Agency Unlimited Account or Freelancer account include:
Everything in the starter account

Unlimited sub-accounts – There is no limit to the number of sub-accounts you can create.

Customize the look and feel of the platform using your own domain.
Click here for a 14-day free trial.
White Label Mobile App + Custom Zap Upgrade
Before you can access this upgrade, you need to subscribe to the Agency unlimited account, which costs $297 per month.
You can get this premium plan for $497 monthly after subscribing to the Agency unlimited account, bringing the total cost to $794 monthly. 
It is High Level most premium plan, and this gives you exclusive features like- 
 A white-label app so you can manage settings, features, and more.
Zapier – You can create your ZAP account for your brand.
This plan does not have a 14-day trial period.  
Kartra pricing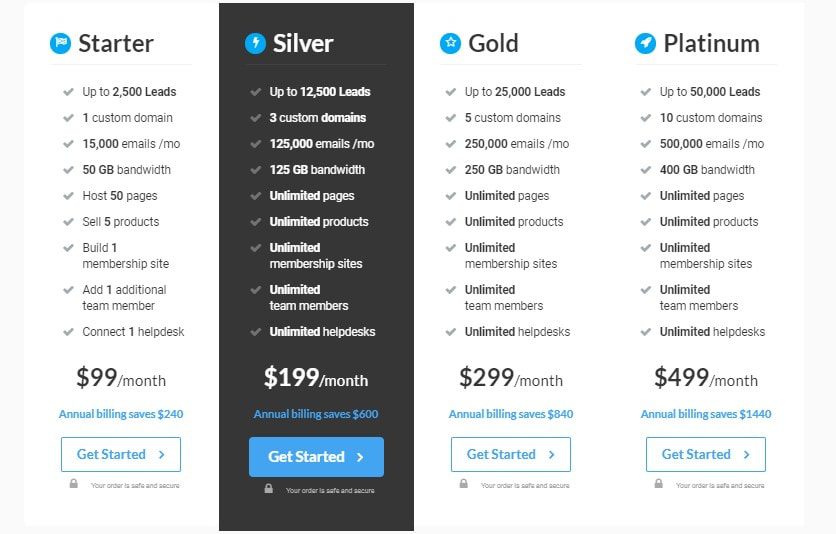 Kartra offers 4 different pricing plans: Starter, Silver, Gold, and Platinum. You can also try Katra for 14 days for free.
#1. Starter Plan for $99 per month
It's their most affordable plan, and while it may be perfect for small businesses just starting, you might find it restrictive as your business grows. For example, the Starter plan limits you to 2,500 contacts and 15,000 emails. 
But not to worry, if you're a new agency owner or business, you can host more than 80 landing pages, host up to 50 videos and sell more than 10 products on the marketing platform. 
Check out the 14 day free trial.
#2. Silver Plan ($199/Month)
Have a bigger business or need to do more with your account? The Kartra Silver Plan has many unlimited tools to capture more leads and send more emails. In addition, with the Silver Plan, you can add up to 3 websites and create an unlimited number of sales pages and landing pages. 
#3. Gold Plan ($299/Month)
Gold Plan is better suited for a larger digital agency. It is an ideal plan if you're looking for a better way to sell courses, monitor lead generation efforts, and build and automate funnels for your e-commerce business.
Kartra Gold subscribers can also manage 5 custom domains and unlimited pages. In addition, users can access the Kartra agency as well as the Kartra marketplace with this plan.
You can get the free trial here.
#4. Platinum Plan ($499/Month)
The platinum plan gives you the freedom to do so much more. Users can create beautiful sales pages and unlimited membership websites. You can also manage clients efficiently with Kartra Agency.
Sign up for the 14-day free trial.
Kartra vs Go High Level: Final Thought
These two marketing tools are both effective and can be used to reach a wider audience and grow your business.
They are both best for you if you're starting with digital marketing or a small business in mind.
If you're a larger company or agency, you're better off using an all-in-one sales and marketing solution like High Level for sales, marketing, CRM, and reputation management.
Plus you'll have room to do more stuff for your marketing when it comes to Go High Level. 
The good part is they both offer 14days free trial, Kartra free trial however cost $1 to try while Go High Level is free for 14 days and you can cancel whenever you want.
So which one will it be: 

or 
That's it on Go High Level vs Kartra, let me know what you think using the comment section.
You May Also Like: