GoHighLevel vs Salesforce: Detailed Comparison
Today, we'll be comparing Go High Level vs Salesforce
The options are endless when you're in the market for a CRM. Knowing where to start and what features are right for your business can be tricky.
In the past decade, Salesforce has become one of the most recognizable names in CRM software.
Go Level is another powerful marketing automation and CRM software loved by agencies around the world.
Are you better off with Go High Level or Salesforce?
I've put together a detailed review of both tools to help you make an informed decision.
Find out how the two CRM platforms compare…
GoHighLevel vs Salesforce Overview
| Feature | GoHighLevel | Salesforce |
| --- | --- | --- |
| User Interface | ✓ (Intuitive and user-friendly) | ✓ (Rich and customizable) |
| Customer Relationship Management (CRM) | ✓ (Includes CRM functionality) | ✓ (Robust CRM capabilities) |
| Marketing Automation | ✓ (Built-in tools for marketing automation) | ✓ (Powerful marketing automation features) |
| Sales Automation | ✓ (Sales pipeline management and automation) | ✓ (Comprehensive sales automation) |
| Email Marketing | ✓ (Integrated email marketing tools) | ✓ (Advanced email marketing capabilities) |
| Analytics and Reporting | ✓ (Basic analytics and reporting) | ✓ (Extensive analytics and reporting options) |
| Integration Capabilities | ✓ (Support for various third-party integrations) | ✓ (Extensive AppExchange for integrations) |
| Customization | ✓ (Customizable templates and workflows) | ✓ (Highly customizable with Apex programming) |
| Mobile Access | ✓ (Mobile-friendly interface) | ✓ (Mobile apps for iOS and Android) |
| Community and Support | ✓ (Active community and support resources) | ✓ (Strong community and robust support) |
| Scalability | ✓ (Scales well for small to medium-sized businesses) | ✓ (Designed for scalability across enterprises) |
| Pricing | ✓ (Affordable pricing plans) | ✗ (Can be expensive, especially for larger enterprises) |
| Learning Curve | ✓ (Relatively easy to learn and use) | ✗ (Steeper learning curve, especially for advanced features) |
| AI and Automation | ✓ (Basic AI and automation features) | ✓ (Advanced AI capabilities with Einstein) |
| Website Link | GoHIghLevel Website | Salesforce Website |
GoHighLevel vs Salesforce Overview
What Is GoHighlevel?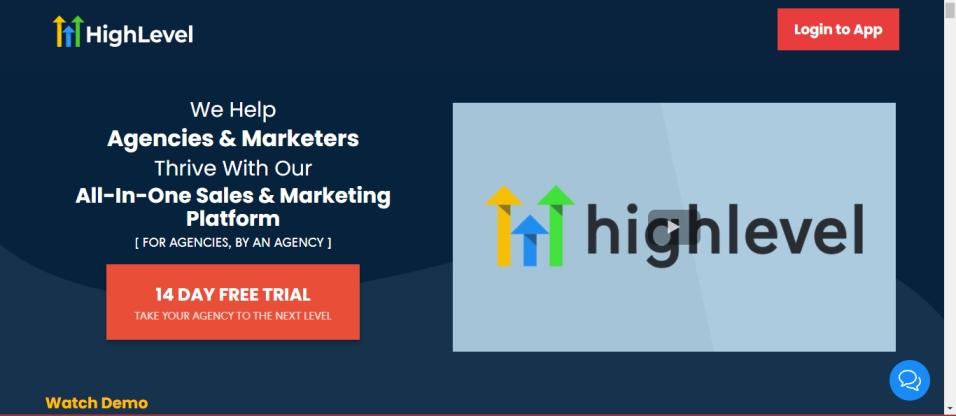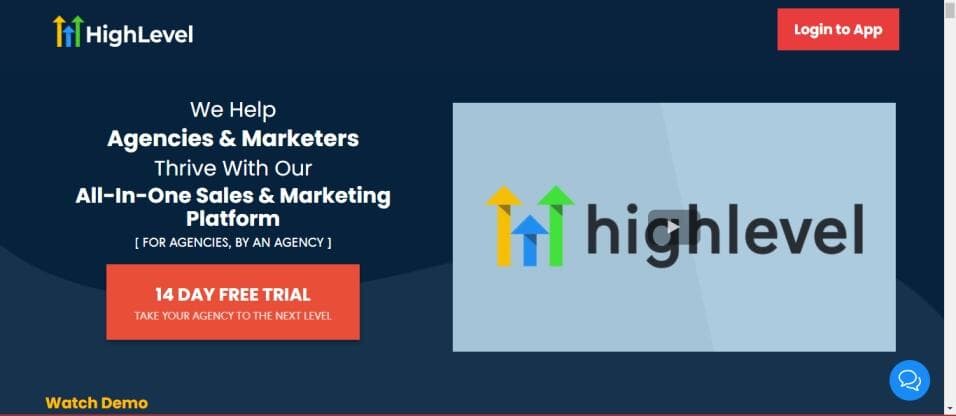 High Level is an integrated, full-suite digital marketing platform that provides marketing agency owners with all the tools, support, and resources needed to run successful marketing campaigns.
The goal of GoHighLevel is to help digital marketing agencies get more clients and reduce the reliance on 3rd party tools.
So basically, this software is for marketing agencies, business owners, sales teams, marketers, small local firms, and sales professionals searching for an all-in-one marketing tool, sales, and CRM platform.
If you're KEY on marketing optimization, then I believe High Level is the right tool for you because it comes with an amazing list of other features working together under an umbrella just to get you what you need.
Go High Level consolidates all the following into one single platform:
CRM
Funnel Building
Email Marketing
SMS Marketing
Membership Website
Call Tracking
Pipeline Management
Calendar Booking

Survey Builder

Call Recording

Shopping carts

Business Automation

Client Retention Tool

White Label Software

Client Acquisition

Website Builder

Lead Automation

Split testing

Saas Builder

Revenue Tracking

Reputation Management

Affiliate management system

Client Fulfilment software

And Much More…
Features of Go High Level
The following are a few of the best features of Go High Level:
#1. Membership Sites
You can create membership sites with GoHighLevel Software to sell premium products and online courses. You can also move your membership sites from other platforms to GoHighlevel.
The front page of Go High Level's membership site looks quite simple but similar to that of Kajabi and similar websites. You can customize your site by adding your domain if you want to.
#2. Tracking and Analytics
You can't measure your campaigns' success without metrics and analytics.
GoHighlevel's dashboard includes a tracking and analytic tool. So you can see how your business is fairing using varying metrics.
The Reporting dashboard has five sub-dashboards: Google Ads, Facebook Ads, Attribution, Call and Appointments report.
Google ads sections help you track your ads performance.
Call reporting gives you a detailed overview of your call history, including missed calls, answered calls, and average call rates.
The appointment report keeps track of your bookings. You can find metrics on the number of bookings, confirmed bookings, etc.
Facebook Ads dashboard is where you track the performance of your Facebook ads. For starters, you can track the clicks, impressions, average CPC, and CTR.
You can monitor the Timeline impressions, Impressions per campaign, conversions, etc.
#3. Marketing automation
Marketing automation at Go High Level includes email automation, social media automation, and landing page tracking.
GoHighLevel Marketing Automation, allows you can increase your sales by following an organized process of collecting data on the customer's journey towards making a purchase.
By creating automated processes for following up on prospects at different stages of their buyer's journey, GoHighLevel Marketing Automation helps you reach out to them effectively. This way you get more conversions through email marketing or other advertising channels.
Here's an example: Welcome Email > Request for Demo > Product Demo Download > Product Sales Page > Checkout.
Pro Tip: you should set a timeframe for all marketing messages – SMS and emails – to go out.
This set-up will ensure that the customers don't receive messages in the middle of the night, which can irritate them and hurt your reputation.
#4. CRM & Sales Features
GoHighLevel's CRM is one of its key selling points.
Their integrated CRM (customer relationship management system) gives you the ability to capture, nurture, and close prospects.
You can manage campaigns, follow up with leads, and interact with more prospects through the High Level CRM.
Smart Lists allow you to target different groups based on their interests and characteristics to develop marketing that is tailored specifically for them.
#5. Call Reporting
Get reports on the number of calls you answered, the number of first-time calls, missed calls, the duration of each call, and scheduled calls. This will be vital if you are not the only one handling business operations because it will allow you to follow up with leads and convert them.
Other High Level Features are:
Email Marketing

– Create a personalized list of contacts, build a list, and automate it to drive revenue.

SMS Marketing –

Send personalized marketing messages to a list of mobile numbers at the click of a button.

Call Tracking

– Monitor how your marketing efforts are performing by managing your call tracking from within the software.

Survey and Forms

– Create, edit, and manage your surveys and forms to get more people to sign up and convert.

Booking and Appointments

– Develop a schedule and keep track of appointments and other things that need a calendar.

White Labeled Desktop App

– Present your customers with a white-labeled, unbranded software version.

Courses and Products

– Make your online courses and digital products.

Reputation Management

– Manage everything related to your online reputation.

Membership Sites

– Run membership sites and create a thriving community
What Is Salesforce?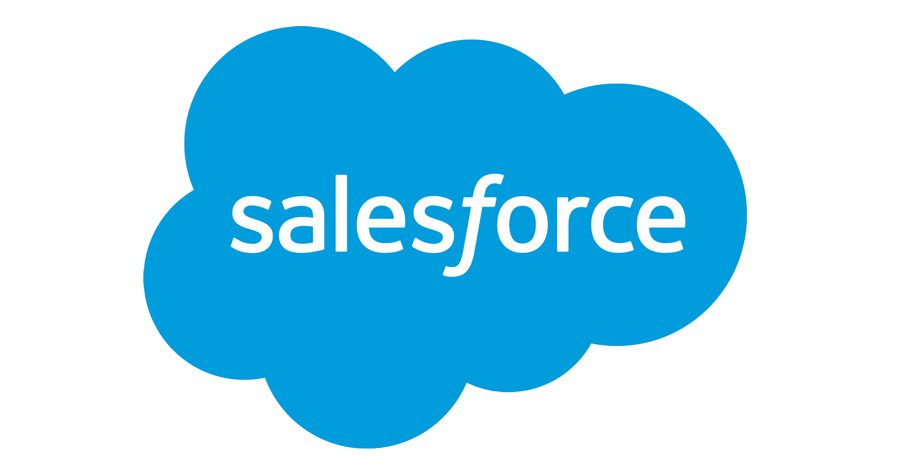 Salesforce CRM is an online software that provides a comprehensive customer relationship management (CRM) solution for sales and marketing teams.
The cloud-based application includes a powerful user interface, customizable reporting, and real-time communication capabilities.
Salesforce CRM can organize contacts, assign tasks, record sales performance data, generate reports and forecast future business growth. It also can be integrated with other applications such as Gmail and Outlook to provide an end-to-end customer experience across multiple touch points.
Features of Salesforce
Below are a few of the unique features of Salesforce
#1. AppExchange
By far, Salesforce's AppExchange is the most important feature it offers, as it creates almost limitless possibilities for its software.
Regardless of your needs, you should be able to find an app that builds upon Salesforce and provides additional features to help your sales team excel.
#2. Customer cloud
By creating a seamless buying process for your customers, this e-commerce feature will help you make sales. Mobile shoppers can also convert on the site, as it caters to their unique buying process and makes it easy to pay with one click.
You can personalize this software to ensure that this isn't a one-size-fits-all solution that might turn your customers off.
#3. Salesforce CRM
Companies prefer Salesforce CRM since it's customizable and offers many add-ons for marketing, sales, customer service, and more. Salesforce is an excellent choice for enterprise companies because of its project management, revenue, lead goals, and fast reporting capabilities.
#4. Cloud-based marketing
With Salesforce, users can customize and automate their email marketing. By using artificial intelligence, it identifies new market segments and determines your most likely customers. Pre-built templates also let you focus on closing deals instead of spending time on marketing.
Leads can also convert on the site, as it caters to their unique buying process and makes it easy to pay with one click.
You can personalize this software to ensure that this isn't a one-size-fits-all solution that might turn your customers off.
#5. Collaborative Forecasts
The revenue forecasting feature in Salesforce helps you plan your future activities based on realistic revenue expectations from your sales pipeline. It has a "forecast hierarchy" that allows users to adjust and optimize forecasts.
#6. Workflows
Salesforce can automate more than just marketing. For example, Salesforce's Workflow feature can also automate internal processes and procedures through if/then rules.
In other words, if you set up a condition to trigger an action, the action will occur automatically (or will not, if the condition is not met). So, for example, a rule could notify you when customers remove a product from the cart.
Go High Level vs Salesforce: Pros and Cons
High Level's got a lot going for it. It may seem simple, but it has a ton of functionality that anyone can use. So also is Salesforce. At the same time, they both have shortcomings.
All these are what we're going to be exploring in their pros and cons.
Go High Level Pros
Below are some of the benefits of using Go High Level
#1. Exceptional support
Customer support is excellent on High Level. Live chat is available 24/7, so users can get in touch with them at any time.
You can also get help from the company's Facebook group. There is a group zoom call reserved for more complex tickets.
The customer support at High Level is a high point for me. It's lovely to deal with a company that responds to inquiries promptly.
#2. Time-Saving
Client setup can be tricky if you don't have the right tool. High Level Snapshots make it easy. High Level Snapshots combine your funnel, marketing campaign, and automation in one place.
That way, you can install the template on a different client account and start the onboarding process immediately. With this, you'll also save time since you can create SOPs for VAs and edit them in a single CRM.
#3. Cost Saving
With HighLevel, you get everything from several platforms into one. This means you won't need to use multiple tools for different tasks.
Instead, you can manage your campaigns and goals in one place. You will save money, simplify your work, and keep your campaigns organized.
Go High Level is an ideal tool for marketing agencies looking to scale and monitor all marketing activities on one platform.
GoHighLevel Cons
There isn't much to complain about, here are some of the shortcomings you should expect.
#1. Learning Curve
High Level isn't something you can just sign up for and master everything all at once; you have to know how things work before you can connect the dots and set up both the backend and the frontend of your business.
People keep talking about how easy it is to use this tool even if you don't have prior marketing experience.
The truth is, it takes some practice and learning. That's it! Getting everything right at first is hard, but you get good at it, and it gets easier.
The good news is that there is a bunch of training to help you out.
Other cons I observed while using this software tool are;
It lacks a predictive dialer
Because of its extensive features and use cases, it might take some time to understand.
To cancel your subscription on GO High Level takes a while.
While they do update frequently, some features get lost in the process.
Pros of Salesforce
That said, let's look at some of the benefits of Salesforce software.
#1. Customization
You don't need a developer to customize Salesforce's interface. Instead, users can configure new objects, fields, tabs, and data verification requirements and workflows.
For more complex configurations, you can contact a Salesforce service provider. There's also the Salesforce AppExchange, where you can install thousands of third-party apps to extend Salesforce's functionality.
#2. Cloud-Based Solution
Salesforce's cloud-based CRM gives you access to your business data wherever you are, on any device, with 99.9% uptime ensuring a seamless experience.
#3. Compatible with Desktop & Mobile
Salesforce is compatible with all desktop browsers, including Safari, Chrome, Internet Explorer, and Mozilla Firefox.
No matter what operating system you use, Salesforce will work. The mobile app is also compatible with Android and iOS devices.
Cons of Salesforce
Let's check out the shortcomings of Salesforce as compared to High Level.
#1. Customization cost
Although simple customizations are free, the advanced configuration may require hiring a Salesforce Admin and paying them a monthly rate.
Implementing some custom features on Salesforce has expensive hidden costs.
#2. Complex technical support
Salesforce is a huge company, and its scale seems to have impacted how they handle customer support. One problem is that support staff turnover is high, and it's hard to build trusting, long-lasting working relationships with specific support team members who know your company. Help desks can also be slow.
#3. Ideal for larger companies
Small businesses without a dedicated sales team may not benefit from Salesforce because of its complexity and admin requirements. Thankfully, there are tons of cheaper and easier-to-set-up CRM options out there if you just need something basic.
#4. Transformations
Streamlining your workflow with custom Salesforce features may be a good idea for boosting your business growth, but it will also mean more expenses in the future. This is because your custom tools will need to be updated as Salesforce updates the platform. And it will take time and money.
#5. Complicated reporting
Salesforce's reporting tools are powerful, letting you share business data efficiently and make intelligent decisions. However, generating reports can be a pain with all the steps required. Reports can also be hard to understand, so taking action on opportunities found via reporting can take a while.
High level vs salesforce: Similarities
Here are some of the similarities between Go High Level and Salesforce:
#1. Customization
Salesforce allows you not only to mix and match features with standalone apps but also to customize pretty much anything with custom coding. When you're working with a tool at a massive scale, this can be extremely helpful.
High Level's customized white label desktop lets you use your own domain. Also, you can customize the appearance and interface of your platform. Your brand name and URL will be visible to your clients. It makes it more personal.
#2. Integration
High Level lets you keep the apps you love. High Level's webhooks allow you to connect to other apps and transfer data using Zapier. With Zapier, you can access a wide range of marketing tools like MailChimp, ActiveCampaign, ConvertKit, and many others.
High Level vs Salesforce: Differences
Salesforce plans start at $25, while High Level's most affordable plan is $97.
High Level is both a CRM and a sales and marketing automation tool, while Salesforce is essentially a sales CRM software.
Go High Level is more flexible than Salesforce because it gives businesses more customization options, so they can run their business the way that suits them.
Go High Level vs Salesforce: Pricing Plans
Both Go High Level and Salesforce comes with different pricing plan, Let's check them below and see how they compare against each other.
High Level Pricing
The Go High Level pricing plan comes in three plans and they include the following:
#1. Starter Account-$97/Month
Despite being limited to one account, the Go High-Level CRM starter account is an excellent way to get started with customer relationship management and get to the top.
It encompasses all the services you need to manage your clients, task, and projects
Workflow bidder
1 business account
Unlimited users
Landing page builder
2-way email
2-way SMS marketing campaigns
Pipeline management
#2. Agency Unlimited – $297/Month
Agency unlimited accounts offer all the features of agency starter accounts and some additional benefits. For example, you can collaborate with clients and employees and start unlimited projects.
Some more benefits of the Agency Unlimited plan
Unlimited users
Unlimited business accounts
Whitelabel desktop
Membership support and partnership programs
API access
#3. Agency Pro-$497/ month
Unlimited users
Unlimited business accounts
Whitelabel desktop
Membership support and partnership program
API access
Split testing
Agent reporting
Salesforce's Pricing Plans
If you ask me Salesforces pricing plan is on the higher end compared to Go High Level because for Salesforce, you have to pay different pricing per features. As you can see on the screen.
This is the pricing plan for small business as displayed in the image. The below pricing plan for Sales Cloud.
#1. Essential-$25/month
On the "Essentials" tier, a small business focusing on sales can get started at $25 per user/month. In addition, the plan offers you access to lead and opportunity management. And a maximum of 10 users.
#2. Professional -$75$/month
The professional plan includes all the features of the Standard plan, including rules-based lead scoring and collaborative forecasting. Both of which are necessary for actively growing a business.
#3. Enterprise- $150/month
Everything in the Professional plan plus 24/7 customer support
#4. Unlimited- $300/month
This includes everything in all of the privious plan and more.
Go High Level vs Salesforce: Takeaway
High Level is a sophisticated all-in-one marketing, sales, and customer relationship management (CRM) platform.
Although there is a lot of overlap, individual (or company) preferences play a significant role in the decision-making process. Try out the free trial on Go High Level and Salesforce to determine which one you and your team prefer.
But with High Level, you're definately going to save cost and get more with the software.
You May Also Like: