Go High Level Bonuses: [Get Over $3239 Worth of Value]
I understand you're in interest in the Go High Level software, and this is why I've packaged these Go high level bonuses for you to make it worthwhile.
Go High Level itself is an amazing software, and what's even better is you having additional bonuses without having to pay extra cost.
So, I've put together these bonuses to help you sell more with your Go High Level business and cover the cost of your investment FAST.
You will be getting all of the bonuses when you sign up with Go High Level or Upgrade to the Agency Pro or SaaS Mode plan with my affiliate link:
At no additional cost to you.
Get All These Go High Level Bonuses…
When you sign up with my affiliate link:
Bonus #1: GoHighLevel Onboarding Course ($99 Value)
Bonus #2: 100+ Website/Sales Funnels Templates ($1997 Value)
Bonus #3: Comment Funnels Software ($27/Month)
Bonus #4: Unlimited Support From Me ($997 value)
Bonus #5: My Blogging Course on Affiliate Marketing ($119 Value)
Bonus #5: Live Lead Generation Workshop
How Do I Gain Access To The GoHighLevel Bonuses?
Below is how you can gain access to the bonuses.
Step One: ===>>> Click Here, and you'll be redirected to the GoHighLevel homepage. (I'll recommend you open the link in a private or incognito window)
Next, sign up and create an account with GoHighLevel 14 Days Free Trial.
After that, forward me your receipt at (olusola.david@torchbankz.com)
I'll confirm your signup and send you all the bonuses within 24 hours.
If you Already Have A Go High Level Account? And you want to upgrade to the PRO PLAN
Step One: ===>>> Click Here, and you'll be directed to a page to fill out the upgrade form.
After clicking on the link 'Fill Out The Above 'Form'
You'll need to enter your name
Enter your Existing GoHighLevel Email
Next, enter my affiliate code (?fp_ref=olusola92)
Finally, enter your 'Agency relationship Number', you can find it HERE.
Then submit the form
Bonus #1: GoHighLevel Onboarding Course ($99 Value)
What's a software when you don't know how to use it or set it up correctly? GoHighLevel is an amazing software because I use it myself.
I also know that it can be a lot to wrap your head around especially when you are just getting started with this tool.
When my account was created, I had no idea what to do or how to put the piece together.
I had to start searching for videos on YouTube in other to set up my account correctly. And trust me, I don't want you going down that path.
This is why we've been able to put together this amazing course on GoHighLevel.
This course will walk you through the onboarding process and integration of your account with all the needed tools for it to work properly.
Here's what to expect when you gain access:
Launchpad and Phones Set-Up
Account Integration
Contacts and Messages
Website/Funnel Building
Automated Forms
Automation and Workflows
Text and Email Templates
Mobile App Tutorials
Flowcode
You'll be taken through this amazing all-in-one platform that can help your business with everything from website creation to automatic texting.
With this amazing course be sure your account will be up and running in less than 24 hours.
Bonus #2: Top Converting Sales Funnels Templates ($1997 Value)
Trust me building a Sales funnel can be a daunting task, especially when you have no idea where to start.
I understand that for you to make MOST of your GoHighLevel business and generate sales fast, you'll need access to high-converting sales funnels.
And these things are not easy to come by.
So this is exactly why I've packaged selected and tested funnels across different niches that you can plug in and start making CRAZY sales with them right away.
These sales funnel templates cut across niches like:
Real Estate
eCommerce
Dropshipping
Amazon FBA
Digital Agency
Affiliate Marketing
Masterminds
Coaching
Health
Relationship, Dating
Finance
Insurance
Brick and Mortal
MLM
And many more Niches
So if you'll be creating more than one funnel with your GoHighLevel account or you'll be working with large numbers of clients then I'll suggest you gain access to our high-converting sales funnels.
Bonus #3: Comment Funnels Software ($27/Month)
CommentFunnels is one of the best organic marketing software you can use to skyrocket your sales and increase conversion in general on Facebook.
So if you have a business and Facebook plays an integral part when it comes to getting leads and sales, then you want to take a look at this software.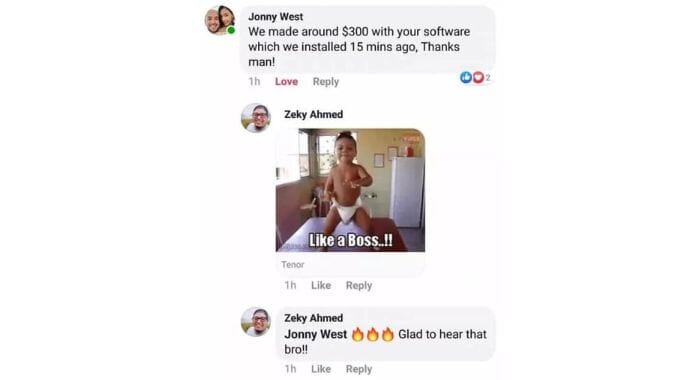 With CommentFunnels, you can save hours of time and a lot of money when if you're trying to get an outstanding result from your Facebook campaign.
Here's what to expect from CommentFunnels:
It helps you get more leads and sales
Helps in the automation of your ads interaction
Auto comments on Facebook post
All this can be done on your Facebook pages, sponsored ads, personal profile, groups, and all on autopilot.
This software comes as a Chrome extension and sells at $27 per month. But you'll get it as a bonus when you buy GoHighLevel via my affiliate link.
I had to partner with the Creator of the software (Zeky Ahmed) to give you access to this amazing tool.
Here's a video on how it works
So irrespective of what you sell, or any digital niche you fall into, you can use CommentFunnels to skyrocket your sales.
You can use it to handle all your campaign engagements and then have time for other important aspects of your business.
Bonus #4: Unlimited Support From Me (Email/Chat)
You can easily get overwhelmed with a new software or new business model and often get stuck at one point or the other.
Using GoHighLevel is no different!
The GoHighLevel support team is awesome, and their response rate is fast. But there's a limit to how far they can help you.
They can help you with technicality and get your issue solved real quick. But they can't show you how to run your business.
Why? Because its your business!
Me and you are both users of Go High Level and based on experience I've gathered I can show you one or two things I know that can help you with your business.
There are so many ways I can be of help. This could be in area of:
Lead generation
Client Acquisition
Search Engine Optimization
Client Onboarding
Marketing
Or basically anything that has to do with running your business with GoHighLevel and being profitable at it.
All of this is what you'll get for free when you sign-up with my GoHighLevel affiliate links.
Bonus #5: My Blogging Course on Affiliate Marketing ($119 Value)
Out of my generosity, I'll also be sharing with you my blogging affiliate marketing course.
This course includes how we've been able to generate over $200,000 using simples blogs and free organic traffic from Google.
This is probably not for everybody, but if you have a blog or thinking of creating a blog, this course will show you the simple exact blueprint we've been able to generate over $200,000.
Here's what you can expect from this affiliate marketing course:
How to choose a profitable niche
Low competitive keyword research
How to set up a blog correctly
Link Building for Competitive niche
Joining the right affiliate program
And many more…
So to gain access to my amazing affiliate marketing course and the rest of the bonuses. All you simply need to do is signup with my affiliate link.
Once you account is setup, shoot me a mail and all the bonuses will be sent over to you.
Bonus #6: Live Lead Generation Workshop
Every business need leads to scale and grow their business continually and this made lead generation of the most important skill in any business.
The Lead Generation Workshop is a training that walks you through steps needed to start growing your list today.
If you run a business that needs leads to get traffic and sales, then this workshop is definitely for you.
Below is a sneak peak of what to expect when you gain access to the lead generation training.
How To Easily Build Your List
Doing Joint Ventures
How Use Traditional Media
Charitable Marketing
How Track Your Progress
Creating a Public Relations Plan
Direct Response and Direct Marketing Principles
Automating Your Entire Processes
All this are what to expect and learn in the Live Lead Generation Workshop. And this also comes as a bonus when you sign up with Go High Level.
Other Go High Level Bonuses Includes: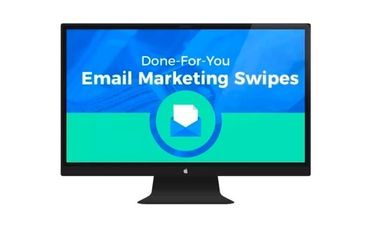 DFY – Email Marketing Swipes
Access to 100+ pre-written email marketing copies that work and convert.
You can use them to write your email marketing copies if you have any products you're promoting via email marketing.
With this, you don't have to worry about writing emails that work because everything you've been given access to is what works already.
AD Swipes Library
If your business needs ads and you're thinking of testing water with new ads, then you'll find these ad swipe very helpful.
Inside this bonus, you'll gain access to over 40 top internet marketer ads swipes on Facebook and other social platforms that you can easily swipe and re-use.
The swipes include ad copy from internet marketers like Russel Brunson, Dan henry and the likes.
Lifetime Recurring Affiliate Program
If affiliate marketing is your thing, then you should definitely check out this amazing bonus.
In this bonus, you'll gain access to lifetime recurring affiliate programs that will keep paying you for a very long time.
The best part is it's also white labelled and can be used any way you like. You can even pass it over as a bonus if you want.
GoHighLevel Bonus FAQ
Have you got any questions..?
How Do I Get The Bonuses?
All you need to do is buy GoHighLevel using this link. (I suggest you open it in a private browser or incognito to be safe)
 
Once your account is created, send a me quick email and you'll get access to your bonuses within 24 hours.
What if I'm already a user?
If you already have a Go High Level account and you want to upgrade to the Pro Plan, click this LINK and fill out the form that opens up.
Enter my referral code (fp_ref=olusola92) at the provided box and submit
Will these bonuses be available forever?
Honestly, I'm not sure. but the earlier the better.