Hyros vs Segmetrics- Which Is Better? [Unbiased Review]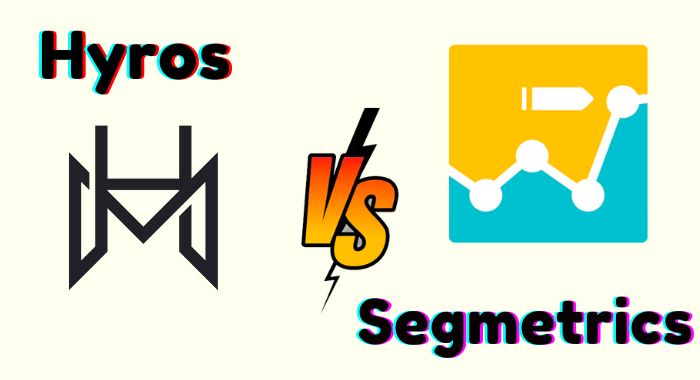 Are you looking for the best tool between Hyros vs Segmetrics?
Do you want to know which tools will provide you with an in-depth analysis of your marketing strategy, generate more leads, and increase conversions for your business?
If yes, then this post is just for you.
We will be comparing two of the best ad-tracking tools on the internet.
Ad trackers are important because they help businesses monitor and measure the effectiveness of their ad campaigns.
A lot of money is often invested in running ads, and as such, an ROI is expected to be generated.
They serve as a digital marketing channel for businesses to become closer to their target audience.
Additionally, brands who run ads can collect valuable information from their audience and target customers to track their marketing campaign performance and optimize future advertisements for better conversion.
This advanced tracking software has become the go-to option for advertisers in gathering valuable insights and data on the numerous ways customers engage on the internet with their ads.
This post will give you a detailed comparison between Hyros vs Segmetrics in terms of who they're for, features, integrations, and, most importantly, pricing.
Let's get started!
Who are the tools ideal for?
Ad tracking software is ideal for digital marketers who run campaigns and advertisements on social media and the internet.
Hyros vs SegMetrics: Hyros Overview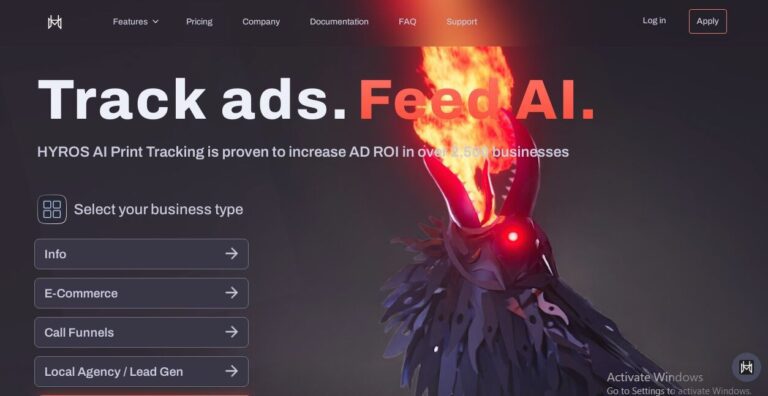 Hyros is software that tracks, measures, and analyzes the success of advertising and marketing campaigns. It does this by using customers' activities on social media.
It monitors the activities of your target customers and prospects by studying email behavior, and visitor interactions on your website.
Hyros provides detailed insights into your clients' customers using a segmented database to help you analyze prospects easily.
You also get to receive detailed data on your target market to enable you to optimize resources.
Hyros Key Features
Here are some notable features of Hyros
● Ad attribution
The ad attribution feature allows you to add new contacts to a database to build relationships with them.
Hyros comes up with valuable data for your business marketing upon installation. It does this by combining print tracking technology and artificial intelligence for ads.
It ensures that you get a better ROI for your business.
● Email tracking
This very amazing ad tracker helps you to gather valuable insights from your emails using its tracking features.
Since emails give a high ROI, it is a metric that you cannot ignore.
This is easily achievable due to the ability of Hyros to separate paid advertisements from organic traffic.
With that, you know where most of your traffic is coming from.
● Call tracking
Calls are important and tend to convert leads more than most other methods. This feature helps you to effectively track each call made at every point of your sales funnel.
It helps marketers get valuable data from their phone conversations with customers. It includes specific campaigns and tactics that make the customer allow or make the call.
With the tracking feature, businesses can understand what part of their advertisements convinced leads to make the call.
Hyros also uses conversational analysis to measure and study the syntax used during calls.
● Revenue tracking
Knowing how much you spent is integral to monitoring the success of any marketing campaign and strategy.
This feature enables businesses to track how much a marketing campaign has generated alongside the costs of running it.
The main goal of any marketing strategy is to increase revenue growth and multiply profits. Hyros fulfills this through its retention, conversion, and strategic campaigns.
It does this by tracking the exact amount contributed by each campaign.
Then, uses this information to help you in increasing the rates at which you convert prospects into paying customers.
In the end, it concludes with a conclusive report on the numerous results.
SegMetrics Overview
Segmetrics is another ad tracking software that helps marketers across different channels to get detailed analytics on their customers across different traffic sources.
It helps agencies and marketers to analyze their campaigns, track their advertisement sources, and become more visible.
Apart from the ability to visualize your data, Segmetrics gives you the ability to manage your campaigns effectively.
It also helps you analyze your website and performance metrics, and also track the keywords you are ranking for.
It increases your lead score by reposting any identifying glitches and the worst-performing emails by utilizing the lifetime value feature to attract new customers.
SegMetrics Key Features
Here are some of the notable features of Segmetrics
● Ad & lead attribution
This key Segmetrics feature enables you to attribute purchases made months or even years after they have entered your funnel.
It works by linking each purchase to its source of traffic so you know who clicked your ads.
This Ad attribution helps you to optimize for future sales by using the conversion feeder to optimize your ads using AI.
It also helps you to attract repeat buyers using its RoAs and LTV tracking which is compliant with all major privacy protection channels.
Lead attribution on the other hand enables you to know which ads bring you the most valuable leads by tracking every prospect from the first click to the last.
It also helps you to know which type of device to market on by tracking your leads on all devices.
Lifetime value tracking
This feature enables you to measure the lifetime value of each of your customers by building loyal customers for your products and services.
You can also measure how specific changes affect LTV down to the bottom of your funnel.
This feature also provides you with real revenue reports to help you measure collected revenue using data on refunds and cancellations.
You can calculate a customer's lifetime value using the payment details rather than web behavior.
This includes factoring in all refunds and basic purchases of your products.
● Funnel Optimization
Segmetrics enables you to see and optimize each step made in your customer funnel.
You get to test how changes affect the lifetime value of your customers using features like attribution for emails and webinars to discover the expenses and ROI associated with any marketing activity.
It also offers you the ability to compare how different units and customer personas are behaving at each stage of your funnel.
You get to test what changes are affecting your sales and conversions rather than focusing only on metrics like open and click rates.
Hyros vs SegMetrics: Integrations
Let's compare Hyros and segmetrics based on their integrations.
Hyros Integrations
These integrations help Hyros perform more effectively.
Hyros has the unique ability to combine with numerous media platforms to give you detailed reports on each marketing campaign you run.
It functions similarly to social media advertising platforms like Twitter, Facebook, and LinkedIn ads.
Its integrations with some of these platforms help you to actively communicate with your team to understand insights that help you optimize your advertisement and marketing strategies for better performance.
With better performance, you get to understand what's working, and what isn't to enable you to distribute more resources and gain better ROI.
Landing page integrations on Hyros help you to gain the maximum possible conversions from your website or e-commerce store using integration features on platforms like Squarespace, GoHighLevel, and even Shopify.
Landing pages are a great asset to help you increase your conversions and gain more prospects. Hyros ensures that you aren't missing out on any of them.
Being able to track calls is another additional bonus feature that you can optimize for a better ROI.
Hyros call tracking integrations help you to keep a much closer eye on all your leads in one place.
It helps you to understand what units matter to your customers and prospects and how to optimize them for better performance.
The checkout and payment integrations help you to receive payments from/on your website very securely using features with numerous payment platforms.
Its integrations help you to monitor your customers' data directly from the checkout page to help you ensure that no fraudulent activities and transactions are made.
It integrates very easily with platforms like Paypal, Zapier, Clickbank, and Easy Pay.
SegMetrics Integrations
These are some integrations that work with Segmetrics.
● Advertising
This marketing software helps you with sophisticated audience targeting, cross-channel engagement, advanced measurement and attribution, and cross-channel engagement all in one place.
You get to build a brand that customers love, turn more visitors into paying customers, and grow customer loyalty using AdRoll's growth platform.
It provides the right tools to enable you to see everything from subscription revenue to email clicks and refund rates. It gives you a holistic analysis of your entire marketing funnel.
● Customer Support
Segmetrics and Calendly – a powerful and simple automated scheduling tool, take the work out of connecting you with others to help you accomplish more.
Booking a call is just one step further in your customer's journey.
SegMetrics combines Calendly with the rest of your funnel, including your ads and emails to help you identify the customer units that perform best at each stage.
● Email Marketing
ActiveCampaign's integration combines all aspects of your email marketing into a single platform.
It helps you to seamlessly create engaging emails and send them to your segmented subscribers while being able to see what interactions and reactions occur in real time!
Email marketing remains one of the best marketing options with a high ROI.
Upon getting started with ActiveCampaign and SegMetrics, you can see the revenue of every group of leads through a particular sequence.
● Forms & Surveys
Wufoo takes it a step further by making it easy for you to create custom online forms for collecting data, payments, and more, without writing a code.
Wufoo's award-winning form builder interface makes customization very easy with 400+ templates and reporting!
From embedding forms on your website to sharing direct links, Wufoo has got you covered.
Begin using WuFoo Forms and SegMetrics to see how different groups perform within the forms and the entire whole funnel.
● Membership Sites
Kajabi is another content marketing integration that allows you to easily sell your content online. Tools needed to start and manage your online business are provided for you.
Using SegMetrics as your Kajabi reporting tool helps you with optimizing your funnel.
You will also be able to identify customer segments that perform best, not just which sources generated the most leads.
And using SegMetrics' first-party tracking pixel, you avoid being blocked by privacy settings.
● Payment Processing
Braintree serves as the best software platform for cross-platform payment businesses.
It helps you reach more buyers and drive higher conversion with payment platform integrations with PayPal, Venmo, and other popular digital wallets like Apple and Google Pay.
It also connects your payment data with the rest of your marketing funnel to enable you to see where each lead came from and what turned them into customers.
● Landing Pages
SegMetrics combines your ClickFunnels landing pages with the other parts of your funnel, like ads, emails, and payment processors, to understand your customer journey.
Connecting ClickFunnels data to purchases, they made weeks, months, or years later. Using SegMetrics as your ClickFunnels reporting tool lets you truly optimize your funnel.
You will be able to identify the customer segments that perform best at each stage, not just which sources generated the most leads or other rough indicators of success.
And with SegMetrics' first-party tracking pixel, avoid being blocked by ad-blockers and privacy settings.
When you get started with ClickFunnels and SegMetrics you can see how different groups perform within SegMetrics and your whole funnel.
● Webinars
Segmetrics Demio tool is an easy way for your marketing and customer-education teams to effectively improve their efforts through live videos within as little time as ever before.
Whether you are looking to Generate Leads, Increase Trial Conversions, or Educate Customers for your business, then Demio is the perfect platform for you.
Once you get started using Demio and SegMetrics, you'll see how different groups perform on Demio and in your entire funnel.
Hyros vs SegMetrics: Reviews
On Trust Radius, Hyros is rated 4.7/5 from over 113 customer reviews. Customers generally report being happy with the subscription and services offered.
A large number of them also wrote that they will gladly recommend it to a friend.
SegMetrics (Capterra)
On Capterra, Segmetrics has 5/5 reviews from 4 users. Its ease of use was a common experience for users, as well as its comprehensiveness in the ability to tie each lead to a named individual.
Hyros vs SegMetrics: Pricing
Let's compare Hyro vs. Segmetrics based on their pricing.
Hyros
To become a Hyros user, you will need to explain your business to a representative by booking a call here.
After which, a plan will be created to suit your business. However, their pricing plan starts at $199 a month.
Read their pricing plan to learn more…
However, you must have spent over $10k on ads and have generated $40k as revenue before you can be invited to be a user.
On the other hand, here are the pricing details for Segmetrics;
Starter – $175 per month
Business – $495 per month
Enterprise – $15k+/year
Hyros vs. Segmetrics: Customer Support
Which of the two has better customer support?
Hyros
The main customer support channel is email. It is the only medium provided by Hyros for customers to inquire for more information or report an issue.
Segmetrics
The support on Segmetrics features articles on different tools and settings to help you navigate the platform or resolve any issues that you might be having.
Alternatively, you can use the contact form to send out queries, and receive a response within a few hours.
Which Ad-tracking Software is best for you?
Hyros is very popular amongst agencies, e-commerce store owners, and creators of online courses.
It is found very helpful by experienced advertisers.
If you are new to the world of online advertisements and would want to spend a little amount on ads, then you should consider using Segmetrics as Hyros often would be quite expensive for you due to its minimum large budget-friendly pricing per month spend.
Additionally, Hyros requires all users of the software to explain details about their business before becoming a customer, so if you aren't comfortable with sharing details – Segmetrics is the perfect option for you.
Segmetrics also provide services to help train your team and assist you with the set-up process to enable you easily create your methods for an efficient marketing strategy.
Hyros vs Segmetrics- Final Thoughts
If you are an online creator, an e-commerce store, or an agency owner, you should consider Hyros.
It is a channel that helps to manage your marketing campaigns if you use multiple channels.
I'm sure you now know everything about Hyros vs. Segmetrics. Each is uniquely different and powerful.
It's now time for you to decide on which to use. Ad trackers are a powerful tool for reaching your marketing goals.
or