Hyros vs Voluum- Which Is A Better Ad Tracker?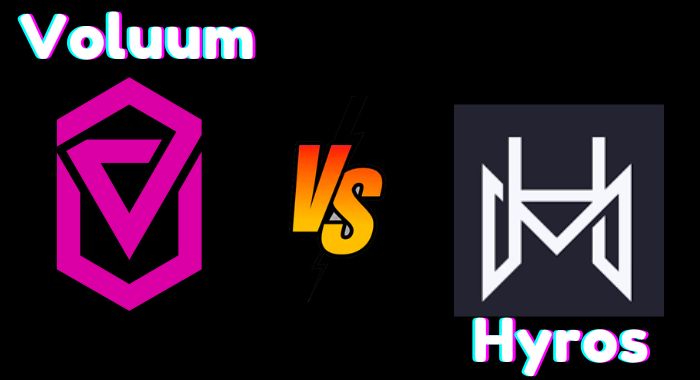 Today, we will be having an unbiased review of Hyros vs Voluum. While tracking your ads might be an easy task, it isn't often exactly so.
Ad trackers are important because they help brands and businesses measure and monitor their campaign/ad performance.
Businesses run advertisements to generate more ROI and customers. Ads are a form of digital marketing that helps businesses become closer to their target customers.
They help businesses collect valuable information on their campaigns' effectiveness to optimize future advertisements.
These advanced trackers help advertisers gather data and insights on how people engage with their content online – particularly with ads.
In this post, we'll provide a comparison between Hyros and Voluum in terms of who they're for, integrations, features, and most importantly, pricing.
Who Are the Tools Ideal For?
Ad tracking tools are ideal for digital marketers and advertisers who run marketing campaigns like social media advertisements.
They help them to collect and organize leads and study the behaviour of their customers.
In essence, this is usually done using cookies, tracking pixels and URLs, and a host of other methods.
The primary methods of data collection are often heavily debated; however, this feature is primarily used for targeted advertising.
Hyros vs Voluum: Hyros Overview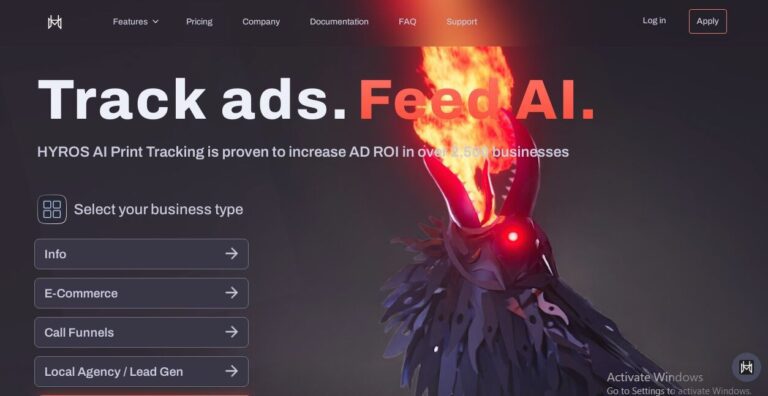 Hyros is an analytics tracking software. The company AKA Hyros is an ad-tracking software company used for targeted advertising for e-commerce and product companies.
The software is currently used by thousands of businesses outside the e-commerce and product space.
They use it to measure success and, in rare cases, the failure of marketing campaigns run on different media channels like email, social media, and websites.
Additionally, it has a very large customer database for businesses that wish to run a more detailed analysis of their clients.
It works by following each user on a device, be it a mobile phone, tablet, or desktop computer to create a picture of their behavior.
Then it sorts and categorizes the information gained into location, device type, or browser used.
This information is then used by businesses to help them know more about what works and what doesn't for their customers.
Hyros Key Features
Here are some of the features of Hyros that help it perform effectively;
● Ad attribution
This feature allows you to add new contacts to your database and begin building relationships with them.
The recent IOS update of devices into an opt-in system has now provided users with the opportunity to choose to allow their data to be tracked.
As a result, trackers like Facebook pixels for instance have been negatively impacted due to this privacy regulation.
On the brighter side, Hyros can bypass this restriction and still gather valuable data once it's installed. It combines print tracking and Artificial intelligence ads to give a better ROI.
● Email tracking
Asides from being an amazing ad tracker, this powerful tool can also gather valuable information from emails using its email-tracking features.
It allows you to track and measure the ROI of your email marketing campaigns. A factor that most business owners need to consider is the ability of their ads to be converted into leads.
Hyros makes this easily achievable with the ability to separate organic traffic from those of the paid advertisements being run.
Additionally, setting up Hyro's email tracking feature is quite easy making it very achievable to track every email and user in your funnel.
● Call tracking
The Hyros call tracking feature enables you to effectively track all calls made at each stage of your sales funnel.
It enables marketers to get data from phone conversations that customers make. More importantly, you can get valuable information from such conversations including the specific campaign or methods that drove the acquired results of the phone call.
For instance, the Hyros call tracking feature can help a business to know what advertisements or keywords convinced prospects and customers to make the call.
It further uses conversational analytics to study the language used during the call to know if a purchase was made or an appointment was set. In essence, this feature helps you to get more customers and prospects willing to buy your services on the phone.
● Revenue tracking
The Hyros revenue tracking feature enables you to easily track how much your marketing campaigns have generated. The main goal of any marketing strategy is to increase growth and multiply revenue generated through retention, conversion, and acquisition campaigns.
Hyros does this quite very easily for you by tracking the exact revenue that each campaign contributed using the information on how their leads turned into paying customers.
It does this by measuring different results and coming up with a conclusive report for you.
Voluum Overview
Voluum is an analytics tracking software that helps marketers – affiliate marketers more precisely to effectively manage and track their campaigns using automated workflows and resource management features.
It provides marketers with detailed informational insights into the effectiveness of campaigns run and essentially helps to provide a data source when anything occurs along the line.
It helps affiliates to easily scale their business using a reliable tool that optimizes ad performance and analyzes important data on every visit.
Voluum Key Features
Here are some of the key features of voluum;
The tracking feature on Voluum helps marketers easily monitor their mobile and desktop advertisements run in one place.
Different tracking modes are available for each campaign run, ranging from conversion tracking to impression and organic traffic tracking and HTTPS direct tracking to websites.
Another key feature of Voluum is its ability to measure real-time data.
With this, you are able to group data into different categories and find out which works best for you.
You can also discover campaigns that are faulty from the errors the tool shows. Also, you can optimize your best landing pages and offers for better performance through A/B tests.
This feature helps you to integrate your campaigns using an API that works alongside JSON.
It also helps you to filter your data using predetermined IP rules and user values to avoid the negative effects of additional bot data.
Additionally, it helps to notify you when changes are made to your campaign or when conversions or payments are made.
Hyros vs Voluum: Integrations
Let's compare Hyros vs voluum based on their integrations
Hyros Integrations
● Ad and Reporting Integrations
Hyros integrates with numerous media platforms to provide you with reports on the ads campaign.
It works with platforms like Twitter, Pinterest, LinkedIn, Snapchat, and TikTok ads.
These integrations help you to communicate actively with your marketing team and unlock insights so that you can optimize your advertisement strategy to get better results.
You'll also get to know what's working so that you can allocate more resources to get a higher ROI.
● Landing Page Integrations
Landing page integrations on Hyro ensure that you are getting the absolute best from the pages on your website and e-commerce store.
This results from integrations on platforms like Squarespace, Zipify, and GoHighLevel.
Your landing pages should help you to increase conversions and gain more leads and that's exactly what Hyro's integrations help you to achieve.
● Call Tracking Integrations
The call tracking integrations on Hyros help you to keep tabs on all your leads in one place.
This feature helps you to understand the only metrics that matter to your prospects.
You can use Savvycal for call tracking, as well as retrieve phone informational details from forms using tools like Jotform and Typeform.
You can also track emails entered into Typeform using tools like Involve. me
The direct call tracking feature is still in the testing phase though.
● Checkout/Payment Integrations
To receive payments on your website securely and safely, you'll need to integrate with the right platforms.
Hyros' payment integrations help you track and monitor data right from the checkout page to ensure that there are no fraudulent activities or transactions.
You also get to maintain your customers' confidentiality through secure payment pages.
The integrations ensure that you provide a convenient payment platform for your customers to facilitate transaction flow.
It also integrates well with payment platforms like Paypal, Zapier, Clickbank, and Easy pay.
Voluum Integrations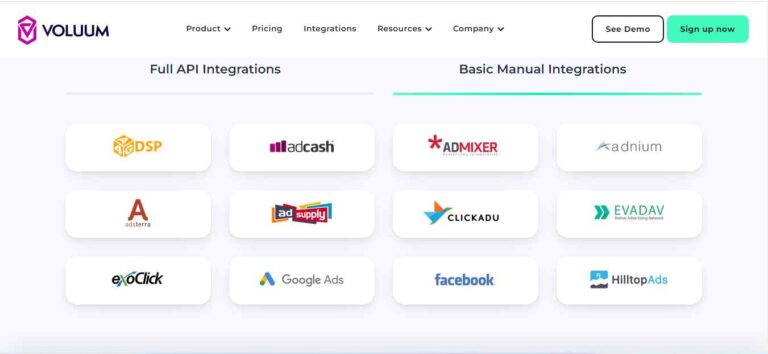 Automizer is a recent feature by Voluum to help you combine different traffic sources into one platform using an application programming interface.
It typically performs functions like creating automation rules, automatically updating the costs of traffic, pausing your campaigns temporarily, and changing your bids.
You can also exclude specific sites and areas so your campaigns don't run there.
Plus you don't always need to be physically in front of your screen to constantly monitor the performance of your campaigns.
Voluum through automizer integrates via API and manually with lots of tools. Some of these are Facebook, Google ads, TikTok, Yahoo, Bing ads, and many more.
Automizer is free on all Voluum plans if you spend up to $1,000 on ads. For higher perks, you'll need to upgrade to a paid plan.
These are some of the price ranges;
Ads Amount Price
$12,000/month $100
$25,000/month $200
>$25,000/month Custom
Hyros vs Voluum: Reviews
Hyros
On Capterra, Hyros has an average excellent rating of 4.7/5 from 112 customers. Most users are satisfied with the data obtained from the platform.
They also mentioned that the support team on Hyros is extremely helpful.
Voluum
On G2, Voluum has an excellent average rating of 4.6/5 from over 100 reviews. Most customers are generally happy with the software and have tagged it as one of the best tracking tools for online advertisers. Their customer support is also excellent.
On Capterra, Voluum has a rating of 4.6/5 from over 500 reviews. Again, customers mention satisfaction with the services offered on the platform with most saying they will stick to using the software.
Check G2, Capterra Trustpilot and TrustRadius.
Hyros vs Voluum: Pricing
Pricing is an important factor in choosing the best ad tracker for your business.
Generally, Voluum is much more expensive than Hyros pricing because the Hyros plan starts from $199 a month while Voluum starts from $299.
Other things that might determine how much you pay for either include functions and features as well as budget.
Below is a breakdown.
Hyros VS Voluum
Pricing is not too clear, Individual account – $299 per month
but often starts at $399
per month, and can go as Business account – $499 per month
high as 2k/mo depending
on revenue.
Hyros vs Voluum: Customer Support
Customer service is integral for the success of any campaign you run as it helps to build connections. Here's a comparison of both platforms' customer support.
Hyros
The only available customer support medium for Hyros users is email. They generally respond to queries and inquiries within 24 hours.
Voluum
Voluum uses a priority support ticketing system based on your plan. The average time taken by an agency o respond to your query is 12 hours.
However, you'll need to place your request(s) on working weekdays, i.e, Monday to Friday.
Which Ad-tracking Software is Best For You?
Hyros suits agencies, e-commerce store owners, and online course creators.
It isn't best for you if you are just stepping into the world of online advertisements or if you cannot afford to spend up to $10k per month.
Additionally, you'll need to explain your business to Hyros before you begin using it, and there's no free trial.
Voluum, on the other hand, works best for internet marketers.
It is a robust ad-tracking software that offers a lot of supportive resources for its users, is transparent about pricing, and is also beginner friendly.
Hyros vs Voluum- Final Thoughts
If you are an online creator, e-commerce store owner or you own an agency; then you are better off with Hyros.
It is a go-to option for marketers using multiple channels for advertisements.
However, if you are into internet marketing – most importantly as an affiliate, and are new to the world of ads, then Voluum would be a better option for you.
Ad tracking, overall, is an effective and powerful way to understand your customers and increase conversions for your business.
It helps to reveal important details and insights you might have never considered in your campaigns.
Which are you going for?