Hyros vs Wicked Reports – Best Ad Tracking Tool?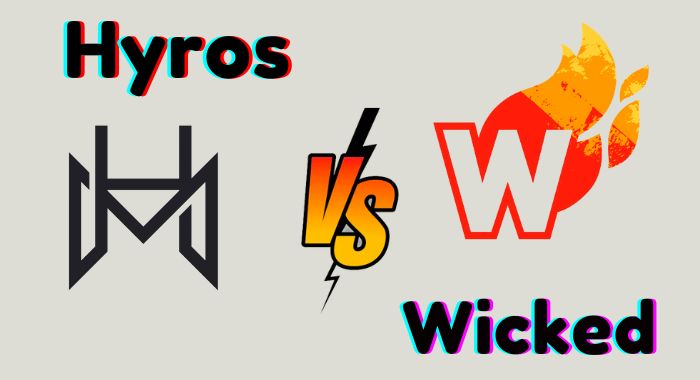 In today's post, we are going to compare Hyros vs Wicked Reports.
We will have a critical look at Hyros and as well, compare it with one of the most popular ad-tracking tools- Wicked Reports.
These tools happen to be two of the best AI Ad-tracking software as a result of the unique features they have.
When it comes to tools that can help you maximize and make the best use of your marketing campaigns, Hyros and Wicked Reports stand out.
They are both effective for tracking ad conversions.
Therefore, considering how near-similar they work, it might be quite difficult to choose which of these tools to go for.
That is why we have this review. We will compare the two tools- their features, pricing, and other things you need to know about them.
By the time we are done with this Hyros vs Wicked Reports analysis, you will have a better understanding of which is better for your marketing campaigns.
Hyros vs Wicked Reports: Hyros Overview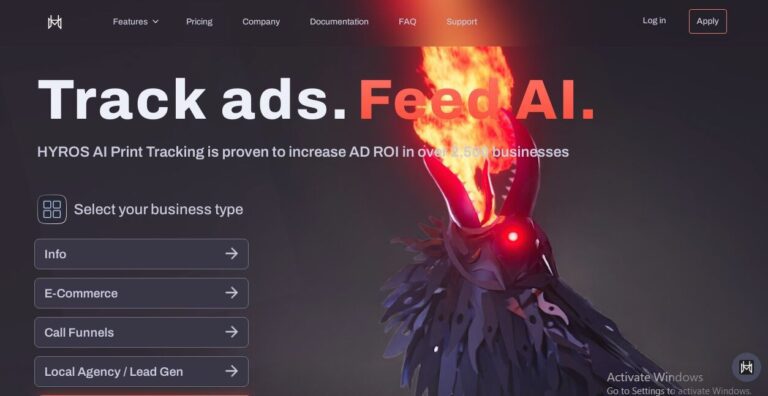 Hyros is cloud-based ad-tracking software that provides real-time details and information about your web visitors and prospective clients.
You can also see what activities they are performing on the web. With Hyros, you can perform an in-depth analysis of your customers before creating an ad.
You would have observed the category of ads that attract them, their geographical location, the number of time they spend online, and during what period they are more active online.
You can also access the kind of device they use.
The information will help you in creating the right ad. You will also discover which of the web visitors is your ideal audience.
Not just that, after creating the ads, you can see which of your ads convert better and what they are buying more from you.
Hyros Key Features
Here are some of the unique features of Hyros;
1. Ad attribution
With this feature, you can determine which of your ads convert better. You get to see which ad is generating more revenue for you.
One of the problems marketers face with online marketing is that they cannot determine which conversion funnels thrive better.
In short, you don't know exactly where the sales are coming from.
When you do not know this, you end up repeating the wrong ads. With this feature in Hyros, you can easily identify which ads bring sales.
Not only that, you know your figures. That is, how much you spent on the ads and how much the ad brings you as revenue.
It's high time you stopped running ads without direction. Every penny spent on your ads should be worth it.
2. Email Tracking
Not only does Hyros track ads on your website, but it also helps you to track the ROI of your email marketing campaigns.
By now, you already know that email marketing is one of the most effective marketing strategies.
With this Email tracking feature, you can monitor the open rate, click-through rate (CTR), and which emails convert better.

You also want to be sure that you are not recording bounce rates and that the right emails are delivered to the right customers at a time.
3. Call Tracking
This is also another important feature of Hyros. It works almost like ad attribution. Here, you can identify where the call came from.
You will be able to determine which of your ads led to the call. It displays the geographical location, phone number, and IP address of the caller.
With this information, you will be able to provide better support for the callers.
The call tracking feature also allows you to track your ROI. With the Hyros call tracking feature, you can identify missed calls and call them back on their own time.
4. Revenue Tracking
The Hyros revenue tracking feature enables you to track how much your marketing campaigns have generated easily.
The main goal of any marketing strategy is to increase growth and multiply revenue generated through retention, conversion, and acquisition campaigns.
You also need to know what revenue each of your ads is generating. Hyros helps you to track your revenue from all quarters.
After tracking the different results, it comes up with a conclusive report for you.
Wicked Reports Overview
Wicked Report is a marketing attribution platform. This tool gives you insight into clicks that drive sales. It is very suitable for PPC ads.
Wicked reports help you to track a customer's journey from its first click till conversion. It also works for ad attribution and lives conversion Data.
Wicked reports are suitable for both e-commerce businesses and B2B. You can integrate it with Shopify, Recharge, Klaviyo, and other popular tools.
Unlike Hyros, wicked reports works with only manual search campaigns on Google.
Wicked Reports uses CRM tools to attribute ads and recognize the best sales conversion in your funnel.
The pricing plan of Wicked Reports is not specified due to the fact that the pricing increases as your number of contacts increases. However, the starting price is $250/month.
Wicked Reports Features
These are some of the unique features of Wicked Reports.
1. Ad Spend Optimization
Wicked Reports allow you to optimize the amount spent on ads. With it, you understand the marketing funnel, strategies, and campaigns that bring in more value for your business.
You can determine if the amount spent on any of the market funnels is commensurate with the revenue.
Wicked Reports optimizes ad spend by generating insights into the Top of the Funnel (TOF) and Middle of the Funnel (MOF) clicks. It also shows real-time live conversion data.
2. Attributions time Windows
With the Attribution time window, you can set a specific time that all clicks lead to conversion.
If for example, you set your attribution time window to 10 days, it means that for every click made on your ads during that period, there is a payment for you.
This feature helps marketers know when a conversion happens on any of the ads.
Even if you are not currently monitoring the analytics, you will see that the conversion took place during the attribution time window.
With that, you can determine how long it takes for your ads to convert.
3. Subscription Revenue
Wicked Reports comes with subscription revenue where customers can sign up for any of your products and services and renew their pay monthly.
This time of business model works if your products or services are those that require retaining customers for a long time.
You also know that running a subscription business model is a good way to generate recurring income. It could be a monthly or annual subscription.
The most important thing is to ensure that what you offer does exactly what you say it does.
In the subscription revenue model, you should also ensure you offer different packages. With that, you will be able to cater to different calibers of customers.
4. E-commerce attribution model
An attribution model helps you understand the conversion of different marketing campaigns. With this, you can determine where any conversion or sale is coming from.
You will be able to see how each of your digital channels contributes to the revenue eventually generated.
Wicked Reports' attribution model works majorly for e-commerce businesses.
5. Multi-touch marketing attribution experts
Wicked Reports has a multi-touch marketing attribution suitable for e-commerce business owners and marketers.
It works with Google to operate smart campaign automation by using CRM conversions.
It also worked with Facebook to launch an offline conversion with the use of CRM conversion.
With that, you can set up offline conversion tracking for some of your ads.
The multi-touch marketing attribution helps you increase your ROI because of the detailed insights it delivers.
You will also understand what happens at every point in your marketing funnel. Then, any of the campaigns that seem to have a higher ROI is scaled up.
6. Customer Lifetime value insights
With the Customer Lifetime Value (CLV), you can determine the worth of any customer to your business.
You can calculate the total income a particular client is meant to bring into your business. This works for long-term clients.
This insight will help you determine the type of client to attract. Not only that, you will be able to predict and analyze your budget to know whether to cut costs or spend more on marketing.
Apart from that, knowing the CLV helps with your customer retention strategies. You are able to identify who your best customers are and how to provide a better service for them.
Wicked Reports help you carry out this analysis with ease.
7. 1st Party Data conversions
The first-party data is the information you gather directly from your customers or site. You can collect this data from your site's cookies or analytics on Google.
It could also be from the activities of your users within the app.
This type of data insight is preferable because it is accurate and it's directly from your target audience and customers.
Wicked Reports helps you to collect this data conversion.
Hyros vs Wicked Reports: Integrations
There are some integrations that Hyros and Wicked Reports had to bring in to make your journey with the software much easier.
Hyros Integrations
Hyros integrations are quite easy to set up. The links to how you can integrate each of them will be included in each integration.
Ad and Reporting Integrations
This integration helps you to track the following;
Twitter Ads
Pinterest Ads
LinkedIn Ads
Snapchat Ads
ManyChat Ads
TikTok Ads
Also, you can integrate some of the following into the software
Madgicx
GroupBoss
Google Automatic Set up
Google Adwords
That is why Hyros is regarded as the best ad-tracking software. Irrespective of the platform you intend to use, Hyros got you covered.
Details on how to integrate each of them are (here)
Landing Page Integrations
Hyros also allows you to integrate different landing pages, such as;
Zipify pages
WebinarFuel
Squarespace
Ultracart
Clickfunnels opt-in
Basic sales page
And a lot more. Check out how to install these integrations here
Call tracking Integrations
This integration gives you access to a lot of features such as;
Direct call tracking
Involve.me
Hubspot marketing forms
GoHighlevel funnel builder
Jotform
Phone close forms
Calendly
Click funnels
Checkout/Payment Integrations
Hyros also allows you to integrate different checkout and payment platforms to make the payment process easier for customers.
Paypal
Easy Pay
Recurly
CheckoutChamp
Clickbank
Hotmart
Zaxaa Checkout etc
Wicked Reports Integrations
Wicked Reports allows you to connect with your favorite tools. Most of these integrations only take a few minutes to set up.
With the Facebook and Google Ads integrations, you can automatically monitor your ad spend and track links.
Wicked Reports allow you to integrate popular e-commerce platforms such as;
Shopify
WooCommerce
Amazon attribution
Bing and Google Ads
ReCharge
It also allows you to integrate CRM and marketing automation tools such as;
Clickfunnels
Klaviyo
Hubspot
Infusionsoft
ActiveCampaign
Hyros vs. Wicked Reports: Reviews
Let's see what popular review sites say about Hyros and Wicked Reports.
Hyros Reviews
On Trustpilot, Hyros has an average of 4.7-star rating from 113 customers that gave their reviews. In fact, 92 out of the 113 reviews gave a 5-star rating.
On Capterra, Hyros has an average excellent rating of 4.7/5 from 112 customers.
Most users are satisfied with the data obtained from the platform and also mention that the support team on Hyros is extremely helpful.
Wicked Reports Reviews
On Google, Wicked Reports has an average of 4.2-star rating from 27 customers that gave their reviews.
This software has no review on Trustpilot and capterra.
Comparing the review of Hyros and Wicked Reports, we could see that users found Hyros easier to use than Wicked Reports.
Hyros vs. Wicked Reports: Pricing
Let's compare Hyros vs. wicked reports based on their pricing.
Hyros Pricing
Hyros does not release its detailed pricing plan. However, their plan begins at $199 a month. You need to have a strategy call with the team first.
This is where they understand the types of ads and what pricing plan your ads needs. Thereafter, you will be shown the pricing plans.
It is an invite-only platform which means that they must accept you first before you can use their services. The two major criteria you must fulfill before you can be accepted are;
You must have generated a revenue of over $40k on a monthly basis
The amount you must have spent on ads should be above $10k per month.
After that, you can reach out to them. They will study your marketing system and create a customized plan for you.
Wicked Reports Pricing
The pricing plan of Wicked Reports is not specified due to the fact that the pricing increases as your number of contacts increases.
However, the starting price is $250/month.
Generally, the pricing plans include;
Live conversion Data
Dedicated Customer Support Manager
Customer LTV
Funnel vision attribution
Unlike Hyros, there are no requirements of the total number of revenue that must have been generated or the amount spent on ads.
Hyros vs. Wicked Reports: Customer Support
Customer service is integral for the success of any campaign you run as it helps to build connections. Here's a comparison of both platforms' customer support.
Hyros
They have excellent customer support. They respond faster, follow up with you, send you updates, and notify you when something goes wrong with your account.
On the web interface, there is a live chat popping up to ask you if there is any challenge.
Another alternative is email support. If you need any help, you can always email support@hyros.com. Their dedicated support team is ever ready to respond promptly.
They generally respond to queries and inquiries within 24 hours.
Wicked Reports
They have a chat box where you can send a message to the support or sales team.
Even though some customers complained about how long it takes to get a response from them, recently, the team is working on that.
Which ad-tracking software is best for you?
Hyros suits agencies, e-commerce store owners, and online course creators.
Hyros also gives you insights even into prospective customers such that you can determine the right strategies to attract them.
With Hyros, you can track your calls, emails, cost-per-clicks, and click-through-rates.
It is safe to say that there is virtually no information you want to generate as regards your ads that Hyros will not provide.
Not to forget that the data is collected at one point for easy access.
The only challenge is that isn't best for you if you are stepping into the world of online advertisements or cannot afford to spend up to $10k per month.
Additionally, you'll need to explain your business to Hyros before you begin using it, and there's no free trial.
Wicked Reports, on the other hand, works best for E-commerce business owners. It is multiple-touch marketing attribution software.
It not only shows you which ad is generating more revenue, but it also points out each touch point that contributed to the conversion.
Most importantly, Wicked Reports is flexible. Even if you are starting your online advertisement, you can use Wicked Reports.
In my own opinion, Hyros tracks ads better than Wicked Reports. It has a lot of features and integrations to make sure of that.
Hyros vs Wicked Reports: Final Thoughts
We have been able to give a clear comparison between Hyros and Wicked Reports. Both tools are excellent for tracking ads.
However, unlike Hyros, which works for any form of ads, Wicked Reports works for e-commerce.
Hyros works in accordance with the need of the business. That is why the hyros team requires a demo call first.
That will help them customize the tool to suit what your marketing campaigns need.
Wicked Reports simply works with the number of contacts you have. That is why the tool is also helpful for customer retention management.
Summarily, if you are a big gun in the marketing world and generate an average of $40k revenue per month with $10k spent on ads, Hyros is the best ad-tracking software for you.
But if you are starting out and want to hit the ground running, you should opt for Wicked Reports.
However, looking at the pricing tag Hyros comes a little lower compared to what Wicked Report is offering.
or