Kartra Affiliate Program: [Earn $1,819 Recurring Commission]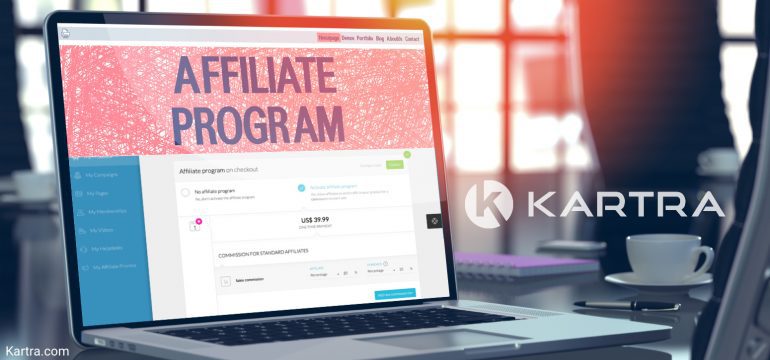 In this post, I'll be doing justice to the Kartra affiliate program review and equally discuss how you can promote it and earn a monthly recurring commission.
Kartra affiliate program is one of the few amazing high ticket affiliate programs you can promote and get RICH.
Just like Clickfunnels, it has an amazing affiliate structure that pays it's affiliate well and this is one of the reasons Clickfunnels is so successful.
So, if by chance you heard about the Clickfunnels affiliate program and you didn't had much success with it.
Trust me, now is another chance for you!
Kartra pays a whopping 40% recurring affiliate commission on all their plans, both monthly and annual plans, giving you the privilege to earn up to $1,819 per sign-ups.
You can sign-up to promote Kartra as an affiliate in two ways; one will have your account reviewed while the second will approve your account immediately.
Signing up on the Kartra JV affiliate page has a slim chance of approving your account. Your account will be on pending for a few days for a thorough review before they finally get back to you.
However, the better way is to sign-up for the Kartra 14Days Free trial and from inside your account apply for the affiliate program.
This way your account will be approved immediately without any further review!
If you're new to Kartra and you have little to no knowledge on how Kartra works I'll suggest you go through my in-depth review on Kartra.
Note: If you apply through the sign-up page first, and your application was declined, signing up for the 14Days trial through the same cookies on your browser will still decline your affiliate sign-up automatically from inside of your account.

So, it better you signed up first for the 14days trial or clear your browser cookies if you have been denied from the sign-up page then start the 14days trial and apply from your account.
Kartra Affiliate Program [40% Recurring Commission]
Here's a link to the Kartra affiliate Sign-Up or simply start a Kartra free trial for 14days and apply for affiliate from within your account. (Recommended)
Kartra Overview
Kartra is an all-in-one online marketing tool that hit the market in early 2018. It offers everything that you need to market your business online and attract visitors.
It's a platform that offers and substitutes Software like:
Auto-responder
Sales funnel
Website builder software (e.g landing pages, squeeze pages, sales pages, thank you pages, product launch pages, checkout pages, video sales letter pages, and more)
Online form builders
Membership portal builders
Campaign analytics platform
Advanced marketing video hosting system
Shopping carts
Helpdesk ticketing systems, including live chat
Split testing and link tracking software
Calendar and appointment scheduling
Affiliate management system
Custom programing to seamlessly integrates all of the above
Graphic designers etc.
Unlike other platforms that are task-oriented, Kartra is a goal-oriented platform. This means you don't need to design a sales funnel webpage as it is usually the case with other platforms.
Instead, Kartra works in reverse, meaning that you first focus on what you want to achieve instead of thinking about creating a sales funnel. (Goal-Oriented)
For Example, most sales funnels usually end with a "thank you" page. However, with Kartra, you begin with a "thank you" note then work your way down.
The good thing about Kartra affiliate program is that the majority of what you need to promote them as an affiliate.
Inside your Kartra portal, you'll have access to training and "done for you" campaign that you can tweak and you to promote your offers.
It also comes with email swipes for marketing your email list!
More on that later…
Now, let take a look at the list of the done for you campaign available on Kartra and see some that can be used to promote Kartra as an affiliate and other affiliate programs you're promoting.
Try Kartra for $1
Kartra Done For You Campaigns
Below are the list of done for you campaigns inside you Kartra account that can be deployed to promote your offers. Or simply build a new one from scratch.
#1: List Builder Sales Campaign
This campaign drives traffic to an opt-in page, thank you page then walks your prospect through a 3days email sequence.
All emails are designed to send them to your website and once they convert the campaign stop or add them to another one.
#2: Lead Magnet Campaign
The lead magnet campaign is designed to turn your website traffic into leads in your marketing campaign.
Once you turn your traffic to leads in exchange for something you offer on your website, these leads then begin to walk through your marketing sequence.
They will be directed to your sales page and also to an upsell page when they buy the initial product.
#3: Product Lunch Campaign
The "done for you" product launch campaign is a more robust campaign that turns cold traffic into leads. After that, it then walks them through a 3Days educational sequence about your product.
The 4th-day sequence will be about your product launch with a 24hr countdown timer and two other emails will be sent after that.
The first will be a reminder email of 12hours left to the takedown of your product. The second one will be a 1-hour reminder to the takedown of the product.
Every leads that take action and purchase the product will be unsubscribed automatically from the sequence.
They will then be sent credentials to log-in to the membership area or access to the products.
However, for those that did not take action but visit the sales page, they will be redirected to the "you-missed-it-page".
If they didn't take action still, then to the first opt-in page to start the sequence again.
It then goes on and on till you convert every bit of your leads to the actual buyer of your product.
#4: Masterclass Campaign
The masterclass campaign is very similar to a webinar.
What it does is that it drives your cold traffic to a registration page whereby they register for a presentation. After that, add them to a reminder list.
The reminder leads them to the video presentation. At the end of the presentation, a call to action button pops up underneath the video to take action.
For those that did not watch to the end they are redirected to watch the presentation again. This is done until they watch to the end when the call to action button pops up.
Those that take action will be lead to the check-out page to buy your product. Those that didn't buy immediately will be reminded often and lead back to the check-out page till they buy.
#5: Quick Launch Campaign
The quick launch campaign is similar to the product launch campaign. This one drives your traffic to an opt-in page then walk them through 3days educational sequence about your product.
Once they buy they're automatically removed from the sequence and if they don't they will be walked through another 3days email sequence.
The email sequence will be more aggressive than the first one with count-down timer to make the purchase quickly.
#6: Membership System Campaign
This campaign is designed to drive traffic and sale to a membership product. It works by driving your traffic to an opt-in page.
Your traffic then opt-in in exchange for a lead magnet you're offering. After this, they will be walked through a series of email sequence.
This sequence will first make sure they get their free gift before sending then to the video sales letter page.
Once they convert they'll be redirected to your thank you page and their login credentials will be sent to their email automatically.
You can then upsell them in the membership area to upgrade their account if you want.
#7: Simple List Builder
Just like the name, it's a really simple list builder campaign designed to collect email. It collects leads and sends them to your website through the 3days campaign sequence.
#8: Consulting Campaign
The consulting campaign is a simple campaign that sends cold traffic to a reservation page to watch a presentation. They opt-in to your list automatically when they registered.
The list then redirects them to watch the presentation. Based on how long they watch the presentation, they will be added to a reminder sequence with limited time to book a consultation call.
For those that book the consultation, they will be added to calendar and redirected to the thank you page.
#9: Free Membership
This is a simple membership campaign that is designed to drive traffic to your membership area. You don't need to offer a lead magnet with this as the membership area has its own opt-in page.
It includes a video opt-in page where you can educate the prospect about what to expect with your membership platform.
Once they register, they will be given access to the free level automatically. You can then tease them to upgrade to gain access to the paid level.
You can do this by offering valuable content that's only available in the paid level.
#10: eShop Campaign
The eShop campaign is designed for selling eCommerce physical products. This done for you marketing campaign comes with multiple product catalogues.
Every customer that visits your product catalogue will be directed to the order page and a upsell page.
Following the steps will automatically enter your customer into a 5Days email sequence designed to make then buy another product.
For those that abandoned their product on the order page, they will enter a 4Days email sequence designed to send them back to the order page.
#11: Frank Kern's Book Campaign
The frank Kern's book campaign is a really simple campaign that drives traffic to a sales page. For those that buy your product they will be upsell with two additional products.
#12: 4Days Cash Machine
The 4Days cash machine is best for exiting list of subscribers. What it does is that it sends a 4 days sequence email to your list about a new promo you're running.
This comes with a timer and a massive discount that will lure them to take action quickly.
As I said, you don't have to be limited to these campaigns; you can create yours from scratch and use them to promote your Kartra offers.
Try Kartra for $1
Promoting Kartra through Email List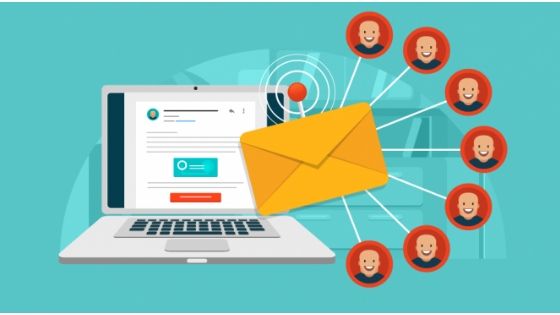 Email marketing is one of the best ways to promote any affiliate program and Kartra is not excluded.
However, you must understand the basics of what you're doing and not just spam your email list to death.
There is a popular saying that says "the money is in the list" but TRUST me, there won't be any list if there's no relationship.
Rather than focus on list, focus on building a relationship with your list, then afterwards you can pitch them with your affiliate offers.
Below are 3 Email Marketing Tips to Promote Kartra Affiliate Program:
#1: Build a Relationship with Your List
By now you should understand the money is not in the list but in the relationship you've built with your subscribers.
Your emails should not be all about promotions and affiliate links. You'll need to send out free and quality content to your list and educate them about the subject matter.
You can do this by:
Listening to them
Earning their trust and
Offering them valuable information for free
It's after you've must have built your relationship and they know who you're that you can then start sending promotional emails.
The good thing is, there are plenty of done for you campaign on Kartra that you can use to your advantage. Thus, saving you plenty of time to do other important stuff around your business.
#2: Encourage Reply
Adding your email address or contact information at the end of every email makes you stand out.
This gesture makes them know you're real, most especially when they contact you and you reply to them.
Most subscribers are used to gurus not replying their emails, but if you can create the time and reply to emails that were sent to you.
Then you've earned their trust and most importantly built a relationship with your list.
#3: A/B Split Test Different Subject Line
This allows you to understand how your list responds to your emails. This option is also available on Kartra and you can equally access it via your 14days trial.
You can send the same emails with different subject line to a certain percent of your email list and see how they react to it.
This will let you know subject line that attracts more open rate compared to others and know how to manage them.
Kartra Promotion with Facebook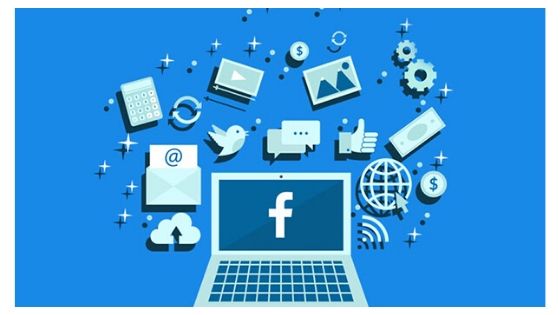 Facebook is another huge platform to earn huge commission via Kartra affiliate program if it's done the right way.
Facebook is a huge platform of over 4billion audience that offers great potentials for marketers that can tap into it.
You can earn affiliate commission promoting Kartra with Facebook in two proven ways:
Facebook Groups
And Facebook Ads
Your Kartra affiliate commission will reach the sky if you can properly tap into these.
#1: Facebook Groups
Most of us are already familiar with how Facebook groups work. All you need to do is create a Facebook group around a problem that can be solved with Kartra.
However, you need to portray yourself as an expert in that field and offer free valuable content. Then as a solution, you can then introduce Kartra platform with your affiliate link as a solution.
Kartra is an all in one platform, so they offer solutions as a replacement to much software in a more affordable way.
Yours is to think about the niche and area you want to establish yourself as an authority. Then offer contents for free and finally introduce your affiliate link.
This can really go a long way when you provide highly engaging contents with your group members and interact almost on a daily basis.
#2: Facebook Ads
There are various ways at which this can be done. You could run Facebook ads to collect leads of potential Kartra users.
And you can equally do this using the Kartra emails and landing pages.
However, I feel that's too direct.
It'd be best if you run an advert to certain niche… let's say small business owners and offer a solution on how they can scale their business via sales funnels.
A video ad is mostly preferred because it's said to convert the most.
Get a video that summarize everything you're offering for free and collect their leads then walks them through your email sequence educating them about their business scaling.
Make it thorough as possible and offer everything for free.
For those that took an interest at the end of the email sequence, you can then offer Kartra for them to kick start their business scaling.
Mind you, this isn't limited to small business it could be for:
Interior decorator
Dentist
Restaurants
Gym owners
Home repairs
Golf course
Mechanic
And many more…
Kartra offers features like:
Email Marketing
Sales funnel
Website builder software
Form builders
Membership sites builders
Analytics platform
Advanced Video Hosting system
Ecommerce Shopping carts
Helpdesk ticketing systems
And so much more…
All these are solutions you can market to potential Kartra users and earn your commission for every referral made.
Here's a free Facebook Ad webinar for those that want to take their Facebook ad to the next level.
Promoting Kartra via YouTube Channel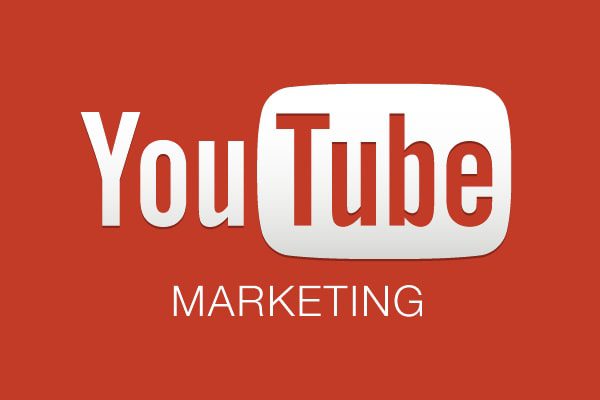 YouTube is known to be the second biggest search engine with billions of view. Best part?
It's absolutely free to set to set-up. You don't need to buy a domain or set-up hosting you just need an account with Google and you're all set.
So how can you promote Kartra on YouTube?
This might not be simple if you don't like showing your face on the screen. However, you don't need to because you can just share your screen.
You can promote Kartra by creating how-to videos about any business that involves using Kartra.
You could also create Kartra reviews, comparison and the likes. Below are few of what you need and what you'll need to do:
Screencast-o-Matic
Keywords research
Optimize your video description
Use catchy thumbnail
Shorten your affiliate URL
Before anything else you'll need a tool like screencast-o-Matic to record and share your screen for any kind of video, you want to make.
After that, sit down and do your keywords research. You can use free tools like Google keyword planner, keywordTool.io or VidiQ.
They are all free and amazing tool!
Optimizing your video description and using catchy thumbnail will increase your ranking and equally your click-through rate.
Promoting Kartra via a Niche Blog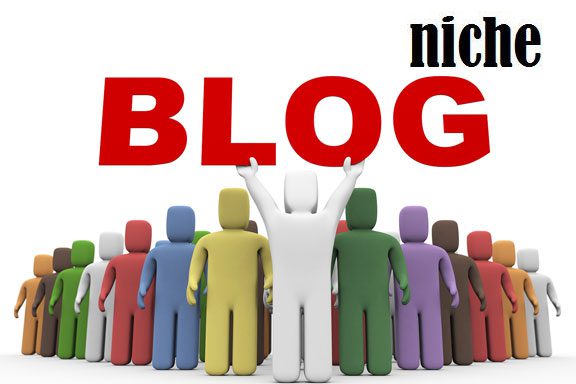 Another way to do this is by setting up a niche blog. This should not be limited to Kartra, you could also promote similar offers and earn your commission alongside Kartra.
How can you make this happen?
You need to get your domain name and set-up your web hosting. For this, you can easily use Bluehost and get your domain name for free.
It also comes with a free SSL certificate and 45 days money-back guarantee just in case you don't like their service.
After that, you need to do your keywords research and get keywords you want to write content about and add your Kartra affiliate links.
You can equally use the following:
Google keywords planner
Long-tail pro
KeywordTool.io
With these, you can get keywords ideas and provide content around them.
I know creating content can be a pain in the ass at times but you don't have to worry about that.
You can easily get quality content written for as low as $5 using Hirewriter.com
Once all of that is in place you can create content around this area:
Review post
Comparison post
"How-To" post
Case study post
Roundup post
Etc.
Promoting Kartra via Google Ads Promotion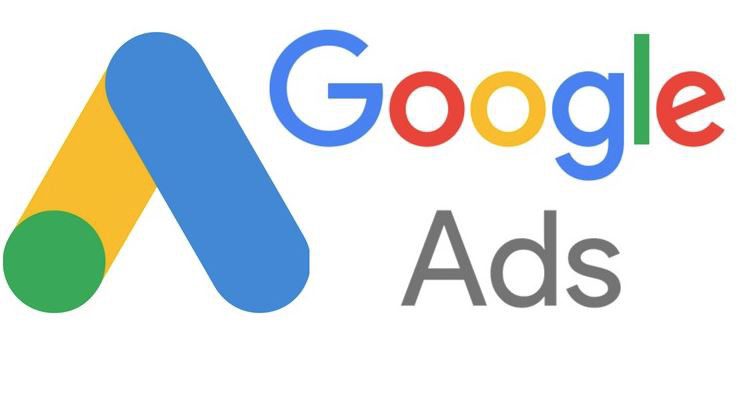 Google ad is the direct opposite of SEO which is what a niche blog is all about. Creating niche blogs means you have to create good content and get a few backlinks to boost your ranking.
These can take a few months before you start seeing quality results but using Google ads is like telling Google you need result right now!
How does this work for Kartra affiliate program?
Well!
All you need do is bid for Kartra keywords through Google ads and add your affiliate links.
This way, people searching for any keywords around Kartra, so far you added the keywords will see your add and probably click on it.
The more click-through rate you have, the more chances you have to make more money with Kartra affiliates.
Here's a step by steps A-Z content on how to run Google ad words by Neil Patel.
Finally, you also need to be sure Google ad is allowed on Kartra affiliate terms and condition. If not, your affiliate account may be terminated if it goes against their T&C.
Answering Question on Quora

This is another hack to generating free traffic and earning cool affiliate income at the same time.
Quora is the biggest Q&A (Question and Answer) website out there with millions of questions being asked by their users.
This method isn't limited to Kartra affiliate offers; you can also use it to promote any affiliate program.
What you need to do is create an account on Quora if you don't have already and look for question-related to Kartra and provide an in-depth answer to it.
Inside your answer, make sure you include your landing page links in all your answers.
The goal is to drive traffic to your landing pages where they can actually click on your affiliate links.
Adding your naked affiliate links directly in your answer on Quora goes against their ethics and can get you blocked.
However, if at all you want to add your affiliate links directly, make sure you're using a link shortener.
I've done this plenty of the time and I'm still doing it because the result is always amazing.
Kartra Affiliate Commissions
The primary commission is 40% on all plans, both monthly and annual plans. Let's break it down.
Starter plan: $39 monthly affiliate commission and $379 if billed yearly
Silver Plan: $79 monthly affiliate commission and $715 for if billed yearly
Gold Plan: $119 monthly affiliate commission and $1099 if billed yearly
Platinum: $199 monthly affiliate commission and $1819 if billed yearly
Plus 10% affiliate commission for every affiliate you referred!
You can learn more about their pricing plan here!
Try Kartra for $1
Kartra Marketplace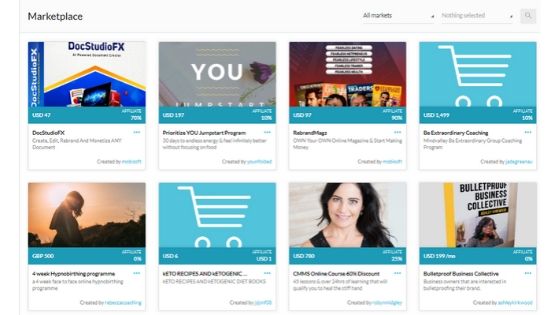 Kartra marketplace, allows you to browse through other affiliate products listed on the Kartra Marketplace. You'll be able to select your niche, compare commissions, earnings per click, conversion rates and sales funnels.
However, gaining access to Kartra market place is only limited to active members which include the 14 days trial.
At the marketplace, you'll be able to join the less competitive and high ticket affiliate program that convert really well and also leverage their sales funnel to promote them.
Final Thoughts
Kartra affiliate program is actually one of the best way to make money with affiliate marketing. They offer so many opportunities to make money. If you miss out on Clickfunnels affiliate program, you don't have to make the same mistake again.
No matter the promotional method you choose be it:
Email
SEO
Facebook
YouTube
Blogging etc…
You need to be consistent!
Once you're, you'll see the Kartra affiliate commission flowing in no time. Remember, I said apply through the Kartra affiliate sign-up page might limit your approval.
But if you sign up for the 14Days trial, you can apply from within your account and get approved immediately.
Note: If you apply through the sign-up page first, and your application was declined, signing up for the 14Days trial through the same cookies on your browser will still decline your affiliate sign-up automatically from inside of your account.

So, it better you signed up first for the 14days trial or clear your browser cookies if you have been denied from the sign-up page then start the 14days trial and apply from your account.
Try Kartra for $1
Learn More: