How To Make Money With Go High Level [7 Perfect Ways]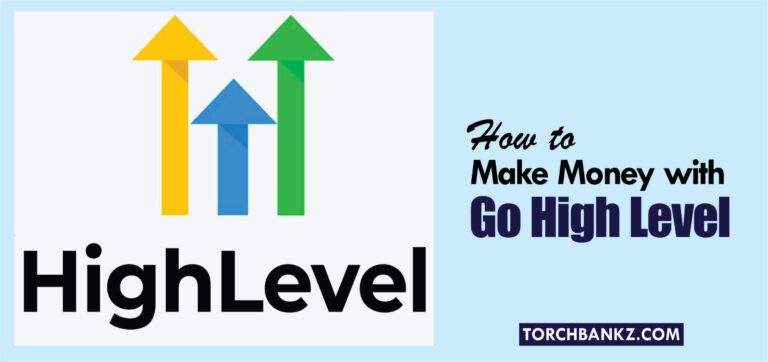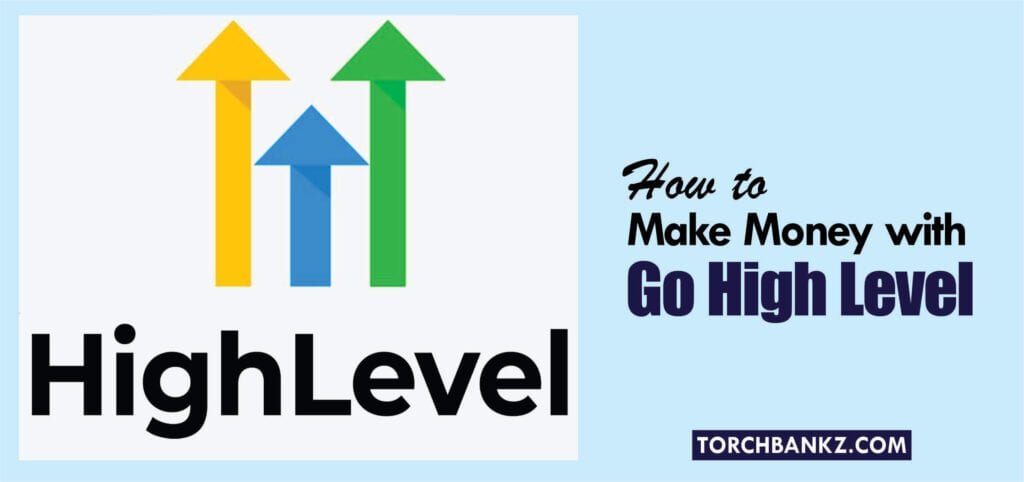 Today, we will be discussing how to make money with Go High Level.
I'll be sharing with you straightforward strategies to make money with Go High Level.
If you are not familiar with Go High level, I wrote a comprehensive on guide Go High Level to learn more about the platform.
The Go High Level software is an incredible tool for its performance. Maybe you are imagining creating an account with Go High Level or you have an account already.
Whichever one, I'll still reveal to you how you can recover your investment fast using the software and start cashing out from your first month of wielding the tool.
Yet to create an account? (Sign Up here with their 14 days free trial) and gain access to over $4245 value in (bonus).
That said, let's get started.
How To Make Money With GoHighLevel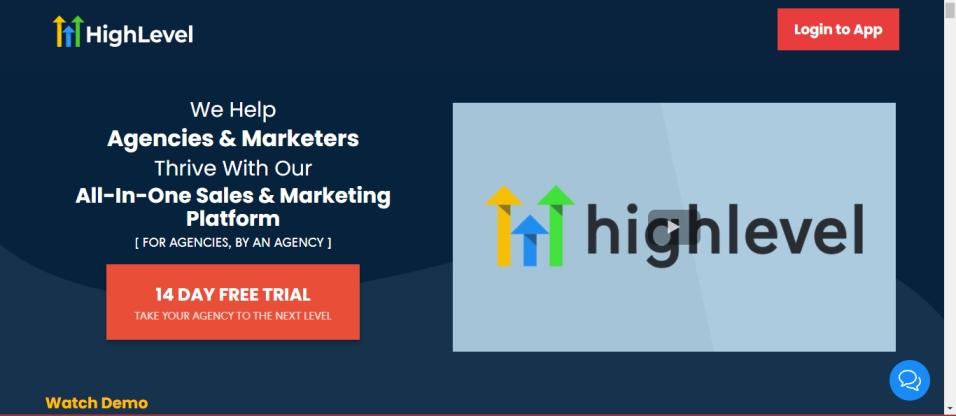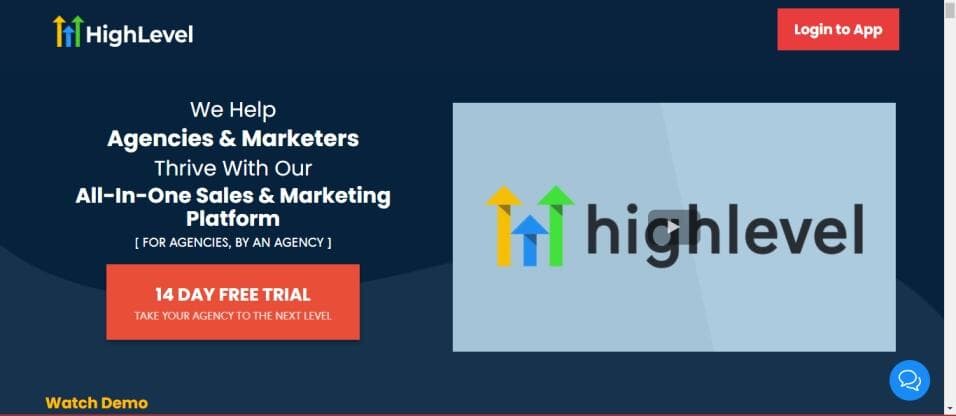 Below are the strategies in which you can make money with GoHighLevel.
Resell GoHighLevel as SaaS.
Start White Label Agency with GoHighLevel.
Sell GoHighLevel Funnels to Clients.
Promote GoHighLevel as an Affiliate.
Sell your Digital Product.
Start your personal Agency and sell your services.
Perform Bookings & Appointments.
Create Converting Email Copies.
Create Converting SMS Texts.
1. Resell Go High Level As SaaS
SaaS means "Software-as-a-Service." It illustrates the method of providing access to virtual website platforms in return for payment either monthly or annually.
The website platforms are cloud-based and are usable via any browser. All you need to commit to is paying your subscription tariff.
However, you'll get a complete ticket to everything or a fraction of the available features depending on your subscribed plan.
With the High Level SaaS plan, you can provide not only services but as well as software to further users.
This means you can double as a service and software organization concurrently.
HighLevel SaaS plan enables you to not only use the software but to also resell it to other users like it's your software.
So basically, the high level SaaS plan is an authorization to sell software that is not originally yours like GoHighLevel.
To a certain degree, you are a Whitelabel reseller as you will purchase a product for a particular fee that you can receive earnings from by selling it for a greater price.
This is a good way of earning recurring dividends and making money with Gohighlevel.
2. Start White Label Agency With Go High Level
As a business or an agency, Go High Level allows you to introduce your clients with a custom-made interface for viewing their service statements.
Go High Level was specifically created for agency holders and comprises simple migration services from different transaction platforms.
It is all that agencies require to regulate their customer's sites, leads, schedules, funnels plus other multiple services that are required to conserve a client.
Still, it takes it another step further by permitting you to build an application through its application store and sell it to your customers without charges.
It virtually permits you to market software you never created.
Specifically high level apps. Also, you get the opportunity to make more money from your clients by charging them fees for the application.
The high level all-in-one platform will provide you with the methods, assistance, and aids you require to succeed with your agency.
It will also assist you to expand your agency by engaging you with outstanding flourishing agency holders who can assist you to close better deals.
You can start your white-label agency with GoHighLevel.
They deliver white-label agency services like Facebook & Google promotion and social media broadcasting.
If you're looking for a simple means to create sales funnels, integrate them into your marketing inventory, enjoy a nicer conversion rate, automate your workflow, create landing pages, etc.
Then start a white-label agency with GoHighLevel.
Go High Level White Label Agency duties permit you to outsource customer management while making money.
Read more on White label agency
3. Sell Go High Level Funnels To Clients
Selling Go High Level funnels to clients is another way to make money with GoHighLevel.
The sales funnel is the direction your client follows to buy from your business or agency, following from the attracted potential buyers to converted clients.
It comprises components like the sales page, the upsell page, the order page, the "Thank You" page, and any additional pages that directly impact the actual conversion game.
A sales funnel enables businesses to know what potential clients are feeling and performing at each phase of the purchasing adventure.
This understanding enables you to invest in the exact marketing actions & channels.
Furthermore, it helps you cultivate suitable messaging following each phase and convert potential customers into engaging customers.
The sales funnel is important for you if you're concerned about online or affiliate marketing.
This is because it allows you to make money from the product or service you render or through an affiliate product.
Landing pages, social network elements, subdomain sites, and content may all be utilized to nurture your sales funnel.
However, any or every one of these strategies may be utilized depending on your digital marketing goals and systems.
So basically, when you sell GoHighLevel funnels to clients that are passionate about expanding their sales and marketing techniques, it will assist to:
Understand how to connect to their prospects.
Generate further sales.
Give them an edge over other novice entrepreneurs.
Enable them to expand their business.
Encourage their visitors to remain and finalize the sales procedure.
4. Promote Go High Level As An Affiliate
This is another way to make money with Go high level.
As an affiliate, when you promote Go High Level, you get the chance of earning a 40% commission for every referral you direct to register on High Level.
Also, you can earn cash when you recommend affiliates to promote HighLevel.
You can earn a commission on all the High Level subscription modes which comprise the Starter plan ($97), the Agency Freelancer plan ($297), and the Agency Pro plan ($497).
If you're searching for easy methods to promote Go High Level as an affiliate and multiply your earnings. Here's how to make money with a GoHighlevel affiliate;
Create Posts & Videos On Reasons Why You Switched To HighLevel
This will help you stand a bigger chance for interested marketers to discover them in search results and likewise connect through your affiliate link.
Don't forget to hyperlink all footnotes of HighLevel with your affiliate connection.
Also, put in your affiliate link to the video narrative and implant your video into your comparison posts.
Leverage On Agency Snapshot
This template contains all you require to get collaborators on your schedule so you can demo HighLevel and respond to any concerns they may have.
This comprises a crusade outreach and a landing page without a branded demo tape.
All you need to do to launch is simply observe the Agency Snapshot Format Manual.
Then upload your collaborators into contacts then do bulk invitations or enlist them manually in the Potential Affiliate Nurture crusade.
Create Comparison Articles And Videos
As HighLevel thrives, many people are scanning for comparison contents to know further the benefits they stand to get by abandoning their current tools for High Level.
So the more detailed your contents are, the bigger chance they have of being allotted and ranking higher in Google search engine results.
Ensure you include hyperlinks to all footnotes of HighLevel with your affiliate connection.
Also, ensure you include your affiliate link to the video explanation and implant your stream into your comparison content.
5. Sell Your Digital Products
GoHighLevel is one of the best online course hosting platforms you should try.
Selling digital products lets you include a product revenue stream in your enterprise that possesses a considerably lower churn rate than conventional transaction services.
The membership feature on GoHighLevel is a steady means of hosting and providing courses and e-publications.
It is pretty incredible when it comes to selling digital products, online courses, and content.
One outstanding feature of the high level membership site is its easy-to-use interface. This brings about the potential of hosting digital platforms with lesser tech problems.
The ability of GoHighLevel to regulate everything starting from hosting your content to fee processing through streak incorporation gives you extra time to concentrate on the important matter which is building an extraordinary digital company.
The interface is straightforward to use and even your online students won't find it difficult to navigate.
Also, high level allows limitless usage, recommendations, and products for your online courses.
You are allowed to create online courses for your customers or your agency.
6. Start Your Personal Agency And Sell Your Services
This is another way to make money with Gohighlevel. It becomes a game changer when it comes to starting your agency, bringing clients, maintaining them, and selling your services.
It was developed primarily with the interest of digital agencies at heart.
When you launch your agency with GoHighLevel, one amazing thing you stand to gain will be assistance to close sales.
This is done by providing you with the correct tools, assistance, and aids for your marketing endeavors.
With HighLevel, you obtain internal marketing methods for building landing pages, funnels & sites to generate leads effortlessly.
Also, you receive CRM & tools to facilitate your leads into clients on the backend.
You can also generate tailored, automated campaigns so you can connect your leads through many media like Facebook messenger, calls, emails, etc.
HighLevel is dedicated to supporting the world of Agencies and assisting them to generate multiple revenues.
There is also an avenue for development which was why they created a community board.
There, you can discuss and elect opinions to help lead the direction of growth.
Also, you can discover tips about what different agencies are accomplishing with HighLevel all inside the community.
7. Perform Bookings & Appointments
One challenge many companies or businesses face is that they amass plenty of leads but lack the period to connect with them.
Understand that leads possess quick attention intervals.
So if you aren't available to respond immediately, your leads may check for other products and service providers and you'll miss what may have turned out to be a profitable transaction.
If you're excellent at engaging with your clients & telemarketing, then you can provide services like setting up an appointment.
You will need to create a scheduling and booking procedure once your outreach campaign is profitable and you begin receiving orders.
Creating bookings and appointment strategies will allow you to regulate your time productively.
This will guarantee that you do not lose any client who desires to reach you or utilize your products and services.
Furthermore, it will teach you to be extra conscious of time, making sure that you avoid ignoring other elements of your business or sales campaign.
This is an outstanding method that is easily accessible for all, including you.
However, this is for you if you want to use Go High Level's software to make more money and expand your scope in online marketing.
The tool is easy to manipulate and configure and does not require any technical skill.
8. Create Converting Email Copies
The GoHighLevel email marketing tool permits you to connect with a large percentage of your customers every day.
You can even turn them into everyday or weekly clients via this tool.
You are simply required to perform research on your potential client's needs before initiating an email marketing outreach crusade.
High Level can be employed in the favor of email marketing remedies that you are presently delivering like ActiveCampaign, GetResponse, etc.
It furnishes an extensive automated email marketing remedy that allows you to improve your business or company.
At this point, copywriting will be actively involved.
You will be expected to write funnel content, promotions, and email content that convert to leads.
So once your potential client declines from the funnel possibly because they are not yet prepared to buy a product, you can incorporate them in a GoHighLevel campaign.
This will distribute emails to them after a few weeks.
The goal of this strategy is to eventually entice the visitor to pay for the service anytime they're willing.
9. Create Converting SMS Texts
Because not everybody prefers going over their emails. However, nearly everyone appreciates reading SMS messages on their phones.
So with the support of HighLevel SMS marketing, you can turn your leads into potential purchasing customers.
The moment you have decided to employ High Level's online marketing methods, you'll gain a ticket to SMS marketing.
This procedure does not require skill because it is straightforward to wield. Also, it contains teachings on how to use SMS Marketing.
Perhaps, you may be contemplating what this tool supersedes.
Well, it most doubtless supersedes SMS marketing methods like SendInBlue, Podium, etc.
This is where copywriting comes into play.
This is the method of composing funnel content, SMS copies & advertisements that help to convert.
If your site visitor falls out of the funnel because they are not yet prepared to make a purchase, you can include them in a HighLevel outreach campaign.
This will deliver them an email after some weeks.
The essence of this SMS marketing is to ultimately convince the visitors to purchase whenever they're prepared.
FAQs
Here are some Faqs about GoHighLevel;
Is GoHighLevel A CRM?
GoHighLevel is a CRM and sales strategy for agencies to bring and retain extra clients using smart methods.
GoHighLevel allows you to understand, engage with, and establish long-term connections with your clients.
What Is GoHighLevel Used For?
GoHighLevel is used to create and carry out outreach campaigns that can generate, convert, keep, engage, and turn leads into customers.
This comprises businesses looking to rapidly build campaigns and dashboards that communicate to their clients and deliver a value increase for their marketplace.
Who Owns GoHighLevel?
Shaun Clark is the owner of GoHighLevel, all that agencies require to regulate their customer's leads, sites, funnels, schedules, and several additional services.
Conclusion
In today's article, I have shared with you everything I believe you should know about how to make money with GoHighLevel.
Are you passionate about scaling up your business or agency using the right marketing tools?
As an entrepreneur, are you looking for strategies that will help you to generate multiple revenues?
If these are your concerns and more, then you should consider creating a GoHighLevel account.