Niche Scraper Vs EcomHunt: Choose the best Product Hunt tool!
In this post, I'll cover the Niche Scraper review and compare it Ecomhunt winning product tool.
I don't mean to scare you. But did you know your e-commerce website is just an addition to the current 47 billion websites flying around the internet? Yeah, I meant billion!
Out of which 1.3 million is an actual e-commerce site, which is just in the United States only. What does this mean for you? Do you have a chance or is dropshipping saturated?
Well, of course, the competition is getting tougher unlike how it used to be.
But then, there are still enough profits to go round for those that actually know how to go about it.
A fancy website is not enough to make you money or thousands of products.
Your number secret in making most of your drop shipping/e-commerce business is the choice of products you choose to sell.
Plus your strategic marketing plans of course. If this too is out of the way, all you need do is watch the income growth.
So, how do you source for these winning products?
For this, we're going to look into two of the top winning product tools, which are Niche Scraper and Ecomhunt.
I believe you don't want to waste money on products hunt tools else you won't be here, and if that's the case, guess we have something in common then.
So, you have nothing to worry about as I'm going to do a thorough comparison and an in-depth review of both Niche scraper and Ecomhunt.
At the end, if you need a Niche scraper alternative as well as Ecomhunt I'm sure you'll be informed as to which one to choose.
Niche Scraper Vs EcomHunt
There's no doubt about it, these tools are awesome when it comes to hunting hot products to sell online.
I have an account with both tools and want you to save more while getting most of what you're paying for by choosing the best and suitable tool for your business.
I'll do a review and comparison of both tools and check what they offer and as well as values users are getting for their money.
Hopefully, at the end of this article, you should be informed as to choosing the right tool for your business.
Let's begin, shall we?
Niche Scraper Review
Niche scraper is basically a hunting tool for searching winning products to sell online for both newbie and experienced merchants.
Their services are provided majorly in three ways, they include:
Store Analysis
Hand-picked Winning Products
Video Maker
Store Analysis –
this tool works in a quite unique way that allows you to spy on various stores across the Shopify platform.
This could either be general stores with unique products or just verified drop shipping stores via the Shopify platform.
For this to work effectively, you can either search with keywords of any specific products or search by store popularity or by relevance.
This will show you the Shopify store's best-selling products, traffic data, sales estimates, and a few other insights to plan your entry into the product market.
Hand-picked Winning Products –
this I believe is the primary purpose of niche scraper. They try as much as possible to provide winning products to update their membership users with products to sell online.
These products include features and description, product cost, profit margin and valuable data like FB audience targeting and links to the supplier.
You should also know that you can easily import or add the winning products to your Shopify store.
You can get started with Shopify with their 14 Days Free Trial in case you don't have an account yet.
Video Marker –
this is awesome I must say. The video maker allows you to create your personal video ad.
Although you get a video ad copy alongside every winning product added to the membership area.
This allows you to create an additional video for any product you want to promote with a video copy.
All you need do is copy the product page URL, paste on the tool to fetch the image and finally generate your video.
Niche Scraper Overview
Basically, Niche scraper does wonderful work by giving you access to these winning products every day.
Plus it also gives you the ability to easily search AliExpress with the criteria for sourcing hot products.
You can either search based on orders, AliExpress seller score and product category which is very good for niche stores.
Niche Scraper hand-picked products also come with awesome features like product cost on AliExpress, Facebook ad copy, Video ad copy, Facebook targeting and several others that will help with the promotion of the products.
However, the majority of the goodies are available for the Pro members while the free membership users are limited with most features.
Niche Scraper Review – Pricing Plan
The pricing plan for niche scraper comes in three ways, they include: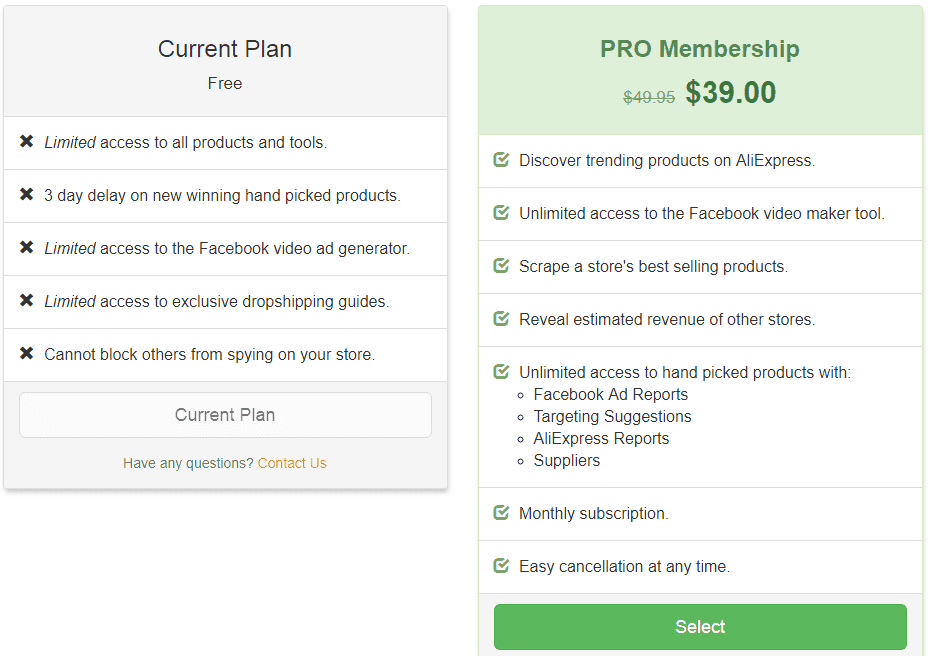 The Free Plan – this plan is the least plan and it's very limited, membership of the free plan only have access to winning products after 3 days delay. Plus limited access to other features on the tool.
Pro Membership ($39) – this is the actual plan and it cost a total of $39 for every month. The membership users have access to everything on the tool with no limitation. You can create unlimited Videos ad for several products.
Annual Pro Membership – this plan is pretty much the same with the previous plan but then you get to enjoy the massive discount of %60 off if you're willing to pay annually.
That covers the basic and everything that has to do with Niche Scraper, now let's take a look at EcomHunt and what it brings to the table.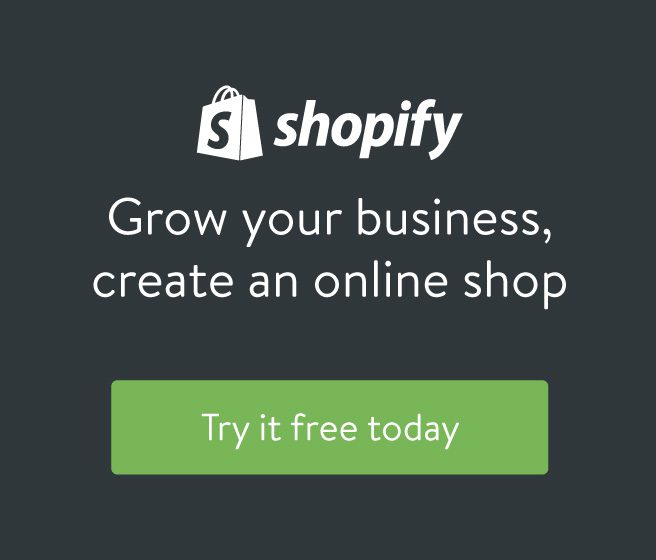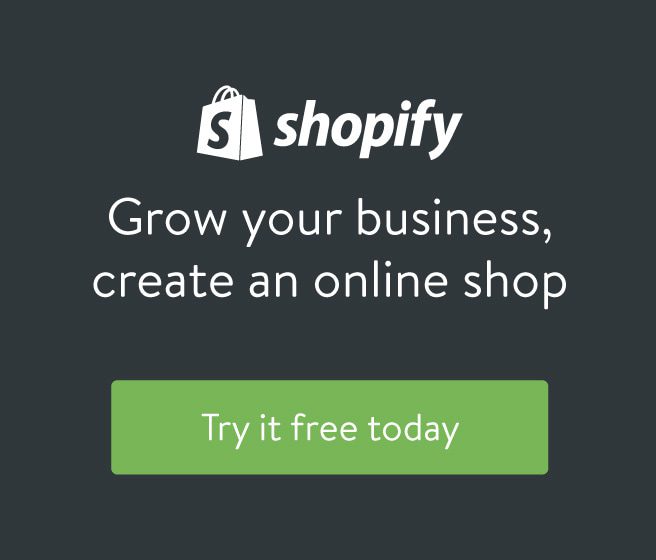 EcomHunt Breakdown
Ecomhunt just like the other tool is also a curator of winning products. They do the hard work then provide their users access to these products.
This tool works in a quite similar way with Niche Scraper but differs in little aspect. Which is what we're about to look into.
Ease of Use
Every member has access to the daily curator products on the platform. Free membership is however limited to the majority of the features on Ecomhunt.
Other pro members get access to the products as soon as they are been added.
Like you guess, each product comes with their video ad copy, Facebook targeting, links to the supplier as well as links to other store selling it online.
You'll be provided with the cost of the products from the actual seller and also the selling price with your potential profits on each product.
If you have a Shopify account, you can also import these products directly to your Shopify store with just a single click.
AdHunter Chrome Extension
The Adhunter chrome extension is an amazing tool by Ecomhunt. This chrome extension allows you to find competitive ads on Facebook.
That is, live sponsor ads on Facebook that you can use as a template to run your own advert.
It shows you their traffic amount, location and mostly every data pertaining to the sponsor ad as well as how long the ad has been running.
The chrome extension is free to use but you need to be an active member of the platform in other to use the chrome extension to its fullest potential.
Webinars & Tutorials
The webinars and tutorials are totally worth it. I've gone through the video course myself and I found them very interesting.
The truth is, most people getting started have no idea how majorities of these things work. But having access to a course on how it's done already is a good way to motivate them.
However, this is limited to free membership; it's only available for the pro members. To enjoy the full tutorials means you'll have to upgrade to the free plan.
Ecomhunt pricing & Membership Plan
Ecomhunt has just two membership plan; the free membership plan and the Pro membership plan.
The free membership access to products is delayed for 3days with very limited data. The Pro plan, however, enjoys everything offered on the platform.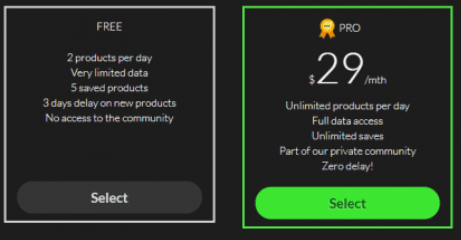 This plan cost $29/month but you can get it at a discounted price of $20/month and that's all.
You'll be provided access to their entire winning products and features without delay and have equal access to the full tutorials.
Niche Scraper Vs EcomHunt – Conclusion
After going through the tools, I'm sure you've noticed they are equally awesome but differ in little features.
Nicher Scraper Video maker is unique and this is a great addition to the tool.
But then each of the winning products still comes with a live review video on Ecomhunt which I prefer to pictures slide videos.
When it comes to pricing Ecomhunt is quite friendly compared to Niche Scraper as you only need to pay $20 every month to enjoy full access on the platform while Niche Scraper is $39 every month.
Well, I've been using Ecomhunt for several months now and I've enjoyed every bit of the journey, needless to say, is quite affordable.
The tutorials are quite helpful because I've been able to watch and re-watch.
But then, Niche scraper is quite unique too and can be a great investment down the way for your business! So, which one is it going to be, Niche Scraper or Ecomhunt?
That's it on Niche Scraper review vs Ecomhunt. Let me know what you think in the comment box.