Looking For The Best Oberlo Alternative For Shopify?
In this post, we'll be looking at the best sets and perfect Oberlo alternatives for Shopify dropshipping and what makes it the best fit!
Running a dropshipping business via Shopify with the Oberlo app has really made drop shipping an easy and doable business. Even for a complete newbie.
The Shopify platform handles the store set-up. While Oberlo integrates your Shopify store with AliExpress leaving you with a semi-automated store.
However, nothing is foolproofed.
Some of the product quality on AliExpress are hit and miss. And most of the products take over 30 days before they reach the customers.
Except for exceptional cases with ePacket shipping option. But even at that, there is still no guarantee that your supplier is reliable.
These and more have been some of the reasons why users might want to try out Oberlo alternative for Shopify by exploring other platforms with more exciting offers.
These could be in the place of winning products, shipping time or even the cost of running the platform or personal reasons best known to you.
Whichever the reasons may be, we've highlighted the best Oberlo alternatives for you and at the same time alternative to AliExpress dropshipping.
Whereby you'll have access to reliable supplier and have your product shipped faster than the usual AliExpress shipping time.
But before we proceed…
Let's have a brief understanding of what Oberlo is, what it does and how it works so you can know what to expect when we high the best Oberlo alternatives for your Shopify dropshipping.
What Is Oberlo?
First off, Oberlo is a Shopify exclusive dropshipping app that makes it easy to import products from AlExpress to your Shopify store. 
It means Oberlo can only work on the Shopify platform and won't be able to work on platforms like WordPress, WooCommerce etc. 
However, if you do need the best Oberlo alternatives for WooCommerce platform I've also done justice to that and you can check it out by clicking the previous link. 
Back to Oberlo, this Shopify app makes it easy to discover products on AliExpress and import the product to your store. 
Not just that, it can also help you process orders on AliExpress from your Shopify store with just a click on a button. 
What Can Oberlo Do? 
Let's have a look at the primary features of the Oberlo app and what it can really do for your dropshipping business. 
Auto Import From AliExpress

– 
This is one of the primary purposes of Oberlo as it allows users to easily import products from AliExpress with just a click of the button. 
This is really good for those that want to scale their dropshipping business and save time at the same time. 
Automated Product Update –
This is another huge feature of Oberlo, the app allows an automatic update of your product inventory on AliExpress. 
This means once you've imported your products from AliExpress, you don't have to keep going back to check if the product is still available or not. 
The Oberlo app updates it automatically whenever there is a change in the product inventory. 
Oberlo users can easily track their orders while using the Oberlo app on their store. 
Not only can you track orders, but you can also track your product sales and profits from your store dashboard. 
Oberlo also lets you track the data and evaluate the performance of your online store through the help of Google analytics. 
With this feature on Oberlo, you can automate the price control of your entire store products. 
This means you won't have to change the price of your product individually on your website. Everything can be done automatically through a pricing rule formula. 
Oberlo equally allows you to customize your products page for SEO and have it stand out at the same time. 
You can easily edit products description, add image and change title of products imported from AliExpress with just a few clicks. 
Best Oberlo Alternatives For Shopify
There are several reasons that might want you looking for an Oberlo alternative for Shopify. 
But whatever it could be, I've listed the best alternatives that can fill the spot of Oberlo for your dropshipping business. 
Let's explore them: 
#1: Spocket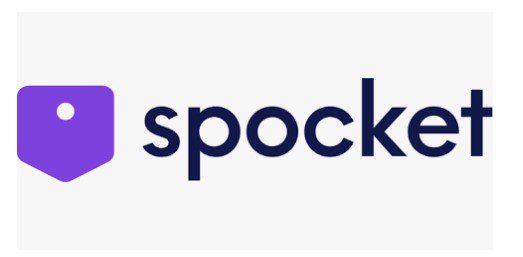 Spocket is one of the best dropshipping tools that allows you to start a dropshipping business with a supplier base in the US and EU.
Just like Oberlo, Spocket lets you import products directly from their marketplace with just a click of the button. And the same thing goes for processing orders in your Shopify store. 
What's actually unique about the Spocket Shopify app is the fact that you can enjoy 2-5 days shipping delivery from suppliers all around the world.
This Shopify app allows you to automate your entire dropshipping business from importing products to fulfilling orders.
They have tens of thousands of products to select and import to your store across the Spocket marketplace.
They also have suppliers in the EU and US; this means, if you're planning to sell to the US you can choose to import products from US suppliers and vice versa.
Let's have a look at the highlighted features of Spocket: 
Faster Shipping Time

Premium Product

Supplier Screening Process

Sample Product Orders

Branded Invoicing

One-click Product Import

Automated Order Fulfilment

Price Mark-Up

Customer Support

Automatic Inventory Update
#2: SaleHoo Dropship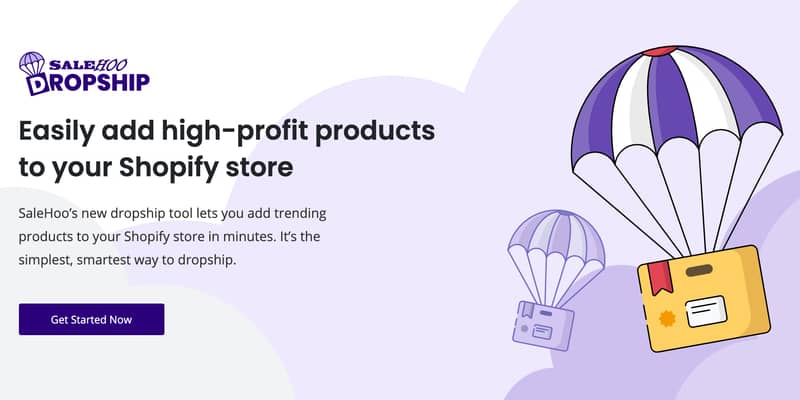 The SaleHoo's dropshipping tool makes it easy for you to run a profitable dropshipping business by giving you access to trending products to sell on your Shopify store.
SaleHoo itself is one of the biggest wholesale and dropshipping directories around the world with over 1.6 million branded products you can easily sell on your online store. 
This new dropshipping tool by SaleHoo is a Shopify app that connects with AliExpress and lets you sell high profited products with just a click of a button. 
There's no need for additional product research tools as you can now browse from thousands of trending products with 3x profit margin. 
Best part? All suppliers are personally vetted and verified by SaleHoo themselves. 
This means you can confidently set up your store and start selling without bothering to contact suppliers before you start selling. 
How Much Does SaleHoo Dropship Cost?
The SaleHoo's Dropship tool comes in two pricing plans which include; Basic and Premium plan. 
I: Basic Plan $27/Month
The basic plan is ideal for 1 – 2 people. 
It comes with 1 sub-user account, helps automate your Shopify drop ship store and allows up to 500 high-profit AliExpress products to be imported to your Shopify store.
II: Premium Plan $97/Month
The premium plan is ideal for teams and it comes with 3 sub-user accounts and can automate up to 3 dropship stores. 
This plan also allows you to import unlimited high-profit products and it also comes with a dedicated onboarding account manager.
One-click Import From AliExpress to Shopify

Personal Email Support

Trusted and Vetted Suppliers
#3: Dropified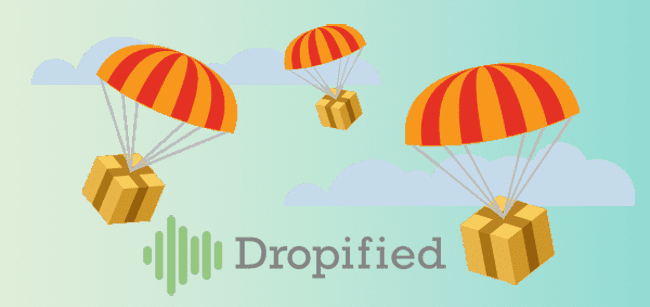 Dropified is a Shopify dropshipping app that integrates your Shopify store with AliExpress through a semi-automated process. 
This app gives you the ability to import products from AliExpress to your Shopify store and at the same time fulfil them easily with just a click of a button.
Other than AliExpress, Dropfied also gives you the privilege to source products from other websites like:
Amazon

eBay

Walmart

Wayfair

Wholesale central

etc. 
However, the product import and order fulfilment automation only works on AliExpress, meaning you'll have to fulfil and add your products manually on websites other than AliExpress. 
Dropified Features
Let's take a look at the unique features of Dropified
Automated Price and Updates
AliExpress and US-based Suppliers
How Much Does Dropified Cost?
Dropified cost $47 for their starter plan and $127 for the premier plan than $167 for a different business program. 
The prices are however reduced if you choose to subscribe to the annual plan instead of paying every month. 
#4: Modalyst 
Modalyst is another Oberlo alternative for Shopify dropshipping. It's designed to help online users find the best product to dropship as well as the best suppliers to work with.
Currently, over 250,000 entrepreneurs around the world are using this incredible tool to help them run their business smoothly.
In addition to connecting you with reputable vendors, this tool also allows you to process and fulfil all orders that your customers have placed.
Modalyst is available both in a free version and paid versions (start-up and pro). The cheapest plan costs $35 per month.
#5: ShopMaster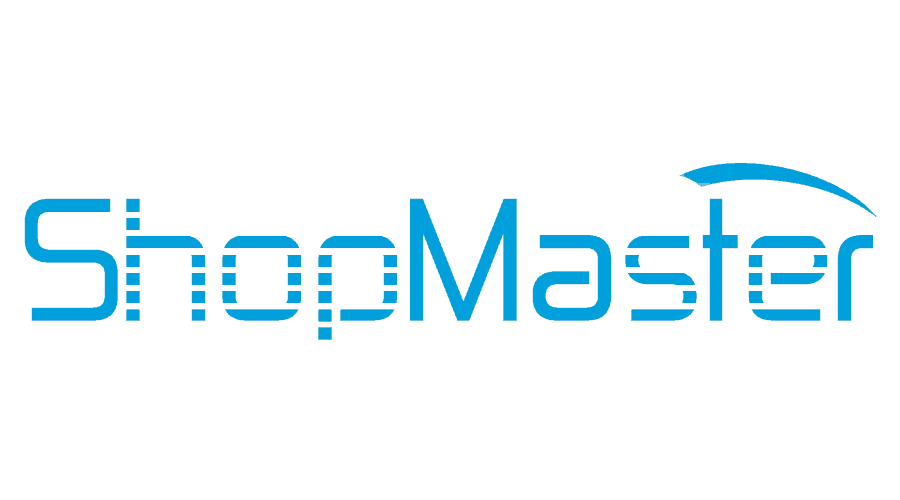 ShopMaster Shopify dropshipping app is a ready-made tool for drop shippers who likes to dropship across multiple platforms with different suppliers around the world. 
With ShopMaster, you can easily import products from AliExpress, Amazon, 1688, and over 26 more sites directly to your online store. 
This could be Shopify, eBay, Wish or a WooCommerce store. Once your account is set up, you just need to head over to your dashboard and connect your store.
Shopmaster has a forever free plan with limited features just like the Oberlo app. Their paid plan, however, starts from $19.90/month and the highest plan is $79.90/month. 
Features of ShopMaster
Import Products from AliExpress and over 20 other suppliers

Auto Price Update with AliExpress 

All in One Dashboard Integration

Shopmaster is automatically integrated with AliExpress

CJ Dropshipping and Banggood

Hot Selling Products
#6: Sell The Trend
Sell The Trend is primarily a product research tool that lets you find winning products for your Shopify store. Currently, they have over 7million product database that you can find from and import to your online store. 
What makes Sell The Trend different from the rest of the product research tool is the fact that it allows you to import these products into your store with just a click of the button and also fulfil your order the same way. 
Sell The Trend currently cost $39 every month plus a discount if you choose to subscribe for their annual subscription. 
#7: Importify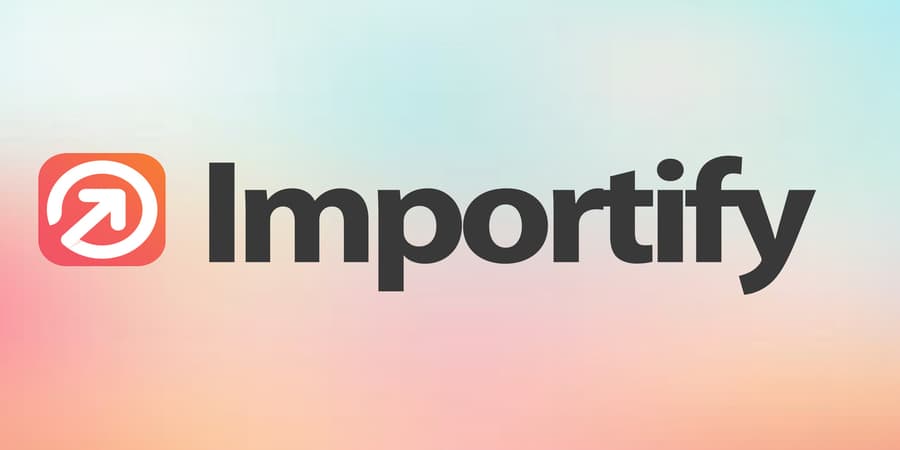 Importify is another great Oberlo alternative for Shopify that equally allows it's users to start importing great products to their Shopify store. 
With Importify, you can import products from several other websites other than AliExpress and have them processed on your store with just a click of a button. 
Just like Oberlo, this tool allows you to effortlessly automate the majority of your business with several features. 
Their basic plan cost $14.95, premium $27.95, while their Gold plan is $37.95 and with either of the plans, you can import unlimited products to your store. 
Our Recommended Oberlo Alternative for Shopify: Spocket!
Let's take a look at the Spocket app while we compare its features with Oberlo and see why it's regarded as a better Oberlo alternative for Shopify Dropshipping.
The Spocket app just like Oberlo is built to integrate your Shopify store with Suppliers across US and EU while you enjoy access to various products on their marketplace.
In the case of Oberlo, your store is integrated with AliExpress whereby you'll have access to several millions of product to dropship.
So, let's take a look at their features and compare them together.
Auto-Import & Product Sourcing from Supplier
This is one of the best and most important aspects of dropshipping. The ability to search for products across various supplier and import with one click button.
Using Oberlo you'll have the ability to source for products on AliExpress and have them import on your Shopify store with just a click button.
On the other hand, Spocket allows you to source for products on their huge marketplace from various verified suppliers and at the same time enables you to import products with just a click button too.
Why this is such an important aspect of dropshipping is that it saves you the stress and wasted time you would have engaged in downloading product image and re-uploading.
Oberlo gives you access to millions and exposed supplier while Spocket gives you access to a rather contained and verified supplier across the US and EU.
Automated Order Fulfilment
Automating order fulfilment is another thoughtful invention for scaling a dropshipping business. Fulfilling orders manually is rather time-wasting and very boring. But with the help of automation, you're just a click away from fulfilling your orders.
Now, come to think of it, both Oberlo and Spocket is enabled for just a click order fulfilment. That is, you just need to hit the order button and your order will be sent to your supplier.
However, in situations like this, order sent to AliExpress will still be processed for a few days but Spocket suppliers start order processing immediately.
Auto Price Markup
With the price Mark-Up feature, you can automate the entire pricing rule of your store with a simple math formula. Both Spocket and Oberlo is enabled for auto price markup.
In the case of Spocket, you can easily choose from their option of multiplier, percentage or a fixed price. For example, let's say you've decided to use a simple formula of multiplier markup.
Importing a product that cost $20 from the supplier with 2.5 markup formula on your store will automatically change to $50. To round it up, you can also set up a cents roundups for the products.
Let say you're using .99cents your products will then be $50.99.
2 – 5 Days Shipping Time
Shipping of products as fast as possible will automatically increase your store conversion. But unfortunately, you can only ship products with AliExpress shipping time or using the ePacket shipping option.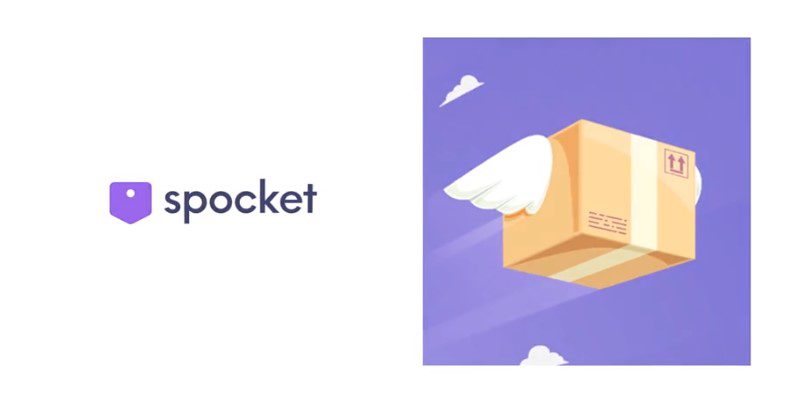 However, with Spocket you can have your products shipped to your customer within 2-5 days. You can also decide to choose a supplier based on your customer location.
For example, if you want to run a targeted ad to Canada you can choose to source for Canada based supplier which will invariably fasten your product delivery.
As such, you can be expecting 1-3 days of products delivery. Although, shipping at times may be determined by your membership plan.
But usually, you should know what to expect by checking the product details even before importing to your Shopify store.
Products Customization
Both Spocket and Oberlo allows you to easily edit products to your personal standard before you publish them online.
The customization feature makes it possible to add "alt" text to your image for SEO purposes. You could also rewrite the description of the products before you finally publish them.


This aspect is important because they are going to affect the ranking of your products and as well as the overall ranking of your store.
So, a well-written products description with product images will get indexed faster by the search engine. Which will invariably increase your (CTR) click-through rate which eventually will affect your store conversion.
With this, using Spocket as an Oberlo alternative still make sense because it pretty much does everything Oberlo will do and even more.
E-commerce Platform
This is one of the advantages Spocket has over Oberlo. Like you already know, Oberlo only works on Shopify. But Spocket works on Shopify as well as WooCommerce.
This makes sense for WordPress users having a store already with WooCommerce, they can easily download the Spocket plugin and transformed their store to a dropshipping with Spocket.
With this, the monthly recurring fee for Shopify will be out of the equation thereby giving you more capital to market your store.
Spocket Pricing & Membership Plan
Spocket is available in three plans the first been the Starter plan with the ability to import 25 products per month. However, you can fulfil unlimited orders, but in the real sense it still very limited.
The other plans include:
The Pro Plan [$49/month]
Empire Plan [$99/month]
The popular among Spocket is the standard plan and the free plan is equally good to test run the platform and if you then want the paid plan you can try their 7 days free trial.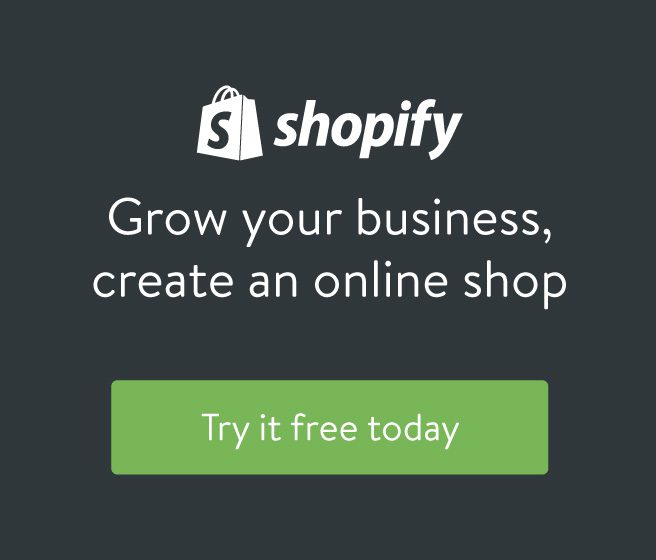 Who Can Use Spocket?
Anybody looking to start a reliable drop shipping business can use Spocket so far you have a store either on Shopify or WooCommerce.
Once Spocket is installed on your website, you can rest assured of having a semi-automated dropshipping store with less effort from your side.
This way you'll have more time to do what matters most for your business which is marketing and generating more traffics. Spocket is quite easy to use, it only takes about a few minutes to get used to the platform.
What do you think about the Oberlo alternative for Shopify, is it worth it? Let me know what you think in the comment section.
Try Spocket For Free
Learn More