Looking for The Best Oberlo Alternative for WooCommerce?
In this article, I'll talk about the best Oberlo alternative for WooCommerce and why it's recommended as an alternative.
Starting a dropshipping business with Shopify App like Oberlo couldn't be easier compared to when your entire tasks are done manually.
It could even be frustrating especially when you are just getting started and when you lack this tool or the alternative for WooCommerce which I'm about to talk about.
The advent of Oberlo has made dropshipping business more of an enjoyable and relaxed experience. Using it allows you to easily source reliable suppliers on AliExpress, import and edit products directly to your online store.
Not just that, you can also send orders in bulk to your supplier and automate your product pricing etc. life couldn't be easier.
The other side to all this is that Oberlo only works with Shopify. To use an alternative to Oberlo means you need to completely get down from Shopify, build your store with WordPress and try the WooCommerce version of it.
Best Oberlo alternatives for WooCommerce
In this article, I'll guide you through the comparison between these tools and how to make the most of their features to your dropshipping advantage.
The Alidropship Woo plugin is, however, the best pick, which I'm still going to talk about later. But before then, let's take a look at the rest of the plugin.
If you're looking for the best Oberlo alternative for Shopify, I've equally listed some recommended apps that can fill the spot for Oberlo on Shopify. Apps like Spocket, SaleHoo Dropship and a few other apps on Shopify.
Need an Oberlo WooCommerce alternative? Then keep reading and have a look for yourself.
Overview of WooCommerce
Sept 27, 2011. WooCommerce was launched as an open-source WordPress eCommerce solution. What this means, is that you can easily create an eCommerce store on WordPress with the help of the WooCommerce Plugin.
According to 'BuiltWith' report, as of February 2018, a total of 2,241,106 websites currently use WooCommerce.
Additionally, 28,864 of the top million websites are currently on the WooCommerce platform. Personally, I think WooCommerce is home, and trust me; there is no place like home.
This means WooCommerce powers over 30% of online stores on the internet. This is probably due to its convenience and flexibility. Using WooCommerce gives you access to various features you can't find elsewhere even on Shopify.
#1: AliDropship Woo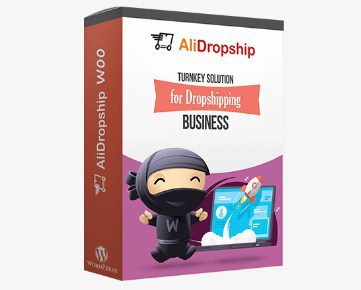 The AliDropship Woo is the WooCommerce version of the popular AliDropship plugin that's currently the best WordPress dropshipping plugin.
The WooCommerce version (AliDropship Woo) allows seamless integration with AliExpress and allows you to easily import and fulfil product on AliExpress.
Even the market analysis points out the fact that the AliDropship WooCommerce version is the best and most advanced solution for WooCommerce dropshipping.
The plugin allows you to have a semi-automated dropshipping business whereas the majority of the work is handled by the plugin.
More on that later…
#2: Spocket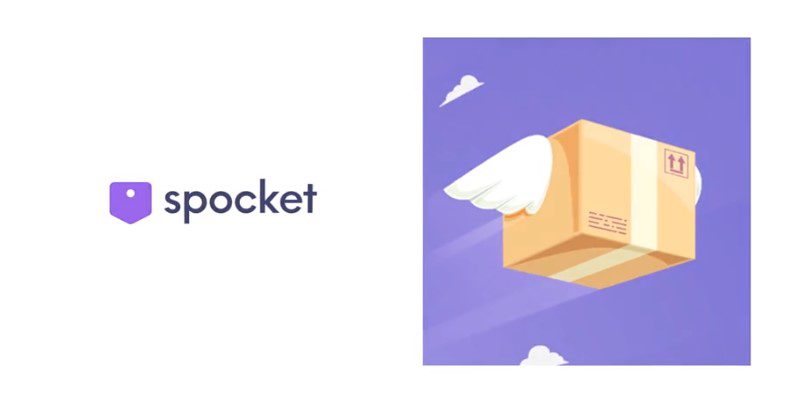 The Spocket WooCommerce plugin is also one of the best WooCommerce Plugins and is recommended as the second-best alternative to Oberlo.
Looking at the in-depth comparison between Spocket and AliDropship you might want to find it difficult to know the best tool among them.
However, Spocket also stands as a better Oberlo alternative to for WooCommerce based on its unique features and functionality.
Spocket allows you to start a dropshipping business with a supplier base in the US and EU and enjoy 2 – 14 days of shipping.
With Spocket, you can basically do everything just like Oberlo and even better because you'll get access to premium features that are not available on Oberlo.
You can read the full Spocket review and learn more about the plugin.
#3: Dropship. Me


DropshipMe is a WooCommerce plugin that gives you access to winning curated products for dropshipping. It actually not a standalone plugin for dropshipping but works as an extension for the popular AliDropship plugin.
The Plugin reduces the stress of manually searching for winning products and manual editions of products description.
The majority of the work is done for you, all you need do is import your preferred products and published them to your dropshipping store.
#4: Dropified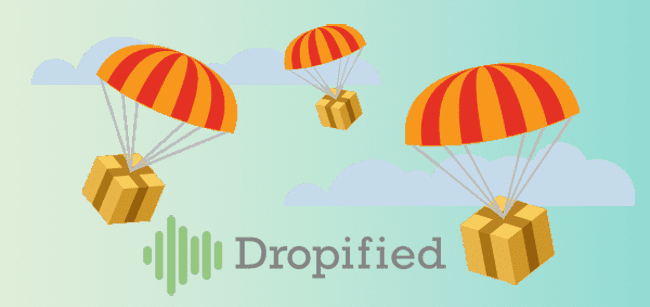 Dropified is also one of the Oberlo alternatives and works seamlessly integrated with AliExpress just like the Oberlo app for Shopify.
It gives you a semi-automated store with AliExpress and lets you seamlessly import and fulfil orders from AliExpress.
It comes with tracking features and auto-updates of product inventory and also lets you fulfil orders on AliExpress with just a single click.
One of its difference from the other plugins is the fact that it let you source products from other Chinese websites other than AliExpress.
#5: WooDropship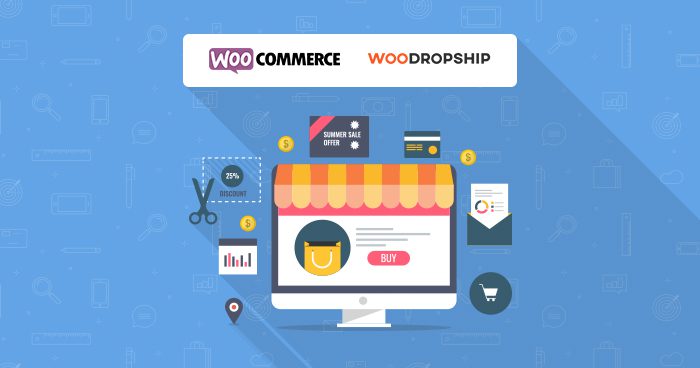 WooDropship is another popular WooCommerc dropshipping plugin that allows seamless integration with AliExpress.
The plugin allows you to import and fulfil orders on AliExpress with just a click of a button. It basically works like the AliDropship plugin.
This means you can track real-time events of your business from your dashboard.
The basic plan cost $14 per month with product import up to 3000 and order fulfilment up to 100. Any subsequent order after 100 products will require you to upgrade to the next plan of $29 per month.
To enjoy the full features of WooDropship with unlimited order fulfilment, users will need to subscribe to the final plan of $49.
#6: ShopMaster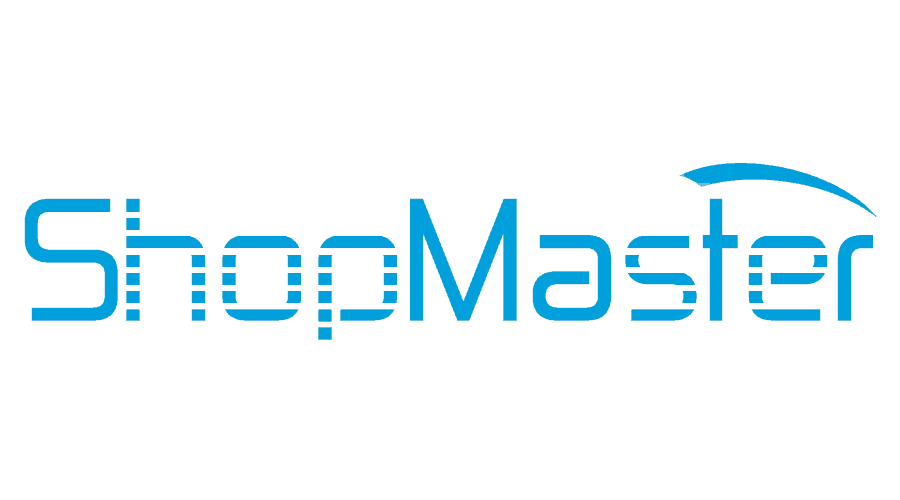 Shopmaster is another unique alternative that's seamlessly integrated with WooCommerce.
And just, like any other dropshipping software, Shopmaster integrates your WooCommerce website with AliExpress and several other Chinese websites.
ShopMaster allows you to import products easily from AliExpress, 1688, Amazon and over 26 more sites directly to your online store. This could be Shopify, eBay, Wish or a WooCommerce store
However, it's only integrated automatically with AliExpress, CJDropshipping and Banggood. This means imports and order fulfilment from other Chinese websites will be done manually.
#7: Ali2Woo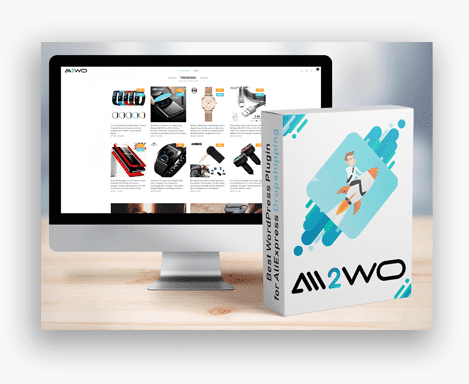 Ali2Woo just like the rest of the WooCommerce plugin allows you to integrate your WooCommere store directly with AliExpress.
It allows you to easily import products and fulfil orders on AliExpress seamlessly with just a click of a button.
Some of the features you'll enjoy using Ali2Woo is the additional earnings with the AliExpress affiliate program just like the AliDropship Woo.
This means you can earn extra commission on all orders fulfilled on AliExpress through your online store.
Ali2Woo is a subscription-based plugin that you need to pay a monthly subscription fee in other to use the service.
#8: Ezusy
The Ezusy WooCommerce software is quite similar to ShopMaster which means you need to create an account with them and connect to your WooCommerce store.
Just like the rest of the Oberlo alternatives, it allows you to easily search and import products to your store and at the same time fulfil orders with a one-click order button.
Ezusy has three paid plan which is recurring. However, they all give you access to all its features, the only difference in the plans is the number of products you can import and fulfil.
#9: DROPSHIX
The Dropshix WooCommerce dropshipping plugin allows you to import products from AliExpress, Amazon US, Banggood and Adihara.
It has a chrome extension just like AliDropship and WooDropship. The Chrome extension gives you the ability to select products and import them directly from the supplier's website.
It also comes with a dashboard to monitor and track every part of your business from product analytics to product tracking.
It has a monthly recurring plan and also comes with a free plan that's very limited. Using the free plan allows you to sell just 15 products.
#10: Printful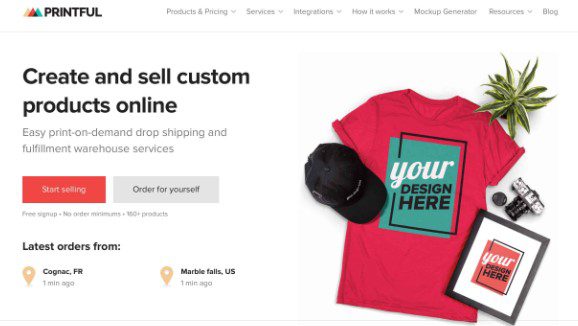 Printful WooCommerce plugin connects you with dropshipping service providers of apparel and homeware goods such as:
T-shirts
Posters
Throw pillows
Hats
Mugs
Tote Bags
Phone cases and several others…
The plugin gives you total freedom to customize any of the items with your own unique designs, most especially for artists and creators who want to sell products with their own unique designs.
Printful is quite similar to Spocket, unlike the rest that is integrated into AliExpress. They have their own marketplace and allow you to enjoy faster delivery time with your product.
Recommended Oberlo Woocommerce Alternative
All of the above WooCommerce plugins work perfectly fine. But you can't use all, you need the best alternative that can easily scale your business.
And the best pick for this is the AliDropship Woo Plugin and the Spocket WooCommerce plugin. However, they differ in functionality and features.
I've written a detailed review on SPOCKET and everything you need about the software is included, so you might as well check it out.
Spocket is a monthly recurring tool while AliDropship Woo only requires a one-time fee! Here's a detailed comparison post between the two plugins (Spocket vs AliDropship)
Other than that, let's take a look at AliDropship Woo Compared to Oberlo.
Oberlo App vs AliDropship Woo Plugin
Let's take a quick dive into their functionality and features so you can have a clear understanding of want you need to know.
Importing Product from AliExpress 
Dropshipping with Shopify couldn't be easier with the help of Oberlo. It allows its user the ability to source product directly from AliExpress and adds them to their online store. You simply browse the product's image and move everything about the products to your own store.
This might actually sound easy, but try adding over 50 products manually from AliExpress then you'll have an idea of what Oberlo is doing.
When it comes to dropshipping with WooCommerce, I'm sure you know using Oberlo is not possible. Oberlo is specifically built for Shopify, which makes it impossible to integrate with WooCommerce.
So this makes Alidropship Woo the best match for Oberlo. With the help of Alidropship Woo plugin, you can easily search for products you which to drop ship and automatically import them into your online store.
The plugin makes the whole process a lot easier, what could take you weeks can practically take you minutes with the help of the plugin.
Automated Order fulfilment
Order fulfilment could be a difficult task without the help of tools like Oberlo and Alidropship Woo. Having one of the two will make your dropshipping experience more of a pleasant one.
When you start making two or three sales on a daily basis, you can still handle them manually. But when your dropshipping business starts progressing and you're getting more sales on a daily basis thing might go sides' ways if you are not careful.
Here is how order automation works, once you receive an order from your online store, just locate the product on your store inventory through the help of the plugin Oberlo or Alidropship Woo and hit the order button.
You can forget about placing an order manually on all your products. All you need to do is click the order button and confirm it on AliExpress.
When it comes to ordering automation Alidropship Woo beats Oberlo in the sense of pricing. This I will talk about later.
Auto Price and Inventory Updates
As per inventory management, you need to constantly check your products from your supplier to be sure it's not out of stock. Imagine doing this all the time, you'll probably get exhausted.
This is where tools like Oberlo and Alidropship Woo comes in. With the help of Oberlo you can easily manage your product inventory.
Whenever a product is out of stock, Oberlo notifies you immediately. The same also goes for product pricing, whenever the price of a product increases or decrease you'll surely receive a notification.
It's therefore left for you to take action. You can either decide to keep the change or do the same on your website.
With all the ease and beauty Oberlo brings into dropshipping too bad it's limited to Shopify alone.
But when it comes to dropshipping with WooCommerce you don't need to look any further because the features and Functionalities of Alidropship Woo are equally mesmerizing.
Just like Oberlo, you can also manage your product inventory in such that you will receive a notification whenever a product is out of stock from your supplier.
Auto-price update is equally synced with AliExpress using the Alidropship Woo. Thus, you won't have to worry if a product price is going to increase or decrease without you knowing.
Additionally, Alidropship Woo allows you to use an auto markup price for all your products in such a way that profit is guaranteed. This means you won't have to manually edit the entire product price in your store.
The plugin automatically set the product price through a simple math expression based on the actual price from the supplier.
Oberlo Price Vs Alidropship Woo Price
Both Oberlo and Alidropship Woo are both wonderful tools for dropshipping. But one beat the other in terms of pricing.
Oberlo Pricing
As a beginner with Oberlo you have a month free access to use the Oberlo app to have a taste of it. Within the free thirty days, you'll have access to 500 products and 50 orders for thirty days.
This also includes price automation, sales report and a free Chrome extension.
If you need to access to more features then you need to upgrade to any of their two plans.
Basic Plan – this cost $29 for a month and here is what you get; Setup for 10,000 products, and 500 orders per month. This includes tracking and auto order fulfilment.
Pro Plan – this plan cost $79 per month. You get unlimited order per month and up to 30,000 products and this includes every other feature Oberlo has.
Whichever plan you choose will be added to the normal monthly fee of Shopify.
Let's say you choose the basic plan for Shopify store and a basic plan for Oberlo, that's $29 + $29 = $58 every month. That's much, isn't it?
Alidropship Woo Pricing
Actually, this is one of the reasons I like this plugin. It only requires a one-time fee of $89 and this includes lifetime support. You get the features there is to get with no limitation.
Price automation
Product search and import
Order fulfilment
Auto edit of product image and description
Order tracking
Auto spotting ePacket products
Automatic updates and much more.
As mention earlier, not alone does it beats oberlo in pricing but also in flexibility. All you need to is set up your WordPress website with WooCommerce and get the Alidropship Woo.
Who Can Use Alidropship Woo?
Anybody can use the Alidropship Woo plugin so far your online store is powered by WooCommerce.
If you have an already WordPress website and you want to convert it to an online store you can use the Alidropship default plugin. That's if you don't want to use WooCommerce to set up your store.
The Alidropship plugin is more like a store builder that creates an online store for you. The only difference is that the default plugin comes with its own inbuilt themes and few marketing features.
Abandoned Cart
Email list
Discounts and Cross-sell.
But all these are not limited to WooCommerce. Using WooCommerce platform allows you to get access to various themes and marketing plugins even more.
How easy to use is Alidropship Woo?
Very easy to use, if you are familiar with WordPress already then you can use it. Even if you are not it only takes a few tweaking around the admin dashboard to get used to it.
It has a clean and user-friendly interface.
How to Install the Alidropship Woo Plugin
After you've purchased the plugin, you will receive an email with the download links and license key.
What you need to do now is go to your WordPress admin dashboard on the left sidebar and click…Plugin >> Add New >> Upload Plugin. After this choose the plugin file from your system and Click 'Install Now'
It's going to take a few seconds to install but once it's installed click the "Activate Plugin" After this, click the Alidropship Woo to enter your license key to finally activate it.
Frequently Asked Questions
Below are some frequently asked questions people ask about wooCommerce alternatives;
Does Oberlo work with WooCommerce?
Unfortunately, Oberlo only works for Shopify. However, if you want Oberlo similar to WooCommerce you can use the AliDropship Woo
Is Shopify better than WordPress?
It really depends on what you want. Both platforms work fine however one is more expensive. Shopify is going to cost you way much compared to WordPress.
Can I use Oberlo with WordPress?
WordPress and WooCommerce use the same CMS system, Oberlo still doesn't work for WordPress. There's however an AliDropship WordPress version that can be used in is stead
Can I use WordPress for dropshipping?
Yes, you can! WordPress works perfectly fine for your dropshipping business. Plus, with the help of WordPress dropshipping plugins like AliDropship, you can easily integrate with Supplier websites like AliExpress.
Conclusion 
If you need an Oberlo WooCommerce alternative then Alidropship Woo is your best match. Not only is it cost-effective it will also make your dropshipping journey a more relaxed and enjoyable one.
But if you want something totally different but still better than Oberlo you can also check out the Spocket plugin.
Get AliDropship Woo
Read Full Review
Learn More