Top 5 Pipiads Alternatives For Winning Products
Today, we'll discuss the top Pipiads Alternatives you can use to source winning products for your dropshipping business.
PipiAds is a spy tool used on TikTok to track the way ads work on TikTok, find trending words, and create your ads.
Many TikTok users use this tool, with over a million ads in its ad storeroom. PipiAds helps its users get all the information they need on how they can run their ads on TikTok.
The ultimate goal of using PipiAds is to help promote your service by helping you reach vibrant clients. You can read our full PIPiads review here.
PipiAds alternatives are here for you to achieve your goal with your ads management. These tools work efficiently depending on your budgets and requirements.
Minea is a powerful e-commerce tool that simplifies and automates dropshipping, allowing entrepreneurs to easily source products, manage orders, and grow their online businesses. Experience the profitability of dropshipping with Minea today and take your e-commerce venture to new heights.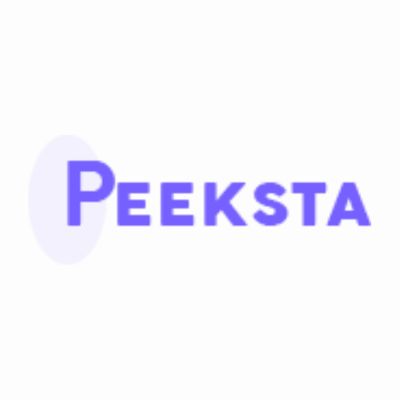 Peeksta is a cutting-edge dropshipping tool that simplifies every aspect of your e-commerce business, from finding winning products. Supercharge your online store's potential with Peeksta and elevate your profits today.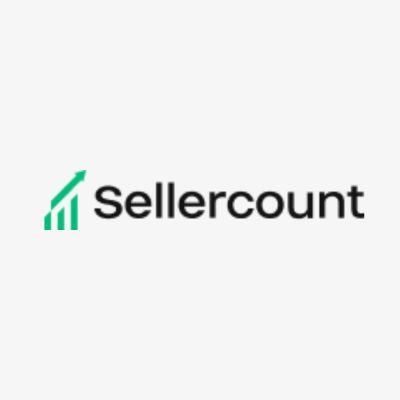 SellerCount is a powerful analytics platform that provides valuable insights into the performance and trends of sellers on various e-commerce platforms. Elevate your e-commerce strategy today – unleash the power of data with SellerCount!.
Top PipiAds alternatives
I have some of the coolest PipiAds alternative tools: Minea, Sellercount, Peeksta, Dropshit Rabbit, and Adwins. 
#1. Minea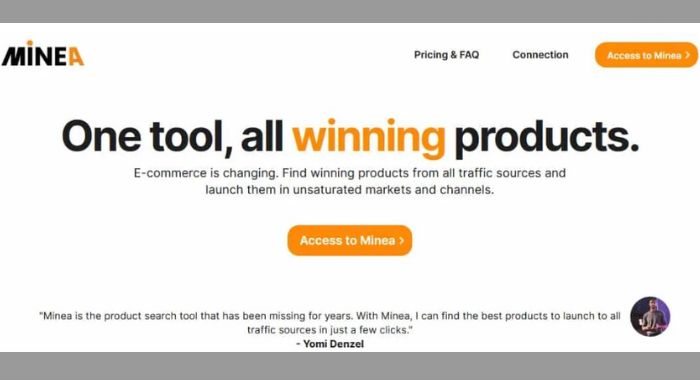 Minea is a TikTok spy tool that allows you to track your rivals' ads, find the most involved products, and let you know what's popular and trending.
This tool is new and has been making itself proud within the past few months due to its amazing features.
If you seek an efficient and versatile tool for your ads, I'd recommend Minea; it provides many great benefits that can help promote your services.
Using Minea, here are some benefits you'll get to enjoy:
Minea allows its users to reach so many targeted audiences at a time. Just with your ads, Minea paves the way.
Also, using Minea makes your ads visible to real, vibrant people, they get to view your websites to check up on what you do because your ads cause traffic.
Lastly, this tool offers a competitive cost per mile, which means you can earn massively with just your ads.
For its pricing, Minea runs a free trial for new users, but you'll have access to limited features.
You get basic analysis tools, 100 credits, and basic reporting.
It also has a starter plan; the price for this is $49 per month. You get access to more features than that of the free trial.
Also, it is a Premium plan which costs $99 per month, here you have all features of the starter plan, with additional features.
I have a detailed comparison of Minea vs Pipiads.
#2. Sellercount
Sellercount is another spy tool allowing you to monitor your rival's marketing process to see how well they perform.
This lets you know how to go about your ads, making them better than theirs.
If you need a way to thrive on TikTok, this tool can help you get trending ads, know about your rival's ad campaign, and create yours effectively.
Sellercount does have its benefits as well, which include;
This tool contains some ad analyzers you can use to analyze your ads to determine their effectiveness and create an ad campaign for yourself.
Secondly, Sellercount has massive ads in its storeroom, these ads are easy to search. You can search them using hashtags or their names.
Lastly, you can keep track of how your ads work; this will help re-strategize your ad campaign and get your services greatly promoted.
How the Sellercount pricing plan works
This tool also runs a free trial for its users, and it comes along with free support, listing management, and reports.
It has a basic plan that charges $19 per month and some advanced features.
Its Pro plan costs $49 per month and has all the features of the basic plan and some advanced ones.
Lastly is its Enterprise plan, which one would need to contact Sellercount management to get access to; it offers services for users with 100 or more users.
#3. Peeksta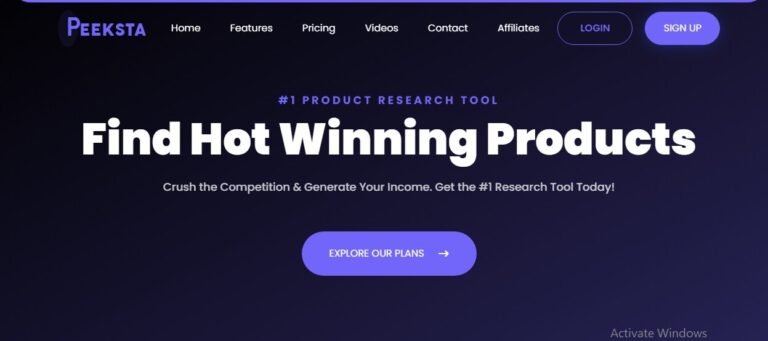 Peeksta is a cutting-edge dropshipping tool that simplifies every aspect of your e-commerce business, from finding winning products.
Peeksta helps you study how your rivals manage to get their ads engaged, which enables you to do yours in a better way.
Also, you get to know their followers; you'll know the number of their followers, and even through engagements, you get more followers.
Here are some benefits of this amazing tool:
It is always available and very easy to use, especially if you're new to it. Peeksta helps you earn more money for your ads, as it also operates at a competitive cost per mile.
Peeksta Pricing
Peeksta has three pricing plans which include;
Starter Plan
This plan goes for $19.99 per month. The features of this plan include;
Daily added items.
Wide access to every Peeksta feature.
Save items.
And many more as seen in the pricing image.
Advance Plan
This plan goes for $49.99 per month. The features of this plan include;
1500 Credits
Wide access to every Peeksta feature.
Unlimited Searches
And many more as seen in the pricing image.
Premium Plan
This plan goes for $99.99 per month. The features of this plan include;
5000 Credits
Wide access to every Peeksta feature.
Unlimited Searches
And many more, as seen in the pricing image.
#4. Dropship Rabbit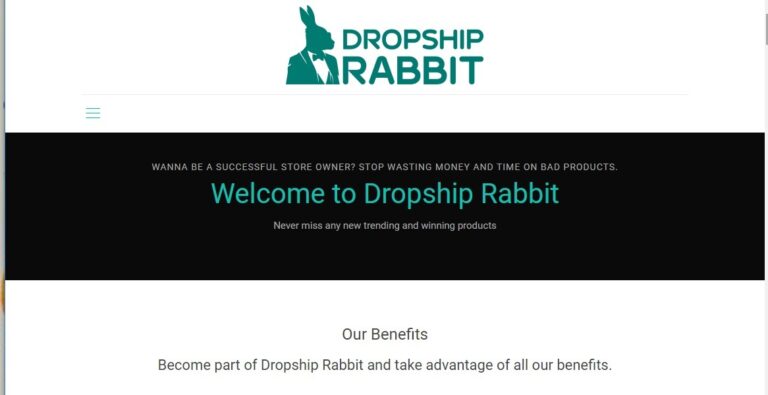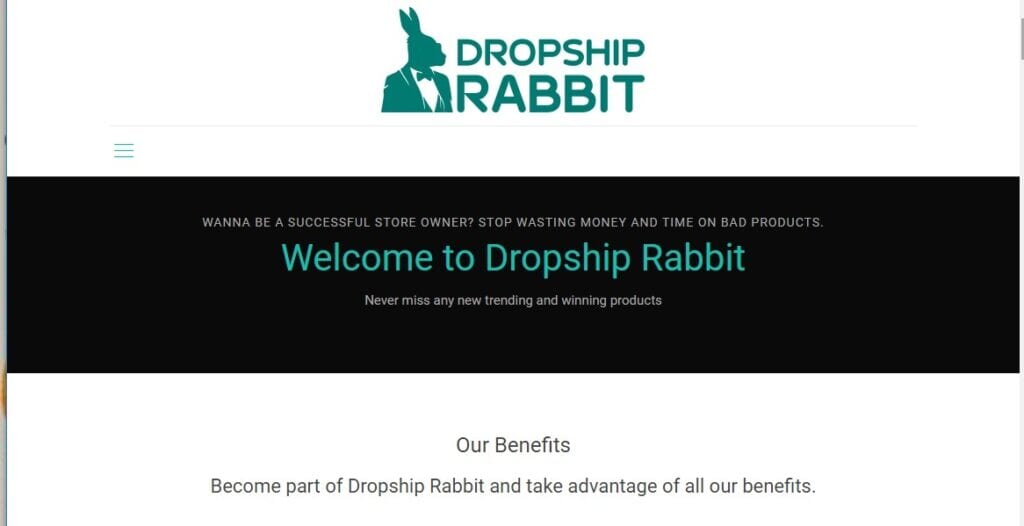 This tool helps you find the highest-sold ads on TikTok, create more efficient ads, and provide you with many suppliers.
With these suppliers, you can easily fulfill orders. This tool has a research box that you can use to search for the most purchased products, so you can sell them as well.
It gives you a steady update on how new and trending things occur on TikTok. You can also list and arrange your orders so they are ready to be shipped.
Dropship Rabbit helps you get direct contact with suppliers of the products you sell, so you can study their prices and choose the ones you want.
The pricing model for Dropship Rabbit is in diverse ways too; these models include AliDropship, Spocket, CJ Dropshipping, SaleHoo, and Doba.
Each of these models has a starter plan, a professional plan, and a basic plan.
#5. Adwins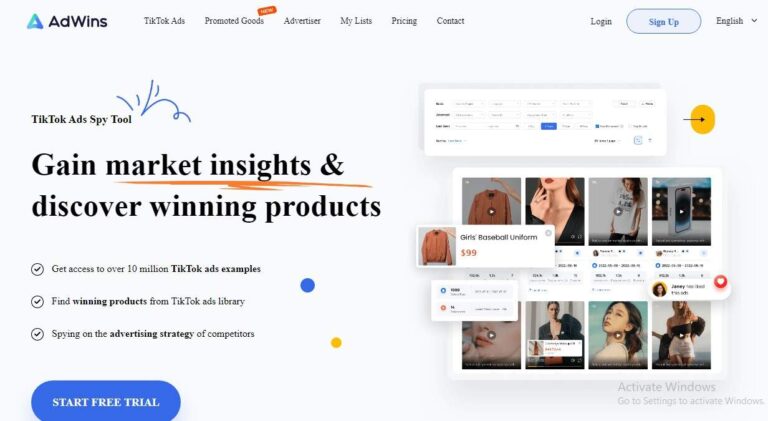 Adwins is the last tool on our list. This tool also helps you know how your rivals pitch their services using ads.
It helps you know the most popular and purchased products on TikTok and how you can create a better version of those things.
Adwins sure have some benefits too, and they include:
Adwins is user-friendly, has competitive pricing, and reports in detail.
In addition to the benefits, Adwins is found to be efficient, affordable, and versatile.
Adwins also has its own sets of pricing plans; these include Wincher, Long Tail Pro, Keyword Tool Dominator, Moz Pro, Semrush, and Ahrefs.
All these plans have what each of them charges per month.
Our Recommendation
Looking for the best PiPiads alternative? Look no further than Minea and Sellercount! As a drop-shipper myself, I highly recommend their services without reservation.
Save time sifting through articles and reviews; these tools are the real deal. They offer some of the best-selling products that are second to none.
If you want to save time and money, make smart choices, choose Minea and Sellercount. They offer flexible pricing options, making them a great choice for beginners.
Ready to take your dropshipping business to the next level? Then Minea and Sellercount are all you seek.
Final thought on PiPiads Alternative
PipAds Alternatives are tools you can use to track, create, and improve your ad-creating capabilities to attain success with your services on TikTok.
Equally important, these tools help you know which ad is trending or the one involved in the most.
The main goal of PipiAds is to get potential clients to visit your website and purchase your products.
Over a million ads are there for you to use for the good of your business.
I'll recommend Minea and Sellercount spy ads.
Both of these ads are more versatile, reliable, and easy to know your way around.