Product List Genie Vs EcomHunt: What's The Best Tool?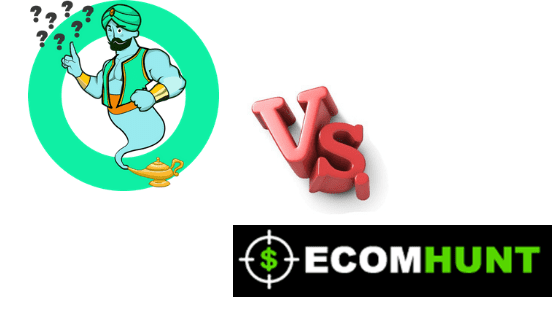 In this post, I'll do a quick comparison between product list genie vs Ecomhunt so you can determine the best tool to get started with your dropshipping business based on your preferences.
Starting a dropshipping business is more than setting up your store, installing a theme and running adverts.
The business model might actually sound easy in the sense that you don't need to invest in-stock inventory. All you need do is promote products and push orders to your suppliers.
Sounds easy right? Yeah, at least until you start one yourself. Mind you, it could actually be hassle-free if gain access to the right tool.
Which is what we're about to look into between Product List Genie and Ecomhunt. We'll be exploring their features and values to see how well they deliver.
Product List Genie Vs EcomHunt
Let's take it one at a time. First I'll do a close review on Ecomhunt, see what it offers then move on to product list genie.
Overview of Ecomhunt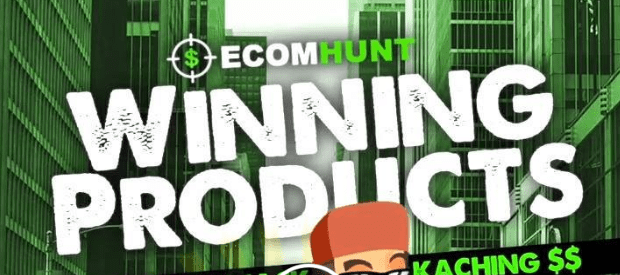 EcomHunt is a winning product tool that saves you the stress of searching for hot products online. This tool curates several products on a daily basis for its users.
The updated and curated products include the following data:
Analytics
Profit
Engagement
Links
Facebook Ads
Product Video
Facebook targeting etc.
EcomHunt gives its users access to new selling and hot products whereby they can copy and paste or even import to their Shopify store.
You can rest assured of getting access to products on a daily basis and as well as ads insight and detailed targeting to promote them on Facebook.
Each product comes with a promo video you can use to promote them on several social media platforms.
What are the Features of EcomHunt
Let's take a look at the features and functionality of Ecomhunt as compared to product list genie.
Product Analytics
This feature allows you to know the actual price you will be getting a product from AliExpress and as well as the potential profit of the products.
Additionally, you will also know how well the product is doing on social media. In the sense that you will have access to the total numbers of shares, comments and likes the product is having.
Knowing the total engagement rate the product is having already will let you know how viral the product as gone.
Lastly, you will also be provided analytics from where the product came from (AliExpress). It will state the numbers of orders, ratings, reviews, and the total votes the product is having.
Facebook Ads Targeting
This part is particularly good if you don't have a prior idea of how to advertise your product. Using the existing ad titles and information will prove to be a good start for you.
About the Facebook targeting, it's more like a done for you research tool. Being a pro member you will have access to Facebook specified targeting.
If you have some experience with Facebook ads yourself this is more like a plus bonus and you can simply modify it to convert even more.
If you have no clue about Facebook ads, then go with the targeting done for you. But I'll advise you do some Facebook insight on the product yourself.
Links to the Supplier's
This one is exclusive to pro members, with this, you will be giving links to the actual supplier of the product on AliExpress.
While from there you can easily import the product either using Alidropship Plugin for WooCommerce or simply use Oberlo if you are on Shopify platform already.
You'll also be given links to stores already selling these products and with this, you will have access to additional winning products you find on the stores.
AdHunter Tool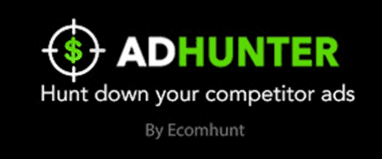 The AdHunter tool is an interesting tool that allows you to monitor your competitor's ads on Facebook.
This tool gives you the power to hunt down any sponsored ad on Facebook and also allow you to see the performance of the Facebook ad.
You will be able to see the Facebook ad engagements like traffic amount, targeting country, how long the ads have been running and a few other useful data.
Webinar & Tutorials for Newbies
Another feature that makes EcomHunt stand out is their free webinars and tutorials they offer their members.
Most people trying to engage with EcomHunt are probably newbies interested in dropshipping because of its potentials for dropshipping.
As a result of this many will make more mistake along the line and to avoid this as much as possible EcomHunt provides tutorials and free webinar to get you rooted in the dropshipping business.
The downside to this is that the webinar and tutorials are only available to the Pro members. Your access to this will be restricted as free a member.
EcomHunt Pricing & Membership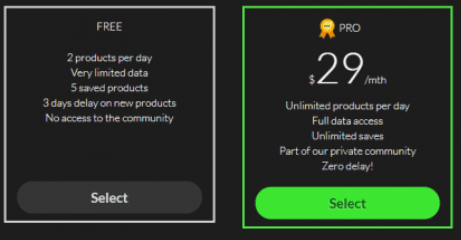 EcomHunt comes with two membership plan which is the free and Pro plan. The free plan gives you access to 2 winning products on a daily basis with limited data.
However, the Pro plan which is $29/month gives you access to all there is about EcomHunt. You'll get access to full product data like links to stores already selling the products, ads video, targeting, Facebook ads etc.
Basically, these are what to expect while using EcomHunt to hunt your winning products. Next, we'll be breaking down product list genie and it features.
Overview of Product List Genie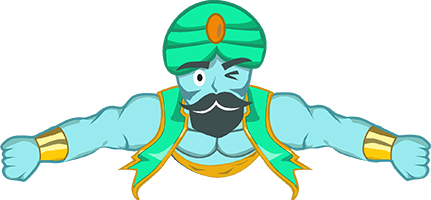 Just like Ecomhunt, product list genie is equally a winning product tool but has more functionality compared to Ecomhunt.
Product List Genie is more like an all-in-one tool to set up a dropshipping business with Shopify. It comes with a chrome extension to import products from AliExpress and push to your Shopify store with just a single click.
Additionally, they also have a US warehouse for sourcing of products and fulfilling orders. This makes order fulfilment faster compared to AliExpress shipping time.
Product List genie also gives you the ability to dropship products using their sales funnel app. With this, every user will be able to cross-sell and down-sell a single product to even make more money.
Features of Product List Genie
Basically, every feature included in Ecomhunt can be found in product list genie. So, I'll breakdown the features lacking in EcomHunt but available on product list genie.
AliExpress Chrome Extension
The chrome extension allows you to import product from AliExpress and push to your Shopify store with just a single click.
This will allow you to search for products on AliExpress other than the US warehouse and have your product fulfilled with ePacket shipping option.
CPA Offers (Affiliate Marketing)
The CPA feature allows you to promote other people products and earn a commission for it. They also have several tutorials on how to do this.
Included in the training is how to set up a funnel to do this very purpose. Another interesting part is that you could also make your products available for the CPA offers.
This means other people can promote your product and drive traffic to them with less work from your side. Thus, making you passive income with your dropshipping business.
Funnel Genie
This sales funnel features allows you to create a sales funnel for any product you want to promote with product list genie.
There are several tutorials on how to set it up yourself on products list genie. Also interesting about this is that, everything is done within your dashboard.
One of the trending factors with e-commerce now is the sales funnel model for selling products. So, this is definitely on top of the list.
High Ticket Products
Product list genie allows you to drop ship high ticket product with a huge profit margin. This is one of the fastest ways to make money with dropshipping.
Gaining access to product list genie gives you the ability to do just that. This is cool for anyone that want to scale their dropshipping business.
Bundle Genie
The bundle genie feature allows you to dropship products in a bundle. You can easily sell to wholesalers with this or even increase your conversion with the product bundle.
Product list genie gives you the ability to push a bundled product to your Shopify store with just a click of a button.
Fulfilment Genie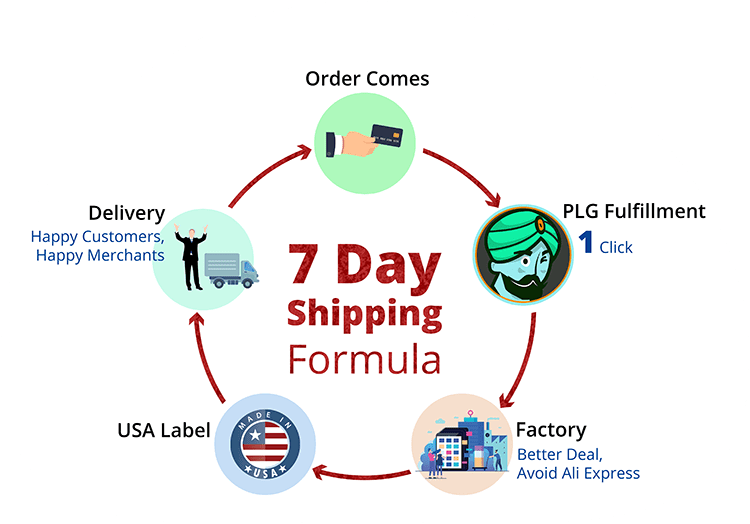 With this feature, you don't have to use a third-party app like Oberlo to fulfil your orders. The fulfilment genie can do this with just a click of a button.
Even better, is that you'll get your product delivered quicker compared to using AliEXpress to fulfil your orders. All products are delivered within 7Days.
14Days Challenge
The 14Days challenge is a revolutionize course by the famous Giancarlo Barraza AKA (Coach Giani) the founder of Product List Genie.
He revealed the formula that took him from a struggling retail worker to an e-commerce business owner.
Over the course of the 14Days challenge, Coach Giani revealed the step by step process of how he scaled a single product to over $80,000 monthly sales and $200,000 in total sales with no previous experience for him.
Reviews Genie
The reviews genie allows to easily push customer's reviews to your online store with just a click button and win their trust. Reviews are very important and shouldn't be overlooked.
Your customers are going to take seriously the reviews of previous customers on your website to several bonuses and promises.
Loyalty Program
The loyalty program is another powerful training that comes with product list genie. However, this is only available after the two months of recycling fee.
The loyalty program gives you more information on how to build a profitable company and e-commerce empire. It gives you exclusive access to training that's can't be easily gotten ease where.
Automation
Product list genie allows you to run a completely automated dropshipping business with Shopify. It gets your store set up and ready to start selling. And also fulfil products with just a click of a button.
Thus, giving you the ability to make money from the comfort of your home with the product list genie automation system.
Product List Genie Pricing
The pricing plan for product list genie is quite high compared to Ecomhunt. Product list genie has only one pricing plan which is $97/month.
However, there are some certain bonuses that can get you a few month access to the software. If you pay the $97.00 straight without the free trial, you'll get 2month free access which is totally worth it.
Other than that, there's another offer of $297.00 that'll get you free 6month access. The two previous offers also come with a free premium theme for your store.
Conclusion
It's clear that Product List Genie is more sophisticated compared to Ecomhunt. However, if you're only interested in winning products and you're kind of low on budget you can actually go for Ecomhunt.
While product list genie gives you access to everything you need to start a dropshipping business. Alongside the winning products on product list genie, there's also training on how to sell them using a sales funnel.
Ecomhunt has a free plan with very limited data while product list genie has an 8Days free trial to try out with the platform.
That's it on Product list genie vs Ecomhunt and over to you now. So, which one is it going to be…
Or
Let me know what you think using the comment box.
Learn More