SaleHoo vs Doba: Best Wholesale/Dropshipping Supplier?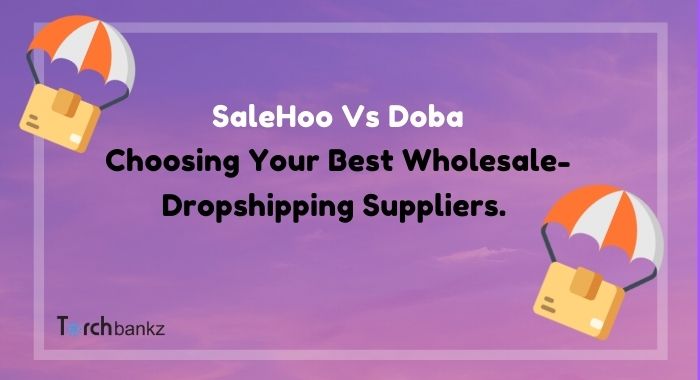 Thinking about the right supplier for your dropshipping or wholesale business? You have nothing to worry about. That's exactly why we're comparing SaleHoo vs Doba!
As a dropshipper or wholesaler, you are no doubt in search of the best dropshipping company for your ecommerce store.
Choosing the right suppliers among many others can be overwhelming as it's for SaleHoo and Doba.
Finding the one that suits you best can be rather tricky and this is largely due to the nature of dropshipping.
Though being a very convenient and almost hassle-free way to do business online, dropshipping presents some factors to put into consideration before wading into it. Factors such as:
Choosing the right products to sell
Selecting a genuine supplier
Maintaining a good relationship with your trusted supplier(s).
Having your supplier ship your product as fast as possible
And more…
Thankfully, we have many suppliers' platforms to choose from. Let's examine two of the most popular ones, Salehoo vs Doba, and see where the scale swings.
But before we do that, let's clear the air by having a basic understanding of certain terms like Wholesale and dropshipping for the sake of newbies.
Chances are you're here because you want to start your dropshipping business or Wholesale. While being either of the two, some don't understand how the two works.
And for their sake let's quickly break it down.
Difference between Wholesale and Dropshipping?
The main difference between the two business models is mostly in the area of handling inventory. Both wholesale and dropshipping are product acquisition businesses that relate to retails.
Dropshipping –
is a retail eCommerce business model that lets you sell products to customers without keeping inventory of the products. Instead, you sell and forward the order to the supplier and he or she have the product shipped to your customer on your behalf.
Your profit, however, is the difference you paid the supplier and how much your customer pays you. It's as simple as that.
Wholesale –
on the other hand, is a process of buying a large number of products from a supplier at a huge discount then reselling at a high price.
As you can tell, this gives you a larger profit margin as compared to dropshipping. But you do need to handle or carter for inventory whereas you don't need that when it comes to dropshipping.
So, based on your objective you're left to choose your business and either of the two is going to require a genuine and reliable supplier for supplying your products.
Which is once again the reason we're here in the first place looking into SaleHoo vs Doba. Right now, let's start with understanding how both platforms work.
What is Salehoo?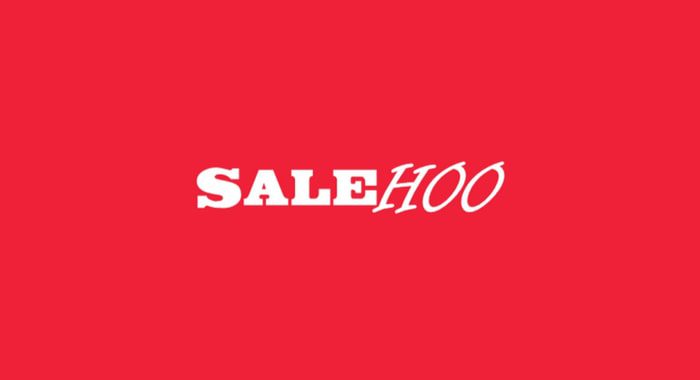 Salehoo is a wholesale and dropshipping directory service, originating in New Zealand with bases in scores of other countries.
It saves you the time and stress of searching the internet for suppliers to do business with.
With Salehoo, you can link up with these suppliers, engage their service, and even build relationships with them. All of which is mighty difficult when you use Google to find them unaided.
What's more, Salehoo is very comprehensive with over 8000 wholesale suppliers, 1000 dropshipping suppliers, and more than 1.6 million products in their inventory. That's a lot, uh?
Unlike being just a dropshipping tool, SaleHoo also houses wholesale suppliers connecting them with businesses that buy in bulk at a retail price.
Founded by Simon Slade to solve dropshipping problems, SaleHoo is fastly taking over the dropshipping industry.
What is Doba?

Doba is a dropshipping service developed in the USA that simplifies the whole dropshipping protocol. It boasts of a huge inventory of over 2 million products and integrates with suppliers from around the world
With Doba, you're not getting the goods from the supplier directly. Doba does that after you place your order with Doba themselves.
It's a supplier's directory, but also like a marketplace like the popular Spocket platform whereby you can import products directly to your dropshipping website.
Hence, you can't connect with suppliers much less forge relationships with them.
Doba also has rich educational resources that make it good for dropshipping, most especially for newbies.
So, with that, you'll have an overview of what dropshipping is and how to be successful with it.
Time to go deeper and explore their features.
Salehoo – Main Features
Below are the major features of SaleHoo as compared to its competition (Salehoo vs Doba). Let's have a look and see if they truly have an edge over Doba or the other way round.
#1. Dropshipping Suppliers
SaleHoo has over a thousand dropshipping suppliers to choose from.
They are all screened and vetted by Salehoo thus providing an online business community you can trust.
You also get to know all relevant details about them viz:
Their product scope
Shipping methods and locations
Customer reviews
Company details
#2. Wholesale Suppliers
Besides having a dropshipping suppliers directory, SaleHoo also has a big list of verified wholesale suppliers.
These wholesale suppliers allow you to order products in bulk and ship them to anywhere around the world. You get these products at wholesale price.
SaleHoo has over 8000 wholesale suppliers at the time of writing. There's a search box coupled with advanced filters to make it easy to locate a supplier of your choice.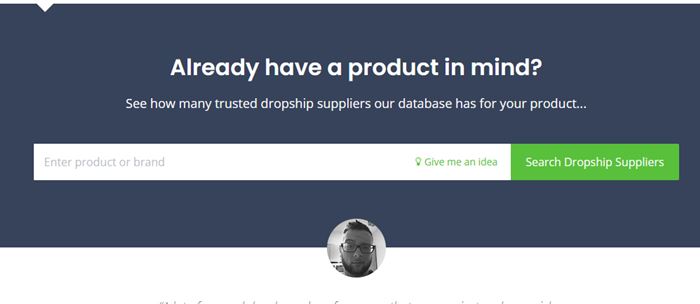 The advanced filter allows you to narrow down your search based on the location of suppliers.
The dashboard is designed to accommodate your favorite suppliers. This makes it easy to communicate with suppliers you want to work with or are working with.
In terms of products, SaleHoo boasts of over 1.6m products so far.
#3. Market Research
You need to know what the market is dictating before you stock up on products. Needless to say, every sales directory service has this feature but Salehoo does it well.
Yes, it gives a detailed analysis of what products are currently trending on the market.
For example, it tells you what products are best-selling and which ones have low competition rates so you don't waste time and money struggling to be visible.
Even more, their monthly sales-report gives you a headstart by alerting you of products that will be trending in the coming season.
It has a price filter to narrow your product search based on the unit price. Which is also great for newbies!
#4. Dashboard
SaleHoo features a nice looking user-friendly dashboard.
At a glance, you can access vital information you need to grow your e-commerce store through the product session, training session, and supplier session that the product is divided into.
For instance, the product session tells you how well you are handling sales and the training session provides useful info on how to make your store and products stand out.
You get to see the progress you have made with the training courses. Right on the dashboard, you can communicate with your suppliers or find your favorite suppliers (those you saved).
In short, you don't need a demo video to understand how SaleHoo works.
#5. Directory
Very important. Simply search for a product and the system will automatically bring out a list of high-quality products with their vetted suppliers and their contact details
Your search results can also be filtered based on:
Product category
Location
MOQ (minimum order quantity)
Tax ID requirements
Worldwide shipping
#6. Resources
Salehoo is doing very well on this count. They place a high priority on how they can be of great assistance to their users.
For starters, SaleHoo provides free online courses consisting of video sessions explaining how to start and run a successful dropshipping and e-commerce business.
Thanks to having a Founder that knows the ins and outs of the eCommerce business, SaleHoo courses are top-notch which includes case studies that share how entrepreneurs are building successful dropshipping businesses.
Below is a list of the features in their resource toolbox:
Free guides
How to use the platform, promote your products, sell on major sites e.t.c
Community
Salehoo connects you with other users just like in every standard online community so you learn from them
Customer support
In the form of live chat, contact form, and email and phone support. Note: for now, 12-hour live chat is available on weekdays while 24hr live chat only on weekends.
#7. Integration with Shopify
This is the latest feature offered by SaleHoo. Recently, SaleHoo added a Shopify integration feature that allows you to auto-import your product into your Shopify store.
This means you don't need an additional tool to do the job. SaleHoo allows you to link your Shopify store and import your product from Aliexpress to Shopify.
The downside to this is that it comes at an additional fee to the original price of SaleHoo.
That being said, let's move on to Doba.
Doba – Main Features
Below are the major features of Doba as compared to SaleHoo. Let's have a look and see if they truly are a unique platform.
#1. Product Data
Doba has a large catalog of products you can dropship. There are over 2 million products on their database.
Doba has its product catalog arranged in terms of product niche. You can narrow your search for trending products based on the product niche you're in.
The products are spread under 8 categories;
automotive;
beauty & health;
clothing, shoes, jewelry;
computer & office supplies;
electronics;
home, garden, & tools;
pets,
sports.
Yeah, you'll find a massive amount of products on Doba.
Finding products that fit your brand isn't hard. Their team of sourcing experts will compile a list of best-selling products and suppliers for your niche.
#2. Elite Seller List
You no doubt would like to be notified of best-selling products, top-notch sellers, the latest deals, and trends.
Doba is there for that as well. Every month, an email is sent to your inbox containing all of the above information and more.
#3. Supplier Scorecard
With these, suppliers cannot disappoint customers.
While they've done all the background work screening suppliers, Doba goes the extra mile and shows you how they performed.
Good for the doubting Thomas.
#4. Inventory Management
This one is more on the side of suppliers— they can set their inventory to reflect their current status—and serves as a kind of buyer protection for drop-shippers
For instance, suppliers can set their inventory to prevent them from selling a product that's out of stock while merchants can set up alerts for when a supplier's inventory is approaching a preset minimal limit.
#5. Integration
Almost all—100+— major e-commerce platforms are supported.
Shopify, Magento, Amazon, Big Commerce, WooCommerce, and many more.
#6. Supplier Friendly
Doba serves both ends—sellers and suppliers—really well. The above features have focused mainly on seller protection but Doba doesn't neglect suppliers.
It makes sure that all of a supplier's needs are met. He can also decide who to sell to and how to sell his products.
He can even:
Decide to get featured in Doba's monthly newsletter
Enjoy in-house order management, fraud prevention, and customer support.
Salehoo vs Doba – Pricing
Doba offers monthly subscription fees starting at 29$/month while Salehoo gives a recurring yearly subscription of 67$ with all of its features
Pound for pound, Salehoo offers more for its billing. Unlike Doba where you can only unlock educational resources on drop-shipping by becoming a member, Salehoo allows you to have all of that for free without becoming a member.
You may also cringe at the thought of having to pay a 0.99$ fee for each order in Doba.
SaleHoo pricing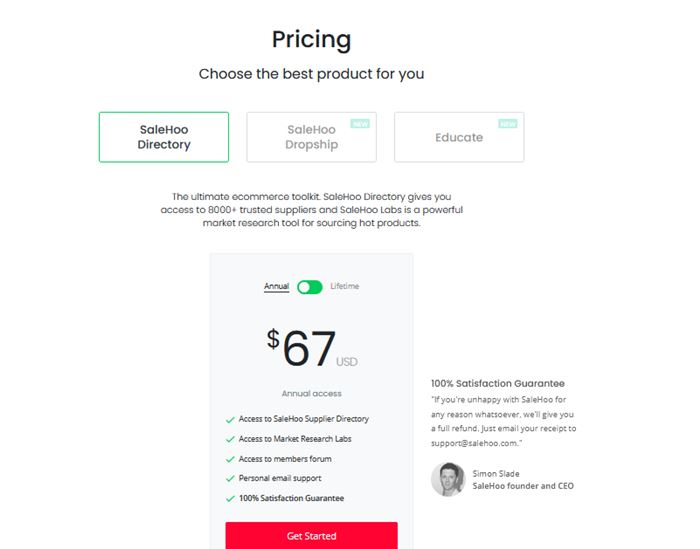 A recurring yearly fee of 67$ and a lifetime access fee of 127$. All benefits are available in both plans.
Their monthly subscription fees are for their e-commerce stores and they start at 27$, then on to 47$ and 97$ for basic, standard, and premium respectively.
You are also allowed a 30-day free trial
Doba Pricing
Doba offers 4 subscription plans to choose from viz:
Basic – $29/month
Advanced – $69/month
Pro – $249/month
Enterprise – custom quote (API Integration, Sandbox Dev Environment & Account Manager)
One-time 30-day free trial available.
Salehoo vs Doba – Differences
Now let's have a look at the difference between the two platforms and see which one standout over the other.
Access To Suppliers
In terms of access to suppliers, Doba lags far behind Salehoo.
Doba acts as a kind of middleman between the drop-shipper and the supplier, somewhat ridiculous.
You as the drop-shipper are supposed to be the link between your customers and the supplier.
The result is that you are denied direct access to suppliers which means you can't build relationships with them, a major drawback.
Customer Support
Another thumbs-down for Doba.
Salehoo does customer support almost perfectly. No matter your plan, you have access to the best customer care service be it live chat, phone call, or email.
You'd need great bucks to enjoy live chat and even more for a phone call. Only email support is available for the lowest plan and customers complain that it's not even reliable.
Customer Reviews
A no-go area for Doba. Salehoo carries almost all the votes here. SaleHoo has more positive reviews compared to Doba.
Profit Margin
Doba is not much of a dropshipper's paradise here as well. You may not make much profit on products as they are already high enough.
Shipping Locations
Doba is US based and ships only within the US. So with this, you can rest assured that your products are delivered a lot faster in the US.
Salehoo, however, has suppliers and drop-shippers from across the globe and is not just restricted to the US.
In cases like this. If you are looking for a local sourced US supplier, then Doba is local enough for that.
Wholesale and Dropshipping
Again, it's Salehoo. Only Salehoo is for both wholesalers looking for drop-shippers and drop-shippers looking for wholesalers.
Doba is entirely one-sided as it is only a wholesaler directory.
SaleHoo vs Doba: Conclusion
Kudos for coming this far.
With what you've read, which one will you go for? Maybe you are a beginner starting-out with very little bucks, you might want to go for Doba's lowest plan. But it might be dissatisfactory.
Or you may be more concerned with the potential for building relationships with your trusted suppliers, who does not like that? Then Salehoo is best for you. Want to ship to more locations? It's still Salehoo.
Whatever your choice, you're still dealing directly or indirectly with genuine suppliers.
That's it on Salehoo vs Doba. Which aspect of either one appeals to you most? Share it in the comment box below.
Learn More: