List of Best TikTok Ads Spy Tools For eCom Marketers [2023]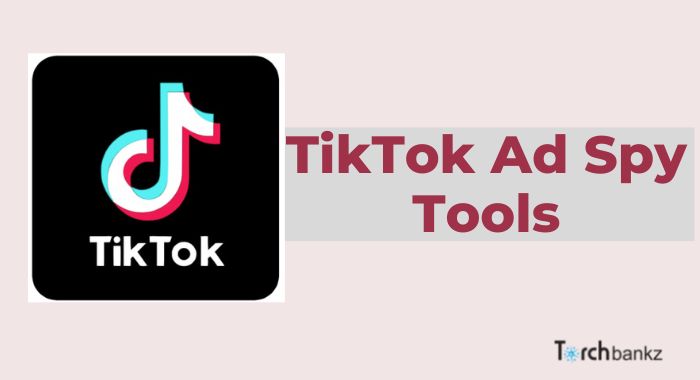 Are you looking for the best TikTok Ads spy tools for your e-commerce business? If yes, then you are in the right place.
TikTok is one of the largest platforms for short-form user videos.
This is why it is one of the best platforms to run ads for your e-commerce business.
In running ads on this platform, you must see how other thriving competitors have been doing it.
That is why we have TikTok Ads spy Tools.
TikTok Ads spy tools help you to make research different ads on TikTok.
With these tools, you could gain access to diverse products that are recording high sales rates on TikTok.
As you already know, winning products is KEY.
Therefore, the success of your dropshipping business lies largely on the type of products you go for.
However, using the right TikTok Ads spy tools is of more advantage because it makes the search and spy easily done.
That is why I have researched and put together a list of TikTok Ads spy tools that have proven to be the best over time.
I will show you the benefits of using each of the Adspy tools.
Best TikTok Ads Spy Tools
Below is the best TikTok ads spy tool to market your eCommerce or dropshipping products online.
#1 PiPiads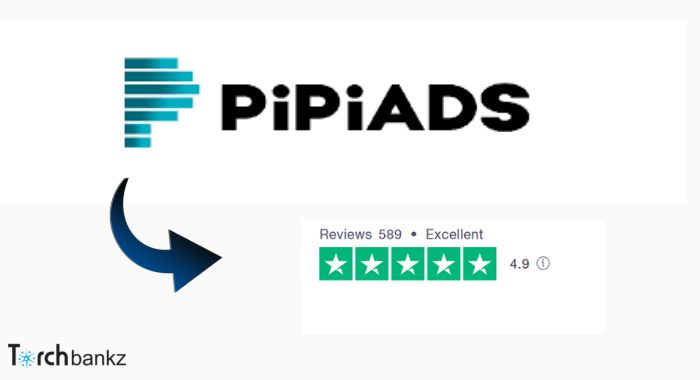 PiPiads has been researched to be currently the World's best TikTok advertising Platform.
With this TikTok spy tool, you can find products with a record of attracting high traffic.
The platform's interface has an icon where you can easily access the winning products.
PiPiads help you to run creative ads, monitor them, and also spy on your competitors' ads and strategies.
With this, you will be able to see how others that have been in the business are doing theirs.
This will save you the stress of figuring out what to do from scratch.
Apart from this, spying on your competitors' ads helps you to observe what they are not doing well and leverage those lapses.
You can see their analytics (views, likes, and percentage performance) and the duration of the ads.
If they have scheduled upcoming ads, you get to see that as well.
More importantly, PiPiads provides quality ad materials that can serve as a blueprint for running your TikTok ads.
It keeps you updated about the latest ad trends and information and also guides you through selecting the best niche for your eCommerce business.
One other thing that makes PiPiads stand out is its Shopify tool extension. There, you can monitor your sales as they are being made (live sales)
Pros
User-friendly interface
Detailed Ads analysis
Quality Ads material
Available Online Support
Free trial
Cons
Limited Free Access
Costly Plan
Review
On Google, PiPiads has an average rating of 5 stars review. This has helped this platform earn its World's best TikTok ads spy tool.
#2 Minea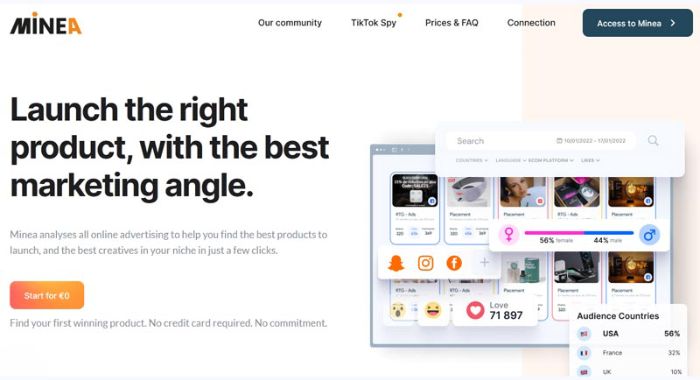 Minea is another TikTok Ads spy tool that helps you locate and select the best products in your eCommerce business.
Once it recommends any product as the best, Minea provides relevant statistics to prove how winning the products are.
In the process of searching for winning products, you can make use of the filters to narrow down your search.
You could filter according to niche, type of e-commerce platform, country, or based on the most recent ads.
However, to save you stress, Minea compiles a list of the 10 best products on its interface daily.
You can make your selection from there. Another thing about Minea is that it notifies you once there is any latest product being advertised on the platform.
It will help you quickly analyze the product to know if you need to include it in your catalog.
This TikTok spy tool also helps to spy on competitors' ads to reveal the marketing strategies that made them thrive.
You can also use their strategy to creatively design yours, so your ads stand out uniquely.
Minea is an all-in-one tool for your dropshipping business. Therefore, it does not only work for TikTok but also for Facebook, Instagram, and Pinterest.
One major thing that makes Minea business owners' favorite is that you can get influencers on it to market your products for you.
Pros
It is an all-in-one tool
It saves time
It has a chrome extension that enables its usage on smartphones
Up-to-date with the latest products
It is affordable compared to other Adspy tools
Cons
It only has one user
Not suitable for digital products
The different large platforms make it difficult to conduct a thorough research.
Poor customer service
Review
On Trustpilot, Minea has an average rating of 3.9 stars. It is widely recommended for drop shippers because of its ease of usage and cost-effectiveness.
#3 Bigspy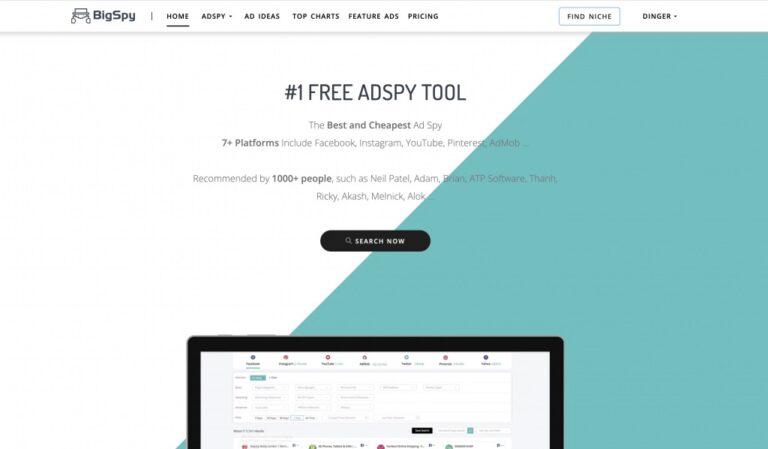 Bigspy is a TikTok Ads spy tool that allows eCommerce business owners to search for different ads.
The platform has a huge database of various ads. It is often said to be the Adspy platform with the largest ad database.
With Bigspy, you can track and analyze your competitor's ad traffic and conversion rate.
It would lead you to different statistics that can help you kick-start your marketing campaign.
Bigspy covers a wide variety of niches so irrespective of your niche, there are ads for you there.
You can also filter your search by country, language, platforms, and device types. This will help you narrow down the search for efficient results.
Apart from that, Bigspy helps you to see products that are ranking high and currently trending.
This will also help in the right selection of products for your e-commerce store.
When you start your marketing campaign, Bigspy will help you to keep track of your ads.
You can monitor the daily performance of the ads. With this, you will not miss out on important data on the ads.
Bigspy does not just work with TikTok alone.
It also works with other 6 biggest social platforms – Facebook, Google, Instagram, Twitter, Pinterest, and Yahoo.
Pros
Huge Database
Detailed Search and Analysis
Multi platforms
Unlimited featured Ads
Marketing Intelligence
Cons
Limited free access
Huge gap in prices
Review
On trust pilot, BigSpy has an average rating of 3.2 stars out of 5 stars from the 18 people that gave their reviews.
This could be a result of the gap in prices and the limited free access on the platform.
#4 TikTok Ad Library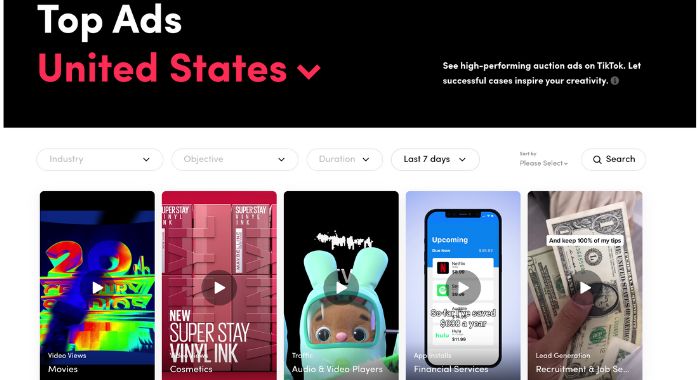 The TikTok Ad library is a special tool on the TikTok app. It is suitable for those that have e-commerce businesses and intend to run ads on TikTok.
It helps you to monitor everything trending on TikTok.
The ads that are trending and the trending hashtags that you can include to increase the viewer's rate on your ads are provided.
You also get to see different ad creators that you might want to make research on, and the ads created by them.
TikTok ads library has made a compilation of top-performing ads on TikTok.
Though it's not all of them because the management of the software usually carries out some reviews before ads are added to the TikTok Ad Library.
However, the ad library is still a good place to make a selection of trending products that you need to add to your catalog.
You can search through by making use of the filters either by Region, Ad type, and niche.
Other filters could be the duration of the ads and ads performance.
The performance check includes the Click through rate, View rate, Unique Impressions, and so on.
This will also help you in the creation of your marketing campaigns.
You will discover all the strategies used by the ad creators and then build on them while creating yours.
The TikTok ad library organizes a weekly series where they enlighten users on certain topics that would help in their marketing strategies and the best ways to leverage the platform.
Pros
Easy to access top-performing campaigns
Better Insights and analytics on available ads
Provides information on the right hashtags to use for your ads
It offers weekly training for users
Cons
Some categories are not present
The featured ads are limited
Review
On Capterra, the TikTok ad library has an average rating of 4.7 stars out of 5 from the 127 users that shared their reviews. This shows that the tool is doing a good job as a TikTok Ads spy tool.
#4 Poweradspy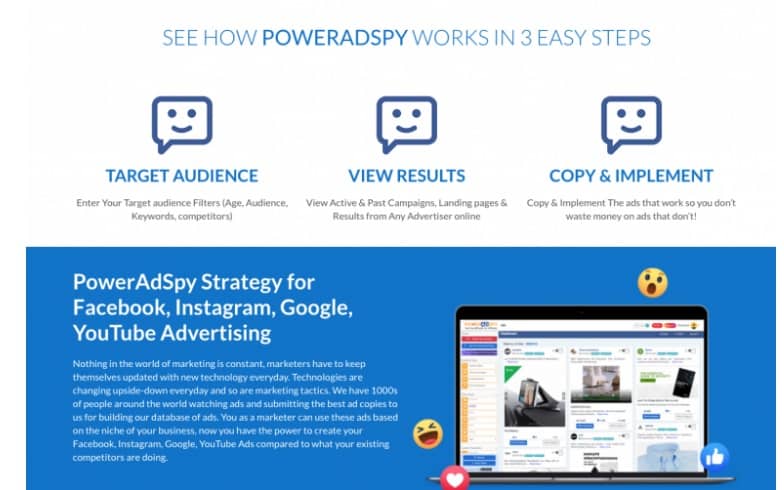 Poweradspy is another TikTok Ads spy tool that has helped dropshippers and e-commerce business owners thrive in their marketing campaigns.
Poweradspy has a very large database with about 6 million ads from over 15 countries. The data is updated daily.
This exposes you to a wide variety of ads and products that you can analyze. You can also see products that are more relevant to your region or country.
As a result of this huge database, you would need to make use of filters to make your search more concentrated.
You could filter the search based on your target audience- their age range and the keywords they are searching for.
Poweradspy, not only allows you to see current ads that are being run.
You can see ads that have been run in the past and the analytics result from them.
It will help you to be selective with the kind of ads to run so that you do not waste resources running ads that will not convert.
This software also works for Facebook, Instagram, Google, and YouTube.
Pros
Free version available
It has a chrome extension
Advanced filters
Multiple niches options
Has Geo-targeted audience research
Provides Real-time data
Cons
Does not display competitor's rank
Limited features in the free version
Review
On Trustpilot, Poweradspy has an average rating of 2.9 stars out of 5 from the 2 users that provided reviews. There are only a few reviews on this software at the moment.
#5 Dropispy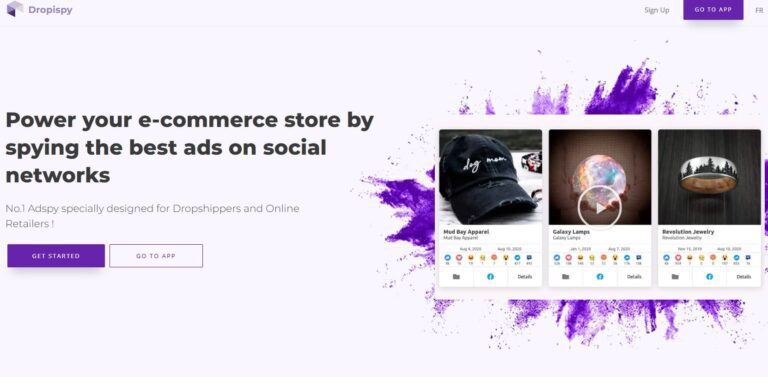 Dropispy is targeted at helping you to find ads that are the best performing. It provides ad data that can boost your marketing campaigns.
It allows you to make your searches with more detailed filter options.
You can use the creative search if you already have an idea of what you are looking for.
It could be according to the Media type, the page name, the date the ads were created, and the date they ended.
Your filter could also be according to countries or languages. Dropispy covers about 53 languages.
This would help you if your ads are targeted at foreign customers.
Other filters could be according to gender or age; they could be based on reactions and engagements on the page.
Dropispy has a special feature called the "Shop Search" feature.
This is where you research different dropshipping shops and see the kind of products they are marketing.
You can search through this feature according to platforms (Shopify, BigCommerce, WooCommerce, Magento, etc). It can also be according to domains and shop type.
Dropispy also works with Facebook.
Pros
Affordable
Detailed Analysis of ads and products
Wide variety of winning products
The interface is user friendly
Good customer support
Cons
You cannot import products directly to your eCommerce store
Does not provide information on the suppliers of the products
You can only use the Chrome extension on Google Chrome
Review
On Trustpilot, Dropispy has an average rating of 4.2 stars out of 5 stars on the 26 users that gave their reviews.
#6 SpyFu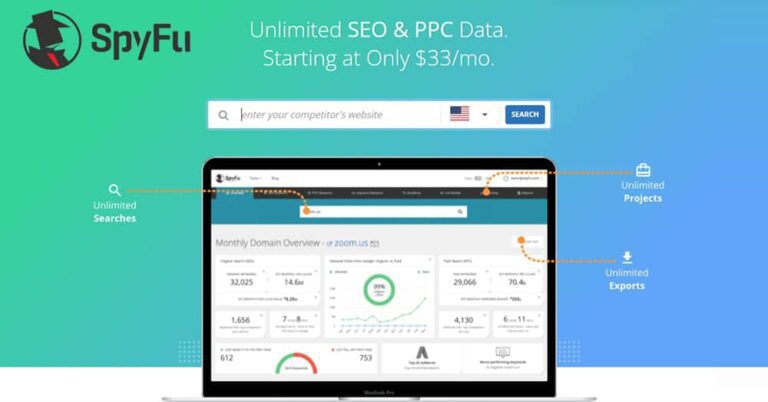 SpyFu is a software tool used by marketers and drop shippers to spy on competitors' ads.
It does provide not only details on your competitors' paid ads campaigns but also the organic campaigns on TikTok.
The tool is SEO-conscious and can be used to improve your online visibility and performance.
It provides the best-performing keywords in your niche, the monthly traffic generated, and the type of inbound links used by competitors.
This software also offers PPC research.
SpyFu also provides information on the backlink of any website. This would help you to see if you are getting backlinks from other websites such as blogs or news sites etc.
You can also see these on competitors' websites as well. With that, you will notice what the other websites love about your competitors' websites.
SpyFu provides rank information on your competitors such that you know which of the ads rank higher than the other.
You can also use it to observe where you rank in the ads market.
Pros
Find keywords to use in your paid and organic campaigns
Provides detailed ranking information on top competitors
Has about 13 years of the database of Google data.
A detailed search of domains
Cons
Might require a more manual search
Does not have a web-wide coverage
The PPC reports are not accurate
Can be a little bit costly
Review
On Capterra, it has an average rating of 4.5 stars out of 5 stars from the 130 users that gave their reviews.
Conclusion
Now you have a list of the best TikTok Ads spy tools that you can choose from to guide you in your marketing ads.
Some of the tools have the option of a free trial or a free version, while some do not.
It will be better to do a detailed check on the tools to see which suits your needs.
However, if it is still difficult to choose from this list, I will recommend you go for PiPiads. I can vouch for its functionalities.