What is AliDropship?: Everything You Need to Know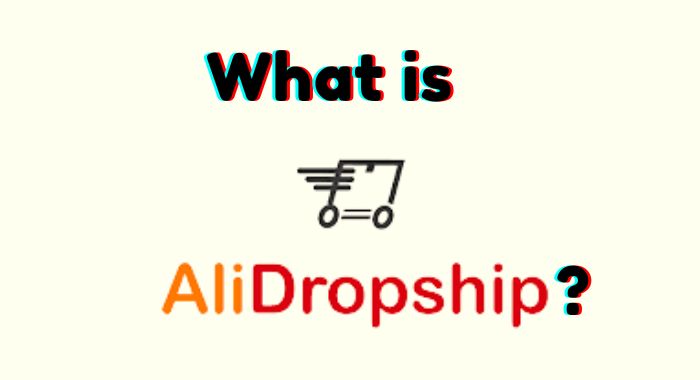 AliDropshipping is a business model that allows individuals or businesses to import products from the Aliexpress website and sell them on their e-commerce website.
Without holding any inventory, the individual or business acts as a middleman, connecting consumers with the suppliers' products on Aliexpress.
With the rise of e-commerce and the increasing accessibility of wholesale products from China, Alidropshipping has become a popular business model.
Most especially for entrepreneurs looking to start an e-commerce or dropshipping business.
This is because it allows for a low-cost startup, as there is no need for a large initial investment in inventory.
AliDropshipping allows for a high degree of flexibility, as individuals and businesses can choose to sell various products.
However, managing and automating this process can be a hassle. That's where the AliDropship WooCommerce plugin comes in.
This plugin allows you to easily import products from AliExpress, and fulfill orders automatically or with a single click.
It's simple to use, dependable and provides the necessary tools.
How Does AliDropship Work?
AliDropship works pretty much like every other dropshipping p[platform. If you're familiar with Shopify and Oberlo, You will notice it gives you a ready-store with Oberlo integrating your website with AliExpress.
Like that, AliDrophip also gives you a ready-made store with hosting and ready-to-start selling and fulfilling orders.
The plugin connects your website directly to AliExpress and allows you to import products directly to your store.
The same thing goes for fulfilling orders!
Whenever you have a sale, the plugin helps you fulfill the order with just a click of a button. This way, your order will be processed on AliExpress automatically.
All you'll need to do is pay for the product, and the supplier will handle the rest of the work as though it was from your store.
All product details, tracking codes, etc. will be automatically sent to your customers when the order is processed.
AliDropship Plugin Features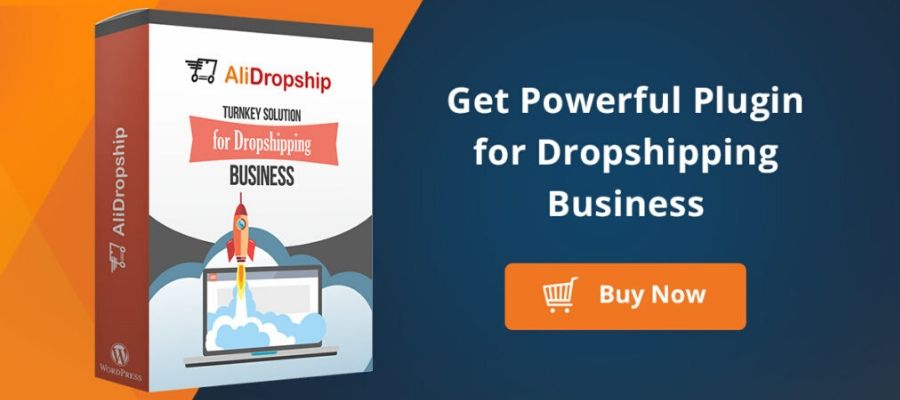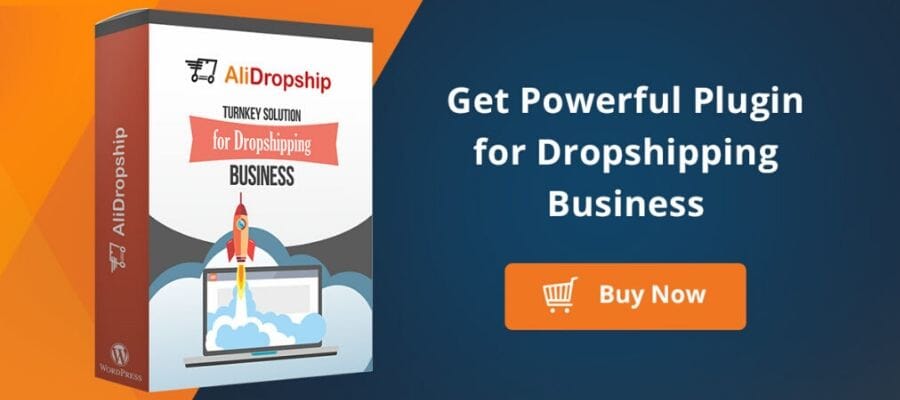 Let's look at some of the features of the default AliDropship plugin since it's their primary dropshipping plugin for AliExpress.
1. Winning Products
selling hot products is the core of dropshipping. We all know nobody is going to buy products that are not winners! Irrespective of how beautiful your store is, you're not going to make any sale if what you're selling is not what your customers want.
This cannot be OVER emphasised, it's very important!
luckily for you, this package comes with the AliDropship plugin. But not for free, it comes in 3 different packages but it's very affordable.
The first package gives you access to 100 winning products for just $29. While the second for $119 gives you 500 hot products.
And finally, $199 for 1000 winning products which are very HUGE compared to what you're paying. Mind you, all of them come with one-time payments only.
2. Auto Search & Import
The AliDropship plugin makes product search and import products very easy. You can use the keyword filter or price filter to search for your desired products.
And once you have the result you can import products in bulk or choose the category you want them to be imported to on your website.
Thus, reducing the stress of finding and importing them to your website. Doing this manually can really take a lot of time, but with the plugin, it's just a click away.
3. Product Update
The plugin automatically updates you whenever some of the AliExpress products are out of stock from your supplier on AliExpress. Also, whenever there is a price increase or decrease you will also be notified with respect to that.
It is then left for you to keep the difference as an additional profit whenever the price reduces from your supplier
This saves you the stress of constantly checking if a seller is having enough stock before promoting the product.
4. Price Mark-Up System
The Plugin uses a simple math expression to automatically set product prices on your store for profit. This is immediately after the products are imported from AliExpress.
As a result, whenever there is a price increase on AliExpress products, your product price will be updated automatically using the math expression.
Additionally, if you so which to change the pricing formula maybe for more profit or for competition's sake.
All you need to do is adjust the pricing formula to the one that meets your needs or increase the price individually.
Finally, you can also show your prices in different currencies on your website and also activate the rounding option to assign cents at the back of each price.
5.  Payment Gateways Integration
The plugin also supports most of the popular Payment Gateways like Paypal, Stripe, PayU and many others for different countries.
Other than that, you might need to set up an LLC in the US and get yourself an EIN in other to create a stripe account to process your payment.
Having more than one payment option on your website also increases your conversion rate, since everybody doesn't have a PayPal account
6.  AliExpress Cash-back System
This feature allows you to use a special affiliate link with AliExpress products whenever you ordered a product. And once the product is delivered to your customer, you earn a certain commission from any AliExpressproducts you sell.
As a result of this, you will get a 7-15% commission on the product you order for your customers from AliExpress and at the same time keep your profits.
This can really add up if you're the type that orders in bulk because it serves as an additional means to make extra bulks.
7. WordPress Built-In-Themes
The plugin comes with its own WordPress dropshipping theme. These are professionally designed themes that can be easily set up and at the same time easy to customize.
The best part is that they are completely optimized for conversion and responsive on all devices including mobile phones.
The type of theme that works with the default WordPress plugin is different from the one that works with the WooCommerce plugin.
They both have specific themes built to work exclusively for both of them. This is one of the major differences between the two plugins.
8. ePacket shipping Filter
With these features, you can increase your customer experience by providing a faster delivery service through the help of the ePacket option.
The ePacket shipping filter allows you to see products that are ePacket enabled. So, you don't have to keep clicking on each of the products to check if they are.
You'll be able to see them by just browsing through and importing products with just a click of a button if you want.
This way, you'll be able to send your product faster to your customers.
9. Lifetime Support and Free Update
AliDropship support is free for a lifetime, in as much as you've purchased the plugin or the AliDropship turnkey store.
The primary way to contact support on AliDropship is through the support email, and from experience, I think they reply within a few hours.
They also have a forum where other users can chat with each other and a full blog to learn about updates and tips directly from AliDropship.
Their social media pages are also very active as they update from time to time.
10. All-in-One Solution
The functionality of the plugin allows you to manage all your product sales, pricing, traffic stats, profits, and orders all in one single dashboard.
With just the plugin, you're ready to start making profits because most of what you need to run a successful dropshipping business is included.
Installing other plugins is just a means to enhance your store and increase your conversion rate, which can speed up your profitability.
Conclusion
One of the biggest advantages of Alidropshipping is that it allows for a high degree of scalability.
As your business grows, you can increase the number of products and expand into new markets.
AliDropship does have its drawbacks.  It can be not easy to control the quality of the products you sell, as you are not directly involved in the manufacturing process.
It's a highly competitive business, with many other individuals and businesses importing products from Aliexpress.
To be successful with Alidropshipping, you must conduct thorough research, have a distinct selling point, and provide excellent customer service.
It's also important to consider the legal aspects of the business and comply with the regulations of your country before starting the business.
Alidropshipping can be a profitable and satisfying business, but it requires careful planning and execution to make it successful.