What is Appscenic?: Everything You Need to Know
Appscenic is a revolutionary dropshipping platform that aims to provide a comprehensive one-stop-shop solution for online businesses.
The platform offers various features and tools to help retailers manage their teams and handle orders.
They could also find high-quality and scalable products from trusted and top-rated suppliers.
Appscenic also allows retailers to work with suppliers closest to their customers.
You can ship the products directly from the United States, Europe, Canada, Australia, and other locations.
This eliminates the long wait times that are common with other dropshipping platforms.
Retailers can deliver their orders to customers in a matter of days without waiting for weeks.
For suppliers, Appscenic is free. The platform is free for suppliers, with no sales fees, setup fees, subscription fees, listing fees, or hidden costs.
This means that suppliers can connect with retailers and expand their customer base without incurring any additional expenses.
Appscenic also manages all supplier contacts, ensuring they do not deliver low-quality products.
Overview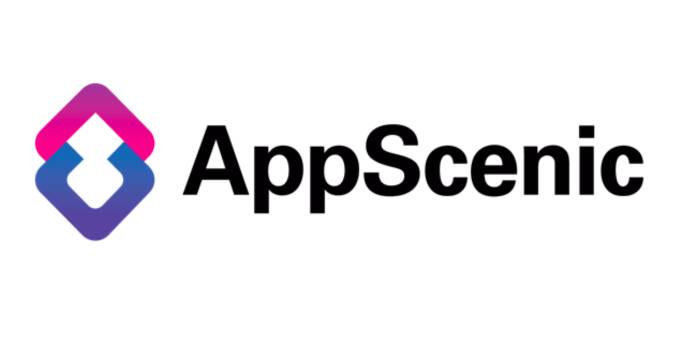 Our Take
AppScenic is a streamlined e-commerce platform that enables entrepreneurs to effortlessly launch their online stores and seamlessly connect with a network of suppliers to dropship products, eliminating the need for inventory management. Start your dropshipping journey with AppScenic today and unlock the potential for a profitable online business.
| | |
| --- | --- |
| Best For | Dropshipping |
| Price | Free |
| Discount | 33% |
| Value For Money | 100% |
Is Appscenic Worth it?
Appscenic is one of the best dropshipping platforms you would come across.
Appscenic offers a comprehensive solution for managing and scaling your online business. It includes team management, order handling, and supplier management.
Additionally, the platform's ability to connect retailers with local suppliers means that products can be shipped to customers faster and with a higher level of quality.
Furthermore, Appscenic offers a wide range of subscription plans, with the option to start with a free account and upgrade as needed.
The subscriptions range from $37 per month for the STANDARD plan to $167 per month for the ELITE plan, which is a reasonable price for the features available.
This also enables retailers to select the subscription that best meets their requirements and budget.
How Does Appscenic Work?
Due to auto-ordering and smart payments, Appscenic enables you to automate your dropshipping store and boost sales with the best possible client reaction.
It can fulfill orders in 2 to 3 days because of its dependably automated and effective services.
They simplify and streamline accepting and transferring payments using a strong, integrated wallet system.
It enables you to handle orders, manage your staff, identify reliable suppliers and distributors, and improve productivity.
The user interface (UI) of AppScenic is user-friendly and interactive, which boosts productivity.
By reducing your workload, AppScenic's automation and powerful features can lessen your burden.
It connects you with the suppliers nearest to your consumer and reliable sources for transporting your products.
A Chrome add-on from AppScenic makes monitoring simple. The auto-tracking system and cutting-edge shipping tool reduce workload.
It is a practical dropshipping platform that aids in starting, running, and monitoring sales.
Read Our Complete Appscenic Review
Features of Appscenic
Let's explore some of the features of Appscenic
1. Innovative Payment system
They feature an integrated, cutting-edge payment system perfect for drop shippers.
Receiving and transferring payments is made easier and more controllable by the AppScenic software's integration. It has premium and popular payment options.
With the most common payment methods connected, AppScenic has developed a special wallet system for drop shippers that enables clients to pay your providers instantly, securely, and promptly.
You can pay for your orders using your preferred payment method.
Suppliers on AppScenic can pay with credit cards, PayPal, Wise Transfer, Stripe Transfer, and USD, EUR, and GBP bank transfers (formerly TransferWise).
AppScenic also has an auto-funding setting. You can choose a preferred payment method when you enable the Auto-Funding feature in your AppScenic Store Wallet.
If you reach a certain level, we'll automatically fund your balance using that method.
2. Appscenic Marketplace
This amazing platform also offers a marketplace to showcase products of different niches in several kinds.
If you wish to offer pet supplies or women's clothing, AppScenic features products in all the key categories.
The products also come with quick shipping to virtually any location worldwide, sophisticated tracking, and simple returns.
Simply sign up for a free account and use the Shopify dropshipping app to connect your store. Then you may look through the marketplace and import any items into your shop.
3. Fast Dropshipping Time
You can also enjoy using AppScenic if you are finicky about service and sensitive about your dropshipping business.
The success of the dropshipping business is essentially determined by its quick and problem-free delivery service.
Customers usually cancel their orders due to late or other shipping problems, which leaves them with a negative impression of the drop shippers and their online store.
AppScenic has attempted to address the problems by having its employees act as a middleman in their system, which can help eliminate late shipment and shipping order concerns.
Here are some of the things you should note about AppScenic Dropshipping time:
Prime delivery is available in most European countries, North America, Australia, and other parts of the world.
Two to three days is the maximum delivery time.
Suppliers only work with the top shipping companies that offer trackable services.
Orders around the world are handled fast. Your orders will arrive in good condition.
Prime delivery is available in most European countries, North America, Australia, and other parts of the world. Two to three days is the maximum delivery time.
4. Unique Products
There are more than 100 product categories available on AppScenic. You can choose your market and stock products in line with the category of your business.
If your store specializes in sporting goods, make sure it has high-quality, dependable, and robust sporting goods.
The best part is that you'll find all the products you need to supply your business, which is another plus.
Conclusion
Appscenic is a game-changing dropshipping platform offering a comprehensive online business solution.
The platform's ability to connect retailers with local suppliers and its wide range of features and tools, and its user-friendly interface make it a great option for retailers looking to scale their online business.
Appscenic's free pricing for suppliers makes it an attractive option for suppliers looking to expand their customer base.
Appscenic is worth considering for any online business looking to grow and scale.