What is Jasper AI: Everything You Need to know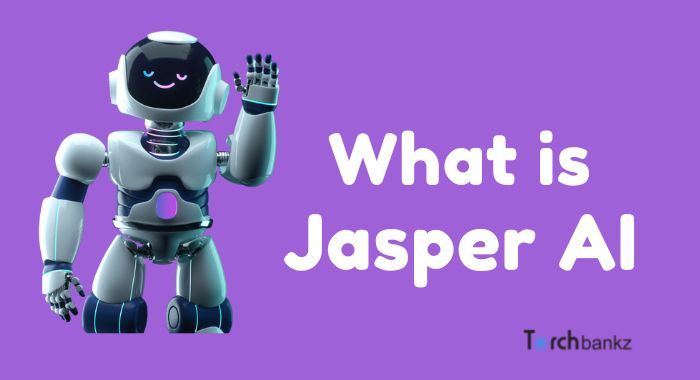 Jasper, formally known as Jarvis, is at the top of the list of good copywriting tools.
Jasper AI is effective copywriting software that uses the power of artificial intelligence and machine learning to automatically produce persuasive and attractive content.
It creates content for your blog post, social media, marketing emails, Ads, and more.
Thus, allowing you to write 10× more content within a short period.
Jasper Ai is a creative assistant i.e. you communicate with jasper a specific request, then he responds with specific content based on your request, just like Siri, Alexa, and google
It is primarily built to respond to you. It helps you to carry out your job more effectively and enables you to automate your content. Jasper Ai does not 'plagiarize.
This tool has three different pricing plans. The more words you desire, the more the pricing increases.
The third one is the business mode which has custom plans.
If you are skeptical about using jasper AI, note that the site offers a 5-day 100% refund guarantee and a free trial to test the tool.
What Powers Jasper AI?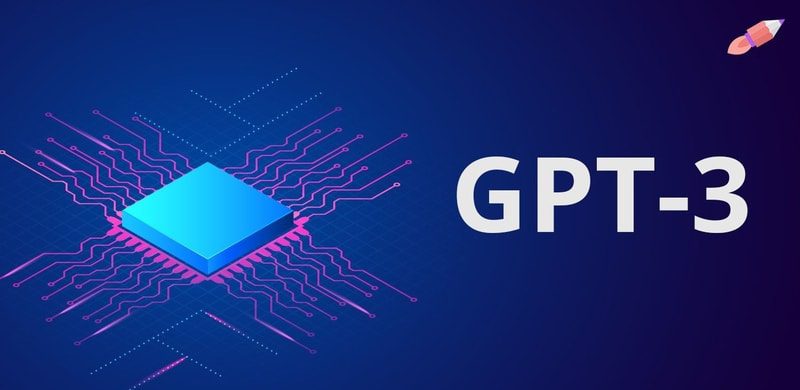 To understand how Jasper works, first, you need to understand the kind of artificial intelligence (AI) that powers the software.
The Jasper AI software is a GPT-3 based copywriting tool created by Open AI an AI research laboratory based in San Francisco.
So basically, Jasper uses 'Generative Pre-Trained Transformer 3' (GPT-3), which is an autoregressive language model that uses deep learning to produce human-like text.
The AI breakthrough was embraced because of its potential to automate tasks, which could be useful for companies.
The GPT-3 artificial intelligence can respond to any text you type into a computer with another piece of appropriate information relevant to the context.
So basically, when you type in a full English sentence to a search box, take, for example, you're most likely to get back some response in a human-like sentence that is highly relevant.
The software (GPT-3) is the third-generation language prediction software model in the GPT-n series (Successor to GTP-2).
They are all created by OpenAI, introduced in May 2020 and generated high-quality texts since July of the same year, exceeding any expectations for artificial intelligence.
GPT-3 automatically learns from data how people write sentences by taking into account what words they use most often so it can more accurately predict which word will follow another.
What's even better about this technology is its ongoing technological research, and users should expect even better results.
Soonest, the GPT-3 might be replaced with GPT-4, which will invariably produce a better result.
Who's Behind Jasper AI? (Formerly Jarvis AI)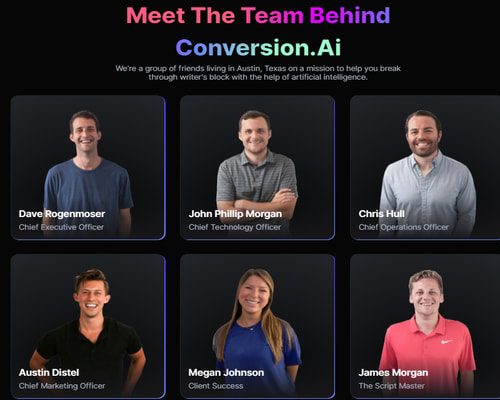 With Austin Distel being the CEO, Jasper AI is a new product from the same creator of UseProof company that's been around for nearly a decade.
The company is backed by a group of friends living in Austin, Texas, with the vision to help break content creator writer's block through the help of AI.
So far, they've helped marketers, entrepreneurs, and agencies through their products (Payfunnel and UseProof) and other popular online courses.
Who Should Use Jasper.ai
Well, if you'd ask me, I'll say anybody that uses content to make money online pretty much needs this AI software.
Not limited, though, but if you happen to be among the list below, then you're high on the list of people that needs Jasper.ai.
#1. Marketer
I believe Jasper.ai was majorly built for marketing of any kind.
If you happen to be a marketer, then you should know that this software comes with the best copywriting marketing framework (AIDA) of all time used by legendary marketers.
The AIDA strategy is based on four components:
Attention
Interest
Desire
Action
These elements can maximize the success of your marketing efforts if you pay careful attention to them all.
So basically, with Jasper, you can easily generate these copies and use them for any stage in your marketing campaign.
#2. eCommerce Enterprenuer
If you own an eCommerce store you'll understand writing or re-writing production descriptions from AliExpress can be a serious pain…
Using Jasper, however, can help ease the task. Heck, it can even write an entirely new product description instead of using the one available on AliExpress.
This way, you'd expect to rank better for your product keywords and invariably generates lots of traffic to your site, which equals more money.
The same thing applies to Amazon, Jasper can help you write your product features and bullets so they stand out and rank well on search engines.
#3. YouTuber
There's a lot you can do with Jasper for your video marketing. From writing your video scripts to your YouTube video description.
The video script hook and story introduction are amazing feature's you'd definitely want to see. This helps you create video scripts that can potentially grab the attention of your viewers and make them stay till the end.
Then again the ability to use Jasper to create an awesome video title and perfect SEO optimize description helps drive more clicks to your links in the description and more view to your channel.
#4. Blogger
I believe this is one reason why Jasper is such a popular tool. Its ability to solve problems for bloggers.
Being a blogger myself, I've overcome writer's block so many times through the help of Jasper.
This tool can help you write a full blog post from scratch and also help with the intro and conclusion of your post.
If you have writers working for you, it can be used to create a blog post outline and send it over. Perhaps you're doing a lot of guest posts; this also comes in handy.
So as a blogger, Jasper can generate lots of unique content for your blog while saving you time and money.
#5. Email Marketers
We all know writing emails is not the SEXIEST thing to do, but you must write them if you're a full-time email marketer.
With Jasper, you're sure to write better emails and never run out of ideas with the help of an AI tool.
Jasper has concentrated on a few specific frameworks for writing email copy, with some skills specifically designed to get your subject lines noticed and people opening the message so that it can convert into sales.
Nobody will know about your offers when your email is at ZERO open rates. And open rate equals zero income.
With the help of Jasper, you'd be able to tweak your email headlines to improve the open rate, which can invariably lead to conversion.
Is Jasper AI Worth It?
It is safe to say that jasper is worth its price. Many users have proved that jasper is a valuable tool that makes content writing easier and more efficient.
This means that if you are in search of an effective AI content-writing tool, then you should consider jasper. It has some excellent features that make AI unique. 
Jasper can handle complicated tasks, scalability, and flexibility.  It is a comprehensive AI platform that can execute a variety of tasks.
If you are looking forward to improving your writing skills or maybe speeding up the writing technique, Jasper can be of help.
Likewise, when trying to save time and finances, Jasper Ai is your best bet.
Conclusion
 Jasper Ai is a very remarkable writing tool. The kind of content that the software produces is satisfactory.
It is safe to say that it corresponds to the quality of many human writers.
The site offers diverse content writing options with incredible approval and training videos unrestricted, and is all user-friendly.
It would interest you that Jasper AI can create content in 25 different languages, including Spanish, Japanese, Portuguese, and English.
Jasper is AI software that helps you develop and manage content for your online business. It helps you write, edit and publish content easily.
If you are still in doubt about the tool, why not try it with the free trial.