What is Writesonic: Everything You Need To Know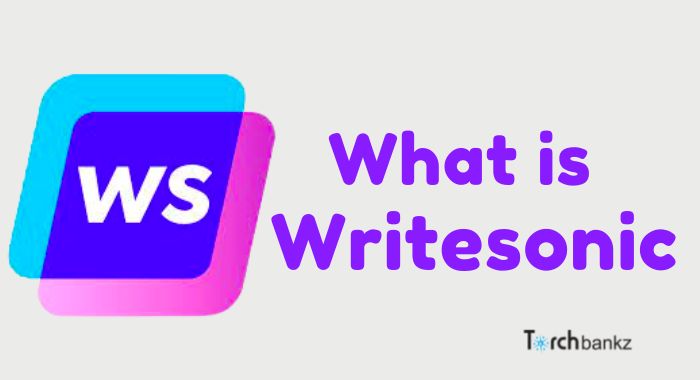 Writesonic is a copywriting tool powered by AI, a tool that yields distinctive and compelling marketing content for any business in no time.
It makes it easy and fast to create high-performing landing pages, ads, product descriptions, blog posts, and more.
It is a good platform for creating websites, campaign marketing content, and more.
The platform was created in 2021. It has more than 300,000 users. Writesonic has been a great inspiration and game-changer to copywriters.
It won the best AI writer of 2022 because of its efficiency, versatility, and many other fantastic features.
How Does Writesonic Works?
Generating articles using Writesonic is very easy and fast. Most people usually think that providing commands to an AI is a tedious process.
But it is the exact opposite. Writesonic is designed to make the process of generating content simple and fast.
Below is an overview of what goes about in the process of generating content using Writesonic.
Choose
The first and most important step is to choose the type of content you want to generate. Above, we have already listed some of the different types of copies that this AI can create.
So, you have to pick the content you are interested in creating. It could be a digital ad, a landing page, or blog.
Describe
The next step is to describe what you would like in the content.
This step is also very critical because, without guidance, Writesonic AI will provide you with general content.
In the description, you should give the AI the context you expect it to produce in an article. Writesonic will use that description to come up with content that matches the input you fed it.
Generate
Having chosen the type of article and inserted a description, you are now ready to generate content. Writesonic will use your instructions to create several copy variants.
When you click on generate, the content is created and made available to you in seconds.
Launch
On the Writesonic dashboard, you will see the article that has been generated. What's left is for you to edit the article to suit your preferences.
Then you can copy it for storage or publishing.
That's how easy it is for you to use Writesonic to generate content.
What Can Writesonic Write for You?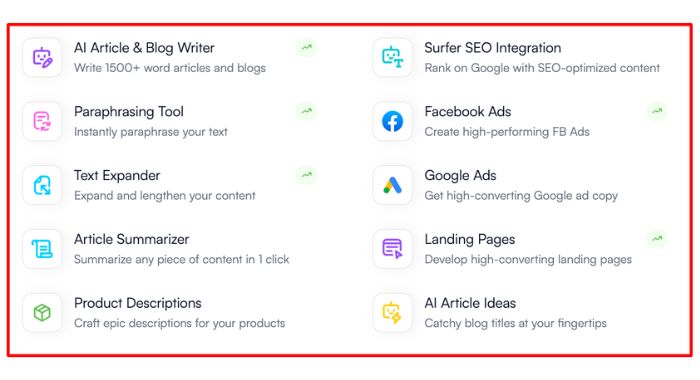 To fully understand how Writesonic works and the different types of articles it generates, let us look at the models it uses to generate content.
Besides its artificial intelligence, Writesonic incorporates GPT-3, the third generation of Generative Pre-Trained Transformers.
For those who aren't well-versed with AI, this is a machine learning model that is trained to use internet data to generate text.
GPT-3 boasts more than a hundred billion machine-learning parameters.
It's even better than Microsoft's NLG model, which only comprised 10 billion machine learning parameters.
Back to GPT-3, this model is so advanced that it can create content and make it read as a human has written it.
Text generated by this model reads naturally, and it can practically create all types of content ranging from articles to news stories.
This model is among the reasons why Writesonic has been able to consistently generate quality articles for its clients.
Now that you know the AI and machine learning model behind Writesonic, let's look at the different types of content it can write for you.
Website Copy
Creating website content can be tiring and time-consuming, especially if you are starting it from scratch.
This doesn't have to be the case if you are using Writesonic. Whether headers or landing pages, Writesonic can generate attention-grabbing content for your website.
Using this article generator, you can create content for all the pages on your website without hiring a copywriter or sitting behind a computer and creating content by yourself.
Digital Ads Copy
If you are familiar with how beneficial social media advertising is, then you understand the need for creating digital ad copy.
Currently, you can use Writesonic to generate interesting digital ad copy that will attract more leads to your website.
Momentarily, you can only create Google and Facebook ads copy.
Writesonic has, however, promised its clients that it would soon introduce a tool for generating eye-catching Instagram and Twitter ad copies.
Article/Blog Copy
This is the most common type of content that Writesonic generates. Blog posts are the hearts of our websites.
They are the reasons why you get new visitors every single day.
And for you to ensure your blog keeps on attracting readers and an audience, then you must be consistent with writing and publishing blog posts.
Writing a new blog post every day can be challenging, and that's where Writesonic comes in.
It will create blog ideas for you, intros, outlines, and entire blog posts if you wish. You can get a full blog post from Writesonic without any human help assistance.
eCommerce Copy
eCommerce store owners also need to create product descriptions, features, titles, and even ads. Writesonic can also generate this type of content in a matter of seconds.
So, if you sell products online and on sites such as Amazon, instead of using up all your time creating product descriptions, you can always use this writing tool and use your time to market your products.
Copywriting Formulas
These aren't types of content but are more of a formula that AI uses to create content. Writesonic uses two formulas which include PAS, which stands for Pain-Agitate-Solution.
This formula uses the following steps in an article; Identifies a problem – Agitates the problem – Then provides a solution.
Most articles are designed to solve problems and that's why this approach is very effective when incorporated in an AI such as Writesonic.
The other formula used is AIDA which stands for attention, interest, desire, and action. These are the cognitive stages an individual goes through before buying a product or service.
Writesonic is trained on using both AIDA and PAS in articles to prompt readers to make a certain action once they are done reading the article.
The types of content that Writesonic can write do not end there.
This AI tool can write growth ideas, personal bios, press releases, YouTube video copies, and pretty much anything.
Because of the many types of articles, this tool can generate, it is very ideal for freelance writers as well.
Who is Writesonic For?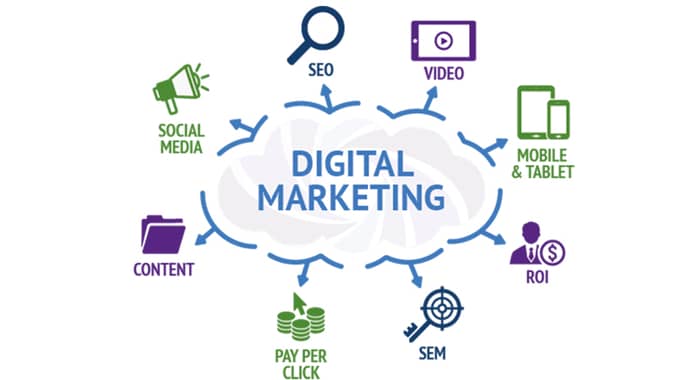 Writesonic was developed for everyone who needs or creates content.
By providing you with high-quality articles, Writesonic lessens the workload for everyone involved with content creation.
Here are the main groups of professionals that can benefit from Writesonic.
#1. Digital Marketers
The first lot which Writesonic was created for are digital marketers. Running successful digital marketing campaigns entails more than just writing content.
You have to do identify a product, craft a marketing campaign, and monitor the efforts of your campaigns and a bunch of other activities.
Writesonic helps with an essential aspect of your digital marketing efforts and that is providing you with quality content consistently.
Many digital marketers have to outsource writing services because they are so busy. Unlike writers, Writesonic is available 24/7.
It is affordable, and it gives you more control over determining the type of content you would like written.
#2. Bloggers
Running a successful blog requires consistent publishing. If you do not regularly update your blog, it's very easy for you to lose readers.
Most bloggers struggle with writer's block, where they feel emotionally drained and can't develop creative content.
Once again, Writesonic makes work easier for you as a blogger. Using its quality article generation abilities, you can create new content in seconds.
You only need to feed the AI a line or two of descriptions and wait for content to be generated. Your blog will always be updated as long as you have got Writesonic.
#3. Ads Agencies
In an advertising agency, the need for ad copies never ends. Because the more clients you get, the more copies are needed.
If you are a small ads agency, chances are you don't have the resources to craft as many copies as you would like.
Writesonic can help you with that. This AI can develop powerful and captivating ad copies to help your clients drive more leads to their websites or businesses.
#4. E-commerce Brands
E-commerce and content go hand in hand. Even big eCommerce stores, such as Amazon, rely on affiliate market reviews to make sales.
Whether you own or you are working for an eCommerce brand, it is very important that you have the best writing tools on your hands.
As it is, running an eCommerce store is hectic, more so if you do it yourself.
An article generator such as Writesonic can greatly assist when you struggle to create content for your eCommerce store.
And other than blog posts to drive leads to your e-store, Writesonic can help you create product descriptions, social media ads, and even landing pages.
All of which will increase your brand presence.
If you read through Writesonic reviews, you will realize that this AI-powered content generator is relied on by thousands of online entrepreneurs.
Is Writesonic Worth it?
Yes, Writesonic is worth it. Back in 2020, a software engineer that has also had difficulty with writing content was just busy building various digital products, being his project.
Though he had no copywriting experience, he was smart and creative. He imagined inventing an AI tool that could yield a compelling landing page copy.
In 3 days, using GPT-3, he was able to use an AI-powered landing page generator. This went global, and became one of the best AI writers.
He continued in 2021. The AI Blog was launched and became the most popular feature of Writesonic.
It was also the best of the previous year. Thousands of users around the world have testified about Writesonic.
All you have to do is to give writesonic a few keywords, a short meta description, a product description, or some relevant text. It will help writesonic generate a variety of results.
Conclusion
Writesonic is a reliable writing AI copywriting expert. It can assist in increasing conversions, ROI, and your business results generally.
It programs its AI models to work perfectly on specific websites like blog posts, Google ads, and many more with the gain of learning the patterns.
Writesonic eventually uses websites like Copyspace for plagiarism checking.
Writesonic is not here to replace human writers, it has intended to help and support copywriters diversely.
It certainly supports copywriters in time and energy reservations.
And lastly, it helps writers to be inventive enough to generate new ideas to craft professional works.