20+ Best Dropshipping Winning Product Research Tools
I guess you're here for the best dropshipping product research tool to hunt down winning products for your online store.
Trust me, I understand finding products to sell in your online store can be a difficult process, most especially when you're new to the business.
It can be confusing trying to figure out what your customers can actually buy based on your likes and preferences.
Just because you think your customer might like a product doesn't mean they'll buy it! So, at times working with your emotion in business doesn't really work out.
You need proven FACTS!
That is, what has worked for others and still currently working and which is why we're looking into the best dropshipping products research tools instead of guessing what may work or not.
But before we get started, what are some of the things you should look out for while choosing a product research tool for your online store?
Quick Overview of Best Dropshipping Product Research Tools
| Software | Pricing | Platform | Auto-Import | Free Trial |
| --- | --- | --- | --- | --- |
| Ecomhunt | $20/month | Shopify | Yes | Free Plan |
| DropshipMe | $29 | WordPress | Yes | 50 product |
| AliExpress DC | Free | N/A | Yes | Forever Free |
| Dropship Spy | $49 | Shopify | Yes | N/A |
| Pexda | $24.95/month | Shopify | Yes | N/A |
| Niche Scraper | $49.95/month | Shopify | Yes | Free Plan |
| AutoDS Finder | $7.99/month | eBay | Yes | N/A |
| Zik Analytics | $29.99 | eBay | Yes | N/A |
| Google Trends | Free | N/A | N/A | N/A |
| Funnel Genie | $97/month | Custom | N/A | N/A |
| TrendingProducts | $97/month | Shopify | Yes | N/A |
| Thieve.co | $15/month | N/A | N/A | N/A |
| AliShark | $20/month | Shopify | Yes | N/A |
| HotProducts.io | $27/month | Shopify | Yes | N/A |
| EH Product Finder | $14 / month | N/A | N/A | N/A |
| eComchef | $49 /month | Shopify | Yes | N/A |
| E-Sniper | $29.99/month | Shopify | N/A | N/A |
| Intelligynce | $29/month | N/A | N/A | N/A |
| Commerce Inspector | $29/month | N/A | N/A | N/A |
| Wish Inspector | $77 | Shopify | Yes | N/A |
Why Should You Purchase a Dropshipping Product Research Tool?
I understand you can easily do product research for your dropshipping store and come up with few product ideas for free using free product research tool like AliExpress dropshipping center.
But you do understand that finding these winning products yourself takes a lot of time! Which is why using a dropshipping product research tool saves a lot of time for your dropshipping business.
Best part? some of these dropshipping product research tool not only show you what to sell on your dropshipping store but also show you how to market the product.
They provide ads insight and working targeting you can easily replicate and use to promote the product.
With this, if you know less to nothing about Facebook ads, some of the product research tools also provides a Facebook crash course on how to get started for free.
So, if you ask me, it's a no brainer!
What to Look For In Dropshipping Product Research Tools
There are some key features and thing to look out for. Or things that actually make the dropshipping product research tool a unique one.
They must be able to spot the following types of products:
Trending Products
Niche Products
Impulse Products
Wow Products
Product That's Gives Immediate Gratification
Easy To use
Etc.
Any product research tool that cannot deliver these types of products is not worth your time.
However, I've listed a few of the best that can actually give you the exact product you need for your online store.
Best Dropshipping Product Research Tools Summary: Perhaps you're in a hurry to know the best products research tool for dropshipping? Don't worry; I've got the best tool for you. The best dropshipping product research tool is EcomHunt. It's an affordable and robust tool compared to the rest of the research tools. It comes with other features not available on other platform and has proven to be a great way to scale your business.
Now let's discuss each and every one of this product research tools, they include tools for various platforms like:
AliExpress
Shopify
eBay
Amazon
Etc.
AliExpress Product Research Tools
The AliExpress product research tools are software that makes use of AliExpress products data to find best-selling products on AliExpress.
These data can include, orders, feedback, reviews, wishlist and customer engagement with a certain product. This will help in identifying the overall winning products of the platform.
Shopify Product Research Tool
This tool basically takes into consideration the trending products across the Shopify platform. They analysis most sold products and currently selling products across several Shopify stores.
It's a nice research trick that let you know what's already trending and a potential product that might actually be a winner.
eBay Product Research Tool
eBay dropshipping product research software are tools that automatically finds you hot selling products by scanning thousands of sellers on eBay.
Using tools like this will save you tons of time and give you more time to attend to other pressing needs of your business.
Dropshipping Winning Product Research Tools
Now that we understand how these tools/software works across these e-commerce platforms, let's now take a look at what they do and how they actually work. I was able to handpick and research few, they include:
#1: EcomHunt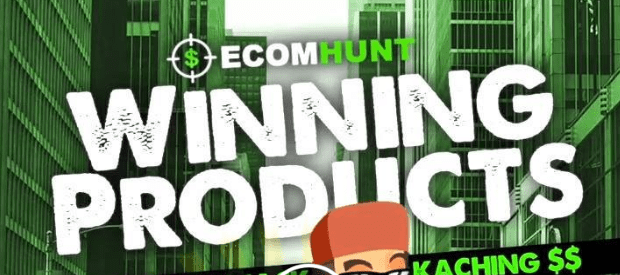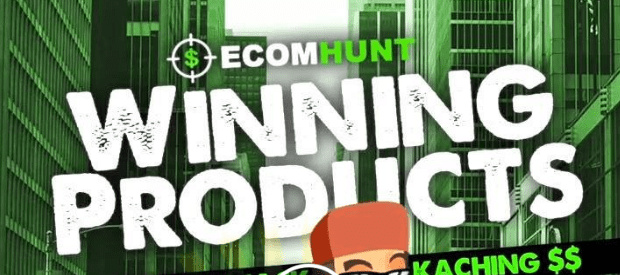 Ecomhunt should be your number one go-to. This tool is described as a "curation of winning products every day". That is, you can be rest assured of having access to winning products on a daily basis.
One of the interesting parts of this tool is once you're registered, you can focus on other parts of your business like marketing and let them handle the curation of the hot products. Not just that, you'll also be given access to ad copies you can use to promote the winning products.
A good example is video ad copy, Facebook targeting, and existing running ads you can use as a template to run your own ads.
EcomHunt is very affordable and yet has some excellent features you can't find on other tools.
Features of Ecomhunt
below are few of the features of Ecomhunt and what to while using the product research tool. They include;
This includes massive training on dropshipping and Facebooks ads which you can't find on the other tools.
It quite understandable that most people are just getting started with eCommerce, gaining access to such training will help keep them on the right track
AdHunter Chrome Extension
The AdHunter Chrome extension allows you to spy on your competitor's ads on Facebook. With this, you'll see the working adverts your competitor are using to kill it on Facebook.
This feature allows you to know every data around the product you're researching. These include the actual price of the product and the potential profits you'll make from the product.
This will also let you know how viral the product has gone already and the current potential of the products.
Alongside every dropshipping product researched on EcomHunt, you'll also get Facebook ad targeting to promote the product.
This help by saving you money that might be wasted on Facebook trial and error ads.
Read our full Ecomhunt Review to learn more about the tool.
What Is The Price of Ecomhunt And Do They Offer a Trial?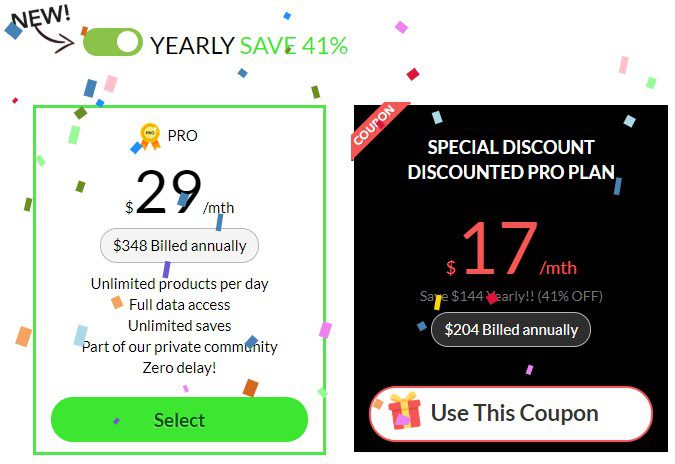 The price of Ecomhunt is $29 per month but you can get it for $20 Per Month Here. Plus the annual subscription also comes with a more discount making it $17/month if you choose to go for the annual plan.
Ecomhunt currently offers a 14 days free trial to test out the platform and they do have a forever free plan too which is limited compared to the paid plan. The free plan gives you access to winning products 2days after it was listed.
It also allows you to unlock 2 product data per day for the free plan, and of course, the product data includes; analytics, Instagram influencer, profits stats, video ad and saturation inspection.
==>> Get Started With Ecomhunt
#2: DropshipMe

When it comes to AliExpress dropshipping with WordPress, then your go-to winning product tool should be DropshipMe. It's a free plugin for both WordPress and WooCommerce users with access to 50 free winning products already from AliExpress.
DropshipMe is an exclusive revolutionized winning product sourcing tool for AliExpress dropshipping. It's a plugin compatible with the AliExpress WordPress dropshipping (AliDropship). This tool gives you access to winning products only.
It also gives you the ability to import this product directly from AliExpress with a clean written products description for SEO and ready to start selling immediately.
With DropshipMe all the hard work is done for you.
You just need to add your desired winning products and start promoting your dropshipping store.
Read Our Complete DropshipMe Review to Learn More About the Tool.
What Is The Price of DropshipMe And Do They Offer a Trial?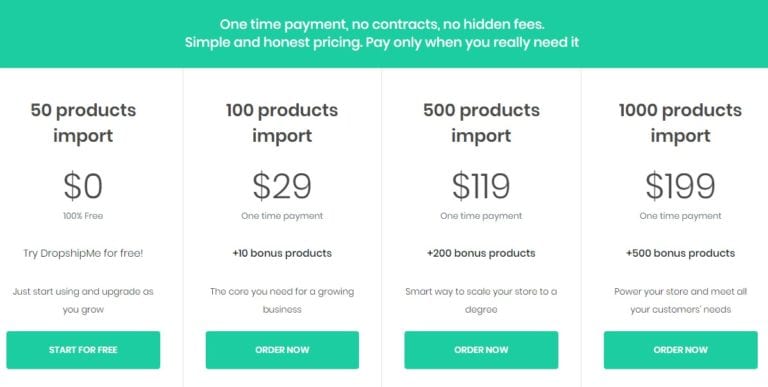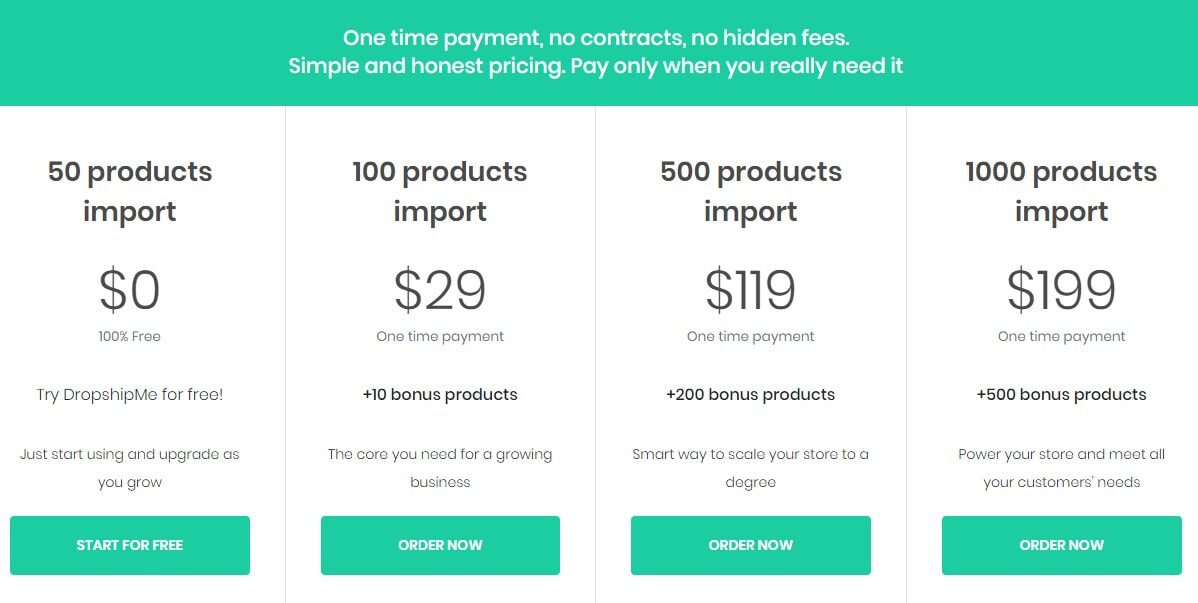 DropshipMe comes in a different plan, but the least plan is $29 for access to 100 winning products. Mind you, this isn't a monthly fee plan like the rest of the tool.
But a one-time fee that gives you access to 100 winning products. For the free trial, DropshipMe doesn't offer a trial but gives you access to 50 winning product when you sign-up for the WordPress tool.
==>> Get Started With DropshipMe For Free
#3: AliExpress Dropshipping Center
The AliExpress dropshipping center is a tool created by AliExpress for dropshippers in other for them to be able to run a more enhanced dropshipping business.
This tool allows you to easily find both winning products and reliable supplier and also conduct a more detailed product analysis before adding them to your dropshipping store.
What's even more interesting is the fact that it's absolutely free to use. It doesn't require any payment or whatsoever, all you need to do is create an account to activate the AliExpress dropshipping center.
The tool allows you to find winning products via the following means:
Image Search
Sponsored Products
Product Supplier Location
Delivery Time
ePacket Shipping
Free Shipping
So basically, using the AliExpress dropshipping center gives you access to hot selling products, reliable supplier and more detailed AliExpress product analysis.
==>> Discover How To Activate Your AliExpress Dropshipping center Here.
#4: Dropship Spy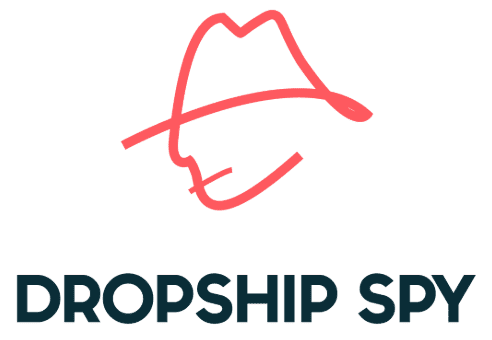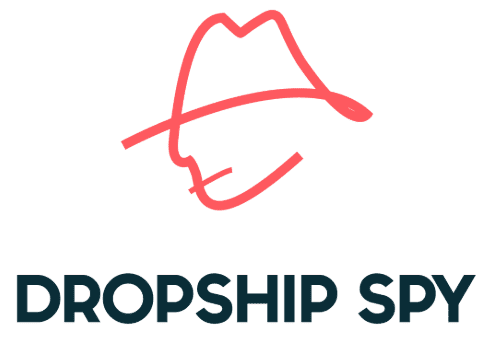 Dropship Spy is another winning product hunt tool that gives you access to several winning products. Which of course, is exclusive to members only.
Just like EcomHunt, Dropship Spy is also another unique tool. It offers a wide range of services from Facebook audience builder to Instagram influencer researcher.
Dropship Spy gives you access to both potential hot or winning products at the same time. They also make available products that are currently hot in demand.
So you can either go for potential winning products or products in demand already and whichever of the two, you'll be giving links to the original supplier so you can easily import the product into your store.
Dropship Spy membership plan starts from $15/month with a free trial of 3days exclusive to both premium and pro plan.
What Is The Price of DropshipMe And Do They Offer a Trial?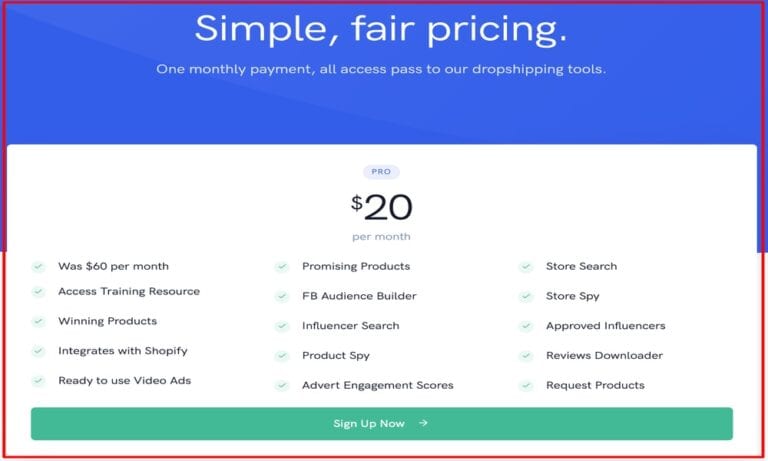 The Dropship Spy currently reduced all their pricing plan to a single plan of $20 per month from the previous 3 plan they had as a result of the on-going promo.
This means with $20 you can access all the available features on the platform. However, you can also check the current Dropship Spy Price here, if there's any recent update.
For the trial, Dropship Spy don't have anyone at the moment.
==>> Get Started With Dropship Spy
#5: Pexda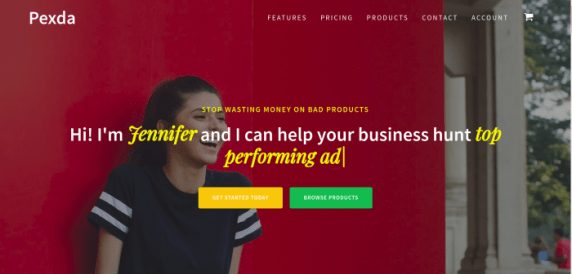 Pexda with their tagline "Stop wasting Your Money on Bad products" is another hunt too like the rest. However, Pexda pricing is a little up compared to the previous tools.
Their membership plan starts from $15/month with a $1.95 for 14 days to test out the tool. Other plan includes $24/month and $99.95/month for the ultimate plan.
Most of its features include:
Potential winning products
Winning products
Facebook ad copy
Suggested audience to target.
Pexda regularly updates their members with hot in demands products, which of course is what you pay for. They have several categories and sub-categories that compliment most niche store.
This tool also has a chrome extension just like Ecomhunt that allows you to hunt competitor ads on Facebook with a chance of using it to re-run your ads
What Is The Price of Pexda And Do They Offer a Trial?

With Pexda there's no free membership plan. They only have a paid trial of 14 days with an initial payment of $1.95 then $14 for the sequent month.
The standard plan members are delayed by three days before they can have access to the winning products. To really have full access to Pexda service users' needs to upgrade to the higher plans.
Let's take a look at the plans, it includes three which are:
Standard Plan ($1.95/14 days)
Premium Plan ($24.95/month)
Ultimate Plan ($99.95/month)
#6: Niche Scraper

Niche Scraper is also quite interesting. This tool allows you to easily hunt winning products and at the same spy on other Shopify store to check out their hot products.
This tool comes with a feature that allows you to search for specific stores for it's winning products. Or do a general search for Shopify winning products by using a keyword search.
It features includes
Handpicked winning products for members
Facebook Ad copy & targeting
Potential hot products
In real-time, you'll have access to other winning products on various other stores across the Shopify platform and at the same time, "products" handpicked by the Niche Scraper team.
Just like other hunt tools you can also use their Facebook ad targeting to promote the winning products as well as the potential winning products.
Niche Scraper cost $39/month and it also has a free membership plan.
What Is The Price of NicheScraper And Do They Offer a Trial?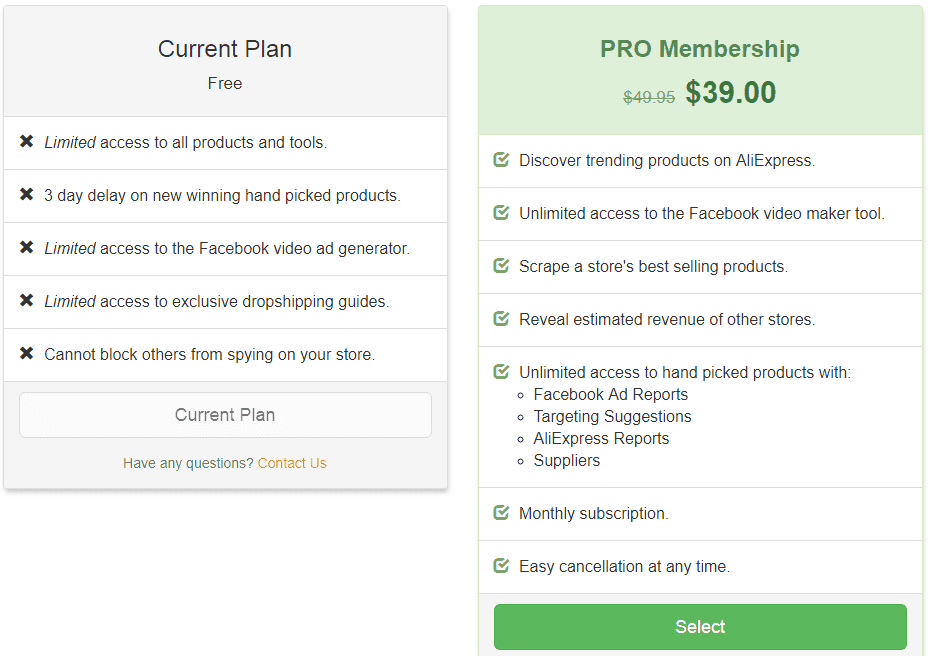 Niche Scraper pricing plan starts from $39 per month and their annual plan is $199. For the trial, they do have a forever free account that is of course limited to the pro plan.
The Free Plan – this plan is the least plan and it's very limited, membership of the free plan only have access to winning products after 3 days delay. Plus limited access to other features on the tool.
Pro Membership ($39) – this is the actual plan and it cost a total of $39 for every month. The membership users have access to everything on the tool with no limitation. You can create unlimited Videos ad for several products.
Annual Pro Membership – this plan is pretty much the same with the previous plan but then you get to enjoy the massive discount of %60 off if you're willing to pay annually.
#7: AutoDS Finder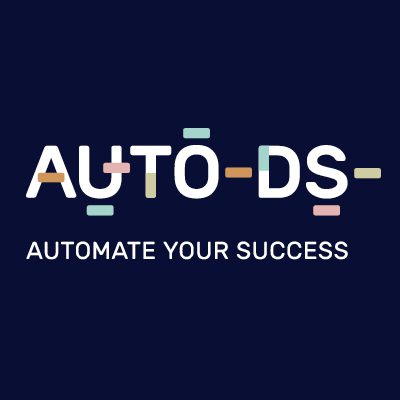 If you're dropshipping on eBay or you're one of the eBay lovers then you'll love AutoDS finder. It isn't a standalone tool like that but integrated with the popular AutoDS automation dropshipping tool.
It's a winning product finding tool that scans over 40k eBay store to get you the best selling products across the platform.
The cool part is that it's not limited to eBay, it finds products on Amazon, US, UK, DE, IT, AliExpress HomeDepot and Walmart.
However, unlike most of the other tools, AutoDS finder functions on a credit system as opposed to the usual monthly fee. You can learn more here…
What Is The Price of AutoDS And Do They Offer a Trial?
The price of AutoDS is in various plan and the least plan is $7.99 which is for the starter plan if you are trying to source for winning products across the eBay platform.
One thing that most people like about AutoDS is its affordable and flexible pricing; a free trial is also available at the cost of $1.
#8: Zik Analytics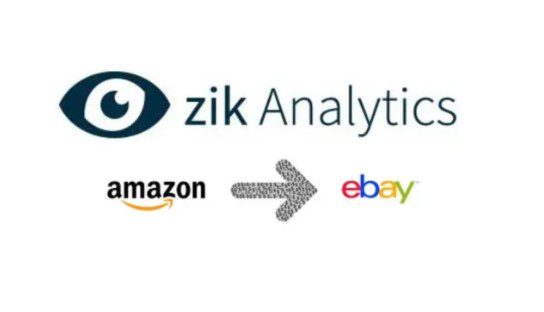 Zik Analytics is one of the best eBay product research tools trusted a lot by most of the eBay sellers.
This product research tool gives you the ability to search for products name and decide if it's a winning product based on the report provided by the tool.
With the Zik Analytics tool, you can also do product research based on the following:
Competitor Research
Long-tail Keyword Research
Bulk Scanning Research
Product Category Research
Zik Analytics is a thorough tool that allows extensive research on finding the perfect winning products for your online store.
#9: Google Trends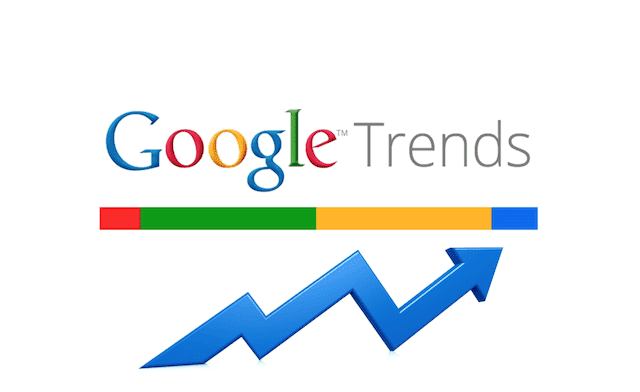 Google Trends is one of the free dropshipping product research tools that actually deliver.
It's a remarkable and completely free product research tool that provides you with winning products from trending and profitable niches.
Google Trends provides you with the most searched products and the trend at which the search is climbing or falling.
You can even select your target country and check for data of the current trending products or check if your chosen products will do fine on the country market.
Finally, it also shows you present related category/topics that people are currently searching for. This is a nice tool that has proven to deliver if you know how to engage it.
#10: Funnel Genie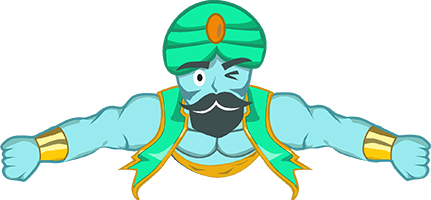 Funnel Genie formerly Product list genie unlike the rest of the tools is a little more than winning product tool. FG (Funnel Genie) is more like a comprehensive tool that can also help you set up a complete dropshipping store with access to winning products every day.
Users of Funnel Genie enjoy access to high ticket drop shipping products as well as winning products with suppliers based in the US.
This tool not only curate winning products they provide every necessary tool to push the product and be successful about it.
Their system comes with several funnels you can copy to promote your dropshipping product. They also provide the Cash on Delivery (COD) system for dropshipping for some specific countries.
What Is The Price of Funnel Genie And Do They Offer a Trial?
Funnel genie comes with 8Days free trial and a 30Days money-back guarantee if you want to cancel your account.
They only have one pricing plan which is $97.00. However, they have few upsells and down-sell that's going to be thrown at you.
The good thing is, you can always reject them if you don't want and if it's something you want you can as well go for them.
The payment plan is also flexible in the sense that they come with a few bonuses. Apart from the 8Days free trial, if you want to pay the $97.00 straight without the free trial, you'll get 2month free access.
Other than that, there's another offer of $297.00 that'll get you free 6month access. The two previous offers also come with a free premium theme for your store.
#11: TrendingProducts
TrendingProducts is another unique products tool for sourcing products to dropship. They show you what is hot in the market by scanning billions of information to present the best data to their users.
Also interesting about this tool is that they just don't show any trending products but products that are actually available for dropshipping.
It has several features that make it easy to find any unique winning product, be it a niche store or generic store.
#12: Thieve.co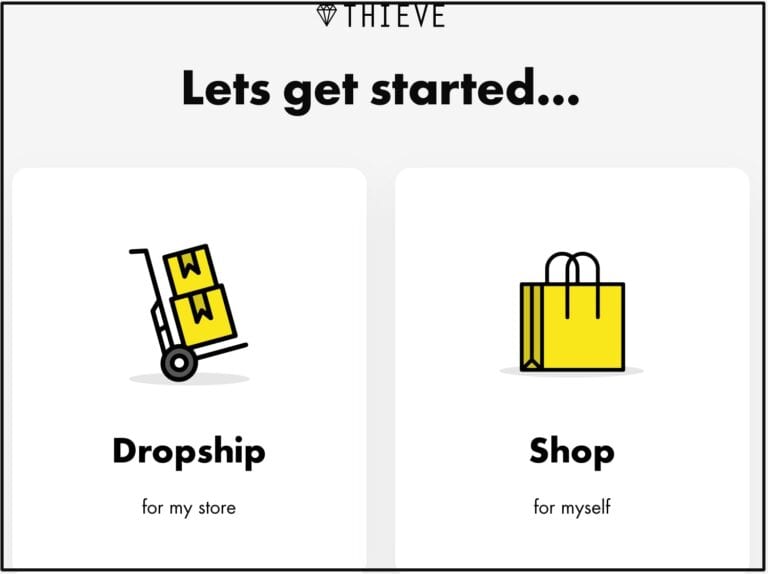 Thieve.co is also an AliExpress product research tool that only scans winning products on AliExpress. They've recently launched their paid plan starting from $29 per month for members finding winning products to dropship on AliExpress.
Their dropshipping winning products filter allows you to find the right products based on conversion, popularity, price range and many other data on AliExpress.
Basically, the tool allows you to surf AliExpress for two reasons; the first being for dropshipping and the other for personal shopping. They provide access to the latest products and also provide access to top-selling and reliable suppliers.
They also provide audience insight based on the conversion data they've scanned on AliExpress by previous buyers.
What Is The Price of Thieve.co And Do They Offer a Trial?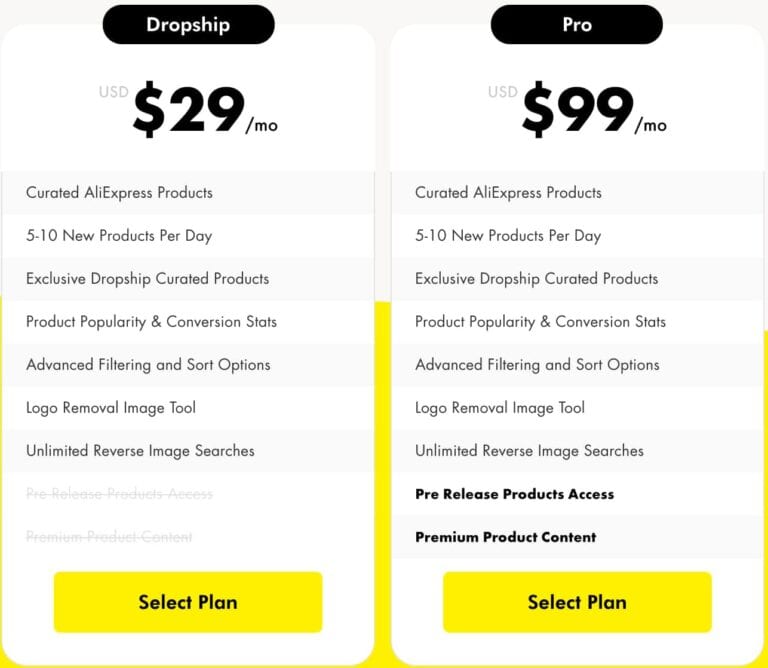 Thieve.co offers a free version and two pricing plans of $29 per month and $99 per month. You can also save 20% on either plan by opting for the annual plan.
The pro plan gives you access to the following:
Access To Curated AliExpress Products
Up to 10 New Products Per Day
Exclusive Dropship Curated Products
Product Popularity & Conversion Stats
Advanced Filtering and Sort Options
Access to Image Logo Removal Tool
Access To Unlimited Reverse Image Searches
Pre Release Products Access
Premium Product Content
#13: AliShark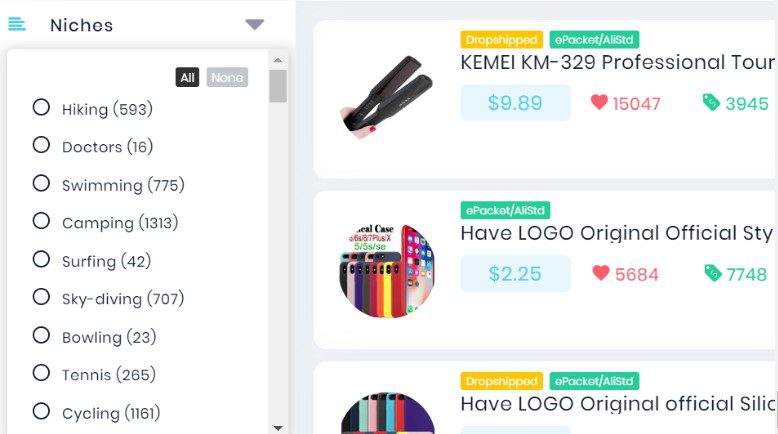 AliShark is also one of the top AliExpress product research tools analyzed products on AliExpress based on analytical data such as sales history, trends, prices, product orders, rating and social signals.
With AliShark, you can easily know if a product is having a video on AliExpress page, or probably it's an ePacket product or know the top countries it been sold to.
The tool also makes it easy for you to search product with potentials of being a winning a products.
This means you can get to know potential winning products even before it becomes a winning product or go viral, which will make you, stay ahead of your competition.
What Is The Price of AliShark And Do They Offer a Trial?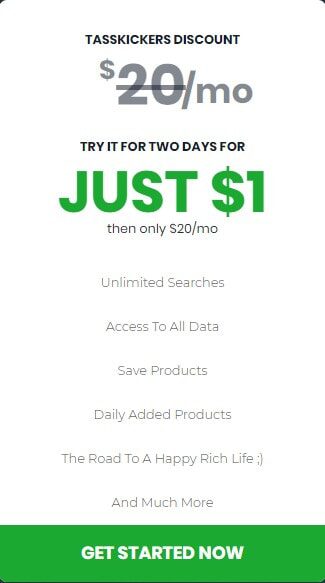 AliShark comes in one pricing plan of $20/month. However, to get started it offers one dollar ($1) 2days trial to test out the platform.
After the trial, you'll then be subscribed to the $20 per month subscription fee. This plan includes all the features available on AliShark without any restriction or hidden charges.
#14: HotProducts.io
HotProduct.io just like the rest of the winning product tool is a product curator tool that helps you with winning products on a daily basis.
It's a software as a service (SAAS) that simplifies winning products research by providing you with hot and potentially hot products to sell.
Not just that, they also offer interesting feature needed for your e-commerce business, like "engagement calculator, audience building tool etc.
HotProducts.io also offers rewards for loyal customers. These rewards come in forms of training which include:
Facebook Ad training
Instagram Influencer training
Instagram Storie Ad training and multiple other training classes
What Is The Price of HotProduct.io And Do They Offer a Trial?

This winning product tool comes in two pricing plan. However, they have a 7days free trial to test out the platform. Their pricing plan includes the Pro & Elite Plan which cost $27 and $47 respectively.
Pro Plan $27/month
Included in the HotProduct.io Pro Plan are the following:
7 Day Free Trial
Daily Hot Products
1 Click Store Import
Daily Warm Products
DFY Product Description
Growing UK/US/EU Suppliers
FB Ad Analytics
Facebook Ad Targeting Interests
Engagement Scores
Instant Product Suppliers
Google Trends
Rewards Club Access
Help Center Access
Priority Email Support
Facebook Video Adverts Source
Facebook Audience Builder
Elite Plan $47/month
The HotProduct.io Elite Plan includes everything in the Pro Plan plus:
Instagram Research Tool
Facebook Ads Video Generator
==>> Get Started With Hot Product.io
#15: EH Product Finder
Just like the rest of the tools, EH Product Finder is another winning product tool that helps you with trending product to sell.
They add 3 products every day to their winning product catalogue, as well as video copy you can use to promote the product.
These products tools also show you the exact advert and targeting you can use to promote each of their products.
Finally, being a subscriber will give you access to their course on how to go about the business as a whole which can help scale your business.
#16: eComchef
eComchef gives you access to hundreds of winning products and several other ad targeting features like the Facebook audience.
It comes with a 7days trial that cost $7. So basically, you can test the platform for 7days with $7 to see if it's worth your time.
They also have a premium service like custom store creation and few on-demand services. Other than winning products they can also help set-up your store customization.
#17: eComlad
Just like the rest, eComlad also focuses on finding winning products for it users as well as Facebook targeting to promote the product.
Their package start from $39.99/month with a $13.95 trial for 7Days. There's basically no free account with eComlad and their highest plan cost $119.99 for 6month straight.
However, they offer some training course on Shopify and eCommerce as a whole which they value for $1,799.
#18: E-Sniper
E-Sniper is another AliExpress winning product tools. They curate winning products based on products daily sales and rating on AliExpress.
It also allows you to easily import these products directly to your Shopify store with just a click of the button.
#19: Intelligynce
The Intelligynce tool is also a comprehensive hunt tool pretty much similar to Niche Scraper. But this time around purchasing the intelligynce platinum package comes with a bonus pack, which is the "Ali-Inspector" software.
With the software, you can easily analyze best seller on Aliexpress around your niche and uncover their best selling products to be added to your store.
It also comes with a keyword feature that can be used to find unlimited numbers of keywords to even optimize your store for SEO. Additionally, you can also download everything about a product on AliExpress then use at your desired time.
One of the reasons why the Intelligynce tool is quite different from the rest of the tool is that you can purchase it for a one-time fee of $197 or simply pay a $19/month recurring fee.
#20: Commerce Inspector
The Commerce Inspector gives you a little more than winning products or hot products to sell on your drop shipping store.
This tool tracks down your competitor sales figures, product launches, traffic insights, and various other tools that give your competitor store an edge.
Most importantly, they also provide you with new products that are selling best just like the rest of the tools.
With their analytics and data, you can easily know products that are doing well for a particular store and how you can copy the same on your store.
Just like the name, the tool is a big-time inspector tool for analyzing your entire competition for stepping up your game. They offer a $1 trial for testing the platform.
#21: Wish Inspector
Finally, Wish Inspector is a desktop-based software for both PC and MAC to help store owners find winning products for their dropshipping website.
The software allows you to easily import products with their variations, descriptions etc into your store automatically.
Wish Inspector comes with two components which include the "Research feature" and the "One-click store import".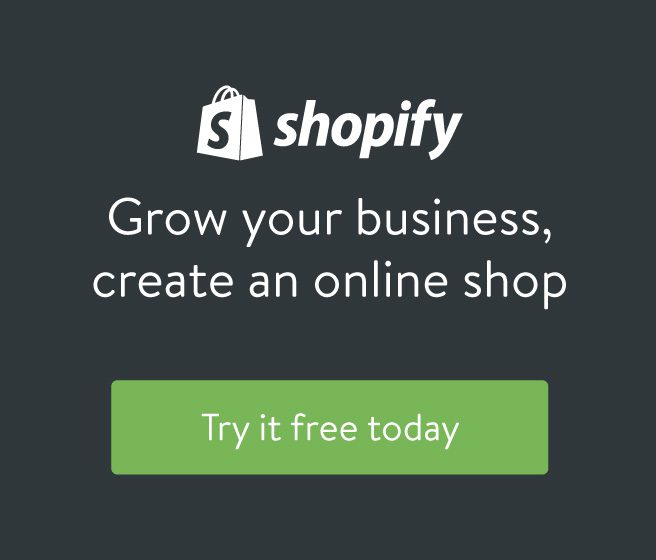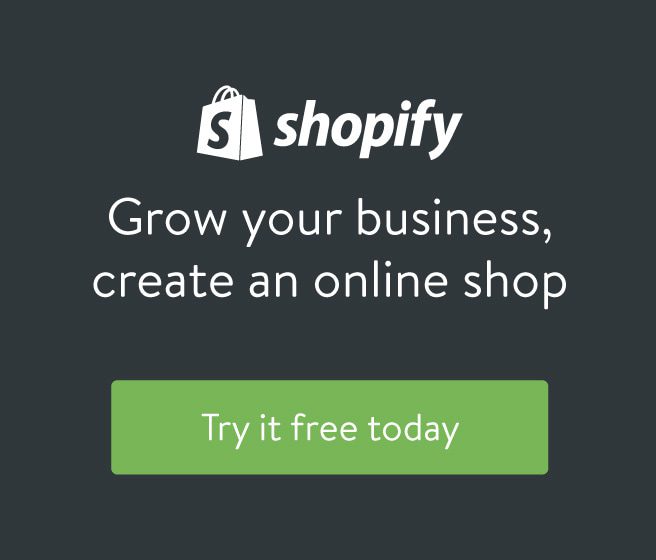 The software comes with a one-time fee of $77 for one device and $87 for 10 devices
Conclusion
As you can see there are various dropshipping product research tools available that you use to hunt down winning products. Some come with a free plan I'll suggest you sign-up with to test out the platform before committing to it.
Personally, I can easily recommend Ecomhunt, DropShip Me because I use them. They're very affordable and at the same time comes with a free plan that you can use to test out the platform.
The rest of the winning product research tools are equally awesome you just need to narrow it down to your platform and see how well it works for you.
There you have it, let me know what you think about these dropshipping product research tools and if you know any other interesting tool that's not included let's hear it out.
Safe hunting!
Learn More: