WooDropship Vs AliDropship: Best Dropshipping Plugin?
I'll try as much as possible to make this the most detailed WooDropship review you'll read and also compared it (WooDropship vs AliDropship) alongside a popular dropshipping tool.
It's no doubt that dropshipping business could be a significant source of income for you when done the right way. It's somewhat easy to start as you don't need to carry inventory or invest in shipping logistic.
Another good reason why I look into drop shipping is not just because it's easy to start. It gives you the opportunity to test the market without risking your money.
Once you figure a product doing well you could then focus and start promoting it.
However, looking into niche products could really land you in a big business too. This way, you won't just make a good income, it will also make you a niche brand and authority.
Whichever way, I do believe you have an idea already if not, I won't have found you here. Trying To kick-start your dropshipping business.
Some dropshipping tools are just inevitable while starting your business and among them is WooDropship and AliDropship.
Both of them are wonderful tools to start with. But to really hit the ground, you need to go with one.
Hopefully, by the time you're done reading this article, you should have an idea of the one to choose. WooDropship or AliDropship?
WooDropship Vs AliDropship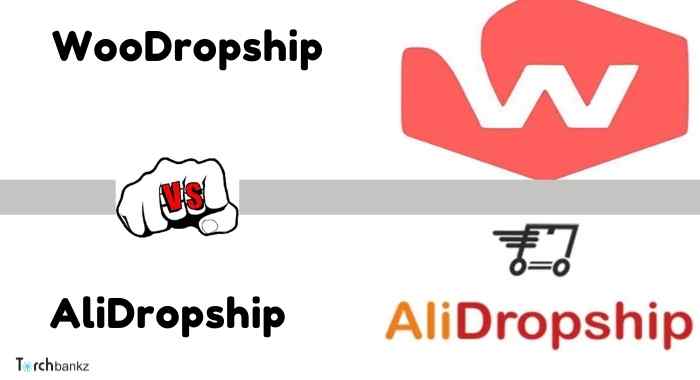 Both of these tools are integrated with WooCommerce to seamlessly work with AliExpress. They both have few similar features, but WooDropship works exclusively with WooCommerce while AliDropship works with both WordPress standalone and WooCommerce.
Overview of WooCommerce
WooCommerce was launched in 2011 as an open source WordPress e-commerce solution. This made WooCommerce a WordPress plugin for creating an online store with one click installation.
WooCommerce currently powers over 40% of all online stores on the internet and 24% of all e-commerce sales. WooCommerce isn't far fetched from e-commerce business which is probably due to its convenience and flexibility.
Using WooCommerce gives you access to various features and extension you can easily add to fortify your online store. With the availability of thousands of different free themes and plugins, hardly will you miss anything you want.
I bet you already know how helpful WooCommerce can be for your online store
WooDropship Review
First, let's go over the Woodropship review. I'll point out the good sides and bad sides as well as it strong point using the tool for dropshipping.
Woodropship and AliDropship are one of the first tools and pioneer of automating dropshipping with AliExpress, so you should expect the best of the best from them.
Let's explore Woodropship shall we?
What is WooDropship
WooDropship is a software or tool that can help transform your WooCommerce online store to a full dropshipping website. Or it helps you create an AliExpress dropshipping website.
It allows you to easily add products from AliExpress to your online store. And at the same time auto fulfil your customers' order on AliExpress with just a single click.
Unlike AliDropship, WooDropship is a subscription-based platform that requires you to subscribe to any of their plans starting from $14/month. Your order fulfilment will be determined based on the plan you choose. The basic plan is 100 orders/month.
However, they do offer a 7days free trial to test the software. But after the 7days trial, you'll be required to upgrade to the paid plan.
How WooDropship Works and its Features
WooDropship makes dropshipping quite easy. As it features makes you have an automated dropshipping store with AliExpress.
This tool simplifies the whole process of fulfilling orders and adding products from AliExpress.
Instead of doing the whole process manually, with WooDropship, you can save time and speed up your productivity while running your dropshipping business.
It comes with a Google Chrome extension that makes it easy to import and fulfil product orders on AliExpress.
Below are the key features of WooDropship:
#1: Product Import:
Once you have your store connected with WooDropship, you'll be able to import product directly from AliExpress using the Chrome extension.
The import feature also makes it easy to edit every product you're trying to import from AliExpress. This makes sense because the majority of the product description available on AliExpress are mostly not well written.
With this, you can import as many products as you want to your dropshipping website and have them fulfil with just a click.
#2: Auto Update:
With the help of WooDropship, you can easily know when a product is out of stock from your supplier.
The same thing goes for price changes too. You'll be notified whenever a price goes up or down on any of your products from AliExpress
All products that are out of stock on AliExpress will be automatically removed from your catalogue.
With this, you don't have to worry about selling products that are out of stock because everything will be updated accordingly.
#3: Order Fulfilment: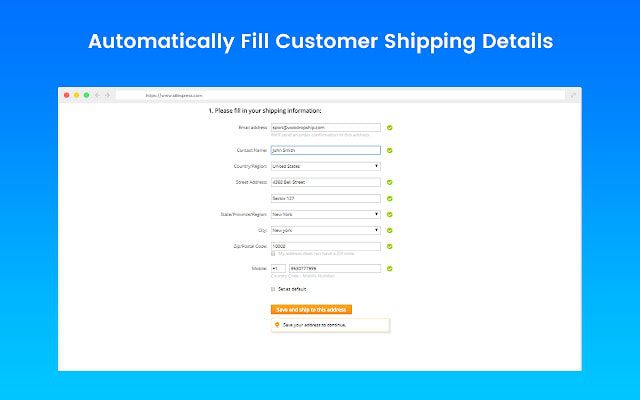 The auto fulfilling feature is another unique feature in today's WooDropship review. This feature lets you automatically add your customer's details on AliExpress checking out-page.
While the only thing you'll need to do is to make payment for the products.
Not only is this going to save time and increase productivity it also makes it easy to avoid common mistake while inputting your customer details.
#4: Inbuilt Image Editor:
The inbuilt image editor feature allows you to remove watermarks from images copied from AliExpress.
While importing your product from AliExpress you can have all unwanted product image edited with the Woodropship chrome extension.
This will save you from promoting products with a branded image that might be a turn off for your potential customer.
Or edit the images by adding a sticker to even make it more attractive while promoting the products.
#5: Auto Pricing:
With Woodropship you can easily set the product price of all the products you imported from AliExpress using bulk edit.
Or decide on the kind of profits you want to make on any of your products and edit each product individually.
You can do this to test how your potential customer will receive the product and if the price isn't favourable you can have it brought back to the normal price or increase if you want.
The point is you decide how much you want to sell your product and you can set any price you want for that. Be it in bulk or per single product.
WooDropship Pricing
The free plan is a 7 days free trial that gives you access to limited features while the lifetime plan gives you access to everything available.
The monthly plan cost $19 per month with product import up to 5000 and order fulfilment up to 100. Any subsequent order after 100 products will require you to upgrade to the lifetime plan of $97
To enjoy the full features of WooDropship with unlimited order fulfilment, users will need to subscribe to the final plan of $97.
WooDropship Review – Custom Store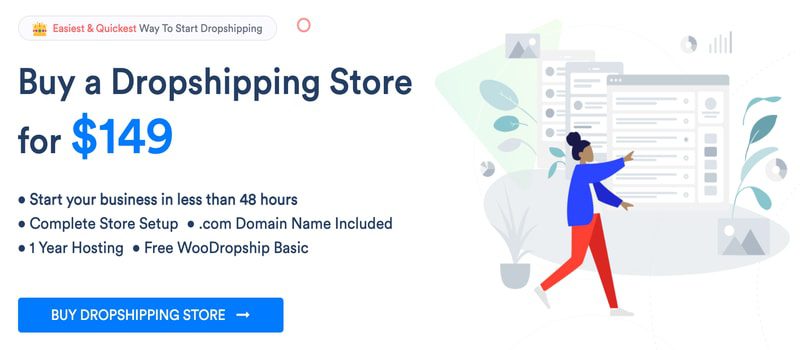 If you would also like to get a complete WooDropship custom dropshipping store, they offer it within 48 hours for $149. These are for individuals that have little experience with web development or simply don't have the time.
Here is what you will get.
WooCommerce Set-Up
A year web hosting
Domain name registration
Custom logo
A single Payment Gateway (PayPal)
SSL Certificate
Integration with AliExpress
A one-month free WooDropship plan (value $29)
Varieties of themes to choose from
After everything is set up for $149 you'll get an additional free one month plan to use their software, then you subscribe to keep using it for the subsequent months.
The Pros of Using WooDropship
Below are some of the benefits you'll get using WooDropship…
Smooth Dropshipping with AliExpress: you'll get to enjoy a full automation with the AliExpress marketplace.
Customization: having WooCommerce as your drop shipping platform gives you access to thousands of different themes and plugin.
A year free hosting for their Custom Store – if you order for a custom dropshipping store, you'll enjoy one-year free hosting.
Go0gle Chrome Extension
Auto Pricing
Image Editor
Cons of Using WooDropship
While Woodropship offers various amazing features there are still some setbacks attached to the software.
Ownership: third-party software in which you have to subscribe to use their service don't always give you full control of your business.
Monthly Recurring fee: business is all about profit, and as such, you should be able to generate a maximum return with as little as possible. Running a dropshipping business where you have to sort a monthly fee can really add up to the cost of your business.
Order Limitation: the amount of order you can receive is actually based on your monthly subscription. Alidropship on the other is unlimited for a one-time fee.
No Extra add-ons – their service didn't include any promotion or extra add-ons to further optimize your store.
7-days Support for the Custom store – I think the support days are limited for customers that will be ordering the WooDropship custom dropshipping store. 
What is AliDropship?
AliDropship is a software company that offers an effective automated drop shipping business with AliExpress. The AliDropship plugin comes in two versions the WordPress standalone plugin and the WooCommerce version.
The WordPress plugin can help you transform your WordPress site into an e-commerce store for dropshipping with AliExpress.
While the WooCommerce version is an extension for WooCommerce that create a dropshipping store for you on top WooCommerce plugin installed already.
Both of the plugins are fully integrated with AliExpress to seamlessly import products and fulfil orders.
Not just that, they also offer several add-ons to optimize your dropshipping business, both free and paid. This way you won't have to spend too much before getting your maximum ROI.
AliDropship is a robust platform for dropshipping that includes all the necessary tools needed to run your dropshipping business successfully and be profitable at it.
How AliDropship Works and Features
As you have noticed AliDropship offers a hassle-free drop shipping business with AliExpress.
So, it's left for you to either choose the AliDropship plugin for both WordPress and WooCommerce or order a custom dropshipping site that will be created from the scratch for you.
Below are some of the features you'll find in Alidropship.
#1: Premium Products
This is my favourite when it comes to AliDropship. The premium product is a package offered by the AliDropship to let you sell products that are doing great in the market.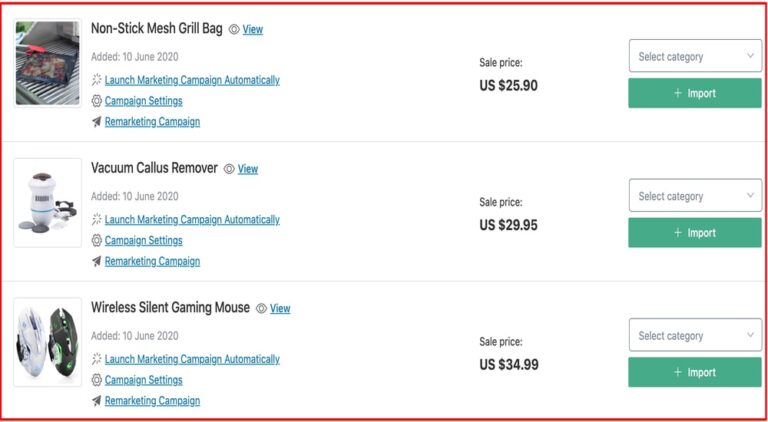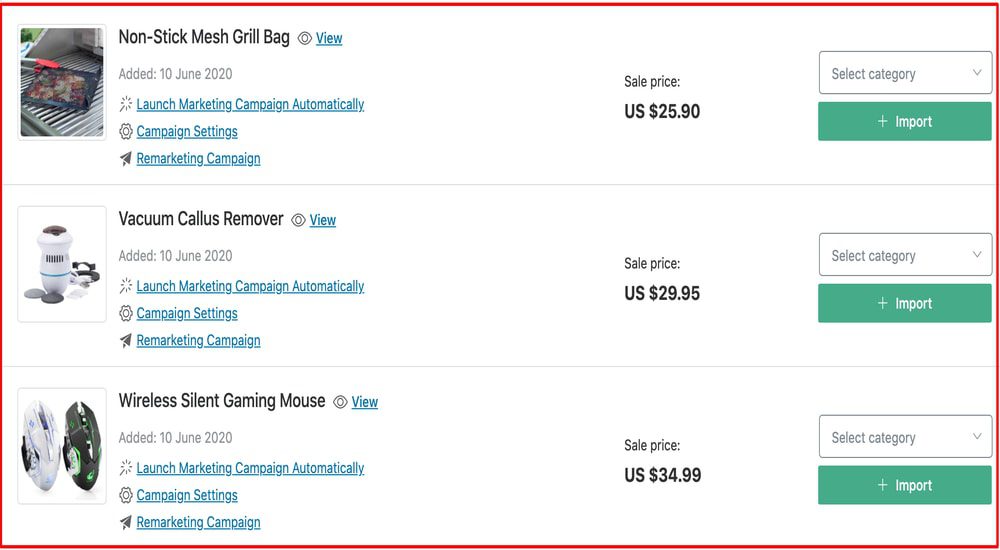 Not only do you get to sell these hot selling products, but you'll also be given access to reliable suppliers and most importantly, materials to promotes the products.
From your WordPress admin dashboard, you can launch your product advert automatically with the "done for you" ad interest, demographic and every other thing needed to promote the product on Facebook and Instagram.
When it comes to dropshipping there are just two important factors and this is winning products and your perfect advert.
Once these are in place, you're on your way to having a successful dropshipping business.
#2: Auto Fulfil Order
Basically, the AliDropship plugin helps you fulfil orders on AliExpress automatically just like WooDropship.
Whenever you have an order the plugin visit AliExpress with your customer data, all you need to do is click the confirm button to confirm the order.
The plugin generates the "Order ID" on AliExpress and syncs it with your dropshipping store automatically. So, when the product is shipped, it triggers the tracking ID and sends it automatically to your customers.
All you need to do is click the "Place Order Automatically" and every other thing is done for you.
#3: Auto Update & Price Automation
Whenever a product is out of stock from your supplier the plugin will remove the product from your store.
The same thing goes for prices too. And if you want to quickly swap supplier and change it back, the plugin also makes it very easy to do.
All you need to do is just copy the product URL on AliExpress and enter it at the supplier section of AliDropship and the product will be sync to your store.
For the price update, you can edit price in bulk, and have it edit individual if you want to adjust a particular product
#4: Auto-Search and Import
The AliDropship plugin makes it easy to search and add products from AliExpress using various filter and keywords.
If you find a particular product, the plugin can automatically search for similar products with cheaper prices or with other filters like ePacket, free shipping etc.
This saves a whole lot of stress while searching for products and also looking for the best supplier to import from
#5: Extra Add-ons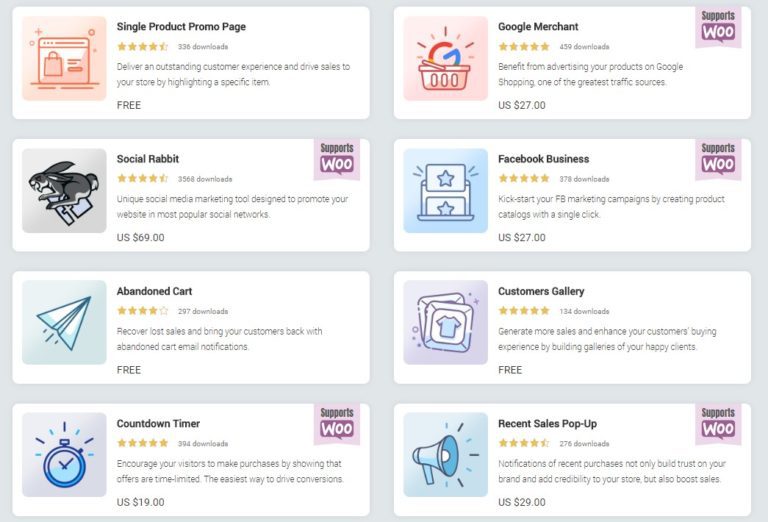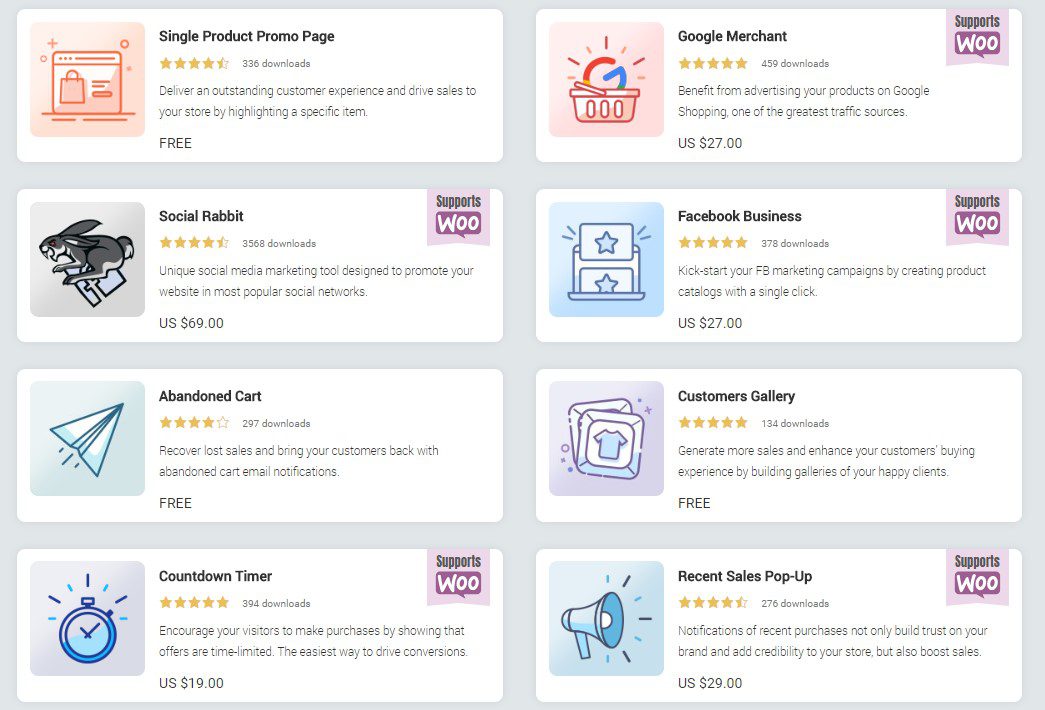 This is another feature you don't want to miss out from AliDropship. Using the plugin gives you access to several add-ons both free and paid that can be used to optimize your business.
A good example is the abandoned cart plugin. This plugin is a free plugin that comes with the AliDropship plugin.
The plugin works by sending automated emails to your customers that added products to their cart but didn't checkout.
It comes with a set of pre-written emails that can be used to try and convinced them to come back and finish their order.
Best part? You can also re-write the email to even make it more personalized to convince them to take action fast.
#6: Customization
The AliDropship WordPress plugin comes with its own inbuilt themes and the WooCommerce version gives you access to several other WooCommerce themes.
There are several free themes that come with both the AliDropship Woo plugin and the WordPress standalone dropshipping plugin.
The customization process is so easy that even a complete newbie can edit his/her store using the provided template of the themes.
#7: Cashback System
AliDropship integrates the AliExpress affiliate program into the plugin. This way, whenever you fulfill an order on AliExpress you'll earn additional commission on that product up to 12%.
With this, not only will you make money from the product you're dropshipping you'll also make additional income from the AliExpress affiliate program.
#8: Lifetime Support
Included in the plugin are lifetime support and full updates on the plugin, without having to pay an additional fee in the future. Once you purchase the plugin, you have lifetime access to contact them for any issues you might have in the nearest future.
AliDropship Premium Dropshipping Stores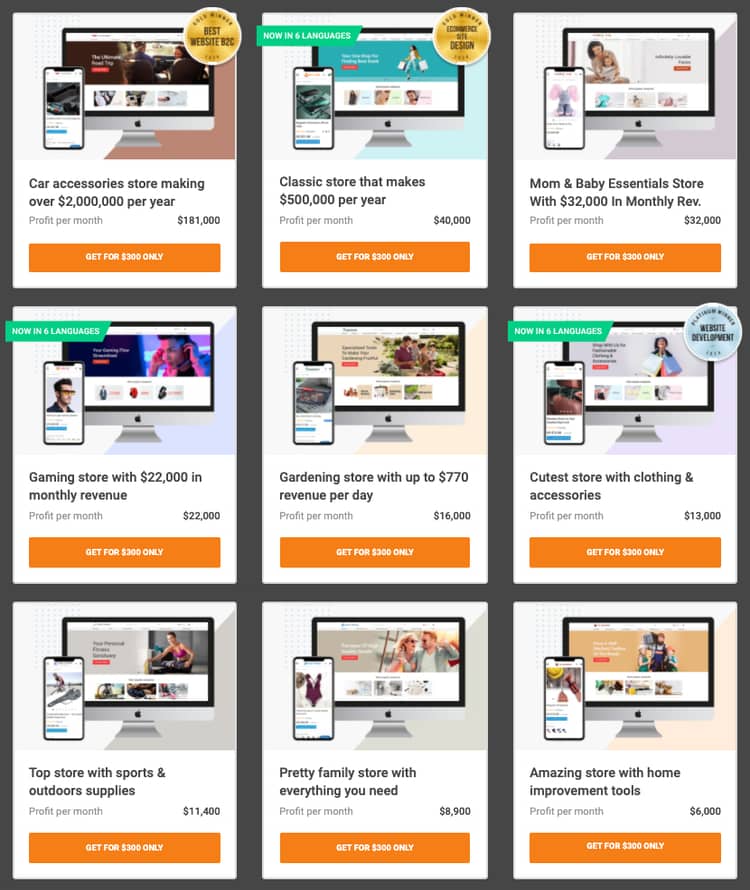 The premium dropshipping stores is another interesting package from AliExpress. This is similar to the custom dropshipping store but quite different.
These stores are set of duplicate dropshipping stores to run and maintained by the AliDropship team themselves.
This includes the store's theme, website structure, imported products, design element, product data, etc.
It more like a "kick and start" business, because you basically have everything needed to be successful with the dropshipping store.
This includes features like; bestselling products, products from reliable suppliers, premium theme and promotion strategies to replicate.
Currently, they've listed 9 among their successful dropshipping stores for anyone interested to make a purchase. This premium store includes:
[Theautomerch.com] Car accessories dropshipping store making over $2.million annually.
[Buyitcarl.com] A classic store that generates a whopping $500,000 annual income
[Otakujoy.com] The gaming dropshipping store that generates $18,000 monthly revenue
[unicornwave.com] A clothing and accessories dropshipping website with $12,000 monthly revenue
[Mrinstruement.com] An amazing instrument collections store with home improvement tools that make $6000 on a monthly basis.
[Gardenient.com] A garden dropshipping store with over $16,000 monthly revenue
And a few others.
After choosing any of the above stores, you're going to get the exact copy of the website, same-store customization, images, product descriptions, winning products, suppliers, etc.
The next thing you'll need to do is to start running adverts and promotes any of the products on the website.
AliDropship Pricing
When it comes to pricing AliDropship is pretty straightforward, the plugin is sold for a one-time fee of $89. This payment includes plugin updates, unlimited products, automation and several features I talked about earlier.
If you'll like to have a custom dropshipping site created by AliDropship, it starts at $299. This like the rest of their service is also a one-time payment. Included in this custom store are:
Domain name
Niche Research for you
Custom design
A mobile-optimized responsive website
Google Analytics integration
12% extra commission on all product ordered on your store from AliExpress
AliDropship plugin
Several payment gateways
On-site SEO
Social Media Pages
Social media promotional tool
Promo video
Just like the plugin, they all come with a one-time fee. The Custom Dropshipping store is however of three different packages. Immediately you chose a package you'll be assigned to a friendly personal manager that will guide you through the entire process.
The packages include:

Basic: $299
Advanced: $499
Ultimate: $899
You can see the rest of the AliDropship pricing list here
Pros of Using AliDropship Software
There are various things to enjoy while using AliDropship. They include:
No Monthly fee: there is no monthly fee when it comes to dealing with AliDropship. From their Plugin to their Custom dropshipping store are all based on a one-time payment.
Multiple Payment gateways: the AliDropship plugin supports popular payment gateways like PayPal and its alternatives.
Lifetime Customer Support – you'll get full-time customer support using the plugin or any of their services.
Total Control – you are always in control of your plugin since you're not paying any monthly recurring fee. You could buy the plugin and start your business whenever you are ready.
Cons of using AliDropship
Here are few of what to consider before going for AliDropship.
WordPress Experience is needed to effectively use the plugin
Unlike WooDropship where you get free one year web hosting for the custom dropshipping store, to use AliDropship Custom store you'll need to pay for your web hosting.
WooDropship vs AliDropship [Differences]
Let's go over the common differences between WooDropship vs AliDropship and see how they fare against each other. There are several features on AliDropship that seem not to be available on WooDropship and Vice versa.
Major Differences
Below is the list of the major differences between the two popular dropshipping plugins (Woodropship vs AliDropship)
#1 Unlimited Product
From WooDropship pricing, you can easily see that the total number of product variant you can import and fulfil is greatly affected by your chosen plan.
Currently, with the free plan, you'll have access to 1500 product import and just 10 orders per month while the monthly plan of $19/month gives you access to 5000 product import and 100 order fulfilment. The unlimited product feature is only available on the $97 payment plan for a lifetime.
AliDropship on the other hand grants you unlimited access with just the $89 one-time as compared to WooDropship of $97.
#2 Auto Import Product Review
With AliDropship plugin, you can import product review alongside the product you're importing on AliExpress and quicky edit them to look natural.
This feature is however not available on WooDropship or at least the last time I checked. Product review is very important and this should be one of the factors you should consider while choosing your dropshipping plugin.
#3: Auto Tracking Order
This comes easy with the AliDropship plugin. You can track your order automatically and send notification automatically to your customers whenever there's an update on their product.
This was made easy because the AliDropship plugin syncs directly with AliExpress and every live update is passed across to you with no hassle or whatsoever.
WooDropship on the other hand lacks this feature. Or was not available as at the time of writing this content.
#4: Built-in Dropshipping Themes
Both the AliDropship standalone WordPress theme and AliDropship Woo comes with a built-in theme for your dropshipping website. And this includes both paid and free version themes you can use.
This is not available or currently not available on WooDropship as at the time I was putting this together.
#5: Free Trial/Version
WooDropship lets you test the platform with their free trial for 7 days without paying. AliDropship on the other does not include any free trial. Strictly the one-time fee and no free version.
#6: AliExpress Cash Back System
AliDropship lets you earn additional income on every product fulfilled on AliExpress via their affiliate program. And this is up to 12% commission on each product.
This option is currently not available in WooDropship.
#7: WordPress Standalone Plugin
The AliDropship plugin has the capability of turning your WordPress site into a full-pledge eCommerce website without having to install the WooCommerce plugin on your website.
It also has another version for WooCommerce and both come with the same purchase of $89 for a lifetime.
WooDropship on the other hand is limited to WooCommerce alone and can only function on a pre-installed WooCommerce website as compared to AliDropship.
In Conclusion
Both of the tools are great when it comes to dropshipping. To enjoy Woodropship and all the features you have to put into consideration the monthly recurring fee.
AliDropship on the other hand only cost a one-time fee. This way, you could get the plugin and have time for further research about your business without having to worry about the monthly recurring fee.
The extra free add-ons and marketing tools that come with the plugin makes it a complete top-notch.
However, that's just my opinion, if you have anything you'll like to share with us please use the comment box.