Top 5 Dropship Rabbit Alternatives For [Dropshipping]
Today, we'll be exploring some Dropship rabbit alternatives. In the world of e-commerce, owning your online store has become non-negotiable.
You cannot venture into dropshipping properly without one. As much as the products you sell are important, the store you use is also very important.
Among the many platforms available, Dropship Rabbit has gained considerable attention because of its features and comprehensive support.
However, just as with any business decision, it is essential to explore all available options before committing.
That is why in this blog, I will be sharing with you some Dropship rabbit alternatives. You will see key highlights of each platform and their pricing plans.
In the end, I will recommend the best alternative based on my experience.
This will help you to make an informed decision and find the perfect platform for your online store.
Let's go right into it
Minea is a powerful e-commerce tool that simplifies and automates dropshipping, allowing entrepreneurs to easily source products, manage orders, and grow their online businesses. Experience the profitability of dropshipping with Minea today and take your e-commerce venture to new heights.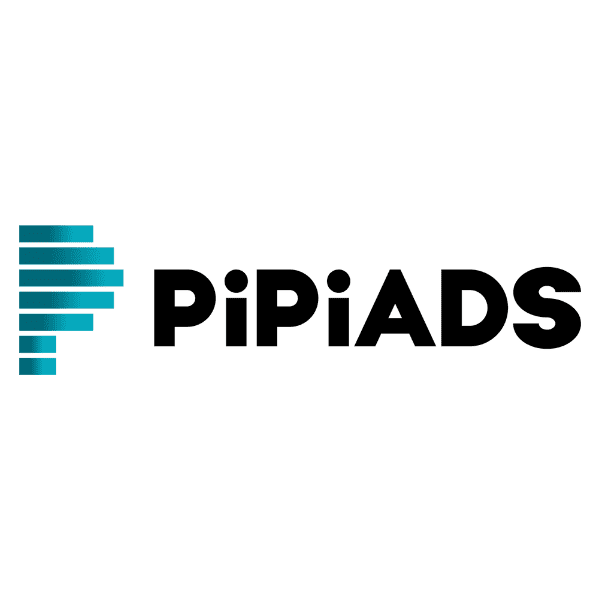 PiPiads is an all-in-one dropshipping tool designed to streamline your e-commerce journey. With its intuitive features for product sourcing, order management, and business growth, PiPiads empowers entrepreneurs to thrive in the competitive dropshipping market.
Best Dropship rabbit Alternatives
I will be discussing 5 best alternatives to Dropship rabbit – Minea, PiPiads, Sellercount, Peeksta, and Adwins
#1. Minea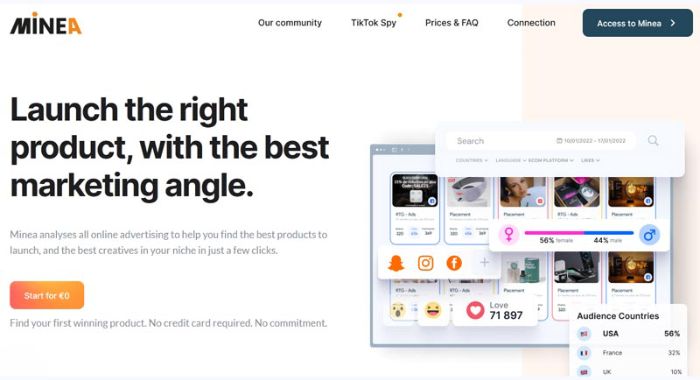 This is a product search tool that helps you to locate and select the best products in your eCommerce business.
Minea analyzes all the different social media platforms (especially Facebook, Pinterest, and Tiktok) to see which products are most sought after and thereby recommend them to you.  
It does not just pop up the products and tag them as the best. Rather, it provides relevant statistics to prove how winning the products are.
Minea is also an adspy tool. That is, it spies on competitors' ads and reveals all the marketing strategies they use to make them thrive.
Asides from the strategies used, it will also provide the results those strategies generated. With that, you will have the right information on the best type of products to go for in your eCommerce or dropshipping business.
Minea Pricing
This tool comes in three pricing plans;
Lite – 0€
Starter – €49/month
Premium – €99/month
#2. PiPiads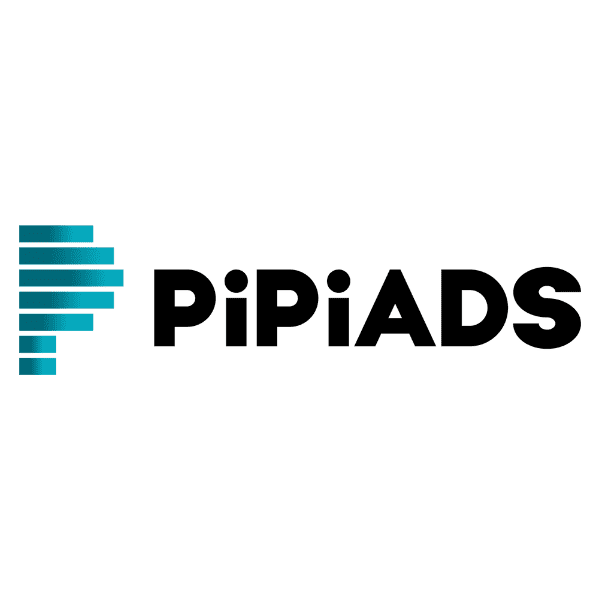 PiPiads prides itself as the World's number one best TikTok advertising Platform. With PiPiads, you can run creative ads, monitor them and also spy on your competitor's ads and strategies.
You will be able to discover high-traffic products in your niche that you can advertise.
More importantly, you will have access to relevant information that will help you in running the ads such as Ads impressions, target audience, and suitable dates.
With this TikTok ads tool, you can easily determine the specific type of ads that meet your goals. It could be to make sales (eCommerce selling) or for brand awareness and exposure.
This simply means that even if you have zero knowledge about TikTok ads, PiPiads got you covered.
Asides from using PiPiads as a TikTok ads tool, it can also be used in your dropshipping business- especially with Shopify.
It recommends winning products to you, helps you filter your search, and also run ads for your business.
PiPiads pricing
PiPiads Pricing comes in three subscription plans- PiPiads VIP, PiPiads PRO, and PiPiads Enterprise.
VIP- $155/month
PRO- $263/month
Enterprise – Customized
#3. Seller Count
Sellercount is one of the biggest searchable databases for TikTok Ads.
Instead of spending hours scrolling endlessly through TikTok videos or searching the web, Sellercount brings all those amazing products together in one place.
These are products that have already proven their worth on TikTok. All you need do is begin your e-commerce business with them.
The good part of it is that you also don't have to search endlessly on Sellercount. The winning products have been categorized based on their niche.
Therefore, within a short time, you have the products. With this, you can get done quickly and focus on what really matters.
Seller Count does not just display the products, it provides you with valuable insights on each product that you would need to make an informed decision.
You would see the performance metrics of this product, its growth trajectory, and market potential as well.
All these will help you go for winning products that align with your business goals.
Seller Count Pricing
Sellercount comes in only one pricing plan which is $9.99
#4. Peeksta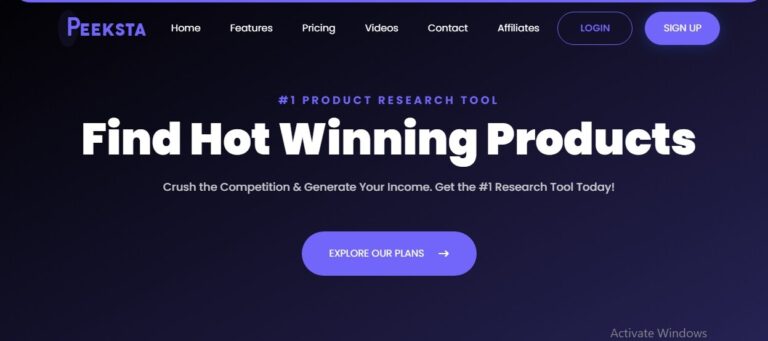 Peeksta is a product research tool that makes it simple for e-commerce companies to find top-selling products.
The tool was created to provide its users with carefully chosen profitable goods. Other helpful aspects that can aid in scaling your dropshipping research are also included in its design.
For instance, it features a shop explorer where you can search through more than 100,000 e-commerce stores to find their hottest products.
They also have a variety of tools, including suppliers from AliExpress, a Shopify store explorer, a Facebook and TikTok surveillance tool, etc.
Peeksta Pricing
Peeksta comes in three pricing plans;
Starter – $19.99
Advanced – $49.99
Premium – $99.99
#5. Adwins
Using the search bar on TikTok, the AdWin tool enables you to find the most recent and popular advertising across a variety of categories.
With the data the application offers, you can also get suggestions for product selection. Up to 50,000 adverts are gathered and updated by the system each day.
You can get inspiration for your advertisements from the more than 10 million TikTok ad libraries that AdWins has.
Adwins Pricing
Adwins come in four pricing plans
Basic – $34/month
Pro – $69/month
Team – $119/month
Enterprise – Customized
Final Thought on Dropship Rabbit Alternative
We have been able to explore different Dropship rabbit alternatives. You have an insight into what each platform can do.
Just like I said in the introductory part, in taking any decision, it is always important to check out alternatives.
Through my practical knowledge of these tools, two of these platforms really stood out. That is Minea and Pipiads.
Minea has a range of tools with great features that help to make your dropshipping operations seamless. It also has detailed analytics.
For pipiads, it combines the power of social media marketing and a large network of influencers to promote your products. It is perfect for your e-commerce business.
Both tools have rich features and great approaches to the e-commerce business. You could explore both tools further to see if it fits into your business needs and goals.
Which of them are you signing up for today?