Can I Do Drop Servicing Without a Website?
Some misconceptions are that you can only use a website for Drop Servicing.
But can you do Drop Servicing without a website? The answer is YES, it's possible to do Drop Servicing without having a website.
However, having a website is better and can make establishing your brand and showcasing your services to your prospects easier. By the way, you can read how to start a drop servicing business here
In Drop Servicing, you make a profit by acting as an intermediary between a service provider or agency and a client.
While having a website can be a helpful tool to promote your services and build credibility, it's not always a requirement for Drop Servicing.
Instead, you can utilize other methods like social media platforms, email marketing, etc to promote and market your Drop Servicing actions.
In this article, we'll further discuss how Drop Servicing works, including whether Drop Servicing without a website is worth it.
So, let's go.
How Does Drop Servicing Work?
Drop Servicing is not the same as drop shipping. This is because it is mostly service-oriented. In Drop Servicing, you deal with services instead of physical products.
Here, we'll explore how the Drop Servicing business typically works:
#1. Find Your Niche
Before you start your Drop Servicing business, you must first find your niche, i.e., the digital service you want to offer.
This will help you tailor your marketing efforts directly to your target audience. Ensure you select niches that are high in demand with low competition.
Here are some drop-servicing niches you can select from. Ensure your choice is suitable for you.
EBook cover design.
Web/App development.
Sales funnel creation.
Grant writing.
Content writing.
Resume writing.
Product designing.
Graphics designing.
Animation.
Voice over.
Transcribing.
Legal consulting,
Architectural plans, etc.
#2. Hire Freelancers
Now that you've discovered your niche, you hire freelancers who will work with you to provide the service.
You can find freelancers on top freelancing sites like Fiverr or Upwork.
#3. Locate Clients
Next is to market your offers to attract clients. You can use some promotional tricks like paid ads, email marketing, content marketing, etc.
Ensure you thoroughly research your target audience to understand their needs and preferences.
#3. Set Prices For Your Service
Set prices for your service and receive payment for them. The payment can come before or after service delivery.
Of course, you have to set a price that is greater than what you are paying your freelancers.
However, don't set a huge price tag that will drive your customers away or even set a low price tag thereby making a little gain.
#4. Work With Your Service Providers
Here, you receive jobs from your clients and outsource them to your service providers.
Once the job is completed, you review the quality to confirm excellence with instructions strictly adhered to before sending it to the client.
Moreover, you'll need to keep the communication window open with your freelancers to fulfill the client's requirements.
Finally, once the client pays you for the job, you reimburse your service providers with their commission.
Here are some of the best service providers you can work with.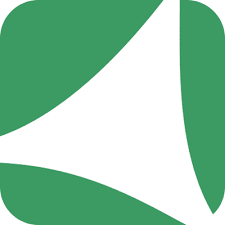 Vendasta is a platform that empowers drop servicing by providing tools to streamline client management, service fulfillment, and reporting. With Vendasta, you can efficiently offer and manage a range of digital services to clients while optimizing your workflow. Ready to enhance your drop servicing business? Explore Vendasta today!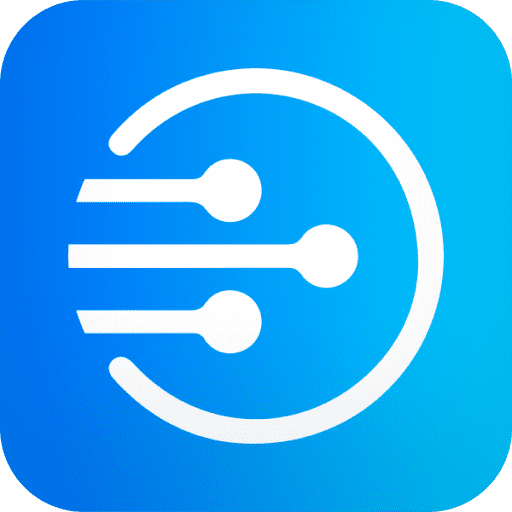 DashClicks is a powerful drop-servicing platform offering tools to manage projects, assign tasks, and monitor results seamlessly. Elevate your drop servicing game with DashClicks and optimize your operations for better client outcomes. Ready to revolutionize your drop servicing business? Leap with DashClicks now!
#5 Engage In Customer Service
After your client has received their work, you address any further concerns by the client if there are any, then give feedback to the freelancer.
Ensure your freelancer or agency documents the number of changes included to avoid misunderstandings.
Drop Servicing Without A Website
Here are some of the ways you can do Drop Servicing without having a website:
● Social Media Platforms
Social media platforms like Facebook, Instagram, LinkedIn, or Twitter can be used to market your Drop Servicing business.
Furthermore, you can create a business profile on these platforms and use them to engage with your prospects, share your services, and showcase your work.
● Networking
Network and build solid relationships that can lead to referrals, interesting feedback, and new business opportunities.
In addition to that, attend relevant conferences and events, connect with online communities, and give valuable ideas.
Note: you can build connections with clients or professionals in your chosen niche.
● Freelancing Platforms
Register on freelancing sites like Fiverr, Upwork, etc. These platforms allow you to create a profile and showcase your skills.
Clients can also search for and hire freelancers based on their needs. Ensure your service descriptions and pricings are well-detailed.
Furthermore, let your prospects know the benefits they should expect when they accept your offer.
● Email Marketing
Email marketing can be used to reach out to potential clients and promote your Drop Servicing services.
Work on building an email list and let your subscribers know you for sharing high-quality content and relevant free resources.
Mailchimp is a good tool you can leverage to nurture leads and deliver targeted services to prospective clients
● Portfolio
You don't even require a website before you can build a portfolio that reveals your expertise.
Tools like Dropbox and Google Drive will help you to arrange and share your portfolio with prospective customers.
● Online Presence
Building an online presence is also like building a portfolio. So while you may not own a website, let your online presence and branding be professional.
Ensure that your LinkedIn and social media profiles are updated as should be. Your replies to comments and questions should also be prompt.
Additionally, always maintain a positive brand impression.
Is Drop Servicing Without A Website Worth It?
Drop Servicing without a website is profitable and a good way to make money online.
However, not having a website may limit your effectiveness and proficiency. This is because websites offer many advantages that can significantly enhance your drop-servicing enterprise.
Some of the advantages of having a Drop Servicing website are that it helps in:
Building credibility.
Creating better-structured services and offers with detailed pricing plans.
Creating an outstanding brand identity.
Reaching a larger audience.
SEO optimization.
Incorporation of online payment procedures.
Content marketing.
Scalability.
Note: whether you're choosing to have a website for your Drop Servicing or not, you must stay and build on your preferred choice.
Final Thought On Drop Servicing Without A Website
In conclusion, Drop Servicing is a good business model, especially if you're starting out as a beginner.
Moreover, having a website is unnecessary and you don't require a huge investment to launch the business. But it surely requires patience and hard work to succeed.
You must remember that building trust and credibility are critical elements if you want to record massive success in Drop Servicing.
And having a website can enable you to solidify these elements.
However, you can still do your business effectively by leveraging Linkedin and other channels shared in this post.
Furthermore, your website should serve as the central point of every online transaction.
Although your emails and social media platforms can also help, having a website is necessary for any business.