List of BEST Drop Servicing Niches 2023 [Hot Services]
You're here for the list of best drop servicing niches that can get you started right away? I've hand-picked a few of the hot-selling ones to get you started.
Starting a drop servicing business could be one of the best decisions you've made as regards starting a new online business.
This is because it's relatively easy to start and it cost little to nothing to set-up.
You just need to sell a service and whenever you receive your order; you then forward it to the freelancer that will get it done on your behalf.
Your profit, however, is the difference between how much your client pays you and how much you outsourced it to the third-party freelancer.
Quite similar to dropshipping but different in terms of products, drop service is the exchange of service between clients and third-party freelancers.
While dropshipping is the exchange of physical products between your third-party supplier and your customers.
Best Drop Servicing Niches
Below are the best drop servicing niches you can jump into right now and start making money in no time. Why do we pick this? Because they are all easy to sell and most importantly profitable.
Do you know what's best about these drop serving niches?
You don't have to be stuck on one. Whichever that's not favourable to you can be easily swapped without wasting your hard-earned money since you're not investing upfront in it. 
However, I do recommend you master one before thinking of joining and niche to the service you're currently selling. 
What's required to get your drop servicing business set up?

You need a simple website to showcase the services you're selling and a page builder like HIGH LEVEL will do just fine and few other drop servicing software if you're looking to scale things up real quick.

Go High level is an all-in-one marketing platform that includes everything you need to sell under one roof. It includes:

Website Hosting
Email Autoresponder
Sales funnel
Drag and Drop landing page software
Video Hosting
Payment Gateways
Membership sites
CRM
Funnel Building
SMS Marketing
Call Tracking
Pipeline Management
Calendar Booking

Survey Builder

Call Recording

SEO Agency

Business Automation

Client Retention Tool

White Label Software

Client Acquisition 

Lead Automation 

Saas Builder 

Revenue Tracking 

Reputation Management 

Client Fulfilment software 

And Much More…

I recommend Go High Level for building your website if you have low WordPress development skills. It is an easy-to-use drag-and-drop page builder that any newbie can easily use.

You can read my Go High Level Review to learn more about the page builder and how it works.

Other than that, you can also set-up your website using WordPress and WooCommerce with a page builder like Elementor. Or other platforms like Shopify
That being said, let's take a look at the niches we have here and choose your best pick.
#1: Digital Marketing
The digital marketing niche falls around marketing that requires online and internet-based digital technologies.
This is probably the most trending niche out there when it comes to drop servicing, because services that fall under this niche are high in demand.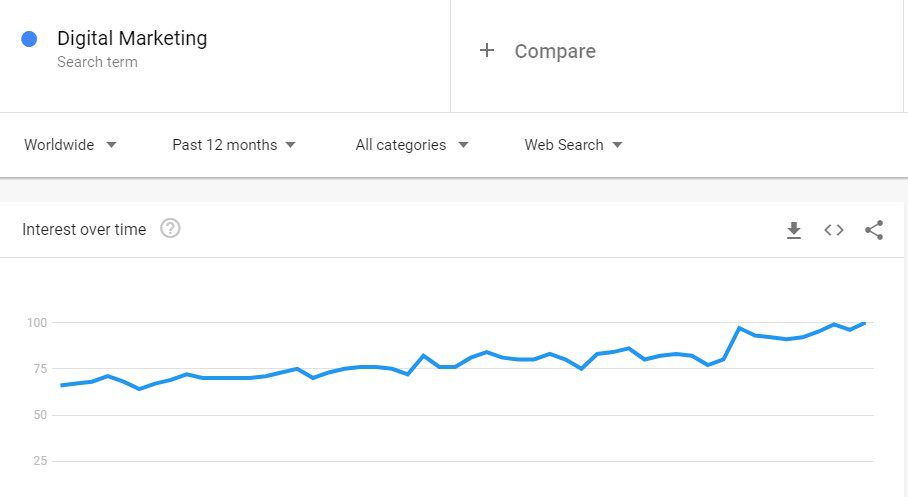 You can take advantage of the digital marketing niche by choosing any of the service lists below:
Lead generation
YouTube Marketing
Facebook Advertising
Pinterest Marketing
Search Engine Optimization (SEO)
Google ads
Social Media Marketing
LinkedIn Ads
Content marketing
Instagram Ads
Instagram Influencer
Video marketing
The digital marketing niche is still the top-selling service when it comes to drop servicing. This is because it entails so many opportunities that you can take advantage of. 
Take for example eCommerce and dropshipping, we have so many entrepreneurs within this business sector looking to grow their business via digital marketing. But don't know how to do so and most importantly willing to pay to grow their business. 
To make the matter more interesting, eCommerce itself as an industry is already blowing up with several physical products online niches meaning there's plenty of room for both parties to make money. 
There are a lot of low competitive marketing agencies you can focus on and sell the services via Fiverr. Here's an example: 
Pinterest Marketing 

YouTube Marketing

Lead Generation
Others like Facebook marketing, SEO, etc maybe fairly competitive which are still not bad but the above overly less competitive. And these are something you can easily sell and make lots of profits from.
#2: Programing
Programing is basically the process of creating and designing an executable computer program in other to achieve or accomplish a specific computing result.
This is one of the high ticket services you can dropship even without knowing how to code.
There are just so many markets for programming because the world has gone digital and every business out there wants to create an online presence for their business.
You can drop service the following in programming niche:
WooCommerce Customization
Plugin Creation
Chatbots
App Development
WordPress Development
Shopify Customization
Web programming
SaaS Development
#3: Graphic Design
Graphic design is the process of solving a problem through visual communication, typography, photography or simply illustration.
This equally is a high in demand service niche you can jump into right away. It's more diversified and it's not limited to business start-up only.
We have new business popping up every day and each and every one of them will have one thing or the other to do with graphic design.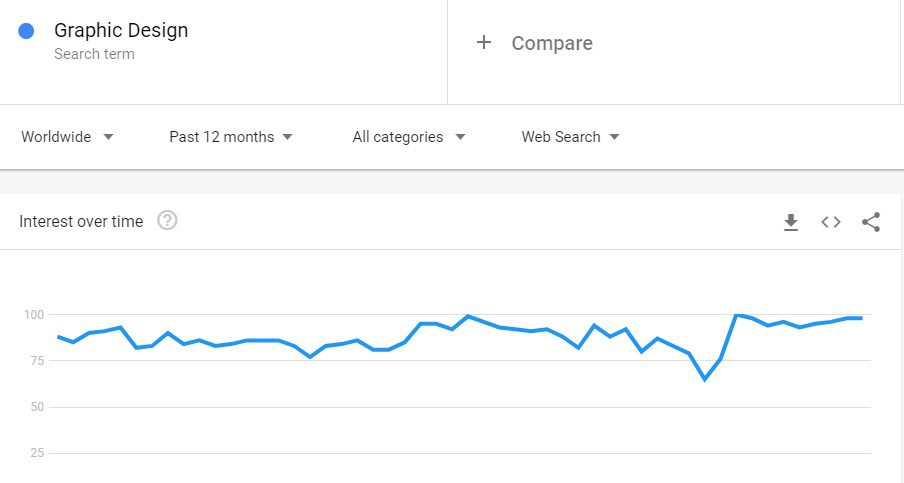 The services you can dropship around graphic design niche include:
PowerPoint
Ebook Design
Banner Ads
Photoshop
Logo
Flyers
Branding
Business card design
Brochures
Illustration
#4: Writing
The writing niche includes some type of marketing or simply writings that involve the creation and sharing of online materials in other to stimulate interest in a particular product or services.
There are various marketers out there looking for sales copies, ad copies etc. because people are constantly selling online.
Filling in the gap is a good way to monetize the writing niches by selling writing services to people that needs it.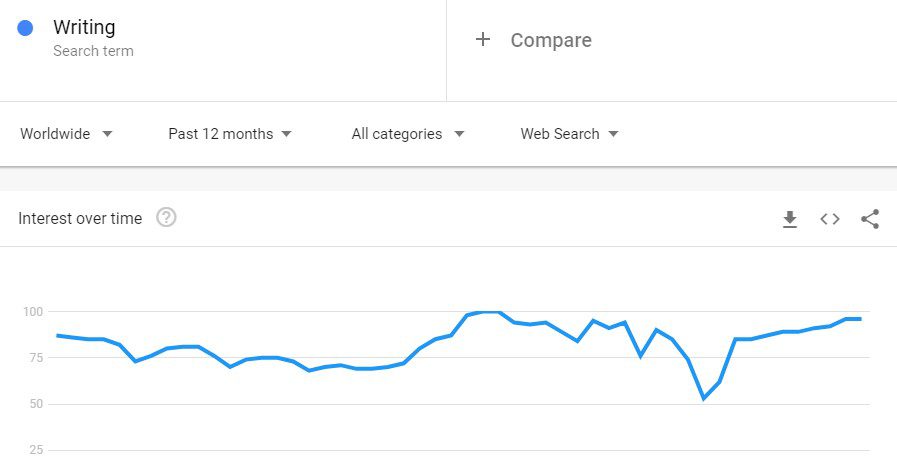 The services you can dropship around this niche include:
Sales copy
Translation
Creative writing
Product description
Email copywriting
Proofreading
Technical writing
Ghostwriting
Guest post
Ad copywriting
Blog post
#5: Small Business
The most important commodity for small business owners is time. They have so many hours to dedicate to their business and they'll want to use it effectively and efficiently.
For those looking to scale their small business will be more than ready to outsource some of their business tasks in other to concentrate on a more important task for their business.
This, however, is how drop servicing comes into play by marketing the service you can offer for their business and make your profit on every delivered job.
Some of the services on the business niche include:
Data Entry
Virtual Assistant
Market Research
Branding
Accounting
#6: Animation and Video Creation
This drop service niche falls around creating an engaging instrument like video cartoons that can help tell your story more comprehensively.
65% of people are visual learners and about 90% of the information transmitted to the brain is visual. Thus, making the animation creation a vital part in online marketing.
The services you can dropship around this niche include:
Short Video Ads
Live Explainer videos
Product Photography
Video Editing
Spokespersons Videos
Whiteboard Videos
Animated Explainer Videos
Visual Effects
#7: Music and Audio
Music and audio service niche includes services around music perfection and audio creation services.
Services under this niche include:
Voice Over
Mixing and Mastering
Audio Production
Sound Effects
Music and audio service is niched compared to the rest of the service, if you're going to be providing these services; you should at least know how it works.
Other General Services Includes
Order Fulfillment
Packaging & Labels
Pinterest Ads
Podcast Editing
Product Mockups
Proposal Creation
Scriptwriting
Snapchat Ads
Webinar Creation
Website Optimization
YouTube Editing
These drop servicing niches have a lot of opportunities to build trust with your clients.
This way, they'll be more comfortable buying your services and even refer their friends and colleagues.
You could also offer some cheap services for free to really step up your game and win more loyal clients for your business.
Need Help Setting Up Your Drop Servicing Website?
In case you need help creating your drop servicing website, below are FIVE done for your services on Fiverr that can help with the website set-up.
#:1 Zeemcorp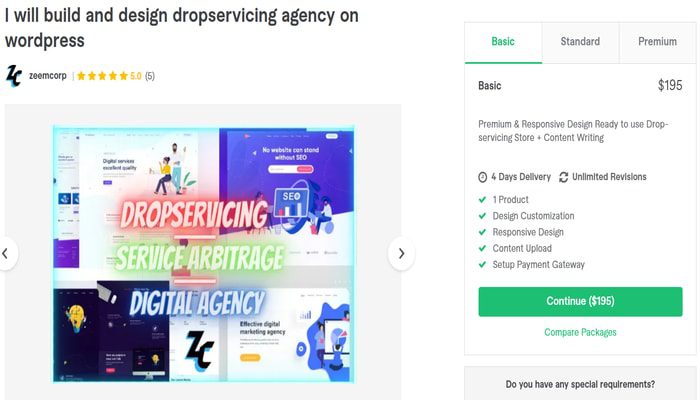 Zeemcorp is an expert in WordPress and  Digital Marketing with a lot of experience & Expertise when it comes to creating a Drop Servicing and Service arbitrage Stores or general WordPress site. 
He has been on Fiverr since 2018 and he knows what he does when it comes to WordPress development. 
Zeemcorp website setup comes in three packages and they include:
Basic Package:
The basic package is the least of the website setup plans by ZemCorp and it goes for $195. It includes a premium and responsive design for a ready to use Drop-servicing website plus content writing. 
1 Drop Servicing Product

Design Customization

Responsive Design

Content Upload

Setup Payment Gateway

4 Days Delivery and Unlimited Revision
Standard Package:
The standard package goes for $355. It includes everything in the previous plan plus additional freelancers research to help you pick the right freelancers for your drop servicing business. 
Finally, it comes with 2 drop servicing products ready to start selling on your website with a payment gateway integrated. 
Premium Package:
The premium package goes for $595! It includes everything you'll get in both previous packages plus a competitor analysis of the price to stand out among your competitors. 
Additionally, it comes with 4 drop servicing products ready to start selling and he provides 30-day support for the package. 
Get The Gig on Fiverr
#:2 Yass001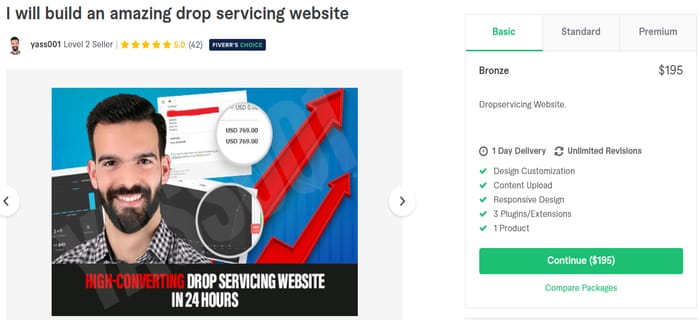 Yassine is passionate about technology and leveraging it to turn new ideas into products to solve problems to better serve the world. 
He's also a founder of a startup company and also working on the second one. Yassine is  an experienced digital marketing from Morocco who has been offering his gig on Fiverr since 2012. 
So he definitely knows what he's doing and the more reason his services are not cheap. He's also recommended by the Fiverr platform for quality jobs and services. 
Yass website setup comes in three packages and they include:
Basic (Bronze) Package:
In the bronze package, Yass offers a professional drop servicing website for $195 only which obviously is the least package. 
Responsive Design

1 Product

Design Customization

Content Upload

3 Plugins/Extensions
They all come with 1-day delivery and unlimited revision for the service created just in case you need a revision. 
Standard (Silver) Package:
The Silver package goes for $295 and it includes everything that's included in the bronze package plus a nice catchy SEO-friendly domain name with a .com extension. 
The package also comes with a pre-written privacy policy so you can run paid ads which is very important if you plan on promoting your website. 
Premium Package:
The gold package is the most expensive package of all the plans and it goes for $595! This package includes what's in the bronze and silver packages plus a highly customized drop servicing store built for conversion. 
He also adds deep supplier research and a call scheduling feature to the website.
Get The Gig on Fiverr
#:3 DB Chris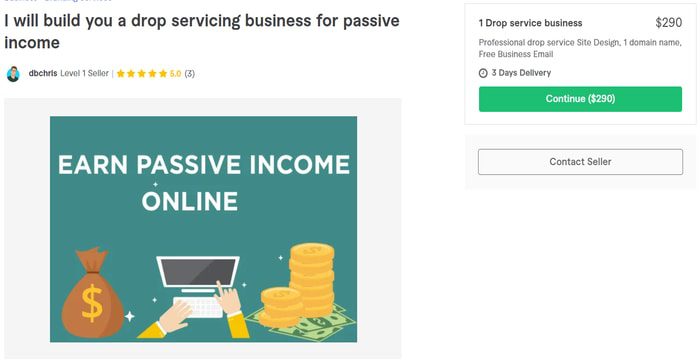 DB Chris is a Google Certified candidate "SEO Expert" with over 8 years experience. Plus having worked for 100+ websites with top rankings on major search engines.
With his experience and success in drop servicing, you can leverage his expertise in your journey as well have him build your dream drop servicing website, so you can start drop servicing your own digital services
For an investment of $290, this seller is ready to design a unique, fully customizable, responsive drop servicing website for you.
With a one-time fee of $290, this Fiverr gig creator with experience in drop servicing is ready to build you a unique, responsive and customizable drop Servicing store that includes everything you'll ever need. 
Responsive, Professional design with Search Engine Optimization

Easily Manageable Back-end for adding Products and Categories

Free Domain and Business email

Payment Gateway Integration

SSL Configuration for maximized Security

And many more advanced features
Get The Gig on Fiverr
Conclusion
Now you have the best profitable drop servicing niches with trends. With these lists of services, you can get started creating your website and start selling your services.
Over to you now, which of these drop servicing niches is best realistic to start selling right away, and why would you choose it?