Peeksta Review: Good For Winning Products?
In this post, we are going to consider Peeksta's review.
Based on our firsthand experience, Peeksta primarily caters to small and medium-scale startups, offering them the tools they need to develop effective product research strategies or refine existing ones.
Through its web-based platform, Peeksta equips businesses with various tools to analyze their competitors' top-selling products and identify crucial metrics.
In this Peeksta review, I will share everything you need to know about Peeksta and why you should sign up for this tool.
Shall we begin?
What Is Peeksta?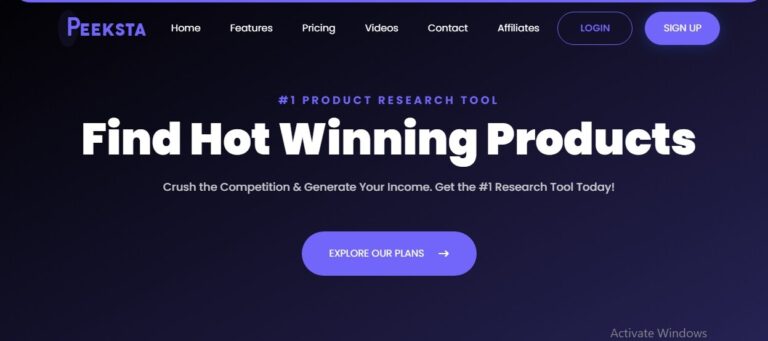 Peeksta is a product research tool for e-commerce businesses. With Peeksta, you can discover valuable insights for your store's success.
Peeska helps customers effectively share their experiences and other opinions concerning a wide range of products and services.
This acts as a transparent and reliable source of information. It energizes potential buyers with the right information they need to make proper decisions.
You can use Peeksta to explore the wealth of information, including lucrative products that give you an upper hand over your competitors.
Peeksta can serve as a product research tool and video ad generator. It does this to revolutionize your eCommerce strategy.
Considering the volume of product research tools that are available, Peeksta is no doubt facing a considerable amount of competition in the market.
Notwithstanding, Peeksta still stands out due to the proficiency of its creator, Kamil Sattar, who is a popular figure in the e-commerce industry and a successful digital marketer.
Additionally, Peeksta emphasizes the benefits of video ads as it equip entrepreneurs to create engaging advertisements that are not just based on data-driven but also drive more conversions.
This Peeksta review will give you more insight into what Peeksta has to offer, as it provides a comprehensive range of features for e-commerce businesses.
Peeksta Review: Features
These are some of the key features of Peeksta
#1. Winning Products
You can discover trending products without stress with the help of daily manual additions. With ease, you can Filter by niche and selling price and also sort by orders.
There's currently an absence of special filters for products you find on Facebook and TikTok ads. These filters are included in Peeksta in just a few seconds of scrolling.
On Peeksta, you can access extensive information such as costs, margins, selling price, and target market for efficient ad campaigns.
In addition, you get to enjoy links to the best suppliers and data analytics for the foremost supplier (AliExpress).
It is also worthy of note that we present a Shopify store that markets this product.
Peeksta resilient team has selected many winning products to ensure you don't waste money on underperforming items.
The importance of investing in products with a high rate of success has been identified.
This is why these winning products have been meticulously curated for you. With the frequency of updating the winning products list, you can effectively stay ahead of the competition.
You can make well-informed decisions for your business. No more squandered resources.
#2. Facebook Audience Builder
This tool offers many well-known niches such as beauty, bodybuilding, camping, etc.
Inside each niche, you can access numerous interests while simplifying the steps of launching and examining your products through Facebook ads,
Facebook does not provide data on interests. This makes searching for new interests a bit stressful.
Peeksta addresses this long-term issue because it has been a source of worry for the past few years. The existence of this feature has brought relief.
If you have a particular product in mind but lack knowledge about your target audience. This audience builder comes to your rescue by searching with the keyword, which is the product name.
This tool generates the right audience for your products. It's a big relief that gives a convenient solution for reaching your target audience.
#3. Video Ad Generator
Peeksta offers a set of AI-powered features, including the video maker. With the help of this amazing tool, you can seamlessly produce captivating video ads.
All you have to do is provide the desired images, and choose from a list of royalty-free music.
You can now begin the video generation process. With this, you can instantly obtain a video ad that can be saved and embedded on your product page and with ease shared across various social media platforms.
Experiencing the convenience of this user-friendly tool enables you to craft the right video ads. You can effortlessly create professional and compelling video ads with just a few clicks.
Peeksta can help you to elevate your advertising game to new heights today.
#4. Product Explorer
Peeksta allows you to unveil innovative concepts for your upcoming product launch by seeking inspiration from thriving businesses.
With this tool, you can also acquire invaluable perspectives on the best-selling products.
This will help you to emulate their strategies so that you can enhance your prospects of triumph. This advanced tool empowers you to outrun competitors and harness untapped areas for exponential growth.
#5. Thumbnail Ad Generator
Creating thumbnails has now become much easy. All you have to do is to upload your images, choose a style and leave the rest for the AI to handle.
Carve out captivating and luxurious thumbnail images for your store's products without any help from a designer.
You can, with ease, convert your product images into visually striking thumbnails. This will captivate your potential customers and help you rise above the competition.
Elevate your store's appeal with polished visuals that will beautifully showcase your products.
#6. Suppliers
Dropshipping suppliers, without doubt play an important role in the success of a Shopify dropshipping business.
Though past tools have offered suppliers for products in general, peeksta strongly emphasizes suppliers and product sourcing.
If you have already pinpointed a profitable product to market, peeksta can serve as a valuable resource for finding the best suppliers to fulfill your desires.
It's worth of note that while you search for suppliers from AliExpress or CJDropshipping, Zendrop is currently not a good option.
If your business has had a good volume of sales in the United States, sourcing suppliers located in the country will no doubt reduce shipping times and aid customer experience as much as possible.
As this tool keeps expanding its supplier network, it is expected to become increasingly valuable and beneficial.
#7. Store Explorer
This is an amazing tool that helps you to search out popular stores and navigate through their top-selling products without stress.
Whether you come across popular stores or thriving dropshipping businesses outside peeksta, this feature helps you to pit in their domain and immediately access valuable insights.
This feature does not only provide you with access to trending stores, but it also allows you to have a comprehensive overview of each store's offerings.
With ease, you can easily go through the products they sell, track their website traffic and acquire valuable knowledge of their average daily order volume.
However, this tool has deemed it fit to go out of its way to provide links to suppliers for each product.
This added functionality allows you to go deeper into the sourcing aspects of various successful stores thereby expanding your knowledge and opportunities in the process.
#8. Product Spy
With this feature, Peeksta is an effective tool to spy on Facebook ads. Most importantly, for advertising purposes.
To navigate the numerous data and occasional low-quality products, it is highly recommended to use the filters and sorting options.
Though this tool is beneficial for discovering top dropshipping products, its true value resides in the competitor analysis.
In this regard, the search function has proven to be invaluable. Accessing its purpose, "Facebook spy" is an appropriate name for this tool than "product spy"
#9. TikTok Spy
TikTok Spy is also an amazing ad spy tool exclusively designed for TikTok ads.
Even though it offers a smaller amount of sorting and filtering options, the smaller amount of data compensates for this limitation.
By sorting ads from oldest to newest, users can explore the most popular ads for analytical and inspiration purposes.
Furthermore, sorting ads from the latest to the oldest allows users to identify trending dropshipping products being tested.
If your dropshipping eCommerce business depends on TikTok ads, this great tool is undoubtedly the best for you.
#10. Peeksta Videos
This feature provides highly-rated video ads for dropshipping. This feature effortlessly integrates with other tools that Peeksta provides.
Users can search for winning products on the main website before visiting Peeksta videos to obtain high-quality ads tailored to Facebook and TikTok campaigns.
One of the major advantages of Peeksta videos is its affordable pricing. It is priced at $31 instead of $55.
Generally, peeksta videos are a worthwhile option for those who are interested in exploring new areas for their advertising efforts.
Who is the Ecom King, the founder of Peeksta?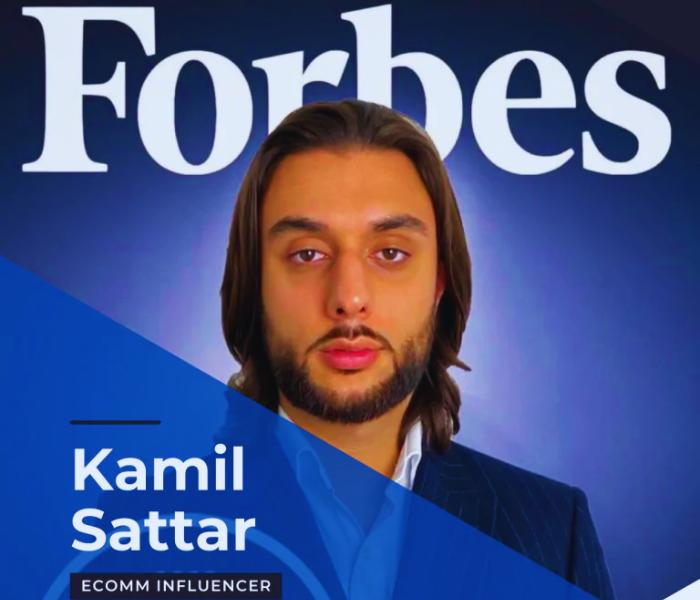 He is known as Kamil Sattar, he is a highly acclaimed drop shipper with extensive experience and a massive following on YouTube.
With his involvement in dropshipping, he recognizes the significance of market research and excels in analyzing trends, customer preferences, and popular products.
This enables him to identify high-quality items that are in high demand.
Kamil's track record includes helping numerous businesses achieve six-figure revenues and earning recognition from esteemed sources like Business Insider and Oberlo.
Additionally, his exceptional product knowledge and stringent quality control measures make him a trustworthy and dependable entrepreneur in the field of dropshipping.
Peeksta Review: Pricing
Peeksta does NOT offer a free trial, which is understandable as their dropshipping research tools are some of the least expensive on the market
Starter Monthly Plan – $19.99 per month
Daily addition of new products
AI Content Generator 500 Credits
Full access to all Peeksta features
Video Ad Generator
Supplier
Store Explorer
Ability to save products
And many more as seen in the pricing image
Yearly Plan – $150 per year. The features are the same as the monthly plan.
Advanced Monthly Plan – $49.99 per month
Everything else in the started plan
AI Content Generator 1500 Credits
Track up to 30 Shopify stores.
Get up to 5 sites of PPC insights.
Plus, more unlimited features, as seen in the pricing image
Premium Monthly Plan – $99.99 per month
AI Content Generator 5000 Credits
Track up to 100 Shopify stores.
Get up to 5 sites of PPC insights.
Everything else in the started plan
Plus, more unlimited features, as seen in the pricing image
Peeksta Review: What Are Peeksta Alternatives?
This Peeksta review will not be complete without talking about its alternatives. With the abundance of different product research tools available, there are undoubtedly several alternatives to Peeksta.
In this Peeksta review, I will talk about EcomHunt, Minea, and Dropship Rabbit
Peeksta and EcomHunt

These two amazing platforms are well known for their ability to assist drop shippers discover successful products.
For many years, Ecomhunt has proven itself to be a reliable source of wining thereby making it a popular choice among dropshipping entrepreneurs
One of the advantages of Ecomhunt is the free access it offers. It allows users to find winning products without any cost.
When compared to peeksta, peeksta does not offer free access though it provides some limited visibility into winning products.
On the other hand, Ecomhunt possesses a wide range of data on winning products. The focus lies in prioritizing quality over quantity, especially in selecting dropshipping products.
After all, just one single winning product has the potential of transforming your life.
Both Ecomhunt and Peeksta give a wide range of tools for identifying winning products. Nevertheless, Peeksta stands out for its superior product quality and user-friendly tools.
In addition, Peaksta's emphasis on TikTok ads aligns with the growing popularity of this advertising platform.
It is worth noting that Ecomhunt boasts an extensive user base, which means you may encounter significant competition if you decide to sell one of their trending products on your own Shopify dropshipping store.
Peeksta vs Dropship Rabbit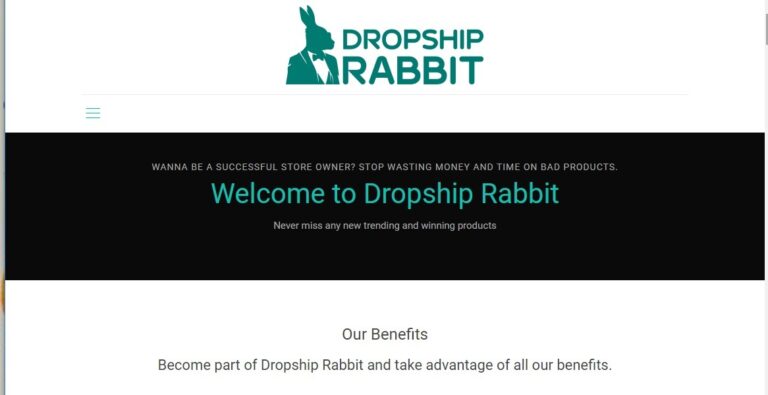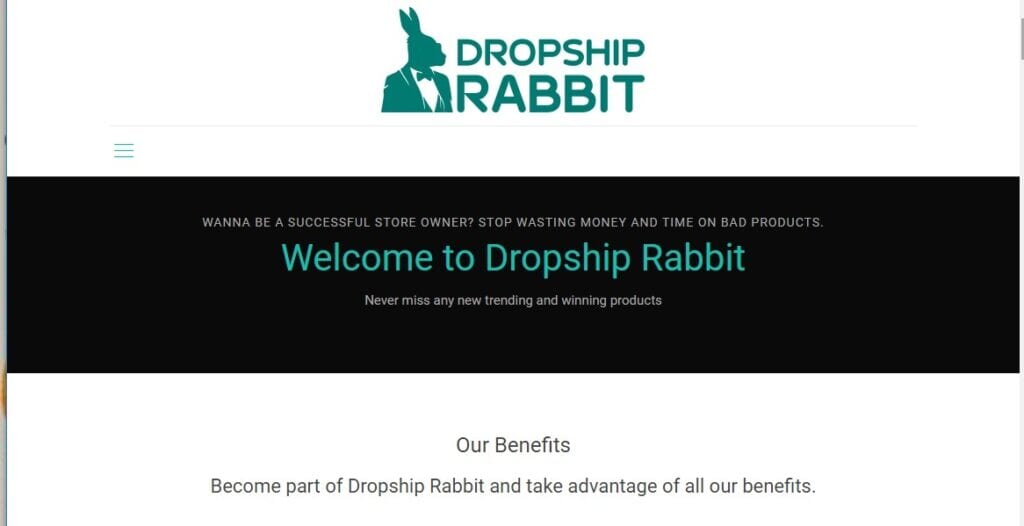 Regarding subscription plans, Peaksta and Dropship Rabbit attend to various business needs with their diverse pricing structures. Peeksta's may be higher when compared to dropship rabbits.
This justifies the investment by offering a large number of features. Likewise, Dropship Rabbit provides more affordable options, making it an attractive choice for budget-conscious entrepreneurs.
Dropship Rabbit is priced at $14.99/month, while Peeksta can be subscribed to for $19.99/month.
Effective inventory management is an important aspect of dropshipping success. Dropship Rabbit singles itself out by providing amazing inventory management tools.
This tool allows you to track stock levels, sync inventory with suppliers and effortlessly manage product variants.
Peeksta, on the other hand, offers basic inventory management features. This may not be as comprehensive as what Dropship Rabbit has to offer.
Both Peeksta and Dropship Rabbit prioritize customer support by offering a wide range of channels to assist users.
Peeksta offers support mainly through email and knowledge base. While Dropship Rabbit offers email and chat support.
In conclusion, both platforms provide active communities where users can share experiences, ask for advice and acquire knowledge from one another.
Minea vs Peeksta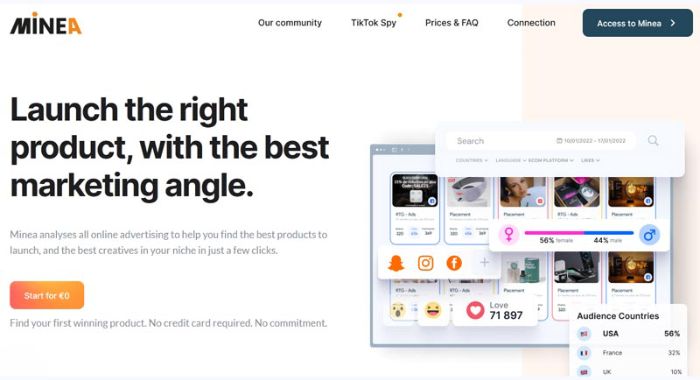 Minea plays a major role as a spy tool and a product research platform. It supplies a large volume of features.
With Minea, you can access spy tools primarily designed for Facebook, TikTok, and Pinterest ads.
Furthermore, they offer a shop analysis tool that enables an in-depth exploration of e-commerce outlets.
And their product data. An influencer spy tool is also available, exhibiting the best-selling dropshipping products monthly.
Peeksta, on the other hand, focuses majorly on delivering carefully selected winning products and other valuable resources for dropshipping research.
It offers a store explorer feature that allows users to search through a wide collection of over 100,000 online stores. This will help them to discover trending and most successful products.
As regards pricing, Minea offers a free plan, which is called "lite". This plan grants 250 research credits for users to check out their dropshipping research tools.
There are also two paid plans: the starter plan at $49/month and the premium plan at $99/month.
To access the TikTok ads spy tool and Shop analysis tool, subscribe to the premium plan. On the other hand, peeksta offers a monthly subscription fee of $20 or $150 per year.
Considering the wide variety of spy tools available and the number of winning products provided, Minea stands out as one of the top-notch dropshipping product research tools
Peeksta Review: Pros & Cons
These are some of the benefits of using Peeksta
1. Comprehensive Resources
Peeksta provides a wide range of resources which is tailored majorly for dropshipping stores, including Facebook ads, TikTok ads, Suppliers, Shopify stores, and lots more.
2. Affordability
At just $20 per month, Peeksta is one of the most cost-effective product research tools available.
It is an ideal choice for those new to product research and with limited funds to allocate in the initial stages of their entrepreneurial journey.
3. Winning Products
Expect to find potential blockbuster products among Peeksta's selection, with some highly likely to succeed in 2023.
The abundance of Functionalities: Peeksta has a large array of tools that cater to various aspects of successful marketing, such as generating video ads from social media campaigns and identifying popular products.
It serves as a great starting point for newbies in the marketing field.
4. Helpful Store Explorer
The Store Explorer feature, in conjunction with the Track Store functionality, offers invaluable insights into the strategies employed by thriving stores.
This feature allows novice entrepreneurs to emulate successful models instead of brainstorming ideas from scratch.
5. User-Friendly Interface
Peeksta's user interface is designed with beginners in mind, featuring a simple layout that is easy to navigate.
Its intuitive and straightforward features eliminate the need for extensive learning curves. Users can promptly implement its tools without spending days or weeks familiarizing themselves with the platform.
Peeksta Review: Cons
These are some of the limitations of Peeksta
1. No Free Version or Free Trial
Although Peeksta has a fair price, it has no free trial. This means you cannot examine the features before committing to a purchase.
2. No Mobile App
Peeksta majorly operates as a web-based platform.
Though this can be advantageous for individuals who prefer to conserve their device's resources by avoiding apps, it limits the choice for those who prefer using a dedicated app.
3. Slow Customer Support
Although I didn't need to contact customer support, other users have expressed dissatisfaction with its quality, particularly regarding response times.
Peeksta Review: FAQ
These are some of the Frequently Asked Questions about Peeksta
Is Peeksta Worth It?
Yes. Peeksta is a legit business, and it's safe to use their product research tools.
Is there a Peeksta free trial?
No, Peeksta does not have a free trial.
What is Peeksta Refund Policy?
You can only return products on Peeksta within 3 days of purchase
How can I cancel my Peeksta Subscription?
You can cancel your subscription by sending a message to support@peeksta.com. It takes about 3 business days for processing.
How much is Peeksta?
The monthly plan for Peeksta is $19.99/month
Who is Peeksta's founder?
The Founder of Peeksta is Kamil Sattar. He is popularly known as Ecom King.
Conclusion on Peeksta Review
We have examined a detailed Peeksta review as one of the best Product Research tools. With its large variety of products, it covers a wider niche range.
Peeksta pricing is also very reasonable at only $20/month. Therefore, if you are starting your e-commerce business, this is highly economical.
If you're searching for a platform that offers the tools needed to develop an effective product and research strategies or refine existing ones. Peeksta is your go-to. Hurry up now and get started.