The Best AliDropship Alternatives For Dropshipping [Check #1]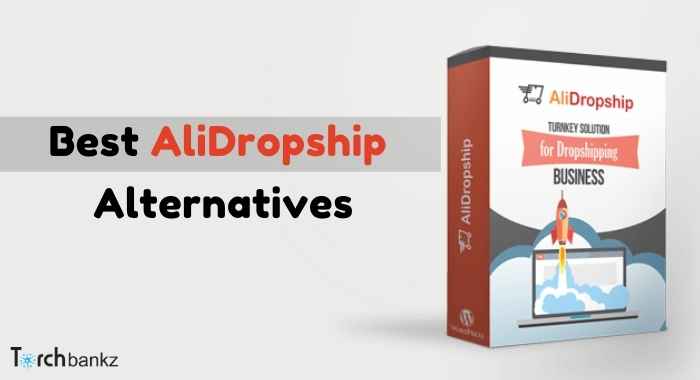 Looking for the best AliDropship alternatives for your dropshipping business? Trust me; I've got the right tool for you.
Dropshipping is becoming the best and easiest form of e-commerce business any newbie can quickly venture into.
Instead of investing in product upfront and storage facility for your products, you can easily work with suppliers having inventory already.
This way, you won't have to border yourself with product upfront or shipping logistics; everything is done and fulfilled by the supplier.
However, to make most of the business, you need certain tools like AliDropship and its alternatives to help automate and equally make your life easier.
In this post, I'll share the top AliDropship alternatives for your dropshipping as well as my top recommend tool as the best alternative to the AliDropship plugin.
But before we get serious on that, let's have a quick recap of what AliDropship does.
What Is AliDropship?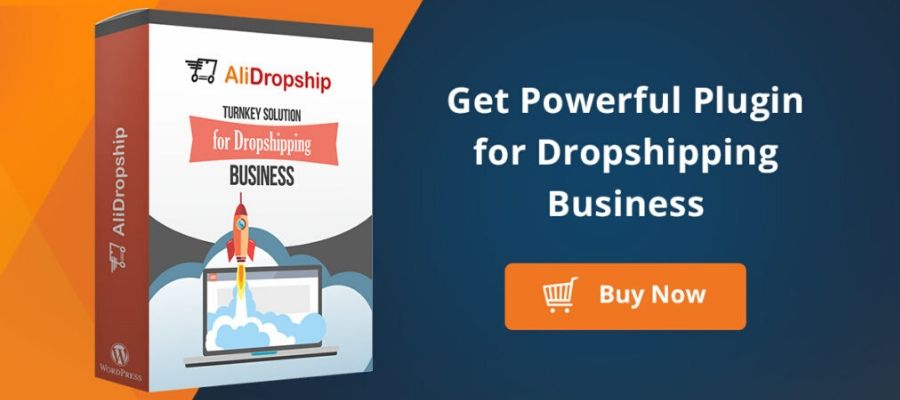 AliDropship is a software company that offers an effective automated drop shipping business with AliExpress.
The AliDropship Plugin being the default WordPress plugin for dropshipping comes in two versions. Which are the WordPress plugin and the WooCommerce version.
The WordPress plugin can help you transform your WordPress site into an e-commerce store for dropshipping with AliExpress.
While the WooCommerce version is an extension for WooCommerce that create a dropshipping store for you. Both of the plugins are fully integrated with AliExpress to seamlessly import products and fulfil orders.
Finally, they also have several add-ons (Free and paid) for both WordPress and WooCommerce for the purpose of running a profitable dropshipping business.
Features of AliDropship
AliDropship is still one of the best-rated plugin for dropshipping based on users experience and it features.
Below are some of the features that make it a unique dropshipping tool.
#1: Auto Fulfill Order
The plugin helps you fulfil orders on AliExpress semi-automatically. Whenever you have an order, the plugin visits AliExpress with your customer data with just a click of a button.
All you need to do is click the confirm button and your order will be forwarded to AliExpress.
#2: Extra Add-Ons
You have access to several free and paid add-ons to optimize your dropshipping website. From Facebook business add-ons to Google Merchant and several others
The AliDropship addons are created to meet everything you need while running your dropshipping, hardly will you need a service for your dropshipping website without a plugin for it already on AliDropship.
#3: Auto Update & Price Automation
Whenever a product is out of stock from your supplier the plugin will remove the product from your store. The same thing goes for prices too.
This means you won't have to manually update product price or manually set the price for the entire product on your website.
#4: Marketing
AliDropship includes various options to share discount coupons on your website.
Included in this feature is the Product review, Abandon Cart, (for bringing back customers who didn't finish their order) and email list to engage your customers.
#5: Cashback System
AliDropship also integrates the AliExpress affiliate program into the plugin. This way, whenever you fulfil an order on AliExpress you earn an additional commission on that product which is up to 12%.
This means you can make additional sales on every products fulfilled on your website.
#6: Customization
The WordPress plugin comes with its own inbuilt themes and the WooCommerce version gives you access to several other WooCommerce themes.
This means you can have your website customized to any length so far you know your way around WordPress and WooCommerce.
#7: Custom Store
You can also order for a pre-maid dropshipping website with products ready to start selling from AliExpress.
The custom store features includes the following:
Domain name
Niche Research for you
Custom design
A mobile-optimize responsive website
Google Analytics integration
12% extra commission on all product ordered on your store from AliExpress
AliDropship plugin
Several payment gateways
On-site SEO
Social Media Pages
Social media promotional tool
Promo video
This means you'll access to the following alongside your ordered custom dropshipping store from AliDropship.
#8: Lifetime Support
AliDropship offers lifetime support and full updates on the all their plugins and add-ons without having to pay an additional fee in the future.
The best AliDropship Alternative Summary: if you're in a hurry to find out the best AliDropship alternative – we recommend Spocket above all other tools on this. As it comes with the best and necessary features needed for your dropshipping business, unlike the other tools.

===> Click Here To Get Started For Free
5 Best AliDropship Alternatives For Dropshipping
Now let's take a look at each and every one of the AliDropship alternatives for running your dropshipping business.
#1: Spocket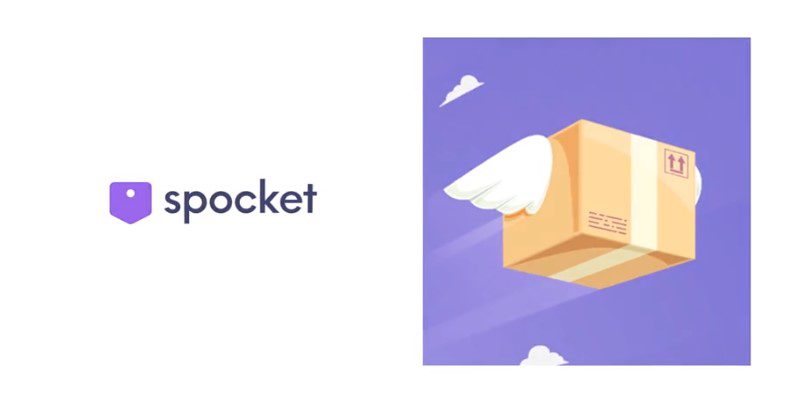 Spocket is one of the best dropshipping tools that allows you to start a dropshipping business with supplier base in the US and EU.
What's unique about the Spocket plugin is the fact that you get to enjoy 2-5 days shipping delivery from suppliers all around the world.
Spocket allows you to automate your entire dropshipping business from importing of products to fulfilling of orders.
They have tens of thousands of products to select and import to your store across the Spocket market place.
They also have suppliers in the EU and US; this means, if you're planning to sell to the US you can choose to import products from US supplier and vice versa.
Features of Spocket`
This is one of the options and features available on Spocket that can't be found elsewhere. Using Spocket gives you the ability to customize yourself as a brand by adding an invoice to your product package.
Spocket offers premium products which are carefully curated products that are proven to convert the most. This means you'll equally gain access to winning and hot products while using the platform.
This owes to the fact that more than 80% of suppliers on Spocket are based in the US and EU compared to sourcing for products from other popular dropshipping websites in China.
With this, you can enjoy 2 – 5 days shipping of your products to your customers. Thus, helping you keep your customer happy and loyal.
The one-click import button saves you the stress of adding products image, description and many other kinds of stuff that can easily do away your time.
With the import button, you can easily import as many products as you want automatically
Automated Order Fulfilment
Once your customer made a purchase all their data's such as address etc. will be generated on your checkout page which will be sent over to the supplier.
Your customer will automatically receive a tracking number as well as you for tracking the whereabouts of their products.
The pricing Mark-Up features allow you to automate the entire pricing process of your store. You can either choose the option of multiplier, Percentage or the fixed price.
Just to assure you about your product quality, Spocket makes it easy for all users irrespective of your plan to order for sample products.
This will allow you to personally examine the product yourself if it's what you expect it to be. Knowing the quality of your product will also help reduce product refunds.
Supplier Screening Process
Spocket have some strong measures every seller has to meet before they can be accepted as a seller in the Spocket Marketplace.
This happens to be the reason why products and supplier in Spocket marketplace are best of the best.
Spocket offers great support to all its users their customer support includes emails, live chats and even phone calls.
With this, you can get any issue resolved immediately
Automatic Inventory Update
Your product inventory is constantly updated, and as soon as a product is out of stock you'll be notified immediately.  This way, you can quickly and easily change supplier to a new one having the product in stock.
#2: Funnel Genie
Funnel Genie is slightly different from the conventional method of doing dropshipping.
Unlike the prepaid method whereby your customer pays for the product first, funnel genie allows you to sell your products using the cash on delivery method on untapped markets.
You just need to choose a product from their carefully selected and curated catalogue of winning products.
With funnel genie, you'll also get paid for each leads generated by your ad's campaign. Your only requirement is to pick a product and promote.
Funnel genie handles the product inventory, logistic and every other aspect of the business; you just need to concentrate on your ad's campaign.
All payment for products is paid by customers upon deliveries and payments for merchants are processed and sent within a week.
Product delivery is usually within 5 – 7days which make it a hassle-free way of selling products online.
Features of Funnel Genie
Funnel genie gives you access to pre-built sales funnel for any products you want to sell. You don't have to worry about the sales copy.
Everything is done with for you with additional upsell and downsell to make additional sales from just the single product from the front page.
Funnel genie also handles the inventory and courier delivering of your products within 5 – 7 days and at the same time collect cash from your customers.
Every product on funnel genie comes with a unique ad copy you can use to promote the product. You don't have to worry about coming up with the right word, everything is completely done you.
Not just that, it also comes with marketing assets like targeting & demographics, video ads and easy one-click button to push funnels to your dashboard.
Funnel genie allows you to run a completely automated e-commerce business without having a website or products upfront.
Everything  needed for starting your cash on delivery e-commerce business is made available on the platform and everything can be done with just a click of a button
Another interesting thing about funnel genie is the fact that you get access to winning products on the platform.
All available products are test products that are proven to convert and these products are updated on a daily basis.
This means you don't have to test any product before you find your winner products. All products are tested and confirmed to sell.
#3: Oberlo
Oberlo works quite similar with AliDropship but the only difference is that its works only on Shopify. It's an exclusive Shopify app that only works on the Shopify platform.
Unlike other tools like Spocket that works with Shopify and WooCommerce, Oberlo only works with Shopify and equally gives you a semi-automated store with AliExpress.
This means you can automatically import products from AliExpress and also fulfil it with just a click of the button.
#4: Dropified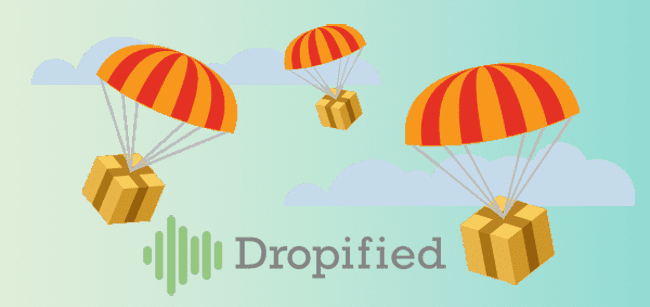 Dropified is another AliDropship alternative that works similarly but in this case works with Shopify, WooCommerce and Commerce HQ.
It allows you to have an automated store with AliExpress and automate the procedure from product import to fulfilment.
Price and product update are automatic, so you don't have to worry if a product is going out of stock or not. All products are sync with your website.
It also allows you to source for products from various websites other than AliExpress. This website includes:
Amazon
eBay
Gearbest
Walmart
Kmart
Target
Wayfair
Bedbathandbeyond
Wholesale central
However, you should know that the automation features only work with AliExpress. This means you can only source for products on these sites manually.
#5: WooDropship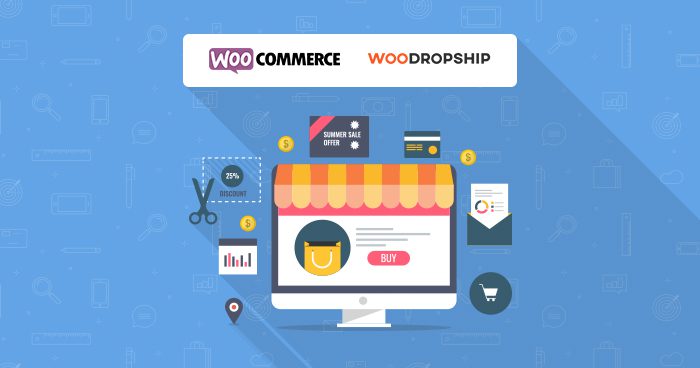 WooDropship is a WooCommerce plugin that integrates your website with AliExpress and allows you to easily import and fulfil orders seamlessly on AliExpress.
You can expect to see every feature available on AliDropship also on WooDropship, the only difference is that AliExpress has a standalone plugin that works independently with a WordPress site.
WooDropship on the other will need the pre-install WooCommerce plugin to work perfectly fine.  It has a nice interface and gives you the ability to have a semi-automated dropshipping site.
Final Thought On Best AliDropship Alternative
As you can see, we have several AliDropship alternatives and only a few can actually meet up with the standard of the AliDropship plugin.
Personally, I believe the AliDropship plugin includes everything you'll ever need to run your dropshipping business successfully.
However, if for one reason or the other you needed something new other than AliDropship, I'll recommend you go with Spocket.
Spocket is the best AliDropship alternative because it allows you to source product elsewhere unlike the rest that link your site directly to AliExpress.
Their suppliers base are in the US and EU which also give you a better option for having your product shipped faster to your customers.
Finally, the cash on delivery dropshipping model by funnel genie is equally a better alternative you can also check out.
So, there you have it, which of this do you think is the best AliDropship alternative? Let me hear from you!