11 Best Ways To Get More Dropshipping Sales On Your Store
In today's post, we'll look into 11 ways to get more drop shipping sales on your online store and increase your overall store conversion rate.
The past few years have seen some interesting growth in e-commerce. Nowadays it's common to see private individuals increase their monthly income through online businesses. The most common method? Dropshipping.
Dropshipping's nature allows newcomers to experiment with the industry. This is because the capital investment will be lower as compared to traditional online selling. That and its freeform nature allows business owners to experiment with different products.
The twist in this story is since dropshipping behave differently, how are you supposed to increase sales on your dropshipping store?
It's not that complicated. We've compiled 11 of the best ways for you to do just that. And this isn't limited to any eCommerce site, be it Shopify, Bigcommerce, Amazon or WordPress.
You should expect to see some decent profit once you start tweaking the right spot.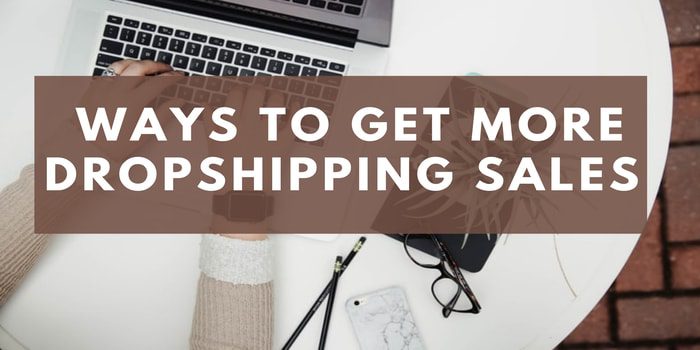 11 Ways To Increase Dropshipping Sales
Below are the tips and unique ways to get more product sales on your dropshipping stores.
#1: SEO and SEM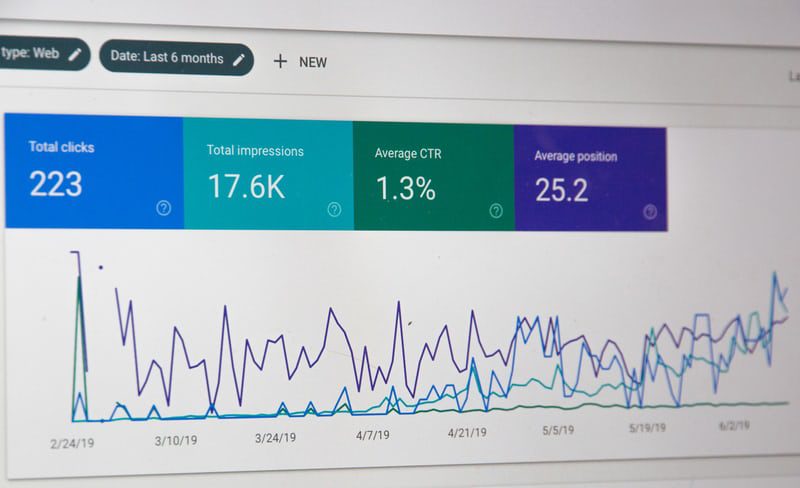 For those who don't know, SEO stands for Search Engine Optimization. This is the practice of improving a site's rank in search results pages (SERPs). 
It's an inexpensive, if complex, way to address the issue. SEO will take into consideration the keywords you use, how your site behaves on PCs and smartphones, and other details you might have never considered before.
Some things to watch out for with SEO are:
Page loading time
Backlinks (links leading to your site) and link health
Content quality
Page URLs
Content publishing frequency
These are just a few ways for you to get started. It would be a big help if you can put some time into studying the metrics involved.
That way, you could utilize Analytic tools like SEMrush to help you get into the details of your business' site.
An alternative to this would be outsourcing the development of your site. Considering that your initial investment will be much lower, you can divert some of that capital into professional development.
The trick here is finding the right web design firm for you. Let's say you want your site developed on WordPress, you'll need a firm that deals in WordPress website design.
SEM on the other hand stands for Search Engine Marketing. This one tackles the issue through more traditional marketing methods. For the most part, SEM will entail investing some capital into paid advertisements on Google Search (Google AdWords).
#2: Determine Your Niche
This part should be fun. Determining your niche involves figuring out your target audience. This is usually the part where people do market research surveys to learn more about your potential customers. 
The reason this is important is that finding a niche will help your business focus on a specific corner of the market. Do you want to do business with your parents? If so, parents of infants, toddlers, or school children?
Figure that out and you should be able to figure out what amazing products you need to sell them. The thing with this is you should aim for an audience that has the buying power.
#3: Know Your Competition
Another aspect of market research, knowing your competition will help you figure out which parts of the niche to watch out for.
What we mean by this is the fact that each market will have its ups and downs. Having the chance to study the competition will help you see things from an established business' perspective.
Some questions to ask yourself:
Is the niche healthy?
Are these businesses making money?
If so, how are they making money?
These are some of the questions you'll be able to answer with this kind of research. The bonus to this exercise is it helps you see where your competitors are lacking. Once you've found that gap, you know where to insert yourself.
#4: Make Use of Automation Tools
This one hits two birds with one stone. Dropshipping Automation tools, like chatbots, help entrepreneur stay in touch with customers while allowing you to take care of other tasks.
The problem with this one is it might get pricey. To help you get started, here are some of the more inexpensive options along with a short description:
Constant Contact is an automated service that focuses on email marketing. With this service, store owners can rest easy knowing that they are in constant contact (heh) with their email list without having to think about the schedule.
Best of all, it easily integrated with popular eCommerce sites like Shopify, AliDropship, WooDropship and few other online store platforms.
If you're constantly on the lookout for new certain products to buy, you've probably run into a couple of chatbots already. They do you the favor of expediting the process of customer inquiries. Plus, the automated aspect of it helps business owners manage their time better.
BlueReceipt is unique in that it doesn't charge anything at the start. It's an automated SMS service that allows businesses to get started immediately. That's one way to get people interested.
Automation services don't have to be expensive. The trick is knowing which one applies to your online business. Do a little research and try to plan out your time. 
#5: Jump in social media
Don't miss out on the perks of using social media! Think about it. It's a free platform where just about most people are present daily.
One of the best ways to take advantage of this platform is through content creation. Creative, informative, and quality content are easily shared throughout social media like YouTube, Instagram etc. It's kind of like free advertising, right?
The bonus to this method is it gives your brand a certain expertise. Once people hear about your niche, they will instantly think of you and your professional insights.
You've doubtless seen a lot of these already. The most popular platforms for marketing are Facebook, Twitter, and Instagram. However, new social platforms like Pinterest, Quora, LinkedIn are quickly rising for good advertising campaigns. 
Increase brand awareness
Increase site traffic
Build on your brand identity

Increase your conversion rate
These are but some of the few benefits of social media marketing. The bonus with this one is that it helps with your SEO too!
#6: Consider Blogs
Ever notice how a lot of business sites have blogs? That's because they're there for a reason. Similar to social media posts, blog marketing is a free tool that helps with the sharing of your content throughout the internet and help build brand awareness, among other things.
The good thing about blog posts is that they usually act as evergreen content. Evergreen content, for the uninitiated, is the kind of content that has long-lasting implications. A good example would be weight-loss techniques or time-management methods.
The timeliness of certain posts might be an issue though so keep in mind to have a few that will apply for the years to come.
The setback with blogs? It takes time to build a respectable catalog. Be patient with yourself here.
Alternatively, you could outsource this through guest posts. This means having guest writers create content for you. It could get pricey depending on your agreement with the writers.
Again, this tip has a bonus. It also helps you build on your SEO, allowing for better reach. Another reason to consider this relatively inexpensive method.
#7: Keep An Eye Out For Details
What do I mean by this? Well, you'll want to make sure that your site has all the right details. In particular, the product images and descriptions.
You might be surprised by how many people can mess this up. Usually, that happens with people who have way too many product listing and not enough time to go through all of them during site audits.
All it takes is one badly optimized image to ruin the effect of your product catalog. This is why we mention this now. Before posting anything, you'll want to ensure you have high quality product images on your product pages.
What do we mean by optimized? Photos needed will be high-quality photos but these will affect the page loading speed. A well-optimized photo should prevent a drastic increase through proper compression of the file.
Don't forget about the product description either. Try to keep these as detailed as you can. The problem here is that people want and need to learn about the product before buying it, right? We're sure you do this before making any purchases.
Make it easier for your customers by making sure all your product descriptions are clear and accurate. If dimensions are an important part of it then you better make sure you include that.
Also, make sure product reviews are included on your product pages as this can also help improve your product sales and conversion rate.
#8: Don't Forget About Customer Service
We'll keep this one short. We can't forget about customer service. As with any business, customer satisfaction will be an important aspect. You will have to ensure you have a system for winning your customer trust.
Chatbots, a hotline, and a designated email are some of the few ways you can tackle this issue. The point of it is you have to make sure you can be reached by your customers directly.
Automated services are fine for the most part but some people will have specific questions. You won't be able to program all the possible scenarios in chatbots.
Find a way to manage messages for the business. The goal here is to make the customer feel like they will be taken care of by your business.
#9:Find that perfect price
This honestly might seem like an obvious point but it is still necessary to mention. The thing with this business model is you are sourcing from different drop shipping suppliers. 
Your revenues will be based entirely on how much you're willing to add to the cost of acquisition. It's not like other businesses where you can cut costs on materials.
You are entirely dependent on your supplier. Keep in mind that you will also have added expenses in the form of your marketing investment, among other things. You'll want to factor those in when planning things.
When thinking about your profit, you'll have certain parameters to think about. Here's a popular formula for getting an estimate:
(Site traffic x .02) x (Ave. sales x .2) = Profit estimate
Site traffic will never be an accurate read of your actual customers. You want to assume that only 1-2% of this targeted traffic will be converted. With sales, 20% is the average margin you'll be working with. Your profit margin is the difference between your product price and the product cost.
#10: Sample The Products
Another simple but important point. We did mention that Dropshipping won't necessitate the need for stocks. The reason why we mention this is that you'll want something for yourself to study.
What if the product from this supplier is no good? What if it only works under certain conditions? Sometimes, you might even find a positive development. What if the supplier gives away freebies?
Questions like these need to be answered before you do the actual selling. Sample them out yourself before anything.
#11: Utilize Push notifications
Push notifications are those notifications that businesses send to the customers. Ever get those notifications that remind you of a sale? Those.
We bet you can already see how this will help. With push notifications, you can alert your customers to any promotional events or sales you might have. It's a simple way of increasing conversions.
Another application for Push notifications is as a reminder. Let's say you have a customer that filled their cart but never checked out. Send Push notifications to remind them to check out or to take advantage of a coupon.
It's slightly aggressive but it's an effective method. Trust us, there are way more applications for this than the two we mentioned.
Conclusion
The bottom line here is, try to understand things from the perspective of your customer. It's your best bet in converting any of them. The devil is in the details, as the old saying goes.
Considering how Dropshipping works, this shouldn't be a problem for you. With less to invest time and money in, you should have more free time to address all these other issues.
From giving them the right information up to making things easy for them, the customer is your priority. It's not enough that you know it; they have to feel that as well.
Don't worry about it too much, Dropshipping businesses tend to be more forgiving. The trick is the preparation. Do your homework well and things should add up in the long run.
Well, that's it on ways to get more dropshipping sales for your dropshipping store. Which of these tips for getting more dropshipping sales currently works for you?
Or which one are you likely to implement first? Let me hear what you think.
Learn More