Funnel Hacking Live 2021 Review: [Exposed Truth]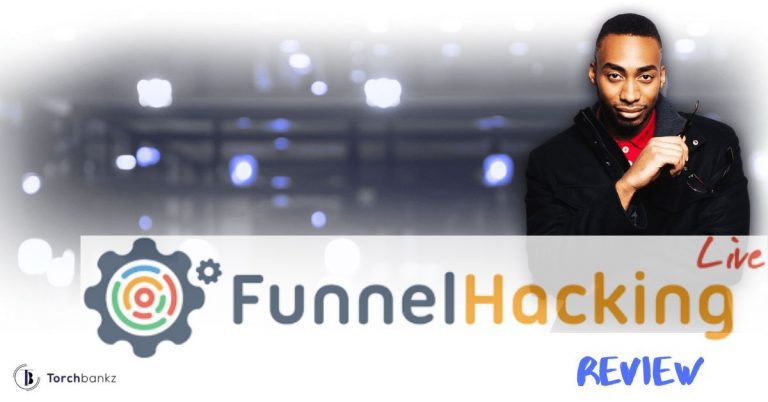 You probably must have heard about the Funnel hacking live event to be held in Nashville Tennessee, the United States come next year sep 22nd – 25th 2021.
Do you plan on going?    ==>> TAKE A GLANCE!
Or perhaps you don't really know what to expect in the Clickfunnels live event? Well, one thing I've known overtime when it comes to Live event is that…
It's not always about the CONTENT, but rather the NETWORK!
I mean…
The kind of people you can meet and practically become friends with can change the WHOLE direction of your life.
More on that later…
The BIG question is…, "Is the Funnel hacking Live 2020" worth your time and money?
Let me rephrase that; is FHL event worth the total expenses, your flight ticket, hotel reservations etc.?
Well, you don't have to answer that!
In this Funnel Hacking Live Review, I'll show you what to expect and everything you need to know about the live event.
Plus, whether or not it's worth your TIME, MONEY & EFFORT!
That been said, let's take a look at what I'll be covering in this funnel hacking live review:
What Is Funnel Hacking Live?
Funnel Hacking Live (FHL) is an annual conference event where the world most successful funnel builders come around to share their winning tactics.
It an event that focuses on attendee learning from successful entrepreneurs and how they can connect, mingle and replicate their success for their own businesses.
It's held once a year and for truth, it's a life-changer.
Attendees get to know what's working and hacking secrets that can help them see real live growth and quickly scale their business.
The event wraps around building working funnels; that is, the process your customers went through to eventually buy your product.
This funnel could actually be for any kind of business. Let's take for example:
Ecommerce
Real estate
Consultation
Coaching Programs
Webinars
Summits
Seminars
Information marketing
Etc…
It basically wraps around all business niches that can be sold online or local business like:
Dentist
Gym
Interior decorator
Golf course
Home repairs
Mechanic
Restaurants
And many others…
And live at the event, you'll be learning how it's done from the pros. Here's a FULL Documentary on FHL and watch and enjoy!
Who Should Attend Funnel Hacking Live & Why?
I'll like to answer this from BACK to FRONT! So, let me start with the WHY!
According to Russel Brunson, the dude behind Clickfunnel and the Funnel Hacking Live. There has always been an increase of about 32% revenue for all attendees.
You could think its luck, but really… is it?
Here's the WHY!
It's because you'll learn the steps to get from your current state of income to your next financial income level.
Irrespective of your current level!
At FHL 2017, 85 attendees were awarded the Two Comma Club awards for making OVER $1,000,000 inside their Clickfunnels Sale funnel account.
And last year 116 more members were given the Two Comma awards for hitting those same figures with their Clickfunnels account.
How about $1,000,000 to $10,000,000?
Oh yeah!
Several funnel hackers blew past the $1,000,000 milestone and generated over $10,000,000 with a single sales funnel account.
While I'm not going to stop there…
Come Funnel Hacking Live 2020, there's going to be a new award for crossing the $10,000,000 milestone to $100,000,000!
Oh my gosh!
$100,000,000! That's freaking crazy!
Sounds too good to be true? Truth me… It is true!
Now, if all that is not enough reason to attend, how about the connections to be made?
I mean, you probably going to be in live contacts with these massive successful influencers like:
Russel Brunson
Alex Charfen
Natasha Hazlett
Dean Graziosi
Dan Lock
Kevin David
Peter Pru
Clark Kegley
Josue Pena
To say the least…
If you know much better, you'd understand business is all about RELATIONSHIP and NETWORKING. Thousands of REPEATED attended can't be wrong over and over again.
At the event, you'll be able to network with fellow attendees and connect with them one on one and build a friendship that can lead to last longing business relationships.
So, who should really attend?
You should if you:
Want to take your business to the next level
Need to connect one on one with successful entrepreneurs
Build last longing business relationship
Need to turn your existing passion to CASH machine
Want to change your life
Need to start a new business
Want a brief one on one mentorship with successful influencers
Grow your social followers
Want to take fancy pictures in Tennessee … lol
And so much more!
If you happen to need any of the following, even if it's for the pictures, then I strongly believe its right to make your reservation now.
Funnel Hacking Live Speakers
What could more fun than listening to steps by steps actionable tips from someone who has been where you are and at the same time generated millions of dollars?
Trust me; it's going to be electrifying!
Let's meet the live speakers, shall we?
#1: Prince EA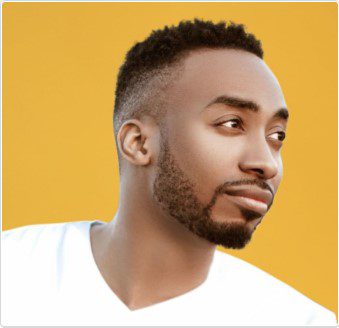 Prince EA is a mega influencer with over 2 BILLION views on Facebook and YouTube alone. He also has a whopping 15.4million follower on Facebook, 2.5million on Instagram and 4.7million followers on YouTube.
Making it a 22+ million reach on social media!
Who's better qualify to help you find your voice and make your message go viral?
He's going to walk you through how you can get your message out to people that actually need to hear it.
This is someone I definitely want to listen to, I don't really know about you, but I know he's got it!
#2: Kathryn Jones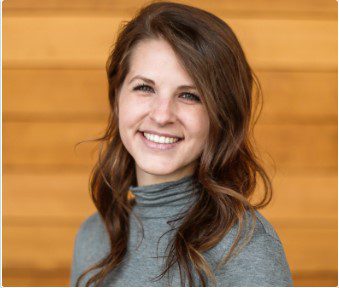 The "Under The Radar Step Most FunnelHackers Miss"! Kathryn Jones made it pretty clear that there no need to re-invent the wheels.
But instead, you can find the funnels around your business niche that are already doing well and tweak it to be used as your own.
However, over time, she noticed that most people aren't having success with their funnel as a result of their design hack.
She will show you the strategy and power behind funnel hacking and how to take it to the next level with DESIGN Hacking.
This will, however, allow you to design pages that are visually engineered to CONVERT
#3: Jermaine Griggs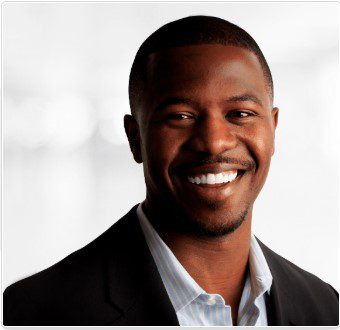 This speaker will show you how he was able to create a funnel that gave him total freedom to travel the world with his family.
Mind you, his funnel keep generating income on auto-pilot while he's busy travelling around the world with his loved ones.
He owns the "HearAndPlay.com" an inspired business that teaches people how to play gospel music with their ear.
This business has been generating over 2 million successful downloads of his online lesson by aspiring musicians.
He will show you how to set your funnel up and running automatically while you have time to do other stuff with your friends and family.
Or simply face your other pressing business.
#4: Russell Brunson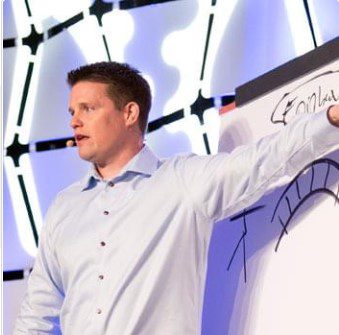 Russell himself will show you how to fix your funnel when you think it's broken!
No one loves it when you've put in an amount of effort setting up your funnel and discover it's not working when you've decided to launch it.
During his session, he's going to show you how to determine when your funnel is working or not.
He'll walk you through step by step guide on how to diagnose the problem of your funnel when it's not delivering as it ought to do.
Finally, you also learn how to determine if a funnel is worth pursuing and fixing or better still rebuild a new one.
#5: Dan Henry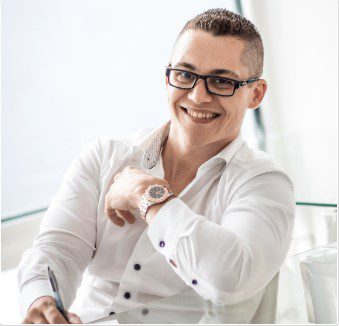 Dan Henry is known as the "wild guy" in the Clickfunnels community for trying all sort of crazy ideas and approaches…
All in the name of growing his business!
You might want to ask if he did grow? Oh yeah, he did… and really fast at it!
However, his business took a sporadic turnaround when he tried an auto-webinar funnel for his business that did change his life.
He set up an A/B split test between Clickfunnels vs. other auto-webinar software's and he ran over $6,000,000 in testing.
He'll walk you through how he grew his business and how the auto-webinar changed his life and you yourself can replicate his success.
#6: Anissa Holmes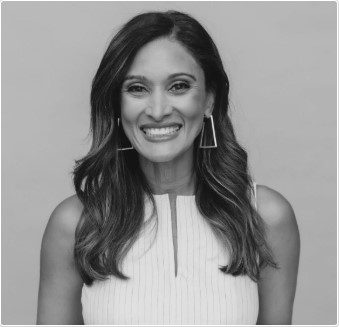 Anissa Holmes was recognized as one of the top 25 women in Dentistry. She was taught practically everything about the technical side of dentistry but not much about the business.
Did that stop her?
Not all…
She did create a simple funnel that generates extra leads that fill her practice with lots of patience.
Now, she didn't stop there…
But went ahead to help others grow their local businesses. What she now teaches help local or brick & mortar businesses get many leads running their doorsteps.
Her simple but unique funnel works for:
Doctors
Mechanics
Lawyers
Restaurants
Home repairs
And many other local businesses…
And live at the event, she'll be walking you through it step by step!
#7: Marley Baird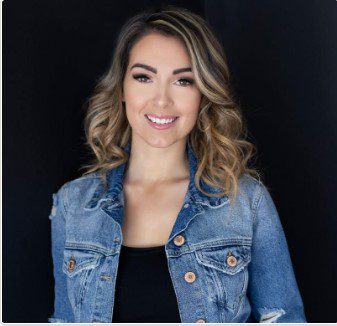 Marley Baird is a content media expert who travels the world helping her client put their content on Auto-pilot. She works 3days on content and then goes hands-off for 6months!
During her session, you'll learn her content strategy and how she used to get her client off the content making wheel and start monetizing their videos.
#8: Heather Quisel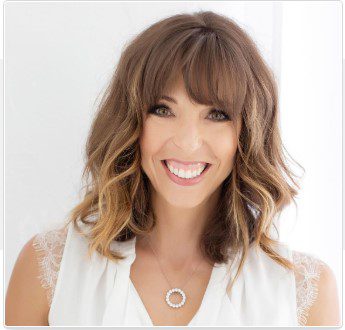 Heather Quisel, a once shy preschool teacher who lost her husband last year. She stepped into her pain and the fear of raising her 4 children on her own.
Do you know what she did?
She used the adversity she was going through to grow her business and become the sole money earner that her family needed.
At her session, she'll walk you down the hall of her raw emotional journey over the last year and how she used her pain to propel her success.
#9: Garrett J. and Danielle K White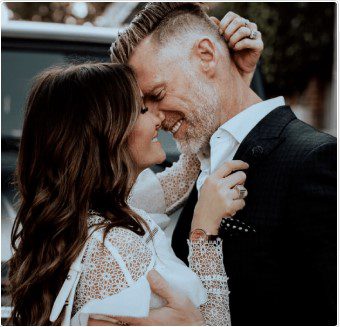 During his session, you'll receive his new book and he'll equally train you on how to use it. He called it "The Stacking Method"
It's all about simplicity!
What Else Is Included? (FHL Bonuses)
Below are exactly what you're going to get immediately you buy your ticket for the funnel hacking
2015 FHL Recordings (Value: $697)
2016 FHL Recordings (Value: $997)
2017 FHL Recordings (Value: $997)
2018 FHL Recordings (Value: $997)
2019 FHL Recordings (Value: $997)
PLUS… all the NOTES from 2015, 2016, 2017, 2018, and 2019… all the 430 pages (Value: $497)
Jermaine Griggs' Bonuses! (Value: $247)
The H.I.P.P.E.R. Sales Scripts and Training on how to sell ANYTHING in the most effective, persuasive way possible!
Kathryn Jones' Bonus! (Value: $147)
The "Design Hacking" a video deep dive on how to make your funnels visually-engineered to CONVERT
Garrett J & Danielle K White's Bonus! (Value: $997)
The Strategic Seduction; this is an 8-hour intensive training where Garrett teaches you the frame that helps funnels make sense
Heather Quisel's Bonus! (Value: $197)
The Heather's signature 14-Day Challenge "Level Up and Get What You Want Out Of Your Life" (Get crystal clear on what you really want, without wasting time, setting yourself up for failure, or feeling alone!)
Marley Baird's Bonus! (Value: $147)
Marley's "Indoctrination Engine" Mini-Course!  You'll learn the 3 Pillar Formulas that generates POWER and PERSONALITY (this is what FUELS the relationship with your audience)!
Anissa Holmes Bonus! (Value: $297)
You learn the 3 secrets you need to increase your conversions as a brick and mortar business
Dan Henry's Bonuses! ($7,991 Value)
These include a preview manuscript of the first 4 chapters of his new book, "Digital Millionaire Secrets" (Priceless because it's not out yet!)
Dan Henry's 2-page Mastermind funnel that did $150,000 in its first week with no email automation or paid traffic!
You'll also get his super high ticket messenger script that happens BEFORE the call, which resulted in a 100% close rate on the phone.
Included is also an hour training that walks you through the Mastermind funnel and exactly how to use it.  You'll discover what to put in it and how to promote it.
Plus, a breakdown of Dan's secret traffic source that you didn't know you already had, and how to leverage it!
Finally, you'll get the case study of how to transition from a $997 product to a $5,000 product. And how it dramatically increased sales, while eliminating virtually all refunds, chargebacks, and piracy!
Annie Grace's Bonus ($197 Value)
The Alcohol Experiment 30-Day Challenge of how you can free yourself from the shackles of addiction so you can get back to focusing on what matters!
Gabe Schillinger's Bonus! ($247 value)
You'll discover the Cart Closing Case Study which walks you through the exact same cart closing strategy Gabe used to generate 200k in ONE WEEK.
The Cold Email Hack which consistently generates tens of thousands of leads!
Total Bonuses Value = $14,652!
You get all this bonuses for FREE immediately you get your ticket to Funnel Hacking Live!
How Much Are Funnel Hacking Tickets
The Funnel Hacking Live cost $997 for the general ticket. However, there is a discount for bringing a partner.
If you'll love to go with your business partner you can get the ticket for your partner at the discount price of $797.
Yeap, $797!
But you what, it all comes with a 45days money-back guarantee. That a lot of days to change your mind if you want to.
Funnel Hacking Live Schedules & Dates
#1: Registration Day (September 22nd)
Plan to arrive on September 22nd as early as you can make it. This will allow you to have plenty of time to settle down and network with fellow attendees.
As you already know, EVENT is all about NETWORKING!
You wouldn't want to travel on Wednesday because you might get stuck or delayed at the airport and miss out on the first session.
#2: Official Party Begins
Funnel Hacking Live isn't just like any other boring marketing events; you'll feel the excitements all over your body as the blazing music set the tone!
The doors are opened at 12 pm with funnel hacking live team greeting and welcoming you with HIGH FIVE as you go to claim your seat.
Pros and Cons
Funnel hacking live review won't be complete without pros and cons. We all know nothing is all good! You just need to compare the pros and cons and see what out-do the other.
Let's take a look at the pros and cons of funnel hacking live
FHL Pros:
Network with other successful entrepreneurs
Build a business relationship
Priceless value
Scale your business with priceless information
Gain new friends
Get inspiration
FHL Cons
Can be costly
Could be stressful if not properly planned.
Funnel Hacking Live FAQs
Q1: Where Is The Venue For The Event?
The event will be hosted at the Gaylord Opryland: 2800 Opryland Drive, Nashville, TN 37214.
Q2: What Times Do I Need To Know About For Booking My Traveling?
These are what you need to know; event registration will commence on Tuesday, Jan 28 from 12:00 PM – 8:00 PM.
The actual event will conclude around 5:00 PM on Saturday, February 1st. Fly into Nashville International Airport (BNA). Its 15 minutes from the event venue.
Q3: Can Anyone Attend This Event?
Yes, if you want new working knowledge about sales funnel, start a business and want to learn from the very best. Then you need to come to the Funnel Hacking Live.
Q4: Can I Bring My Spouse Or A Guest?
Of course! However, because of the limited seat, everyone needs to buy a ticket. The prices for quest or companions are reduced though.
Q5: Can I Get A Refund If I Can't Attend?
You'll be able to get a refund 45Days prior to the event. So, you need to plan it carefully. And for transferring of tickets, it's not allowed.
Q6: What Should I Wear?
The dress code is usually casual; you can go with business casual. The meeting room will, however, be cool, so you can come along with a sweater, wrap, or an additional jacket.
Final Thoughts on Funnel Hacking Live 2021 review
Is Funnel Hacking Live worth your TIME, EFFORT & MONEY?
ABSOLUTELY!!! (YES)
It's a priceless highly valued event that happens only once in a year, and trust me, you don't want to miss it!
Here's a quick summary of everything;
Date: Sep 22nd – 25th  2021
Location: Olando Florida
Speakers: 15+ Speakers
Attendee: Approximately 4500
That's it on Funnel Hacking Live 2021! Are you going to show up?
Learn More