List of BEST PayPal Alternatives For Dropshipping
Looking for PayPal alternatives for dropshipping or for any of your online business can either mean it's not supported in your country or you've been frustrated by their strict measures.
True, PayPal can be monopolistic in nature which can be attributed to their reputation online. But that doesn't mean they are the only option available.
In fact, I'll be sharing 9 of these PayPal alternatives for your eCommerce business. Or any online business that requires you to receive payment online.
Trust me, there are a lot of reasons to seek a better PayPal alternative and lot's of people can testify to that. To start with, PayPal charges a higher fee on transactions compared to its competitors.
Also, they've been known for the frequent freezing of accounts for up to 6 months. While some might be able to get their funds back, some lose it forever with nothing to be done about it.
The fact that there are several other countries that are restricted from the full-functionality of PayPal is another thing to capitalize on.
So absolutely, there's should be room for PayPal alternatives for e-commerce entrepreneur trying to get ahead in their small business.
Although I'm not campaigning against PayPal, the alternatives and options available would interest you better.
So to your best interest, I've curated and tested the list of best PayPal alternatives for dropshipping that you can implement in your business.
Let's get started, shall we?
Best PayPal Alternatives for Dropshipping
Listed below are the eCommerce payment gateways that can fill the spot of PayPal for receiving payments in your online business. Let's explore them together.
#1: Stripe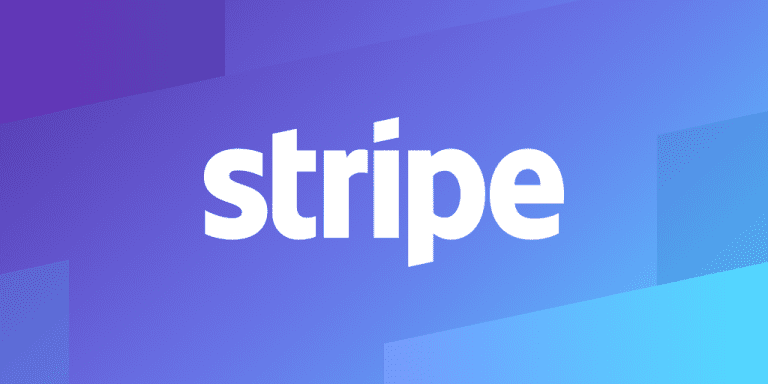 Stripe is one of the best PayPal alternatives for eCommerce or dropshipping to be precise. Stripe offers more flexibility than PayPal.
Intuitive and easy to use, Stripe payment gateway works just fine for any eCommerce businesses.
With their API, you can easily integrate Stripe with your dropshipping store. While the charges are similar to that of PayPal, the flexibility is the win for Stripe.
Stripe provides an interface for your customers to make payments with their credit cards right on your store without being redirected to a third-party site.
Also, integrating Stripe with Shopify stores is very much easy because there are guides to help you get it done.
However, Stripe isn't without a catch. And the deal here is the number of supported countries on Stripe.
Stripe supports a limited number of countries; the USA and a few other countries. This could be a great set back if you don't reside in any of the countries where Stripe works.
But a way around it is to set up your dropshipping business in the USA or any other supported countries and get a local bank account to integrate with your Stripe account.
Lastly, you would be needing a Payoneer card. The withdrawal process for Stripe can be pretty tricky.
You would need to get a Payoneer account and a card which you'll link to your Stripe account to. So whenever you want to withdraw from your Stripe account, you'll make use of your Payoneer card.
Stripe Pricing:
It's important you know that Stripe charges 2.9 percent of every transaction carried out on your website plus $0.30.
Pros
Transparent pricing system
Supports both Apple pay and Andriod
Real analytics dashboard
Automatic payments, minimal fees and ease to use
Support mobile payments
Accepts payment from people and companies across the globe
Cons
Delayed access to funds
Not available for merchants worldwide
Competitive payment processing costs
#2: Shopify Payments
Shopify payment is also one of the best PayPal alternatives out there, but just as the name suggests, it only works on the Shopify platform.
The Shopify payments make it easy for you as a Shopify merchant to manage all your transactions from a single Shopify dashboard.
This is actually going to be convenient if your store is being managed on a daily basis. From your dashboard, you can see your payout schedule, so you know when to expect your money in your bank account.
However, you do have to know that all payments from your customer stay 3days before they are been moved to your bank account. And 7days for merchants in Canada.
The best part about Shopify payment is the fact that you don't need to involve any third party payment system. You can easily accept credit card and debit cards directly on your Shopify store from your customers.
The downside to this however is that it only works on Shopify and in a few selected countries.
This means that even if you are on the Shopify platform, you might not be able to use it if your country is not supported by it.
Shopify Payment Pricing:
Basically, the Shopify plan starts with the Basic Plan of $29 per month and for credit card processing you should expect 2.9 percent plus $0.30.
Pros
Easy and Seamless integration
Support other payment providers
Removes extra transaction fees
Support Multicurrency
Convenient for eCommerce
Cons
Funds can be easily frozen
Chargeback
Not available Globally
T&C's Compliance
Limited option for non-card
#3: Payoneer
Apart from the fact that Payoneer is best for service providers and freelancers, Payoneer is also one of the best PayPal alternatives for eCommerce.
Payoneer supports a lot of countries and can be regarded as flexible when it comes to their solution.
It doesn't require API like Stripe. Everything is as simple as ABC to understand, plus reating an account is very simple too.
However, just like every other payment gateways, it isn't without a catch. And here's the catch, Payoneer is only best for retailers and drop shippers that use global marketplaces like Amazon and eBay.
Right from their trading dashboard on the global marketplace, they can easily withdraw their money into their Payoneer account.
In essence, if you're using a customized dropshipping store or platform like Shopify, you might find a hard time integrating Payoneer with your Shopify store.
A hard time because there's a solution and the solution requires using Stripe on your Shopify store and then linking your Payoneer card to your Stripe.
Other than this, Payoneer is a perfect alternative to PayPal because it supports nearly all the countries and charges less.
And where Payoneer beats the competition is that it can be easily integrated with other Payment gateways because they issue a debit card to withdraw from local bank ATMs.
Payoneer Pricing:
All payments received from other Payoneer users are all free of charge. For card transaction, they do charge 3 percent for credit cards and 1 percent fee on all eCheque transactions.
Pros
Support eCommerce marketplaces
Transfer to local currency
Add local currency account
Transactions in more than 200 countries possible
Fast cross-border money transfer
Cons
High spending card renewal fee
No 24/7 customer support
#4: 2Checkouts
2Checkouts is a payment integration that started with zero tolerance for dropshipping stores. And this was to protect their policy.
But now supports dropshipping (since the end of 2016) but they are guided with a strict policy. 2Checkouts manually review all the applications from stores to verify their products and the type of products.
So in essence, getting accepted into 2Checkouts as a dropshipping store owner isn't easy because of their strict policy.
2Checkouts go to the extent of confirming if the contact details on your store match the one you provided on your application. Also, they validate if your products have a high-risk of refunds.
Just like you guessed, handling refunds can be a pain in the butt for dropshippers running their store.
So to minimize the risk of high returns and refunds, 2Checkouts carry out thorough screening on submitted applications.
2Checkouts support nearly all the countries you can think of, including third-world countries. However, to withdraw your money from 2Checkouts, you can integrate it with Payoneer among many others.
Aside from using Payoneer to withdraw your payments, you can also receive payment via wire transfer and ACH.
Finally, where 2Checkouts shines is in its integration with over 120 carts including Shopify, Wix, Ecwid, and many others.
This means that you can integrate 2Checkouts with your dropshipping store built on Shopify.
2Checkout Pricing:
Transaction fee on 2Checkout is 2.9 percent plus $0.3. Their pricing plan comes in 3 plan depending on the need of your business.
Pros
Flat-rate pricing
Month-to-month agreement
Ideal for international merchants
Supports several card payments
Fast payment delivery
Support major eCommerce store
Cons
Strict measure
Selective when it comes to high-risk product
Can withhold your funds
#5: Authorize.net
Authorize.net is also one of the best PayPal alternatives that you can consider for your online business. It's a solution offered by the popular VISA.
Although not as popular and widely-known as most of the payment options on the list, it's one of the best options out there.
The payment gateway is restricted to a few countries though, but to be exact, Authorize.net operates in over 33 countries.
Authorize.net allows your customers to make payment with their credit cards just like Stripe.
If you're using a Woocommece store, then you'll get the best of Authorize.net. Finally, aside from the limitations of Authorize.net in some countries, it is a perfect alternative to PayPal.
And where they make a good deal is their transaction fee.
However, Authorize.net isn't a direct payment gateway. It serves as a plug to connect your store with other payment gateways like Apple Pay, PayPal, and VISA checkout.
In essence, Authorize.net makes it easy to offer different payment options for your customers. And here's the best part, you can do more than just accepting payment on your dropshipping store or small business.
They offers other payment solutions like mobile payments, virtual points on sale, phone payments, and many more.
Authorize.net Pricing:
Authorize.net charge a standard transaction fee of 2.9 percent plus $0.30 on every successful transaction on your website. However, their actual pricing for gateway fee on your store starts from $25 per month.
Pros
Intuitive User interface
Highly secure payment gateway
Support multiple currencies
Month-to-month billing
No long-term contracts
Support multiple payment solutions
Cons
High flat-rate pricing
Its comes with a high fee on chargeback
$25 monthly fee on the gateway usage
#6: Google Pay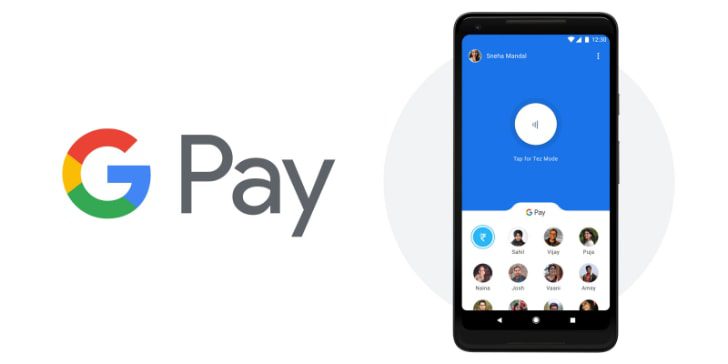 Google Pay is one of the best payment solutions for businesses, being a service offered by the big Google. Google Pay makes it easy to receive payments from customers in your store.
Formerly known as Android Pay, Google Pay provides a payment solution for both businesses and consumers. With the future in mind, Google Pay integrates better for easy mobile payment for apps, on the website, and in-store.
Providing a free payment solution alongside zero transaction fees, Google Pay is absolutely a good deal. Plus, Google checkout forms are simple and straightforward.
With fewer clicks to make the purchase, it increases sales. Customers already have their information with Google pay, so there isn't any long list of information to be filled which makes Google Pay a better great addition to your payment options.
And yes, addition, because Google Pay only works in a restricted number of countries. Google Pay only works with a handful of countries.
And the majority of third-world countries are not yet supported. And not just that, Google Pay only pops on your store when a consumer is browsing using an Android phone.
This means that only Android phone users can see the Google pay option and also utilize it. This is a disadvantage on their side but isn't a reason not to implement it in your store.
Because, the more payment options you provide your customers, the more comfortable they become when shopping on your dropshipping store.
So you can consider Google Pay as an additional payment option for your customers because they only target Android users from selected countries.
Also, for dropshipping stores using eCommerce Platforms like Shopify and BigCommerce, Google Pay supports the easy implementation of their payment solution in your store.
Google Pay Supported Countries
:
If your business is based in the supported countries listed below, then you should be fine with Google Pay:
Australia, Belgium, Brazil, Canada, Chile, Croatia, Czech Republic, Denmark, Finland, France, Germany, Hong Kong

India, Ireland, Italy, Japan, New Zealand, Norway, Poland, Russia, Singapore, Slovakia, Spain, Sweden, Switzerland

Taiwan, Ukraine, United Arab Emirates, United Kingdom, and the United States.
If your country is not supported, you can try out the other PayPal alternatives. Most of the time, third-world countries are always at a disadvantage.
Google Pay Pricing:
For Google pay, their transaction price is slightly different from the rest of the payment gateways. They charge 2.9 percent for all transaction with credit cards, then debits card and bank transfers are free of charge.
Pros
Enhance security system
Makes payment very flexible
Fast payment delivery
With Google Pay, you can accept both online and in-person
Cons
Not available in all countries
Limited to Andriod
#7: Apple Pay
Just the same way we have Google Pay for Android users, Apple Pay is for Apple users. Apple Pay is also one of the best payment gateways for dropshipping and e-commerce stores.
And with the rise of iOS users, Apple pay will make a great addition to your store.
Implementing the payment gateway on your store will give your customers the privilege of paying for products using their credit cards, debit cards, VISA, American Express, and many others.
However, it isn't without a restriction. Using Apple pay on the web will only be valid if your customers are using the Safari browser.
Needless to say, Apple Pay doesn't work on Android gadgets just the same way Google Pay doesn't work on iOS.
And looking into the supported countries, Apple Pay only supports a handful of countries too.
Apple Pay Pricing:
With Apple Pay, they don't charge merchants fees to accept the payment method. You typically pay transaction fees as you would on any other credit and debit sales.
Pros
Easy methods of payment
Convenience
Flexibility
Cons
Not all merchants support Apple and Android Pay
At the mercy of the software
#8: Skrill
Skrill is the real deal with a lot to offer eCommerce businesses owners or basically anyone selling online. To start with, Skrill has a global reach and supports over 100+ countries.
Although about 39 countries are left out from the list of countries Skrill supports, Skrill still has a better reach compared to most other gateways.
Skrill has made its online payment gateway simple and easy to use by partnering with shopping cart companies and e-commerce platforms.
Needless to say, this is priceless and offers a better solution to dropshippers.
Among many tools, Skrill is a partner of Magento, WooCommerce, Shopify, BigCommerce, and many other e-commerce platforms and shopping carts.
And if that doesn't pick your interest, their flexible payment gateway integration will, here's why.
Skrill gives you access to over 100 local payment methods and Currencies. With this feature, your customers can use a local payment method to pay for your store.
Their mobile checkout isn't bad either. But before you jump on the wagon, you might want to have a look at the non-supported countries:
Afghanistan, Angola, Barbados, Benin, Burkina Faso, Cape Verde, Comoros, Crimea, Cuba, Djibouti, Eritrea, Faroe Islands, French Polynesia, Gambia, Greenland, Grenada, Guadeloupe, Guyana, Iran, Iraq, Japan, Kyrgyzstan, Lao People's Democratic Republic, Libya, Macao, Martinique Namibia, New Caledonia, Niger, North Korea, Palau, Reunion, Samoa, Sudan (North and South), Suriname, Syria, Tajikistan, Togo, and Turkmenistan.
If your country is not on the list, then you can count yourself lucky.
Overall, Skrill is a good and above-the-average PayPal alternative for dropshippers.
Skrill Pricing:
For Skrill transaction fee, they charge 1.45 percent on every processed transaction plus $0.50 to send and receive funds. However, withdrawing funds to your bank account is free of charge.
Pros
Skrill is available worldwide
High security and strong user protection
E-wallet solution
Cons
The transaction fee for currency conversion is usually high
Support may be slow
#9: WePay
While the majority of the alternatives offer a consumer solution alongside their merchant solution, WePay focuses strictly on platforms.
WePay is strictly a payment gateway that provides API's for platforms to use on their website.
Since its establishment in 2008, WePay has processed payment worth over $1.4 trillion in annual payments.
Built for Saas and eCommerce brands, WePay is absolutely a good fit for the dropshipping business. However, WePay offers a lesser number of payment options for their users.
While on most occasions, integrating a payment gateway API to your store is tricky and overwhelming, the same isn't true for WePay.
WePay API has been modified and simplified making it easy to implement in your store. So WePay can be a better choice aside from the country limitations it comes along with.
WePay Pricing:
WePay charges a transaction fee of 2.9 percent plus $0.30 on every payment processed via card transaction. For ACH payments, they charge 1 percent plus $0.30
Pros
Flexible API
Support several payment methods
Cons
No in-store card processing
Which is the Best Payment Gateway for Dropshipping?
Picking the best payment gateway for dropshipping is very tricky. And the best payment gateway might not be the most suitable for your business. So the best thing to do is to pick the most suitable one for your dropshipping store.
And to do that, you need to look at the nature of your dropshipping store, the target audience, and the country you're base.
Because most of the payment gateways have different countries in which they support.
So by all means, you'd want to ensure that the payment gateway is fully supported in your country.
Also, you want to make sure the payment gateway you're settling down for is supported in your targeted audience country.
Another deciding factor is the transaction fees. Although this might not seem like a reason to abandon a payment gateway.
But it is if your dropshipping store is thriving, a per cent saved off the transaction fee could be a good monthly income for you.
Conclusion
When looking for the best PayPal alternative for your dropshipping store, you don't have to go too far before you find one.
There you have my list of the best PayPal alternatives for dropshipping. You need to consider the focus country and your focus market to know which is best for you.
So, what are your thoughts on this? Do you have any experience with using any of the above alternatives?
I would love to hear from you below.
Learn More