30+ Best Dropshipping Plugins for WordPress 2023 [Free & Paid]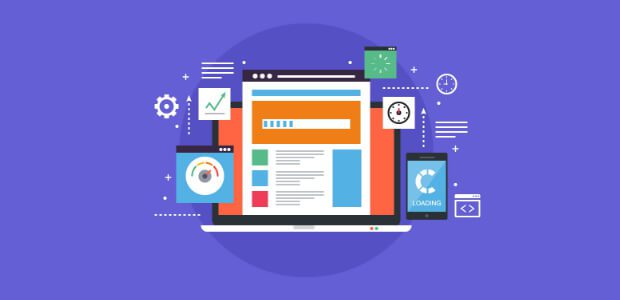 In this post, I'll talk about the best dropshipping plugin for WordPress or WooCommerce that could really help your dropshipping business.
Equally as the marketing services and promo tool add-ons to enhance your dropshipping business for maximum ROI.
I've always thought of dropshipping as a sideline income because this stuff could really make you some extra cash. Most especially when it's completely automated.
I'll be straight with you; if you want to make serious money from drop shipping! Trust me, you going to need a lot more than your dropshipping store.
The easiest part is setting up your dropshipping store. Converting your visitor into what you want them to be is where you need to spend most of your time.
The number one secret of every successful drop shipper is the resources, plugins, and strategy they use in running their business.
Your chances of making a 100% return on your investment are limitless. This is if you have a detailed plan, strategy (selling through sales funnel) and of course the right dropshipping plugins and tools.
You can do as much as you want with this dropshipping plugins:
Automate your product sales
Cross-sell
Use psychology principles to attract sale e.g. coupon code, product discount, urgency etc.
And many more.
Luckily for us, WordPress/WooCommerce offers the best freedom for customization. This means you can have any plugin for any creativity you can think of.
Which bring us our hand-picked best dropshipping plugins for WordPress/WooCommerce to optimize your store.
30+ Best WordPress Dropshipping Plugins and Marketing Tools
As promised, below are the best dropshipping plugin for WordPress and promo tools that can help your dropshipping business.
#1. AliDropship Plugin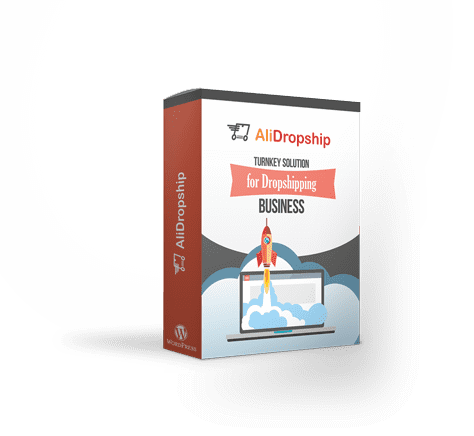 When it comes to AliExpress dropshipping, your #1 best dropshipping plugin is AliDropship. This is the best dropshipping plugin for WordPress sites that wants to integrate with AliExpress.
They have all the kind of cool features you can think of. The plugin allows you to make extra money with AliExpress affiliate program alongside every product sold on your store.
The dropshipping process on your store is completely automated and you have the ability to import and sell unlimited numbers of products.
Equally amazing about this plugin is that there's no cap to the numbers of products you can fulfil with the plugin.
AliDropship is the only dropshipping plugin that gives you 100% ownership after you've purchased it for a one-time fee of $89.00.
Every other dropshipping plugin runs a recurring fee, which means you'll have to pay a monthly fee to access them every month.
Finally, the plugin is more of a standalone WordPress plugin that transforms your WordPress site into an e-commerce website.
With the default AliDropship plugin, you don't need to install WooCommerce before you start selling your products.
#2. Spocket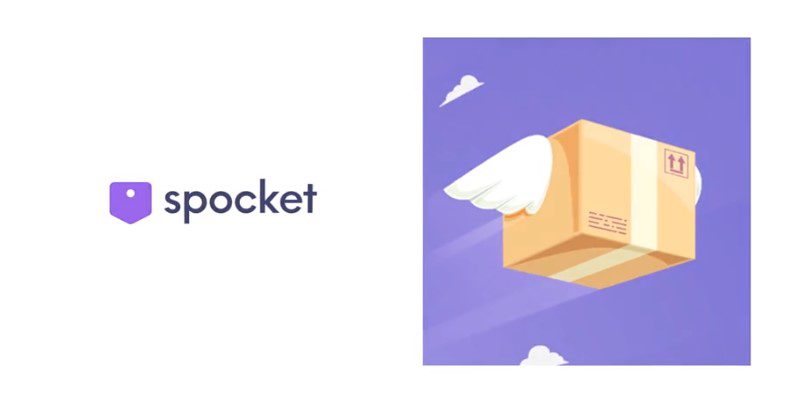 Spocket is also one of the best dropshipping plugins for WooCommerce that allows you to start a dropshipping business with supplier base in the US and EU.
What's unique about the Spocket WooCommerce Dropshipping plugin is the fact that you get to enjoy 2-5 days shipping delivery from suppliers all around the world.
With Spocket, you can automate your entire dropshipping business from importing of products to fulfilling of orders. They have tens of thousands of products to select and import to your store across the Spocket market place.
They also have suppliers in the EU and US, this means, if you're planning to sell to the US you can choose to import products from US supplier and vice versa.
Finally, they have a free plan that lets you import up to 25 products for free to test the platform. After this, you can choose one of their premium plans.
#3. AliDropship Woo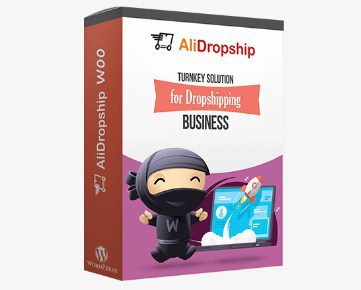 The AliDropship Woo is the WooCommerce version of AliDropship that transform your WordPress site into an e-commerce store. The Woo version works with the pre-install WooCommerce plugin.
The plugin allows seamless importation of products automatically from AliExpress into your WooCommerce store. AliDropship Woo practically does everything the default WordPress plugin does with AliExpress.
Even the market analysis points out the fact that the Alidropship Woo Plugin is the most advanced solution for WooCommerce. The plugin works so gracefully that it makes dropshipping an easy business.
As soon as your website receives an order the plugin automatically visit AliExpress with your customer's data. All you need do is click the 'Pay Now' button to confirm your purchase. Thus, giving you a stress-free business.
#4. WooDropship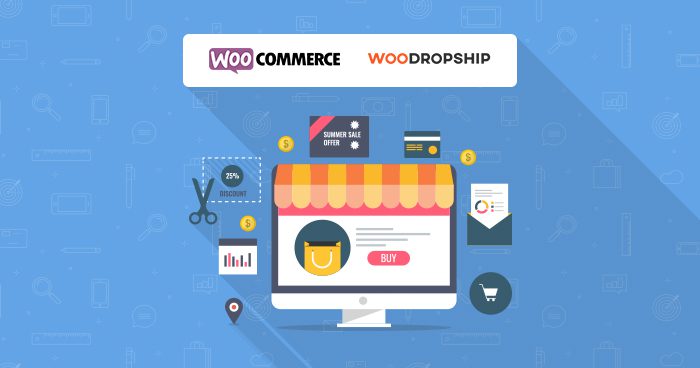 WooDropship is a WooCommerce dropshipping plugin very similar to AliDropship Woo. The WooDropship plugin connects your site with AliExpress and gives you the ability to import and fulfil products with just a single click.
Unlike AliDropship, WooDropship is a SAAS (Software as a service) tool. This means you'll be placed on a monthly recurring fee to keep using their service.
However, they do offer a 7day free trial with limited features to test out the plugin. If you want full access, you'll need to subscribe to their highest plan of $49/month.
The 7day trial allows you to fulfil 10 orders while the basic plan allows up to 100 orders fulfilment with AliExpress.
Download Plugin
#5. Dropship.Me


DropshipMe is a WordPress/WooCommerce dropshipping plugin that gives you access to curated products. With DropshipMe you can easily import winning products from AliExpress.
Normally, you'll need to edit product description imported with products from AliExpress, but with DropshipMe that's already done for you.
The plugin also gives you the ability to import reviews from AliExpress alongside the products you've imported.
However, the plugin is not a standalone plugin you'll need AliDropship Plugin alongside DropshipMe to be able to fulfil orders.
#6. YouDroop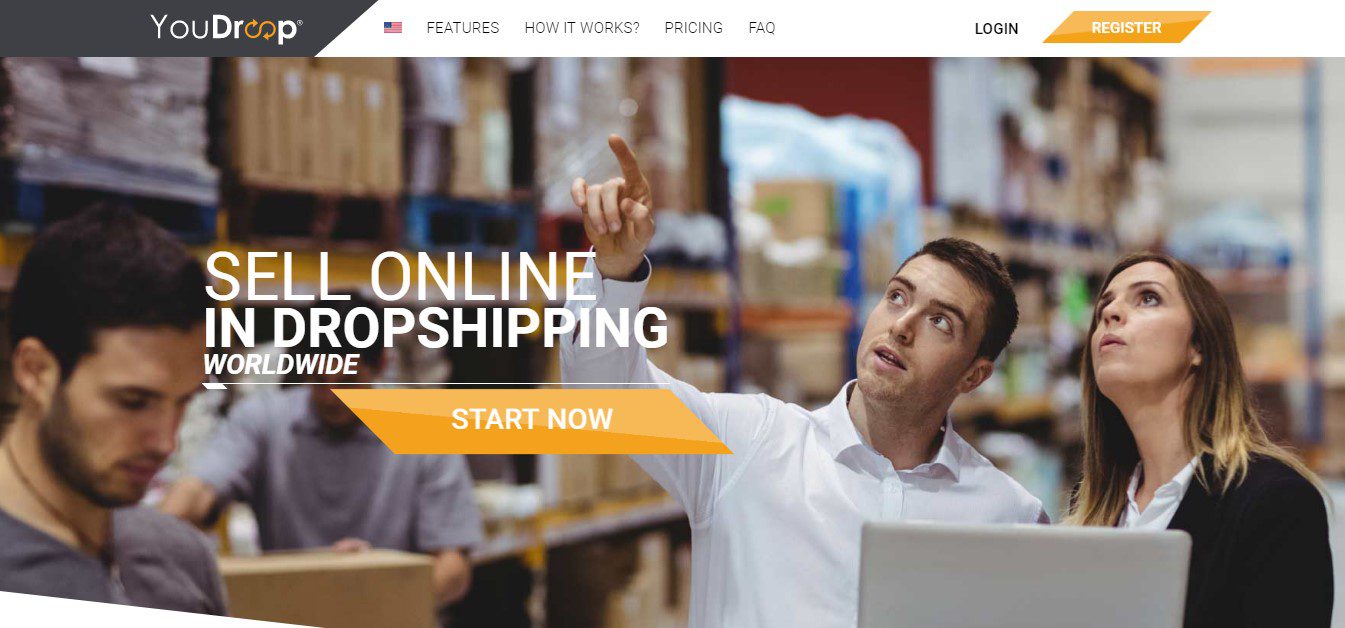 YouDroop is another plugin for dropshipping. The plugin allows you to connect with several drop-shippers via your WooCommerce store.
Basically, it's a B2B marketplace that connects suppliers and retailers with dropshipping. They have a WooCommerce plugin that makes it easy on the Woo platform.
Various suppliers publish their products on YouDroop while dropshippers using the platform import their product choice to their WooCommerce website.
The membership plan is monthly recurring and it quite expensive compared to other dropshipping plugins for WordPress/WooCommerce.
Download Plugin
#7. Dropified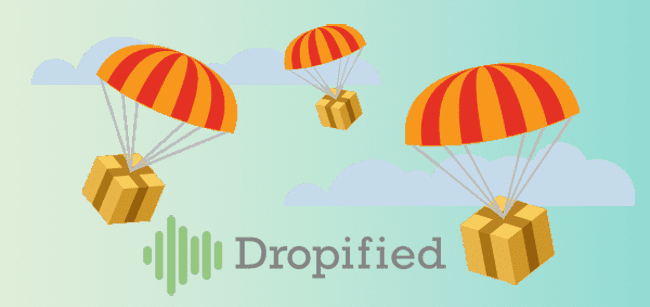 Dropified is also one of the best dropshipping plugin for WooCommerce. This plugin works similarly like AliDropship.
It allows you to have an automated store with AliExpress and automate the procedure from product import to fulfilment.
Price and product update are automatic, so you don't have to worry if a product is going out of stock or not. All products are sync with your website.
It comes with a 14Days free trial and it cost $47/month for the basic plan while it cost $127/month for the premier plan.
However, one of its features is that it allows you to source for products from various websites other than AliExpress. from Esty to various other websites.
Download Plugin
#8. Dropshix
Dropshix is a WooCommerce dropshipping plugin that allows you to import products from AliExpress, Amazon US, Banggood and Adihara.
It has a chrome extension like AliDropship and WooDropship. The Chrome extension gives you the ability to select products directly from the source store websites.
It also comes with a dashboard to monitor and track every part of your business from product analytics to product tracking.
It has a monthly recurring plan and also comes with a free plan that's very limited. Using the free plan allows you to sell just 15 products.
Download Plugin
#9. My Suppliers
Also one of the best dropshipping plugin for WordPress, this plugin allows you to get a full list of the AliExpress dropshipping suppliers you're working with. With the help of the plugin, you'll be able to collect and analyze data about your suppliers on AliExpress.
You can easily get to see which sellers do most in your business growth and build your business upon every carefully tracked data
My suppliers' plugin is not a standalone dropshipping plugin. It's one of the AliDropship add-ons for their default WordPress dropshipping plugin.
With this plugin, you'll be able to avoid not so good suppliers on AliExpress and have the majority of your products sourced from the good ones.
Download Plugin
#10. AliShipping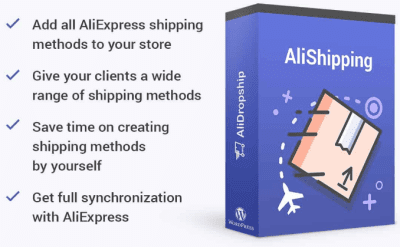 The AliShipping is an excellent dropshipping plugin that works with AliExpress. The plugin allows you to easily import and customize all possible AliExpress shipping methods to your online store.
With AliShipping you can forget about manually adding shipping methods to your dropshipping store as you can now do it with a push of a button.
This will allow you to satisfy your customers and boost their confidence. It's a hassle-free way to sell more products online.
However, it doesn't fulfil orders on its own but rather an add-on to your initial dropshipping plugin just like the previous plugin.
Download Plugin
#11. ShopMaster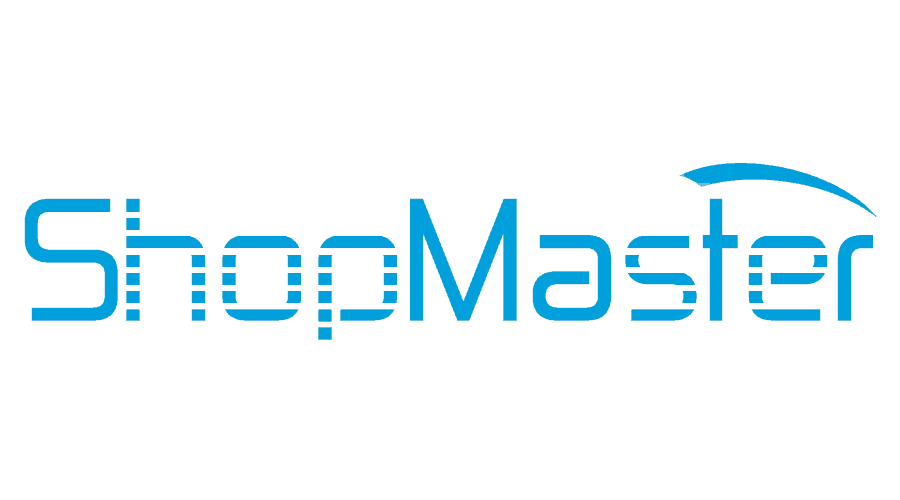 Shopmaster is not a plugin per se but works with the WooCommerce plugin. In other to use ShopMaster you'll need to have WooCommerce pre-installed already on your site.
Just like every other dropshipping tool, ShopMaster integrates your dropshipping website with several Chinese websites and allows you to import with one click button.
However, the auto-order fulfilment only works with AliExpress while others are done manually through copy and paste. As I said, it's not a plugin but works with WooCommerce plugin.
You'll need to sign up on their website to be able to use their service and also connect your WooCommerce store via API keys.
#12. Ezusy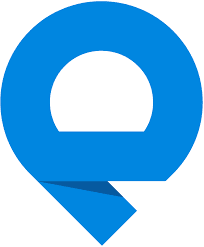 Ezusy is quite similar to ShopMaster which means you need to create an account with them and connect to your WooCommerce store.
Just like the rest of the plugin it allows you to easily search and import products to your store and at the same time fulfil orders with a one-click order button.
Ezusy has three paid plan which is recurring. However, they all give you access to all its features, the only difference in the plans is the numbers of products you can import and fulfil.
Download Plugin
#13. Ali2Woo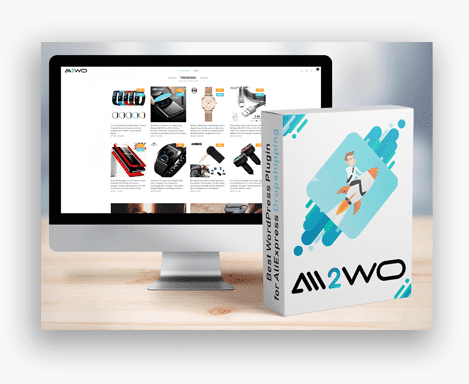 Ali2Woo is also a dropshipping plugin for WooCommerce that allows you to integrate your WooCommerce store with AliExpress.
Just like AliDropship, the plugin also allows you to earn extra income with AliExpress affiliate program alongside every product sold.
Ali2Woo has a cap of 1000 products that can be imported from AliExpress. If you wish to import more you'll need to contact support.
Ali2Woo start from $25.00/month while the highest plan is $230.00 on a monthly basis.
Those are currently the top handpicked plugins for starting a dropshipping business with WordPress. Most of them can get you started in the best way.

However, my personal recommendation is AliDropship, and it's currently the only dropshipping plugin that gives you 100% ownership for a one-time fee.

Even interesting about AliDropship is that, they have several free themes & plugins to optimize your store for more conversion.

Once you have the default AliDropship plugin you can use either of their free or premium themes and plugins.  
Best Dropshipping Plugins for Your Store Optimization (AliDropship Add-ons)
These are WordPress plugins specifically built for dropshipping optimization. They come in a different promotional angle that can be very beneficiary to your dropshipping business.
Now, let's take a look at them one at a time.
#14. Social Rabbit Plugin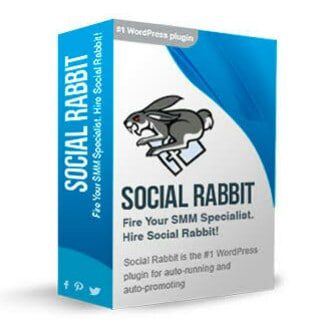 The Social Rabbit plugin is a WordPress Plugin that promotes your website on social media automatically. You just have to set up a template for it and it runs according to it.
When it comes to e-commerce the social media platform plays a vital role in the success of your business. Therefore, you need to engage them as much as you can.
The Rabbit Plugin allows you to enjoy automatic human-like posting, following and commenting of your account across several social media platforms.
The plugin automatically promotes your website on popular social networks like Facebook, Pinterest, Instagram, and Twitter.
One thing is guaranteed with the rabbit plugin which is stable organic traffic leading to conversion on your website. It gives you a hassle-free promotion of your social networks accounts on a 24/7 basis.
#15. Recent Sales Pop-Up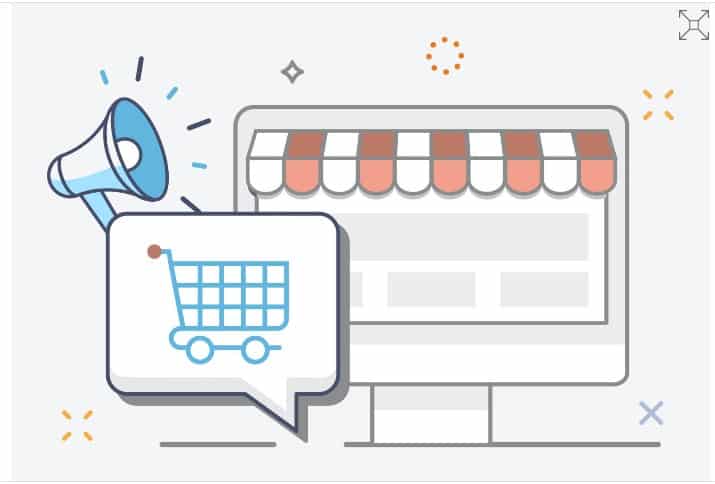 The sales Pop-up works by giving your online store the traditional brick and mortar feelings. It does this by showing the evidence that there are many happy customers already buying your products.
Furthermore, your store will be humanized and valuable trust will be built. This will thereby increase customer engagement and visitors are likely going to be converted into buyers.
Recent sale pop-up is highly recommended for new stores which are still growing sales and traffic. This will help to build a busy atmosphere around your store.
Download Plugin
#16. Abandoned Cart Plugin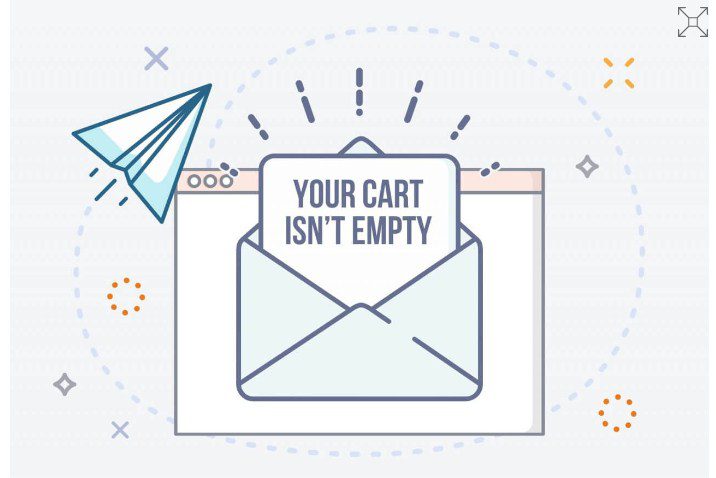 The abandoned cart add-on gets the details of your potential customers. This is done to later forward email notifications to remind and encourage them to come back to your store.
It's a powerful call to action tool that aimed at recovering back your considered lost customers or revenue.
In fact, research shows that 67% of online shopping carts are abandoned before the customer complete sale.
Automating abandoned cart workflows makes it easier for online sellers to reconnect with customers who left their shopping carts to recapture sale.
Also, you should know it's a free dropshipping plugin for WooCommerce and offers greater value for the success of your business.
Download Plugin
#17. Countdown Timer Plugin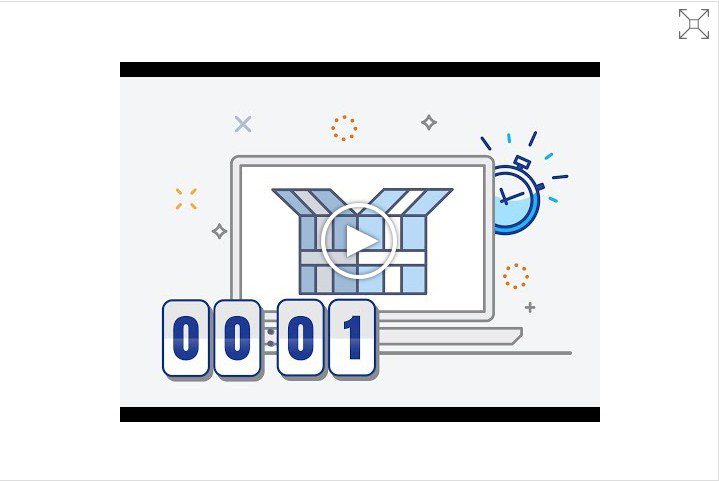 The Countdown Timer Add-on is a promotional tool that helps to create urgency and scarcity in every possible way.
Normally, customers tend to delay buying because why should they, if they don't have to? But with the help of the Countdown Timer, you can persuade your customers that the best time to buy is now before it's too late.
Also, the timer will create a strong sense of urgency and scarcity on your online store. Thus, turning 80% of your potential buyers into an active buyer.
Download Plugin
#18. Facebook Business Plugin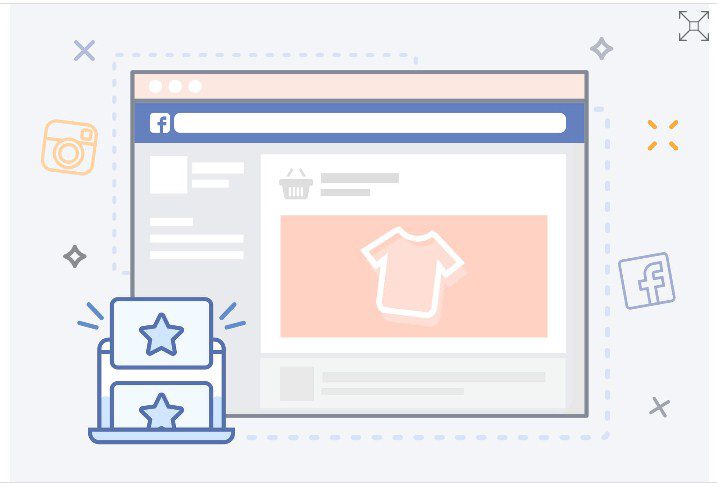 The Facebook business plugin is designed to synchronize your website with the Facebook product catalogue. This will allow your promotion experience to be as smooth as possible.
The best place to sell and showcase your product is where everybody spends most of their time. Which is Facebook and Instagram.
Thus, marketing your product on Facebook will help build a lasting relationship with people that matter to your product. And most importantly increase sales for your online store.
Download Plugin
#19.  Google Merchant
Google shopping previously known as Google product search was invented by Craig Nevill-Manning for showcasing your products across Google search.
This is to allow Google users to search for products online across different shopping website and compare prices between different vendors via the search results.
This plugin is a powerful online tool that allows you to upload your product catalog to Google.
It makes your store products available for Google shopping or shopping ads and other Google services. Simply put, you can call it a place where your product feed lives.
Download Plugin
#20. Single Product Promo Page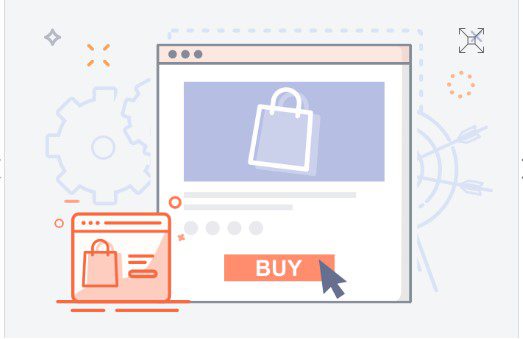 Having a standalone landing page on your store is a great way to showcase a particular product for promotion. This won't allow distraction whenever a visitor visits the product page.
It helps to easily grab your customer attention whenever they visit your store and help you increase your store conversion.
The single product promo page includes everything about the product. It includes the picture gallery, item price, delivery cost and the 'add to cart' button.
Below the page is the product description, customer reviews, payment methods, shipping term etc. It includes everything you need to market a product on a single page and the add-on is free.
Download Plugin
#21. Urgency Plugin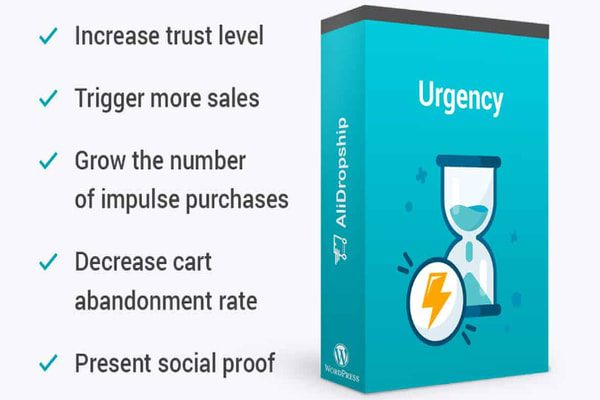 Urgency plugin is a nice tool that helps motivate your traffic to buy immediately without any further delay.
It's a 3-in-1 tool that includes – a cart timer, trust badges and social proof. This all work together to let you enjoy maximum conversion on your store.
You can display the number of people who added a product to cart in other to inspire confidence in your buyers. These numbers can be either real or random depending on your preferences.
Your customers will see that people like the products and will be more likely to buy from your store.
Download Plugin
#22. Review Page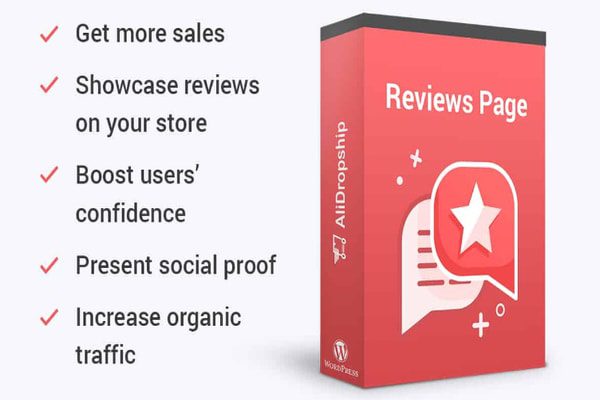 The review page plugin is a powerful add-on that helps to add reviews to your website in other to increase your sales.
We all love reading products review before we finally take action and so does your customers before they will buy from you.
The review page allows you to collect photo reviews and social testimonial to build trust and boost your store profit.
This is a powerful tool because customers trust product review from previous customers much more than the seller's promise.
Download Plugin
#23. Promo Banner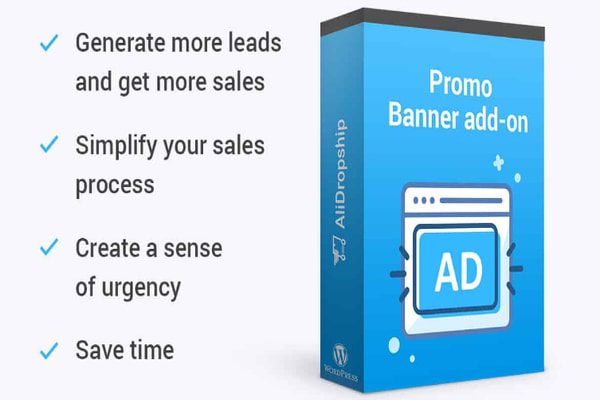 The promo banner plugin helps you to create a professionally designed banner that will radically increase your store clicks and conversion.
It comes with a simple interface that's easy to use. All you need do is simply install the plugin and become a banner wizard creator.
It allows you to have more sales from the traffic you have already and new ones by creating a sense of urgency on your store.
Download Plugin
#24. Upsell
The upsell plugin allows you to triple your sales with catchy and complementary products based on your customer's taste.
It encourages your customers to buy more products from your sales and make them happy with each of the products they've gotten.
When a customer wants to buy a product, the plugin offers he or she and enticing complimentary product that he's likely going to buy.
Thus, making as much as possible with every single customer on your store.
Download Plugin
#25. GA Enhanced Ecommerce

The Google Analytic enhanced for e-commerce is a free AliDropship add-on and one of the best dropshipping plugin for WooCommerce that let you understand which product sells well.
It gives you the breakdown of what item are best adapted for your customer's needs.
The plugin allows you to understand whether the desktop or mobile version of your store sees the highest number of sales and know how to optimize for more sales.
Free WordPress dropshipping plugin to enjoy easy access to store reports and optimize your sales.
Download Plugin
Best Custom Services for Your WordPress/WooCommerce Drop Shipping Store
Chances are you're going to need help with your dropshipping business, this could be around website set up or store promotion. It could even be a general review of your website to see if you're ready to start selling.
Whichever the case may be, I've listed a few service assistants you can get for the development of your WordPress drop shipping business. Let's have a look at them:
#26. Marketing Service Bundle
No one likes wasting money on adverts that don't convert. Its true promotion can be expensive if you're not getting it right.
This will only cost you more and more instead of the intended profits.  However, what if everything is completely handled for you?
You don't have to worry about trial and error again since they'll be completely handled by a marketing specialist.
The marketing service bundle include:
A comprehensive review of your dropshipping store
Great Advertising service
Email marketing setup
If you're focused on driving more sales to your store, then you need to check out the marketing service bundle.
Order Service
#27. SEO Starter Pack
SEO is needed for long term value of any e-commerce website. It allows you to gain more organic traffic and boost more sales for your business.
The SEO starter pack includes SEO-friendly articles for blogs on your store or even your homepage. It also comes with diversified backlinks to rank your website higher.
An SEO optimize store will allow Google to index your website faster and equally allows internet users to find your store quicker.
Order Service
#28. Promo Video Creation
Video marketing is considered the best advert that converts well and the fact is they are still under-utilized. A quality video allows you to easily drive more traffic to your store.
Besides that, it's a means to easily connect with your buyer's emotion, increase their level of trust towards your store and invariably boost your store sales.
Every store owner that wants to take their business to the next level should start investing in Promo Video. This is because it's a highly effective way of promoting your store online.
Order Service
#29. Facebook & Instagram Ads
This is a service that saves you time and supposed wasted money for optimizing your ad delivery to get in front of the right audience.
Many drop shipping beginners often face more challenges with Facebook ads. Most especially when it comes to reaching the right target and setting up the entire campaign.
This is why it's advisable to get professional assistance and stop wasting money on Facebook ads that do not convert.
Order Service
#30. Email Marketing Set-Up
Email marketing is a powerful method to increase your dropshipping sales. However, only a few are still taking advantage of it because most don't know how to set it up.
The number one thing that makes email marketing unique compared to other marketing methods like social media and SEO is that fact that you have a direct line to your audience.
You can easily connect with them for free and this can be completely done on full automation. Thus, saving you time to do other stuff that matters.
The Package includes unique and compelling promo emails, custom email templates and guides.
Order Service
#31. Dropshipping Store Review
Having a thorough review of your dropshipping store before you start running adverts could just be what you need.
This service will get your store reviewed by experienced drop shipping experts and show you a recommendation for improvement.
In addition, you'll get tips and suggestion as well as recommendations on store appearance and future improvement plan.
Order Service
#32. Turnkey Custom Store
Finally, the turnkey custom store is a ready-made dropshipping website. It's a complete done for you package that includes everything you need to start a successful dropshipping business.
It comes with various niche research done for you with a premium domain name and several promotional packages to get you started.
Here are over 10 niches ideas for turnkey online store business to give you an idea of what you're getting with the service.
Conclusion on Our Best Dropshipping Plugins For WordPress
Dropshipping is far increasing day by day. What will place you ahead of your competition are your gadgets.  Thanks to technology and various plugins, you can now easily equip your business.
While you're at it, set a detailed plan and strategy for making most of your business and get help where needed. At times a touch from an expert might just be what your business needs.
Therefore, investing some money in a good WordPress developer can save you some time and help you make the most out of your dropshipping store. 
You can explain your needs and expectations, and a professional will decide on the perfect plugins for your website and install them properly. Check out this guide on how to find a WordPress developer to help you in the process.
So, that's it on the best dropshipping plugins for WooCommerce and it's over to you now!
Which of these plugins are you currently using and what's your experience so far? If you haven't any yet, which of these plugins would you prefer?
Let me hear you thought on this through the comment section.