Kartra vs Teachable: Best Platform to Launch Your Course?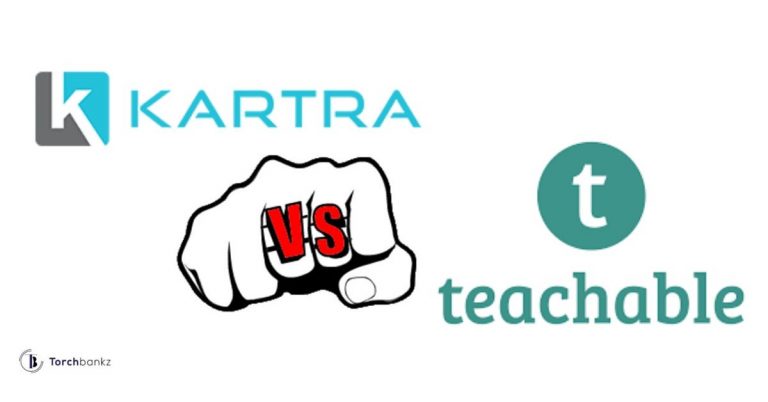 In today's post, I'll be doing a quick Kartra vs Teachable review on what's the ideal platform to sell your course online.
I don't need to stress the importance of creating a digital course because I believe you already know how lucrative it can be.
There have been several success stories on course creation and I recently did a review on Kevin David's Digital Course secret.
This is the same guy that pulled over $1million selling courses online.
I mean… 1million USD!!!
It's not too late to have your cake share though, and I believe it's part of the reason I'm having this conversation with you.
So, what's it going to be, Kartra or Teachable?
Don't worry; I'll help you make an informed decision about the two platforms by the time you're done with this article.
Teachable makes it easy to start selling your course online with their user-friendly and beautiful website and so does Kartra.
However, having a beautiful website isn't enough to make you successful in your online business. You have to take into consideration:
your marketing channel
Integrations
Sales/landing pages
Campaigns
Sales copy
Etc…
These and more are what could really make your business stand out because none of both platforms is going to sell your product for you.
It's going to be your sole responsibility!
Which exactly is the more reason you have to take a closer look before making your choice.
Let's get started, shall we?
Kartra vs Teachable
Below is what I'll be covering in this post
What Is Kartra
Overview of Kartra
What is Teachable
Kartra vs Teachable Compared Features
Kartra Pricing
Teachable Pricing
Final Thoughts
Now, let's take it one at a time!
What Is Kartra
Frankly speaking, I can't give it a name but I can call it a robust combination of marketing tool needed to host your course and sell any other type of products. Be it digital or e-commerce products.
At Kartra, selling your course is just one of the features available on the platform. It includes every other detail and tools you'll ever need to turn your business to CASH.
Name it! Be it:
Sales Funnels
Email Swipes
Done for You Funnels
HelpDesk
Autoresponder
Membership sites
Webinars
Video hosting
Marketing template
Payment gateway etc.?
The best part?
It's all integrated together inside one dashboard!
Overview of Kartra
Kartra was actually created by Mike Filsaime and Andy Jenkins, two well-known internet marketers in 2018.
These are the same guys behind the popular webinar software; WebinarJam and EverWebinar which was founded under the same company as Kartra. (Genesis Digital LLC)
Since Kartra inception, this platform has provided success to thousands of business worldwide. Giving each business owners the ability to create, launch, scale and monitor their business inside one platform without paying an additional fee.
What is Teachable?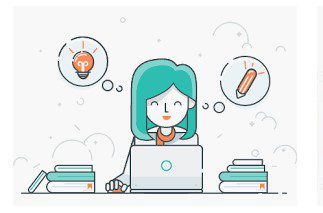 No doubt about it, Teachable is actually one of the biggest platforms for online course creation with over 175,000 courses launched.
So, basically, Teachable is a learning management system for instructors, teachers and various kinds of individual that want to sell their course online.
They started way back in 2014 and have helped hundreds of thousands of individuals sell their course online successfully.
Their main goal is to make it hassle-free for any individual to monetize their skills and hobbies while helping people in the process.
And yes!
You don't have to have any skills in web development or coding nor stressing yourself with payment processors.
They try as much as possible to make everything you need to sell your course available at your disposal. Plus, they also have a training program to walk you through.
As you can see, they really know their stuff when it comes to selling course successfully. However, is that all to it?
Let's compare the features and see how they fair with Kartra!
Kartra vs Teachable Compared Features
I'll go over the features starting with Teachable and see how they fair compared to the other tool for selling online courses.
Teachable Features
Below are the basic features you should expect while using teachable to create your online course.
#1: Customization
Teachable allows you to customize every bit of page while creating your course. You can either use your existing website if you have one or create new pages on Teachable.
While creating your course you can add video, text, audio, images, and PDF file. It also gives you the option to easily import content directly from your Google Drive account, Dropbox or OneDrive.
With Teachable drag and drop features, you can edit an existing page or create a new one from scratch that's fully responsive on all device.
This way, your student can view your content from computers, tablet and from all their smartphones easily and conveniently.
Finally, you can use your existing domain with Teachable or simply use their free domain. (Yourcourse.teachable.com), it could even be your website subdomain.
Whichever it is, Teachable makes it easy to accomplish.
#2: Learning Tools
Teachable learning tools help enhance the learning experience and built an engaged community of students.
With Teachable you can create quizzes to engage your students and check in on their course progress. This helps to reinforce the actual learning and also summarize essential information.
This features allows you to create each certificate for every of your course and reward your student with certificates of completion and verify their success.
The support integration tool allows you to connect with your student and help solve pressing issues from your students.
These tools includes; Zapier, Zendesk, Olark and intercom.
You can include Google forms, surveys and other tools to collect information from your students to understand them better and create a better course.
Or improve your existing course and serve you existing student better!
#3: Marketing
Teachable comes with advanced marketing options that let you sell your course easily. You can create coupons and promotions with discounts on your initial price.
It also allows you to create a one-time fee, subscription or payment plans. The latter option allows your customer to pay you using a payment plan. This could be three payment plan or more.
Also interesting is the fact that you can have your own affiliate armies selling your course for you at a stipulated commission price.
Finally, you can make use of Teachable optimized sales page template to create your own course custom landing pages.
#4: Integration
Teachable allows most of the necessary integration to grow your online business. You can easily integrate pixel to your site and gain valuable insights about your advertising effectiveness.
For email marketing you can easily integrate the following:
MailChimp
Aweber
Infusionsoft
Mixpanel
For payment integrations, Teachable take payments from 130 plus international currencies through Stripe Connects.
You can also receive payment on Teachable via credits card processing and the popular PayPal payment gateway.
These include:
Stripe
Paypal
Maestro
Visa
MasterCard
Finally, you can integrate basically any marketing tool with teachable via Zapier.
#5: Hosting & Security
The Teachable platform comes with inbuilt hosting and several security features to protect your business.
All your course content and student data are hosted and back up on Teachable with no effort from your side.
It also comes with instant updates and upgrades without having to manually do anytime. Everything is done automatically by the Teachable team.
You can rest assured that your users' data are secure and safe because Teachable only make use of PCI level-1 compliant.
Finally, a 2048-bit SSL certificate keeps your student's information secure during login and checkout.
#6: Analytics
Teachable analytics features give you a comprehensive dashboard that allows you to see a snapshot of student signups.
This includes all revenue made on teachable across a defined period of time.
You can also monitor your course-wide student insights. This one lets you understand your average student completion rates.
You can do this via sorting by student account type.
Finally, you can export your student list or data at any time to perform further deeper analysis.
Kartra Features
Before going over Kartra features I think it's important you know that course creation is just one of the features on Kartra.
Kartra is actually more than a course selling platform. It's an all in one marketing tool!
Perhaps reading this complete review on Kartra will give you a broader understanding of how Kartra works.
Other than, below are the basic features of Kartra;
#1: My Products
This feature allows you to set up a product page for either digital or physical product with upsells and downsell to maximize your profits.
The "My Product" features on Kartra basically cover everything I've mention or discussed on Teachable.
Here, you can easily create your course content and host it on Kartra platform. Every other feature available on Teachable when it comes to creating a course can all be found on Kartra product features.
The rest or some of the features available on Kartra are however not available on Teachable.
#2: Communication
This covers the communication aspect of your business. From here, you'll be able to create your list, distinguished the paying customer from prospective customers.
You'll also be able to set up your email marketing campaign as well as your auto-responder for your new leads.
#3: Pages
Here, you can easily design pages from your Kartra account using the drag and drop feature. You can easily create pages to take orders or capture leads of a potential buyer.
All Kartra pages are 100% optimized for all types of screen size: Laptop, desktop, mobile devices or even tablets.
This feature also allows you to create a split test with your pages by rotating different version of them to monitor the one that pulls the higher conversion rate.
Finally, they all come with analytic tools to track every bit of action going on your website!
#4: Lead Forms
This is a lead capture form feature that lets you create a variety of form with different field based on what you want from your customers.
You can choose from several of templates on Kartra that fit your page design and also have them confirm their subscription if you want.
If you have an existing WordPress site, you can easily integrate or embed your Kartra form to your WordPress pages or your Kartra pages.
#5: Membership Sites
Kartra also makes it easy to create a membership website for your prospect and give them access based on their levels.
Every user will be able to see their membership plan and all levels they have access to base on their subscription plan.
It also comes with an easily integrated payment gateway to accept payment from your customers seamlessly if they want to upgrade their current plan.
#6: My Videos
The video hosting features on Kartra is one of the latest. It gives you access to a clean and sleek way to showcase your video to your customer.
We all know embedding YouTube videos on your website will still show links to YouTube which can be distracting to your potential customers.
But with Kartra video hosting feature, you don't have to worry about that.  This video feature gives you the ability to do all the cool stuff like:
Tagging your viewers based on how far they've watched
Pop-up to collect leads in the middle of a video
Optimized for all kinds of device
Easily create a video playlist
And finally, detailed analytic
#7: Calendar
If you are a consultant, then Kartra can also automatically handles your appointment for you either paid or free appointment.
This feature lets you have a branded calendar with your brand logo on it for scheduling live sessions with your customers.
You can define your available free times and days so your registrants can choose their preferred date and time slot.
The calendar also notifies both parties about the appointment so no one forgets about the appointment.
Finally, it comes with a centralized dashboard where you can view, cancel or reschedule classes or session with your clients.
#8: HelpDesk
This feature is a built-in system that allows you to create helpdesk support for your customers.
You can easily handle customer's complaint; provide billing support, technical issue and other pressing issues from your customers.
With the Helpdesk feature, you can easily do the following:
Assigned tickets among helpdesk team members
You can also predefine canned answer for most common question for your users
FAQ: create an archive of articles to help customers find answers to their problem before reaching the ticket system
You can also issue cancellation and refund from your Helpdesk system
#9: My Campaign
This is actually the most vital aspect of Kartra because everything on Kartra is entwined together to give you a full pledge marketing campaign.
It includes the full setup of sales funnels from opt-in pages to sales pages, checkout and also upsells and downsell.
This feature actually comes in two forms. The first is creating your campaign from scratch while the second is using the preloaded "done for you" campaign on Kartra.
Let's take a look at the DONE FOR YOU marketing campaigns:
 I: Lead Magnet Campaign
The lead magnet campaign is designed to turn your website traffic to leads in your marketing campaign.
Once you turn your traffic to leads in exchange for something you offer on your website, these leads then begin to walk through your marketing sequence.
They will be directed to your sales page and also to an upsell page when they buy the initial product.
II: Product Lunch Campaign
The done for you "Product launch campaign" is a more robust campaign that turns cold traffic into leads. After that, it then walks them through a 3Days educational sequence about your product.
The 4th-day sequence will be about your product launch with a 24hr countdown timer and two other emails will be sent after that.
The first will be a reminder email of 12hours left to the takedown of your product. The second one will be a 1-hour reminder to the takedown of the product.
Every leads that take action and purchase the product will be unsubscribed automatically from the sequence.
They will then be sent credentials to log in to the membership area or access to the products.
However, for those that did not take action but visit the sales page, they will be redirected to the "you-missed-it-page".
If they didn't take action still, then to the first opt-in page to start the sequence again.
It then goes on and on till you convert every bit of your leads to an actual buyer of your product.
III: Membership System Campaign
This campaign is designed to drive traffic and sale to a membership product. It works by driving your traffic to an opt-in page.
Your traffic then opt-in in exchange for a lead magnet you're offering. After this, they will be walked through a series of email sequences.
This sequence will first make sure they get their free gift before sending then to the video sales letter page.
Once they convert they'll be redirected to your thank you page and their login credentials will be sent to their email automatically.
You can then upsell them in the membership area to upgrade their account if you want.
I've written an in-depth review that covers all the campaigns on the Kartra platform, you can find them here.
#10: Integration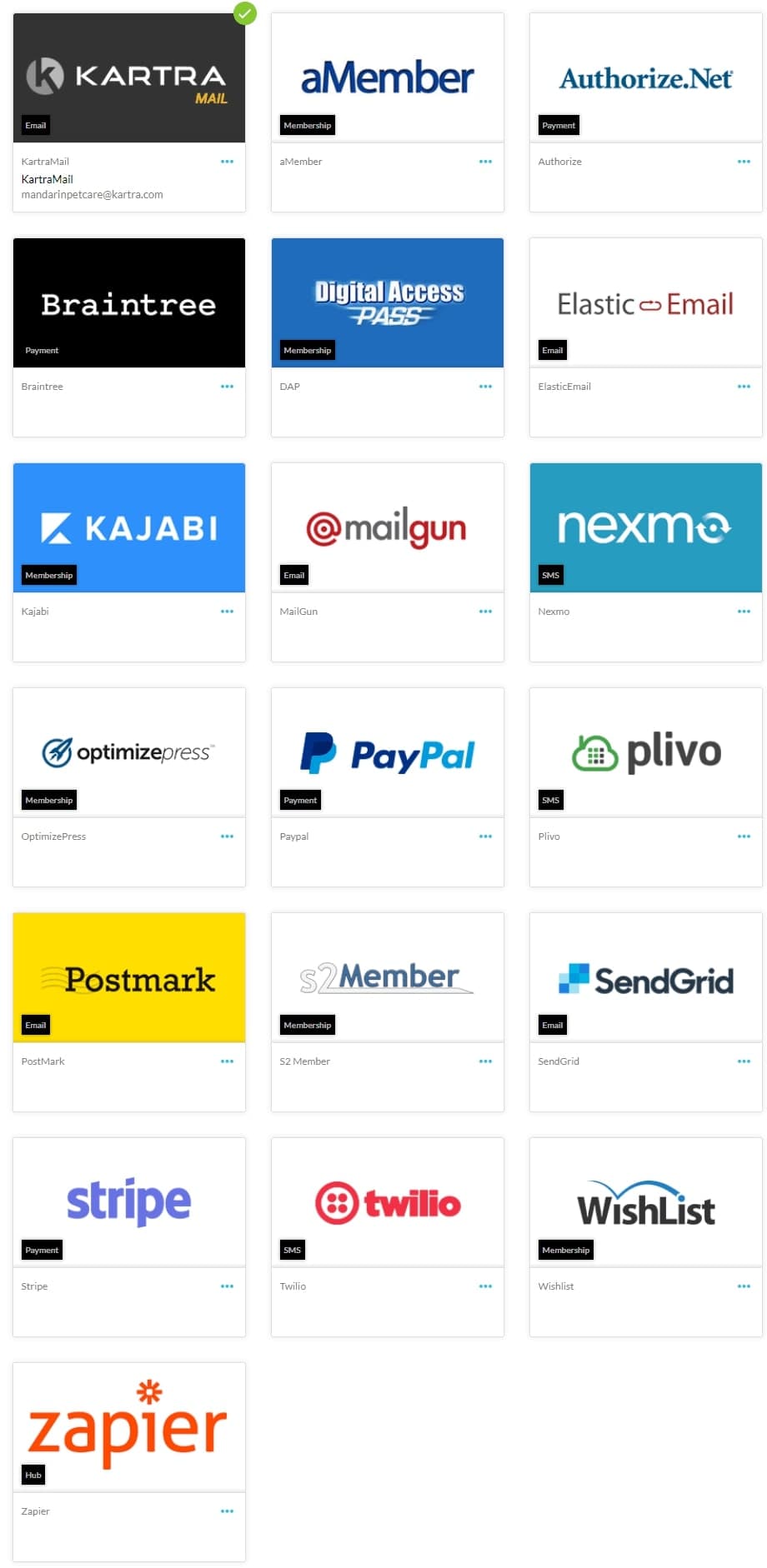 The Kartra platform also comes loaded with various integrated software to make your work easy without having to leave the platform to another.
From your Kartra account, you can easily integrate a different payment gateway of your choice, email platform, SMS, Hub and membership platform.
Below are the lists of their integration based on their marketing platform:
#1: Payment Processors
Kartra support 4 of the most popular payment gateways in the world and they include:
net
PayPal
Braintree
Stripe
Mind you, all these are done with just a few clicks of a button and your payment gateways are ready to receive cash!
#2: Email Marketing
Other than Kartra email marketing system you can integrate with any of this third party email service providers with API keys integration:
ElasticEmail
MailGun
Postmark
SendGrid
KartraMail
#3: Membership Sites
If you want to integrate with other membership platforms other than the one available on Kartra you can use one of the following:
Kajabi
aMember
DAP (Digital Access Pass)
OptimizePress
Wishlist
S2Member
#4: SMS Platform
This integration allows you to connect your SMS platform with your Kartra account to work seamlessly for your product or service promotion.
SMS Integration available on Kartra Includes:
Other Integration includes:
#11: Kartra Affiliate Center
Kartra offers each of its users the ability to incentivize marketers to promote their products as an affiliate.
This means you can have a legion of promoters generating leads and sales for your business as an affiliate based on your stipulated commission.
Kartra Pricing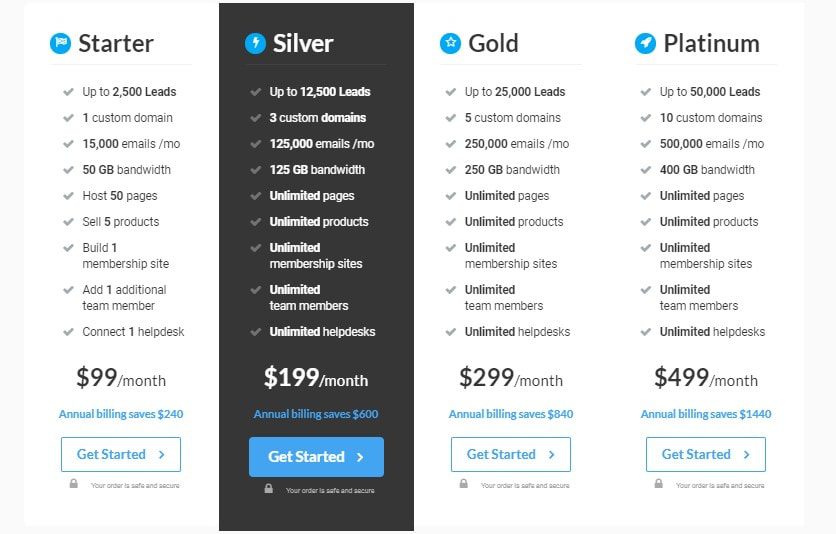 Kartra pricing has 4 major plans and 5 in total. The first 2 is popular for smaller businesses while the fifth is their Enterprise plan for large scale business.
#1: The Starter Plan ($99)
The Kartra starter plan will give you access to the following:
Acquire up to 2,500 Leads
Can connect 1 custom domain
Send 15,000 emails /month
Access to 50 GB bandwidth
You can also host up to 50 pages from your account
Ability to sell up to 5 products from your account
Limited to a single membership site
You can only add 1 additional team member to your team
Connect 1 helpdesk
You'll get a 25% discount of $79/month if you choose to pay per year and save a total of $240/year.
#2: Silver Plan ($199)
The silver plan being the second popular plan will give you access to the following:
This plan limits you to 12,500 Leads
Then allow you to connect up to 3 custom domains
Send up to 125,000 emails /month
Access to 125 GB bandwidth
Create unlimited pages
Sell unlimited products
Build unlimited membership sites
Add unlimited team members
Connect unlimited helpdesk
This plan saves you $600/year and reduces the monthly sub to $149/month if you opt-in to the annual billing.
#3: Gold Plan ($299)
This plan increases your leads, bandwidth, pages, domain and a few other kinds of stuff:
You can have up to 25,000 Leads
Connect up to 5 custom domains
Send 250,000 emails /month
Access to 250 GB bandwidth
Create unlimited pages
Sell unlimited products
Build unlimited membership sites
Add unlimited team members
Connect unlimited helpdesk
The gold plan discount saves you $840 a year and reduces your monthly sub to $229 if you opt-in for the annual billing.
#4: Platinum Plan ($499)
This plan lets you:
Acquire up to 50,000 Leads
Connect up to 10 custom domains
Send 500,000 emails /month
Access 400 GB bandwidth
Create unlimited pages
Sell unlimited products
Build unlimited membership sites
Add unlimited team members
Connect unlimited helpdesks
The platinum plan discount saves you $1440 a year and reduces the monthly sub to $379 for the annual billing.
Try Kartra for $1
Teachable Pricing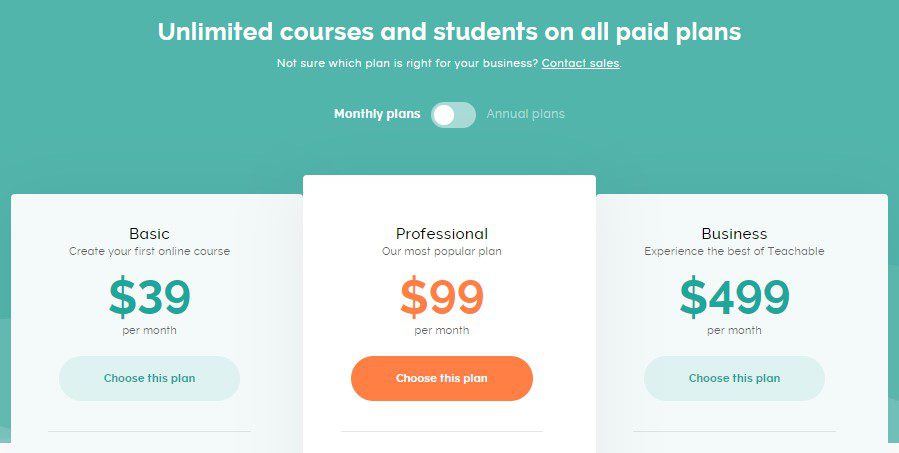 Teachable monthly pricing plan comes with 3 packages and a limited free plan:
The Basic Plan [$39/mth]
Professional Plan [$99/mth]
Business Plan [$499/mth]
The free plan is a limited plan that allows you to sell courses on teachable with limited features. Teachable charge $1+10% every sale on your free plan.
Plus, you're limited to use most of their basic features like affiliate marketing etc.
#1: The Basic Plan [$39]
The basic plan includes everything in the free plan plus the following:
Access to unlimited students
Teachable takes a 5% transaction fee
Access to instant payout unlike the free plan
Two admin-level users
Access to training courses in Teachable
Integrated email marketing
Support custom domain
Third-party integration
Integrated affiliate marketing
Drip course content
Coupon codes
Product support
The annual billing for this plan saves you a 10% discount and charge $29/mth if you subscribed to the annual billing.
#2: Professional Plan [$99]
The professional plan includes everything on the previous plan and the following:
No transaction fee
5 level admin users
Unbranded website
Course completion certificates
Graded quizzes
Course compliance
You'd be charged $79/mth if you subscribe to the annual payment.
#3: The Business Plan [$499]
You'll find everything in previous plans plus the following:
100 admin-level users
Manual student import
Bulk student enrollments
Custom user roles
For annual billing, the monthly fee is reduced to $399 if only you chose to pay yearly.
Kartra vs Teachable: Final Thoughts
As you can see they are both wonderful platform with great users experience. However, Kartra is more comprehensive when it comes to scaling.
If you want a simple platform to get started easily, then teachable is the right platform. But if want to quickly scale your business, I'll suggest you stick to Kartra.
Kartra offers both 14Days and 30Days trial to try out the platform if you are not too sure about them. Plus, it comes with some many training and webinar to get you on the right track.
So which one is it going to be?

Or
Let me know what you think about the platforms (Kartra and Teachable) using the comment box.
Learn More: