The Cost of Starting a Dropshipping Business: [Shopify vs WordPress]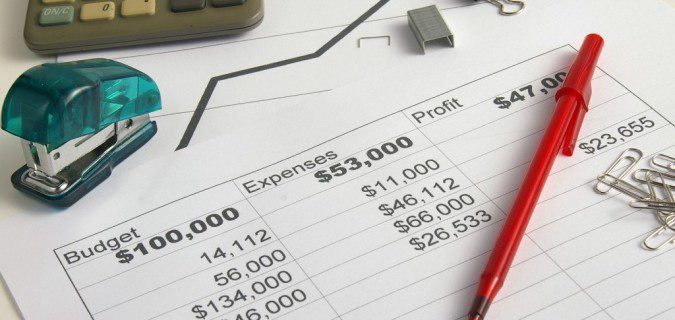 In today's post, I'll share the cost of starting a dropshipping business for both WordPress and Shopify platform.
Most of the frequent questions I received as regards dropshipping has centred on its startup cost.
Questions like… "Do you need money to drop ship"? Or "How much do you need to start a dropshipping business?
The truth is, dropshipping as really levelled the startup field. Whereby the barrier entry to starting an e-commerce business has been drastically lowered.
And in
In 2017 Alone, 23% of all online sales globally were fulfilled through the dropshipping model, which is equal to roughly $85 billion dollars per year.
We're at the modern age whereby you can connect with suppliers from various part of the world, sell their products without you having to bother about inventory.
All you need to do is set up a virtual shop where you list your products and simply connect buyers with suppliers.
It's as easy as it sounds until you try to start and find out there are certain necessities and cost you have to meet.
Have this at the back of your mind, there's no successful legal business out there that won't cost you either your time or money. In fact, I think both.
But taking time and having a proper drop shipping business plan will guide you from getting caught unaware.
In this article, I'll do a detailed breakdown of the cost of starting a dropshipping business either with Shopify or WordPress through the WooCommerce plugin.
Since they're both the most popular e-commerce platform out there, it's only fair enough to know what either will cost you and if there's a way to cut your cost.
Dropshipping Start-Up Cost [Shopify Vs WordPress]
The basic and undeniable fact about dropshipping or any e-commerce business is that you need an e-commerce platform to build your business.
And for dropshipping, two of the most popular e-commerce platform that we're going to talk about is Shopify and WordPress (WooCommerce).
Before we proceed, you should know, getting the products to sell isn't going to cost you a dime. Also, shipping of products and working with suppliers are totally free.
Since that's out of the cost of starting a dropshipping business, let's see what the actual cost is.
Cost of Starting a Dropshipping Business: Shopify
First thing first, you need a web host to power your online store. This is one of the most important aspects of your e-commerce business. So, for this to work you need a Shopify account!
Shopify Account: $29/month
Shopify is going to cover the store and hosting aspect of your website and as such, you can get started under five minute. That's one of the beauties of the Shopify platform, it's done for you.
You just have to sign-up and create your account to have a fully functional e-commerce store. Equally interesting is that you can get started using their 14 days free trial.
As part of having a standard professional e-commerce website, you're going to need a domain name for your store. From Shopify, you can easily get yours for around $14.
However, you can cut the cost by getting it for $10 or less with NameCheap. But then you'll have to deal with the moving and pointing of nameservers and stuff. So going with Shopify $14 domain name might still be a good deal.
Dropshipping App $29 – $39/month
Getting a domain name with a store builder like Shopify will cover the basic aspect or your e-commerce website. To have a standard dropshipping store on Shopify you going to need other apps for scaling up.
As a result of this, you can easily choose from two of the top drop shipping app on the Shopify platform. Oberlo or Spocket.
Oberlo can integrate your Shopify store with AliExpress and allows you to have a semi-automated dropshipping store. The Oberlo app has a free plan with 50-order cap per month and after that, their basic plan starts from $29.
Spocket on the other hands allows you to choose products to dropship from their huge marketplace of thousands of suppliers scatter all around the world across the US and EU.
One of the strong points of spocket is that it allows you to enjoy 2 – 5days shipping of your products, unlike the AliExpress long shipping time.
Spocket equally has a free plan of 25 products import cap and a 7 days free trial for their paid plan. Starting at $39.
Store Enhancement Add-ons: $98/month (Optional)
Still on the goal of having a standard e-commerce store that will boost conversion. For that, you going to need a few other apps to optimize your dropshipping store for specific functionalities.
Functions like bulk-discount, count-down timer, Sale POP-UP, cross-sell etc. you can install as many apps as you want based on your budget.
On Shopify, their apps are based on recurring fee and we're going to start with the basic that you need to get going:
Discount Pricing: $19.99
Cross-sell: $19.99
Boost sales: $30
Exit intent Pop-Up: $29
Sale Pop-up: Free (beeketing Apps)
To start with, it's not compulsory to install any of the add-ons. But if you so which that's the estimated cost you should be looking at for your store add-ons on Shopify.
Markerting Cost (Shopify & WordPress/WooCommerce) $500
The marketing aspect is very important and at the same time can be a tricky one. The fact is, there's no accurate price tag for it. There are various factors that should be considered before we can name a price for the marketing cost.
The type of ad you run and your targeted location all have to do with the cost you're going to face. For new beginners, the ads platform that usually goes to mind is Facebook and trust me this may not be your best options.
Your best chance of making most of your adverts should be through Google ads.
But the downsides to this is that they are usually expensive. So around $20/per day or less for the next 30 should be around $600. So, let's say 500 – $600 for your marketing budget.
Later on, you can then start trying out the social media ads influencers account for promoting your products and equally use the dropshipping product research tools.
You have total control over how you want your ads to be run and as such, you can still have an ad run lesser than that.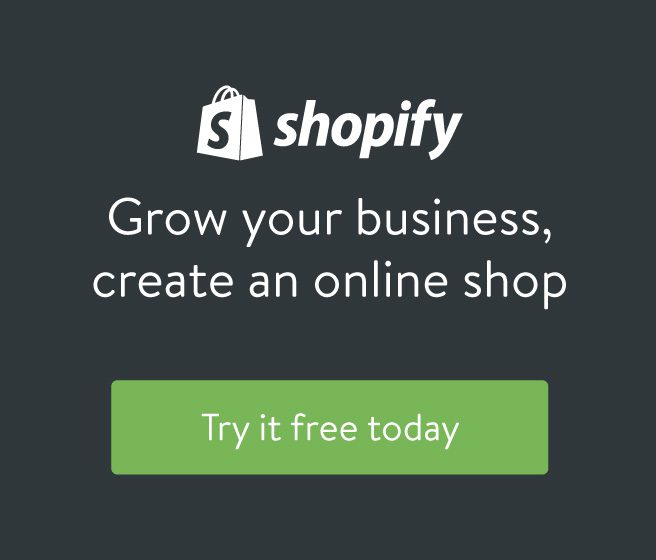 Summary for Shopify Platform
Basically, you'll need $82 to set up your Shopify store ready to start selling without the marketing budget and store add-ons.
But to have a standard store fully optimize for conversion with the necessary apps. You should be looking at $180 for the first month plus the marketing budget $500, lets round it up to $680.
Since Shopify runs on a monthly subscription, you should be looking at $180/month to keep your store running. But come to think of it the first 14 days won't cost you a dime until after your trial as lapsed.
Dropshipping startup cost for Shopify Platform = $680
Cost of Starting a Dropshipping Business: WordPress [WooCommerce]
WordPress been a free CMS (content management system) gives you more control over your website and invariably helps reduce the overall cost of starting your dropshipping business.
Let's look at a detailed WordPress cost for a standard dropshipping website.
Web-Hosting Account $58/year
Even though WordPress and WooCommerce are free you still need to pay for your web hosting account. For this, there are several web hosting you can get started with.
But for a standard e-commerce website you need one of the best, and for this, I can recommend BlueHost. It's officially recommended by WordPress itself and with Bluehost, you can get started with $58 plus a free domain name.
You can refer to this article to set-up your dropshipping website with WordPress.
The domain name is usually around $10/year for most "dot com" on NameCheap or even lesser. But you can save everything while using BlueHost because it comes with a free domain name for their hosting package.
Dropshipping Plugin (AliDropship) $89
After you've set up your website with WordPress, you'll need the AliDropship plugin to integrate your website with AliExpress for seamless dropshipping.
The plugin will transform your WordPress/WooCommerce store into a semi-automated dropshipping website.
It will allow you to import products directly from AliExpress and at the same time fulfil orders automatically from your website.
The plugin works directly with WordPress and also with the WooCommerce plugin. It cost $89 for a one-time fee only.
Extra Enhancement Plugins & Add-ons ($145 one-time fee)
Mind you, the add-ons are optional. But since we're working with a typical standard dropshipping website, the extra detail is only fair enough.
To cut the story short, the same AliDropship has a 6 in 1 add-on bundle that will save you the cost of buying every single plugin at the original price. The 6 add-on bundle include:
Social rabbit plugin ( for generation sales & traffic from social media)
Countdown Timer
Recent Sales Pop-Up
Facebook Business
Google Merchant
Upsell
You could decide to only get one of the plugins or everything its totally optional. But they help with store conversion.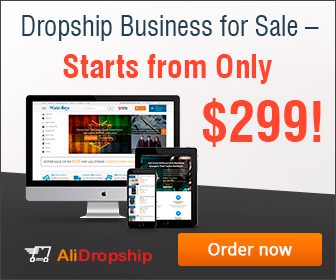 Summary for WordPress Platform
You'll basically need $157 to set up your drop shipping website ready to start selling. But for a standard website that's optimized with the add-ons and the marketing budget you should be looking at a one-time fee of $802
Looking at the bright side the cost is only a one-time fee compare to Shopify monthly recurring.
Dropshipping startup cost for WordPress = $802
 To Sum It All
Looking at the Shopify platform you can actually get started for free until two weeks before their fee starts rolling in.
But in the long run, it's going to be relatively costlier when the recurring fee starts setting in.
However, even though Shopify is costlier, it's relatively good for beginners. Because you don't necessarily have to have enough experience with web development.
WordPress, on the other hand, is more flexible, it gives you the freedom to try many things. This is because you're in total control over your store.
Browsing through their plugin area you'll see many free and paid plugins you can download for free to further optimize your store.
So, which one is it going to be, Shopify dropshipping or WordPress+WooCommerce? Let me know what you think in the comment section.
Learn More